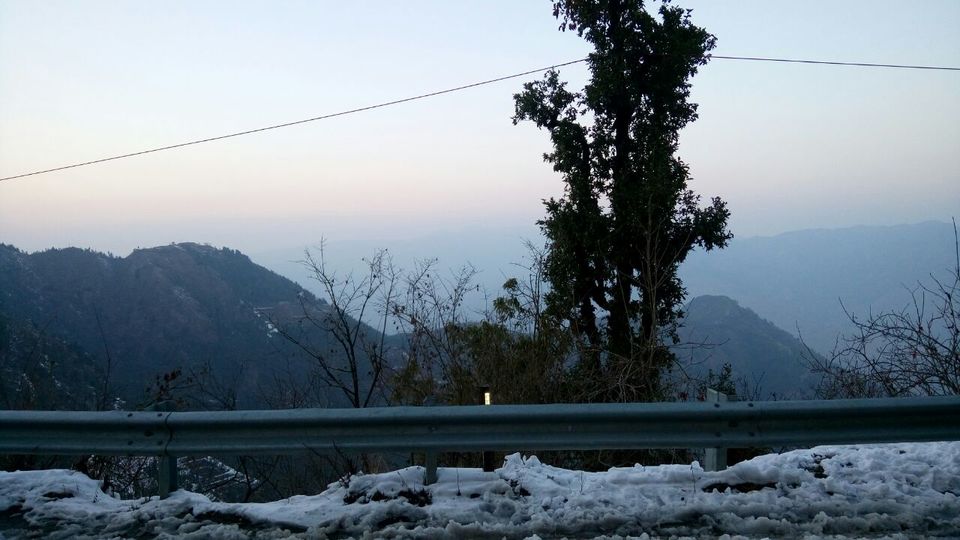 Well it was a wedding of an office friend which I was planned to visit but same as my life things workout differently as Manager of an Hotel I was staying informed about snowfall in Dhanaulti area.
I was riding this time to attend a wedding in Dehradun for which I planned a ride with my friend on Sunday night and reached Mussorie by Monday morning when I was about to check out on Tuesday I was flattered to know about the Snowfall and decided to ride and in my mind I knew I was not going to be able to reach the wedding and on second thought wanted to experience first snow in Dhanaulti while I was riding there for 5th time.
Me and partner ditched the plan of Wedding which made her first snow bike ride as the ice was slippery we decided to park the Royal Enfield because I always want to avoid any adventure with her because it is okay for me to get hurt than her.
We decided to walk which was not safe on my way of 5 kms I slipped almost 10 times and hit my hard whereas my partner did the same almost 5 times but that was a nice adventure too.