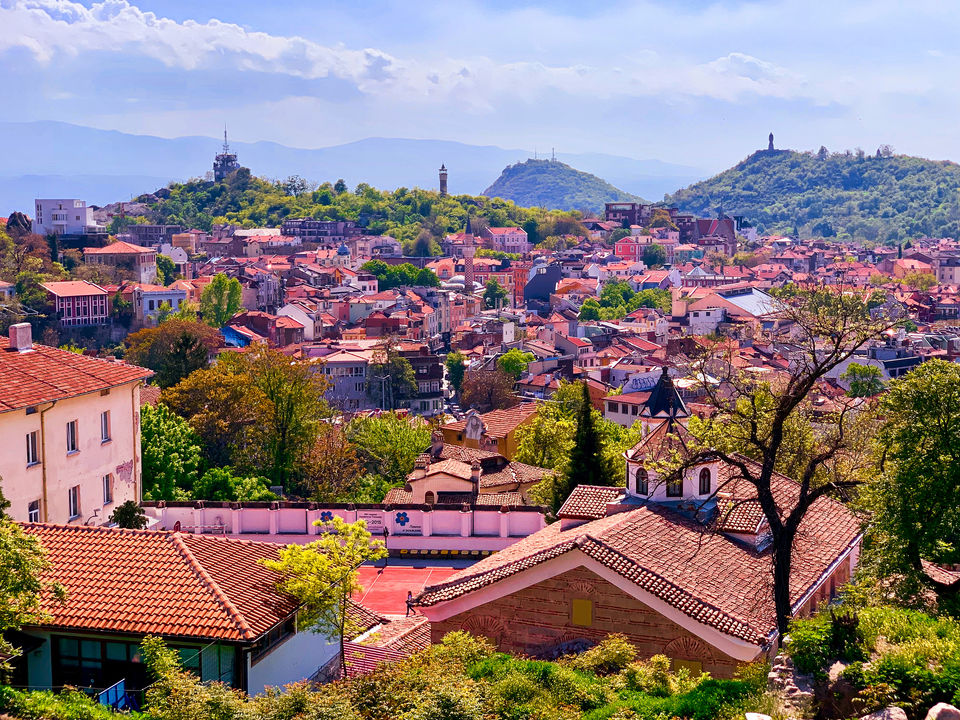 I have made several trips around Europe and North America over the last couple of years. I love travel and medieval histories, exploring new countries at their own vibes. That's why I prefer backpacking. It's cheap, easy to travel and could cover a lot while managing leave from 8-5 IT job. I generally travel between weekends, catching red-eye flights or late night buses taking a leave either on Friday or Monday, staying in hostels. Overnight buses allow me skipping hotel bookings, early flights allow me to join office on the very same day! After having traveled 25 countries in past three years, one of the countries which truly surprise me, is Bulgaria. This east European country now attracts million visitors every winter to its world-renowned ski-resorts or in summers, the beautiful coastal line of Black sea or hiking along the Balkan ranges, Bulgaria has so many hidden cards in her sleeves.
Sofia- the capital city of Bulgaria used to be One of the oldest provinces of Roman empire, called Serdica. Plovdiv is known as the oldest continuously inhabited city in Europe, the first Thracian settlement on Nebet hill has been dated back to 6000 BC. Each year UNESCO is recognizing new wonders of history of mankind from the ruins in Bulgaria. If you want to explore offbeat east European culture and virgin nature, I highly suggest packing your bag and experience one of the most vibrant civilization in the world.
Things to do.
Day1. Sofia sightseeing
Packed my camera, tripod, power bank, water and the sunscreen in the backpack. I am ready to start my day 8 in the morning to visit the tourist attractions in Sofia. Sofia is a small city, I covered most of the attractions by walking. I never go on Hop On Hop Off buses, rather prefer public transports or walking, to know the city at my own pace. My first stop was
Sveta Nedelya Church: Which was 5 minutes' walk from my hotel. (Sveta: romanization of Saint). It's a medieval eastern orthodox cathedral built in 10th Century, suffered severe damage during the course of history, now restored to its former glory, one of the famous landmarks in Sofia.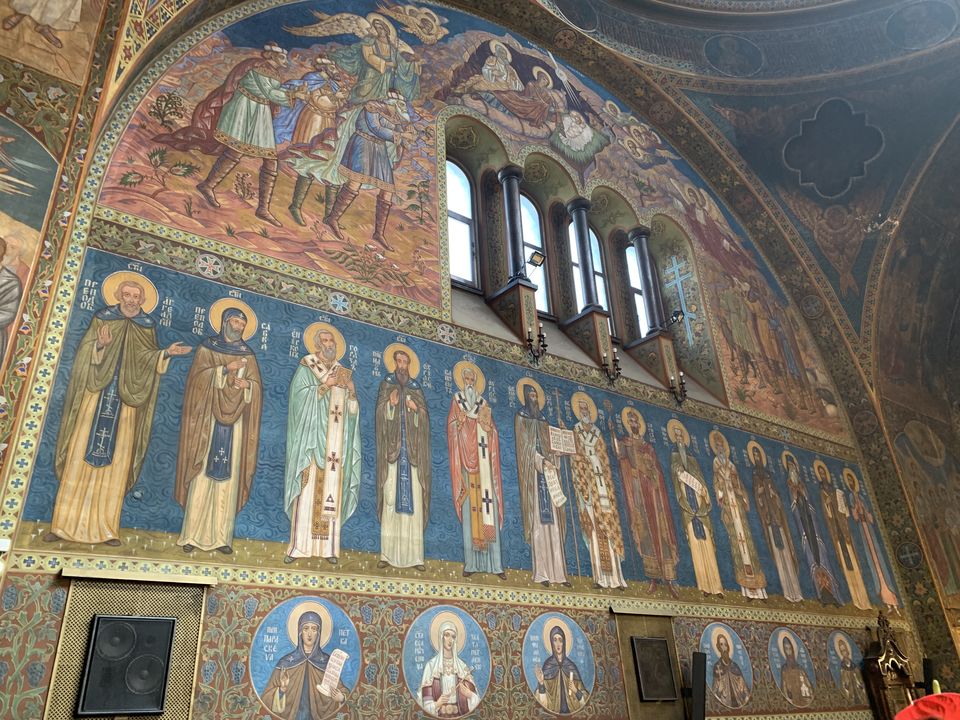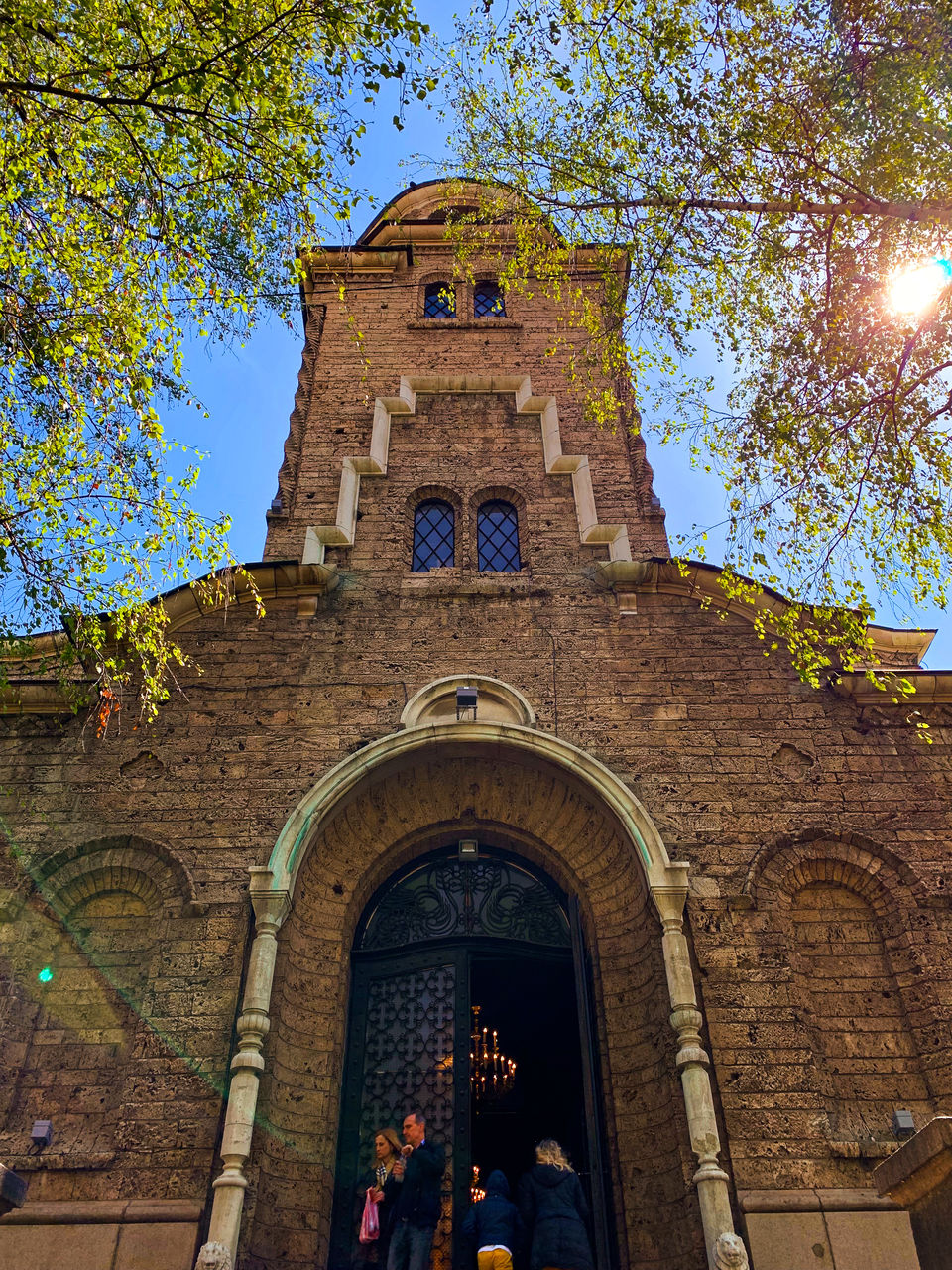 Statue of Sofia: At the crossing junction, two minutes' walking from Sveta Nedelya Church, standing 48 feet high in bronze & Copper is the statue of Sofia, the city's patron saint depicted as ancient Pagan goddess.
Largo Square ruins: Crossing the pedestrian to the opposite road, below the Serdica Metro station, lays the ruins of ancient Roman city Serdica (destroyed by the Huns in 447A.D). It was accidentally discovered during the construction of the metro line here. The ongoing excavation now discovered turrets, protective walls, public baths, administrative and cult buildings, civic basilica and part of a large amphitheater called Bouleutherion. Serdica used to be a significant political and economic center, more so as it became one of the first Roman cities where Christianity was recognized as an official religion.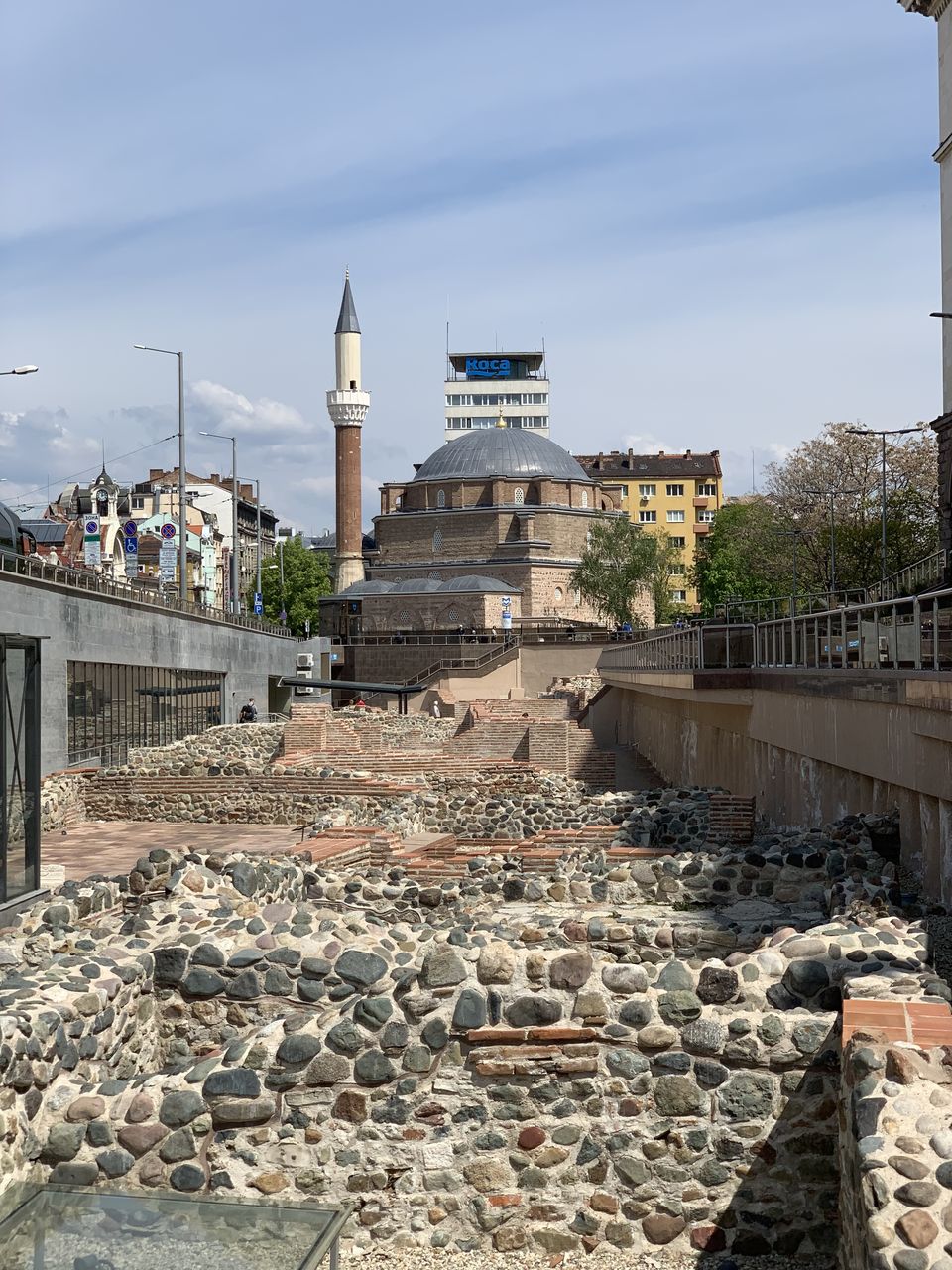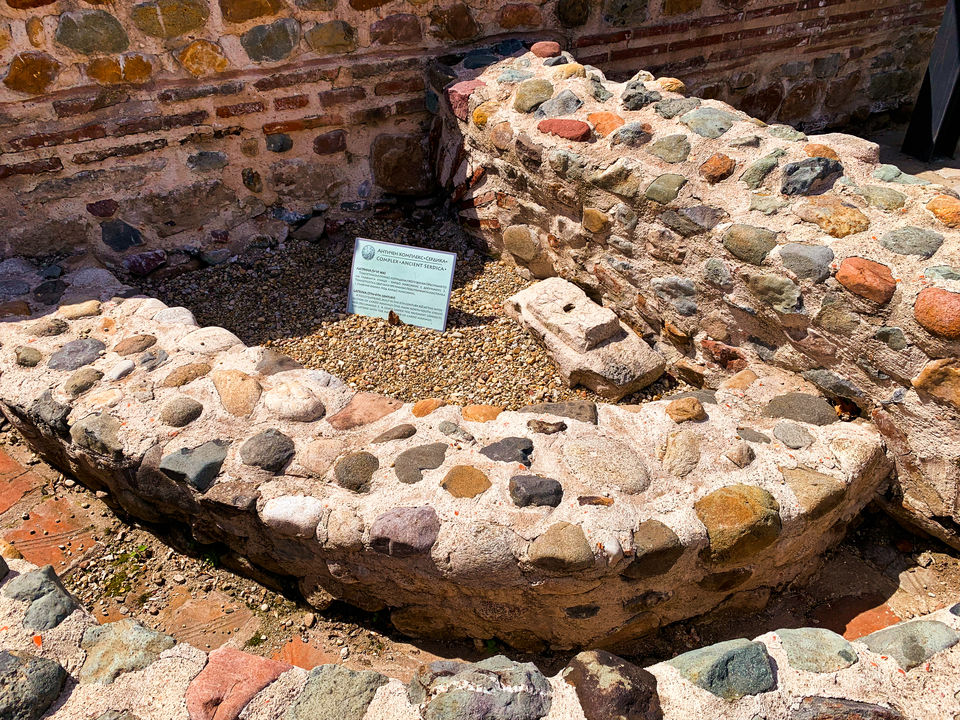 Church of St. Petka: In middle of the ruins of the ancient city, here appears the third oldest church in Bulgaria. This one used to be a pagan temple and converted to a church in sixth century.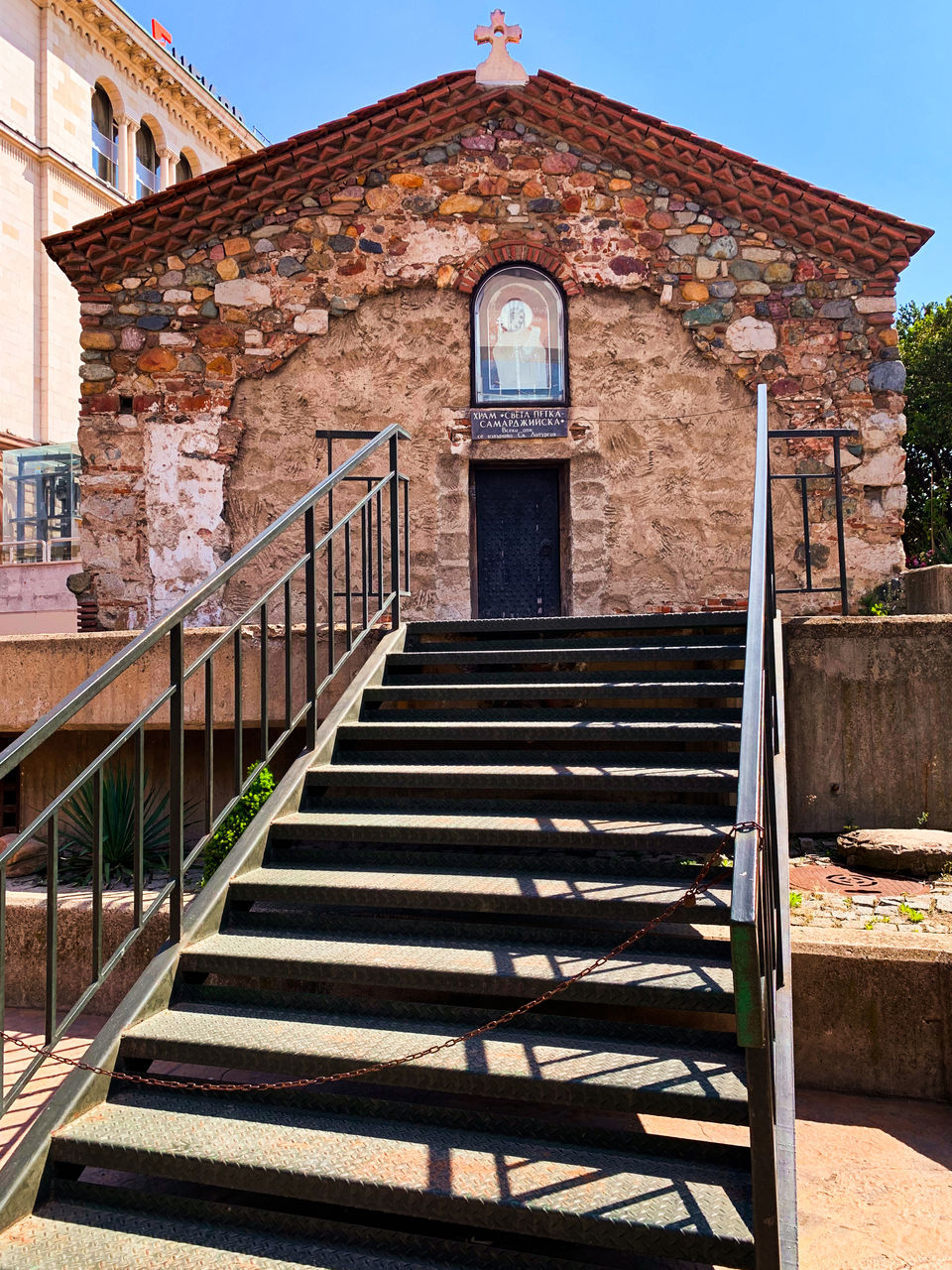 Banya Bashi Mosque & Sofia Synagogue: In between the churches and ruined pagan buildings, Banya Bashi Mosque & Sofia Synagogue symbolizes Bulgaria's religious harmony. The mosque was built in 15th Century, during Ottoman rule. The synagogue is built in 19th Century, the biggest one in eastern Europe. To enter inside the mosque, a headscarf must be worn for women, covering every single strands of hair. Wearing shorts or sleeveless clothes are not allowed to enter inside the mosque.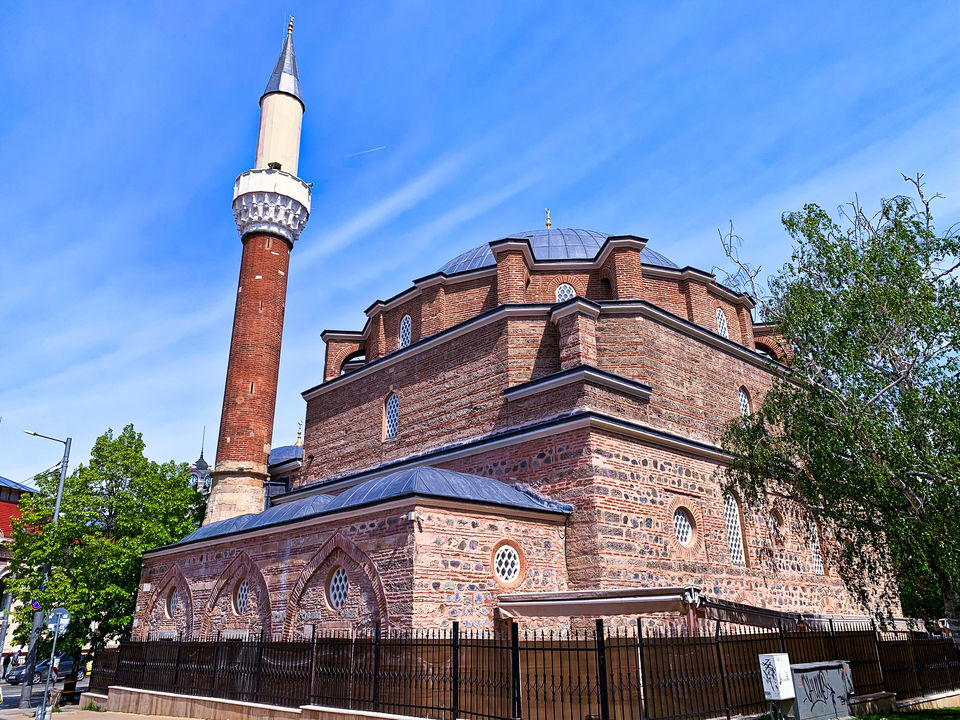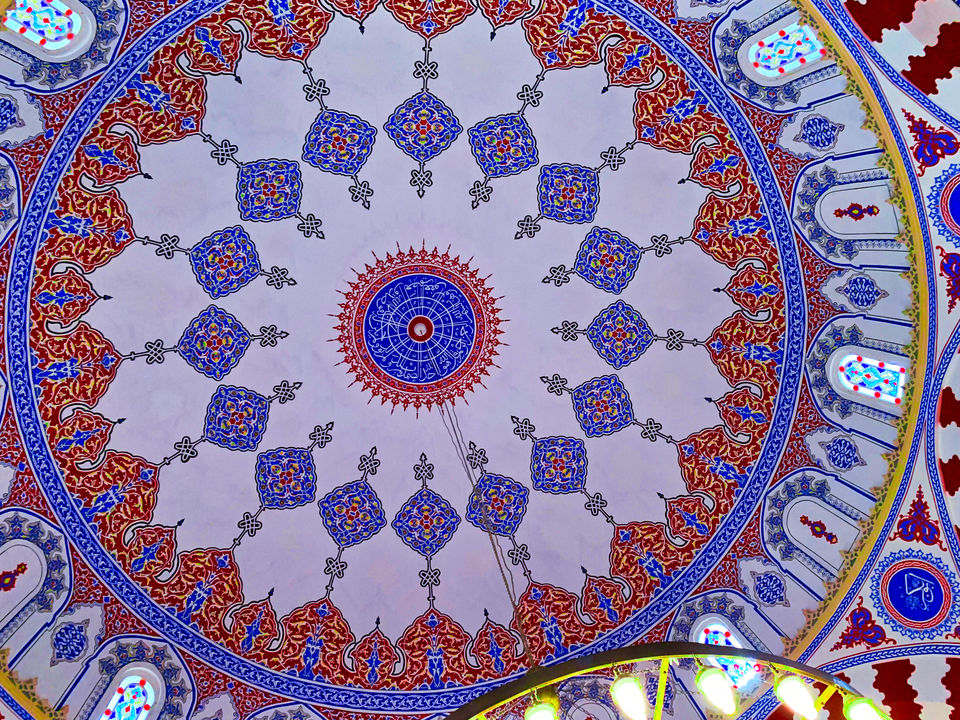 Public Bath and Museum of Sofia: Bulgaria is famous for its natural hot springs and highly beneficial mineral water. There are many Turkish baths built to indulge into. Museum of Sofia displays around 20000 artifacts, paintings, old manuscripts, roman sculptures, coins. I did not enter any of these as I was running out of time.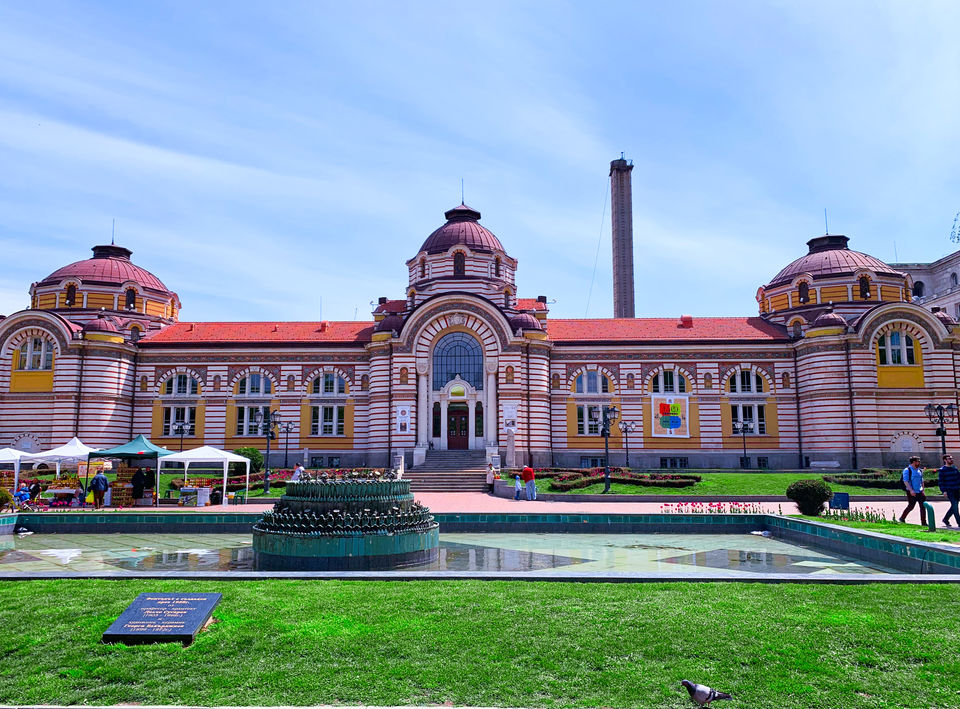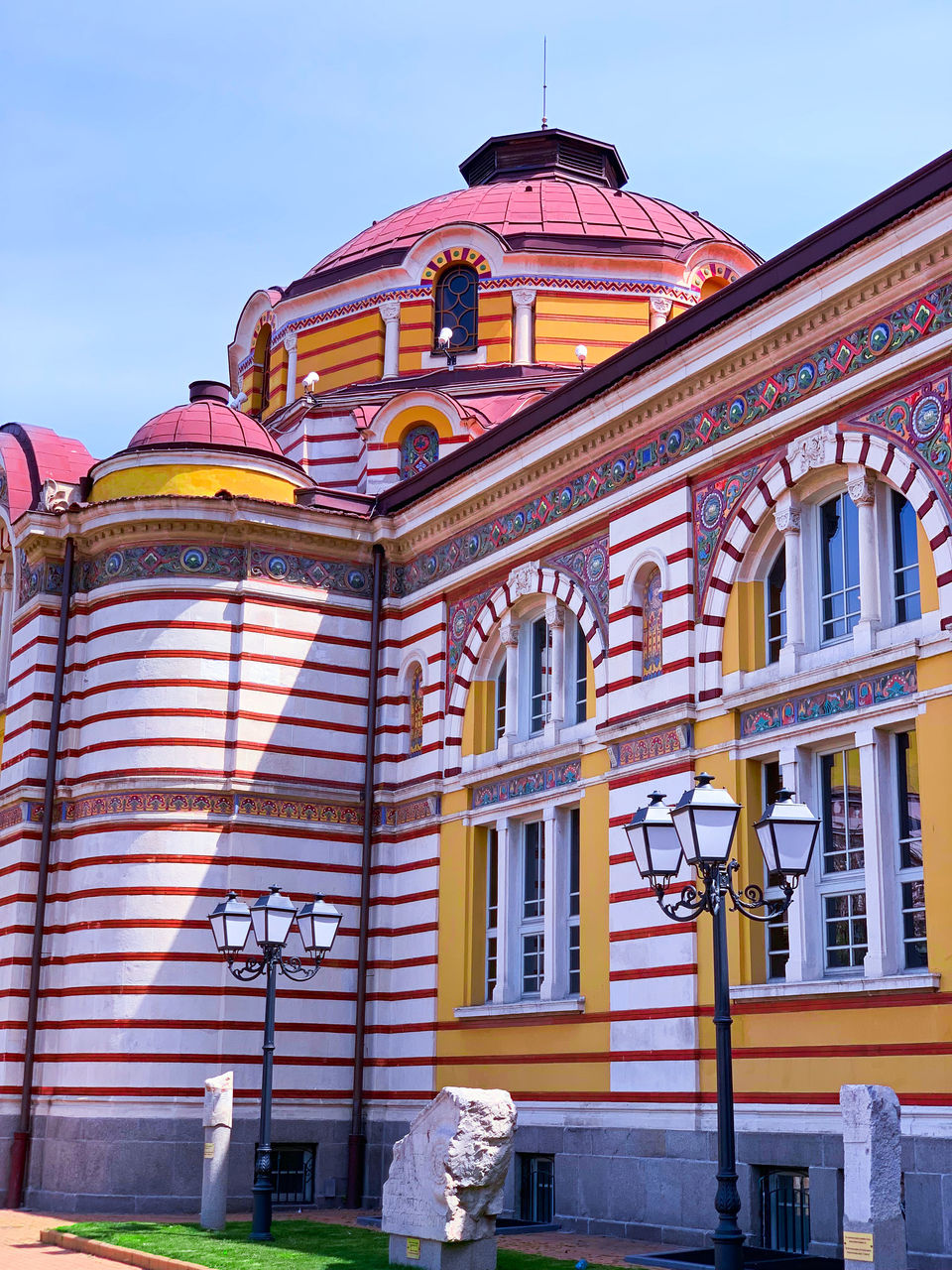 Rotunda of St George- This early Christian red brick rotunda is considered the oldest building in Sofia, situated amidst remains of the ancient town of Serdica. Believed that it was built on the site of a pagan temple by the Romans in 4th century, the temple has been significantly changed since then. First it was destroyed by the Huns, rebuilt as church, then turned into a mosque by the Ottomans and very recently turned back to a church.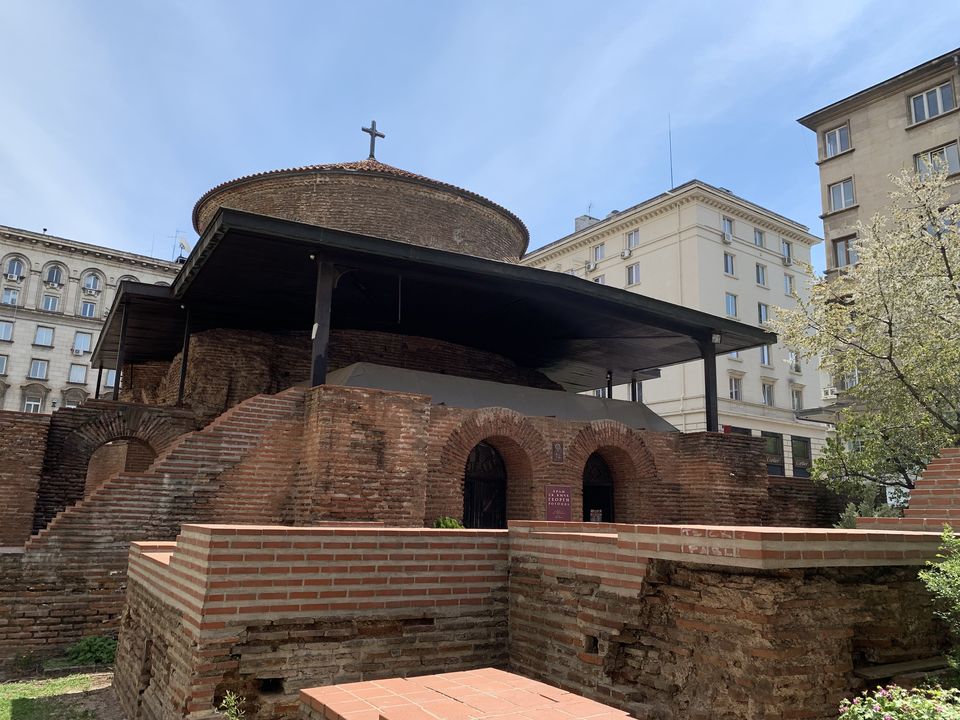 I spent half an hour in the Grand market hall in Sofica center to grab my lunch. Banitsa is famous Bulgarian delicacy, made with pastry dough filled with egg, yogurt and white cheese. After finishing my lunch, I continued my day trip to the Alexander Nevski cathedral- the main attraction of Sofia. Crossing the absolute gorgeous Ivan Vazov (National Theater) and the Russian church of St. Nicholas, I reached to my day's highlighted spot.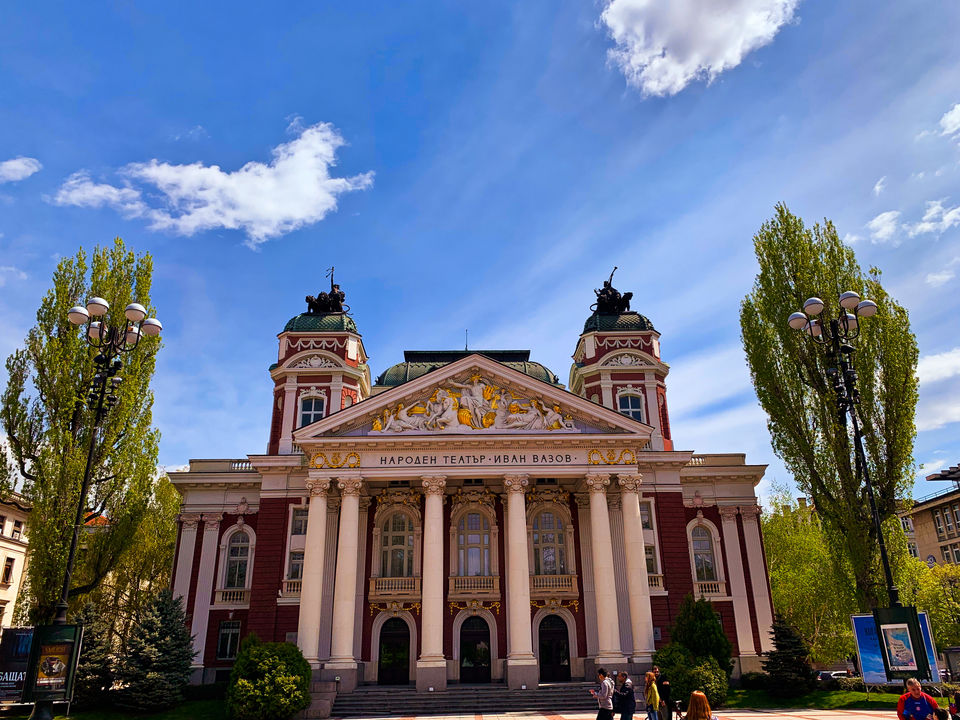 St. Alexander Nevski Cathedral- The Alexander Nevsky Cathedral is a cross-domed basilica featuring an emphasized central gold-plated dome. The temple has 12 bells, the interior is decorated with Italian marble, Brazilian onyx, alabaster, and other luxurious materials. The central dome has the Lord's Prayer inscribed around it, with thin gold letters. The Cathedral is one of the largest church buildings in the world, third-largest Orthodox Cathedral located in Southeast Europe. There's a local market in front of the cathedral that sells antiques, jewelries, medieval coins and souvenirs, Christian paintings made with organic colors used same as medieval times. The summer market in Sundays are full of people, some sellers would even dress as medieval times! The atmosphere is so lively it felt like I stepped back into 14th century.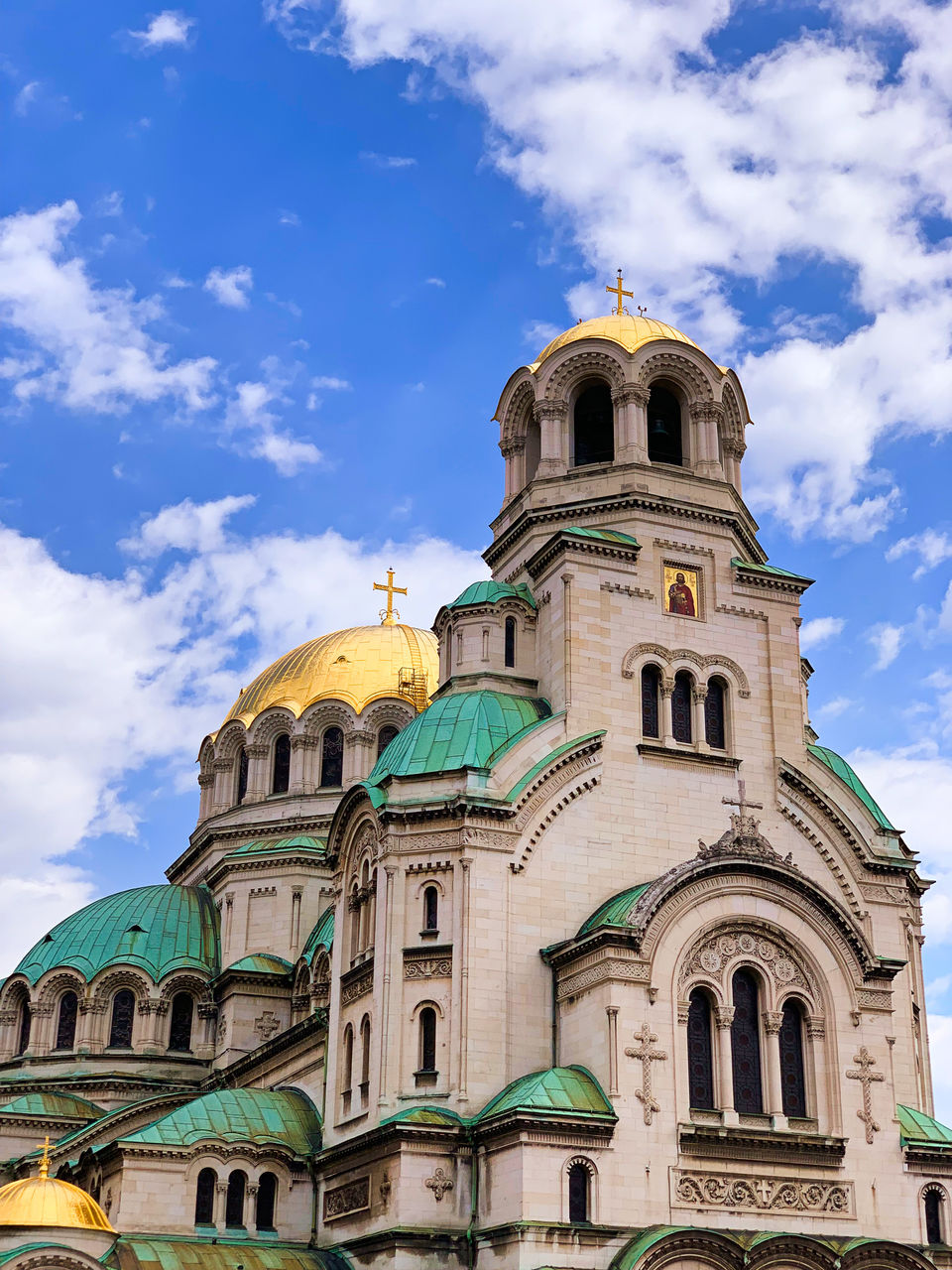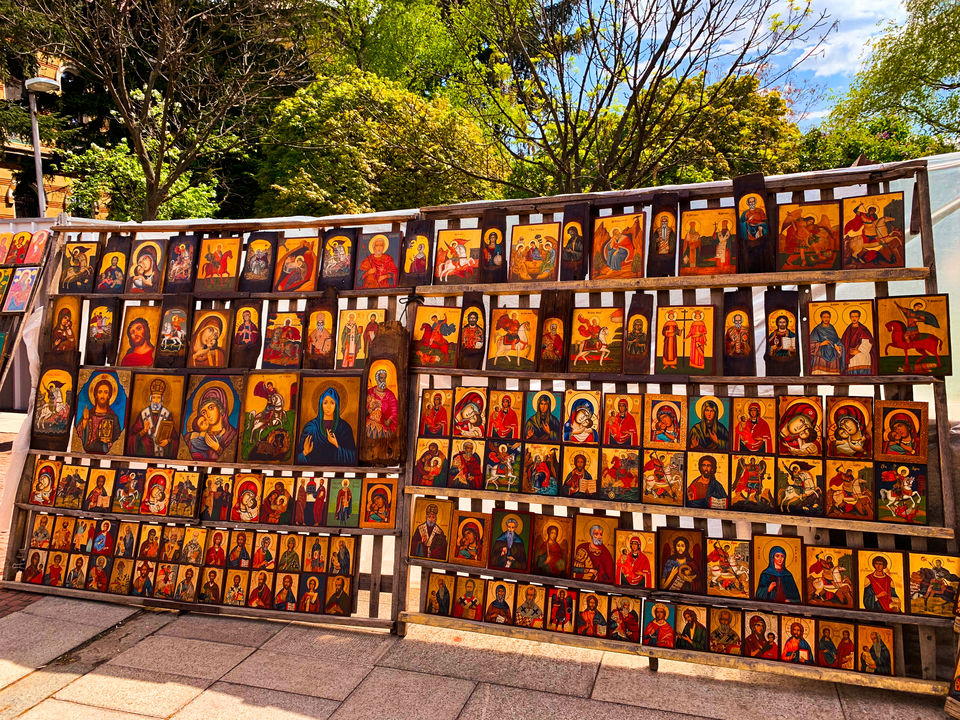 St. Sophia Basilica- Around the corner of Alexander Nevski cathedral complex, the Saint Sofia Basilca stands still. It's the second oldest church in Sofia, dating to the 4th century. The church was built on the site of several earlier churches from 2nd Century, stands in the middle of an ancient roman necropolis. Many tombs have been unearthed both under and near the church, some of the tombs even feature frescoes. In 16th century during Ottoman rule, the church converted into a mosque: the original 12th-century frescoes were destroyed, and minarets were added. After two earthquakes in 19th century destroyed one of the minarets, the mosque was abandoned. The construction of the church started again and converted to the present-day basilica few decades back. I would recommend to do the $8 tour of the crypt inside the basilica. It took me 2 hours to complete the crypt tour and once I came out, I was full of unique feelings and overwhelmed with emotions. It's time to go back to the hotel but my head kept playing the ancient roman times, their supposed lifestyles, I felt like I am part of those lives, my heart was full of emotions happy and sad at the same time.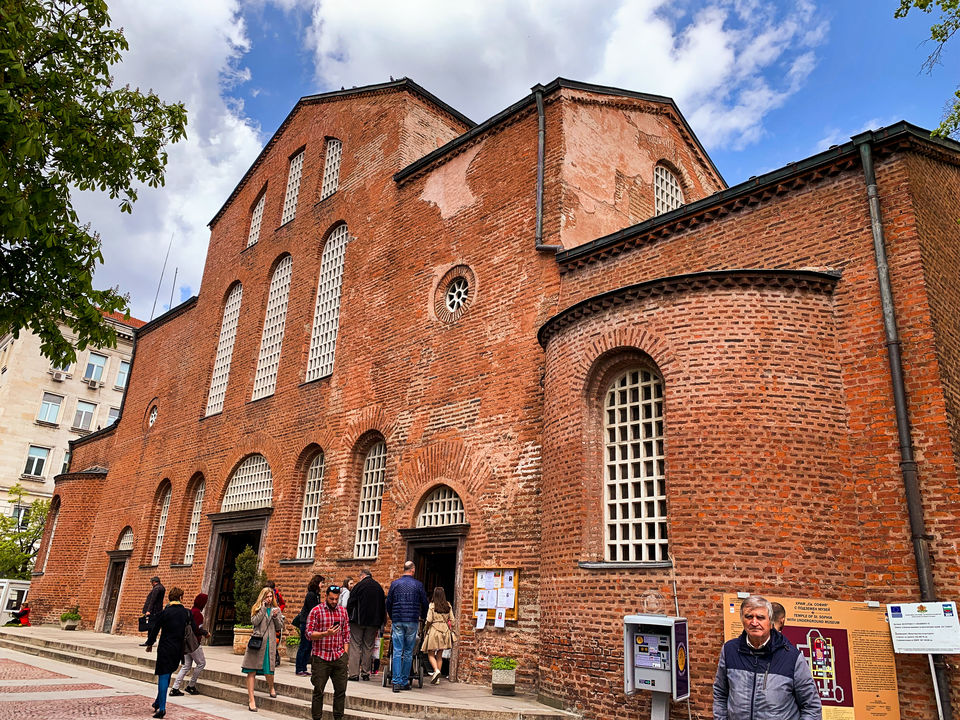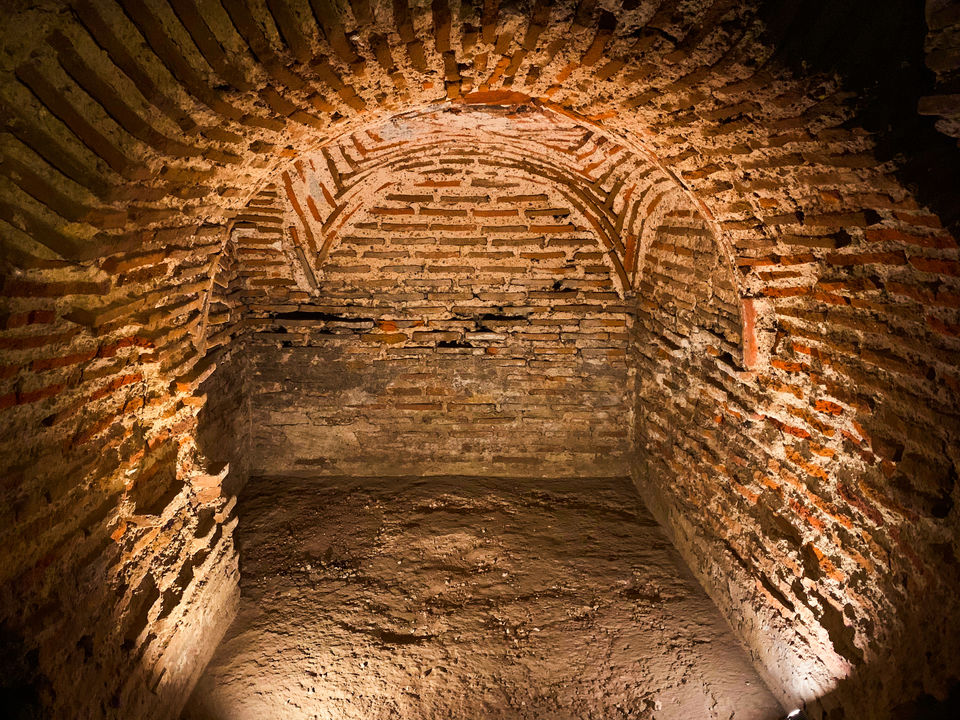 Best time to travel
Bulgaria is in southeast Europe, occupies a portion of Balkan peninsula as well has the long Black sea coastal area. The summers are hot and harsh, winters are long and cold. March end to May is the best time to travel in Bulgaria. Alternatively, September to November first half. Avoid July August since it is either very hot or rainy, crowded with people coming for summer vacations, hotels are also usually full during this time.
Getting Around.
Bulgaria is well connected within Europe by 3 international and 5 domestic airports, also Euro trains and Flixbus connects to almost every region of Europe, even Istanbul(Turkey). The internal highways are also great for renting car and travel on your own.
What to Eat.
Bulgaria is famous for its quality vegetables and dairy products. Food is heavily influenced by Turkish and Mediterranean cuisine. Banitsa is famous Bulgarian delicacy, made with pastry dough filled with egg, yogurt and white cheese. Different salads loaded fresh vegetables, goat cheese, dry cured pork salami, black pudding are also local delicacies. In the costal region, fresh oysters, octopus, wild mushrooms or horse sausages are must try.
Where to stay.
I stayed in Hotel Rocentro Sofia which was 40 euro per night including breakfast, with a special cashback discount of 15 euro. So, it took me only 25euro.
A solo girl traveler and history geek by heart, I have been to 25 countries, three continents. I am passionate about medieval history. Florence is my most beloved place to be. I love nature, mountain hiking, or brushing through old towns of Europe. A full adventure lover. My favorite experiences are hiking to summit of Mount Evans (14,130 ft, Colorado), driving through Rocky Mountain National park in night, met sudden wildfire in the roads of Lake Tahoe(California) and once being lost in highlands of Scotland. I am also an engineer, working in IT industry. Feminist and animal lover.
Instagram Handle __thatbonggirl