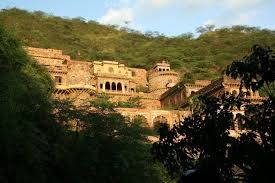 Sohna also known as Greater Gurugram or South Gurugram is a City and a municipal committee in the Gurgaon district of Haryana, India. A popular tourist weekend and conference retreat, it is on the highway from Gurgaon to Alwar near a vertical rock. Sohna is known for its hot springs and Shiva temple.
Sohna is situated on the highway from Gurgaon to Alwar. This makes it easily accessible and popular places to visit near Delhi, especially, for corporate day outings near Delhi. Every year, thousands of tourists visit Sohna to enjoy hot water springs located at the ancient Shiva temple. This place is surrounded by a hilly terrain since it lies in the foothills of the Aravalis.
Attractions:

1) Damdama Lake - Damdamaa reservoir in Sohna, district in the Indian state of Haryana. It is one of the biggest lakes in Haryana and with an area of 3,000 acres. Damdama Lake was formed when a stone and earthen dam constructed by the British was commissioned for rain water harvesting in 1947.
Known for boating and picturesque surroundings, Damdama lake is fed mainly by monsoon rains pouring into a trough at the base of Aravali hills. The water level in this lake is of 20 feet depth. During monsoons, the same goes up to 50 feet.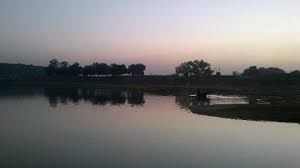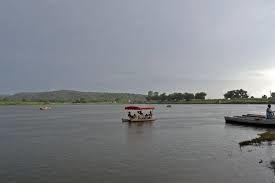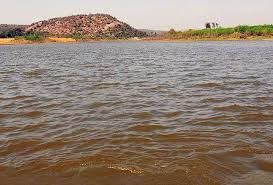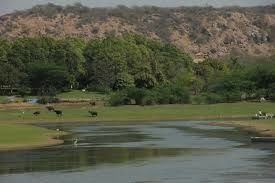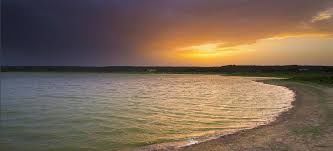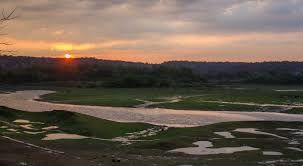 2) Sohna Lake and Water Springs- Hot water springs here are believed to have sulphur and other medicinal properties. It is also known to have cures for skin diseases of various kinds. These have been modernised with a sauna and spa complex and include steam baths facilities too.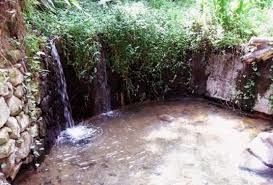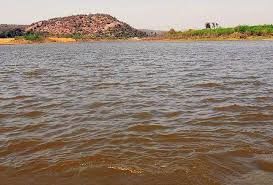 3) Sohna or Bharatpur Hill Fort- Located near Sohna town, the ruins of this famous fort are situated on the hilltop. It has been demolished and built again multiple times and is a perfect place for an evening outing.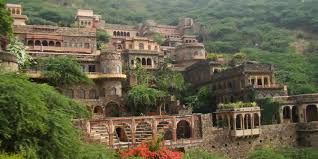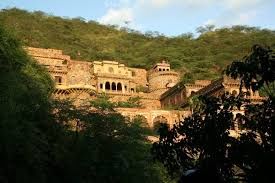 4) Kamboj Ruins of Sohna- The people of Kambol were the royal elite under of Lodhi and Mughal empires who then settled around nearby areas of Shona and built lavish houses and buildings. The ruins are from the time when the community slowly lost its patronage as Britishers raided the area under the Jat rulers. This place is a must-visit for history buffs who want to learn more about the heritage and traditions.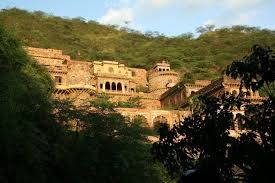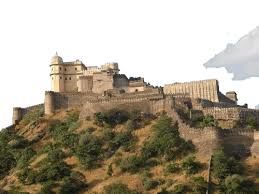 Distance From Delhi: 54 kilometres via NH 48
Best Time To Visit: Winters- October to March
How to Reach From Delhi:
By Rail: No direct trains are connected to Sohna from Delhi
By Bus: There are multiple bus services that are the best preferred to reach Sohna from Gurgaon