I don't know how many would nod when I say: Mountains talk! Weird as it may sound to some, but these mammoths, standing majestically with pride since centuries, do sing the unheard symphonies of life. Cool winds, gushing river, swaying forest trees, exotic birds' chirping, and what not are true evangelists of it. Needless to say, one must have ears to listen to them.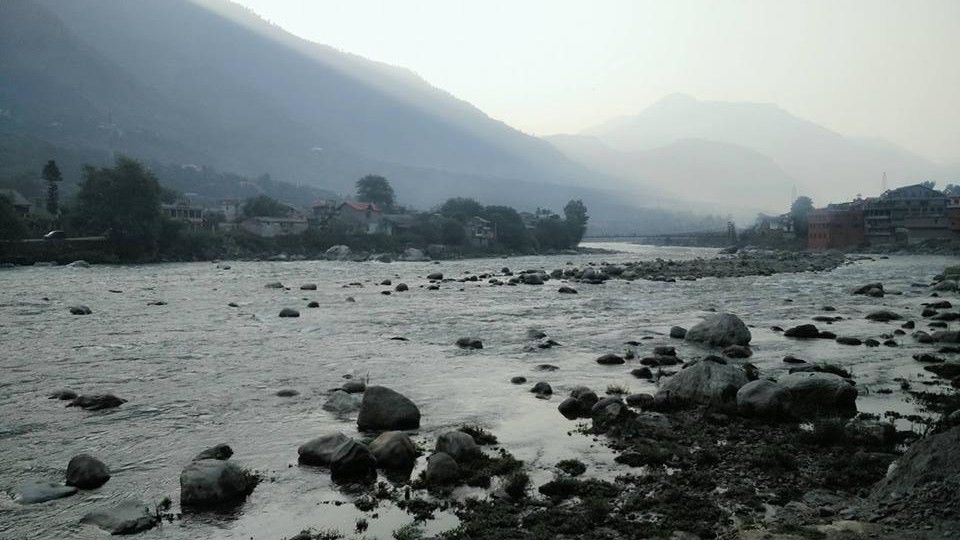 My love for mountains is unfathomable. And I have no qualms in confessing that I lied to my boss about suffering from the weirdest disease to find my escape from the messy work life. The pilgrim in me was overtaking, knocking heavily at the door of my rusted mind. And then, something clicked. I booked my tickets, put down my laptop, packed my bag, and pulled up my socks to get lost for sometime where I believe I actually belong. This time it wasn't the hills of any close-by hill station, but the never-explored heights of Malana.
I will never forget the night I spent wide awake envisaging how the queen of altitude would treat me, how would it be like stepping on to the land that I used to behold in those mesmerizing pictures on Google. Throughout the night the rattles of bus tires, while ascending on those muddy roads, were constantly giving me chills. Finally, the sunlight broke tearing through the night and it was all surreal. I could see Parvati River snaking all over in torrents. That whooshing sound literally swept me off my feet. I could feel its current dancing under my skin. It was whole new different world. Those far-flung tents settled by the side of the river, rocky terrain, sky-touching pine trees covering stained log-huts, wild flower gardens, the screeching sound of shop shutters lifted by locals, that whiff of smoke, kids rambling all over, and those furry dogs waiting at the bus stop for complete stranger like me in some kind of welcome. I felt as if I was home.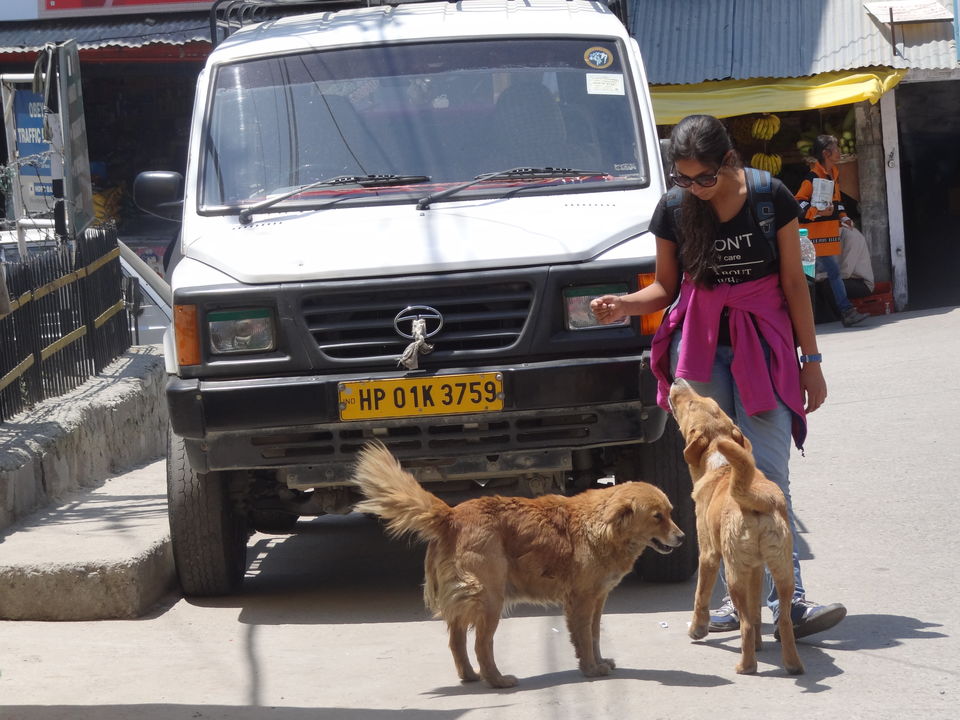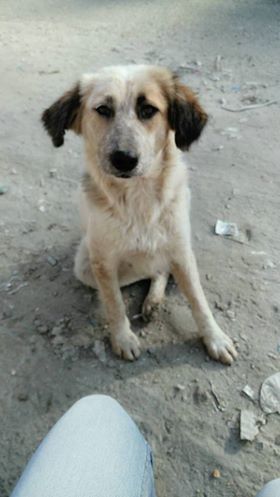 Around 7 am, the bus dropped me at Bhunter. I had no clue what I was going to do next. So I sat on the edge of a rock, thinking about nothing, but consuming each inch of that place, which was interrupted by this local dog who gave me quite a good company until I made my mind to trek to Malana. Yes, that's where the exploration began. I brushed my teeth by the side of a drain, bought some juice cans, and hired a taxi to Malana. The driver was a gentleman who seemed to be a keen lover of trance music, and told me some really creepy road accidents happened recently – motivating enough for me to go ahead.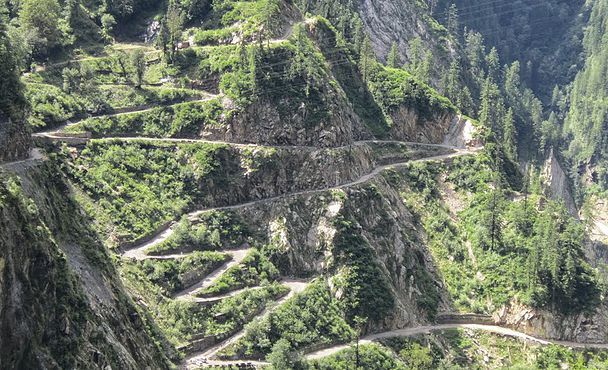 After around 100 minutes of topsy-turvy drive, he dropped me at the most freaking spot I could ever imagine in my life. I still feel goose bumps, ruminating on that sight. In the middle of fallen mountains, the river water ushering out of nowhere and crashing into a heap of heavy rocks… the under-construction road barely giving an inch to walk. And me, loaded with heavy rucksack, unfortunately, figuring out the way to ascend Malana. Amidst, NEVER EVER CARRY A HEAVY RUCKSACK WHEN PLAN TO TREK.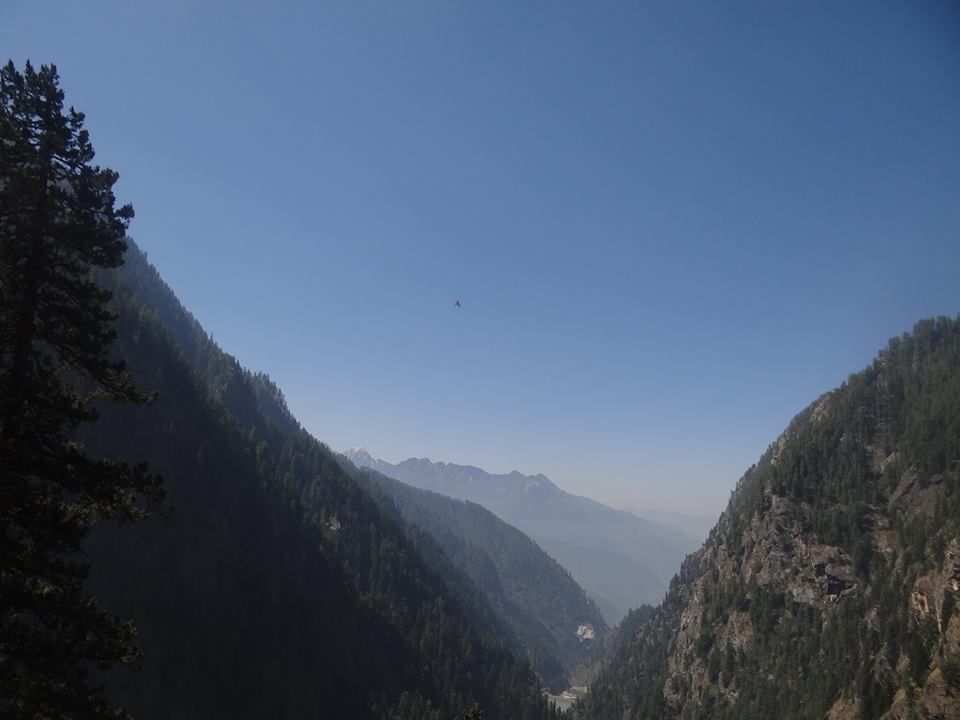 My heart was in my mouth throughout the trek. For a moment I thought I would never make it, and might choke to death due to extreme pain in knees and chest; the credit goes to my lazy lifestyle and lack of stamina. But then, that small wooden lonely hut – that made me trek to Malana ever since I saw it on Google – flashed in the back of my mind. All I could think of was to walk relentlessly and survive to the top.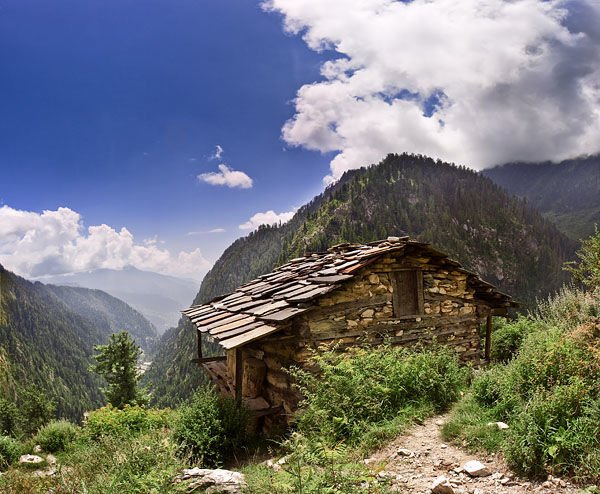 But what broke my heart during the hike was finding litters all over. I wish sanity descend upon those spoilers and they get the sense of right and wrong.
Just imagine that feeling when one actually challenges the self, putting life at risk, just to earn a moment of happiness and finally wins it. Yes, that's what I felt after three-and-a-half hours of extreme patience.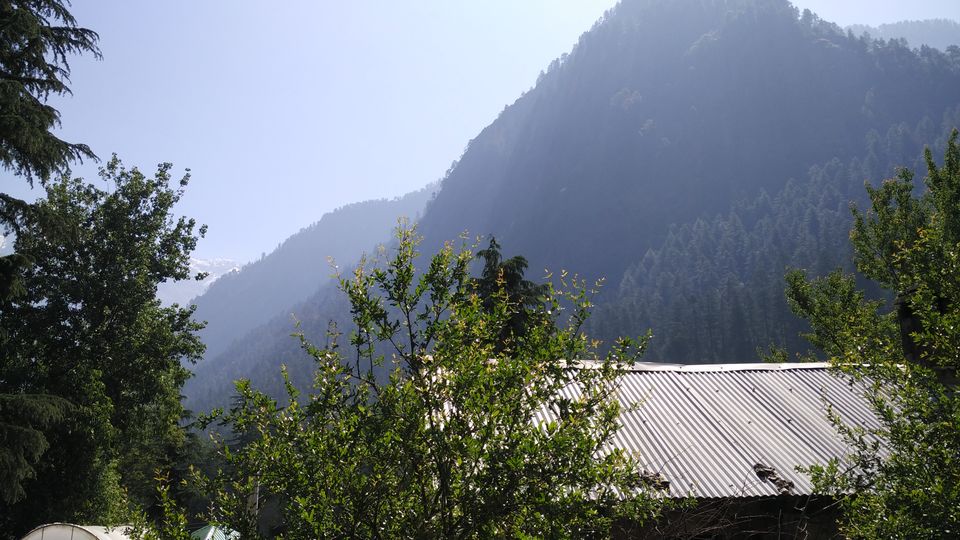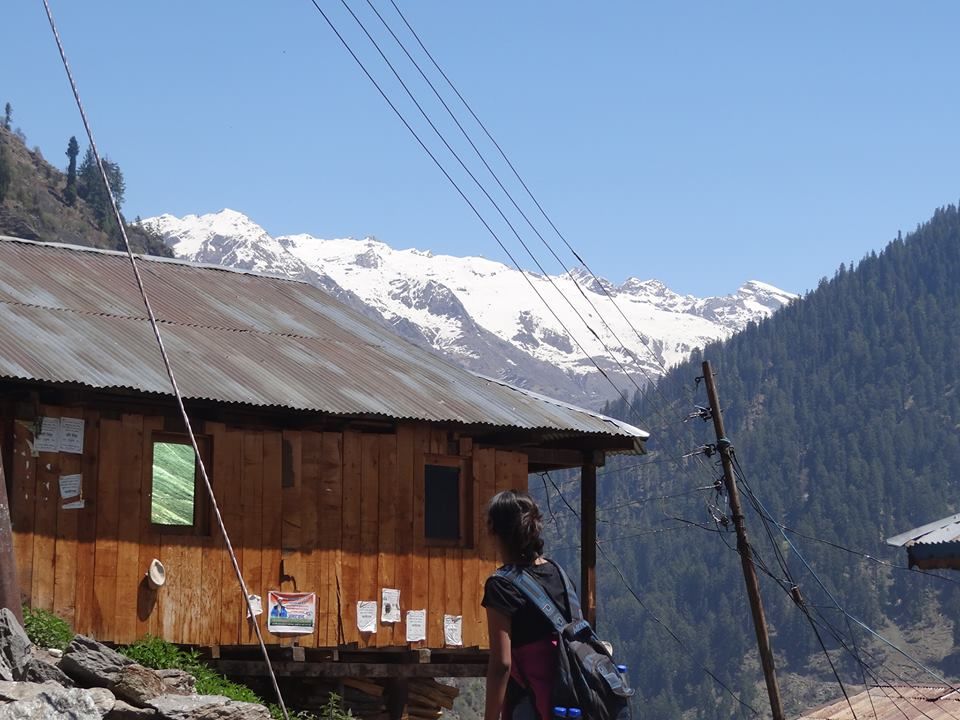 It might sound not-a-big-deal to many, but for the first time solo trekker it was not less than a triumph. Though I was huffing like a dying dog, yet I was happy. I was embracing that mountain, leaves growing on its surface, enjoying the breeze swaying across my face. Going further, I finally saw humans. Yes, the humans of Malana.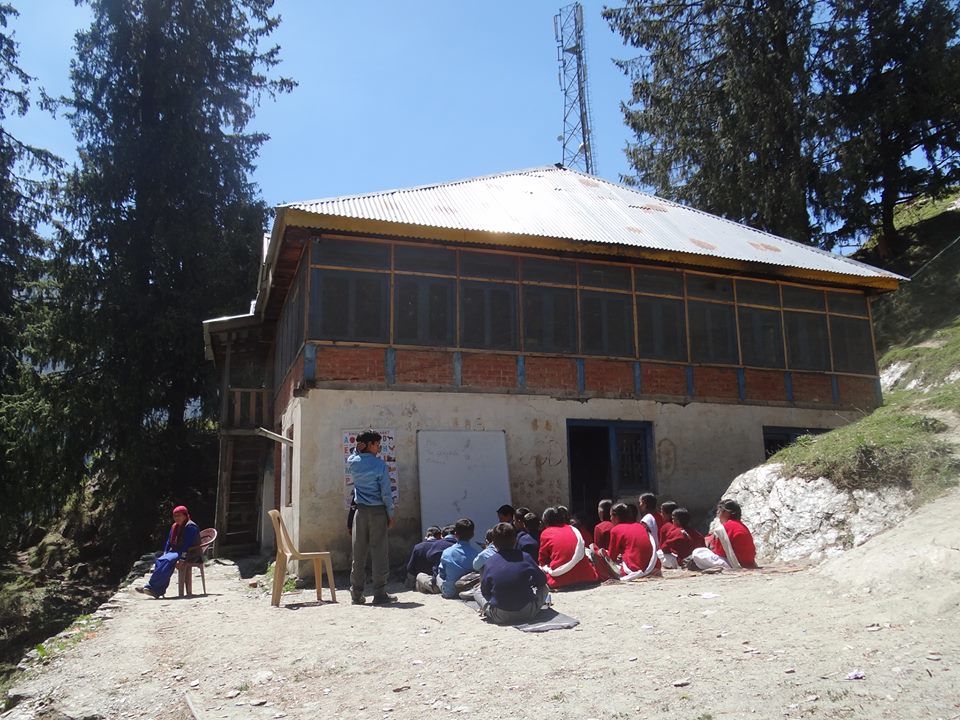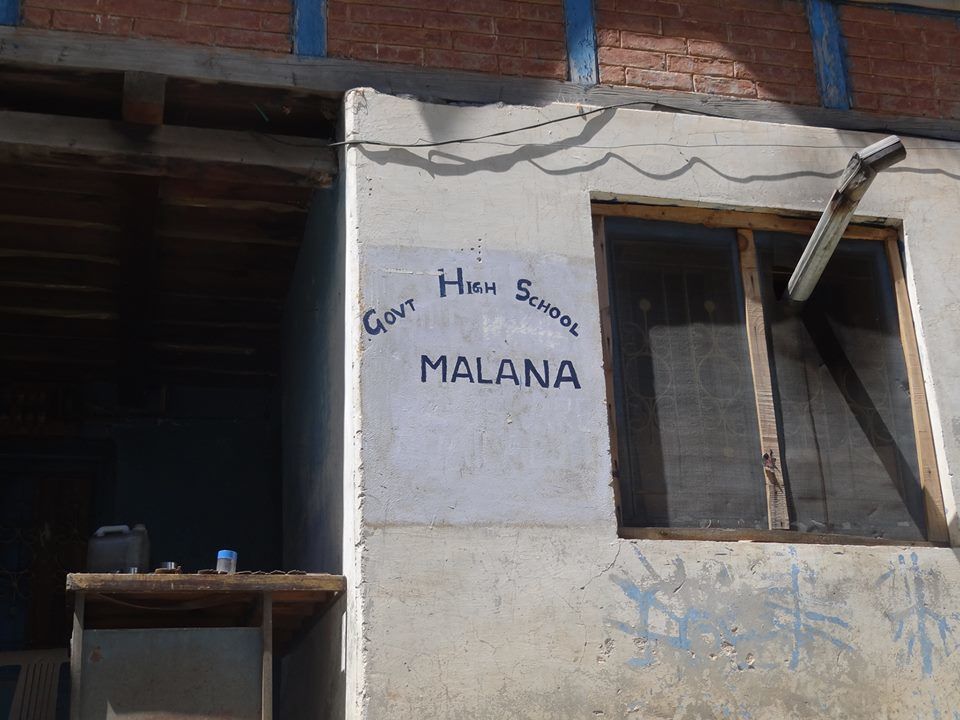 Felt like a Columbus, I saw these over enthusiastic kids giving one another English lessons, without a teacher. I sat there for a while, interacted with them, stored water in my bottle, and moved ahead. Hey, did I forget to mention that the water was the most delicious tot of drink?

I was hungry like a pig, tired like a dog, stinking like don't-know-what. All I could think of was food and only food. Passing by the village, I saw those establishments about which I read a lot that they aren't meant to be touched by aliens like you and I. It was crazy.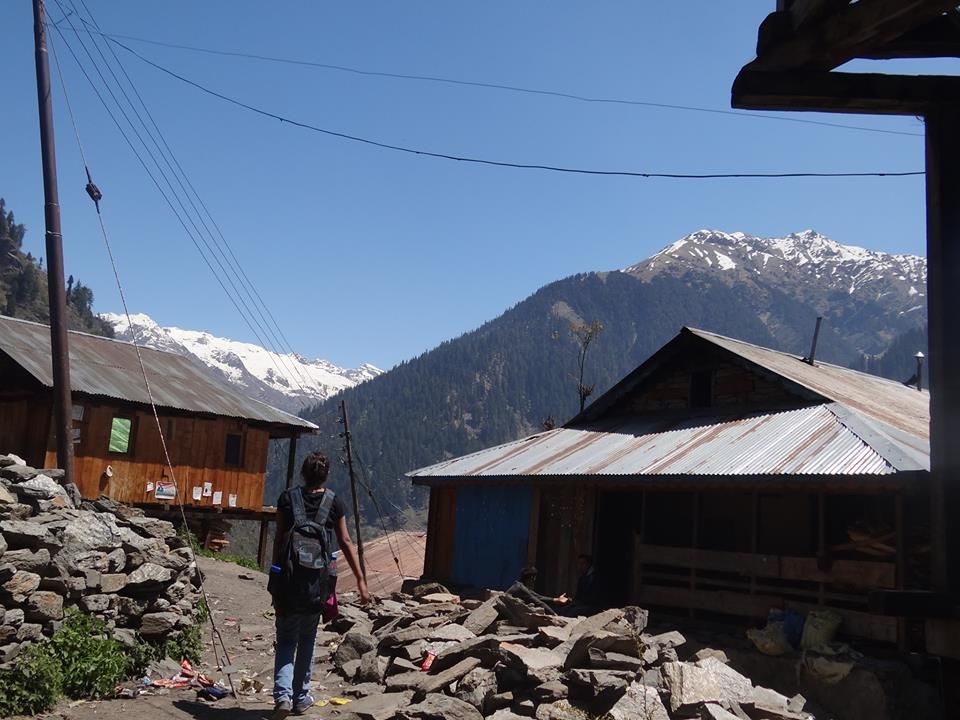 Before I could even utter a word, some nonagenarians warned me not to touch anything. Even the kids around were singing the same raga. It was weird and slightly offending. Hah, as if they care!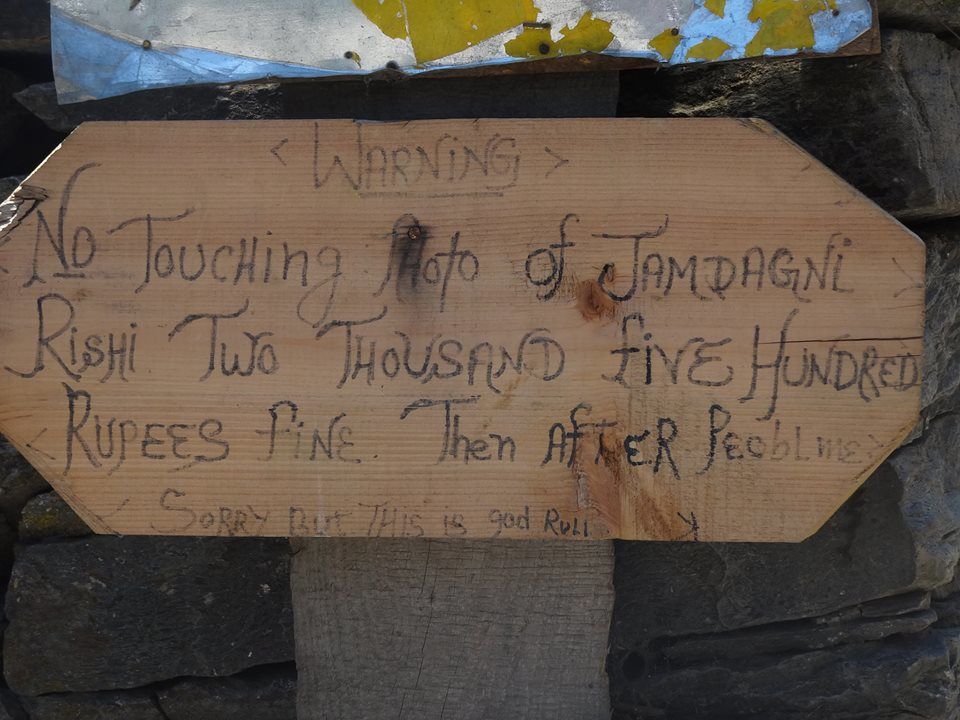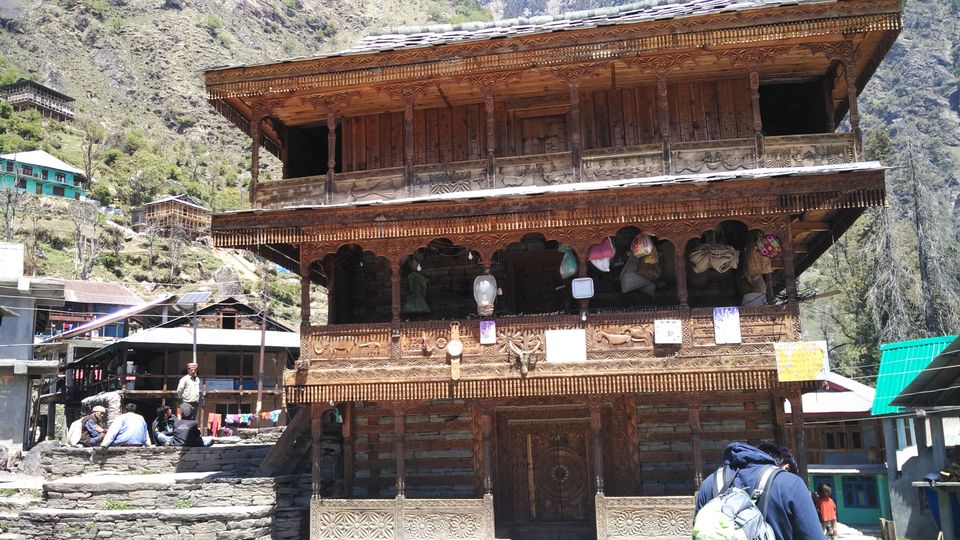 Anyway, not giving it much thought I began my hunt for food and reached the roof top of a small house whose owner makes really sumptuous Maggie - 40 bucks per pack! And the mint tea was the best in that moment of utter tiredness.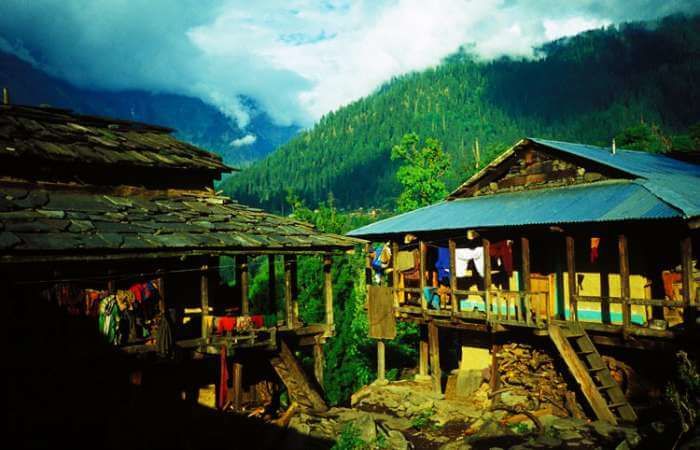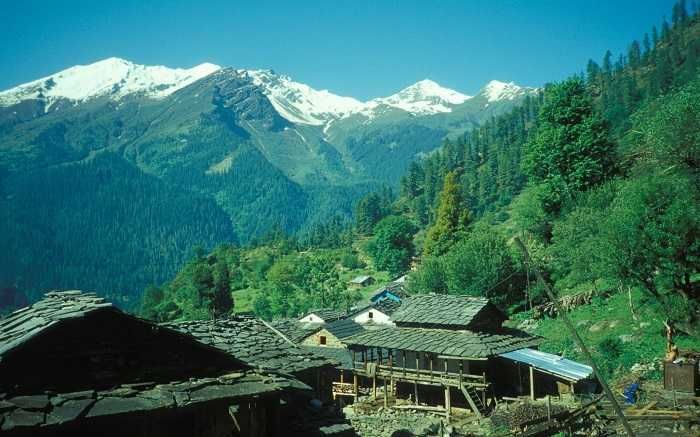 Malanains are a very humble people, who love their guests and never miss out to enjoy private joke by seeing nonplussed emotions of people like me when we explore this place.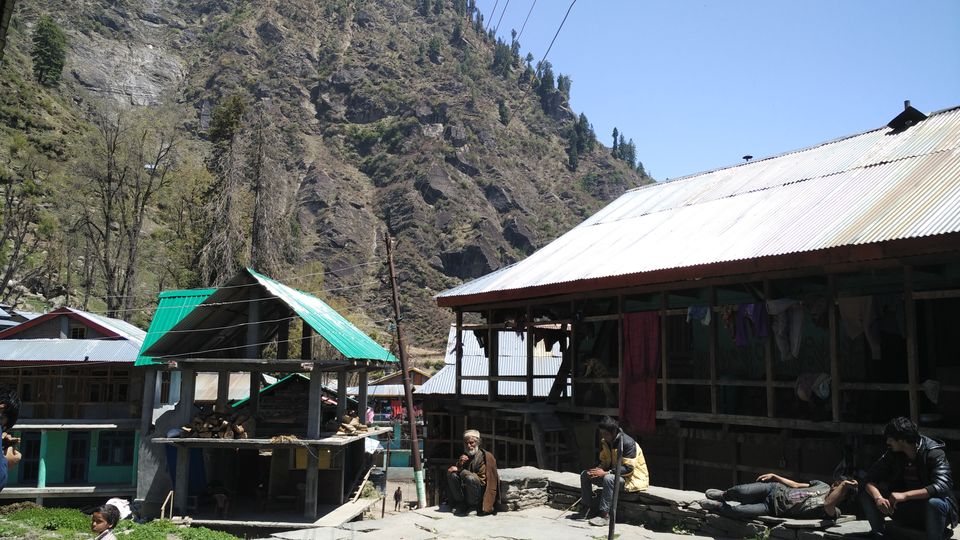 Well, my hunger to be in the lap of mountains was not satiated at all. My knees were in my mouth, yet I wanted to explore more. I could hear 80s music penetrating through my ears from far. Soon I realized that I would have to trek back to decode the place from where that music was buzzing. The place turned out to be Café Music. High on music, literally! Weed was easily found, but I chose not to smoke up, as I was solely responsible for my own safety. I wanted to try something crazier than getting high. In rendezvous with its owner, I came across that there is around 100-feet tall lonely waterfall which flows in the middle of mountains on the back side of Malana, where hardly people wish to go. Reason being, one-hour trek through slippery, broken, narrow lanes formed by the edge of mountains; suitable only for Malanaians.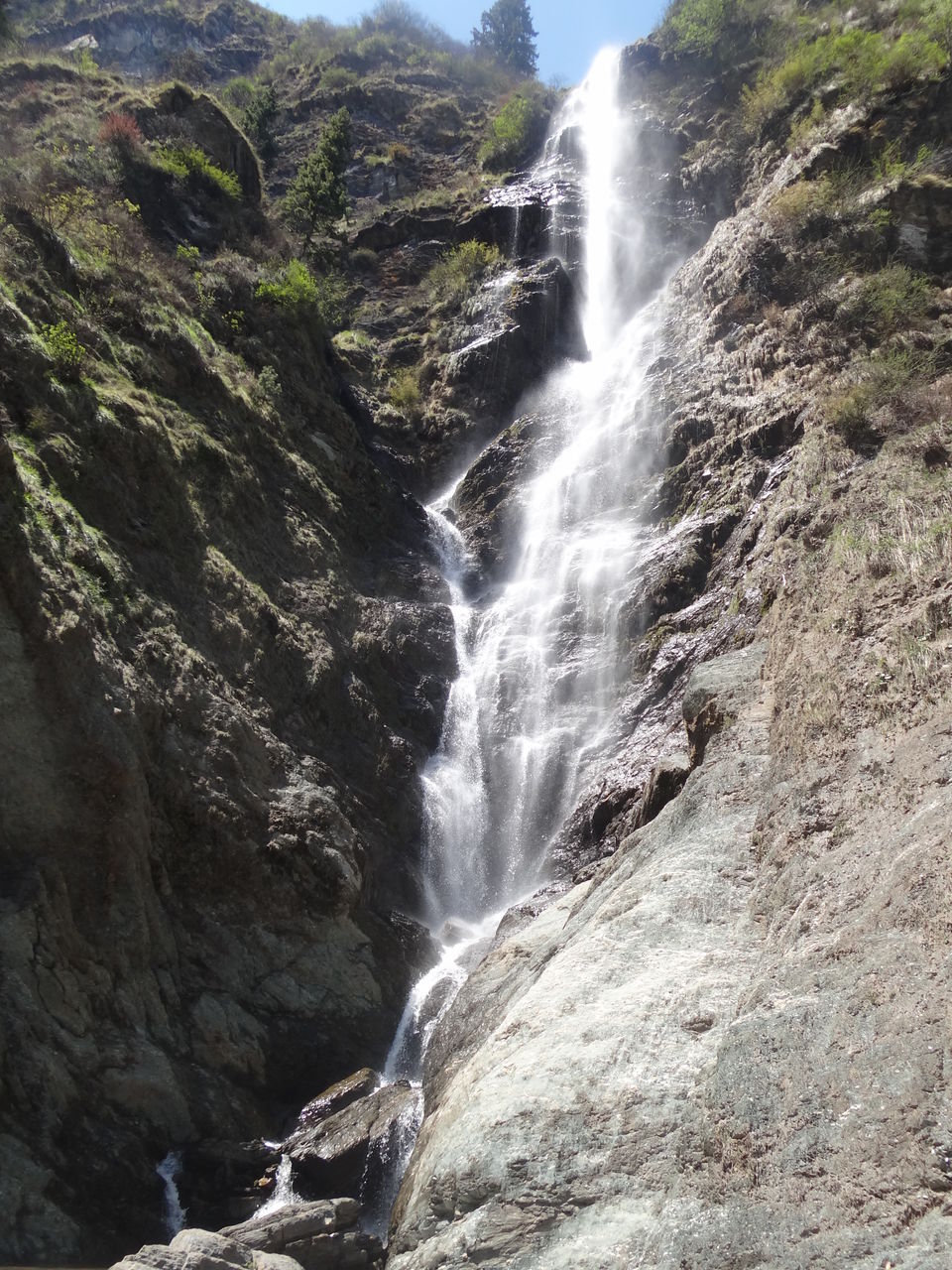 I never thought in the wildest of my dreams that I would ever do something reckless like this. My body had already given up, but my heart was jumping in excitement to go for it. I was actually oscillating between my heart and mind. But I knew one thing that this would be once-in-a-lifetime experience, and any pain would be worth it.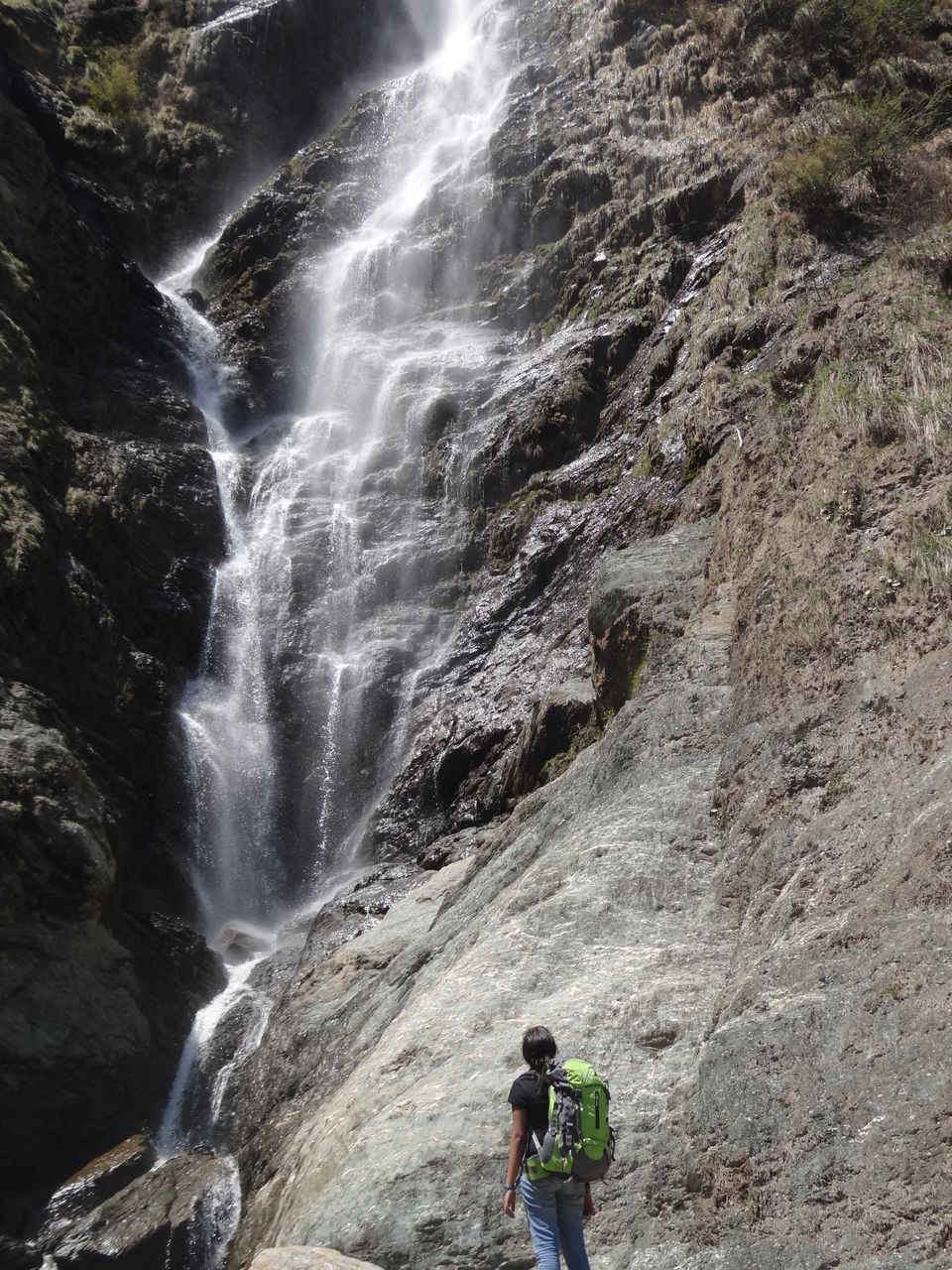 Singing 'country roads', I tried to distract myself as much as possible. I will not deny that the fear of being alone was scaring the hell out of me, as there was hardly a being to be seen along that tricky path. Finally, my patience paid. I witnessed something which was beyond articulation. Hidden in the midst of the vertical narrow space of those mountains, the water was plummeting with pride from the highest peak. I was stunned. I was nonplussed. My mouth was agape in an alien feeling. The beauty was beyond words.

The moment I put my foot in the running water I couldn't control the surprise that came out in shriek. I could hear my echoes. Water temperature was -7 and the thought of getting into it was already giving chills to my skin. With strong heart and a quick check to the surrounding, I got into waterfall, trying my best to keep a strong hold of my foot on slippery giant rocks that rested all over, making it a bit difficult task. Keeping my cool I managed to earn my piece of land and enjoyed the most chilled bath ever.
Nothing in this world could be better than savoring the gift of nature. My dream to flirt with it was fulfilled. I could feel those mountains talking to me, trying to tell some unheard stories no one has ever listened. The waterfall was its testimony. I could inhale the sanctity of mysterious mountains. I was not only drenched in water, but in symphonies I cannot share.
I didn't want to leave. Guess wind didn't like the thought and grew stronger, chillier, calling it a day. But I was rejuvenated. My happiness was on its hilt. I felt pampered all of a sudden. I was enjoying the melancholy. I was cherishing the severe pain I had in knees. I was feeling different. That's the thing about nature. It does its magic just like that.
P.S. Stay tuned to explore how the rest of the journey went.