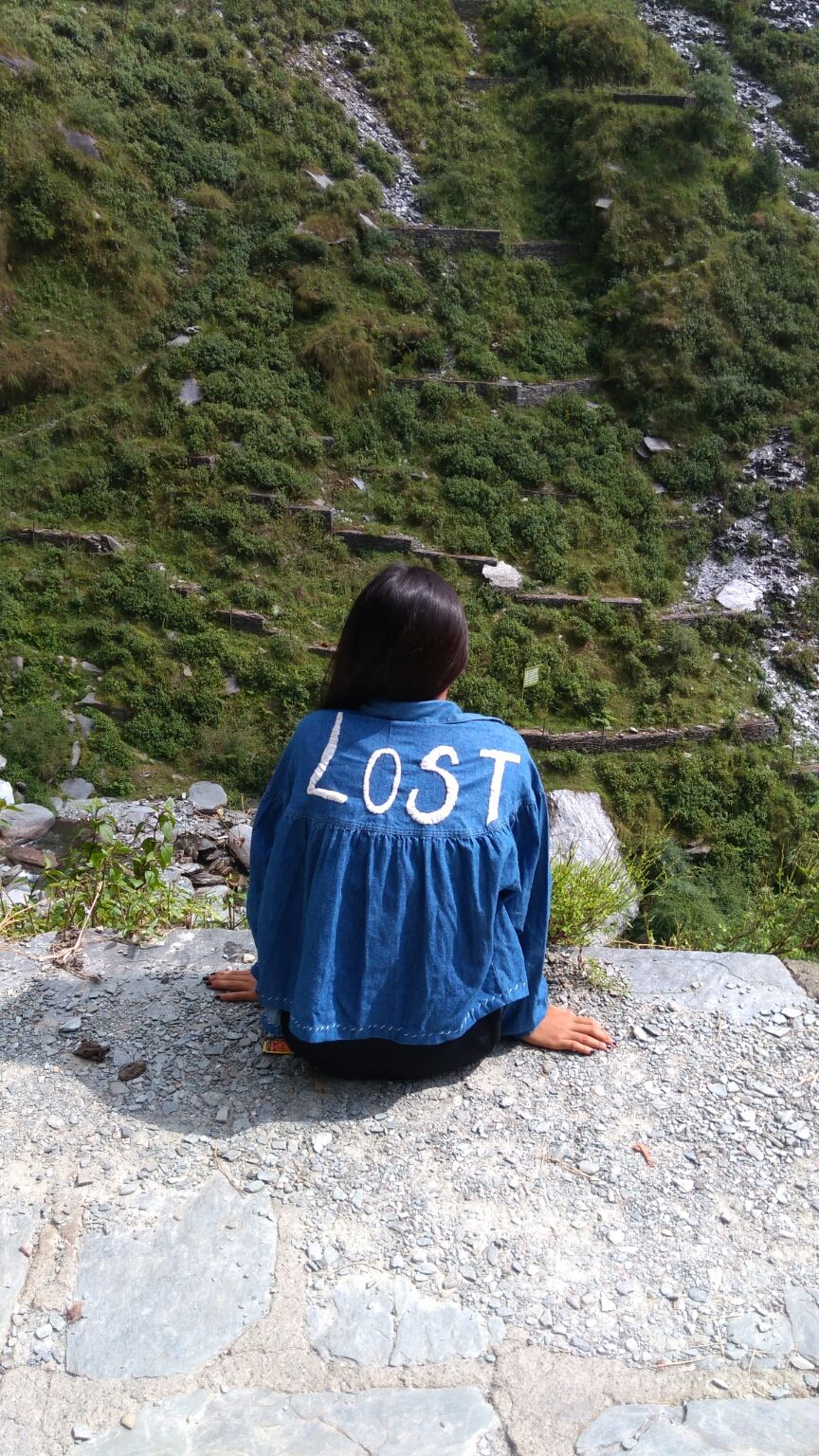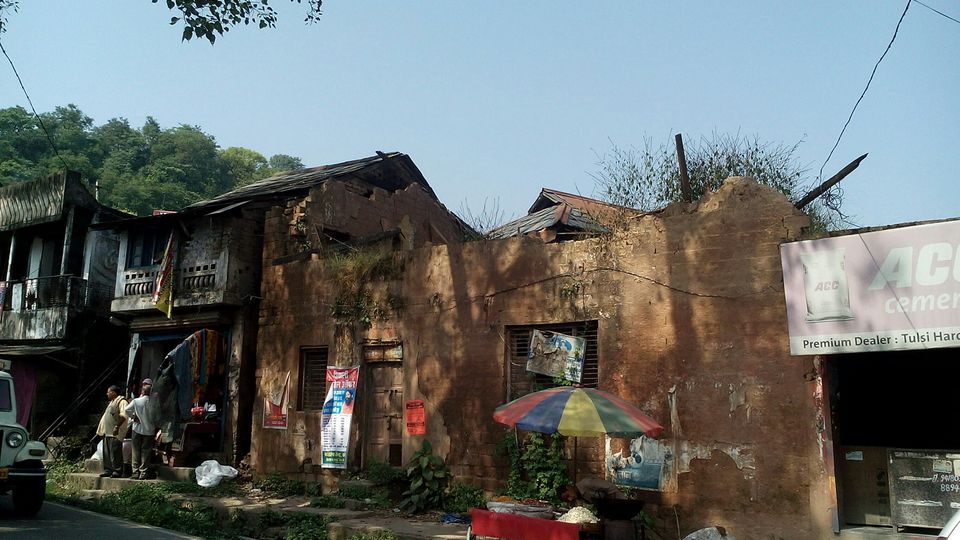 "When nothing is certain and you don't expect anything that's when your mind starts to feel the beauty ,see the beauty and wonder what lies ahead".The uncertainty itself brings curiosity and thats what my trip to Soldha was about.
So our first stop was at Kotla,Himachal Pradesh.It is an old town with 100 years old bridge built by the British connecting the main town from the village.It takes 30 mins from Kotla to Soldha.From Kotla you can reach to almost all neraby tourist places like Kangra,Palampur and Dharamshala.
Anyways after 8 hours journey I was too tired so I just ate too much of Makhan Roti and slept the first day.
SOLDHA DAY.
Words can't express the beauty of this place .The people here is what I would say a human connection is all about.You know you've earn something which is going to be forever when you build beautiful memories while you are at a new place with new people and smiling and sharing.Ahhh...priceless.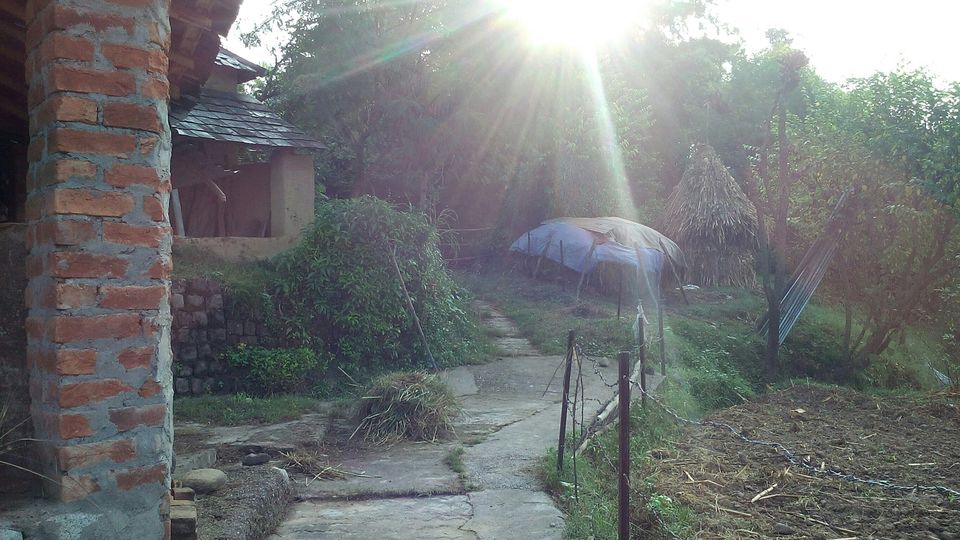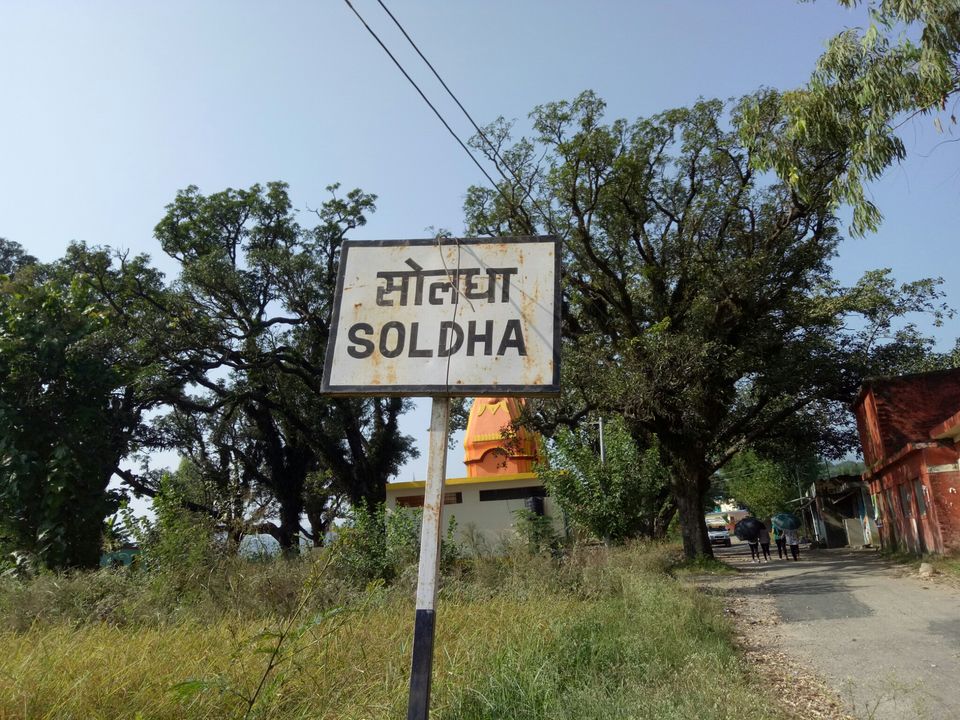 Surprising fact:With every 5 to 10 min walks there is a different village.10 min walk from Kotla we reached Soldha and then Trilokpur,Bharir and more.Each village is divided based on high caste and low caste .Soldha is a small village with mountains along its corners and around 300 populations.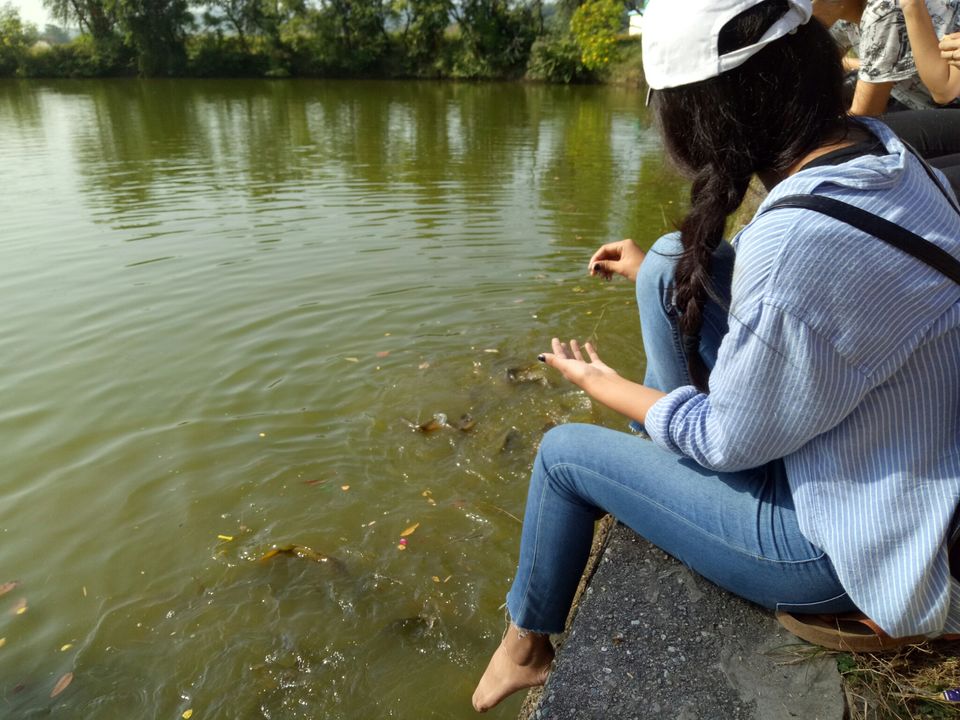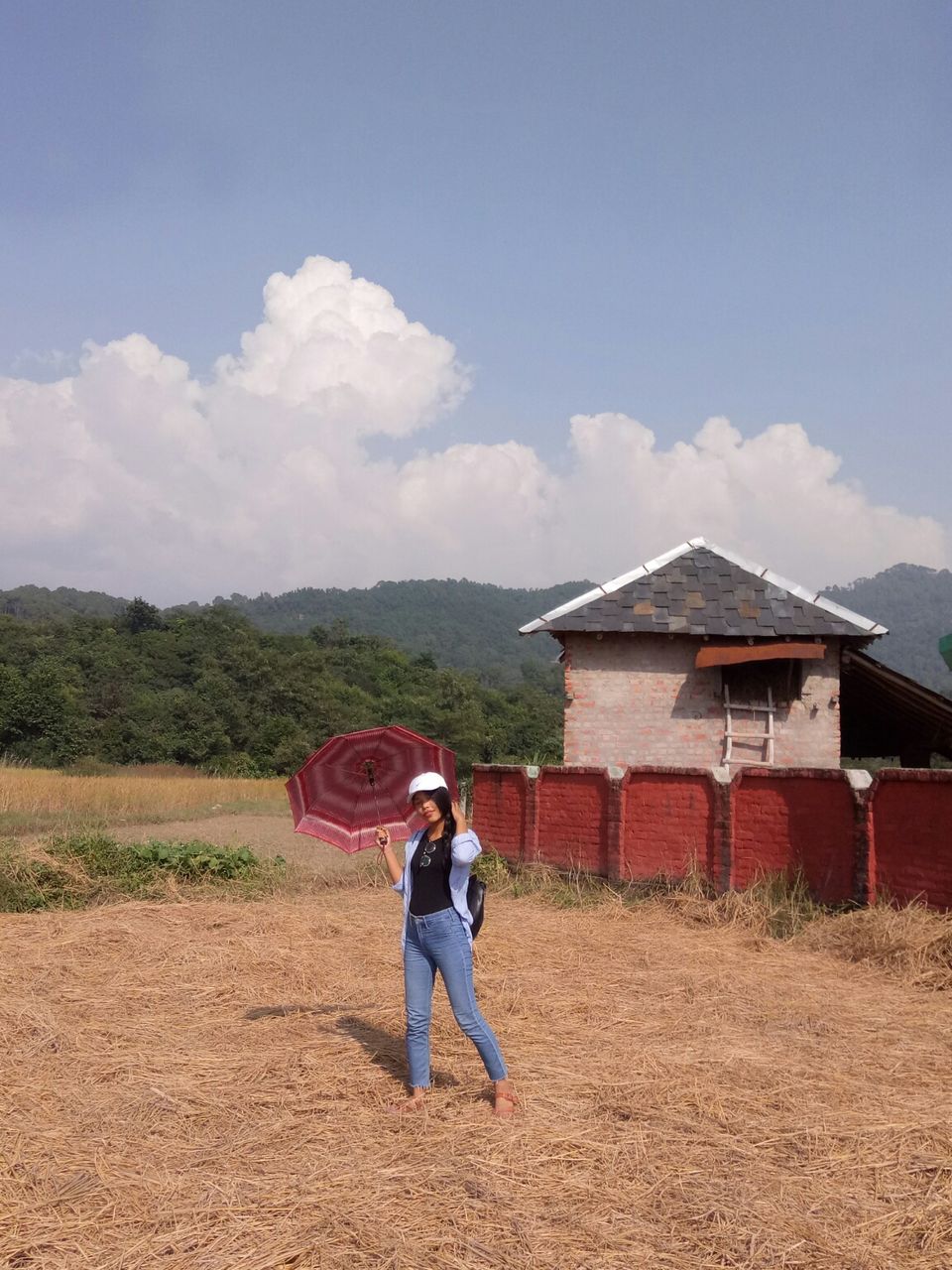 Strangers with stories:
1.SWAG at 70s :
So,my first interaction was with this man with orange beard and cool presence of his own.Maybe that was what drawn me to him.Our conversation started with "Can,I take your picture uncle?" to him being so happy and cool about it.Asking if it was better with the 'biri'.Can't forget that smile on his face.He asked me if I was from abroad and then I told him that I was from Arunachal Pradesh and its in Bharat(India) and that I am a believer of Buddhism.I still remember his words telling "Accha,China border ke paas se,accha .Lelo jitna photo lena hai aur bot accha kar rahe ho,ghumo aage ".His shaky old voice with so much curiosity.And then in mentioning Buddhism he said "Samne buddha ka mandir hai uder ka rastaa dikhadun?".It was so kind of him to go through the fields and show us a shorcut way to the monastery.
Such small moments are only to be felt and words can't describe this.
And also he was so proud of his beard.He mention colouring his beard orange because he liked it very much and saying "thank you ,I know I look good in this colour haha".
·Something I learn from this man is
"You don't have to be young to feel good and be cool.Age is just an illusion of numbers playing with your mind.You can be young at any age"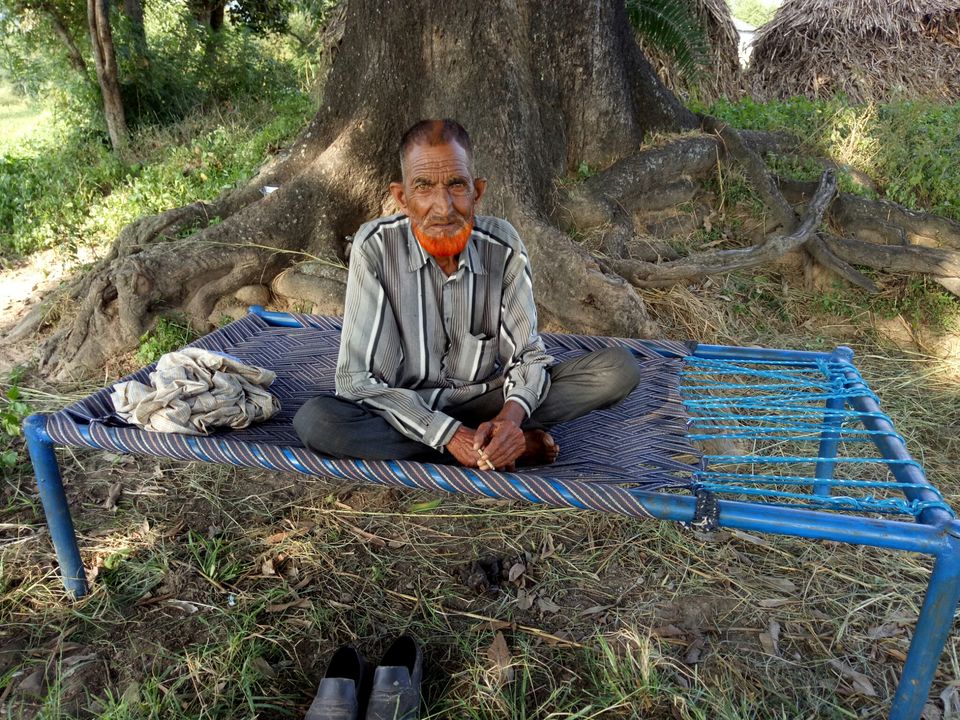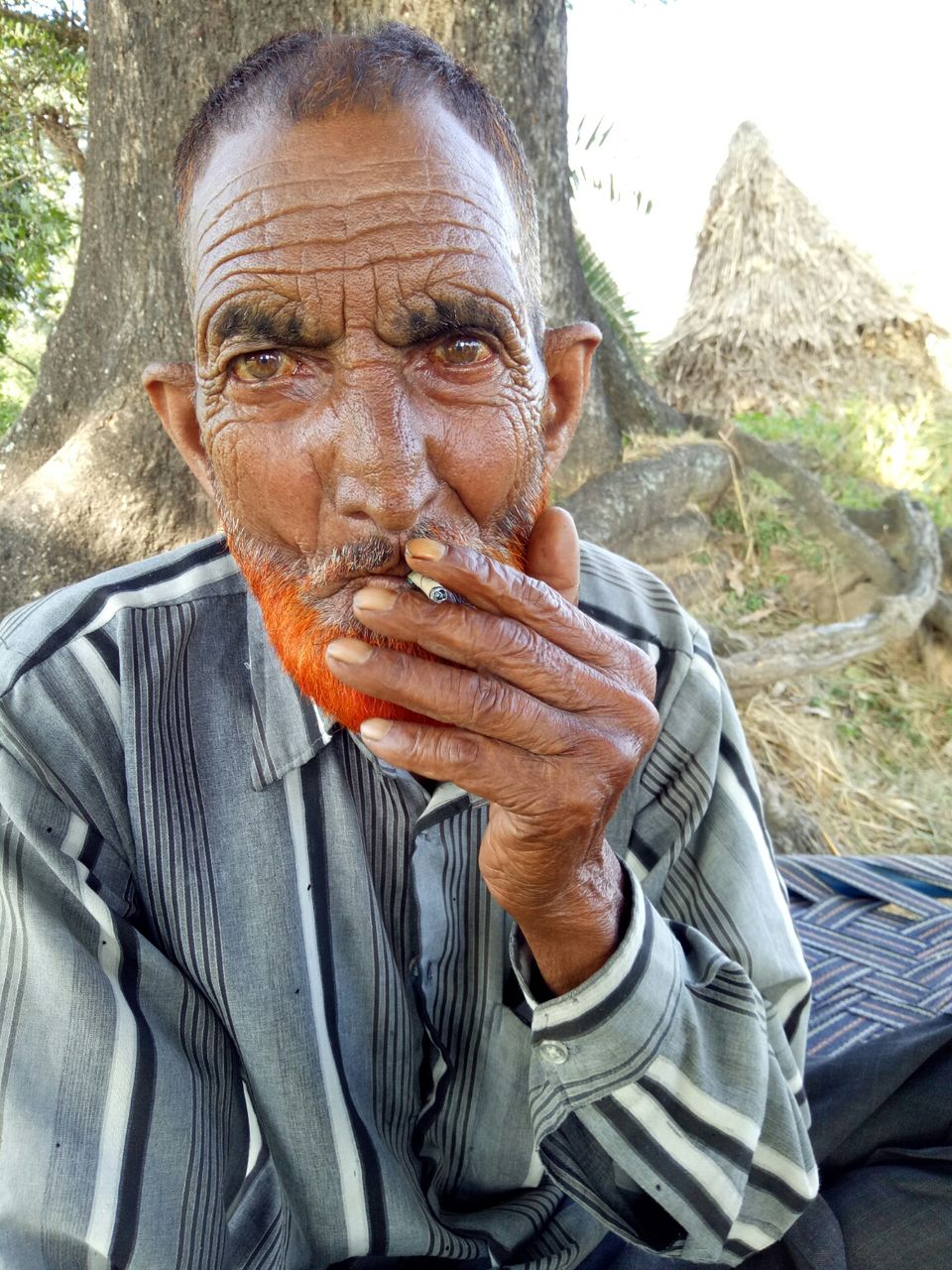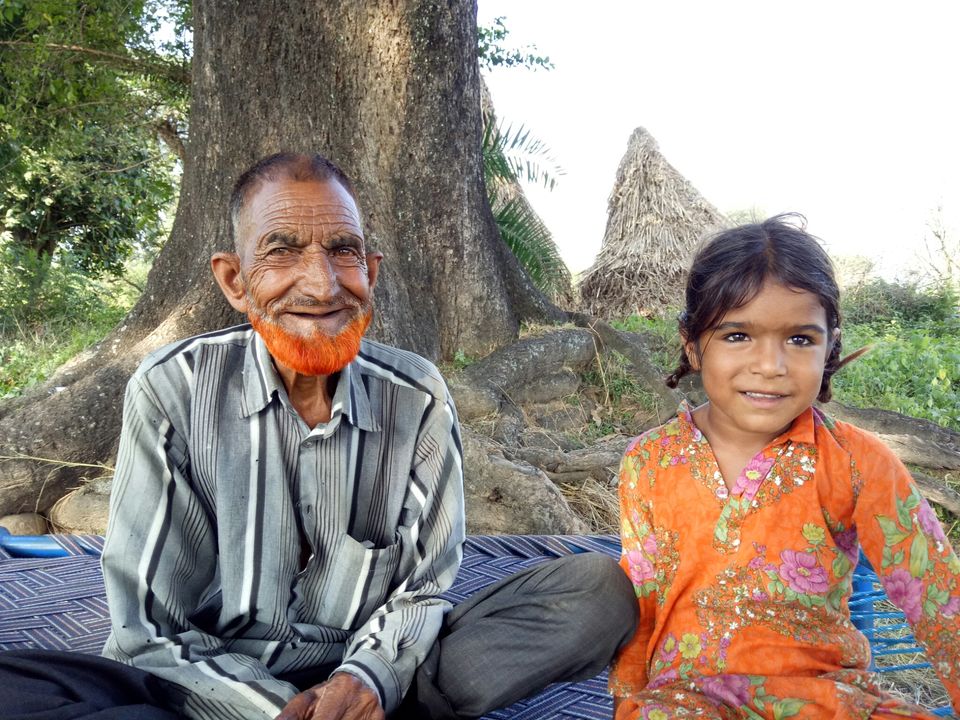 2.The childrens:
Bunch of school children came running after the bell rang.Classes were over and a long line kept straing at me nd my friends.They were shy and scared of asking us where we were from.Then a yellow 'Angry Young Girl'(the one in the pic)was brave among the all to come near me and asked me if I work on some tv show and came to document them hahaa.I smiled and replied "No,we came from China border but its in India.Have you heatd about Arunachal Pradesh?North East?We came from there just to meet all of you".Everyone was smiling and laughing then someone shouting "I know Northeast and China " The womens and the childrens took pictures with us and talk about their studies and that they have read about NorthEast( it made me so happy itself).With half of the Indian populations not knowing where NorthEast is ,they knew about it.I realised how much they love learning about things and were just too shy. We walked together and then later bid goodbyes.I still remember their voices shouting "Bye bye" until we were too far to hear anything.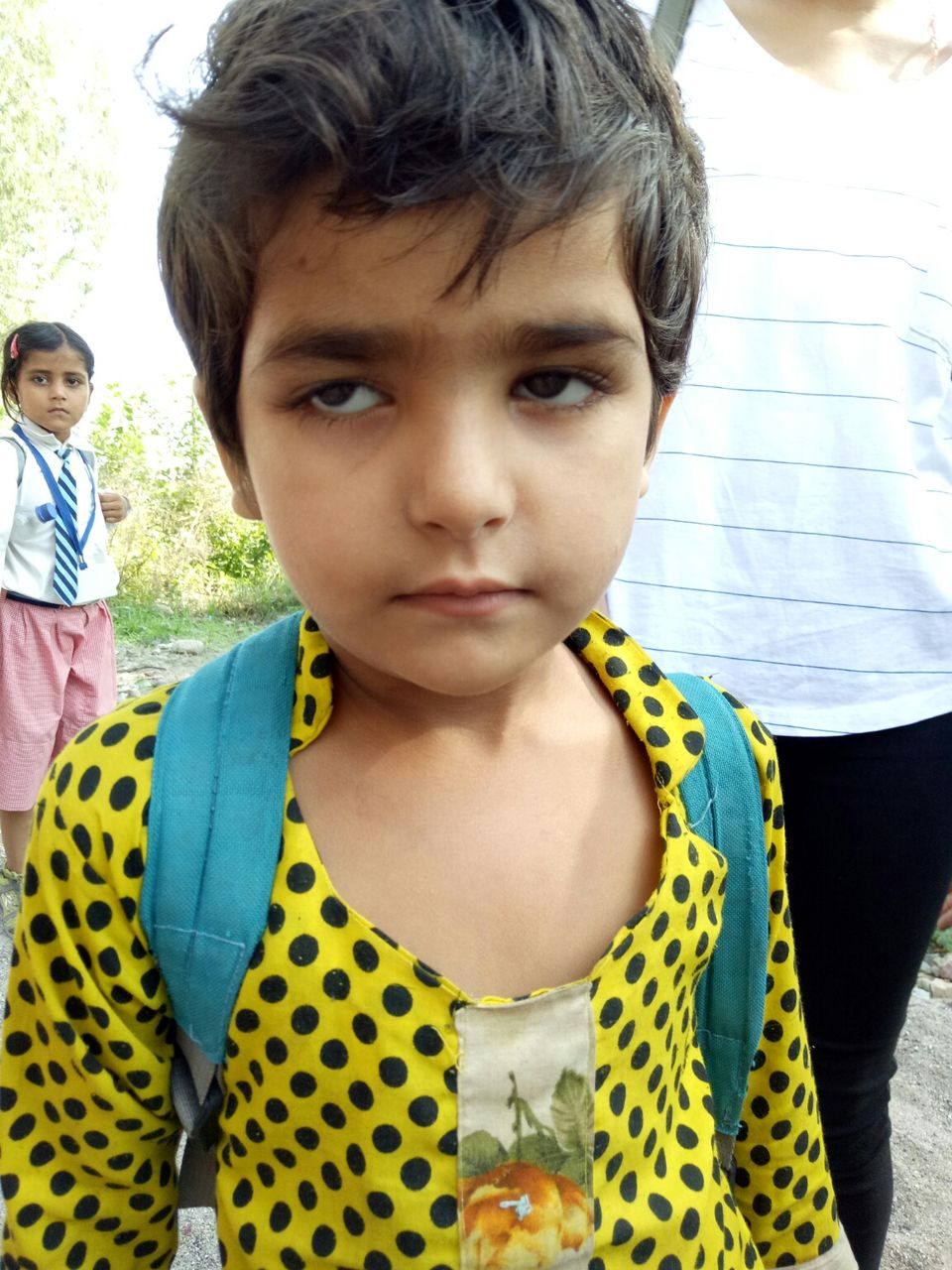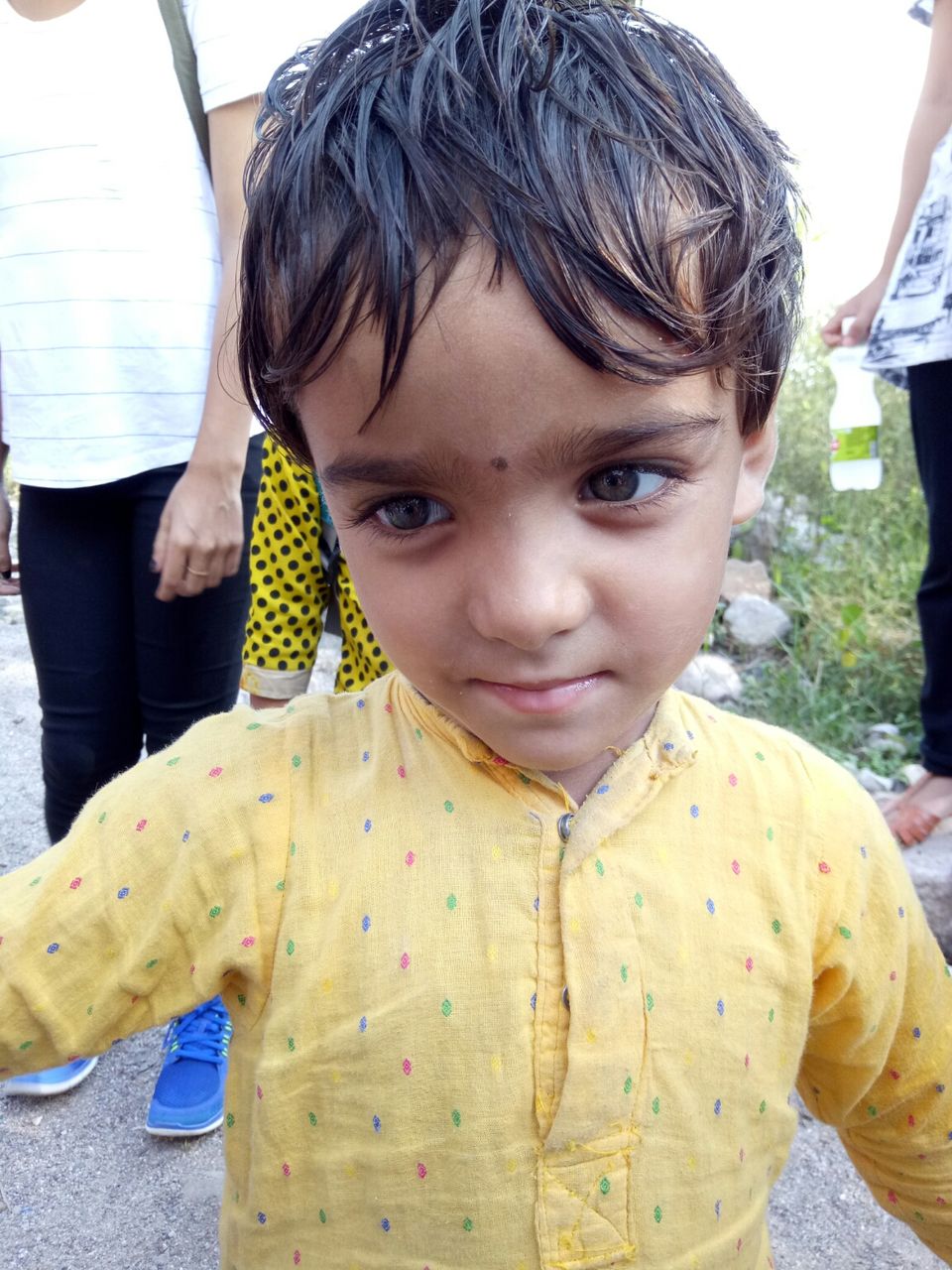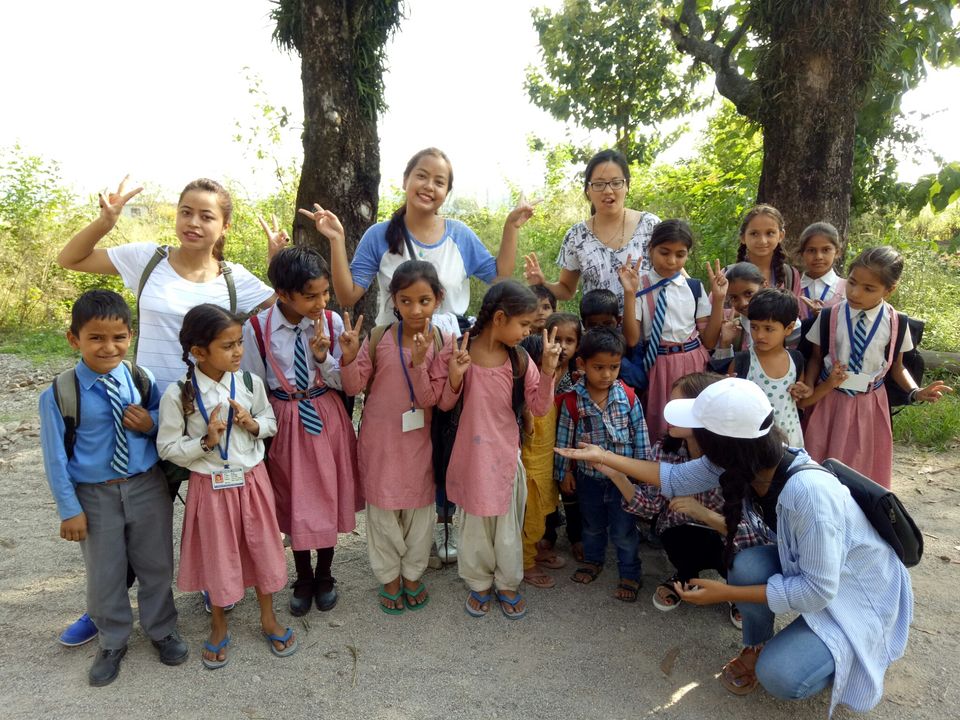 3.The Wisdom from a Stranger :
Another 5 min walk and then we reach Trilokpur .You would be surprised to know that even the people out there didn't have any idea if there were monks living in the monastery.Surprised right?
So,I have to wait for almost 1 hour shouting from the walls if there was anyone out there .I thought of believing the villagers and to live the place but somehow I didn't wanted to give up and lastly the gates were opened and I saw some nuns and they invited me and friends.Some introduction,tea times and sharing of stories turn from afternoon to evening.
The monks words "We human beings are so much caught in everyday problems and in our life that we try to find escapes but we can't.So,we ended up doing more harm to ourselves.Sometimes we should talk to ourself,talk to God or come to such places and share our problems.Regardless of religion we should come to such places for sharing and introspection.Even I am a learner,just because I am a monk doesn't meant I don't do mistakes.But with teachings and working daily on myself I learn and become experience.It was very good of you to come here because we hardly have any villagers coming here and you are blessed in a way too.I wish I could travel like you too haha"
This was the last visit of the day and we went back to Kotla and next day to Dharamshala.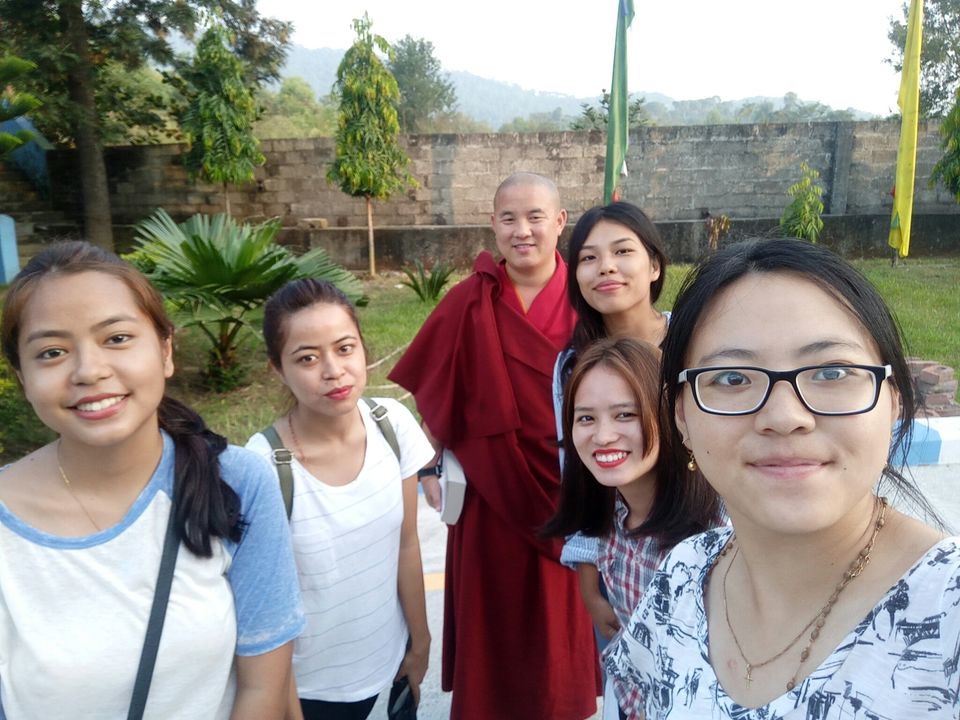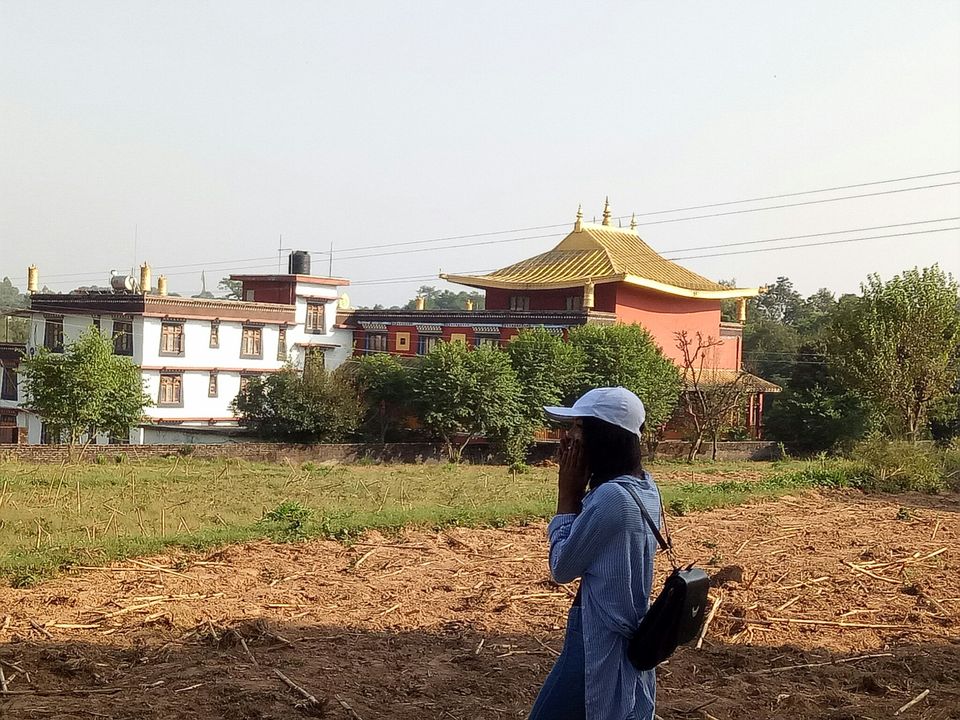 What Travelling for me is ?
For me its a LOVE that keeps growing.It has made me love life and this is the most beautiful thing about it.I have been to very few places but whats more important is the stories I take from each places and to learn from them.As a traveller the best I can do is tell stories through the pictures and faces in a way that people out there reaches to it.Its less of a journey and more about what I learn anf become from it.
Anyways,this was my story of an unexplored countryside and I am grateful and excited for the uncertain future ahead....
·What about you guys?is there any place that you want to go but uncertain about?any place that makes you want to go everytime you see it on a picture?scared of travelling to a new place?scared of less budget?
Well,don't think anything just go where your heart says to a countryside at Himachal Pradesh,Arunachal Pradesh or wherever your heart says.Less budget and plentiful of memories.Its all about priorities right and TRAVELLING always will make you rich in heart.