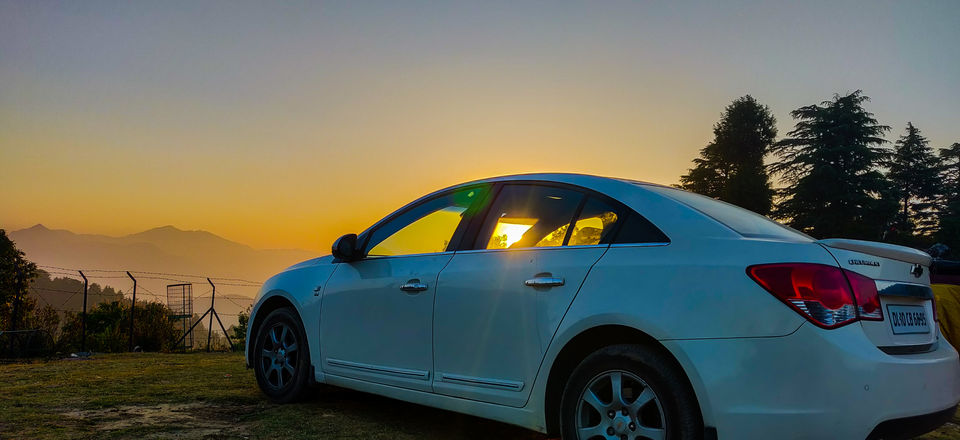 Discussing over dinner with Rishi my roommate who finalized the plan to explore Mussoorie, Dhanolti, Kannatal and Tehri Dam and their adjacent areas we decided to left on friday night from Delhi and due to an emergency at Rishi's educational center I had no other option except to travel solo, infact this time I have been going on solo trip after 3 years, and to bear my transportation expenses I post my ride on Bla-Bla car, it is a mobile application for sharing rides and two person joined this ride with me till Dehradun. So we started at 10.30 pm from Green Park metro station towards Dun via Deoband, entire route is being constructed and lightened up appropriately only some patch before entering Dun is still bouncy as construction is still going on and on that very path my car hit a huge bump though nothing happened just some issue with shocker mounts, I dropped other two people at Dun arond 2.30 and moved to mussoorie which is 34 kilometer away, on the way I also checked into YHAI (Youth hostel association of India) which had full occupancy.
Breakfast at George Everest Peak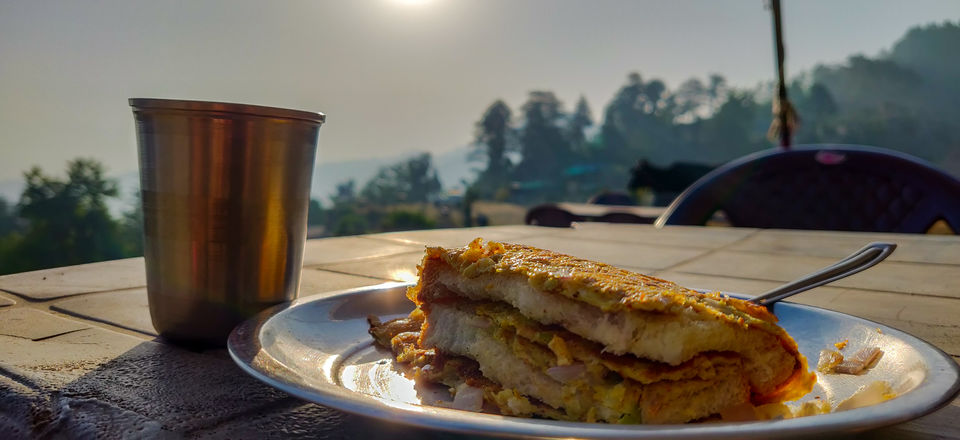 On the way to Mussoorie I decided to have breakfast at George Everest Peak, Colonel Sir George Everest (4 July 1790 - 1 December 1866) was a British surveyor and geographer who served as Surveyor General of India from 1830 to 1843. He is best known for having Mount Everest, the highest mountain on Earth, named in his honour, their was no traffic as I had to be there by 5.15 am for sunrise, on my way from Dun to George Peak there was not a time when birds were not chirping their morning songs and reaching at peak provides a sense of fulfillment when the mild sun pokes into your eyes within long standing trees, there are some shops above that offers snacks and munchies. I booked my room near YHAI in outskirts of Mussoorie and rested their for the day.
Evening in Kempty Falls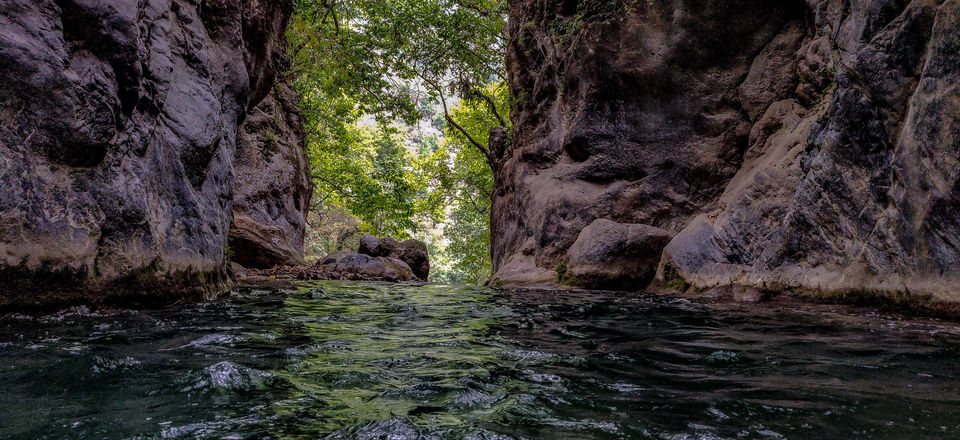 Not much expecting of Kempty falls I left from my hotel to this waterfall around 3 pm which is 21 Km away and had my lunch on the way, but to my surprise a shock of adrenaline passed through me when I reached there, this was not like normal waterfall, but it had been made in a cascading order over the mountain, where on very step people have made their own private pools for chilling and it was estimated that there were about 2000 people there that day, its better to go on top at kempty falls rather than enjoying at lower pool.
Saturday Night in Mussoorie Mall Road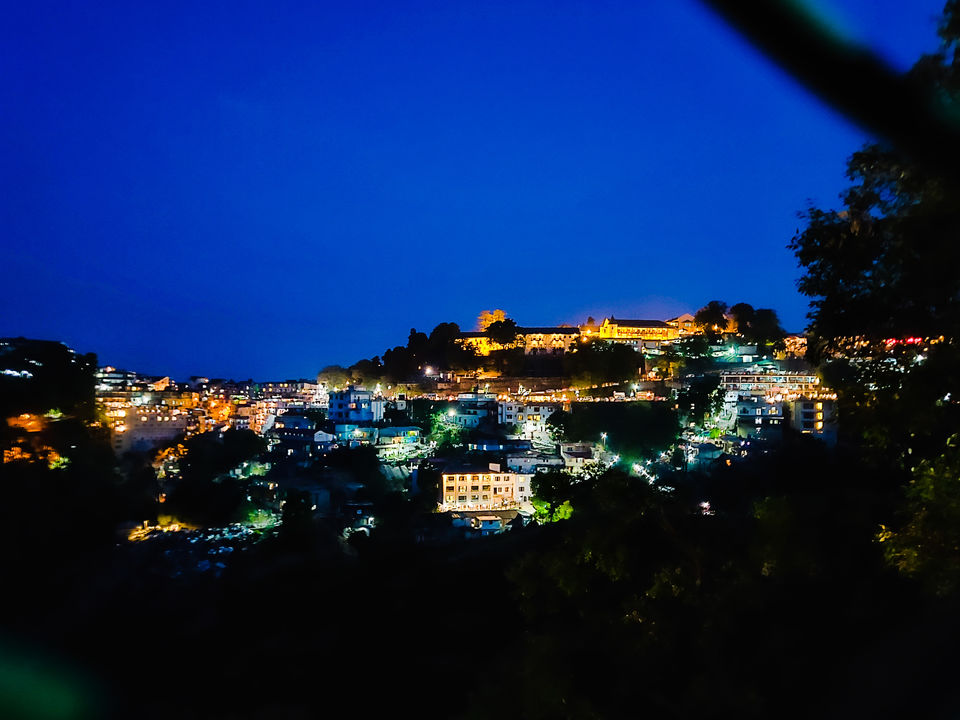 Returning from Kempty falls to Mussoorie all you can smell is clutch plates and specially on saturday and sunday all the roads are clogged due to high influx of traffic to mussoorie, the problem is lack of parking space at Mall road, to avoid it I parked my car on the way to which police can penalize your car, but if you can make some arrangement with them you will not be penalized, walking around 15 minutes I arrived at Gandhi Chowk on Mall road, which is all lighted up with various shops on both side of roads, it is huge market spread across 1 Km, later I had my dinner and returned back to hotel.
Dhanaulti and Kannatal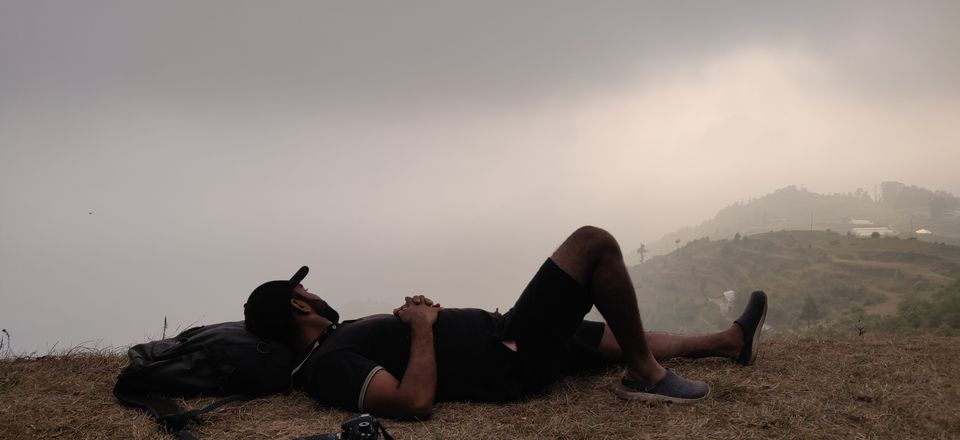 Dhanaulti is 53 Km away from Mussoorie but at a height of 2286m, its cold most of the year and is a perfect tourist destination for Christmas and New Year as it experience heavy snowfall by that time, I reached Dhanolti and had my lunch and went to explore Eco farm. Once you get into farm you will realize lot of land is provided for potatoes and peas cultivation and after crossing it all you can see are large greenlands and mountains. I spent my entire day sprawling around there gazing eagles, birds, dogs and trees. A small trek is also available via the last home in dhanaulti to Jaunpur village. Dhanulti and Kannatal are mainly adventure and camping purpose areas there is no fun in staying at hotels here. after my dinner which is served there till 11pm, I came to Eco park where I parked my car and slept in it to see the morning sunrise.
Surkanda Devi Temple Trek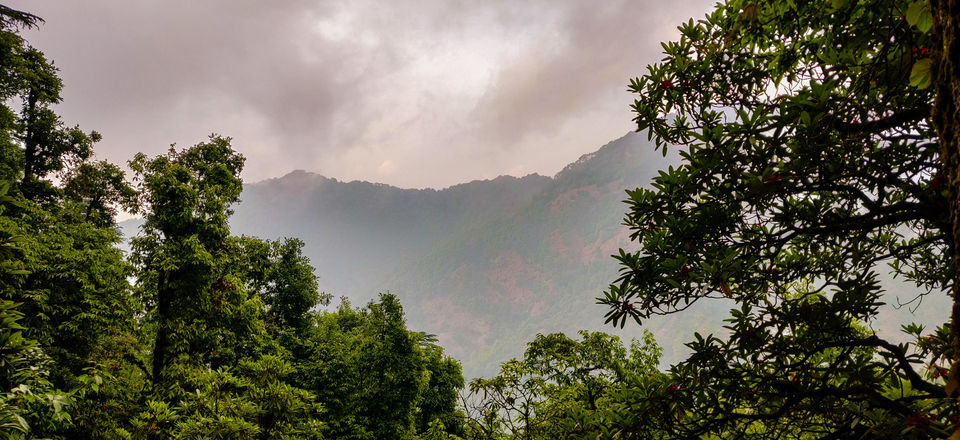 Next day the plan was to complete another interesting trek near Dhnaulti the Surkanda Devi trek which is about 7 Km from Dhanaulti and it has dual routes first one is via stairs and another one is via jungle I chose the latter one, temple is at 2510m trek begins and at the beginning of trek a bell is tied on an entrance gate this trek is not easy and require constant efforts to reach at top due to gradual inclination of this trek, it took me almost 2 hours to reach the temple, the view at top is amazing and entire valleys echoes the sound of bird and temple gets covered by clouds with time, this trek is must to synchronize your breath with nature. For the noon I spent time in some cafe and car having beer.
Tehri Dam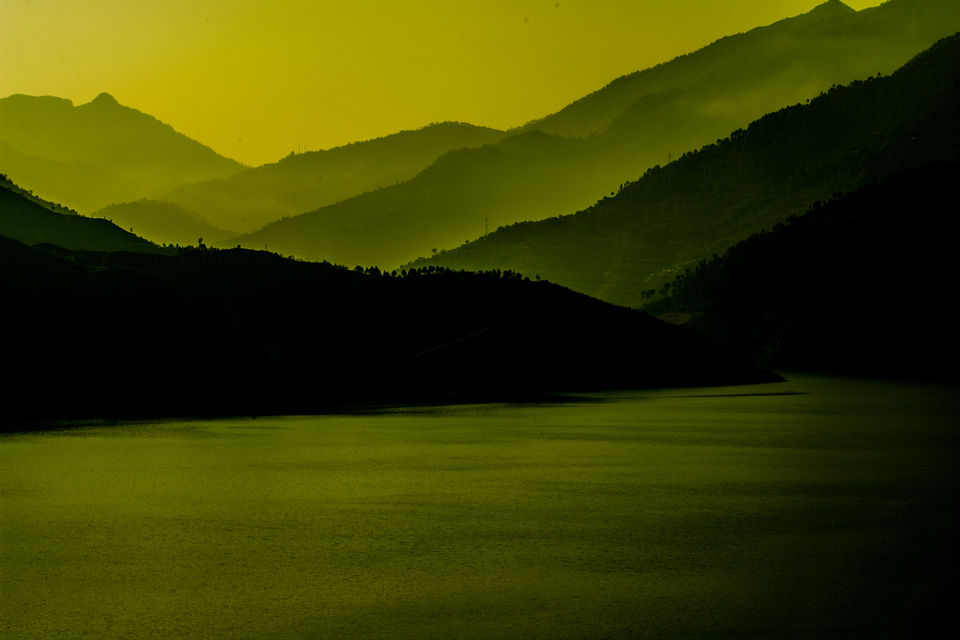 As I started for Tehri dam which is 44 Km from Surkanda devi temple it started to rain and there was instant change in weather and valley provided captivating view, mesmerized by the fresh rain aroma I reached Chamba from where entire journey was downhill, strong wind flows in this kind of area as it requires more rainfall, this dam make you feel a part of something big as it is the highest dam of India and generates 1000 MW of hydroelectricity. The best time to reach here is post 7 PM and if you want to do boating its better to come early as it is closed by 6 PM, the boating point provides a stunning view of nature, though this project has led to employment opportunities to local but few locals have formed anti Dam group who are aware of the consequences posed by the dam on nature. Just in front of the boating point a government hotel Tehri Lake Resort has been opened for tourists offering both dormitory and rooms, for night I stayed there and had the best veg biryani.
Rishikesh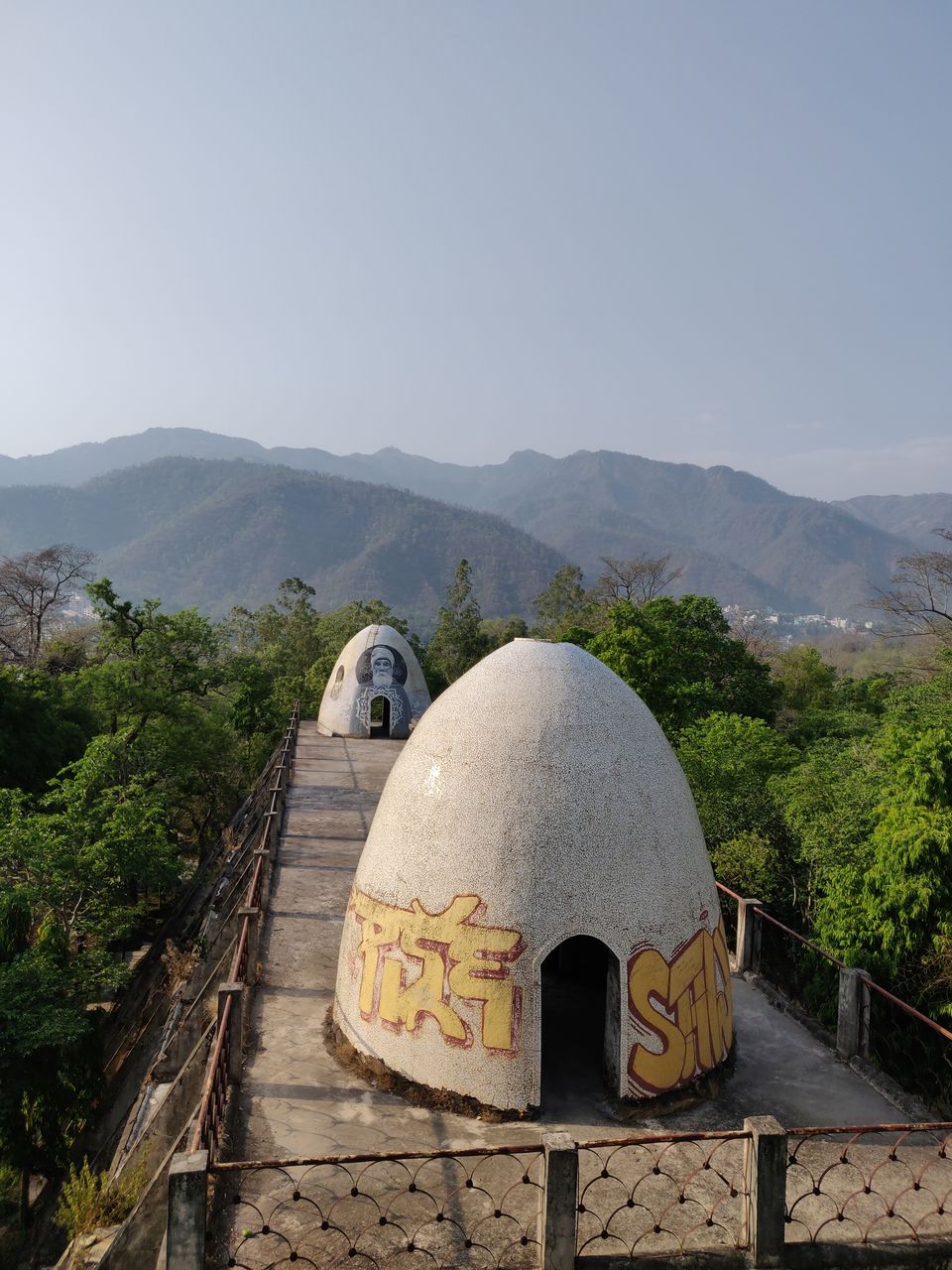 In morning I left for Rishikesh, the road to rishikesh is in very poor condition due to expansion of highway till gaumakh, the roads are rough but not too bouncy, Rishiskesh is 80 Km from Tehri and there is not much traffiic on this route. After arriving in Rishikesh I searched for mechanic to repair my car and there was only one shop which does multi brand work but was not useful for me, then I moved to Beatles ashram and explored that area where Beatles lived with Maharishi Mahesh Yogi, the ambiance provided a sudden calmness to mind and body as this was the place there they learnt transcendental Meditation. From Rishikesh, Delhi is 236 Km and its very busy route.
Tire Blast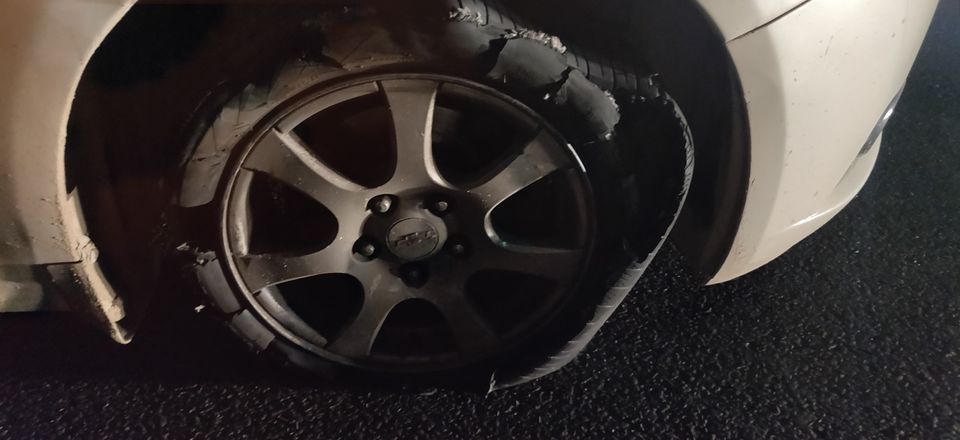 When returning from Rishiskesh we took a short cut which lies between Muzzafarnagar and Meerut and meets at Khatauli, while driving at night my car bumped into a hole and front tire bast off, after dragging the car for 4 Km we reached at center and UP police offered us help at 10 PM at night and we left for Delhi safely, this stretch is not secure so now due to efforts Mr. Akhilesh Yadav road security has been enhanced and in case of an emergency dail 100 and rest police will handle. By Night I reached Delhi and it was 816 KM trip completed on Chevrolet Cruze.

Frequent Searches Leading To This Page:-
weekend tour of rishikesh, weekend holidays to rishikesh, weekend trip to rishikesh, weekend holiday tour of rishikesh, weekend road trip to rishikesh