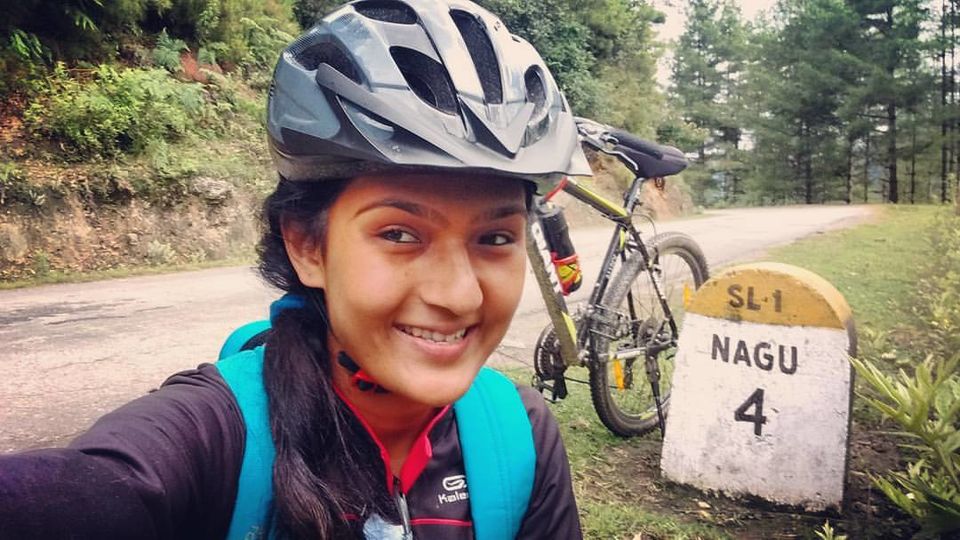 So I am in the city right now( Thimphu) and I leave back for the village ( Haa) in an hours time :) Sipping over some cold coffee in a coffee shop( ahhh..rare luxuries of city life) cherishing my solitude and doing what I love the most.. writing about my travel escapades...So how can I not talk about Yesterday!!
Last two nights I had a tough time putting myself to sleep..Last night because I was way too pumped...I did what I sooo wanted to do for months now...( read cycle all alone, a distance of 120kms from Haa to Thimphu). And the previous night because I was shit nervous..The distance was intimidating and people around with their warnings didn't make it any better :/ but then like someone said..If your instincts are strong then do what you have to even if others disagree!!
Ten hours of ride was definitely eventful..The Himalayas shone brilliantly..The Snow was yet to melt away..I must have crossed fifty villages en route and the early morning sight was one to behold! Though the village alleys were insanely quiet but the smoke coming out of the houses ( courtesy the bhukhari) the cattle grazing around...Old men sitting on their porch with their prayer wheels....Women boiling water on the choolah! Just the rustic village touch that gives me a high!
So while the first two hours were terribly cold making my feet numb ( damn I could have done away with those ankle length socks for a day) the sun later even though burnt me felt so comforting..The gusty winds played my nemesis ( trying to pull me back) and later in the evening got pally now pushing me hard! Strange are the ways of nature! Ain't it?! There was a point of time where I'd almost given up cursing for what I got myself into..I had 15 kms of continuous up slope ride in the high altitude area..When I now look back at it,I still can't believe that am through all of that!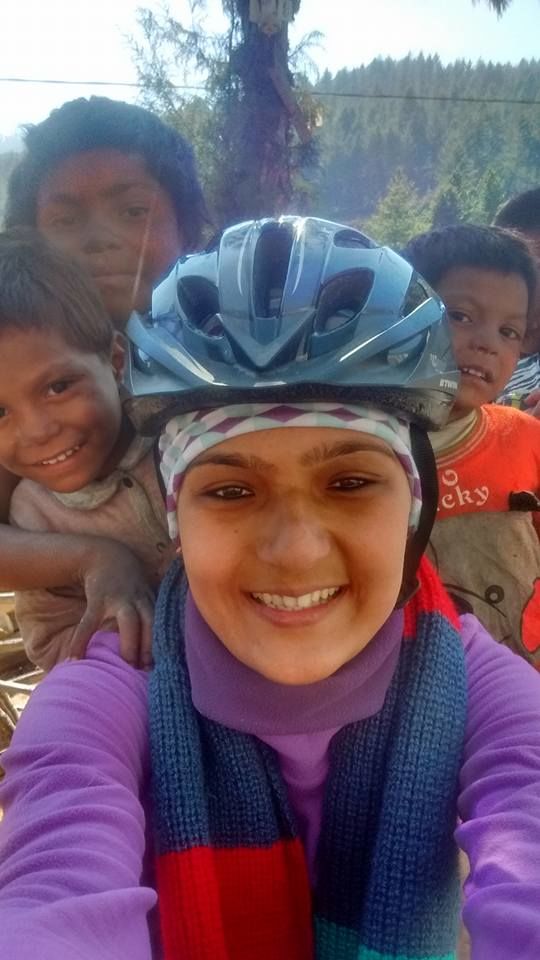 In the end it wasn't about hitting my target and completing 120k..It was the journey...It was meeting those strangers who were god damn warm..Men who helped without making me feel unsafe for even a second.. Children saying I love you beautiful ???? ( flaunting whatever little English they knew) the not so well off border roads kids who were the happiest when I gave them chocolates..stray dogs whom i shared parathas with..And my two wheels who ( yes I personify them) are so good for my ego:*
Yesterday was a fairytale for me❤
#cyclingdiaries #villages #bhutandiaries