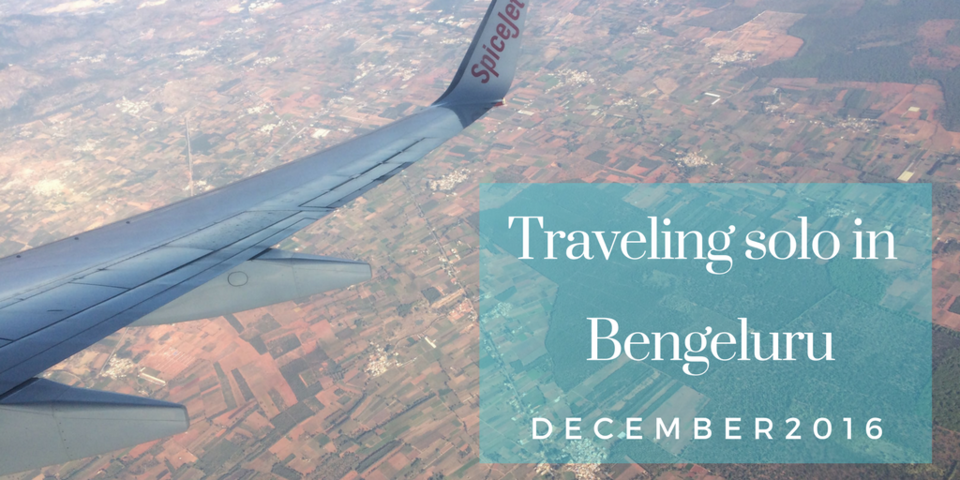 #SwipeRightToTravel
To start with a little about me, I am an introvert yet love to travel and this was going to be my first solo trip.
Though I headed for a work trip to Bangalore but once over with the work my mind was simply not ready to go back home. After few hours of discussion with the family they agreed but the real struggle was to get the flight postponed.
For the present day I booked room and the next morning after half-an hour of discussion with the travel agent he agreed to postpone it without any extra charges but guess what it was confirmed just an hour before I was about to leave for the airport.
Now since the news was confirmed that I now have 2 more days to explore I gave myself a treat and checked out from the hotel to explore the city.
I guess you must be wondering as to why I checked out if there were two more days to go ?
Well, I prefer choosing different hotels throughout my trip..That's the kind of explorer I am.
After done exploring the local city I was to go in the nearby areas and the spots were finalized an hour before I was to leave to the bus stop.
Now, there I was searching for the bus to Lepakshi and this was the time I found another guy searching for a bus to Nandi hills. Now since Nandi Hills was on my list too after Lepakshi I asked him to join me as he was alone and out for a day trip.
And, that's when my solo trip was no more solo.
His name was Shyam, and being of same age it was easier to be friends...
Until now I was struggling with the locals due to the language barrier must no more as he was from the town.
Though I am not much of a photo freak and interested in only capturing and not getting myself clicked he was entirely not the same. Every now and than he needed me to take his photos and multiple times at a single spot.
It's not that I am complaining but I felt that I was not able to capture much of the scenery for myself.
But, the good part of it was that I had some to share stories with at the end of the day.
Due to the bad transport we could not make it to Nandi Hills as we were too late so had to settle in Chikballapur which was 1.5 hrs from the destination.
We were stumbled but glad another spot is added to our exploration and we got to witness the Christmas Celebrations in the church as it was 25th of December.
Hoping to see the sunrise we left early morning from the lodge but to add more thrill to our trip there were no bus going to the Hills as we were told by the locals and we missed the sunrise too..
Now a little disappointed to miss main attractions of the place we still took a bus dropped midway and then hired a two wheeler. On reaching I felt glad to not agree with Shyam on returning back from Chikballapur itself.
Clicked a lot of pictures and quickly left from there as Shyam had got a call from the office so he was quite in a hurry and I did not feel right to ask him to go alone.

Reached back Bangalore and I was at the airport again not solo because I had with me not Shyam but lots of photos to work on.
Waiting at the airport for 5 hours was quite strange but I managed by exploring the shops and playing with my photos..
Soon was the time to bid a good bye...
I came alone but had a new friend for the next time I visit and that's an asset of solo travel..