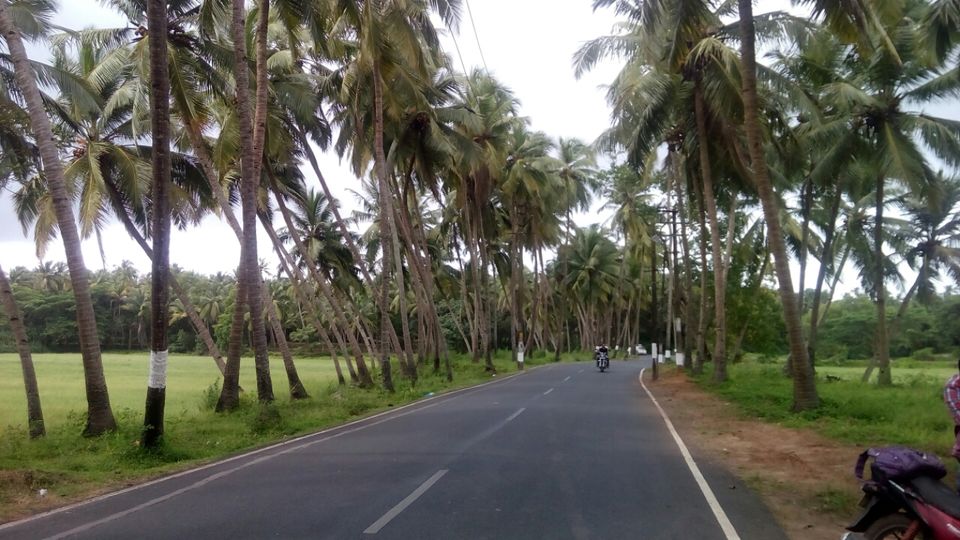 I was feeling like to visit a place never visited before, then A board on Vasco Madgaon Highway showing way to Majorda Beach flashed in my mind.

I took my scooty. It was on low fuel. I turned it to petrol pump, filled it, It reminded me that I should wear a helmet to not attract attention of policemen as I was short of some vehicle papers at that time. Day was sunny n it was pretty Saturday so roads were empty. I was feeling like just as a Queen. Was on high speed, "Speed is an addiction" , whoever said this was right.

From a Highway, there was a little road which was leading to 'Betulbatim Beach, Utorda n Majorda.' I took that way. That was a narrow road going through paddy fields spread up to horizon on both the sides of the road. It was a pretty view n what i was feeling is lucky. Then it was a goan village boasting beautiful Portuguese villas, Then came a railway crossing where I had to stop like others till the train pass, Well while travelling through the train I always used to wonder about crossing roads such way. Train passed and I made my way, it was a classic goan village you might have seen in animated pictures of goa, I couldn't see any direction then, and there was a split road. I saw an aunty with a child coming out of church I asked her way to the beach. She grinned and showed me a way. Her smile was warm n welcoming, I just felt good. Again a twisted turn n on few minutes there was a beach. Ohhh yesss !!! a clean clear crystal water,and a long beach of white shining sand. It was not crowded beach like Calngute or Bagha. But i loved it. I just spent some time there standing and viewing waves and again took a way.

there was an internal road parallel to the Highway n I chose that. On very low speed, enjoying company of my own what I was feeling was relaxed, refreshed, rejuvenated and in addition to that confident, strong, independent and free. I loved village, cool breeze, smell of paddy field, architecture of villas, whisper of railway engine. yes i was mesmerised. Was I in wonderland? Well it was even beautiful than that. Very slow as much as i could, was leading towards Vasco.

And then there was something familiar, The Queeny Hotel on Highway, beautiful journey came to an end there and then a known road. I speeded up, was feeling refilled now n accomplished, just had a juice in market and made my way to home.

Yesss, we can enjoy our own company too that day was witness of that.