My love for travel and nose for new things are like two sides of the same coin. So when I applied for a workshop on gender which was hosted in a place amidst mountains of Himachal, i was hoping for loads of fun to unveil.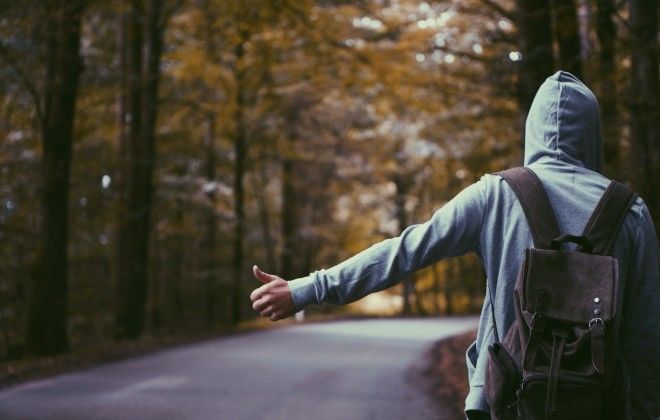 Interestingly, after a long period of time I was traveling all by myself. But just few days before leaving to Palampur, I got a call from one of the participant of the same workshop requesting me to accompany her since she was traveling alone for the first time. With no option left, I booked two bus tickets from New Delhi to Kangra.
All packed up, I boarded metro from Dwarka more to Connaught place, from where I had to catch another metro to Kashmiri gate. It was very crowded at CP, with great difficulty I got inside the metro.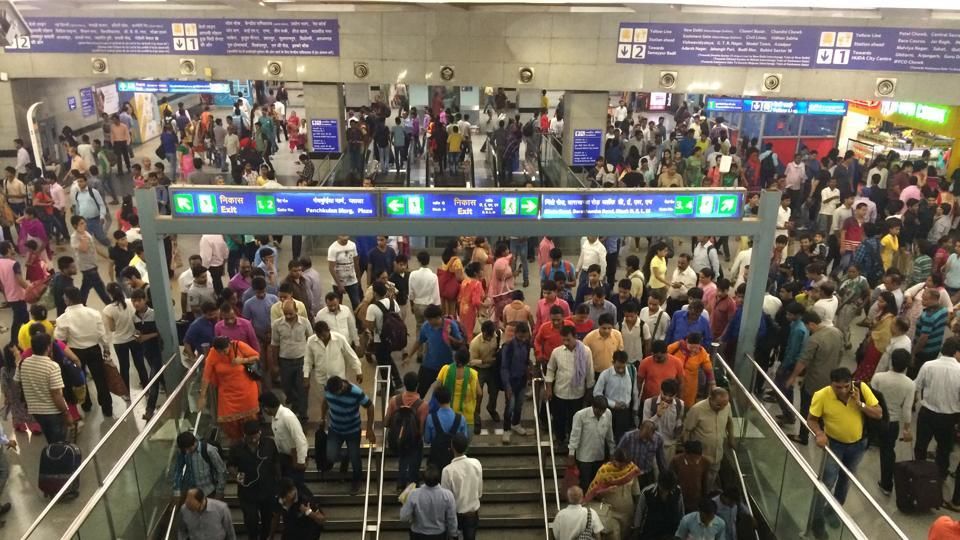 I was feeling weird, and sensing as if something was not right. Quickly I checked my laptop bag, and to my horror, my wallet having 6000 cash and identity cards was missing! Damn, I didn't know what to do? I wanted to shout, cry, figure out who pick pocketed my wallet, but I couldn't do anything. I couldn't go back to home and no one can come from my family since only half an hour was left for the bus. With heavy heart I went to the help desk at Kashmiri gate- interestingly they were clueless and were of little help. I came out of the metro station, while heading towards Kashmiri gate bus stop, I called up my friend to file an online FIR, block my ATM cards. I had 2 options- either I could back to my home or head straight towards the bus, I chose latter.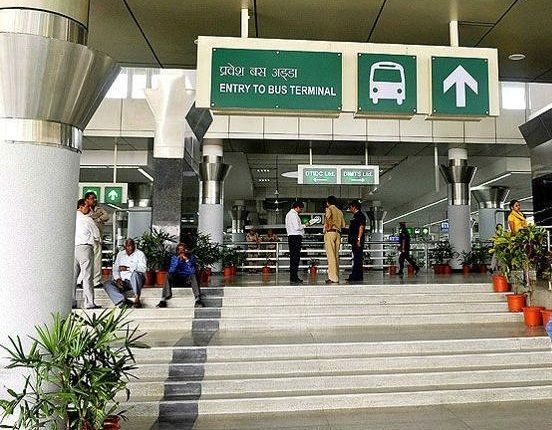 I really had no clue as to what would happen next? Since my workshop stay and food was taken care of, I had thought to leave the rest to destiny. I met my co traveler at the bus stop, her parents had come to see her off :-) Finally our journey began, Volvo was comfortable, Dangal was being played on the television and we had some very interesting conversations.
There was a man sitting over the seat ahead of us, he appeared weird. I had been noticing him, he occasionally was peeping from the space between the seats and sometimes from the corner as well. The bus halted at the first stop which was an amazing Punjabi restaurant, we freshened up and had tea. Again that man was staring at us, his eyes were following where we were going. I was feeling uncomfortable, before I say something, my fellow passenger said, "Do you think he is looking at us? He has been staring and peeping for a long time, I won't be able to sleep if he is there?"

I thought why not speak to the conductor/ticket checker. I shared the same with him, looking worried he said, "right now he has slept, I don't think he will trouble you anymore. May be because you were talking and he was sleepy so he might be acting this way"
I expressed my displeasure over what he said, and understanding that we are really uncomfortable he assured us to take an action if the man stares or ogles at us. For about half an hour everything seemed fine, then he got up and shifted to the front seat, he again started staring and then he came back to his original seat. At the same time, a girl sitting behind us raising her voice said, "Guys, do you feel that this man is ogling at us for a long period of time. Do you think he is drunk? I think we need to do something?"
We went to the man, asked him what he wants? Why is he staring at us? And can he stop doing that in the most polite manner. To our surprise, he seemed out of his senses, he was drunk and he started raising his voice. All these argument heated up and most of the passenger woke up. It was very difficult for me to believe that there could be a drunken man in the Volvo, secondly zero security for women traveling in the bus, everyone was silent when three girls were stalked by a drunken man, what would have happened if there was just one girl?
None of us were weak, or scared of his threatening, we taught me the right lesson and then a man from the crowd finally said to the conductor, "bhaiya don't you have any responsibility towards the women traveling in the bus. How can you allow such people in the bus? Please you need to do something" I didn't really know whether to pat his back or wonder what he meant!
After so much chaos, we finally rested for a while. I woke up at a halt, to my surprise there were only two girls (me and co-participant) and 3-4 men and the entire Volvo was empty. I creped out, for few minutes I was caught in deep fear, and all possible creepy thought maligned my brain. We reached Kangra at about 5 am in the morning. It was dark, the road was empty with few taxi drivers who literally jumped on us! Somehow we figured out a bus that was going towards Palampur. I was relieved that the night is over, we are out of the Volvo bus, and thank god I have a company not just because I didn't had money but also because I couldn't imagine how could I have survived last night if I was alone?
Beginning of my solo travel was full of twists and turns, somewhere deep down I knew that there would be things which would be challenging but I would take them on stride and fight it out!