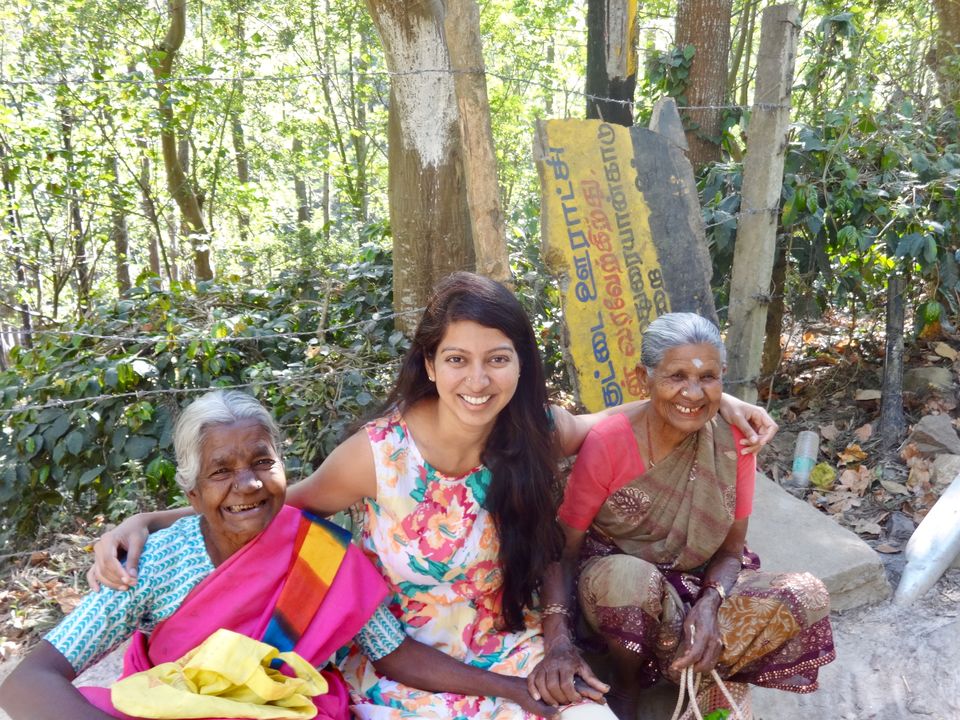 I am a strong believer of this quote - "Walking ten thousand miles of the world is better than reading ten thousand scrolls."
Three years since I traveled solo, I decided to go on a solo trip to a new place where I have never been before. I just needed a break and "Me Time" in the lap of Nature. I randomly selected Yercaud, a hill station in Tamil Nadu, India
In India, it is still not okay in most of the families and the society to allow or see a woman travel alone! In fact, my parents were unhappy with my decision to travel alone, though I have traveled solo before. Their main concern is about my safety, as there is an increase in sexual violence against women all over the world and particularly in a country like India
Despite all the hesitations and nay from the parents, I wanted to listen to my heart and packed my backpack to travel.
On 11th of March, 2019 - I boarded a bus from my place (Kollegal, Karnataka) to Male Mahadeshwara Hills (MM Hills) which is about 72km. There is a temple of Lord Shiva which is a major pilgrim center where many pilgrims visit, mostly from Karnataka, Tamil Nadu and other states of Southern India. I visited the temple for the very first time and had a good darshan.
Being an animal lover, especially a dog person, I have a habit of feeding the homeless animals wherever I find them. I saw a dog in the MM Hills Bus stand and bought a packet of biscuit to feed him. He just disappeared and I just walked a bit to find him under a jackfruit vendor's cart along with few more dogs. Surprisingly, all those 4-5 dogs were fed and raised by the vendor Mr. Subbanna, an interesting person. One of his little dog's name is Vijay Kumar :)
From MM Hills, I boarded a bus to Mettur, then from Mettur to Salem
From Salem to Yercaud, by another bus.
Finally, I reached Yercaud at around 8pm. I had booked a room at The Yercaud Rain Trees Resort online, a couple of days prior to my travel. I had also spoken to the resort manager regarding my travel, the manager Mr. Prabhu along with the resort adventure person Mr. Stanley had come to the bus stand to receive me. I reached the resort, got refreshed and had a good dinner - Phulkas with mix veg curry and dosed off.
On 12th of March, 2019 - That excitement when you wake up to the chirping of birds in a new place. Glad that I had chosen a resort which is in the midst of coffee and pepper plantation.
Resort provides bicycles for cycling around. I took a bicycle and I could not cycle more than half a kilometre though, since it is a hill station, but it was a great experience.
I geared up my day with the tasty and hygienic South Indian breakfast - Idlis and Dosas with Sambhar + Coconut Chutney prepared by the resort's Chef Mr. Kumaran
I had asked Mr. Prabhu to arrange for a two wheeler, so that I could hire it for a couple of days to explore on my own. In general, wherever I travel, I like to explore the unusual and rare places. So in Yercaud, I almost skipped some of the common tourist places like boathouse and gardens. Mr. Stanley, the adventure guide of the resort had suggested me to visit the Tipperary Colonial Bungalow which is a historic one, built by the family of Charles Dickens
So, the very first place I visited in Yercaud is this Bungalow and estate which is a bit ahead of the renowned residential School Montfort
The moment I reached the bungalow, I was welcomed by Ms. Prasanna, who helps to manage their homestay. I was served with a complimentary black coffee prepared from the arabica coffee beans of their own estate. Since I am not a coffee lover, I just had some to taste, I liked the fresh aroma. Later, I was served with a great mint + lemongrass tea by Mrs. Ponnamma, one of their helpers.
Ms. Prasanna took me around the bungalow, it just gave me that absolute vintage feeling. A great place for those who are old school yet modern, like me :)
My mother is a big fan of coffee, so I bought a 250gm pack of arabica coffee powder from Tipperary, which costs rs.250
And they charge an amount of rs.250 for the visit to their bungalow, but it is definitely worth it. Such an antique and stylish place with a great valley view, rich flora and fauna.
Ms. Prasanna was mentioning about the adventures they offer at Tipperary, such as off-roading and trekking. I was interested in off-roading and scheduled for the next day. Later, I started from there towards Shevaroy Temple
Shevaroy Temple is a good one, the lord they worship in this temple is Lord Shevaraya Perumal. It is in a cave and has the positive vibes. Post darshan, you can walk a bit to the viewpoint and it is worth the view.
And there is a woman named Mrs. Mariamma who looks after the parking of vehicles inside the temple premises. She has 4-5 dogs, I fed them some biscuits, spent some quality time with them.
And in Yercaud, in most of the places you find a yam named AATTUKKAL KIZHANGU, known for its medicinal values, especially to relieve joint pain. They suggest to make soup out of it and consume. I did not try or buy it this time.
On the way to the temple, there is a store named AGATHIAR HERBARIUM which sells handmade herbal products prepared using traditional method, I picked a bottle of Rose Gulkand and a herbal face pack powder.
Mr. Rajendran , Managing Director - A knowledgeable person, had a great conversation with him.
https://agathiarherbariumblog.wordpress.com/
Post visiting the temple, I had planned to visit the Botanical Garden and Orchidarium on my way, but after reaching there, I learnt that the entry ticket has to be booked online via a government website, I had no signal in my phone and could not make it. Also it is advised to visit this garden during rainy and winter seasons as there would be more flowering plants.
Later, I visited a veg restaurant named Saravana Bhavan Elite and had a Chola Puri, it was good.
From there, I started to a place called Lady's Seat - which is known for its sunset view. A typical tourist place where you are welcomed by many monkeys, I offered them some bananas as well :)
I really enjoyed watching the sunset - Incredible view!
On my way back, I also enjoyed a great silhouette view of the Yercaud Lake
I was done for the day, while on my way back to the resort - I had got some food from a restaurant named Dakshin which is near the Saravana Bhavan Elite restaurant to have for dinner, but the food was not upto the mark, I would not recommend this place. Some people recommended to have from Malar restaurant which is near Hotel Shevaroy's, I did not try though.
So my day 2 was about this. I had some indigestion issues and mild fever on the same night due to food and travel. I managed to get some sleep.
On 13th of March, 2019 - My health was not okay, but I had planned for an off-roading trip at the Tipperary estate, so that enthusiasm made me wake up and get ready. Chef Kumaran of the resort had made nice chapathis with some aloo curry and chutney, I had some and started to the Tipperary
I was super excited for the adventure. I had asked Ms. Prasanna to accompany me for the off-road drive. Mr. Mani a great adventure driver - Three of us started towards a small village named KAASIKKAL through their amazing coffee plantation.
They also have a tree deck for camping or picnicking, it has a great view.
It was a sunny day, yet I had good company to enjoy my visit to the village. There were very few houses, some were built out of stones and some were of recent kind. The residents of village had some domestic animals like dogs, cats, goats and chickens.
Tipperary guys had arranged for a humble lunch at one of the houses in the village, which is inclusive of the off-roading. A grandma named Mrs. Chinamma was preparing for us. Meanwhile, me and prasanna took a stroll through the village and found some interesting things.
After a long time, I got to taste the wild tamarind in this village. That "Sour-Sweet" taste - Yum :)
After an exciting walk, we returned to Mrs. Chinnamma's house for a love-filled lunch served on a banana leaf.
Rice, locally grown Rajma or beans curry, rasam and papad. Ms. Prasanna and Mr. Mani had bought a homemade sweet. Also some traditonal millet rice and curry from Mr. Mani's home.
Post lunch, we relaxed for a while. Then a sukku coffee which Mr. Mani had bought for me from a petty shop near the Yercaud Lake. I absolutely loved the sukku coffee and I decided to visit and taste in person the next day.
So we started from the village, on our way back. We enjoyed a great view from a rock.
While reaching the Tipperary Estate, I was surprised to meet the owner Mr. Sathyendran, an amazing and friendly person with whom I had a great conversation. And finally, we learnt that my father and him have a great common friend. Such a quality evening with a cup of tea.
At around 5pm, I started from the Tipperary, I had planned a long solo ride on the yamaha ray through the 32km loop road - The best of my visit to Yercaud is this. Never miss taking a ride or a drive through this road.
You will enjoy the view of the coffee and pepper plantations throughout this stretch. It takes an hour or hour and a half to cover the loop road. I had a great evening.
And I reached the Yercaud town around 6:30pm
Shopped some locally grown rajma beans and rarely available bamboo rice.
On my way back, got some idlis parceled from the saravana bhavan and reached resort.
I had dinner and dosed off with a plan to wake up early so that i could enjoy watching the sunrise at the Manjakuttai viewpoint and then start from Yercaud to my place.
On 14th of March, 2019 - Unfortunately, I had fallen sick due to food poisoning. I suffered severe diarrhea and vomiting. So I missed the sunrise and also had to extend my stay for a day just to take rest.
The guys in the resort were very much caring and they made me feel like home away from home. Mr. Prabhu - The manager of the resort and the entire team of him. Chef Kumaran and Assistant Mr. Bhupalan - I just cannot thank them enough for their homely hospitality.
Once I felt a bit better, I needed some meds, so I went to the town. Also, picked some locally grown black pepper from the Cauvery Peak's store. It belongs to the MSP Plantations, one of the largest coffee, pepper and other spices growers in Yercaud
Before starting to the resort, I remembered the sukku coffee which Mr. Mani had bought for me the previous day. I went to the "Madhu Sukku Coffee" shop (Landmark - Near Yercaud Lake Boathouse and Eggetarian restaurant). Run by Maadhu Paati and her daughter Mrs. Malar.
I have become a big fan of that authentic and healthy beverage now.
Malar Amma told me that this tasty and healthy beverage is made with palm jaggery, dried ginger, black pepper and coriander seeds. She was so kind to show the ingredients as well.
After having two glasses of sukku coffee (rs.10 per glass). They also make vadas it seems, Malar amma was preparing to make them, since I was sick, I did not go for it. I started back to the resort. Reached and had some idlis made by Chef Kumaran , then took meds and rested for the whole day.
And in the night, for dinner. I had asked for rice porridge and Kumaran made a good one.
Day 4, just went with sukku coffee, idlis, sleep and porridge :)
On 15th of March, 2019 - Again, I had missed watching the sunrise. Got up, brushed and went for a walk in the nearby coffee plantation. And met a couple of lovely grannies who were all smiles when I asked for a picture with them :)
Then I walked back to the resort. Got ready and had two dosas with sambhar and chutney. Settled the pending bills and checked out. One of the resort's staff dropped me at the bus stand and I boarded a bus to Salem
One of the interesting and best part of my travel to Yercaud is, on the end of the day 2, I had uploaded some of the pictures of the trip on Facebook, where one of my undergrad friends Mrs. Ramya took to message and invite me to her place saying she stays in a place called Kondappanaickenpatti, enroute to the salem city
So I made sure I get down at her stop and spend some quality time with her and then start to my place.
Had an amazing time with her. Met her after 8 years :)
Her husband and kid Akhil were lovely too. She had prepared a great meal for me, stored and served in earthen vessels.
My trip was the best and memorable one, despite of being sick.
From my friend's place, I took a share auto ride to reach the Salem new bus stand. From there I boarded a Salem-Mysore bus (via Kollegal).
Reached home around 11:30 pm, got refreshed and dosed off.
I hope I have inspired you a bit to travel and explore.
I am already missing Yercaud :)
*SCROLL DOWN TO VIEW THE PICTURES*