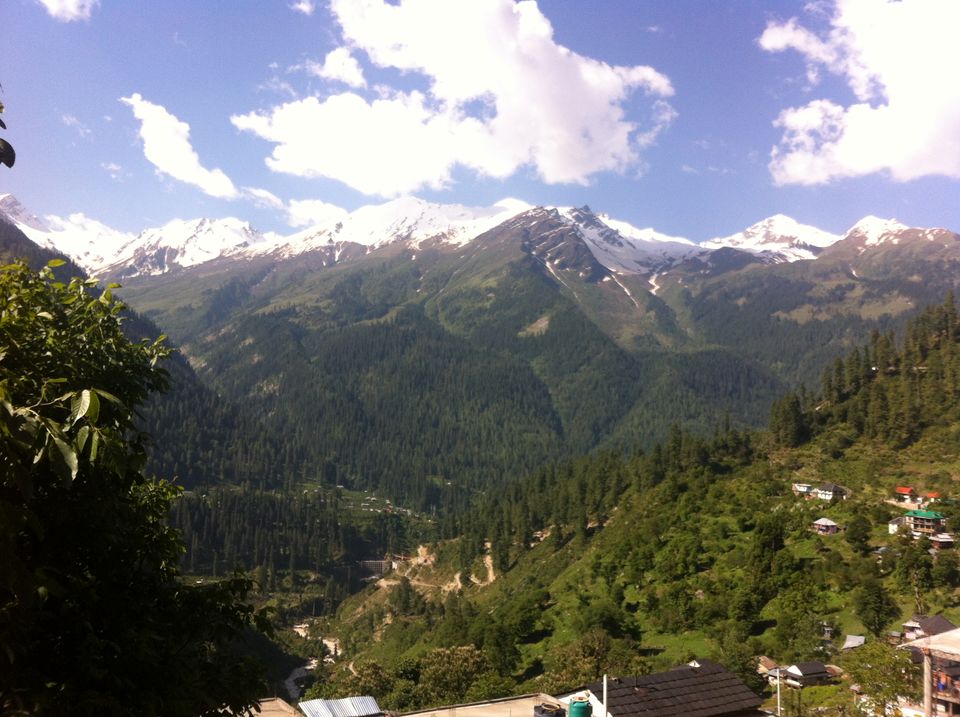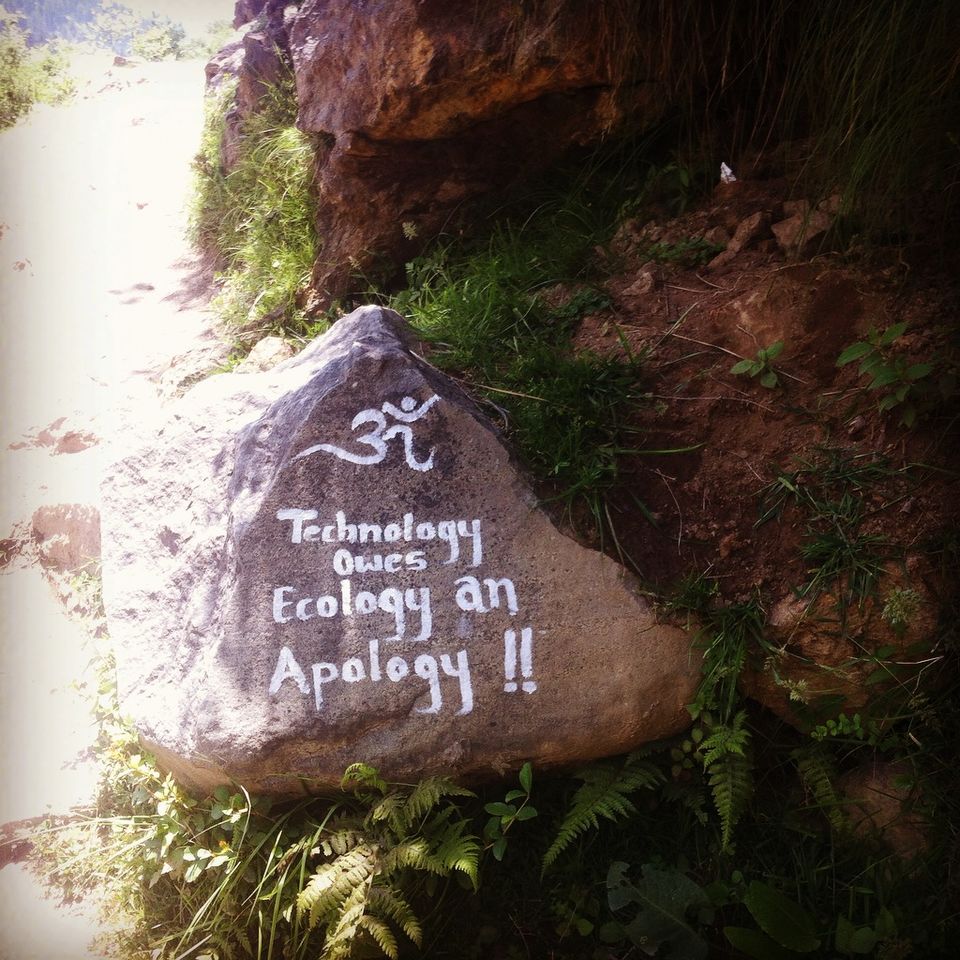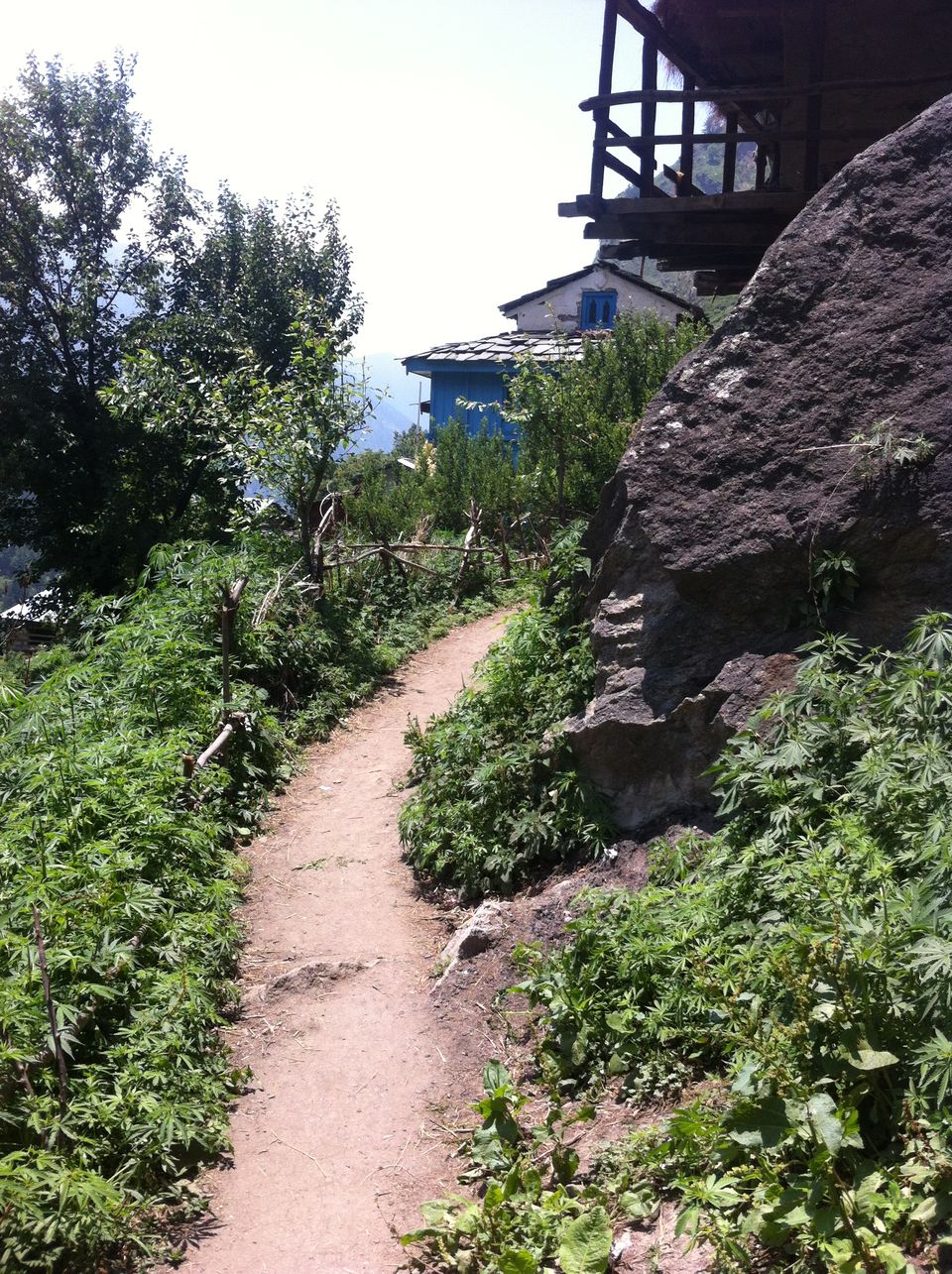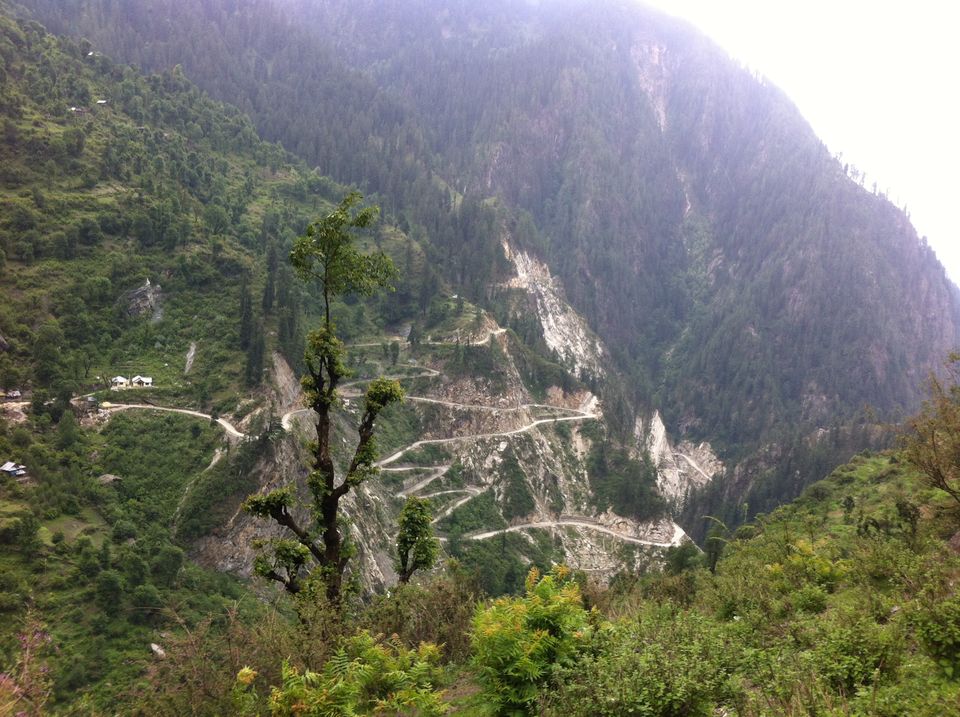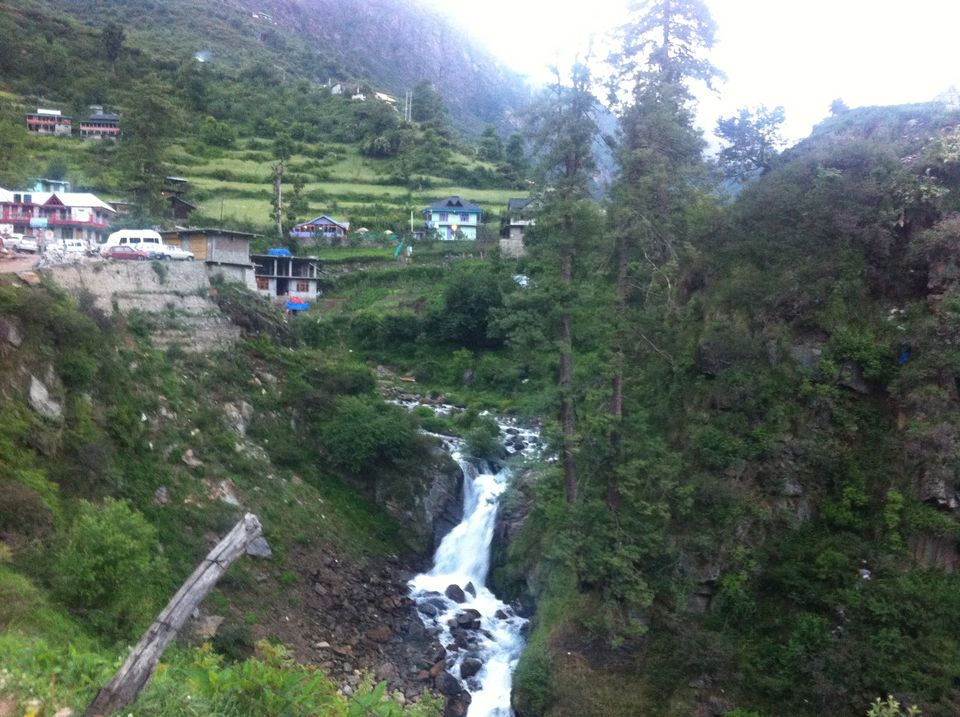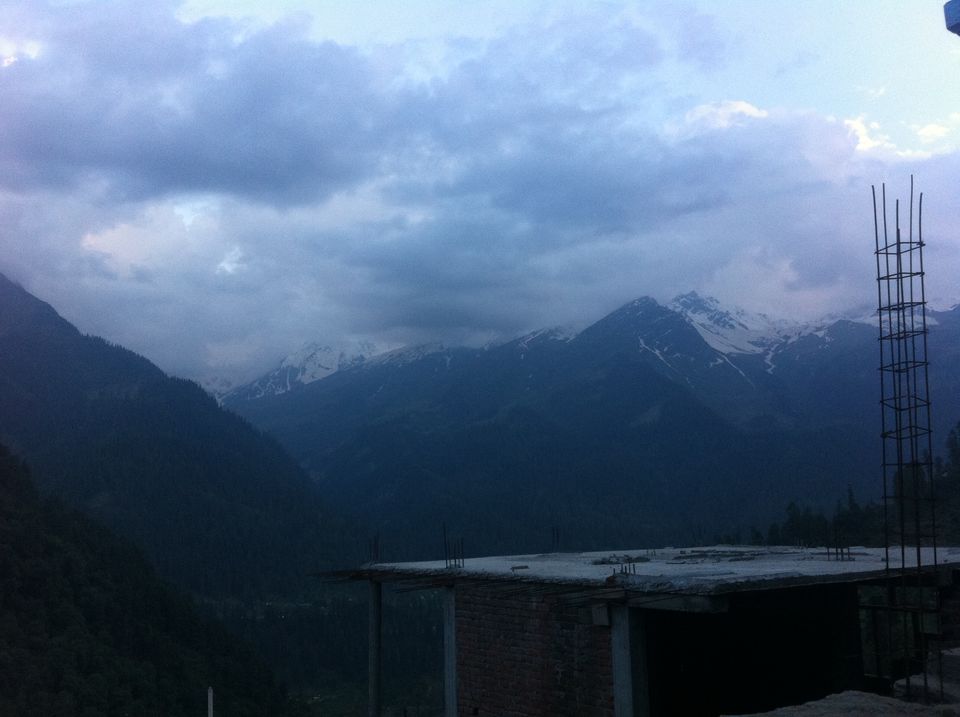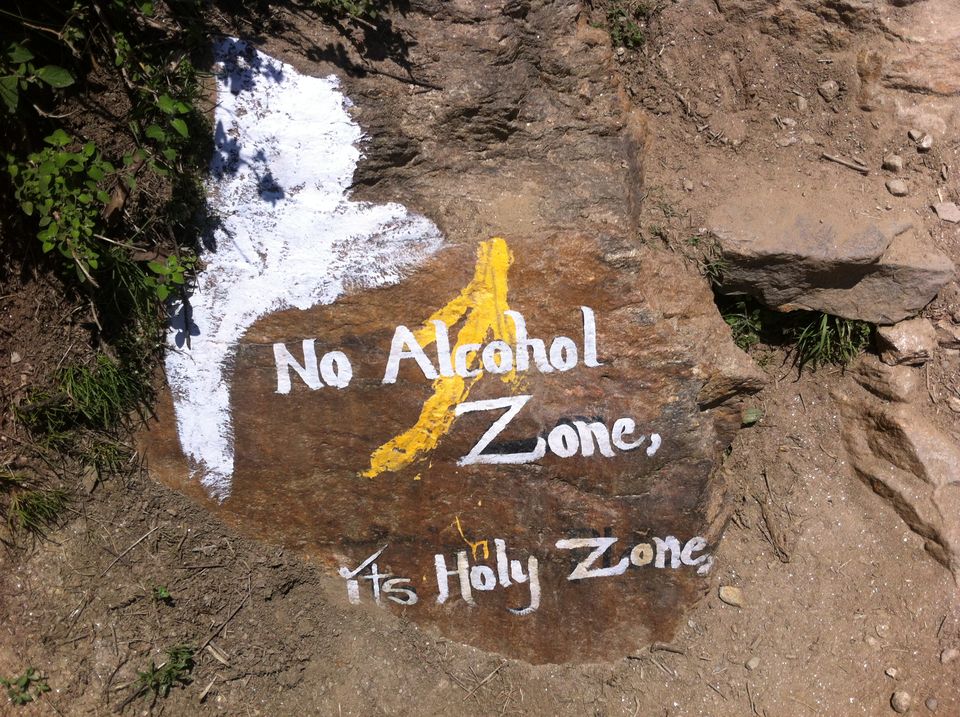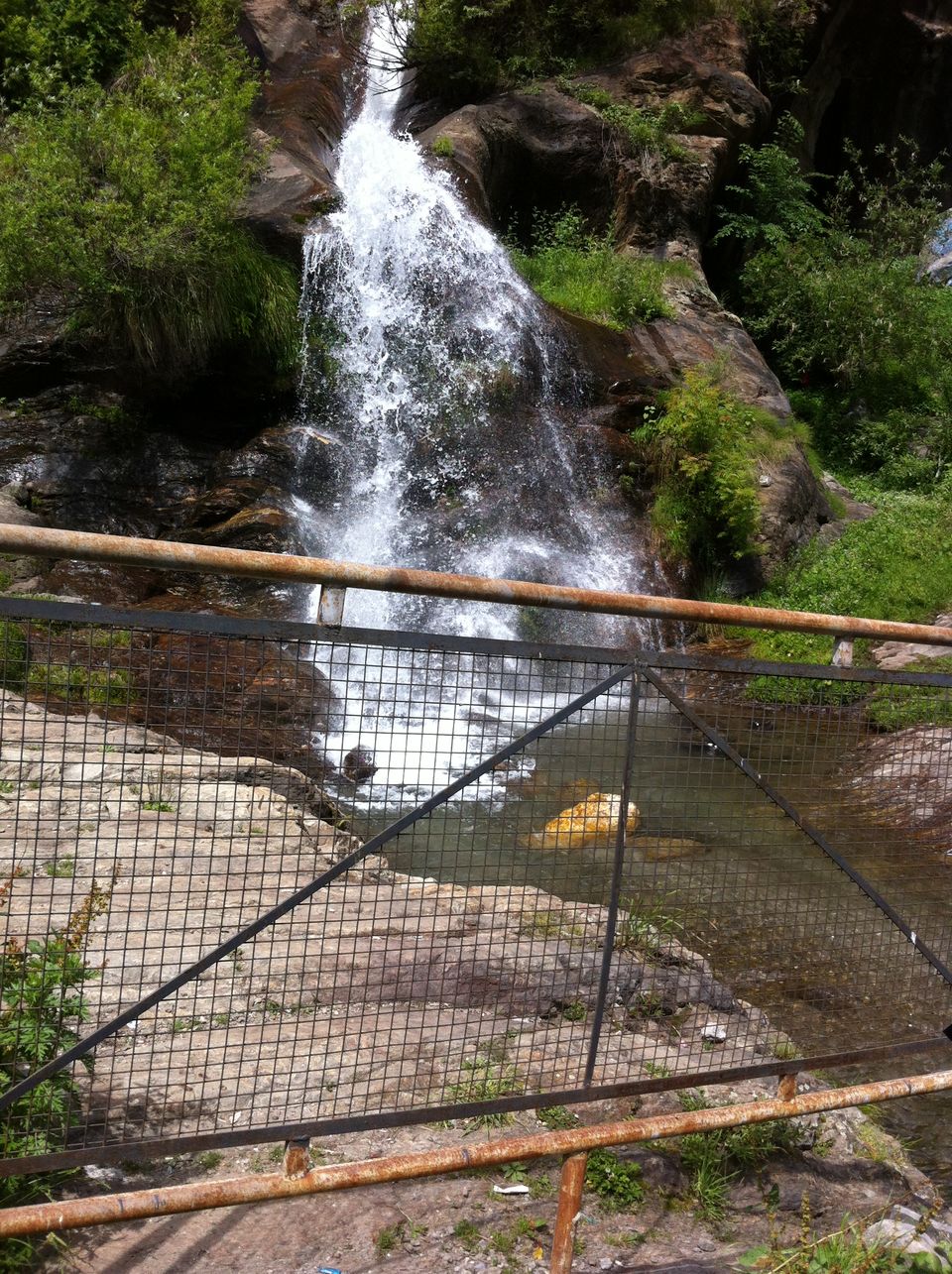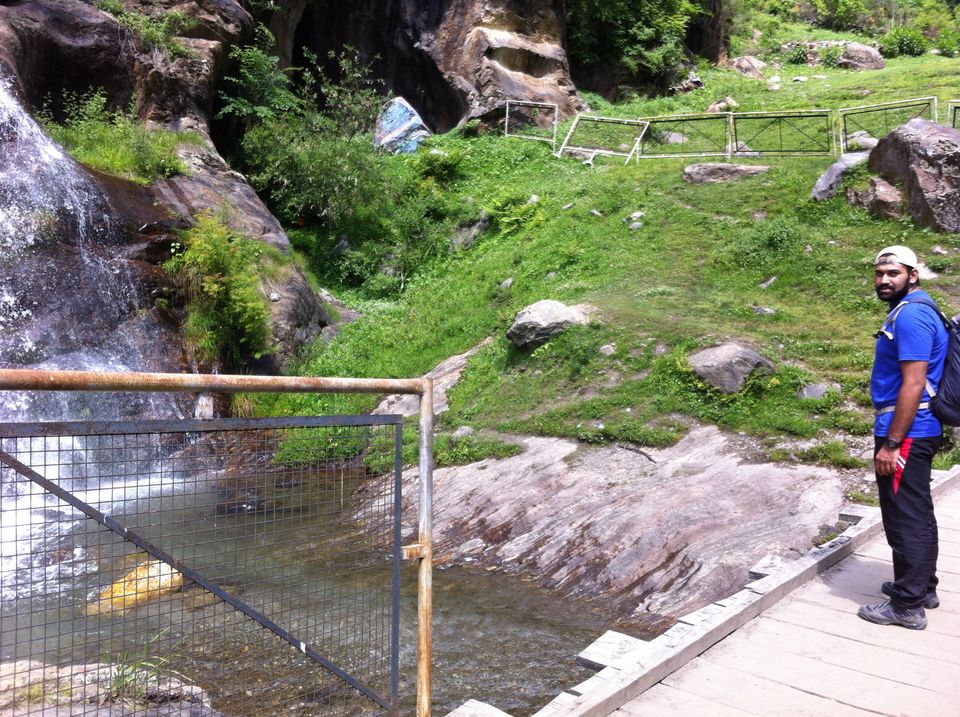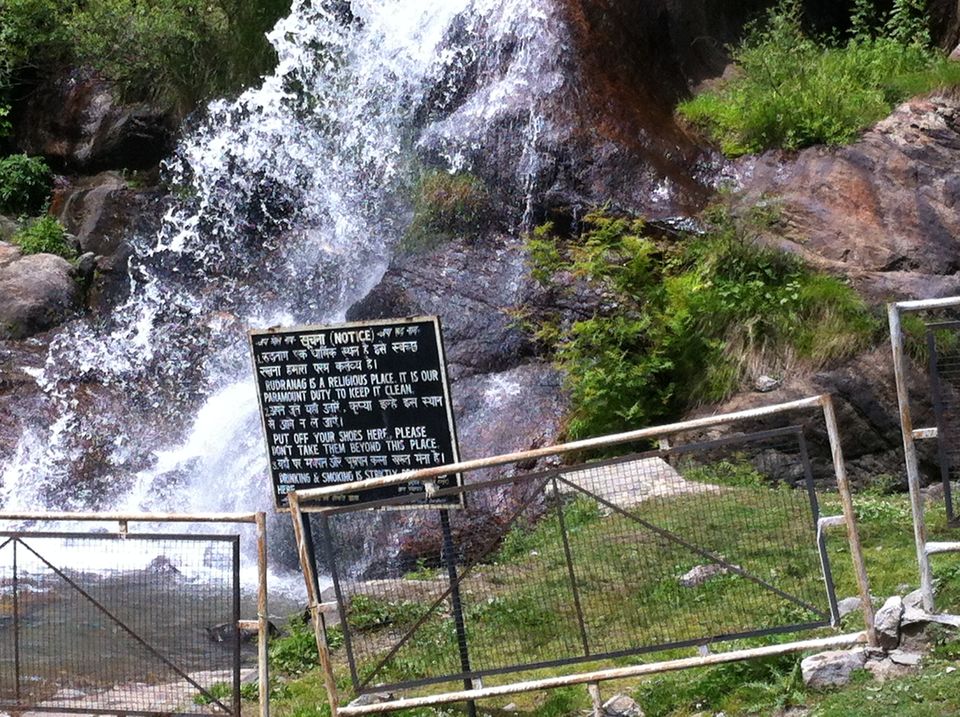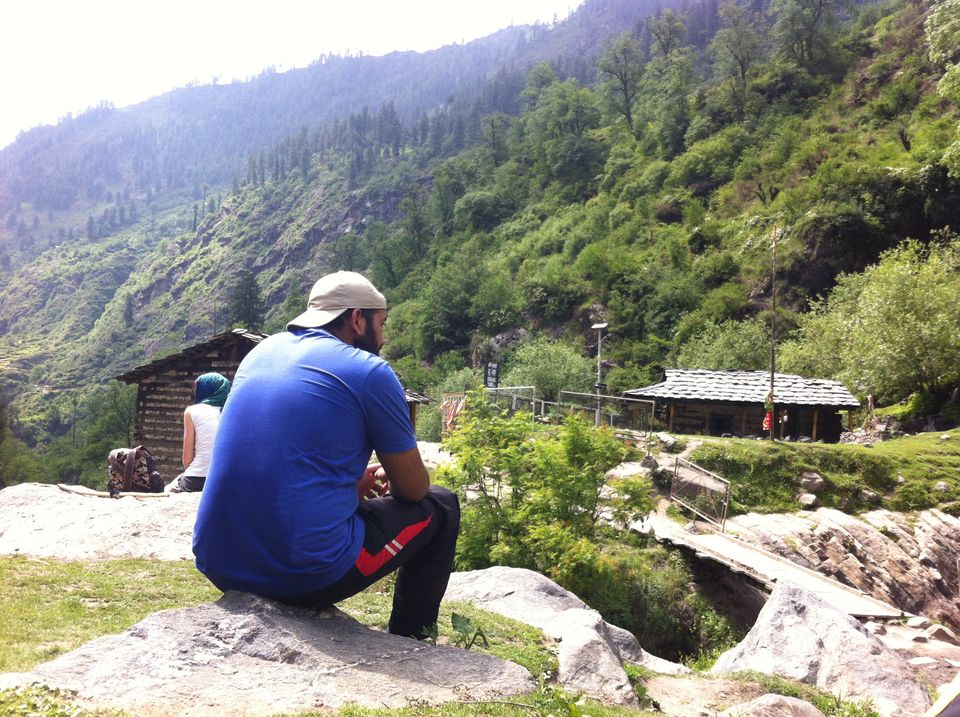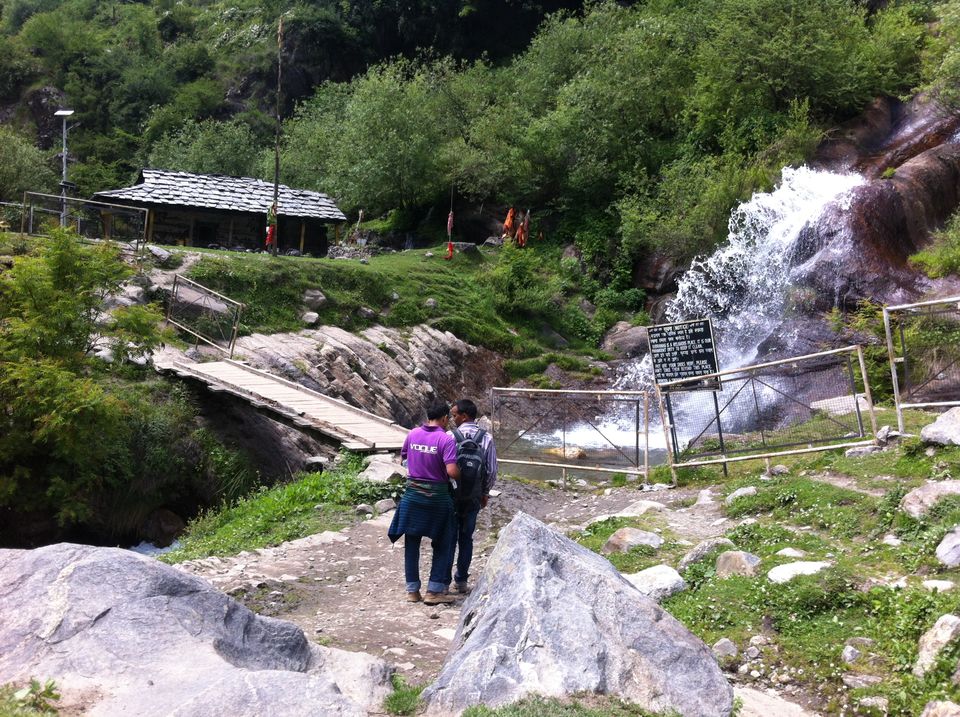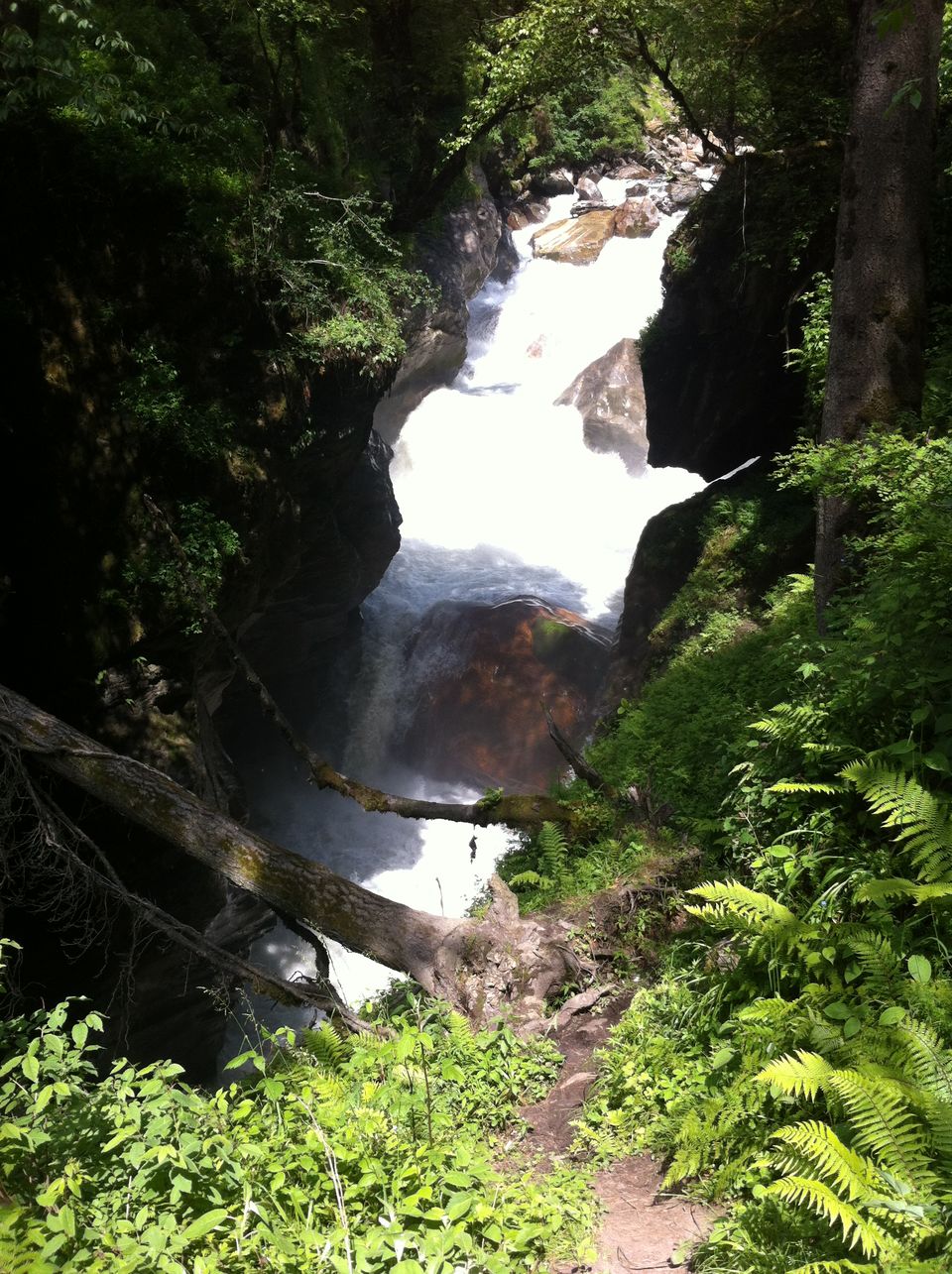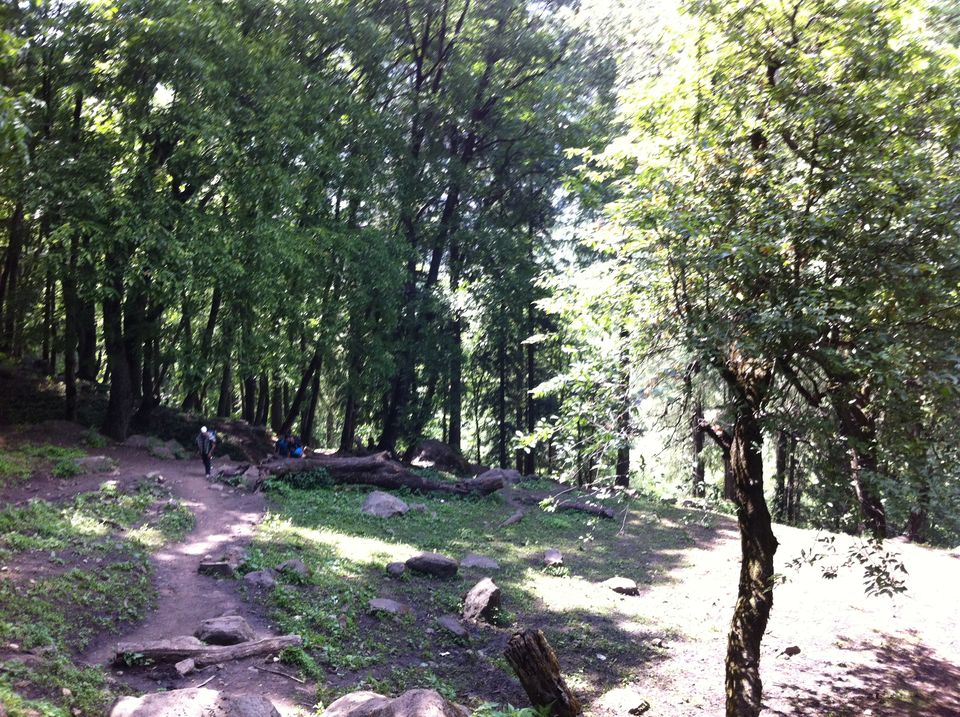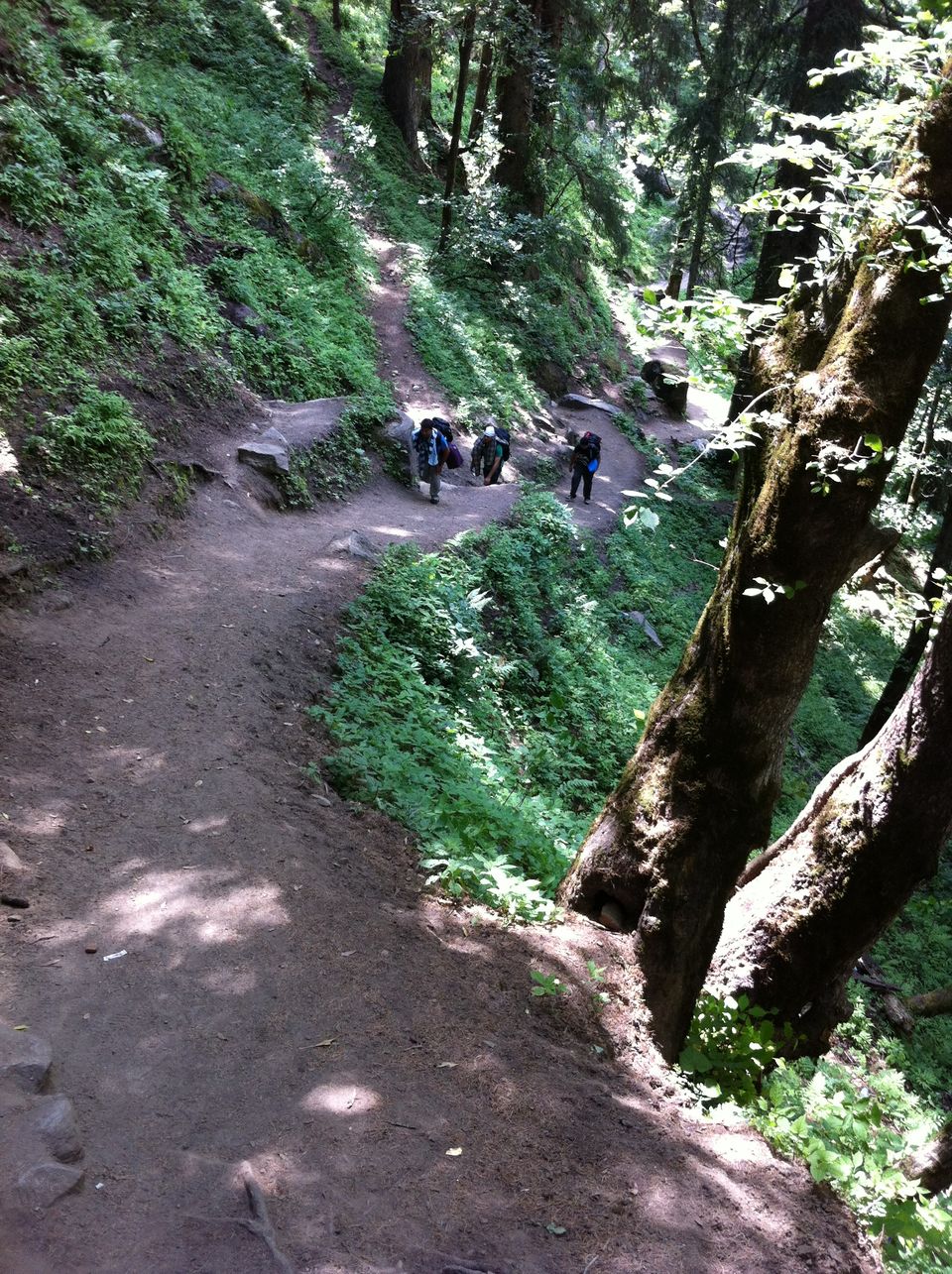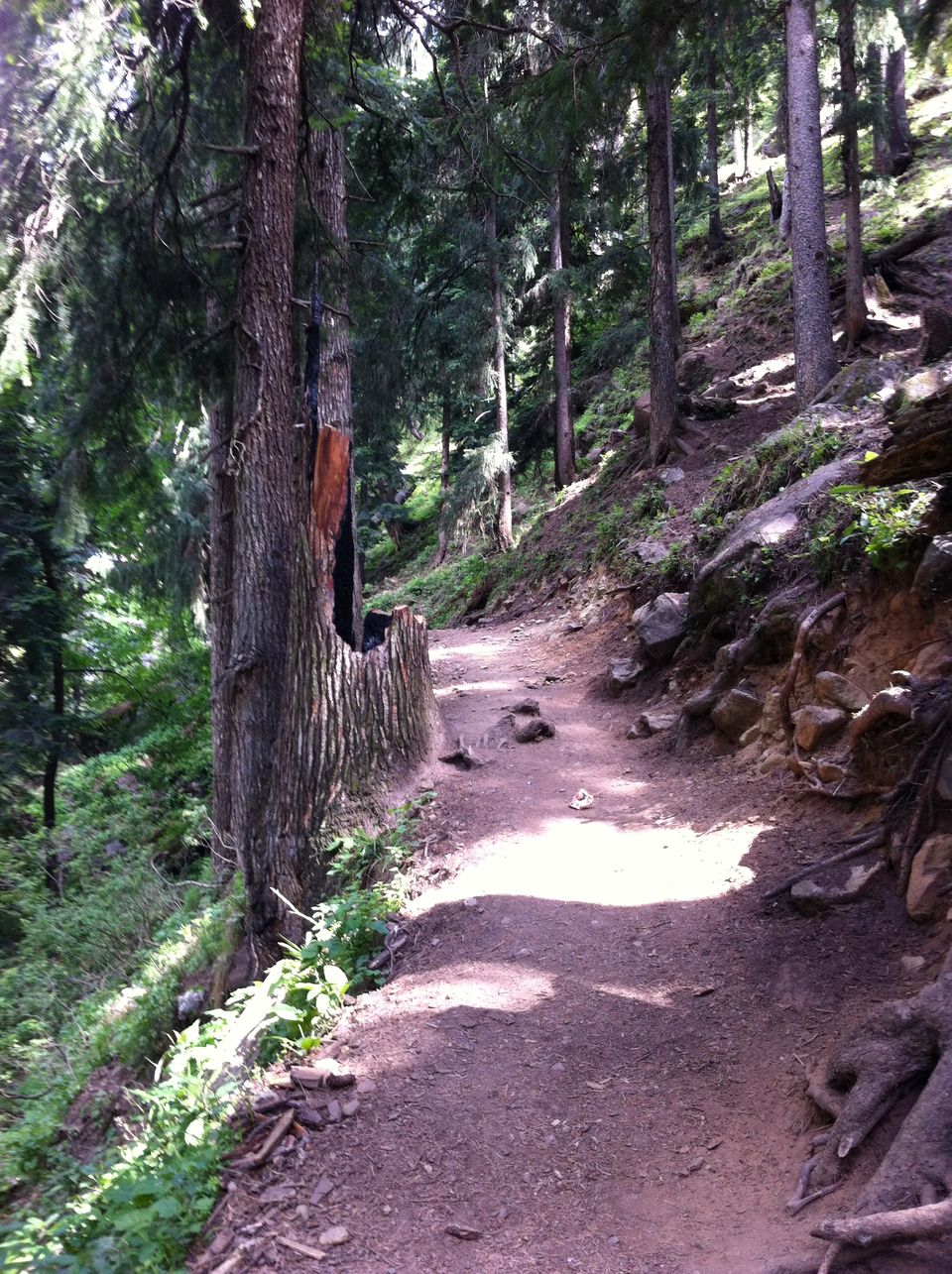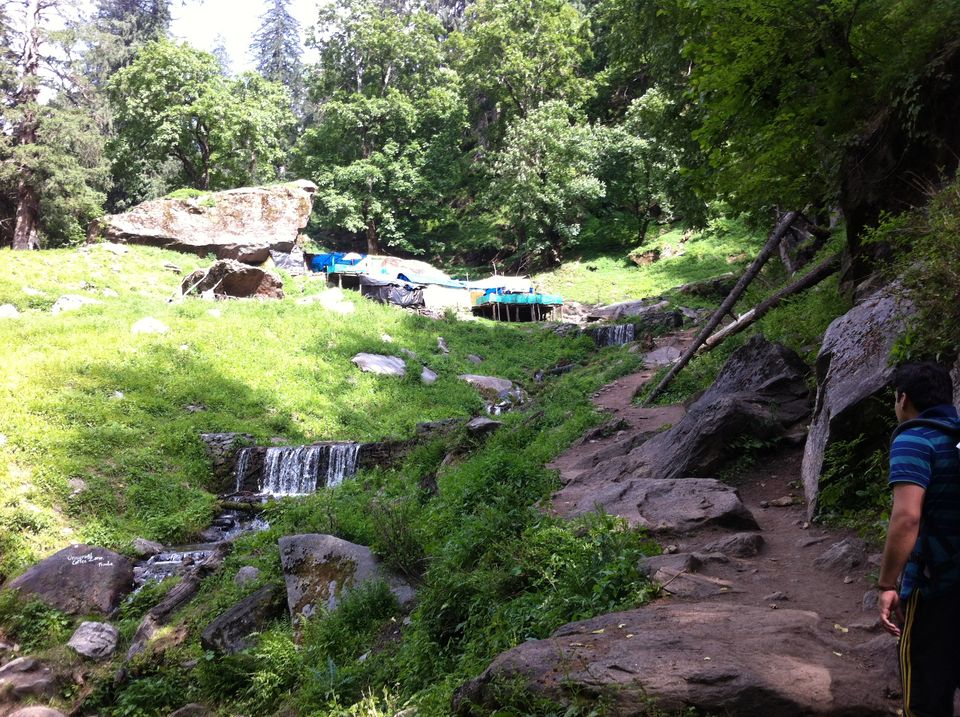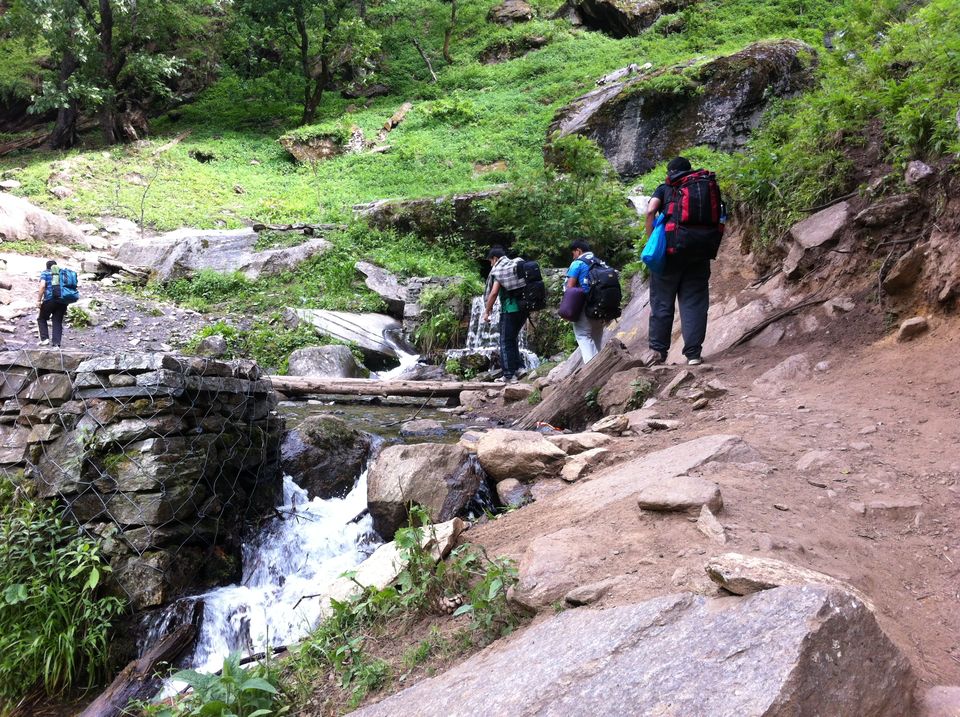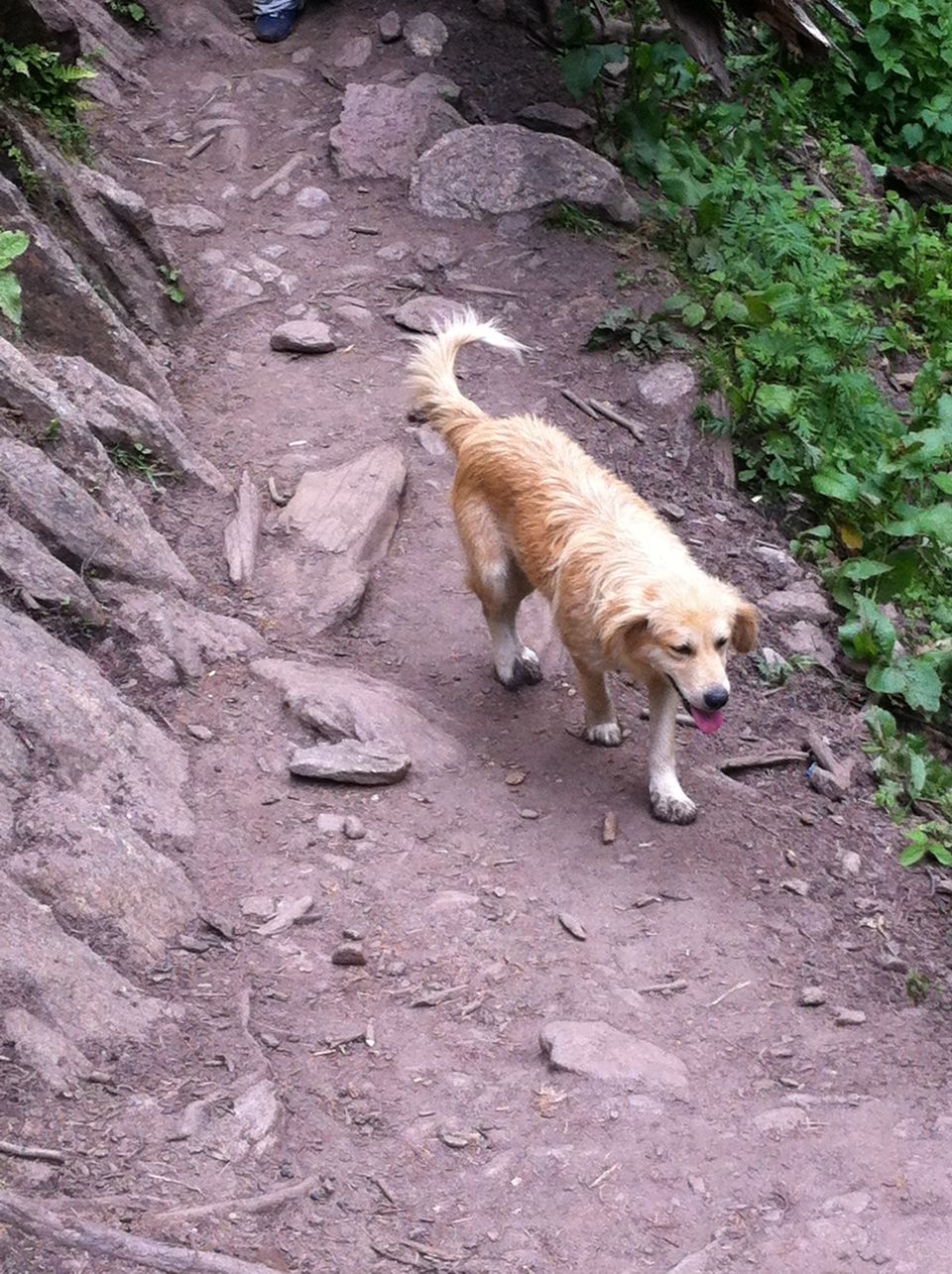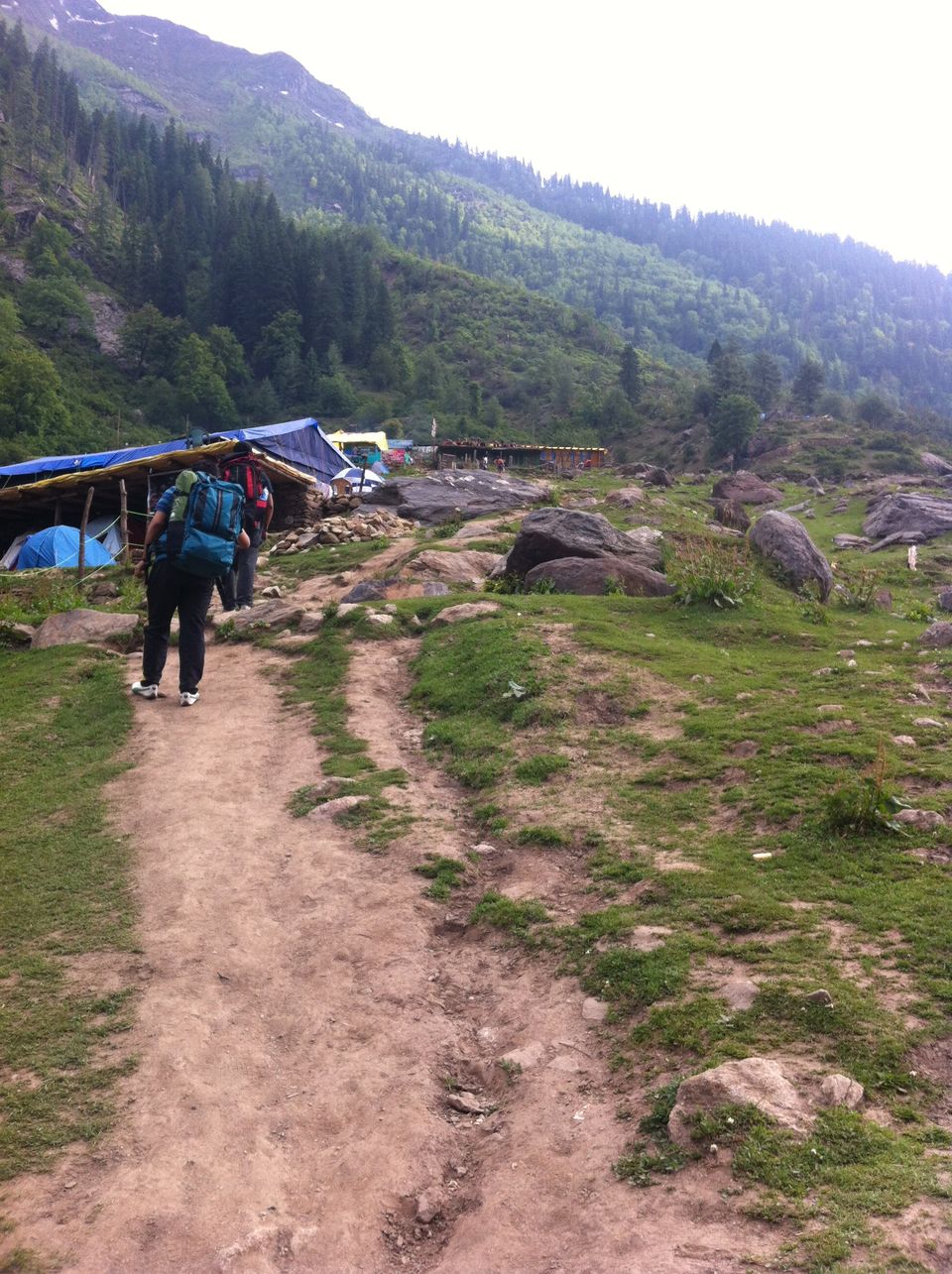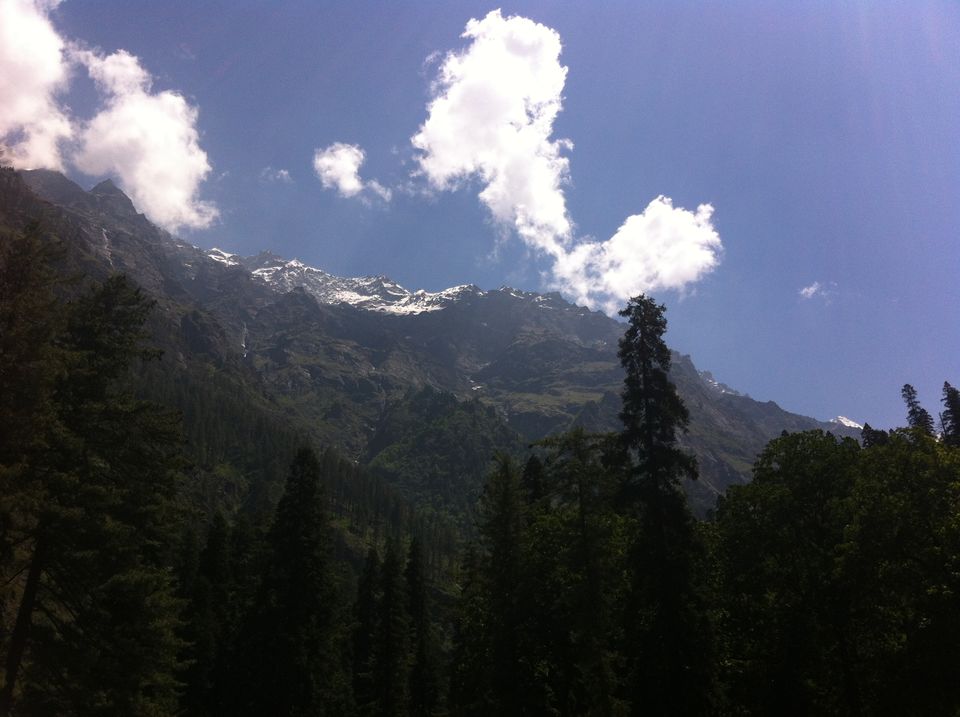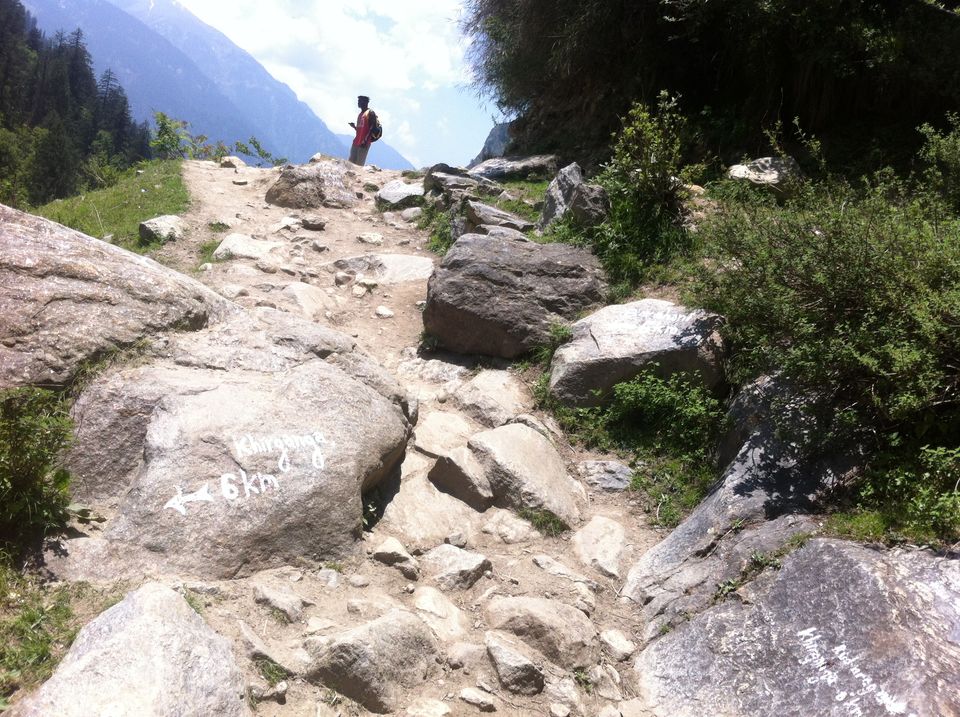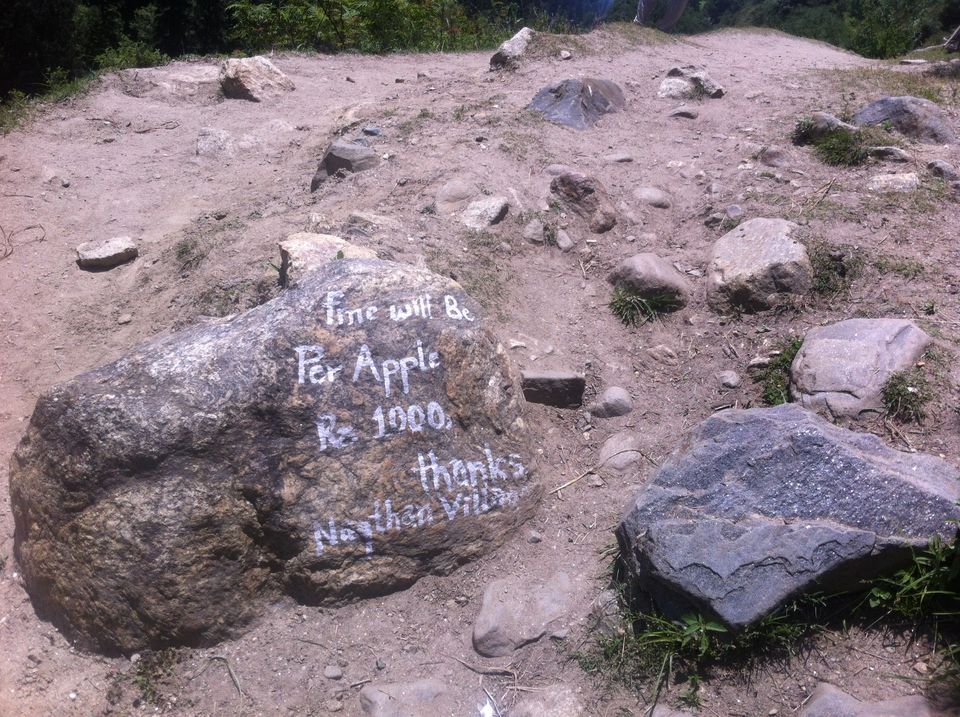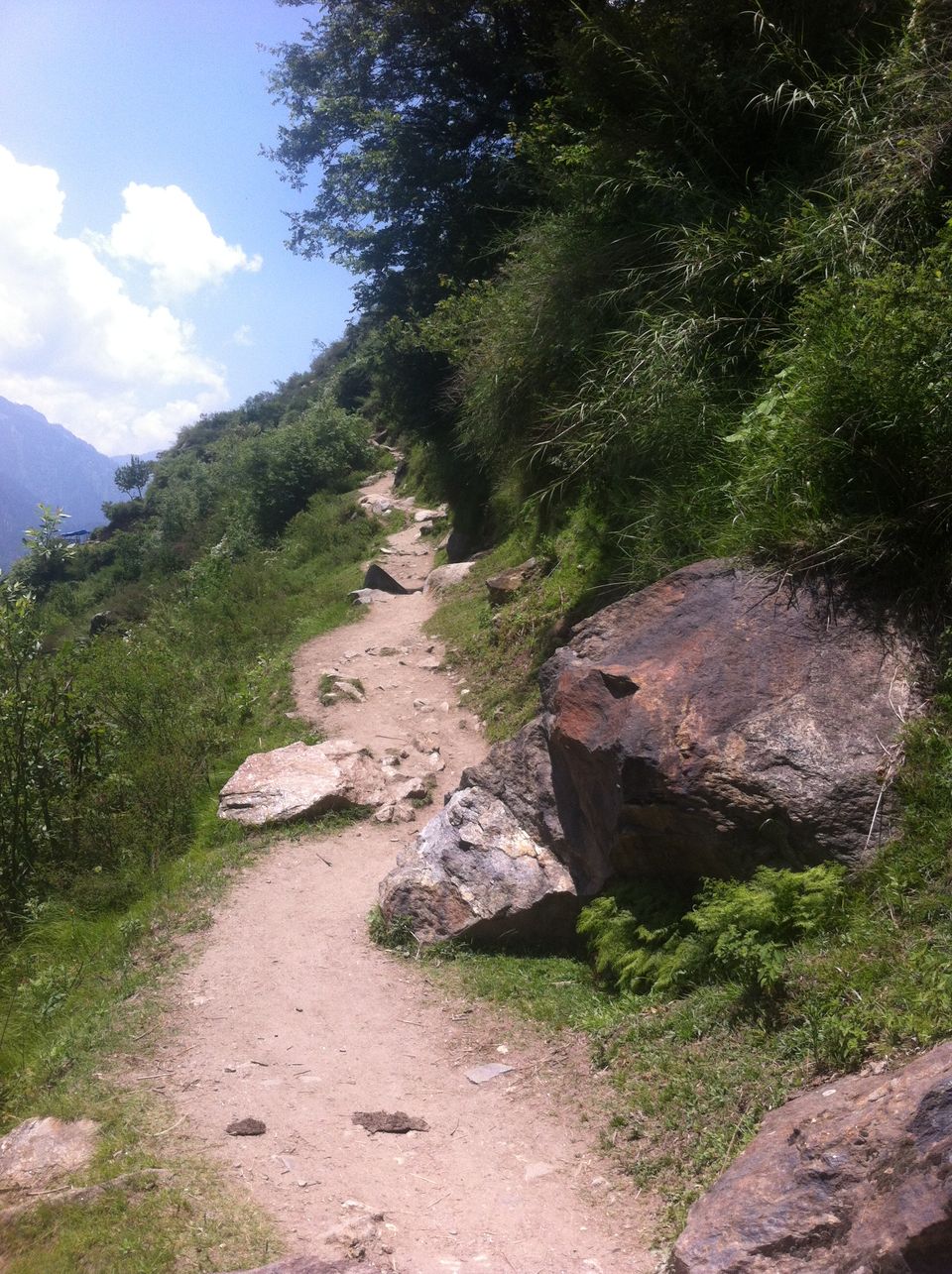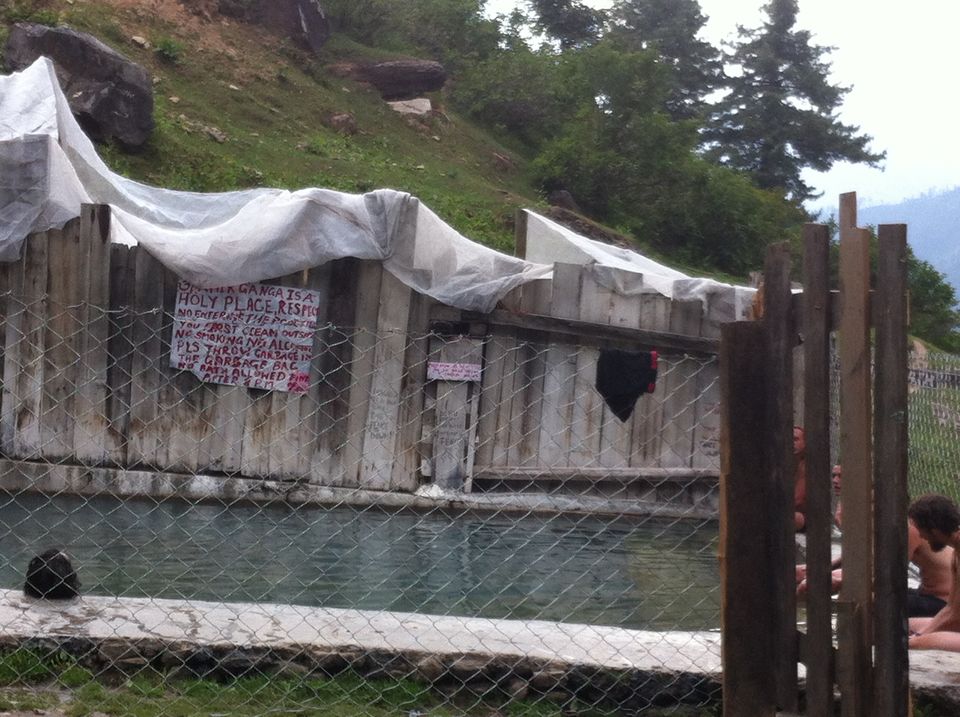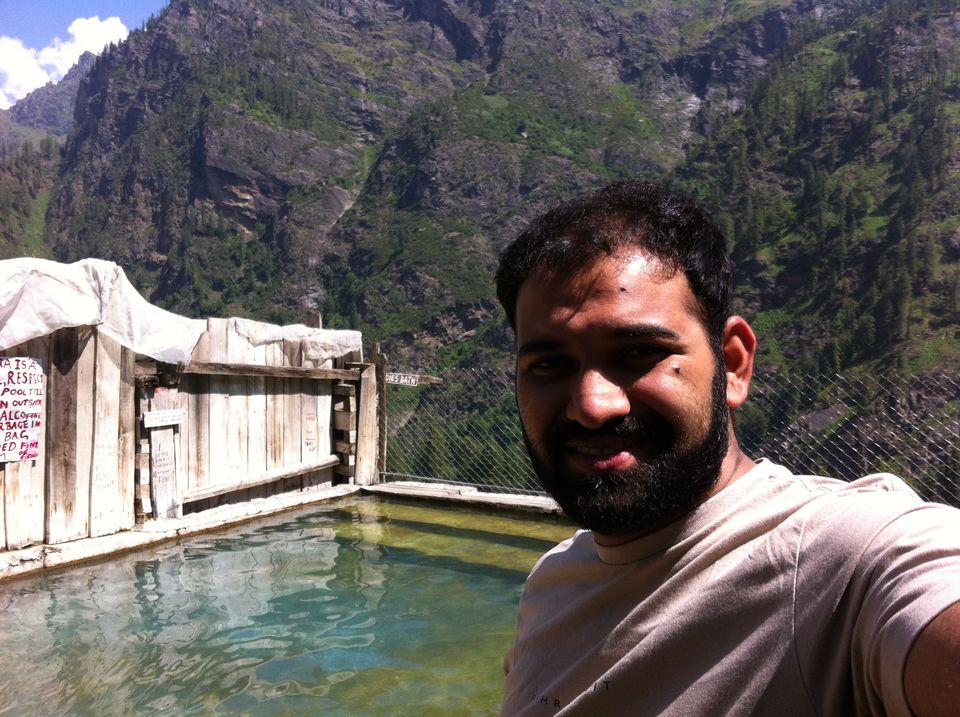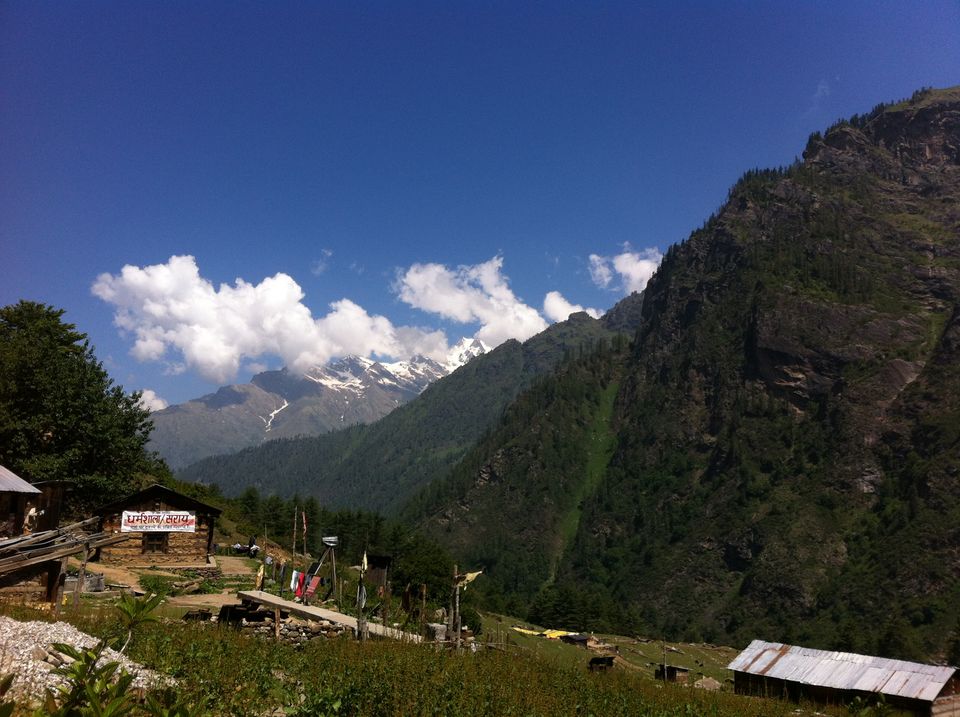 A solo trip is a one which a traveller should do once in his life time as it teaches you the Patience, wiseness, decssion making & adapatability. Before i was planing my trip i was bit cautious, as it is gona be solo trip and it was my first solotrip. Although I was bit familiar with the place so was not at all nervous just being anxious at that point of time.
Rest the things that i came across would give u a better overview.

Day 1:- 10th June 15
I had already booked up tickets of a volvo which is schdeuled at 6 in the evening. I boarded the bus from Majnu ka Tila near ISBT New Delhi as all the buses heading towards Kullu & Manali mainly startup from their.After an overnight journey i reached to Bhuntar at 7 in the morning on 11th June 2015 as it is the nearest stop for heading towards parvati valley. From here after every 30min a local Himachal Roadways bus leaves for Manikaran. I took another bus from Bhuntar and got down at Jari a small village on the way to manikaran the bus ticket would cost you Rs 30. Here i came across with a group of boys from Jhansi UP and some how we have a common friend from Jhansi after disscusing things about the trip we had our breakfast at Jari. Then they were heading towards Kasol and I was heading towards Malana which is 15-20 Km away from Jari. After sharing a cab with a person who is also heading towards Malana we paid 800 bucks to reach there and on the way to Malana i got to know that he is a free lancer photographer and working on the project of Malana from past 6-7 years on it. He made me meet all the local people of Malana and i feels as if i came to my own native village. The people over there are very much welcoming but they dont touch the oustiders. After trekking for about 4KM from the Trek point Narang we finally reached Malana. I went to Cafe Muzik and took a room over there it costs me Rs 150 for the stay and food is different altogether. Here i met 2 guys from Mumbai who were garphical designers and chill out with them for a couple of days. Here in Malana one advice for the fellow travellers is that they should keep their pockets full of money as here the food costs you much much more tha your stay and their is no accesibility of ATM or anyother source. 


Day 3:- Trek down from MALANA 

I with a couple of canandian people started trekking down towrads Narang and we all were heading towards Kasol. After reaching with that bumpy ride from MALANA we reach Kasol and all of went staright away went to the ATM, we were around 5 people and one was the researcher among us from Chennai who is researching on the language of the village Malana i.e. 'Kanashi'. He gave all of a lunch over there as his research is almost complete. So after chilling around with these people around 4 in the evening i was sitting idle at German Bakery at Kasol and suddenly i met a guy who is searching for someone to tavel to tosh with him as he was a solo traveller and Kasol is place where travellers meet and turn up into buddies.
So after having a chit-chat with him we started heading towards TOSH, we took a local bus that cost us Rs50 per person and with a 2 hours of bumpy ride that roatated the foundtaion of our ass's we reach the candy valley Tosh.
we directly went to Pink flyod cafe and got our ass's laid down over there as we took a wrong decission to trek from Barsheni to Tosh. Barsheni is the last village where a bus can drop you off and tosh is almost 4km away from Barsheni. But one take a sharing cab for that 4KM it would cost you around Rs50-70.

Day 4-5 :-Chilling and Relaxing
Chilling at different cafes at Tosh and experiencing different Flavours of Cannabis over there. Met N number of people from differnt nations some from Spain, Italy, Austria, Rio and mostly Isaraelie's. 
Day 6:- Heading towards kheerganga
On this very morning i got up and left from Tosh at 0900 hours and reach to Barsheni at about 10:30-11. After reaching Barsheni i was in a dicey situation that wheather to head towards kheerganga or go back to kasol as after trekking so much in past 5 days my feets are full with boils and dont knw wheather i would complete the kheerganga trekk alone or not as its a 14Km trekk.
I sit under tree smoked up a couple of J, then took up a decission that if i would get a company then only i will be heading towrads Kheerganga after waiting for another hour i saw 4 guys coming...just praying to god that they should be heading towrads Kheerganga and YES they were..!!!
All of us it for a while i introduced myself and one of the guy in them have the same name as do I.
We smoked up a couple of J and started our trekk towrads kheerganga.

Intially the trekk of first 4Km is completely steep and sometimes a point came where to pull urself up is a task of Hulk.. but still enthusiasm should be there as it would u help you out while trekking. After trekking for about 2 hours we reach a Village Natkan thats the midways sort of place have two there cafes where one can relax and eat good food. After trekking for another 20min you reach to Rudranag, after Rudranag the trekk is completely steep all the way so one should maintain and conserve energy as the rest of 10KM will make pull down nerves once.
It took us around 5 hours in all to reach kheerganga from Barsheni. In between u vl see N number of waterfalls and need to cross someof them....Pls do take off ur shoes and dont even try to cross the water with shoes as if ur feet slips the shoe is gona wet in a minor of second and u gona laid down urself in a trouble. So it is advisbale that its better to feel cold for a couple of mintues rather then surviving without a shoe for a couple of days.

After reaching Kheerganga we all laid down ourself in the HOT WATER SPRING and reamin there for about 3 hours. The hot water spring is a natural hot water and it a remedy for some skin problems as people said. But after trekking for about 5 hours the Hot water spring bath is a bliss and all the pain and tiredness will fly away in a while.


Day 7-8:- Chilling & Relaxing at Kheerganga

Chilling at different cafes like Lotus and Shiva Shanti and reamining in the Hot water Spring for hours and hours with a pananormic view of mountains in front.
And the all the time big fat J.
Advise for those who are going to kheerganga for the first time there would be no network at all in the cell phones....So all those guys who a scared of their parents and relatives should inform them earlier only. Sometimes the BSNL network do come but not very sure about it.


Day 9:- Trekk Down from kheerganga to Barsheni and heading towards Delhi via Bhuntar.


Important Instructions
1. Please carry a very small backpack dont take big rucksacks or bagpacks.
2. Always do take good amount of cash as no accessibility of ATM except for Kasol or Bhuntar.
3. Wear good shoes as those will be the actual partners for the whole of your Trip.
4. Chill alot as it is parvati valley...BOOM BOOM BOOM

FULL POWER
24HOUR
NO TOILET NO SHOWER