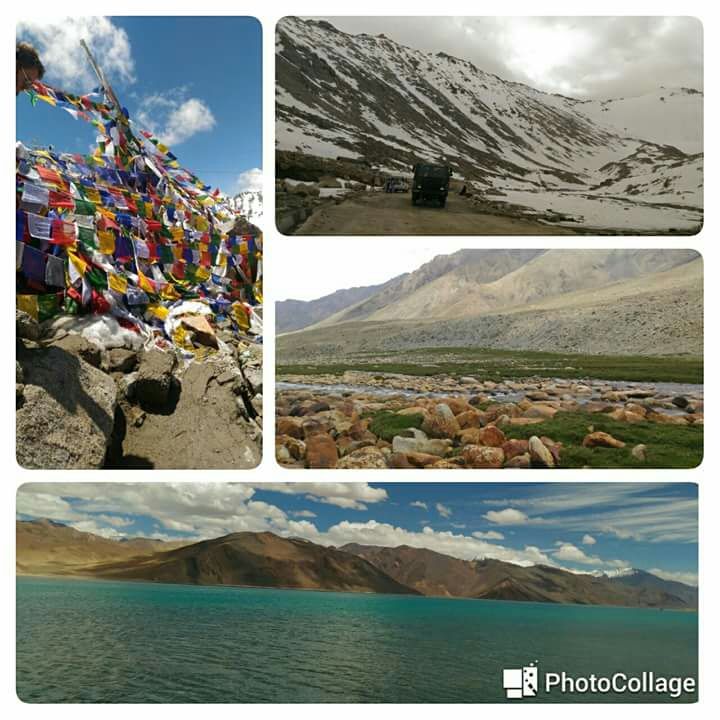 A little bit of introduction: Ladakh was calling me a long time ago and I was not willing to settle for something less of a destination. When I found my Herculean task was successful enough ( save a part of my salary for the trip), I set off for the journey, alone. With limited time in hand, I completed the entire trip in less than a week, though many refused to believe so!
NB: Photos are taken in my Asus ZenFone Max as I could either buy a DSLR or go a trip to Ladakh with the money I had!????
The flight from Kochi landed New Delhi past midnight and I killed time till my next flight flew, to the land of high passes. This plan saved a day for me, and some Indian rupees too.
Flying to the land of high passes:
Air India and a few other private companies operate flight services from New Delhi to Leh, and though you book them early enough you will not get any fare less than Rs 4000. But flying to Leh is worth every penny you spend, for it saves you 3 days, and more than that, you will fly over the mighty snow crowned Himalayas....and no wonder you will be awestruck.
Day 1 is spent on acclimatization, which is a must for you to adjust to the high altitudes.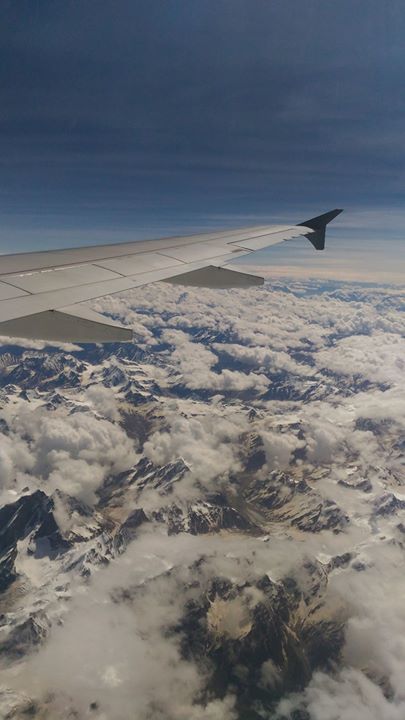 This day is used to visit the nearby places of interest as going higher altitudes is restricted on day 2 also. You can, with no doubt, spend Rs1400 for a river rafting in Zanskar river if you are for adventure. The 14 km rafting ends at the confluence of Indus and Zanskar river. After that you can visit Pathar Saheb Gurudwara where you will be served a simple meals (langar) also. Later pay a visit to the Hall of Fame, a Kargil war memorial. In the evening roam in the Leh market and purchase the prayer flags and handicrafts. Also don't forget to sip a cup of Kashmiri Quawa tea.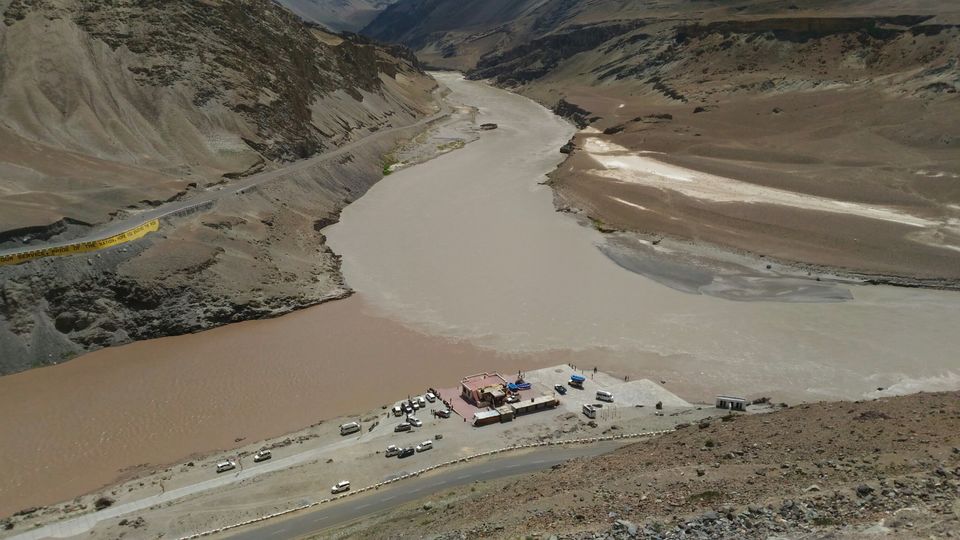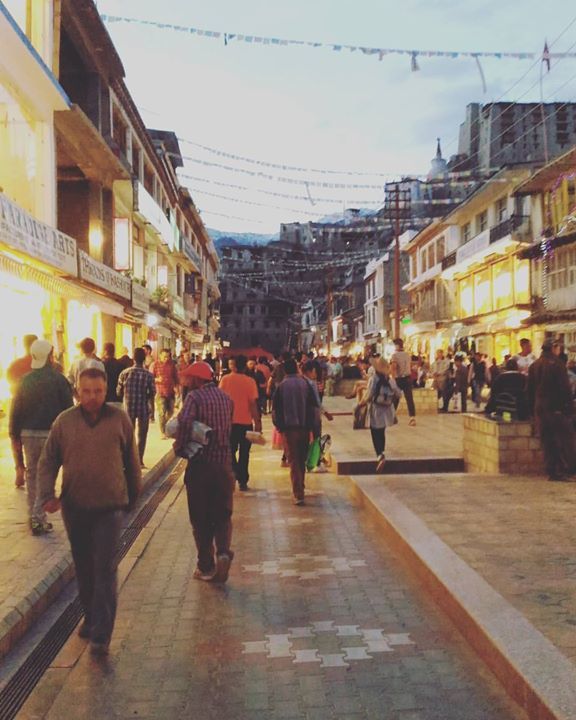 This day will start early as you have to travel six hours at a stretch to reach the Nubra valley. And on this way you cover the highest motorable road on earth, the Khardungla pass. Bad roads decorated with snow on both sides welcome you to the pass. Later the road descends to the valley with streams and grasslands gifting you one of the beautiful roadtrips ever. Then the topography changes into a dusty cold desert which may seem hostile to you. On this journey it's better you take some nuts and fruits with you as the food in the norms of lunch will be difficult to find on the way. After reaching Nubra check in to the hotel( hotels here cost around 3000 per day on a twin sharing basis). You can visit Turtuk monastery and also the cold desert where you can ride a camel.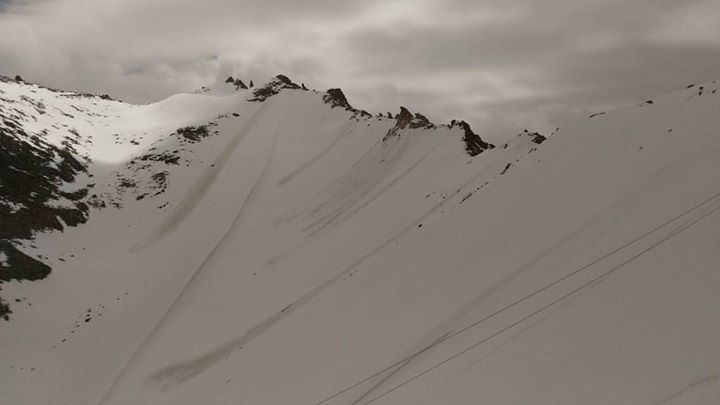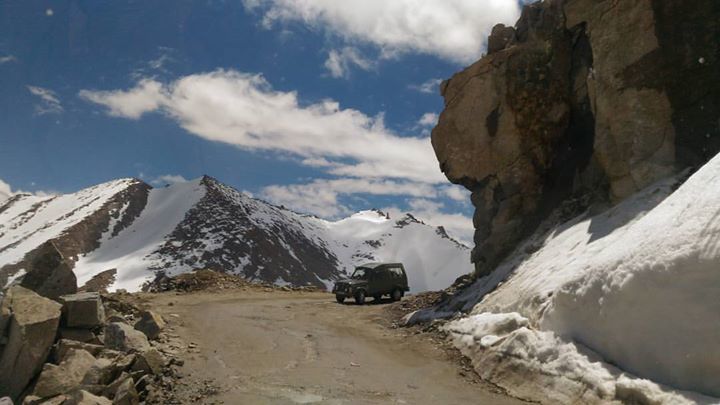 This day you return to Leh through the same old route. (There is another route directly to Pangong tso via Shyok valley which is not at all advisable and bikers taking that route better ensure they ride on their own well conditioned bikes). On the way you see spots where you can enjoy an ATV ride on the sands. Afternoon you reach Leh and you can rest or even pay another visit to the market and try local cuisines out there.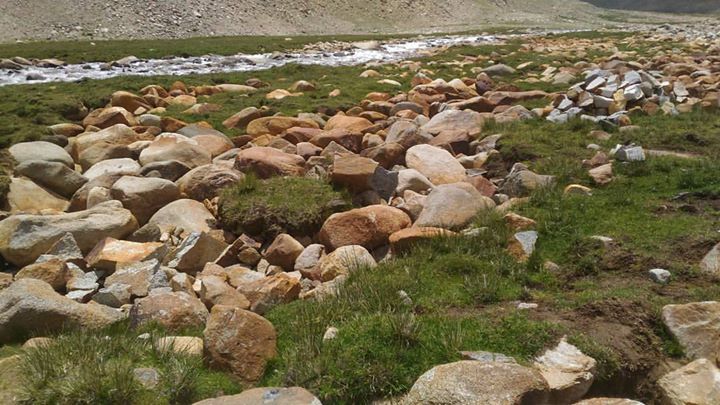 This day we cover the famous Pangong tso, the picture perfect lake that became famous after the 'three idiots' movie. Usually people cover it in two days, but if you start as early as 6 in the morning, you can easily cover Pangong tso in a full day round trip, and believe me, it gives enough time to enjoy the lake. Again except a few remote outlets, it's difficult to find food on the way.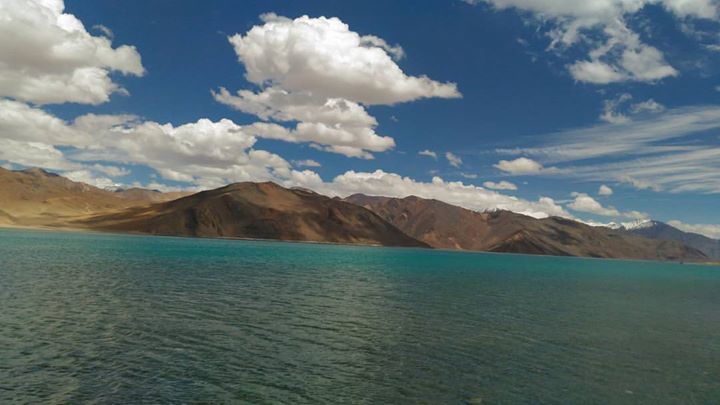 It's time to bid goodbye to the land of fluttering prayer flags and lovely Ladakhi people. Catching a flight in the morning will reach you in NewDelhi before 12 noon. And I flew to my home in Kerala, thus completing this phenomenal Leh trip in less than a week.
Some points to note: The season in Leh is from mid May to mid September. Its advisable to carry jackets, SPF 30+sunscreen and a good pair of sunglasses. Also carry Anti AMS (Altitude Medical Sickness) diamox tablets, which otherwise you can get from Leh also. Taxis are available from Leh at fares fixed by Ladakh Taxi union. Bike rentals are also available in plenty at Leh which are charged at around Rs2000 per day without fuel. Hotels are available at reasonable prices at Leh but costs you dearer in Nubra valley.
Only postpaid airtel and BSNL sim cards work in Leh and BSNL is preferred as it has signal even in Nubra and Pangong and almost across the entire area that covered. Hotel wifi is available but it can't be relied upon at any cost, so taking a postpaid BSNL connection is advisable to get connected with friends and family.
For information related to Inner Line Permit, visit https://www.lehladakhindia.com/innerline-permits/.
Thanks for reading. Happy travelling ????!!