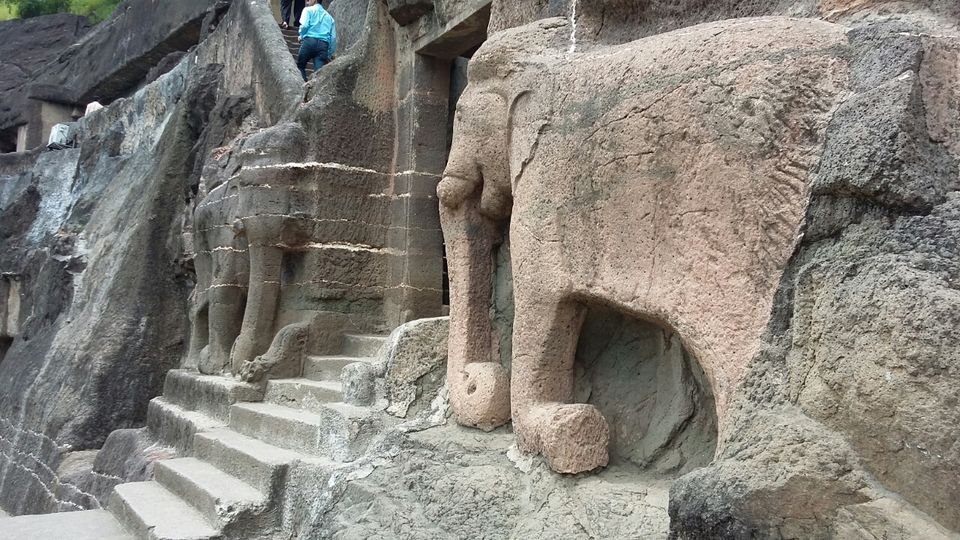 Aurangabad is beautiful place.Best time to visit just after monsoons in September till January. Wheather is pleasant during this time.
You can see main sightseeing in just 2 days.
Started from Mumbai in sleeper coach booked with Red bus.
Stayed in Hotel Reagal Plaza at station road its a good budget hotel cost INR 750/pr  day, has AC rooms too,serves good food,centrally located, staff is very cooperative. Hotel arranged car for me at INR 1250. I started at 8:00am the car was with me till 6:00pm.Luckily driver was very cooperative I could took time to see monuments without rushing around.
One day is enough to see Grishneshwar Temple,Ellora caves,Daultabad fort,Bhdra Maruti Temple, Auranzeb tomb,Bibika Mauqbara, Daulatabad fort, Panchakki.Start early in the morning caves open at 9:00am visit You can start with Ghrishneshwar temple first then start with ellora caves. Carving at caves are beautiful. At ellora cave no.16 is kailas temple. Its wonderful  monument carved from top to bottom.It has Hindu caves,Buddhist caves and Jain caves. If you get chance and security guards allows do trek upwards to GANESH caves to see origin of waterfall which you could see from caves no.29. Veiw from top is amazing and waterfall at its origin at top is wonderful place. Its sleepry during monsoon so visitors are not allowed there I was travelling solo just went up trekking with curiosity. Visit all the caves to see the place in and out. A day would be enough if you hire car to see all above monuments.
Please note the all this monuments open at 9:00am and close by 5:30pm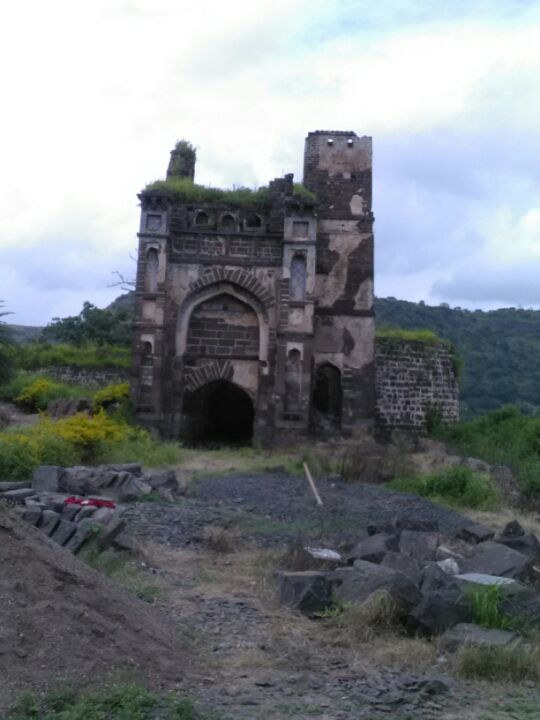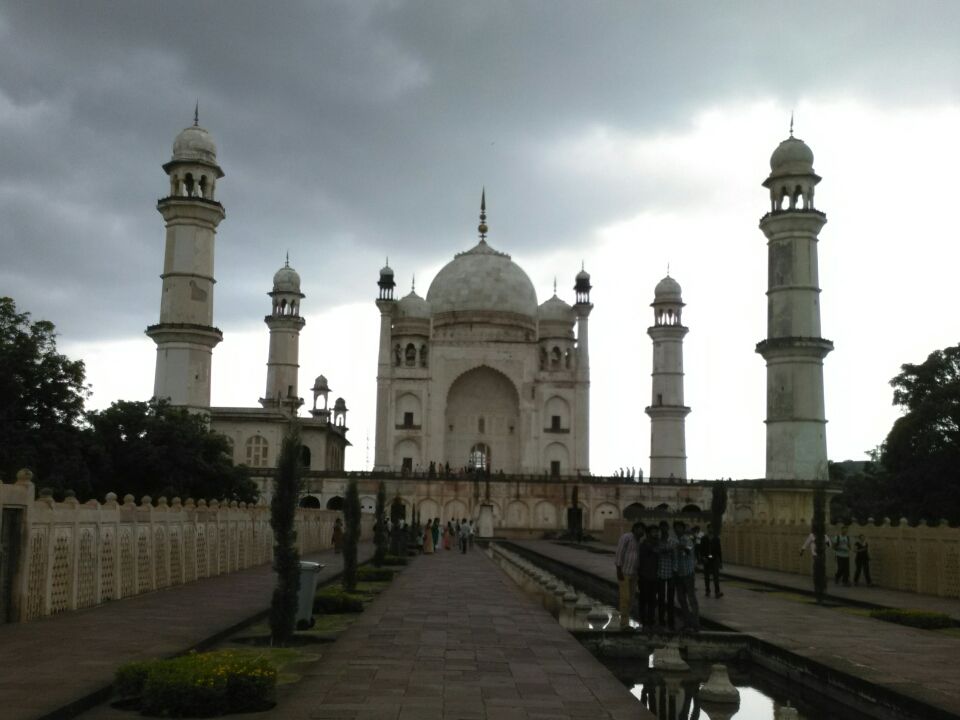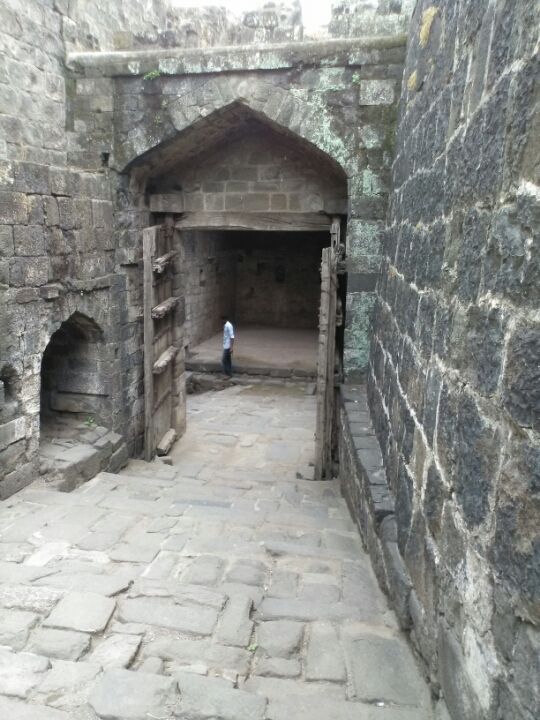 Day 2: On day 2 I decided to go by my own to Ajanta caves. By 8:00 am I reached to Aurangabad city bus stand.Return ticket for the volvo bus is INR 651.After inquiry at inquiry counter got to know about Volvo bus going to Ajanta caves. If you want catch this bus be there by 8:00 other wise you can Jalgaon,bhusawal bus and in route get down  for Ajanta caves. Its 2hr 30m journey by road to reach. The vehicles are allowed till entrance gate from there shuttle buses runs to the caves INR 20 return ticket. Volvo bus wait at entrance gate till 3:00pm
Ajanta caves open at 6:00am
Entry fee for Indians: INR 25 for foreigners its INR 500.  Flashlight charges INR 5.
As I entered in caves area I was amazed to see the treasure of fresco paintings of India. You can hire a guide or simply by a small book from vendors and read it caves by cave.  In Ajanta all caves are Buddhist caves. Every cave is almost same in structure from inside except the caves with stupa inside. But the frescoes (cave paintings) are different in every cave depicting Jataka stories and Buddha's life which is a treasure to see. At the entrance of each caves a brief information board is placed.
After finishing visit to all caves my steps followed the sound of waterfall which was heard throughout caves visit. It was beautiful sight. After waiting there for a while and saving the image in mind.
Then I went to most awaited spot view point to see caves and waterfall from top view. I took steps to view point after taking steps for around 10 minutes.   It was mesmerizing to see the caves from that view again the sound of waterfall dragged me to its side just to know its more beautiful from below eye level.
After spending good time enjoying the view I stepped down taking straight shortcut route to caves entrance at around 2:45pm. Now by the time I started feeling hungry had 15 minutes spared so thought of having lunch at hotel. Food was good I took veg. thali for lunch. Finished my lunch quickly to catch the bus. By 6:00pm reached back in Aurangabad city.
Day 3 I kept this day to just wander around the city ,trying local hotel food. Left hotel after checkout and keeping my luggage in luggage room  at around 8:00 am  took a walk to hotel Kailas, South Indian food at this hotel is very nice,quick service. I ate my favorite cheese masala dosa and coffee. After a good breakfast just thought to walk down to  zoo  which I could see during my 2 days travel on station road. I reached to zoo at around 9:30 am
Opening time of the zoo is 9:00 am.
Zoo is nice has beautiful gahrden, few but healthy looking animals like Tiger,Jackal,fox, different types of snakes in snake's garden. Inside zoo there is fish Aquarium unfortunately it was closed on the day. You can skip zoo if not much interested but I wanted to just wander aimlessly in the city so gone to zoo too. Wanted to visit Dr.Baba Saheb Marathwada university history museum so took auto to unvesity the university was closed due to public holiday so missed to see history museum. After taking a walk inside the university for a while my wandering mind decided to spend some more time in kailas temple at ellora caves and this time wanted to try public transport completely going local.  Started feeling hungry so before I start for ellora caves went to try Marwadi thali at hotel Bhoj close by to bus stand and zoo. Its worth trying. After having hearty lunch came to bus stand inquired about the buses. Buses going to Dhule,Chalis gaun, Kannad  stops at ellora caves. So cached  the bus, It took 35 minutes journey in local bus to ellora caves. Aftet taking entry ticket I straight away went to kailas temple. Do not entertain vendors and so called invalid guides roaming around that could be trouble some as per my experience. For returned journey to aurangabad city I took share traxx which are easily available at the entrance gate or you can show u r hand and request city buses to stop here. The share charges and bus ticket is almost same INR 40. Around 5:30 I reached back in Aurangabad city. When you are in Aurangabad remember a landmark Baba petrol pump. Where generally all this private transporters stops.
My bus was at 10:00 pm had some time so I googled for movie theater near by and took auto straight away to Anjali big cinema to see a movie. The show time I got was 6:30 so just thought of roaming around at Nirala bazar area its a main market area where you can see all branded shops. As movie finished I rushed to hotel to take my luggage, on request they gave me a room to freshen up. Had light dinner and went to Baba petrol pump which was just 5 minutes away by auto from my hotel. It was fun day wandering aimlessly around the city talking to local people, trying food at local hotels and best part travelling was taking local transport to reach places.
In bus while saying bye to this city my mind started remembering the wonderful journey I experienced.