I wanted to experience chilling winters and snowfall in a safe haven in Himalayas, keeping in mind limited time and budget. Manali appears to meet all requirements and proved a right decision at the end of the trip. Like most of the trips we try to plan, it too was on the verge of being "just a thought" due to busy schedules of friends. This is when I decided to take it solo and it boosted my confidence in me.
I would like to provide details of my experience which can help other travellers.
I planned to leave on 8th Jan 2017 from New Delhi but got to know that roads to Manali are blocked due to heavy snowfall and buses are stopping at Kullu. Hence I deferred the plan by two days based on accu weather report and stayed in Delhi. It hampered all my bus and hotel bookings, but nonetheless I have got almost full refund.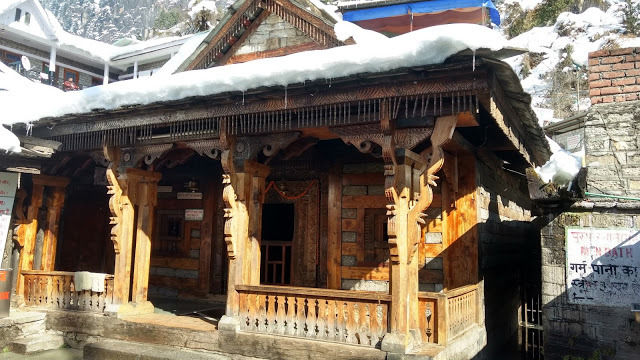 Booking details
Bus from New Delhi to Manali
Indo Express Rs 900 on their website. It was bit expensive in other bus booking websites.
They were asking for Rs300 to reschedule, but ultimately took nothing after making several calls.
Bus from Manali to New Delhi
Rs1300, HPTDC booked by travelyaari. 25% was deducted due to cancellation and travelyaari too deducted additional Rs130. Which they refunded later based on my request and natural cause.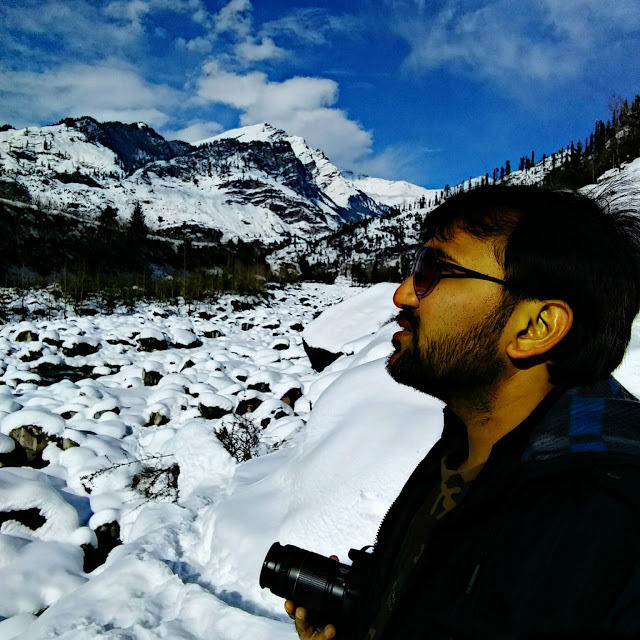 Hotel booked: Nihal cottage using Goibibo
They refunded the whole amount upon cancellation due to natural reason and Goibibo too refunded the cancellation charges they have deducted at their end after putting a request.
So practically without any hotel or bus booking I boarded bus to Manali on 10th Jan 2017 by Indo Express from New Delhi (Ramakrishna Ashram Metro Station)
The bus was ok, I believe like all other AC buses to Manali. They stopped at chowki dhaani for dinner which obviously was overpriced and there were no other option to eat near by. There were many passengers who experienced motion sickness due to circuitous route.
Bus reached Manali around 9 AM to a place before named Green Tech Barrier (As I heard) on the pretext of road blockage ahead. All buses were doing the same.
Like all tourist place, I was surrounded by taxi and hotel agents as I got down from bus. I choose one cab (Alto) who charged Rs200 to take me to his own hotel. It was overpriced when compared to distance but all cabs were asking for the same or higher.
The name of the hotel was hotel Rudra Palace and it was near to market area. Hotel location and building was good but service was not great. Rs1000 per night and Rs300 extra for heater.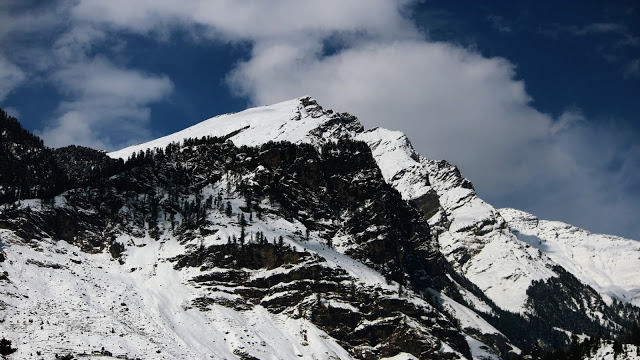 After getting fresh I head out of hotel to explore the area and nibbling in between. It was fresh and clean air which didn't let me feel tired and I walked up to Vashishth Temple which was about 5 KMs from the hotel. I kept stopping for tea, maggi and other edibles and asking them about places and routes nearby. They told me about a route to Vashishth where I met other trekking groups as well. The temple was nice and next to it was a pond of hot water where people were taking bath as well. It was surprising to see almost boiling water amidst the snow all around. Locals told me that it's good for digestion and skin.
Though I could have traveled more, I decided to spent rest of my day in market area (mall road) to acclimatize in the cold ambience.
Next morning I checked out of hotel and shifted to another as the service here was not great. I moved closer to mall road and seeing me with my luggage a hotel agent approached me and took me to his hotel which was little inside but was a new construction.
Hotel mount view. Rs800 per night+Rs 300 for heater
Today I went to mall road and enquired about a can which can take me to solang valley as rohtang was closed. I paid Rs800 to an alto cab to nehru kund which was a nice place at the banks of Bias (Vyas) river. One can click good photographs here.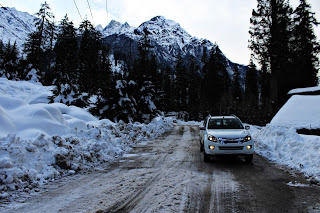 While exploring the area I met a 4W cab driver who asked me if am interested to go to Solang. I took the cab for Rs1200 after bargaining a lot. Solang was a very nice and of course much colder place. I tried to walk up to the place where para sailing was being done.
After coming back from solang I spent rest of the day in shopping at mall road. Bargaining was the key skill which helped me there.
Next day I checked out of hotel and kept my luggage at the counter to collect in the evening. I walked up to Hidimba temple and explored places around walking.
In evening I took a shared cab who charged me Rs100 till Green Tech Barrier from where I was supposed to take my return bus. Return bus was Himalayan Nomad Rs1200. It too stopped at a hotel which was overpriced and had no other option. Overall the bus was good which left at 6 PM and dropped me at Kashmere Gate in Delhi at 6 AM.
Remember:
All buses charge Rs10-20 per luggage while boarding. At least I have noticed for private buses.
One need to bargain for practically everything there as they quote much higher price, from cab, jackets to maggi
Better to stay in a hotel near mall road so that all other options are always open. Taking a hotel far will restrict your movement and involve additional costs in transportation
Carry thermal innerwear, rubber/trek shoes, hand gloves, jackets with leather or waterproof material, caps which can cover ears, sunglasses especially with UV protection, sunscreen, moisturizer, medicines. If you are planning to go to Solang/rohtang plan your snow sports there. It's not so great at other places. Roads will be slippery, very very slippery. Be mindful of the steps and vehicles.
This post was originally published on Wanderer Experience.