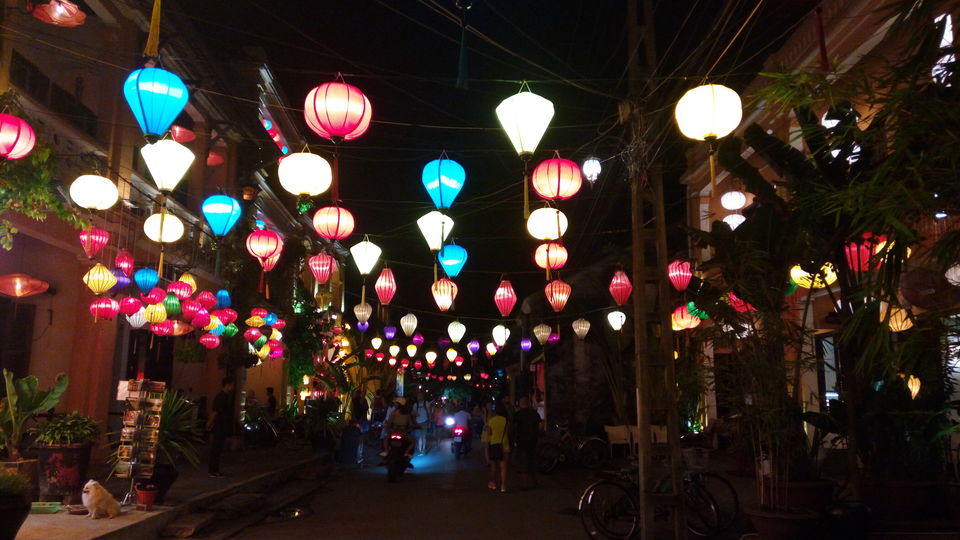 Hoi An translates to a "peaceful meeting place" and it every bit lives up-to this. As opposed to other Vietnamese cities where the streets are buzzing with horns and motorbikes, Hoi An is an incredibly silent and peaceful city.
The most part of my entire 2 week journey was spent in Hoi An, it just doesn't let you leave and you are sure to leave a part of you in the city.
I am not so fond of cities since life always seems to be running there, it doesn't let you breathe but I fell in love with Hoi An.
The empty streets where you can cycle around, the hanging lanterns, the lush paddy fields on the outskirts make you realise that it's just the people who spoil cities.
The city oozes a positive vibe which lets you free from your regular stress and soak in the beauty of it.
So, do not wait, just go ahead and spend a peaceful time in one of the most charming city :)