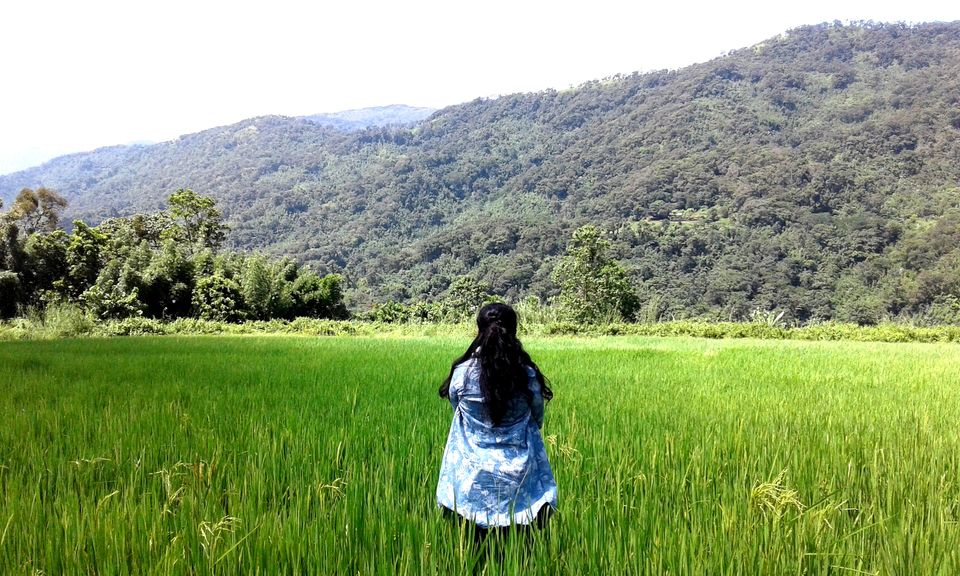 It has been a decade since I moved out of North-east until I decided to return to the place I belong and exploring my own backyard so far has been a prolific experience. Interior Assam is considered to one of the most threat driven places in India but its relentless charm and beauty dragged me to exploring the terrains more closely. With the travel bug biting me hard, I decided to take a solo trip to the faraway lands of enchanting Blue Hills – HAFLONG, only Hill station in Assam. The place mesmerised me with its simplicity, nothing like Himalayan Hill Stations but it has its countryside charm weaving memories for me.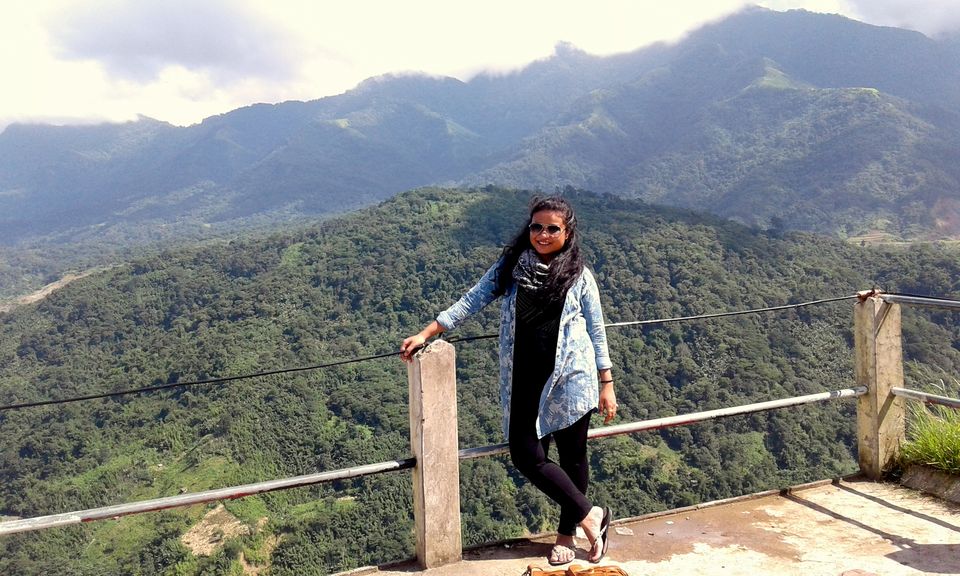 HAFLONG – only hill station of Assam stands on the picturesque hills with captivating view from all sides and I was taken aback by the warm hearted people of the quaint town. When in Haflong we are talking about the exotic Borail Range, mystery bird suicide point of Jatinga Valley, largest water body right in centre of the city Haflong Lake and charming villages with falling cascades of water. It is located in Dima Hasao District of Assam with many ethnic tribes but the majority is formed by Dimasa tribe.
HOW TO REACH HAFLONG
Haflong is well connected by roads from Guwahati with daily plying of bus services. There is direct train from Guwahati to New Haflong Station, a mesmerising railway station in lap of nature. Nearest Airport is Guwahati or Dimapur.
I work in Dimapur so planned my Itinerary from Dimapur. There are many trains from Dimapur to Lumding starting from morning 6.00am to night. I boarded Dibrugarh-Rangiya Express at 12.30 pm from Dimapur and reached Lumding at around 1.45pm. The connectivity from Lumding to Haflong is good with bus running till 9am and post which there are Tata Sumo all day long. I took an auto to Haflong Sumo Counter and took a shared cab at Rs 250 to Haflong. The Highway via Mahur was absolutely a visual treat and it was impeccably beautiful with trees on both sides. It takes around 3 to 4 hours to reach Haflong from Lumding. I reach there at around 6.30pm.
ACCOMMODATION
There are many budget guest house, homestays and hotels in Haflong but I would give a 100% thumbs up on Nothao's Homestay. It is a little homestay sort of accommodation with beautiful idyllic campus full of natural abundance and is quite affordable. The room tariff starts from Rs 700 for single room to Rs 2500 for cottage. Make sure you make bookings in advance. Alternatively you can also stay at Hotel Elite where single room starts at Rs 600.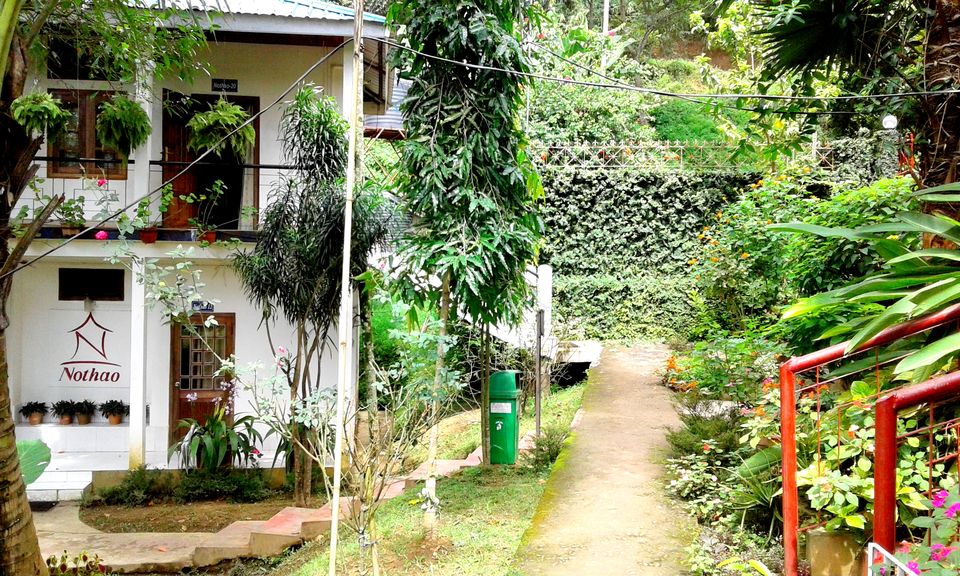 PLACES TO VISIT IN HAFLON
Jatinga Valley – It is a little village approximately 9 kms away from Haflong and is famous as valley of mystery bird suicide. It is a phenomenon observed by the valley where the birds flying from South commit mass suicide in moonless foggy nights. It is yet to be revealed mystery but there are many stories doing the rounds. There is a bird watch tower and the whole Borail Range to your view.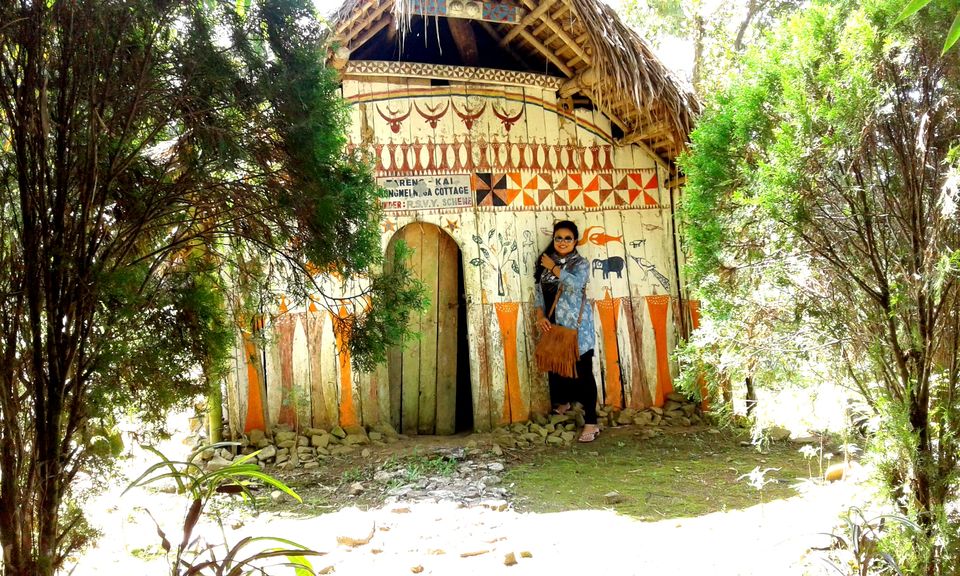 Ethnic Village – It is developed by Dima Hasao Tourism as an effort to showcase various ethnic tribes and built in huge acre of land. The ethnic village exemplify natural beauty with lot of trees and gardens along with huts built representing each tribe of the district. Don't miss on walking across the paddy fields outside the ethnic village.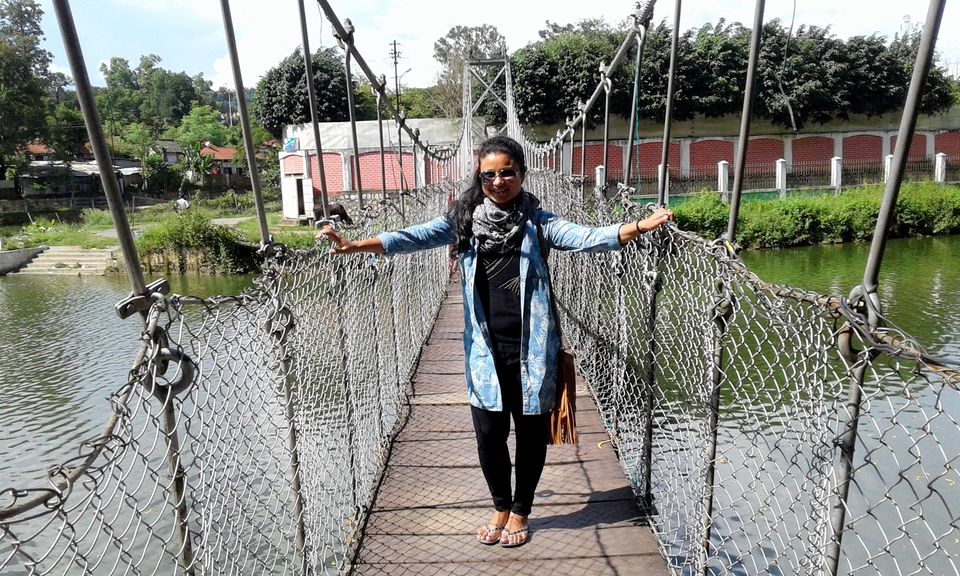 Haflong Lake –It is a large water right in the centre of the Haflong city. Explore the little town on foot in the evening, walk around the lake as it has roads surrounding it, enjoy the view of the lake, walk on the hanging bridge over the lake. Walking around will also let you explore botanical garden, circuit house area and others.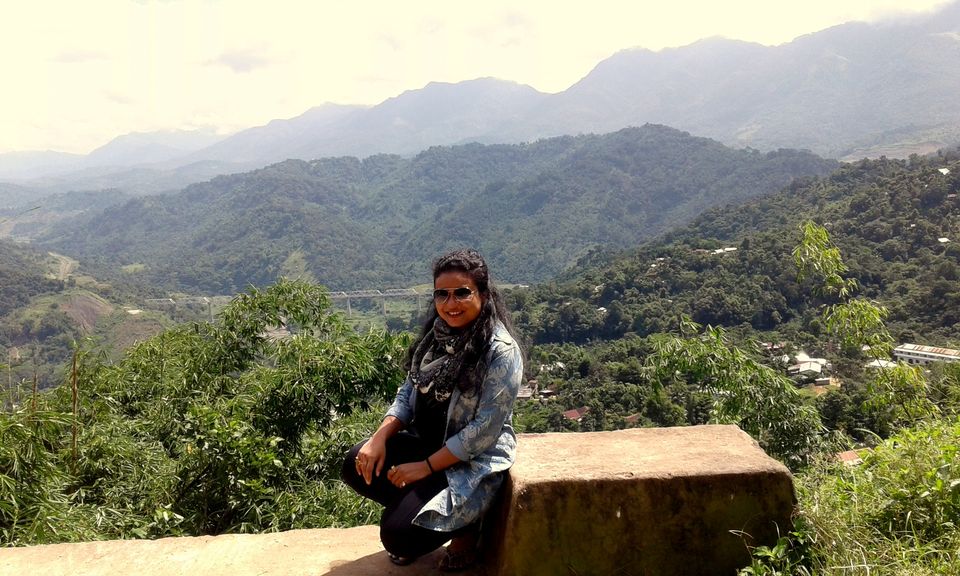 Fiangpui – I did not have time to visit the place but is known for the baroque church designed with architectural bliss. The view from here according to people is breath taking and is a recommended place for visit.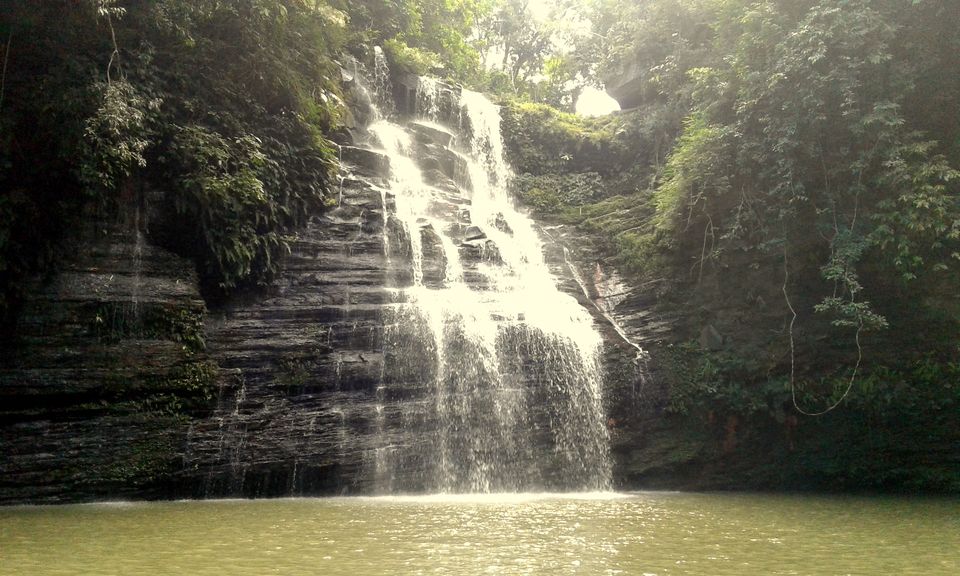 Villages – There are many villages in and around Haflong that are beautiful and extremely scenic. Some of the villages have beautiful waterfalls amidst jungles after few hours of treks. I was fortunate enough to be a part of an event organised by Spectrum NGO. It was a one day village visit that included trek to Bendao Baiglai Waterfalls located in Samparidisa Village and the waterfall was breathtaking and exotic. It was a easy trek and the total time taken for completing the trek to and fro was 5 hours. I loved the flavour of ethnic food prepared by Samparidisa Village Committee and ofcourse the rice beer as well. There are many other villages yet to be explored but all of them profoundly beautiful.
WHOM TO CONTACT
I was on my solo trip and I had to find for contacts but I guess this blog might be of help to you.
For Ethnic Village, Jatinga and City Tour – Contact DEEPON, very genuine and humble auto-driver. Phone Number – 8133067519.
For Village Visit and Waterfalls - Contact BANKIM HAFLONGBAR, who has started Spectrum NGO and is a part of TORAD(Tourism Association of Dimasa Committee). He along with other are taking a major initiative in promoting eco-tourism. Phone Number – 09957251410.
For booking at Nothao's – Contact Number – 09435077659