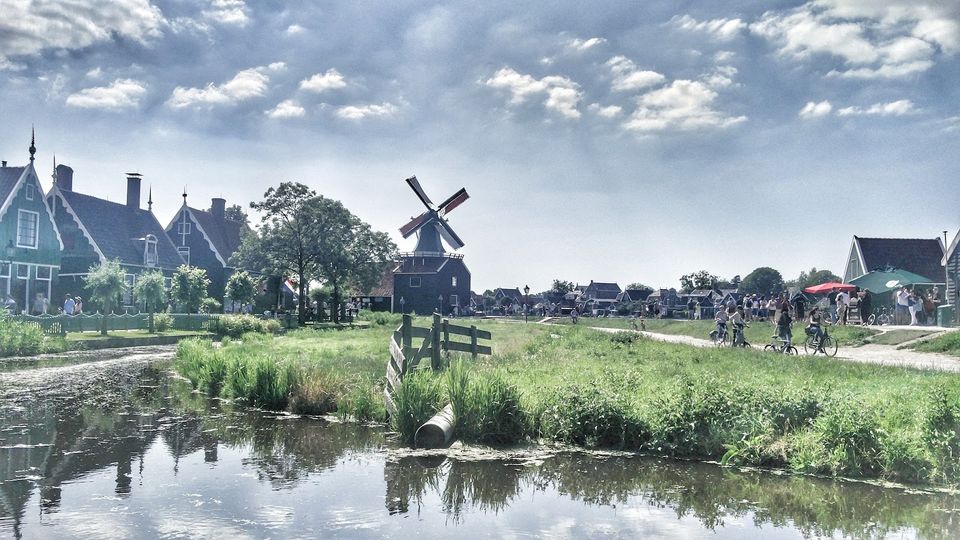 With the onset of autumn and gloomy winters, my heart dearly misses the sunshine, colours, fun and frolic of summers. It was on one such gleeful days in Netherlands that I wandered to one of the most beautiful and lively dutch village, Zaanse schans. This little hidden gem was the sole reason I made a trip to Amsterdam. And I did not make a wrong choice, I swear. More than the city of freedom(Amsterdam), I explored the outskirts of it which was my favourite part of the trip.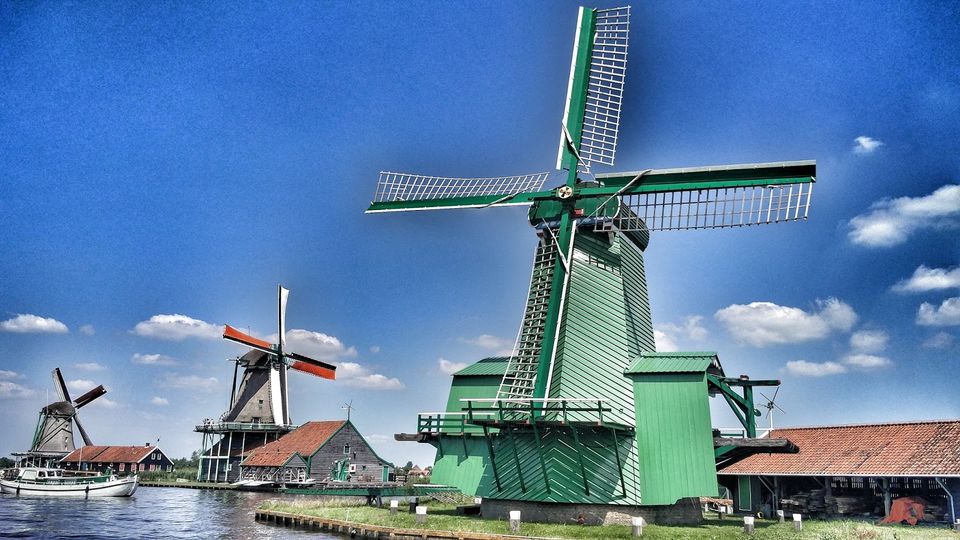 Zaanse Schans is beautiful dutch village which looks like right out of a story book. With ancient dutch windmills as far as eyes can see and soothing breeze which blew over the waters surrounding the village it was a different world altogether.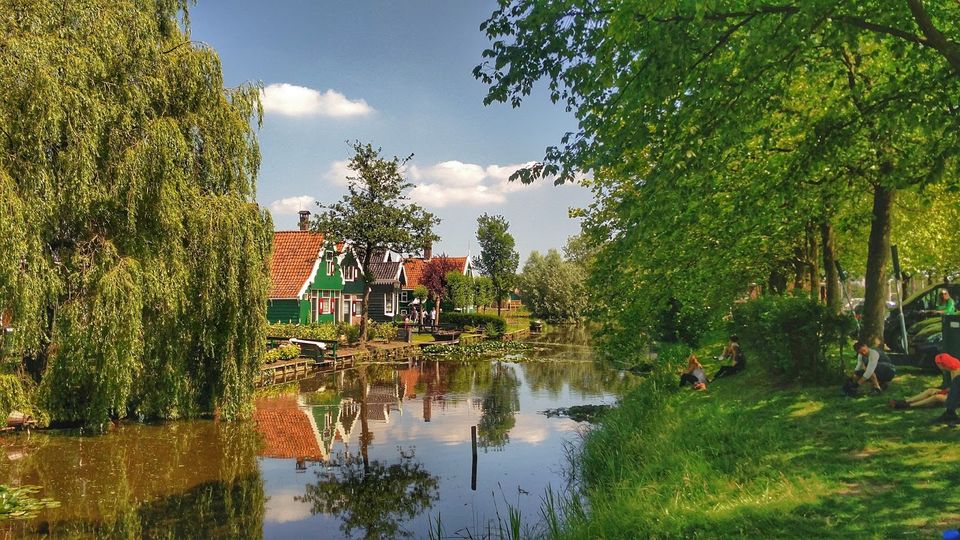 After a satisfying bowl of Vietnamese rice noodles and shrimps in Amsterdam, I took a train to Zaanse Schans. The train was filled with people unlike in the town in Germany where I live. The Indian in me managed to get a seat though. At the Zandaam station, I had the option to either walk or cycle to zaanse schans and I chose to walk. I had googled a lot about this place and with every step I was getting more eager to reach there.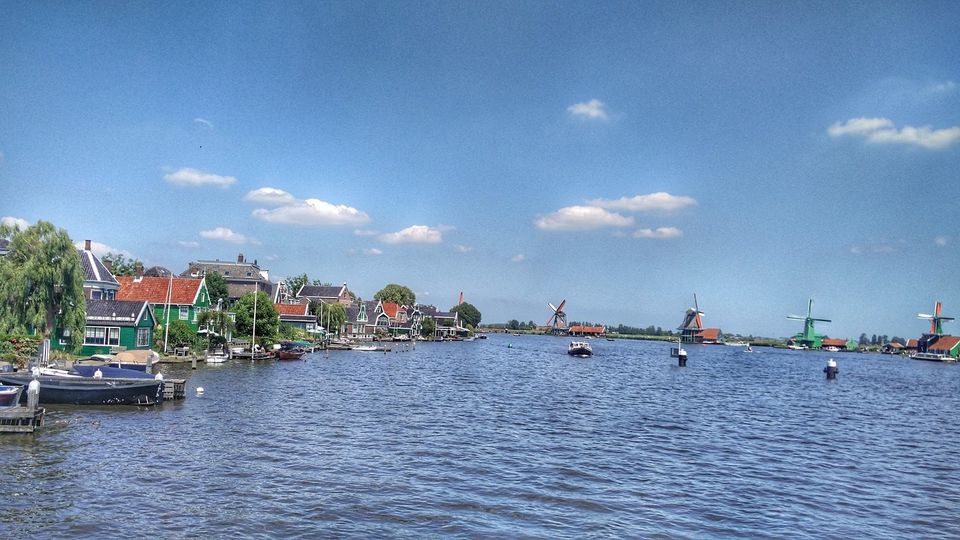 Sun had no mercy on me that afternoon. I was secretly missing the cool autumn afternoons. I have to admit I have a fickle mind. Finally after walking for 15-20 minutes, I could see these beautiful little huts and windmills across a huge bridge. It was soothing, because the wind that blew over the waters were cool, I felt like I finally found an oasis in the extreme heat.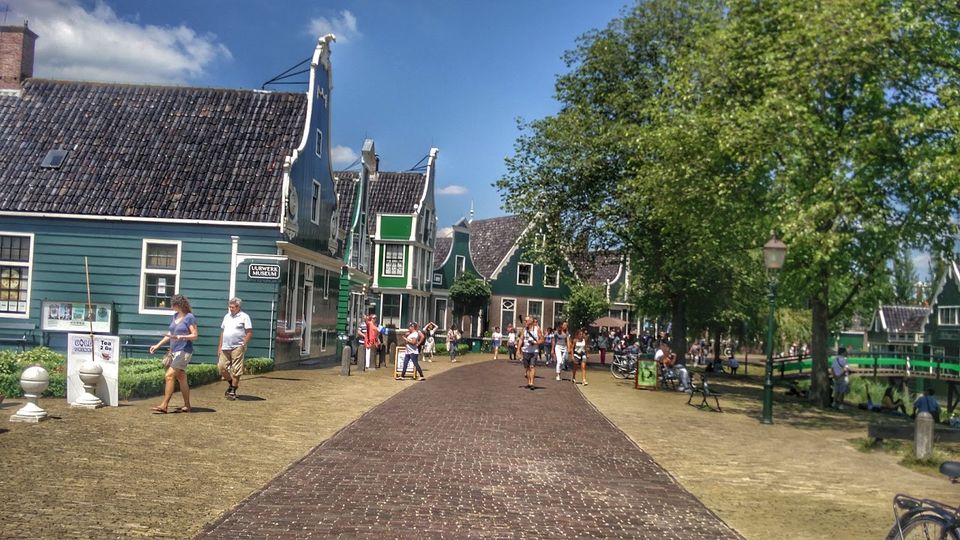 There were lots of tourists at the dutch village. I felt like I had time travelled to the 18th century. I lazily strolled past the wooden houses, bridges, workshops and the windmills. The first wooden hut was a workshop where clocks were made. Then there were bakeries, cheese factories and ice cream shops. They still have few windmills working perfectly fine and one can go see and learn the science behind the windmills.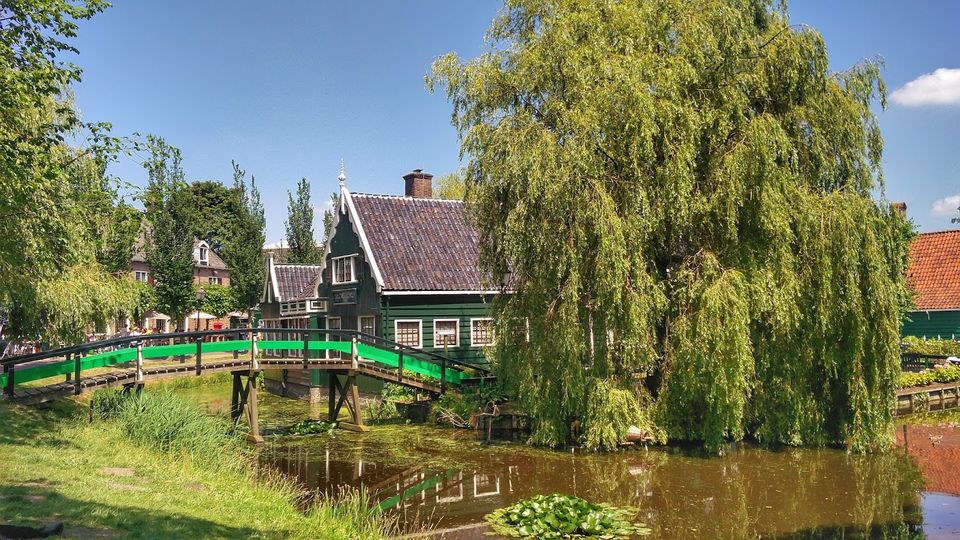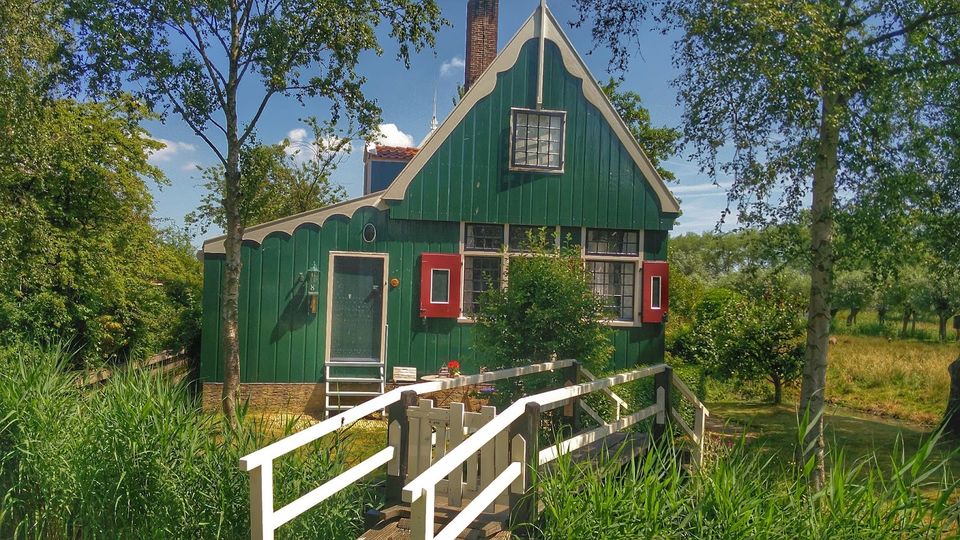 I was particularly interested in the cheese factory. I entered one of the wooden houses not knowing what was inside and I was welcomed by stacks of cheese. They explained the whole procedure of how Gouda cheese was made there and also about the difference between cheeses of different age. And next was my most favourite part which I can do a million times again. The cheese tasting. They had a wide variety of cheese to choose from. Goat milk cheese, sheep milk cheese, cow milk cheese, garlic cheese, pepper cheese, smoked bacon cheese etc. I wanted to decide which one of them was the best and I tasted them multiple times but ended up being more confused but my taste buds were having their own secret dance.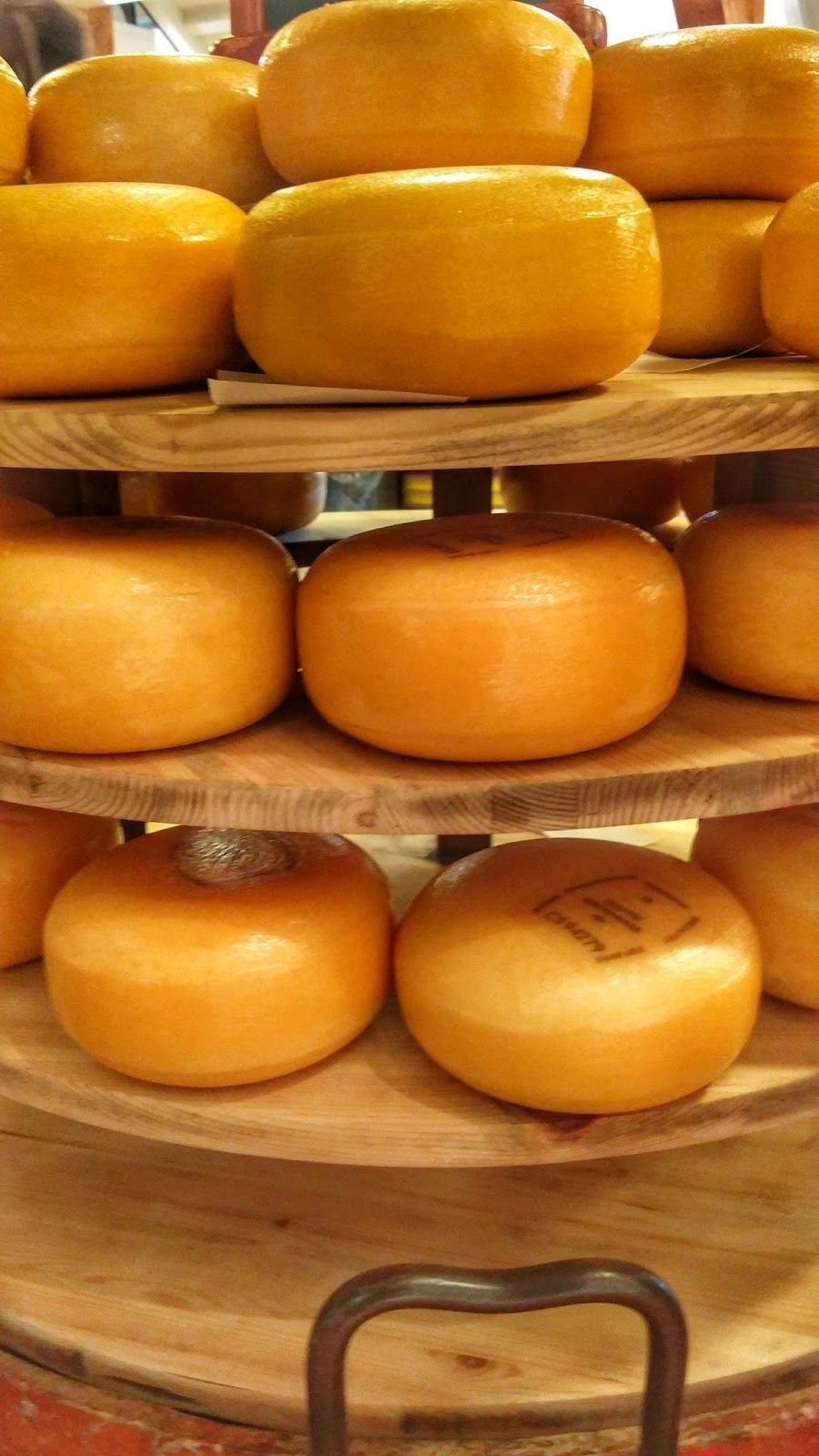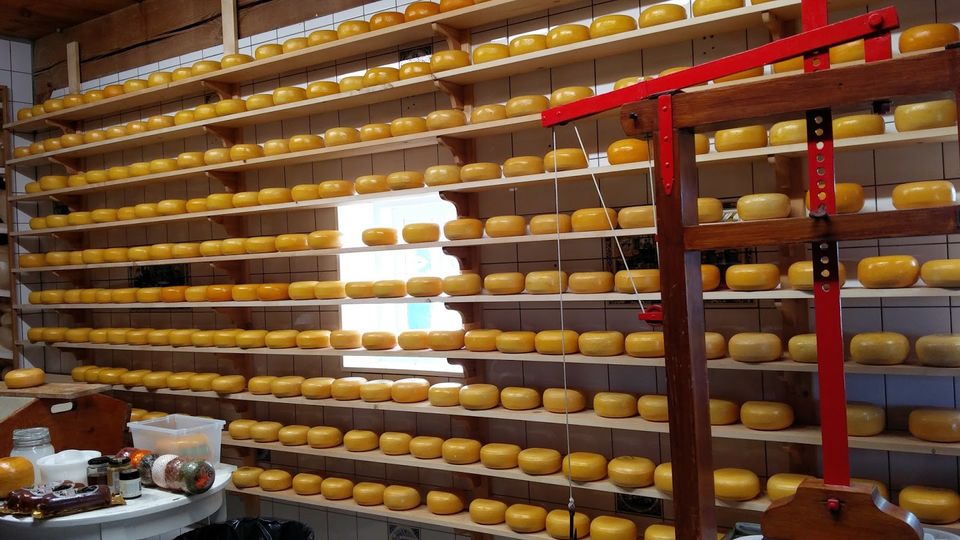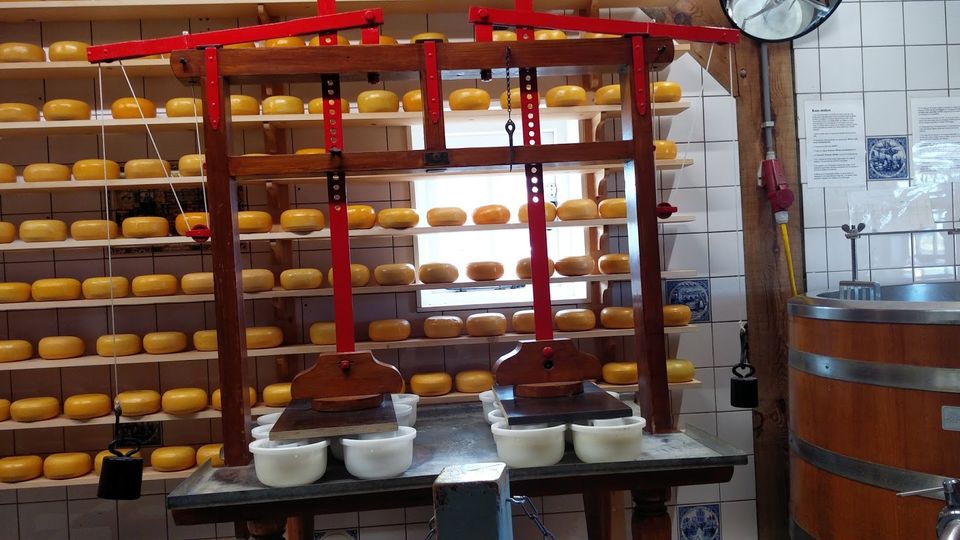 Next I saw the workshops where shoes were made. Back in time the dutch loved their wooden shoes or clogs. Each region produced different kinds of clogs and it kept them warm and comfortable. There were these huge shoes kept for display in-front of the clog museum which attracted the tourists.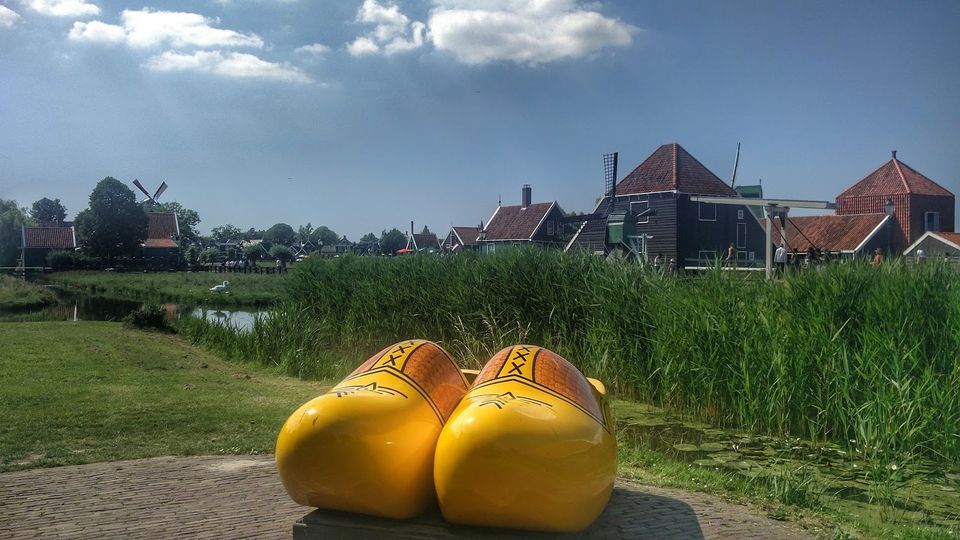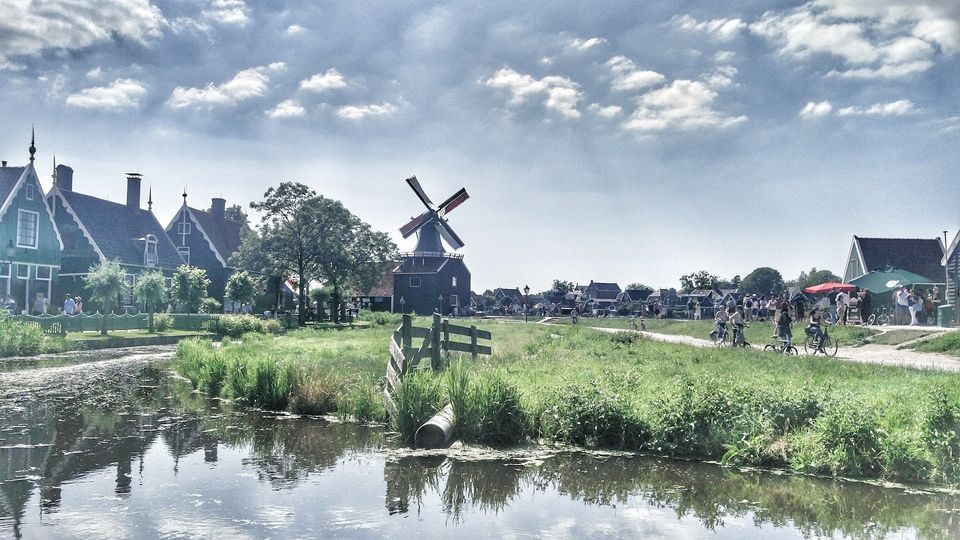 One more notable thing I saw was delft blue porcelain shoes, there was something very magical about it. It was delicate yet strong.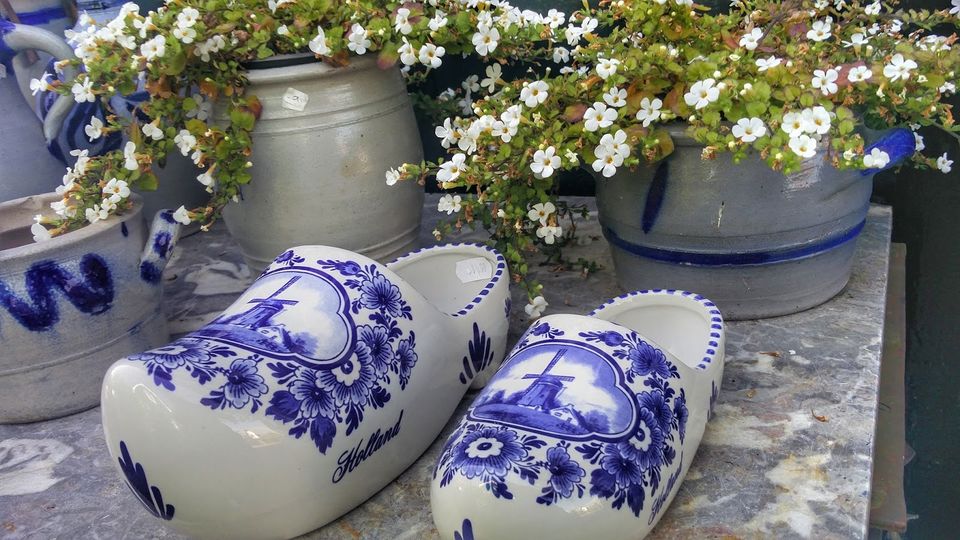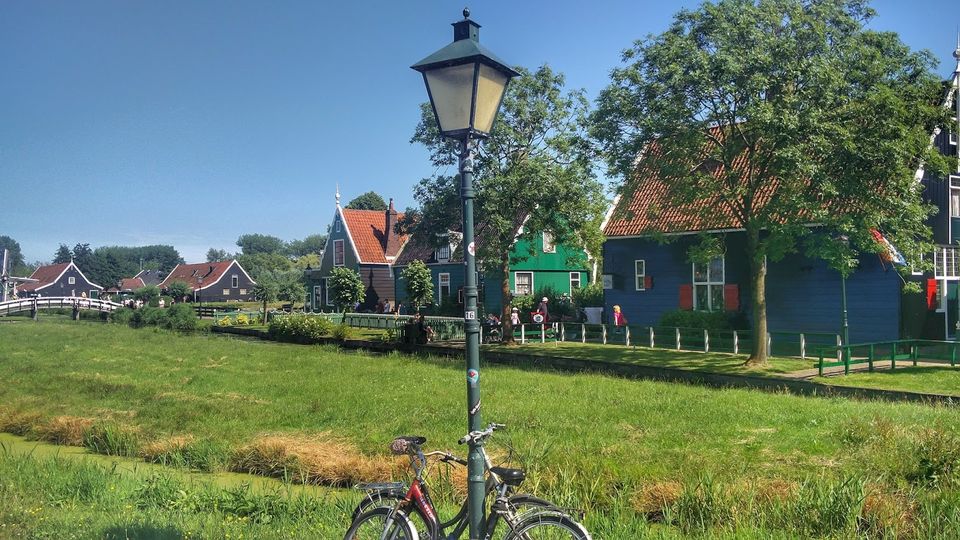 With lots of memories, tons of photos and a smile on my face, I went back to Amsterdam. It was one of the best birthday gifts I have ever received ;-)