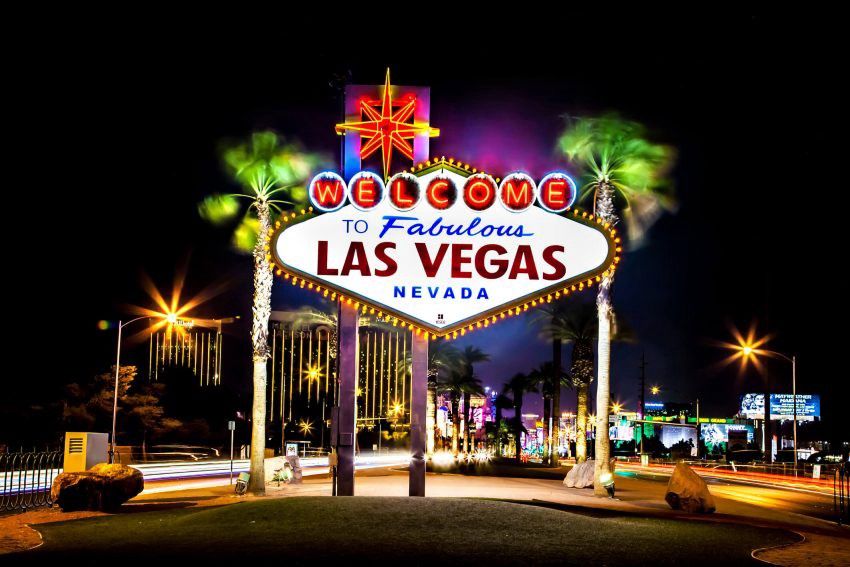 If you're going to Nevada for a small vacation then you should check out a few of the sites to see, and places to go. While riding down the scenic roads, and twisting turns you should also check out the many attractions along the way to make your trip more exciting and adventurous.
* Lehman Caves
One of the most talked-about areas to visit is the Lehman Caves. They include attractions within attractions to see such as the Gothic Palace, Soda Straw, Draperies, and Parachute for everyone's enjoyment. Take pictures of the intricately designed palace or even the deep dark crevices of the cave. Bring the whole family for an adventure when you twist and turn through the dimly lit caverns below. There is an adventure waiting beyond every corner.
* Casinos - Las Vegas, NV
If you want to try your luck or skills while in Nevada then you should check out all of the casinos that the area has to offer. They have large open spaces for you to play various gambling games of your liking without having to worry about closing time. They offer high-stakes excitement and live shows throughout the week. A night without the children could never sound as good as this. Bring home extra cash, or spend the night away.
*Las Vegas Strip
Finding entertainment on Las Vegas Strip in Nevada has never been more enticing. With high-class shopping, exciting nightlife, and themed resorts you will never want to go back home. They offer nightly shows, or a chance to be a pirate for the night at Treasure Island. You can even witness a volcano eruption at Mirage. This is one of the many thrilling adventures that await you on the strip.
* Southern Nevada Zoological Botanical Park - Las Vegas, NV
The Southern Nevada Zoological Botanical Park is one of the best attractions for guests and residents of the area. They currently have over 40 species of wildlife for the viewing pleasures of everyone. These species are currently listed on Wildlife's Most Endangered Species list. They also house another 200 more animals and plants that are rare, extraordinary, and intriguing to any visitor young or old. They also have picnic tables, concession stands, and gift shops to bring the whole family to.
* Golf Courses
On a list of the best Nevada activities that you must do, the golf courses in Nevada are number one. This is because they have diverse, challenging plains to play on. They are named one of the top golf courses in the United States. This course brings in more tourists and guests than any of the other attractions in the area because of the wonderfully lush, green courses they provide.
* Bellagio Fountains - Las Vegas, NV
The Bellagio Fountains is one of the most talked-about attractions. It is a light and sound show played outside of the Bellagio hotel and is fun for the whole family to enjoy. The brightly colored lights, against the soft sounds that are played, allow anyone to fall in love while watching.
* Ground Zero - Las Vegas, NV
Ever wonder what it feels like to be in Space? You can go in the zero-gravity chambers in the space simulation in Las Vegas. With heart-pounding, thrilling action you will want to ride this over and over again without getting a break.
* Gondola Rides - Las Vegas, NV
Want a little romance in the evening with the one you love? Take a ride on the gondola in Venetian. In the crisp, clear waters passing by the cafes, stores, and under bridges nothing could be more romantic while you're with the one you love. You can even get serenaded too while riding.
* The Big Shot - Las Vegas, NV
This is one of the most talked-about rides in Stratosphere. You will be launched 160 feet into the sky, going 45 mph and reaching the top at 2.5 seconds. You will then be dropped back down to the launch pad. This is one of the most exhilarating, exciting rides out there.
* Sky Diving - Las Vegas, NV
Last on the list of ten is not least of them. Sky diving in Las Vegas NV has never been at its finest. Freefall from 10,000 feet in the air, and watch all the colorful lights as you do so. Take a risk or two and find out if this is worth the jump.
If you want to know more information, Please check https://thebitetour.com/15-top-rated-tourist-attractions-in-nevada/.They can give you the best solution for you on online.