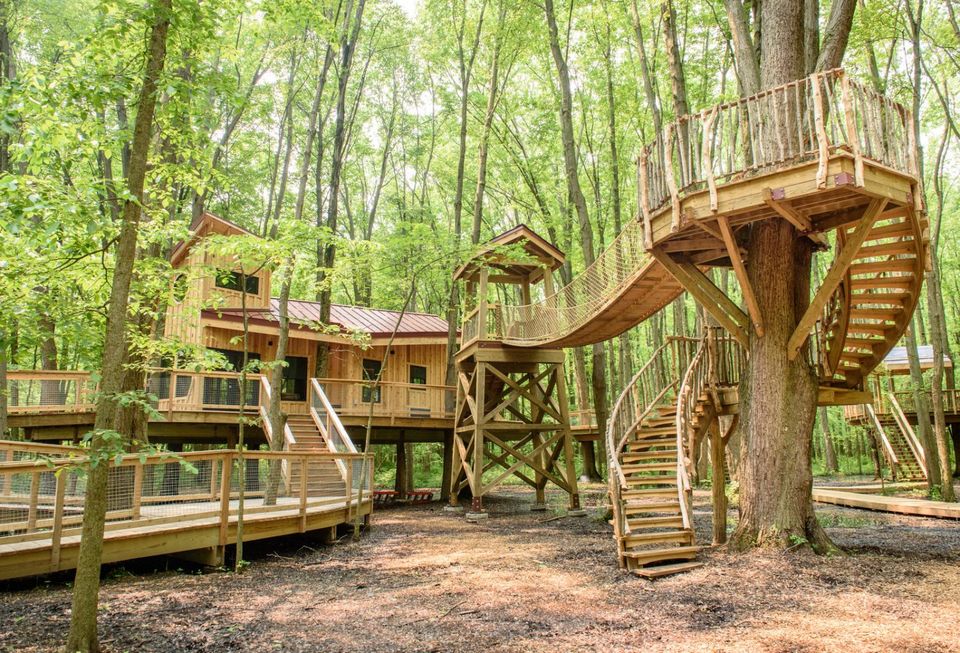 Have you ever dreamed of spending a night or two amid trees? If you are a true nature lover, then here's a great news for you. You will soon be able to live this dream by next year as northwest Ohio is set to welcome Cannaley Treehouse Village in spring 2020.
Cannaley Treehouse Village is a network of treetop abodes on the outskirts of Toledo. The $1.5 million complex is located in Oak Openings Preserve Metropark. The complex will feature four treehouses and three tent or hammock platforms for overnights as well as a common-area treehouse for daytime use.
The treehouses will have heat, electricity, and composting toilets, with shower facilities nearby. Canopy bridges will connect them to the main house and the main house will be connected to a crow's nest, which means guests will barely have to touch the ground during their stay.
If you think the accommodation will be over-priced with all these tempting facilities then worry not. Prices will be reasonable and the experience will be open to all. Considering that tremendous amount of interest is expected, reservations will be available via lottery.
There will be wheelchair-accessible ramps in common treehouse and the four-person treehouse.
The treehouse village will allow both locals and travellers to connect with the outdoors. The rare and special natural area will help people make meaningful memories in nature.
Share your travel stories with Tripoto community here.