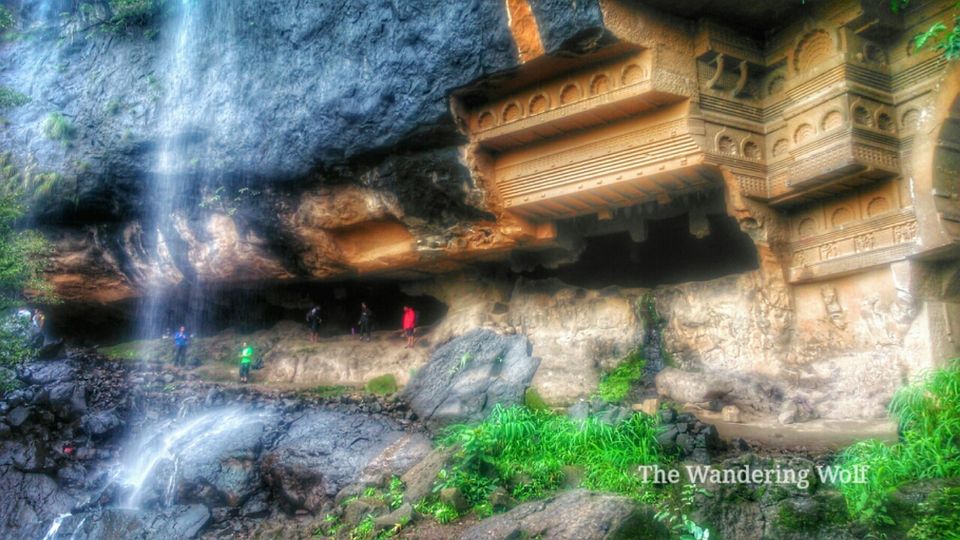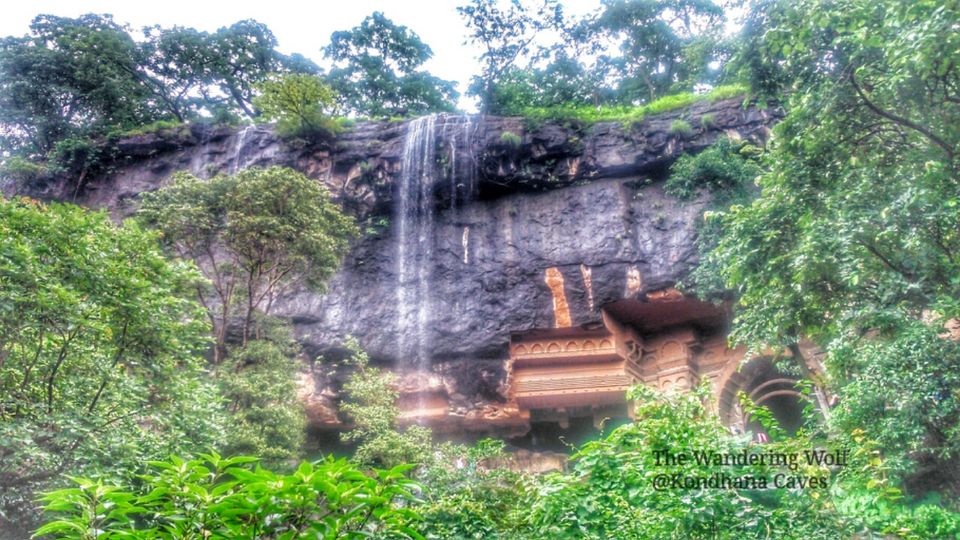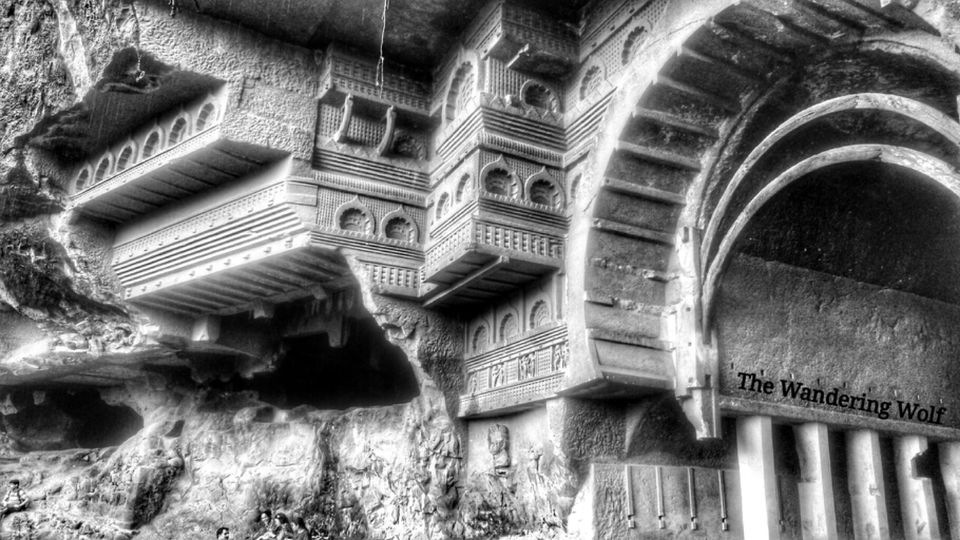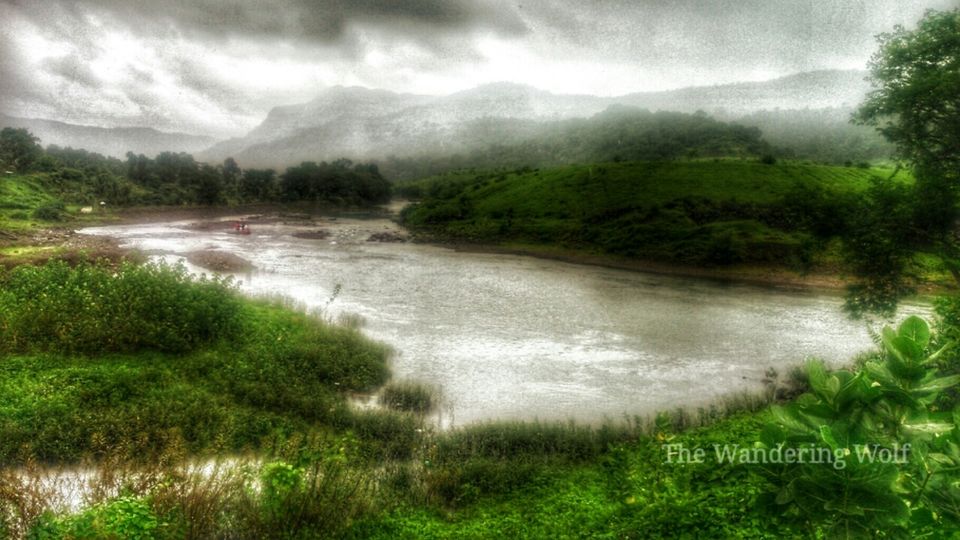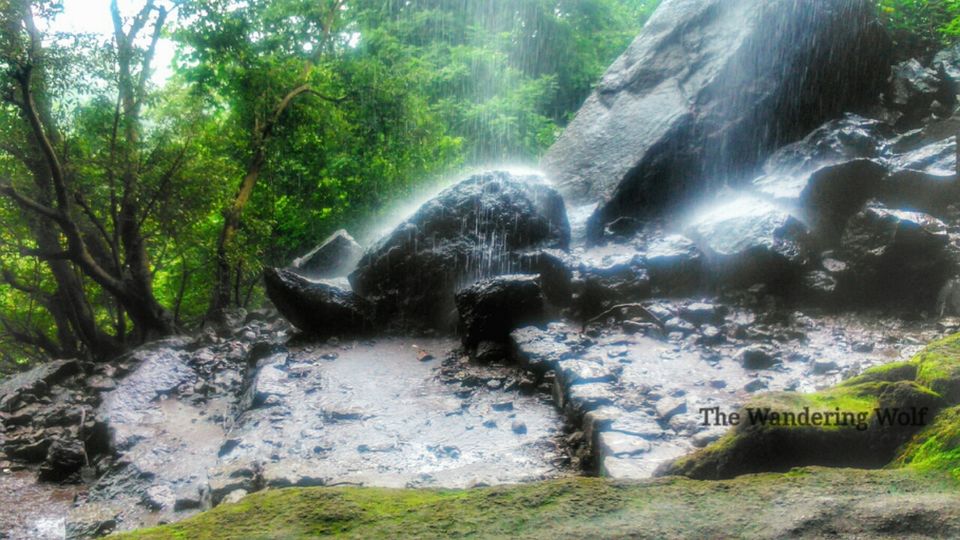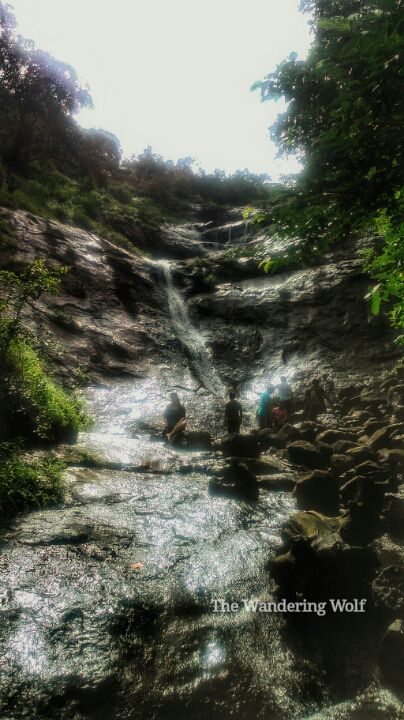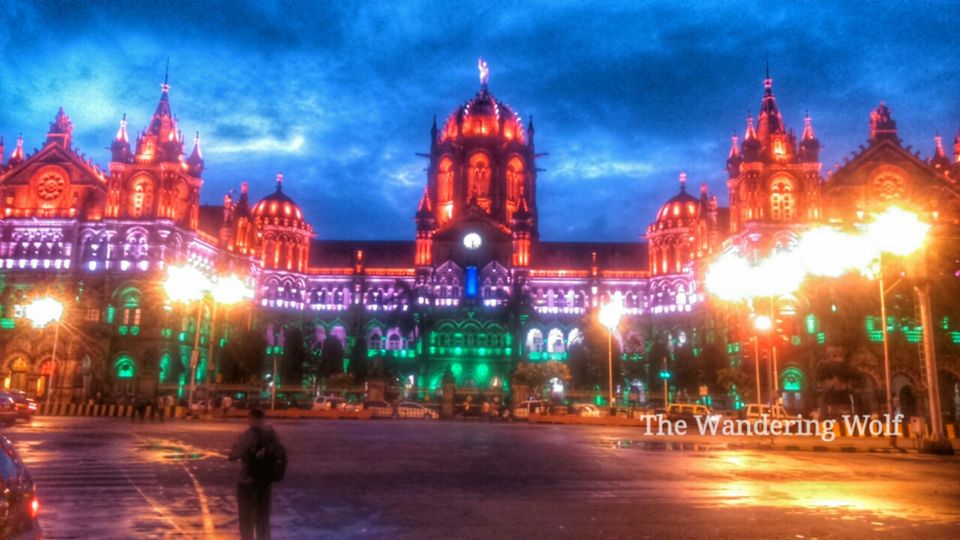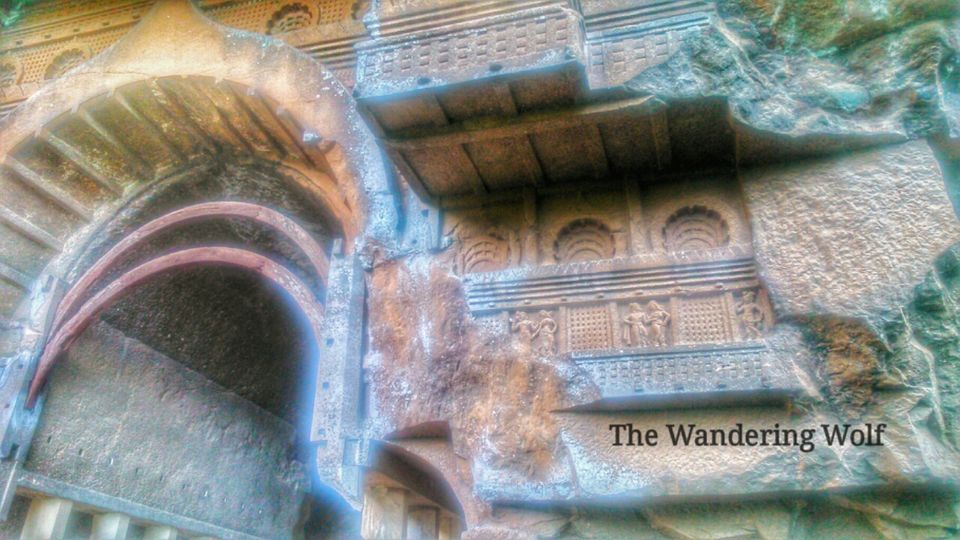 05:30am: My sleep broke due to the snoozing of the ALARM, the worst music ever to be played early mornings. Anyway, I had to wake up no matter what. It was The Independence Day and obviously being a weekend I had decided to have my First Solo trip (not by choice but had to since my friends ditched me in the last moment) to KONDANA CAVES. Well these are basically the Buddhist Caves dated back to 1st Century. I was in dilemma as to whether should I catch 06:10am or the 06:40AM Karjat Fast local due to the laziness. Well did I know as to what was waiting for me the rest of the day?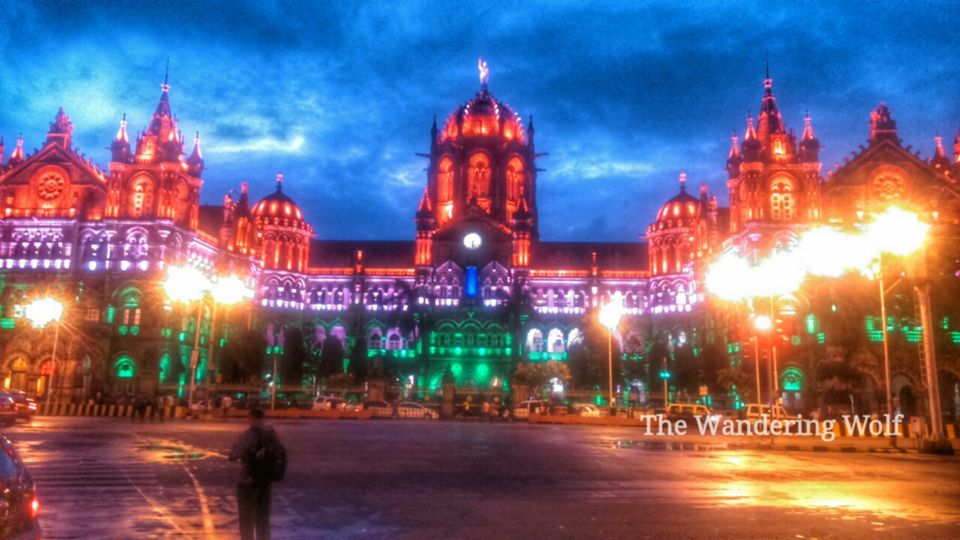 When I reached to CST, I was amazed with the most Elegant Light Display of the CST Station. I could only say one word B.E.A.Utiful. With the Tricolour display of CST, it was finally ready for the Independence Day. Such a magnificent structure dressed with Tricolour as just amazing. The Victoria Statue on top was focused with White Lights. I just wished for a Better camera so that I could Picturesque it, but I could only do it with my Cell Phone as I promised myself I'll have one very soon. And with no time to waste I was travelling to Karjat on 06:10 fast local which was supposed to reach the destination by 08:00 Am. It was a beautiful journey through the lush greenery, hills and the Dark clouds; it seemed to be a perfect journey out of the Concrete jungle.
Well the train was in time, with a Gut feeling I walked out of station on the eastern side towards the Sriram Bridge, from where I was supposed to catch a tum-tum which would take me to the base village, Kondivade. They charges me Rs.20/- and Mr. Kiran was kind enough me to drop at Kondivade village and also gave the directions to reach the caves, on enquiry. As I passed through a School, locals suggested me to follow two boys who lived on the way to Kondana Caves. It was fun, walking through a path that had a river continuously flowing and the locals were busy with their chores. It was amazing as to how clean the water was; even the air was pollution free. When I passed through Kharvandi village, the boys left my Company and went in their paths. Again I was alone, but now I felt as if I was getting lost on the way, due to lack of directions, as not to get lost, I downloaded a pic of Kondana Caves and had to show to the locals as I couldn't explain them about the caves in Marathi. It seemed funny showing the pic but it did help me out in finding my directions. As I walked further on the left hand side I saw some vehicles being parked and I moved towards it to ask for the directions. Luckily I was in the right path.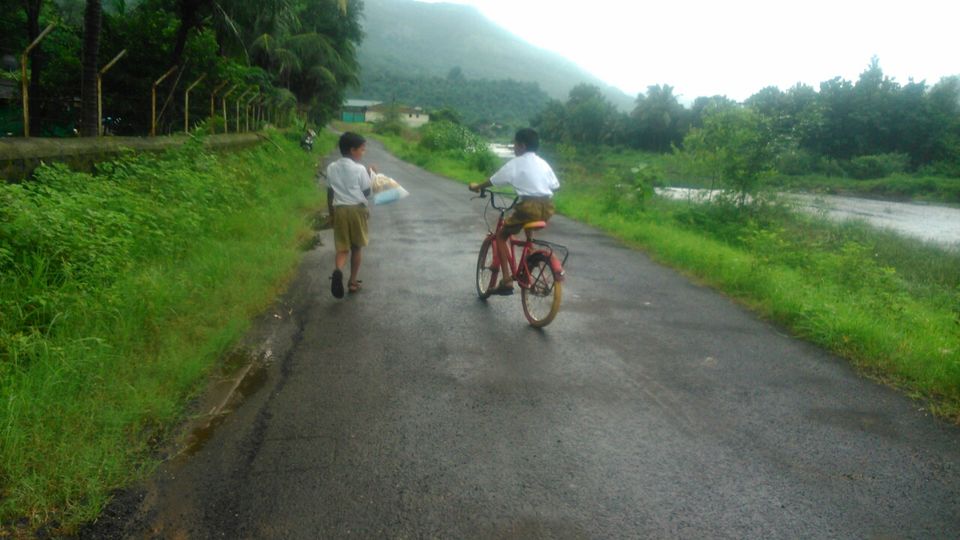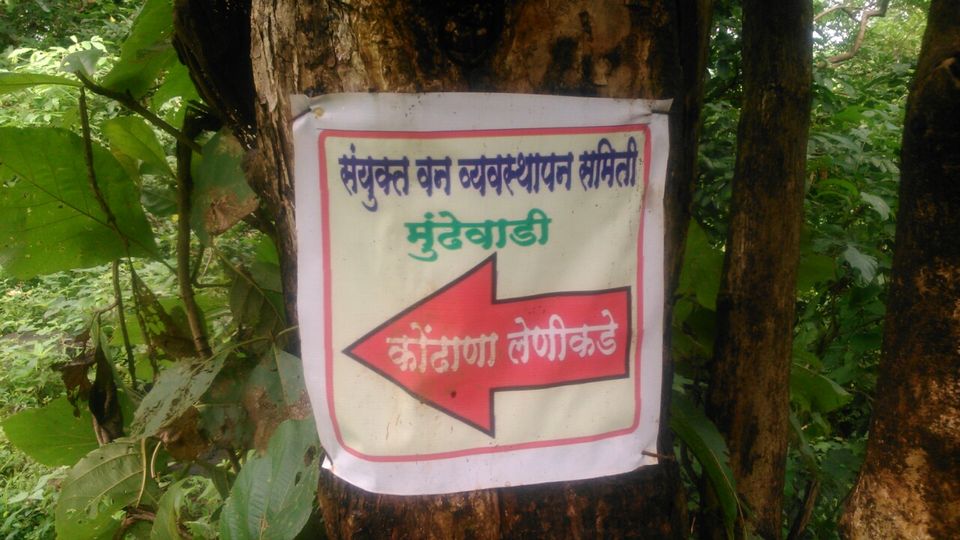 From here the path is steeper; as I was ascending I noticed something on the tree and had to divert from my path to read it. Well it was nothing but the Directions towards the caves. Now I had to follow it to reach the caves. The path was narrow, filled with lush greenery, small crystal clear streams, but the path was still steeper no flat ground. I pushed myself, as there was no one else to do it for me at that point. I washed my sweaty face in the stream. The water so cold that I felt I would lay down right next to it. But still the destination was far away. As I moved further I heard the sounds of Human beings shouting. I realised that I was very close to my destination. But when I reached there it was human beings but there were no caves. Actually people were having fun in the waterfall. It was huge, beautiful and seemed as if milk was pouring down on the rocks. Some people were enjoying the waterfall whereas other were indulged in getting a selfie clicked with all the funny faces and poses, while other were busy in having hot corn at a shack which was near to the waterfall but across the stream.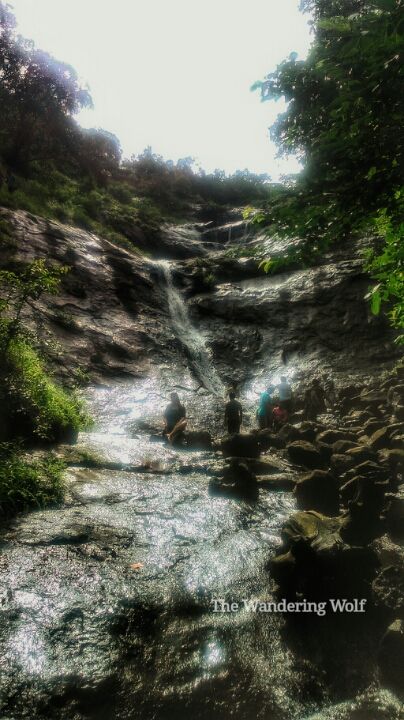 Next to shack there was a sign directing towards the caves. I followed them again. Now the Path was even steeper, now I was passing through not only the woods but also picnickers. I dint want to be stuck behind the tiring crew, so I just rushed forward. And again there was a waterfall, but I looked up towards the waterfall, I saw the KONDANA CAVES. I had reached my destination; it was an outburst of mixed emotions which were filled with Joy and tiredness. Now I was rushing towards the Caves to have a glimpse of the Spectacular long lost Historical Structure. It was Orange in Colour, with Three Waterfalls giving it a spectacular view. I couldn't resist myself from clicking the Pics of the Place.
The Caves were in a dilapidated state not because of the negligence but due to the earthquake. The Outer side of the Caves has a beautiful carving and are divided into 5 sections. The Main Structure had Stupas, meant for praying. The one to the right was just a cave filled with human litter. And to the Left, seemed to be a Bedding section, and the last cave was shut as there is a deep hole filled with water. In front of this there's a waterfall. Bedding section cave was ruined by the tourist as they had left behind their litter in it and also the Alcoholic fiends had felt behind their broken bottles.
I passed my time sitting over there enjoying the peace around the woods and the Waterfalls, was mind pleasing. I was just meditating for few mins, when my peace was broken by the picnickers who were shouting and having fun among themselves. I could see trains passing through the tunnels from the Caves. Around 10:30AM I made my journey back towards the Karjat Station. I could've sat there for some more time, but as the time passed by the place had started to get filled with trekkers and picnickers. And the peaceful time was lost. As I moved back, there were still many more were coming, I could just imagine as to how the place would look with so many people around the caves clicking SELFIES.
As I was back on road, it started to drizzle, so I decided to have Tea at a small shop near to Ullas River, it was just perfect, having hot tea with a Spectacular view of the river and cloud covered hill in the background. It was very beautiful, and in order to pass the time, I started to have a chit chat with the shop keeper, who gave me directions towards Rajmachi through Kondana Caves. I was back on my path after bidding him goodbye.
I was back to my room at 03:00 PM, after hitch hike on a bike to the village, then with the help of TUM-TUM reached the station, and with Mumbai CST local I was back in my room. When I reached back, I was shocked seeing my roomie sleeping. I kicked him off his bed.
In short, it was the best short solo trip ever. There were man funny moment along this trip, but it was worth it.
Expenses:
1.      Rs. 60/- local train (CST to Karjat & return)
2.      Rs. 40/- Tum-Tum (Station to Kondana village &  back)
3.      Rs. 20/- Tea, Snacks etc.