Our hectic urban lives are riddled with chaos and commotion. Being one's best self can often take a toll and prevent us from simply letting us "happily be". It is no surprise that we humans are seeking solace in serene living, at least once in a while, if not every day. As a result, we are seeing a trend of wellness-travel catching on fast and firmly. Whether it is about rejuvenating a tired and ailing body through rustic treatments, or simply feeding the soulful mind with right thoughts and energy- wellness retreats are offering it all. And what better place to avail this wellness-immersion than in the very heart of alternative Ayurvedic origins- Kerala. Whether you wish to lose yourself in the beauty of Mother Nature, or simply aim to relax and pamper your body with the most nourishing organic foods, there is something for everyone. And then there are the holistic packages which offer you a completely transformative experience- mind, body and soul!
• Spice plantation succour: Kaivalyam Retreat, Munnar: The green lushness of the spice plantations is sure to soothe your eyes at first glance. Kaivalyam plays a great host with eclectic stone cottages overlooking gorgeous tea valleys. Choose to get up to the melodious chirping of birds, or to an invigorating Surya Namaskar while soaking in the first rays of the sun. This holistic health retreat is known for its Yoga offerings, particularly its week-long beginners and advanced Yoga courses. These are well complemented with nature-therapy such as nature trails, farm experiences and wholesome organic meals.
• Bliss in the backwaters: Carnoustie Ayurveda and Wellness Resort, Mararikulam: An award-winning luxury Ayurveda Resort, this retreat is known for its blend of wellbeing offerings, namely Naturopathy, Yoga and Kalari. Naturopathy makes use of the five elements- Prithvi (Earth), Aap (Water), Tej (Fire), Vayu (Air), and Aakash (Space). Each of these uses specific healing techniques to give you a holistic healing outcome. The resort is adept at Yoga offerings to suit the soul, from classic Hatha Yoga to Ashtang Yoga to Kriya Yoga and others. One unique offering is lessons in the 'Marma'- the art of knowing and activating all the 107 energy points in the human body. These vital points (called marmas) are used for correcting the body's energy flows and replenishing its resources. All of these are are provided alongside premium comforts and soulful ambience, with a choice of villas or typical Kerala-styled luxury houseboats.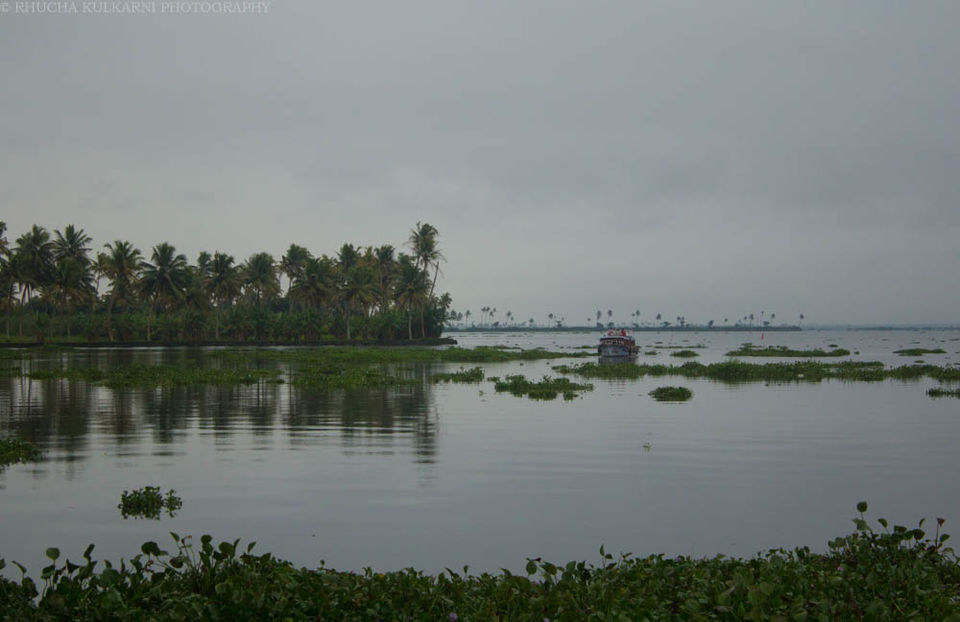 • Serenity amidst sand and sun: Niraamaya Retreats Surya Samudra, Kovalam: Kerala is synonymous with pristine beaches, and the beach experience ups a notch with Kerala-styled heritage cottages perched on a dramatic cliff-edge, only to open to secluded beaches. If you wish to be guided onto a personal path to rejuvenation, you have arrived at the right place! For those who are constrained by time, they have a 5-day "Relax and Rejuve" Program- 'Rasayana' package as well as the 'Ayurveda Stress and Strain Buster' package. For a longer lingering affair with wellness-indulgence, opt for their longer packages (14 days onwards) such as 'Slim Body By Ayurveda' and 'Body Purification and Detoxification'. There is also a special needs package, the 'Bone and Joint Care' program which starts from 7 days onwards. For those who seek a spiritual journey, Yoga courses are a great kickstart into a conscious and balanced world.
• Rejuvenating river retreat: Kandamkulathy Ayursoukhyam Ayurveda Health Resorts, Athirappilly: If a gentle breeze from the riverside is what transports you to a state of bliss, look no further. Kandamkulathy Ayursoukhyam is nestled in the midst of a tiny village (Thumboormuzhy), on the banks of River Chalakkudy and is surrounded by herbal gardens that are a treat to the eyes. What's interesting is that they have a variety of intense Ayurveda treatment packages as well as Ayurveda leisure packages. For treatment one can avail Abhyangam (full body massage), Navarakizhi and Podikizhi (muscle relaxation techniques). All-inclusive packages include sightseeing such as the amazing Athirappally waterfalls nearby are an added attraction. One can even witness some wildlife beauty at the Kodanand elephant sanctuary, as a part of the "Mystic Greenery" package. 

• Vintage wellness: River Retreat Heritage Ayurvedic Resort, Cheruthuruthy: If you wish to experience royal Keralite hospitality, this is the perfect choice. After all, this property was the former summer palace of the Maharajas of Cochin and makes for among the best leisure-cum-wellness holidays. Holy Basil is the inhouse beauty spa, with a range of Ayurvedic beauty sessions. This is more for those who wish to mix wellness with pleasure and leisure, for its restaurant serves lip-smacking food and natural environs are a welcome change from busy cityscapes.
These wellness holiday destinations from Kerala are panacea for you to discover the real, inner you. Whether your intent to embark on a wellness vacation is to spend time and connect with a loved one, or to self-introspect in solitude, it is a welcome change. After all, a wellness escape can help you break away from the hubbub of life's daily commitments, and come back rejuvenated and refreshed, to take on life anew!