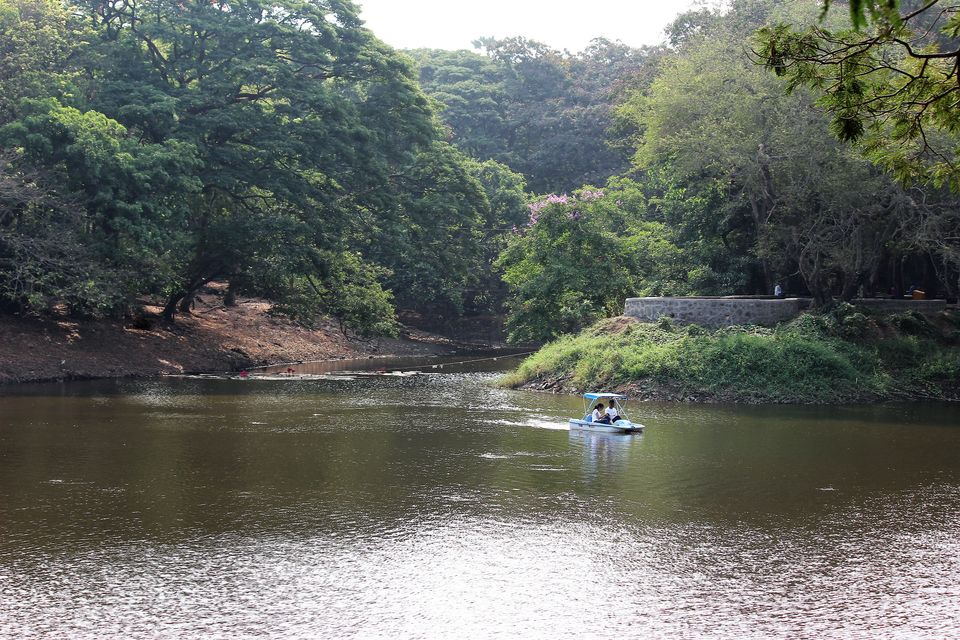 Mumbai is perhaps notorious for being a polluted metro, but there are some gems (not very hidden even) in this Maharashtrian capital that make one forget all about pollution! Today, I'm going to tell about a campsite smack in the middle of this cosmopolitan city! Yup, you heard that right! This is not in the outskirts of Mumbai, but right at its centre.
Sanjay Gandhi National Park (or Borivali National Park, as it was formerly known) is over 26 thousand acres in area, and home to thousands of species of plants and animals. There are more than 50 thousand types of insects in here. And if you love butterflies, you will have a chance to visit a dedicated butterfly park to explore these winged wonders - Dr. Brandis Memorial Garden. I spent almost half an hour in this park, clicking away at those gorgeous butterflies! Seen in this picture is a Jezebel butterfly, known for its regal wings.
A Permanent Camping Ground!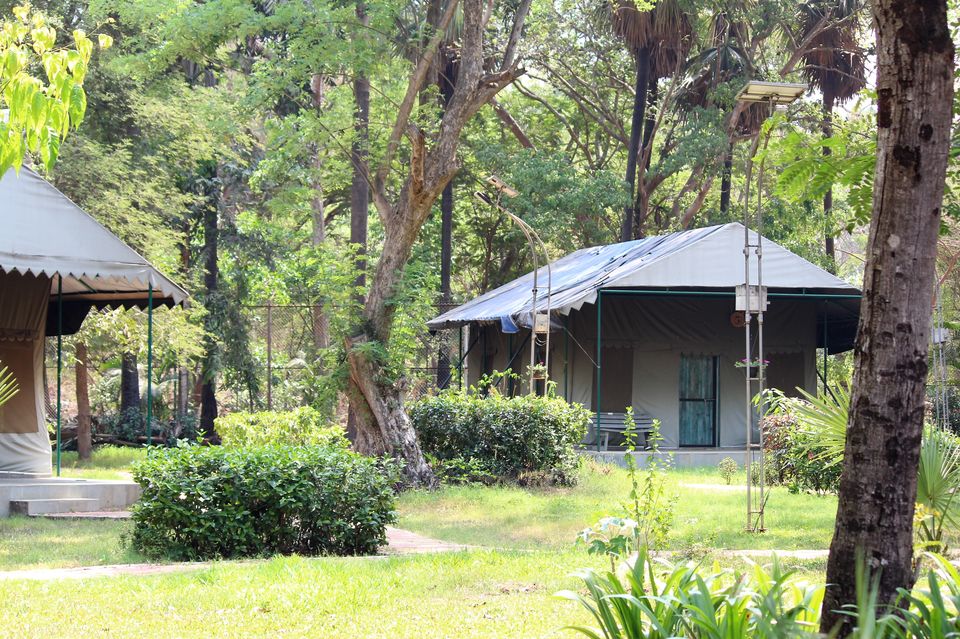 Somewhere deep inside the national park is a small camping ground with 5 tents which stand there permanently. Protected from the wildlife and also from rain and heat (some are air-conditioned), these comfy tents are quite roomy for a small family or group. Each safari tent has bedding and blankets. Washrooms are not en-suite, but available. They also have sit outs and canvas windows, the flaps of which can be drawn up or down as per convenience. The enclosure is a nice picnic spot away from the humdrum busy city we know.
Become A Botanist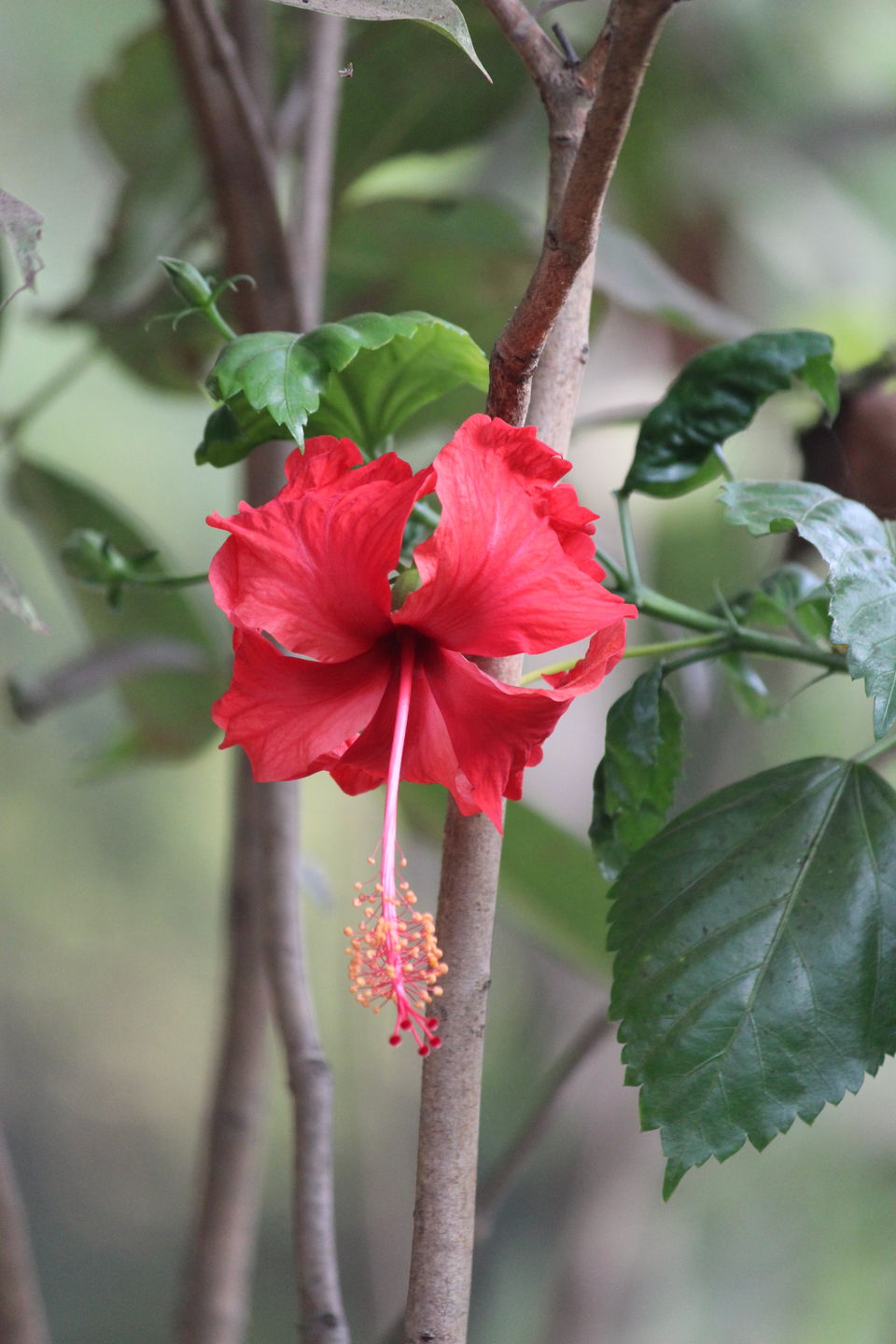 Campsites are best utilized after sundown. You must aim to make the most of the daylight when you are in Borivali National Park. Explore the various marked trails in this protected area and bring out the botanist in you as you try to identify different flowers and trees. You will be spoilt for choice as there are over one thousand species of flora here! If you are into history and caves from a different era, head to Kanheri Caves which are said to be carved by Buddhists in the 1st century BC. Birding enthusiasts can join one of BNHS's (Bombay Natural History Society) walking tours.
Get On The Safari Bus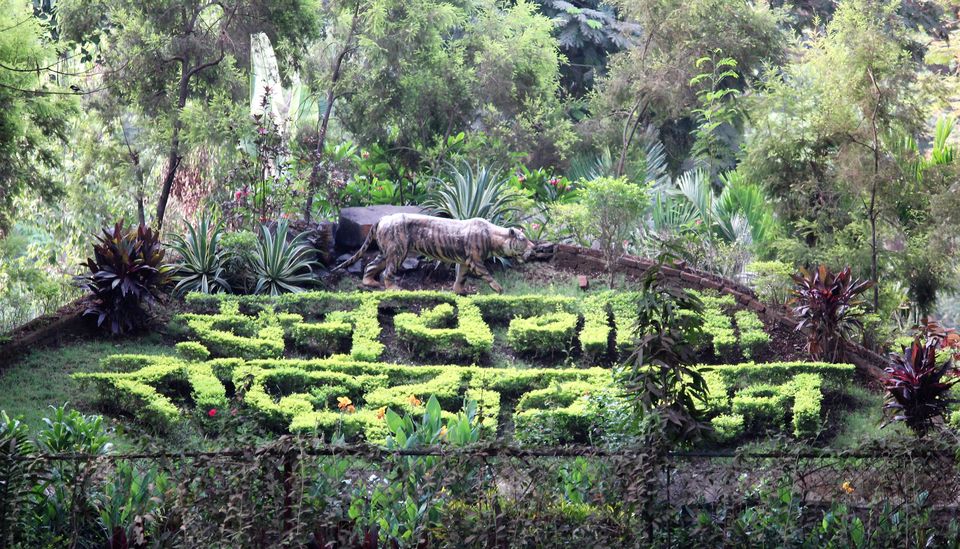 I am a wildlife enthusiast at heart, and the thing that most excites me on a trip to any national park is animal sighting. Sanjay Gandhi National Park runs safari bus services at dedicated intervals to take visitors through certain areas of the park to make it easier to spot tigers and lions. While it is hard to spot leopards, you might be able to see a couple of lions during your lion safari.
Chase Some Deer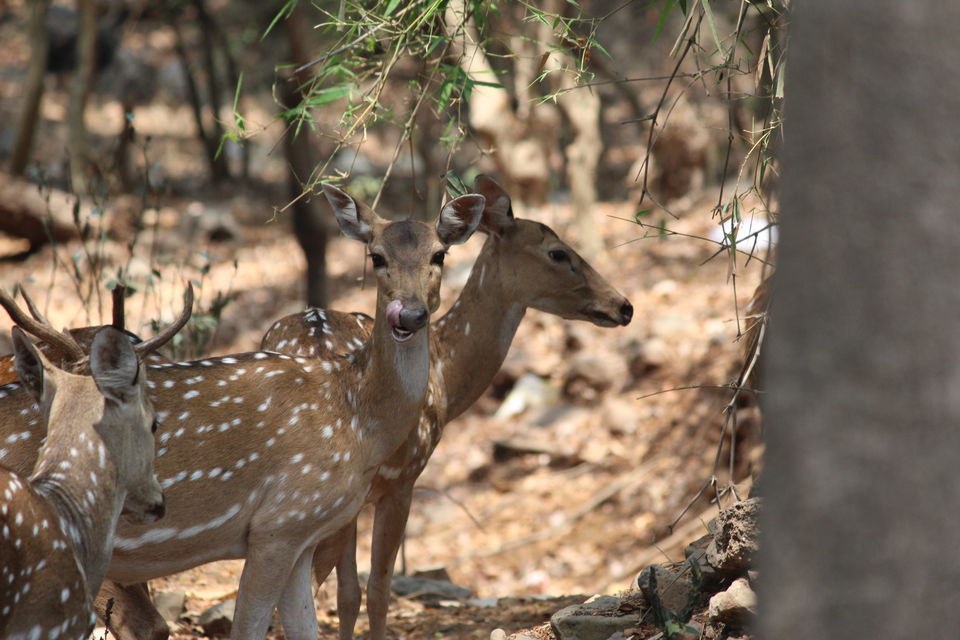 Don't let your heart sink in case your luck does not shine with any wild animal. You will spot plenty of deer at the property. When I spent a day at SGNP earlier this year, we saw a group of 5 deer and does gorging on some leaves. We must have startled them, because they fled the moment we tried to approach them. However, the desperate photographer in me had to chase after them for some close up shots. So, a friend and I tip-toed our way, slightly deeper into the forest to finally catch them still.
You'll Never Go Hungry In The Jungle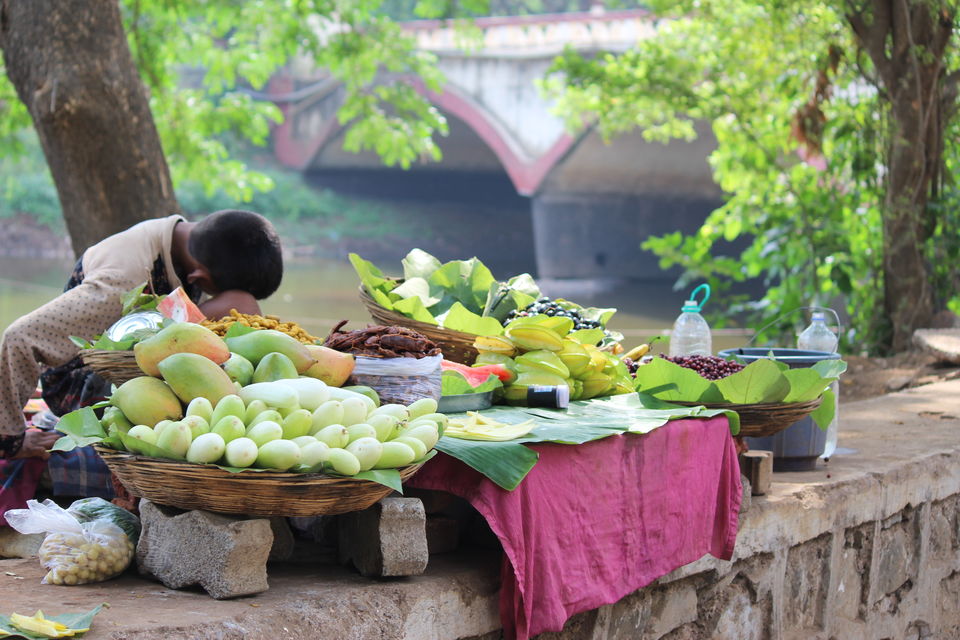 Natural surroundings and the excitement of being in the jungle can make your ghrelin (hunger hormone) level shoot up. But you need not worry, because every mile or so, you will come across local vendors squatting under the shade of a tree, with a huge spread of delectable eatables in front of them. I personally enjoy eating starfruit with salt, some sliced cucumbers with chilies rubbed in and a wedge of a freshly cut watermelon. These water-loaded fruits will go a long way in keeping you hydrated as the (generally) hot and humid weather of Mumbai competes to sap you of your electrolytes.
Apart from fruits, you can also buy wholesome meals which are cooked and served hot. One such cafeteria stall is right next to the campsite! Indulge in some pohe and vada pav - Mumbai's favourite snacks.
Reptiles And Amphibians Galore!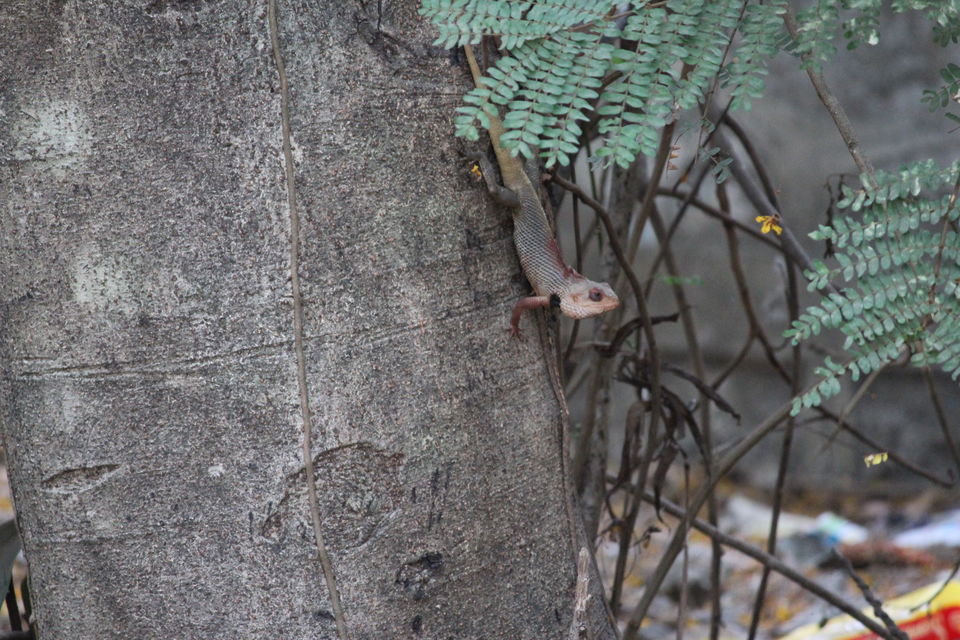 In our search for big animals, we often forget how precious the little ones are. If you are into macro photography, you'll have a gala time looking for various types of lizards, chameleons, frogs and toads. Also, you don't need to be a herpetologist to run into snakes and not be frightened of them. Nevertheless, I'll advise you to wear full clothes in dull colours (preferably, in the shades of green and brown) so you don't distract the fauna or scare them away.
Play A Game To Kill Time!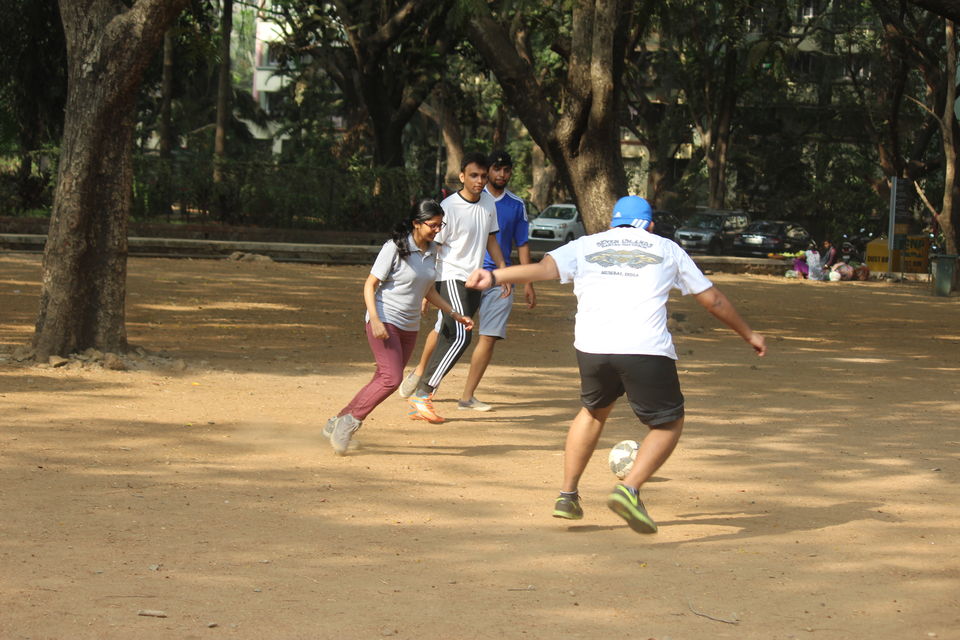 While SGNP is a really nice place for solo explorers or even morning walkers, it is a lot more fun when you are in a group! Get your best friends along and perhaps, also a football for a friendly game. The national park has some open fields which look inviting for a game of cricket, football or badminton. Carry a first-aid kit with you though, not to mention, some sunscreen lotion with high SPF!
Monkeys And Boat-Rides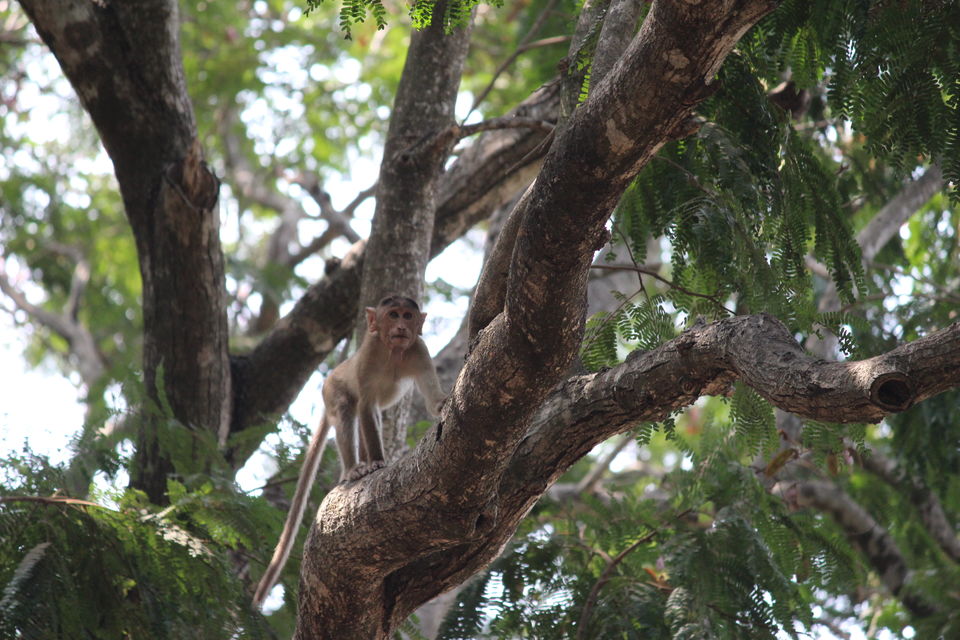 I have run a marathon through this national park, and I know how common it is to have monkeys on your way. But fret not! These mammals are harmless and won't snatch your hat away! ;-) Still, if you wish to be away from the dense trees and spend some time staring at the open sky, try one of the paddle boats in a touristy lake. From the water level, you will get great views of lotuses balancing themselves precariously on their long stems.
Tariff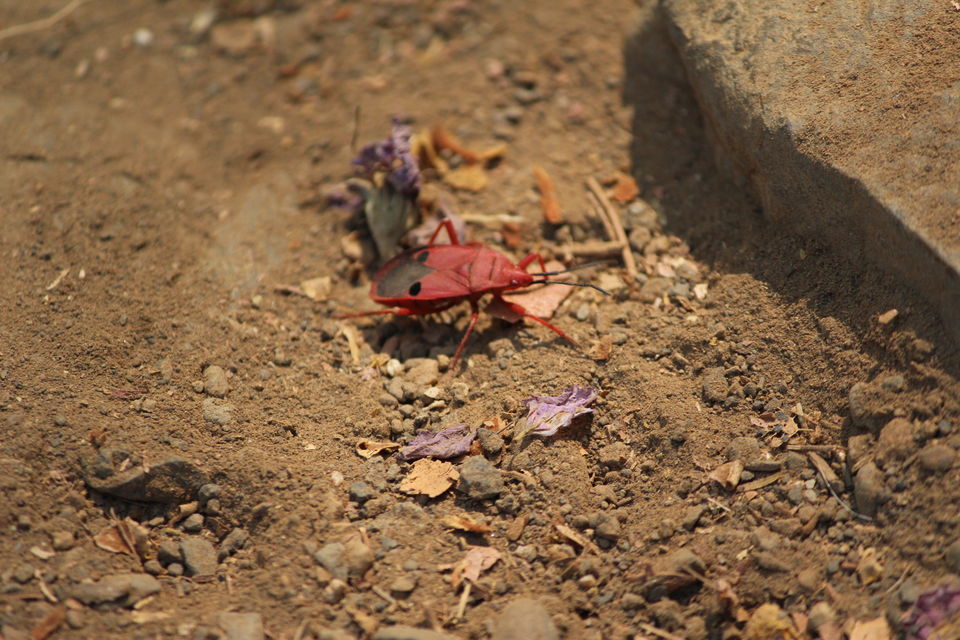 Each tent costs between INR 2000 and INR 2500 per night, depending on the plan you pick. Visit the SGNP website for more details. You can inquire or book by emailing at them at nicsgnp78@gmail.com or calling their office at +91-22-28868686.
Discover more camping and pollution-free travel ideas on my travel blog - Oindrila Goes Footloose. Do follow my journeys on Instagram, Twitter and Facebook!