Break from the monotony of everyday work brought us to India's first underground cave resort 'Guhantra'. This resort is eco-themed without disturbing nature and has planted around 15000 trees. The property has created an underground resort and ensured to have maximum ventilation and natural cooling by using solar powered as well. The resort is incredibly wondrous with cave ambiance. Far from all the city hustle, Guhantara Resort is a perfect escape.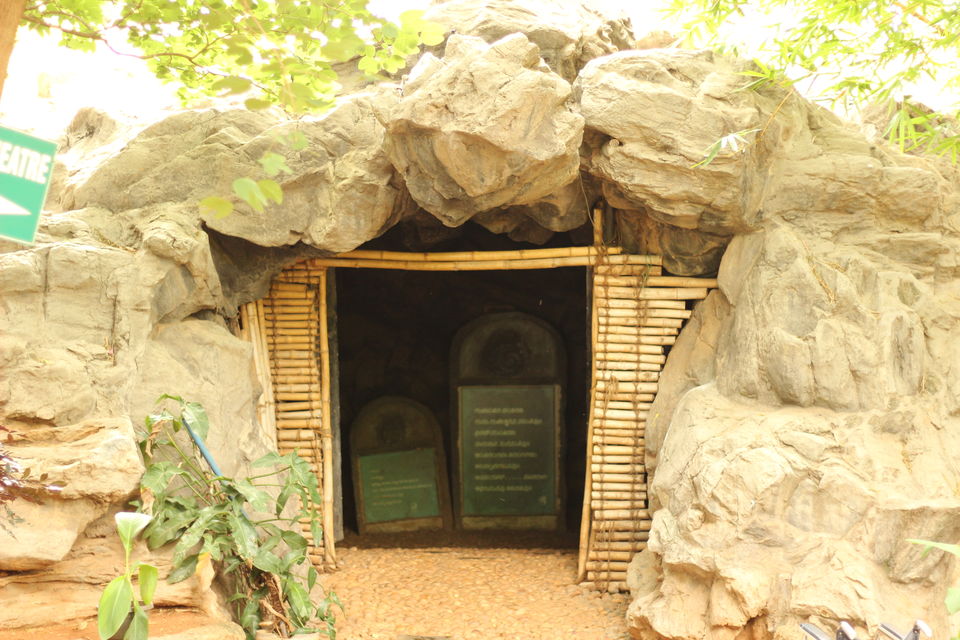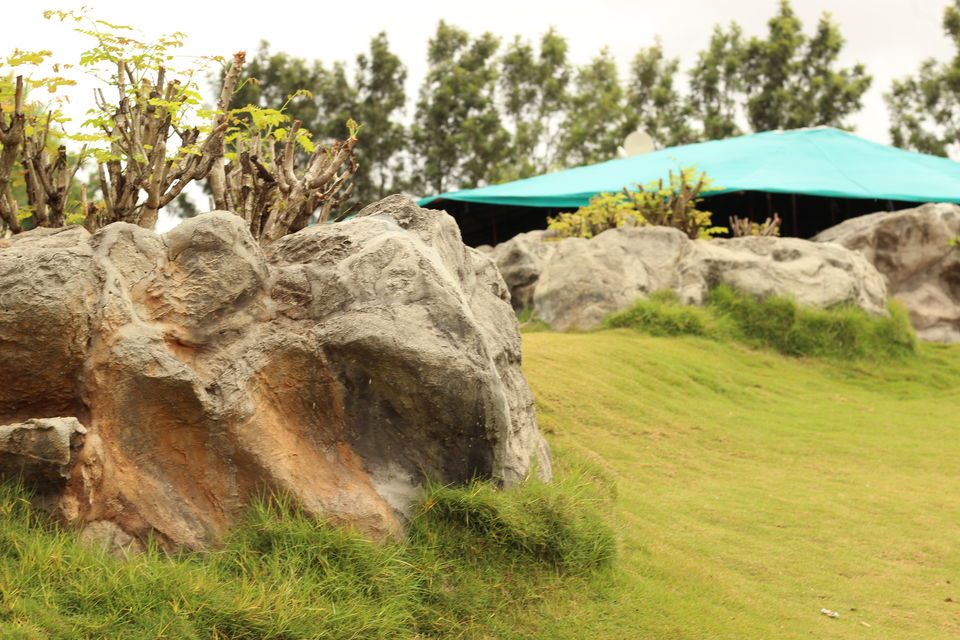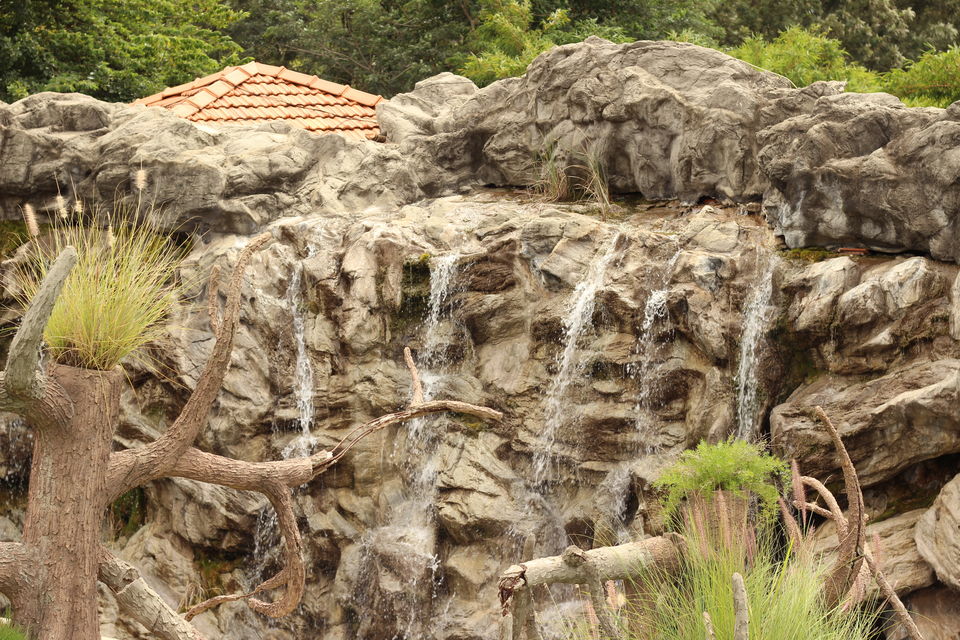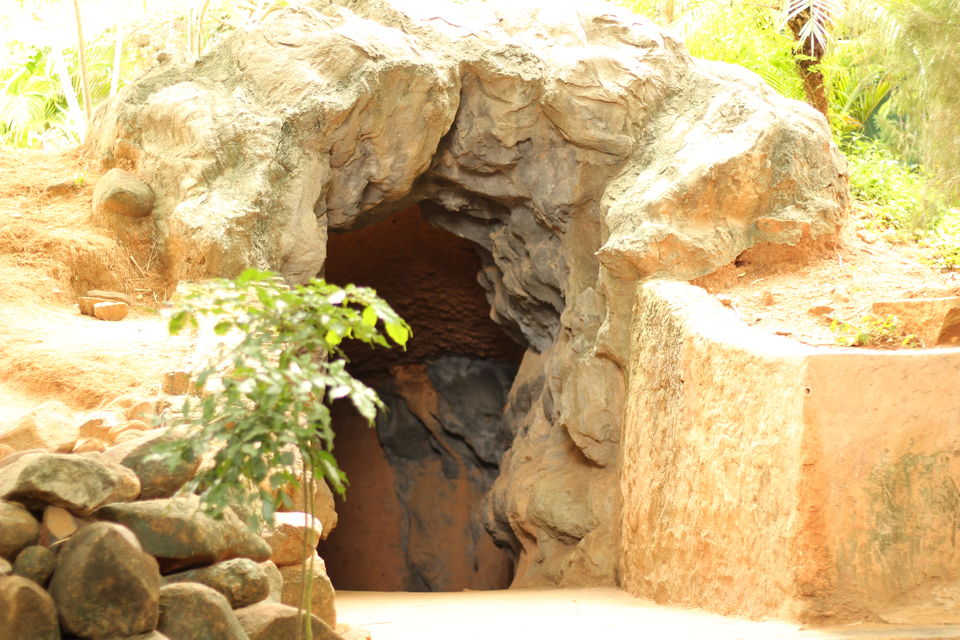 Who can visit?
This resort is best suited for Team outing and corporate lunch and day outs. Not only corporate but it's a good place to spend time with family and friends. Guhantra is close to nature, still connected to modern amenities.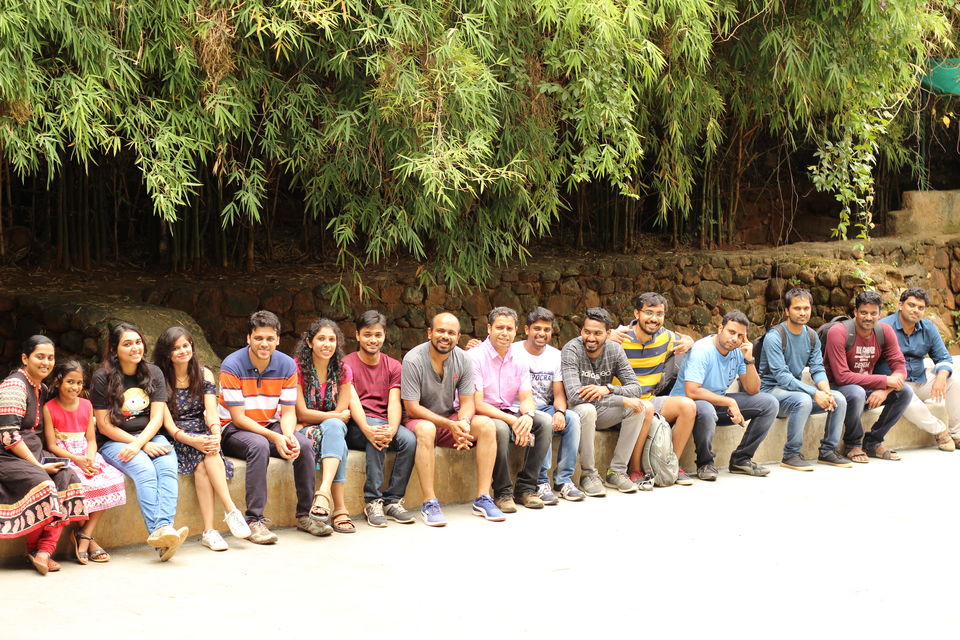 Cost-
They offer 3 different kind of package which covers food and games and they also have rooms which give you an experience of caveman without compromising on luxury.
Three kind of packages-
DAYOUT-
Rs. 1100/-
Welcome Drink,Breakfast,Lunch Included,Hi-Tea Snacks,Complimentary Games
TIme-9:00 AM to 5:30 PM
FULLDAY-
Rs. 1500/-
Breakfast,Dinner and Lunch Included,Hi-Tea Snacks,Complimentary Games
TIme-7:00 A M to 10:00 PM
HI TEA & DINNER
Rs. 1000/-
Welcome Drink,Dinner Included,Hi-Tea Snacks,Complimentary Games
TIme-4:00 PM to 10:00 PM
ROOM OPTIONS per night-
Breakfast Complimentary
Primitive - Single INR 5,000/-
Primitive - Double INR 6000/-
Lithic Room INR 7000/-
Lithic Suite INR 7499/-
Cave Suite INR 13000/-
Room is spacious. Room service and housekeeping are excellent.
How to spend a day of leisure?
Traverse across the 'RANGAMANDAPA', a beautiful auditorium ; quench your thirst by a good liquor at the 'MADHUSHALA' ; pamper yourself at spa therapy at the 'AGASTYA KUTEERA' and have supper at 'SAMBHOJNA'.Get soaked into the fun and adventure of several activities such as the quad bike ride, various indoor and outdoor games, bicycle riding, zipline,zorbing and a bunch of more.
Below are the paid activities-

Archery, Fish Spa
Quad Bike Rides - Rs. 200/- per head for 4 laps
Billiards - Rs. 100/- for ½ hour
Horse Riding - Rs. 100/- for 1 lap
Paintball - Rs. 200/-
Rope Course - Rs. 50/- per game
Zorbing Ball - Rs. 200/-
Gear Bicycles - Rs. 50/-
Bungee Trampoline – Rs 200/- + Tax per person
Bullrides - Rs 200/-
Zip-lining - Rs 100/-
Free activities are pottery, carom, Foosball, kids play area, cricket, throw ball, volley ball, Snooker, table tennis etc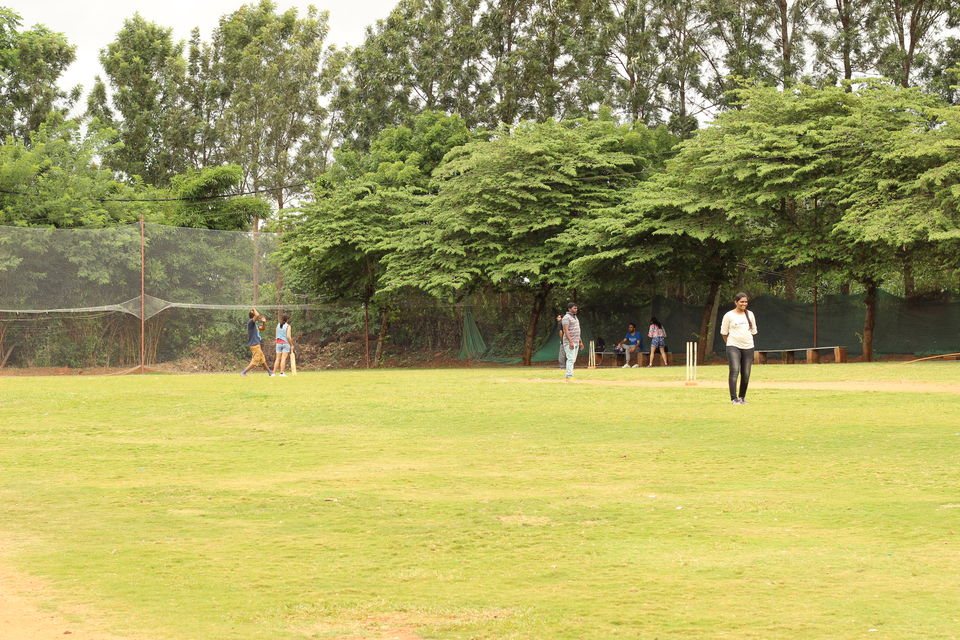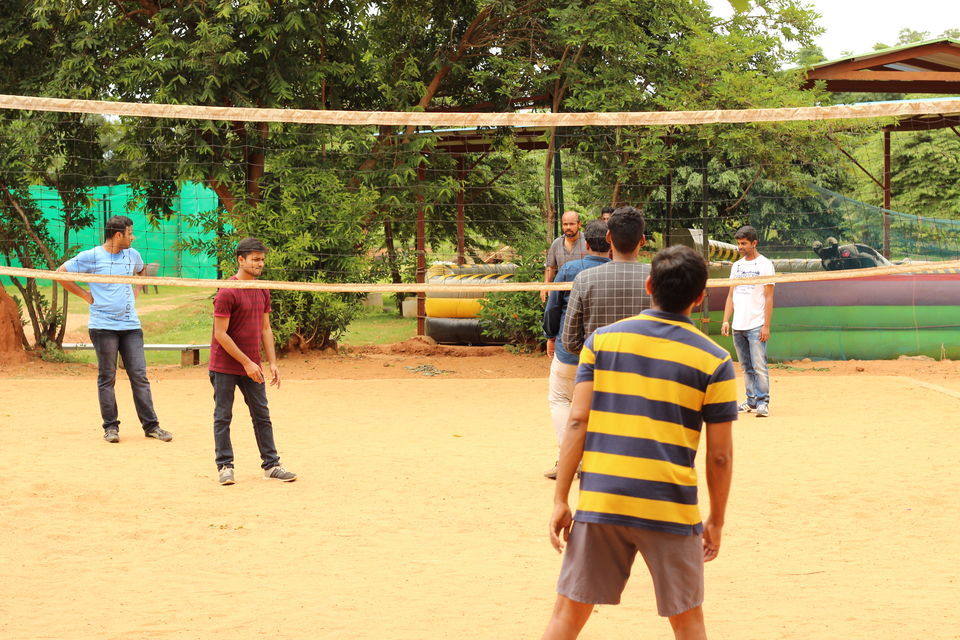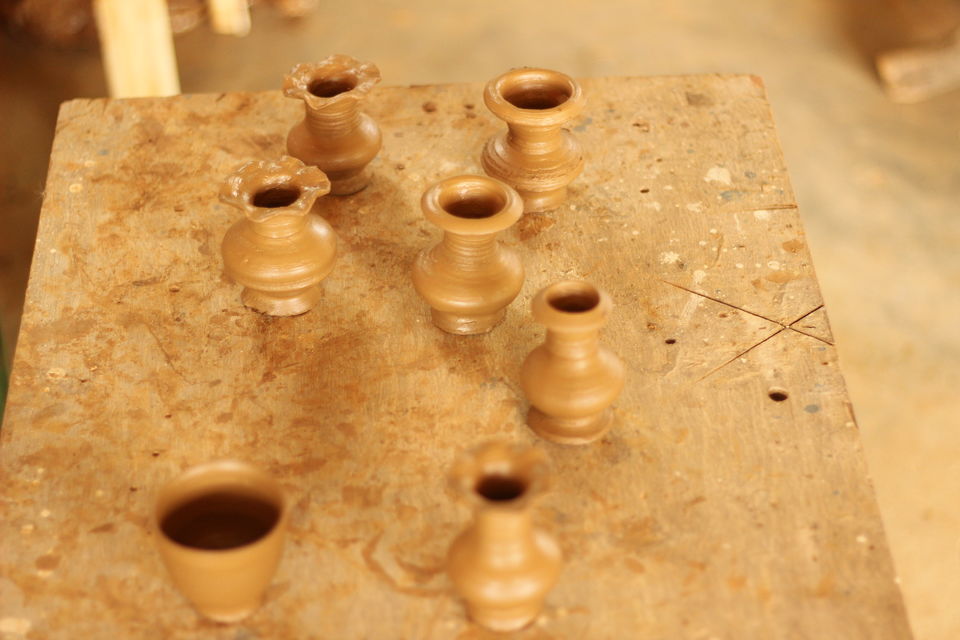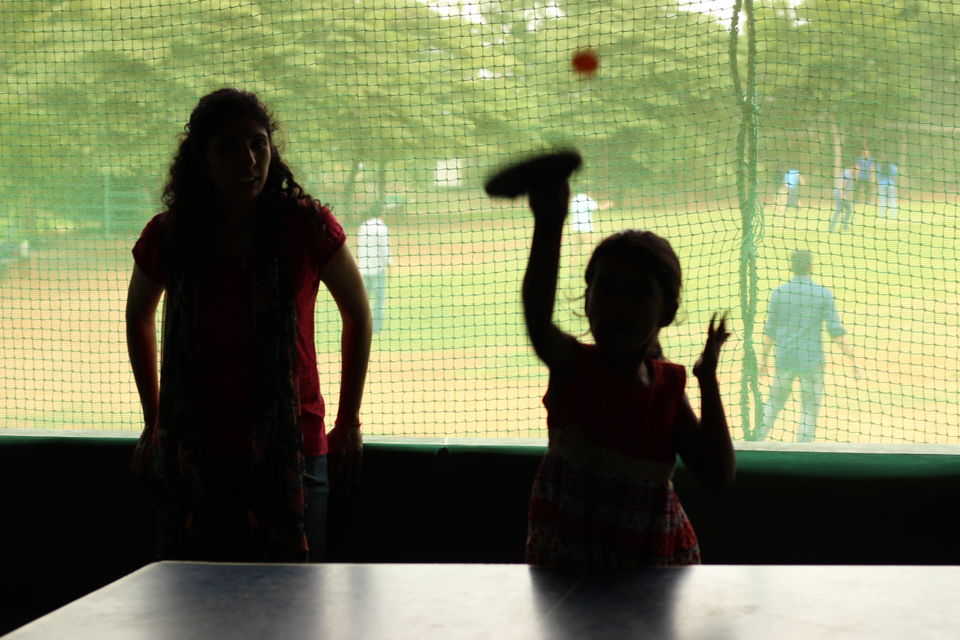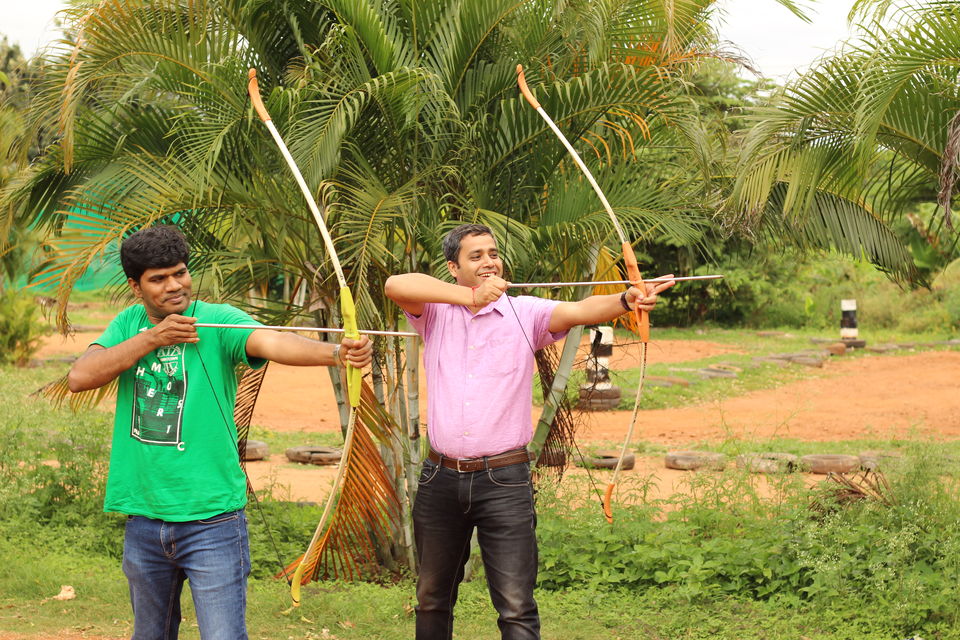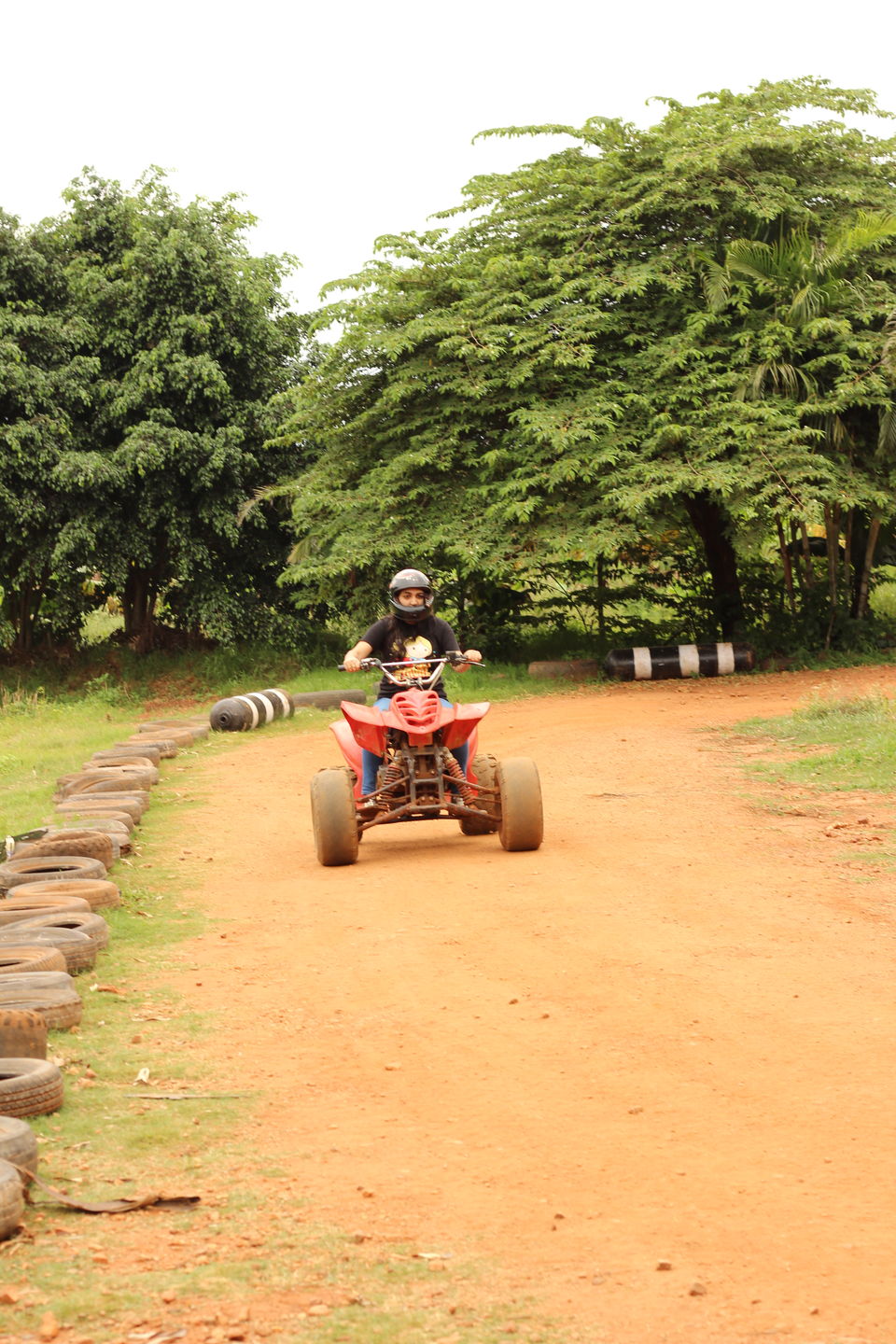 Start your day with a complimentary drink. Enjoy the soothing and tranquil place covered with plenty of trees giving you relaxation. Explore the adventure and in house activities. Lunch is served at 'SAMBHOJNA'.Treat your pallet with delicacies. The buffet has a good variety of both veg and non-veg.
The fun and enthrallment continue by dipping yourself into swimming pools.They have three swimming pools.One small swimming pool, one big and one swimming pool adjacent to 'Rangmandapa' which is amidst the waterfalls and antique rocks.It gives you feeling of residing in a stone age.Water was very clean and they were taking care of safety.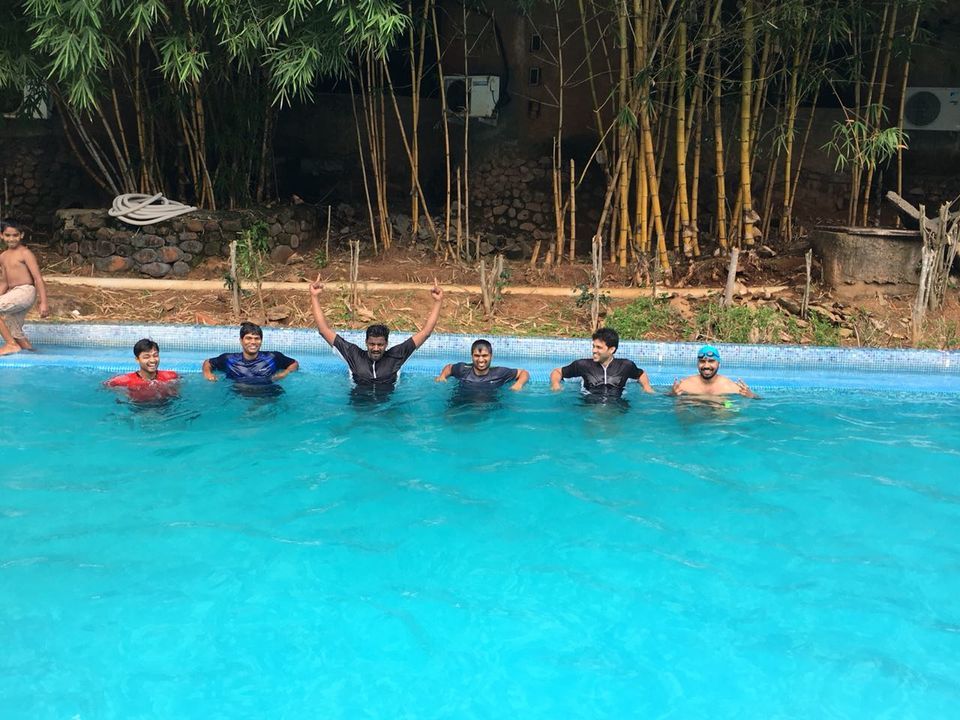 The special attraction of the resort is the Rain Dance in RangMandapa. The timing is around 3:30pm. Refresh your mind and body on the beats of the music.It will make the mood electrifying. Rain Dance is the best experience at Guhantara which is filled with excitement.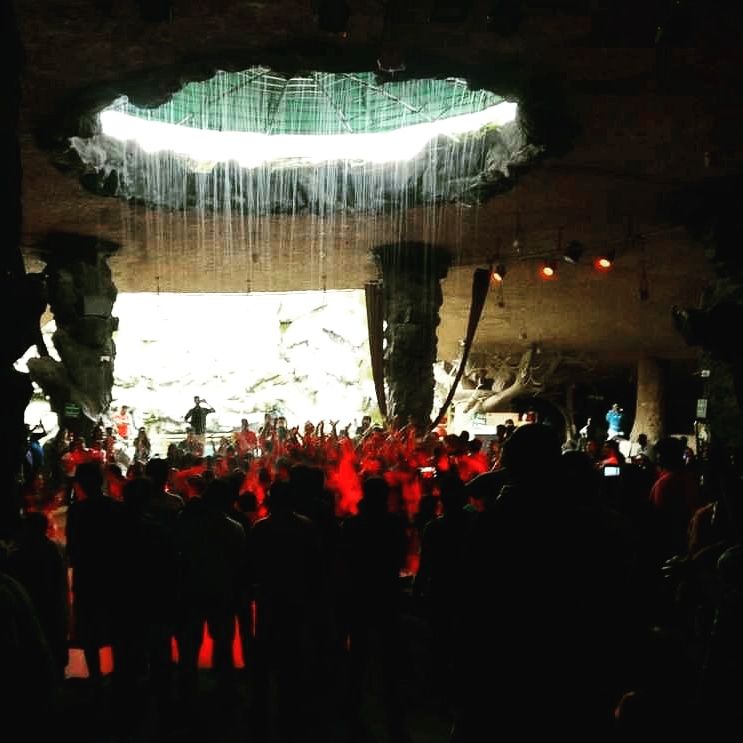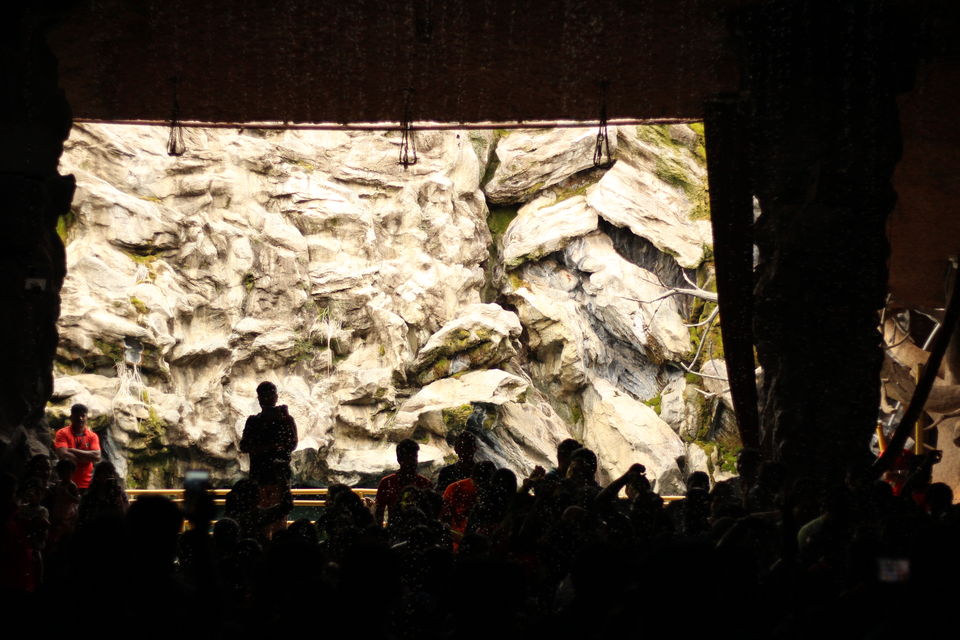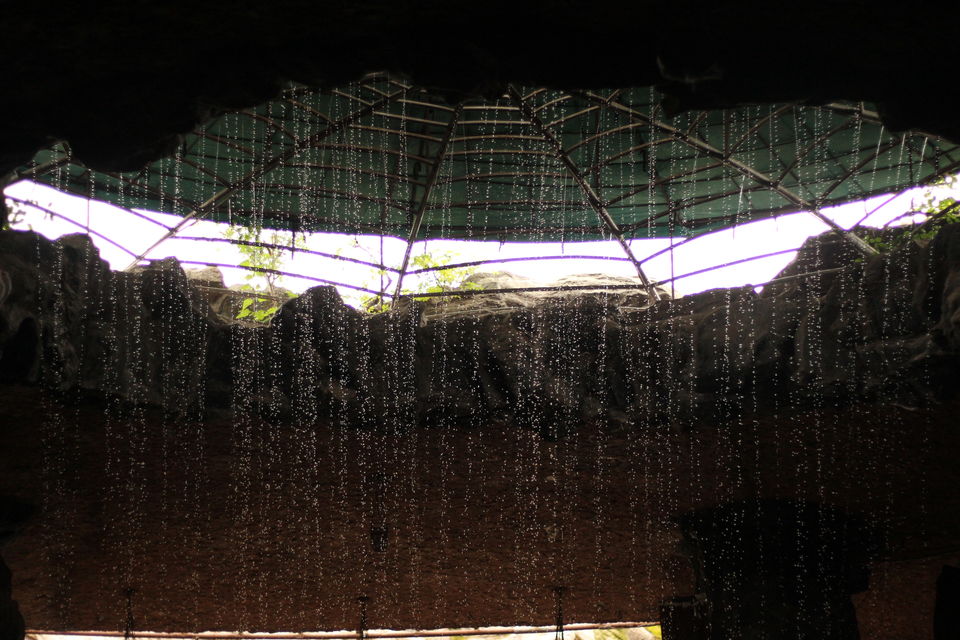 High-Tea:
A fresh cup of tea/coffee with bread pakora is the refreshment to end your enthralling day.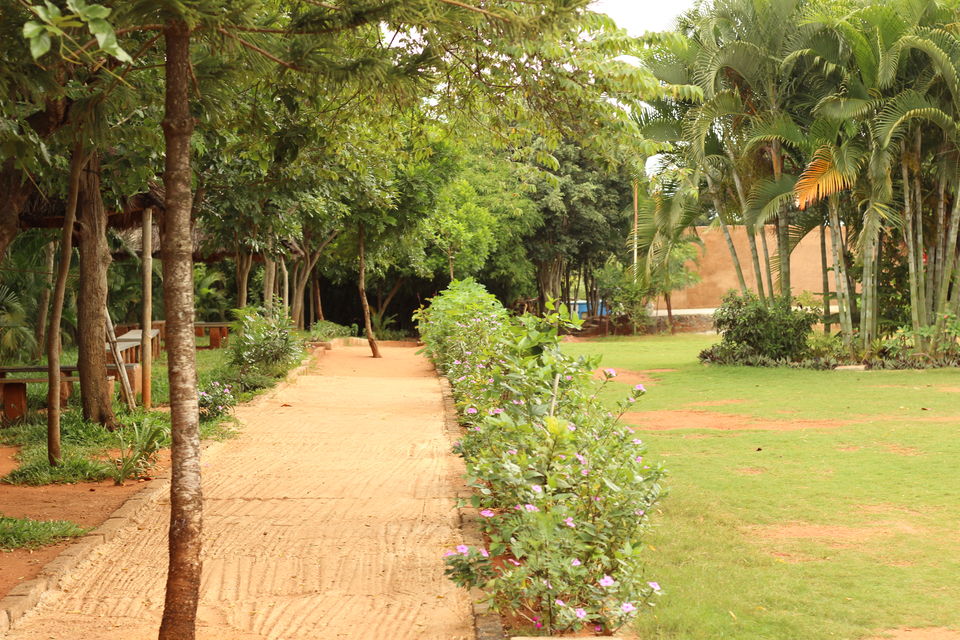 Best time to visit-
The best part of this cave resort is you can visit any time of the year. Usually, in the weekend the resort is crowded and there might be waiting time to do activities.
The staff is really helpful and kind.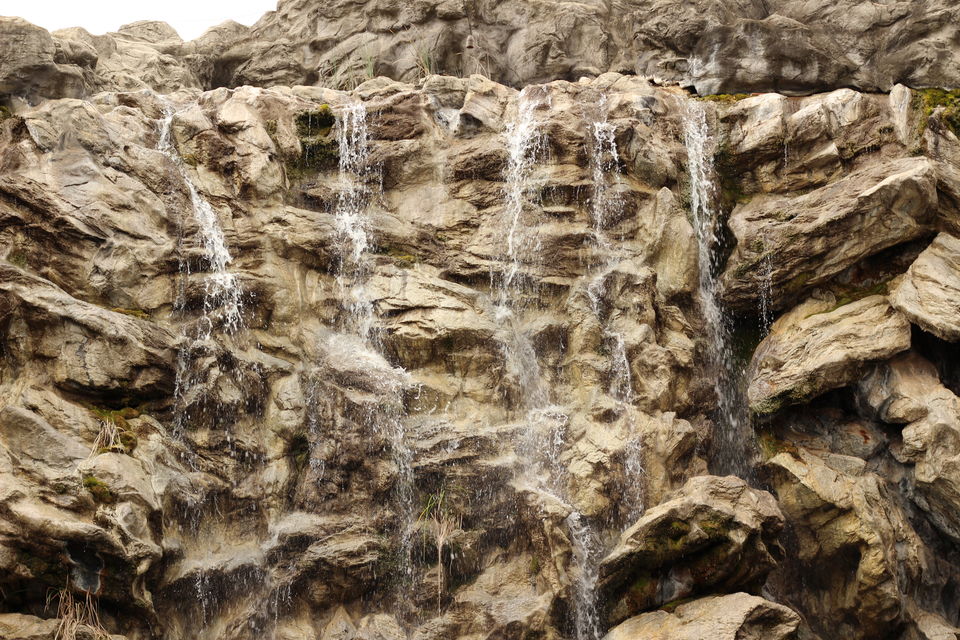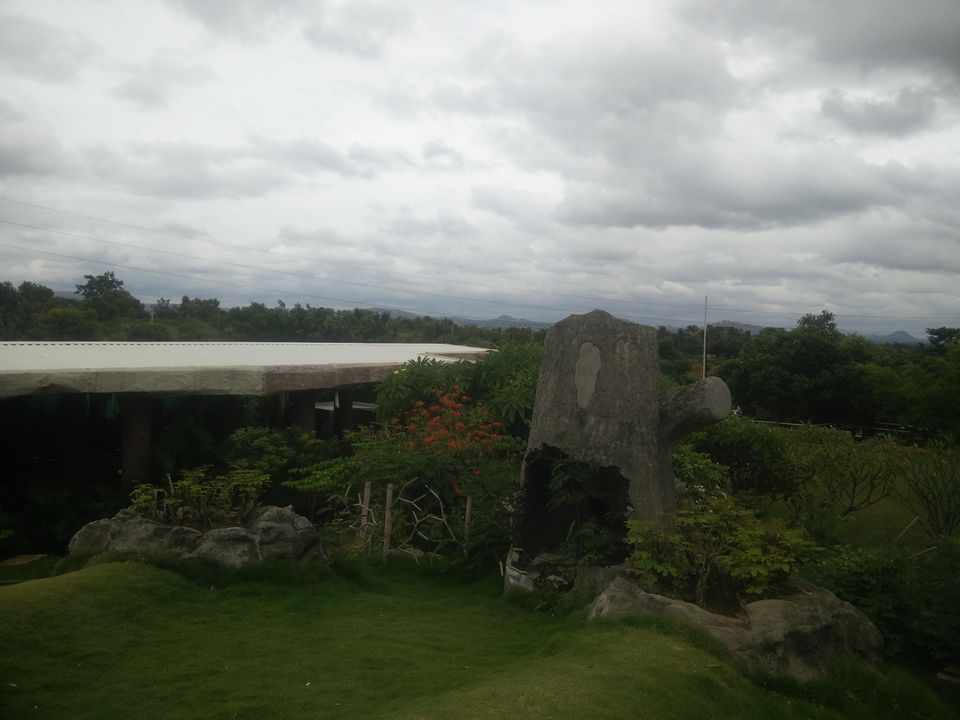 How to get here-
This resort is near Bangalore at Kanakpura road, 30km from the city. To reach the resort best way is to reach via road from Bangalore.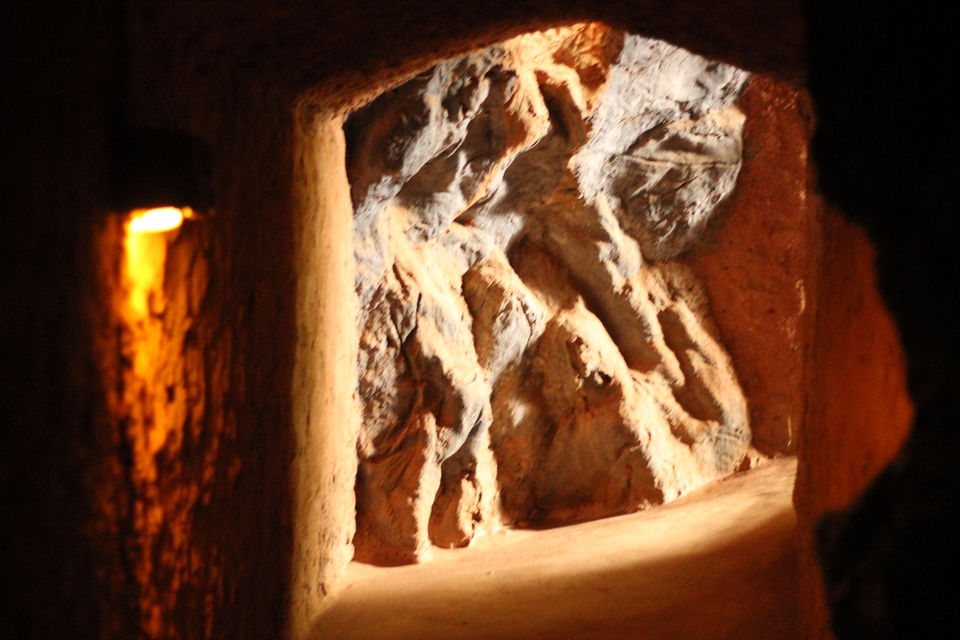 Important tips-
Avoid uncomfortable clothing during the activities (like saris, etc.)
Carrying jewelry or other valuables is not advisable.
For children below 5 years, the price is complimentary.
Children above 12 years are considered as adults.
Nylon clothes are compulsory for pool.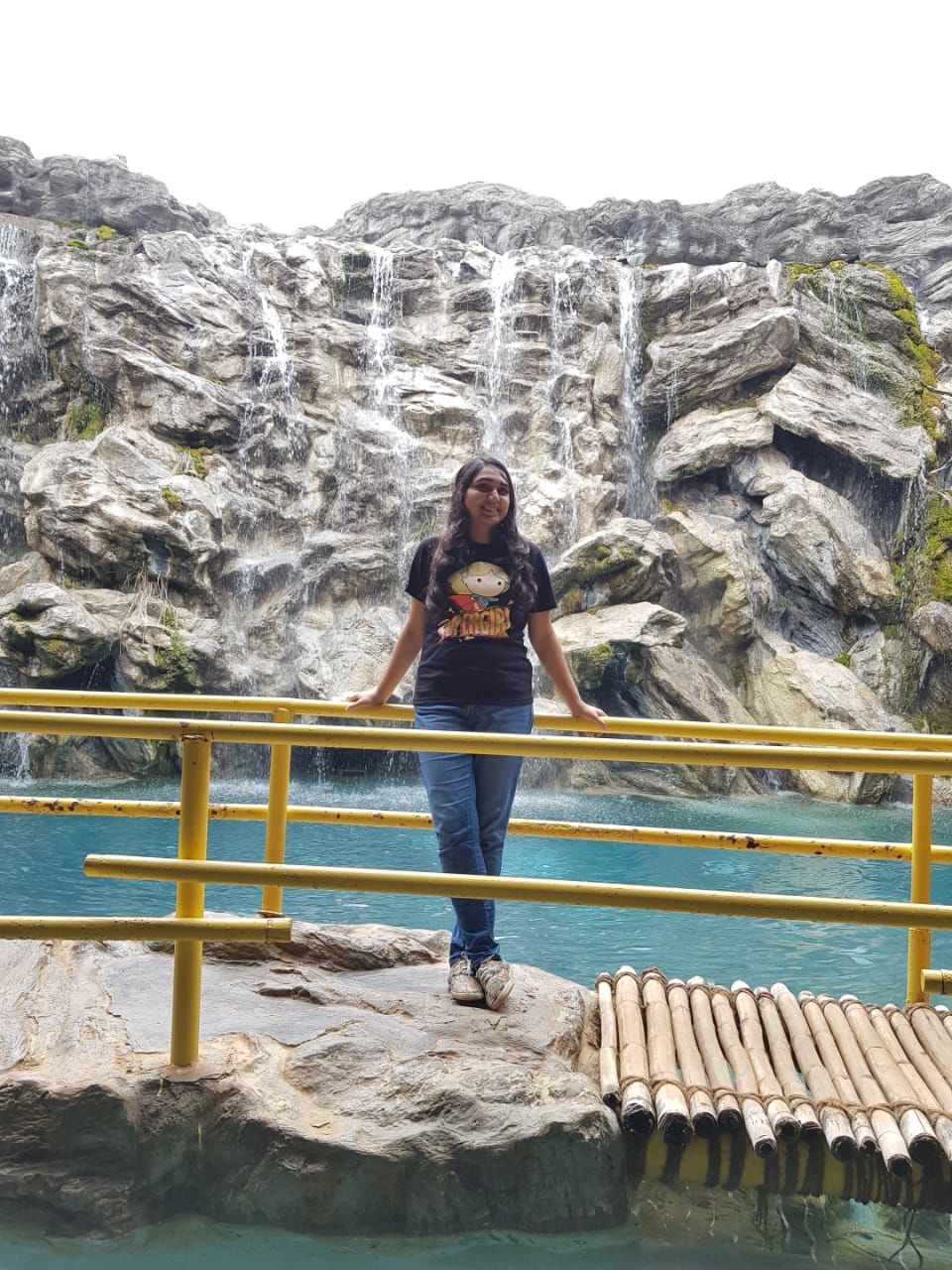 Click here to book the property!
https://guhantara.com/