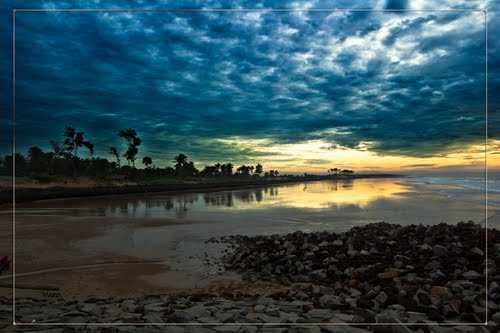 Located in the state of West Bengal, Digha is a beach town on the shores of the Bay of Bengal. Settled by the British, it was known as the Brighton of the East during the time when Warren Hastings was the governor of the Bengal presidency. The best time to visit the place is between the months of November and March, the winter season. With its serene and picturesque beaches, it remains an ideal retreat among youngsters, honeymooners and families. A trip to the town would be incomplete without tasting Bengali dishes including local seafood specialities. A huge number of hotels in Digha are available to suit every pocket. Those, who want to stay luxuriously, can book a room at plush resorts or hotels. While others, who want modern comforts without spending exorbitantly, can opt for budget properties. Hotel Dolphin is a good option, where travellers can find comfortable accommodation.
Staying at Hotel Dolphin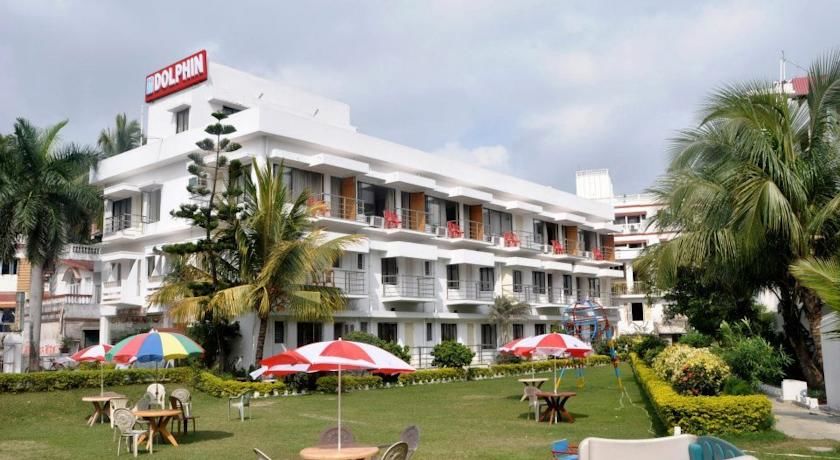 Located in Barrister Colony in the older part of the town, the hotel welcomes guests with a warm smile. The property is near attractions like Marine Aquarium and Regional Centre, Biswa Bangla Park and Amarabati Park, resulting in easy accessibility. While staying here, guests are offered best-in-class services and amenities to make sure their trip is a memorable one.
The newly renovated rooms of Hotel Dolphin Digha provide home-like comfort. Deluxe Double Bed (AC and non-AC), Executive Double Bed AC, Family Suite, AC Cottage, Four Bed (non-AC and AC) and Six Bed AC are the different room categories here. The spacious family rooms are ideal for those, who want to spend the vacation staying together. Featuring contemporary décor, all rooms are brightly lit. For convenience, TV, free Wi-Fi, telephone and 24-hour room service are provided. Holidaymakers, coming by their own vehicle, do not have to worry about the security of their cars, as secured parking is available on site. Guests can approach the front desk for any query regarding the tourist attractions in and around the town.
Tourist Attractions Nearby
While staying at Hotel Dolphin Digha, people can visit many attractions here without spending anything. New and Old Digha Beaches are among the best hangout zones for fun lovers. The waters off the beaches are calm and shallow, providing perfect conditions for swimming. Watching the sunrise and sunset from here with loved ones would be an awe-striking moment. Udaipur Beach is an unexplored sea shore, where holidaymakers can enjoy in the waves, feel the cool breeze or even savour freshly cooked fish at stalls. Adventure lovers can enjoy various activities like surfing, diving and sailing off the sandy seafronts. People can also visit the Marine Aquarium and Regional Centre, which is among the largest in the country. Animals like horse-shoe crabs, sea snakes, butterfly fish, sharks, starfish, eels, sucker fish, tang fish and lobsters are exhibited in the 24 tanks at the centre. Globetrotters can even book a room at numerous hotels in Digha that are near famous beaches like Talasari and Shankarpur for spending a blissful vacation.

How to Reach
The town witnesses a huge footfall of tourists, and therefore, it is well connected to the rest of the country. Digha Railway Station receives daily trains from major cities like Kolkata. Travellers can also reach here from all parts of the country via road. It does not have an airport of its own, so people can use Netaji Subhas Chandra Bose International Airport in Kolkata as a transit point. The airport can be reached by regular flights from Delhi, Mumbai, Chennai, Jaipur, Bangalore, Nagpur, Patna and many other cities in India.