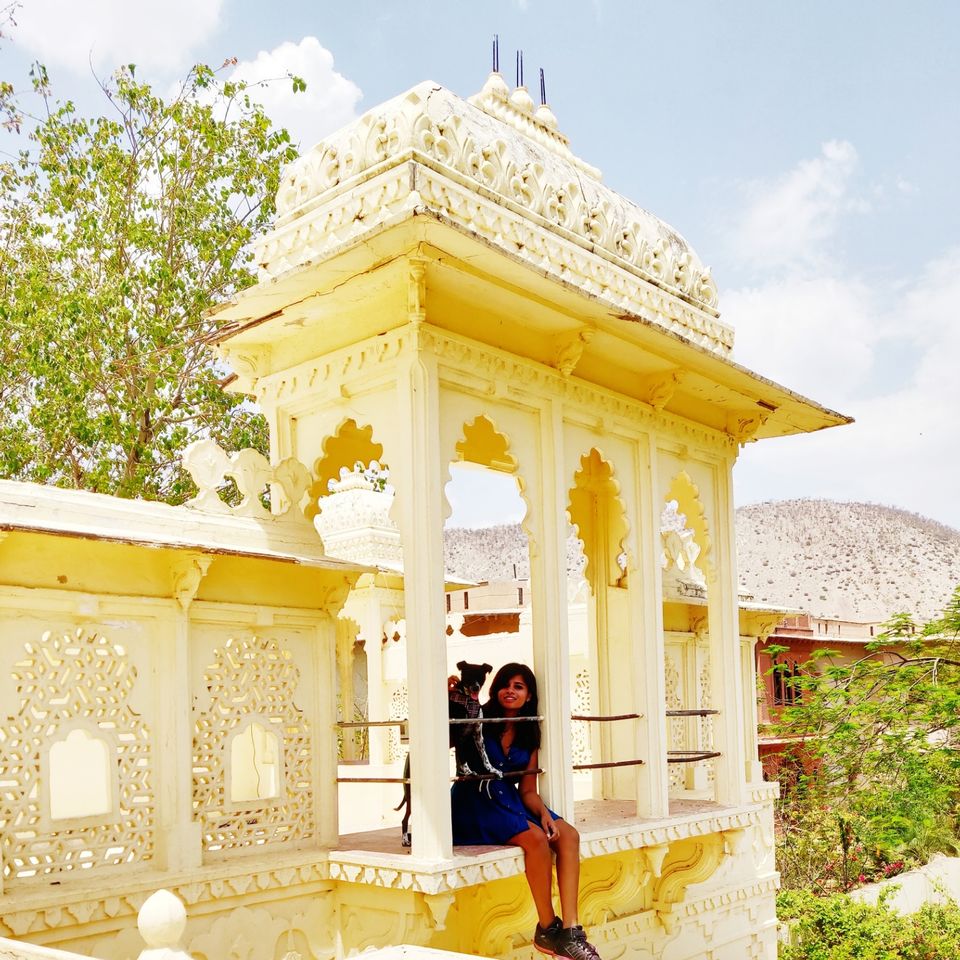 So many destinations but so little time
Mishka and I decided to beat the Delhi heat but forgot Rajasthan is much hotter, yet we had a sun kissed long weekend spent mostly floating in the pool and dreaming of mojitos at the beautiful Alwar Bagh Resort by Ammod. A mini road trip of 4 hours from Delhi, Alwar is an easy drive and quite convenient to reach without much hassle. As is our tradition Mishka and I started out trip with a pit stop to check out the local flavor.
Springing as a pleasant surprise right when we were getting hungry is Desidhani, situated on the highway, good vegetarian bites and a traditionally decorated ambience. Similar to most dhabas on the highway Desidhani serves paranthas and quick eats only added bonus being the village vibes of being seated under a hut, roosters and geese casually parading about and the beautifully painted mud walls with traditional designs.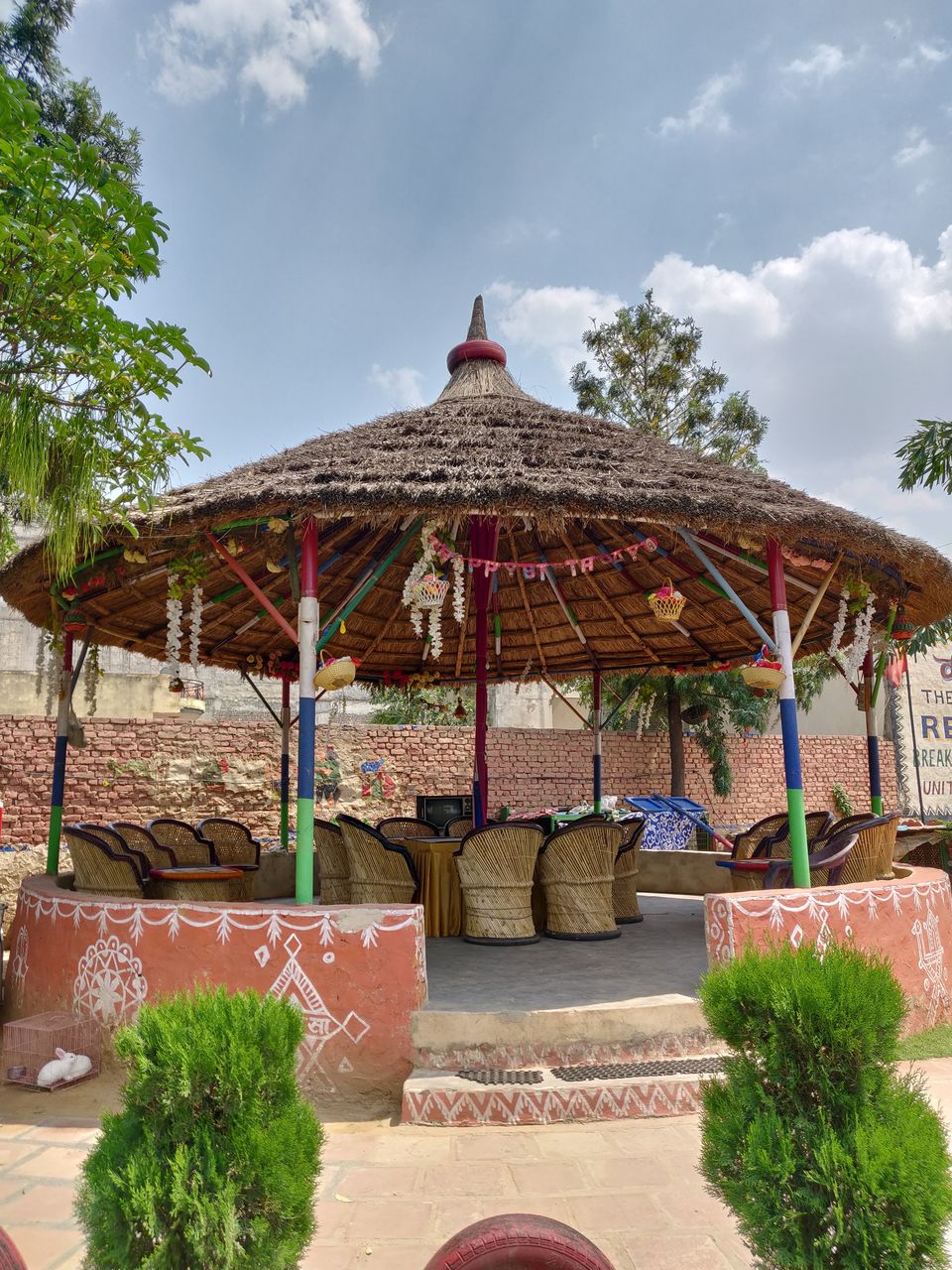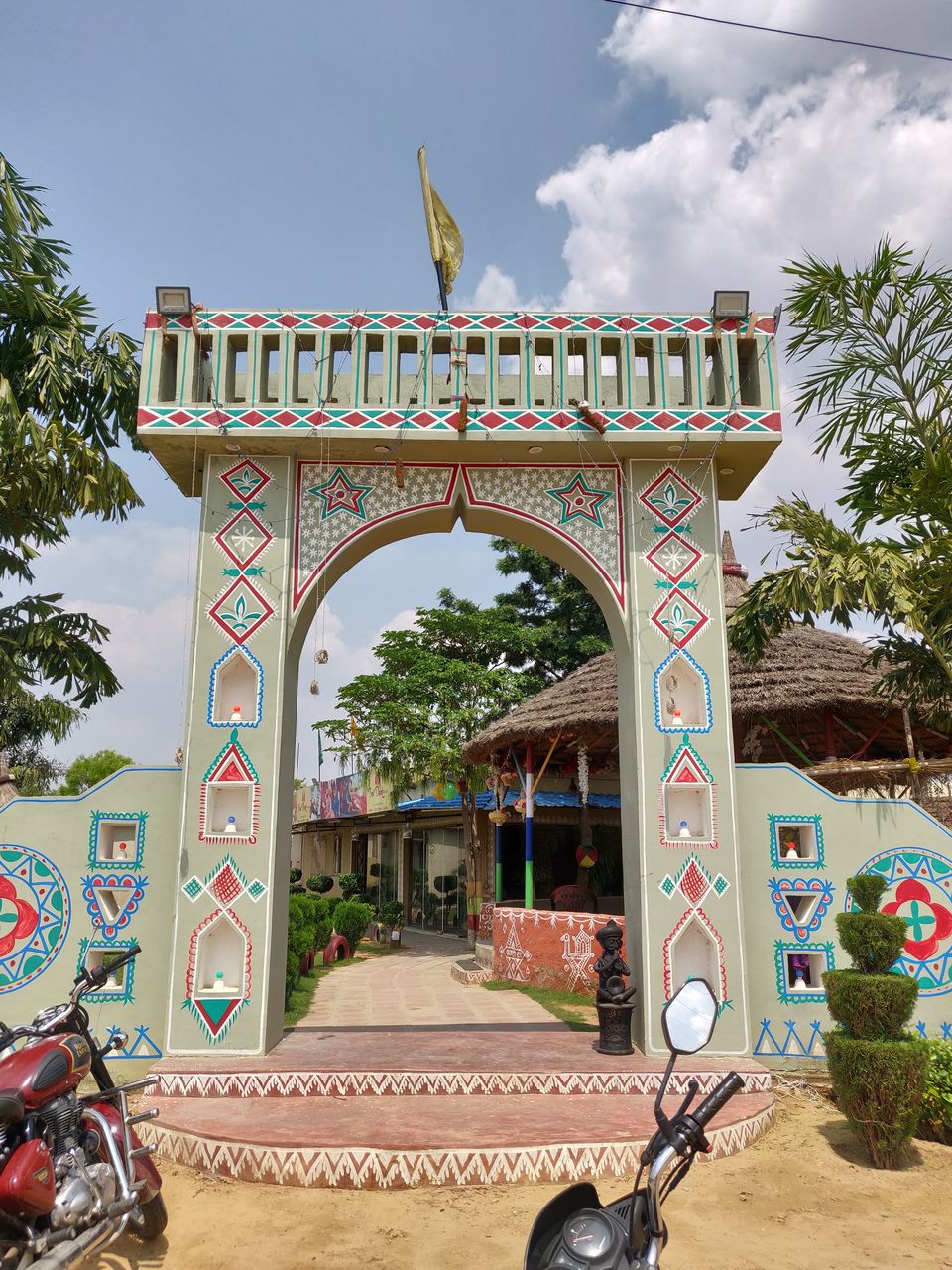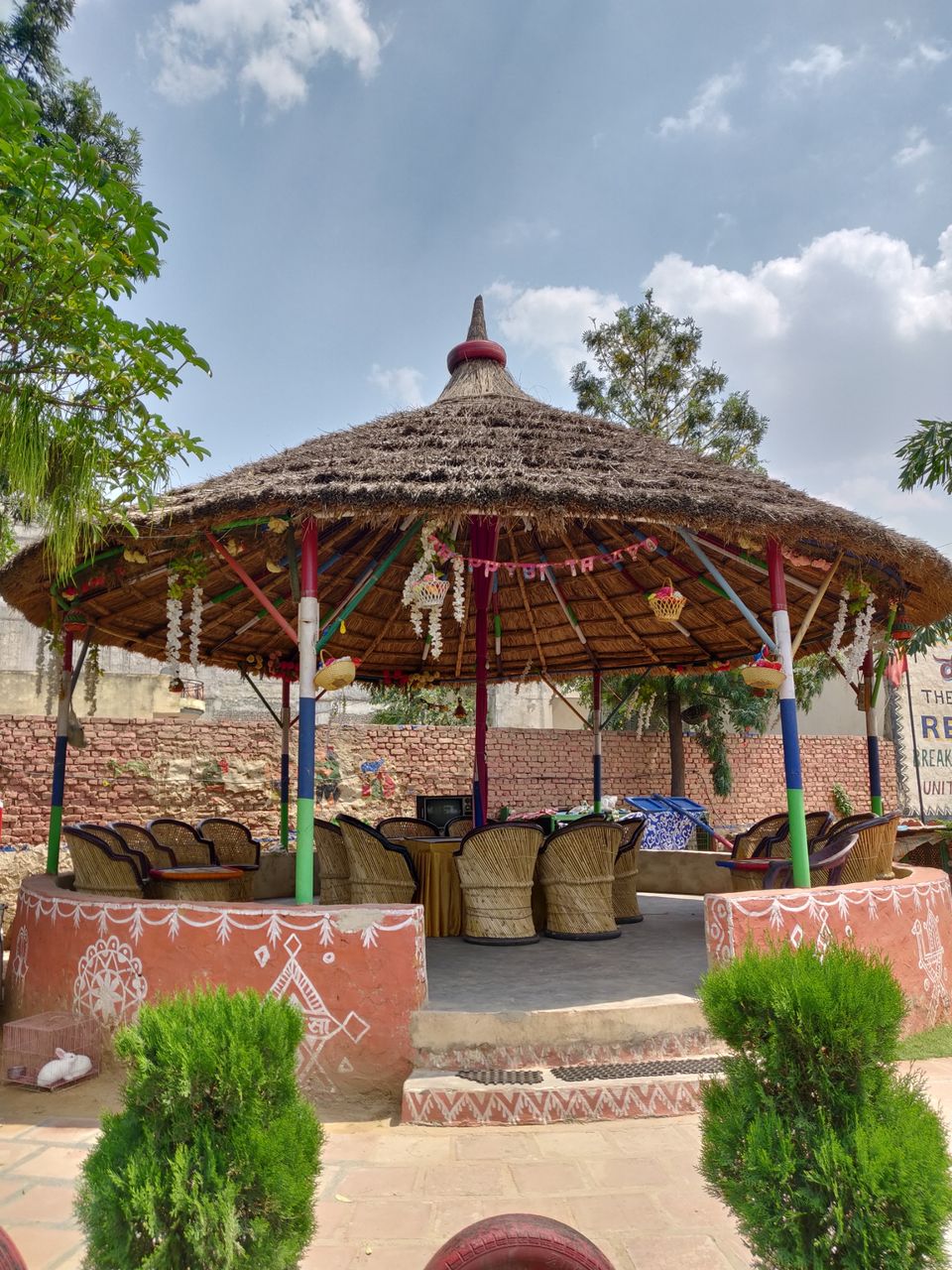 Reaching the resort during the peak afternoon heat was perfect timing to check in and jump into the pool. The landscape must have been Mishka's dream come true, with three massive lawns for her to marathon past. The impressive Rajasthani Havelli feel was a delight to stay in. The rooms were spread across three different buildings inspired by the Rajasthani heritage of projected balconies (jharokas), arches, red sandstone vibes of living in our little palace.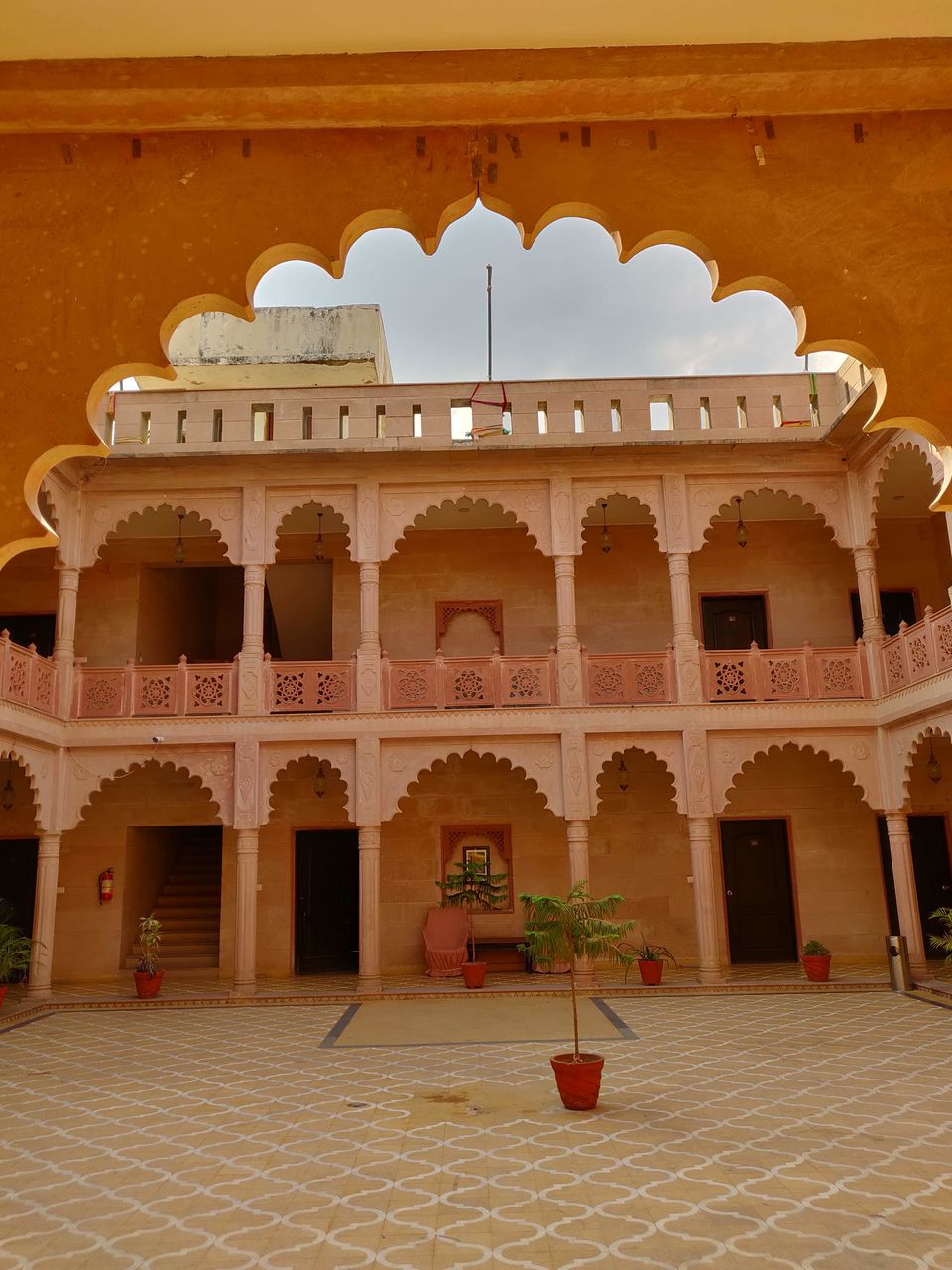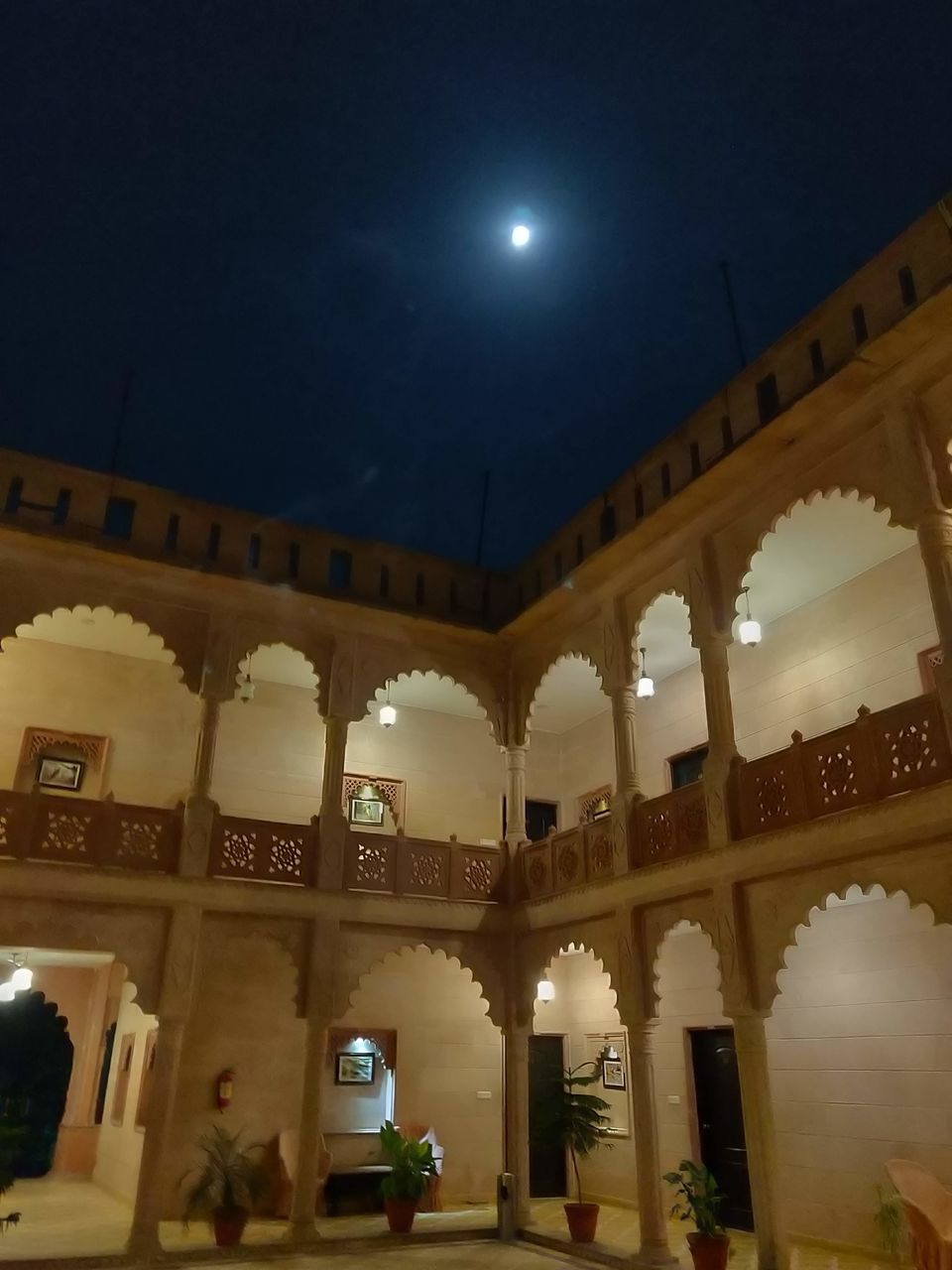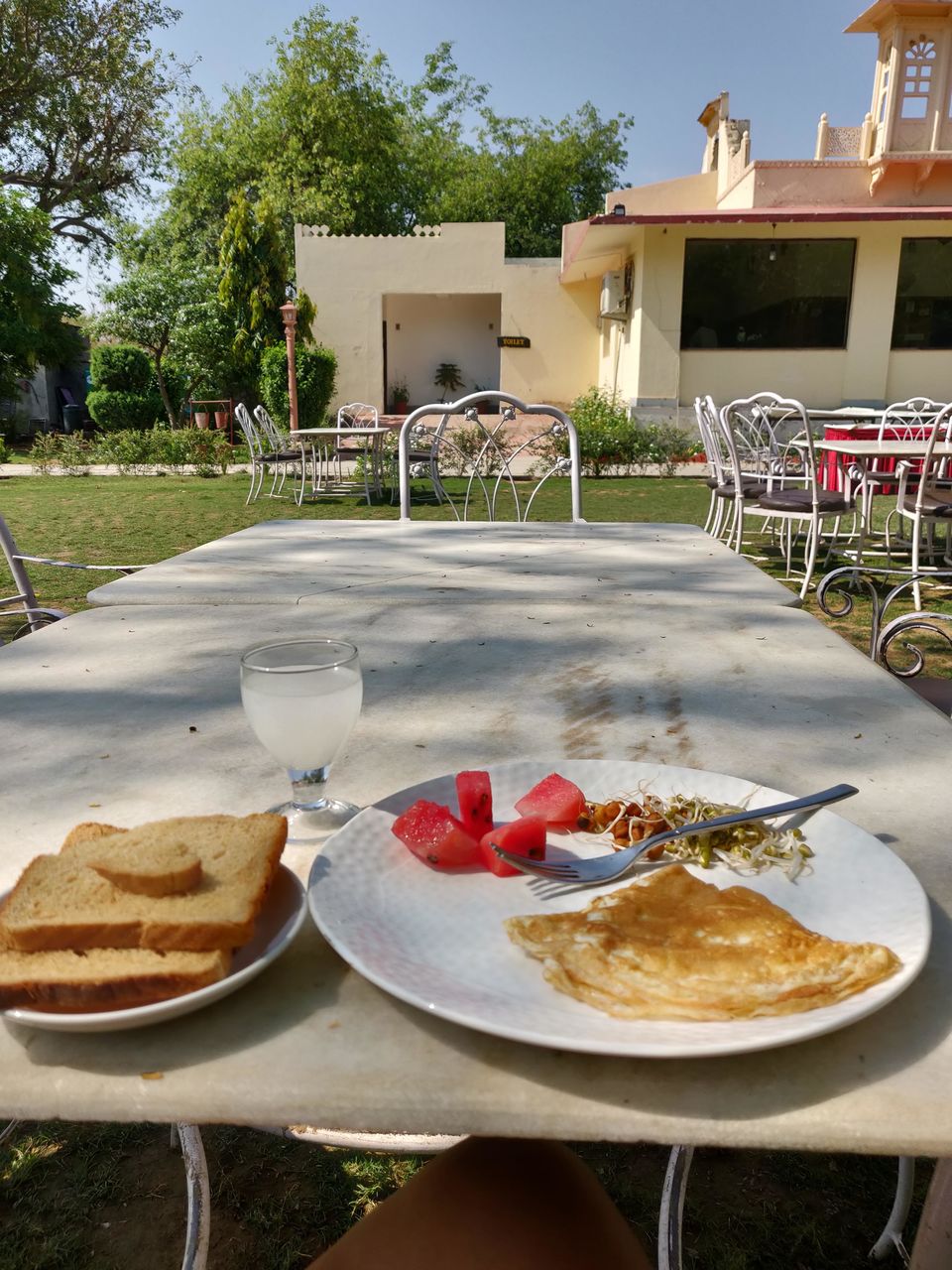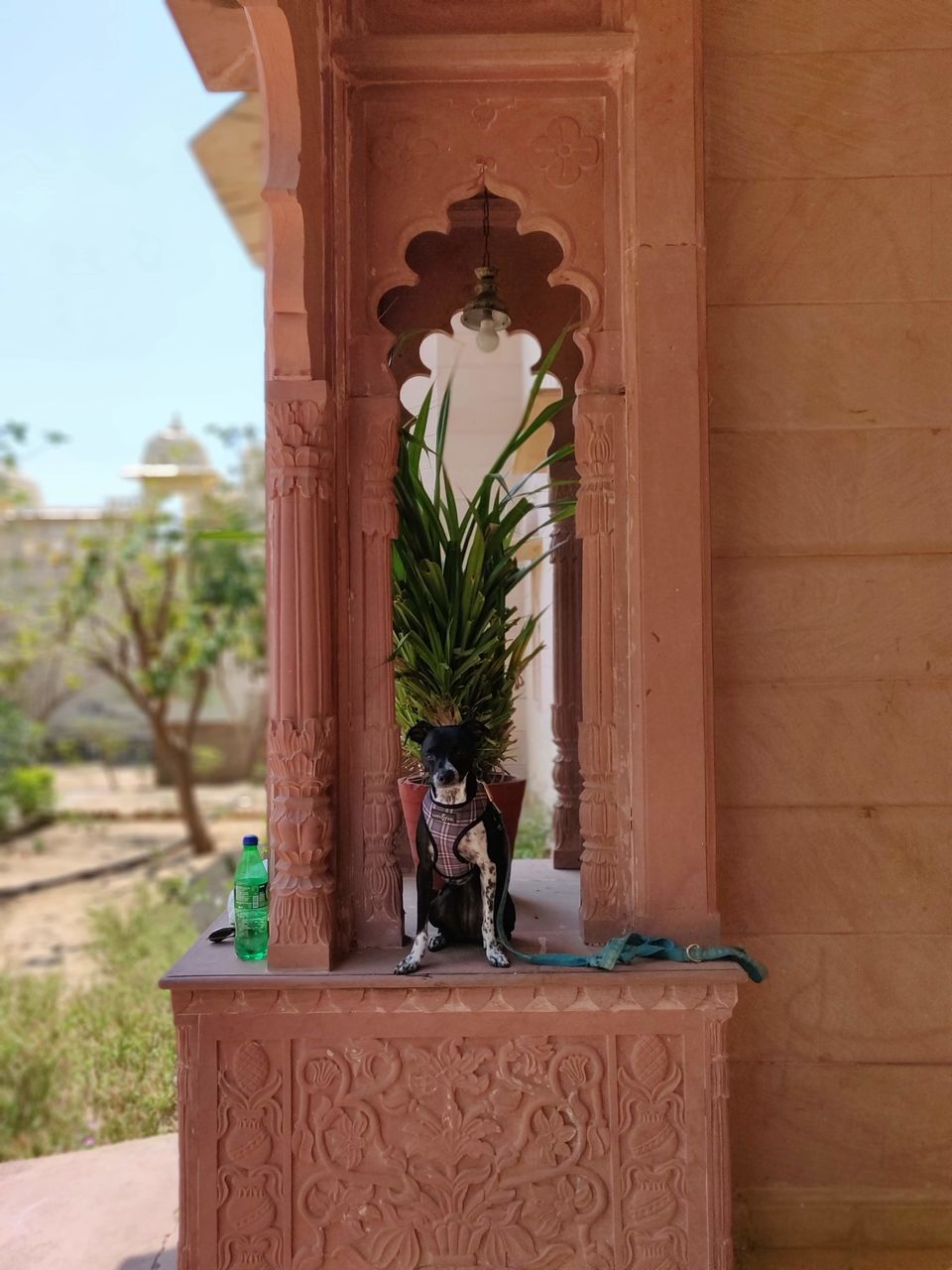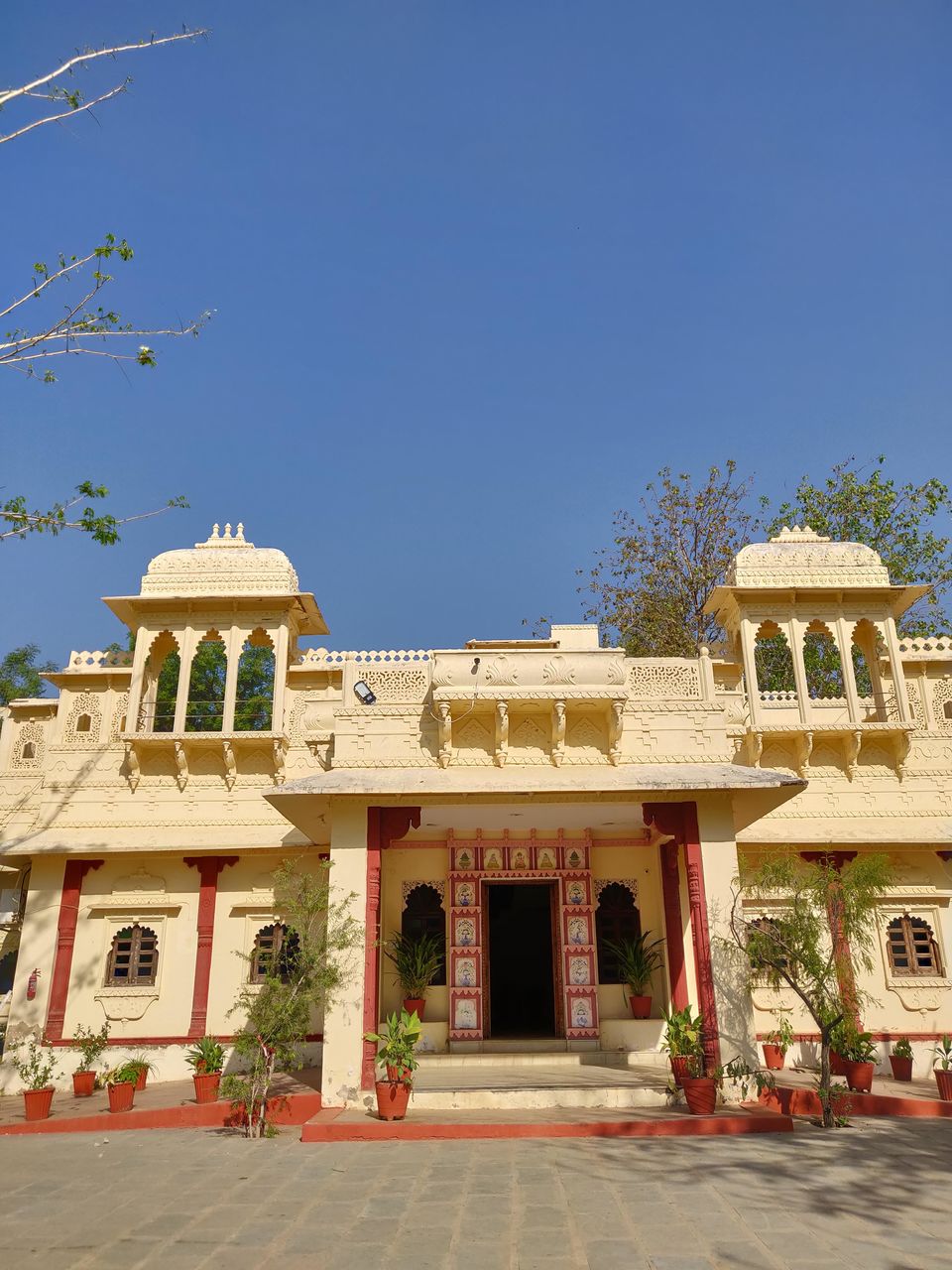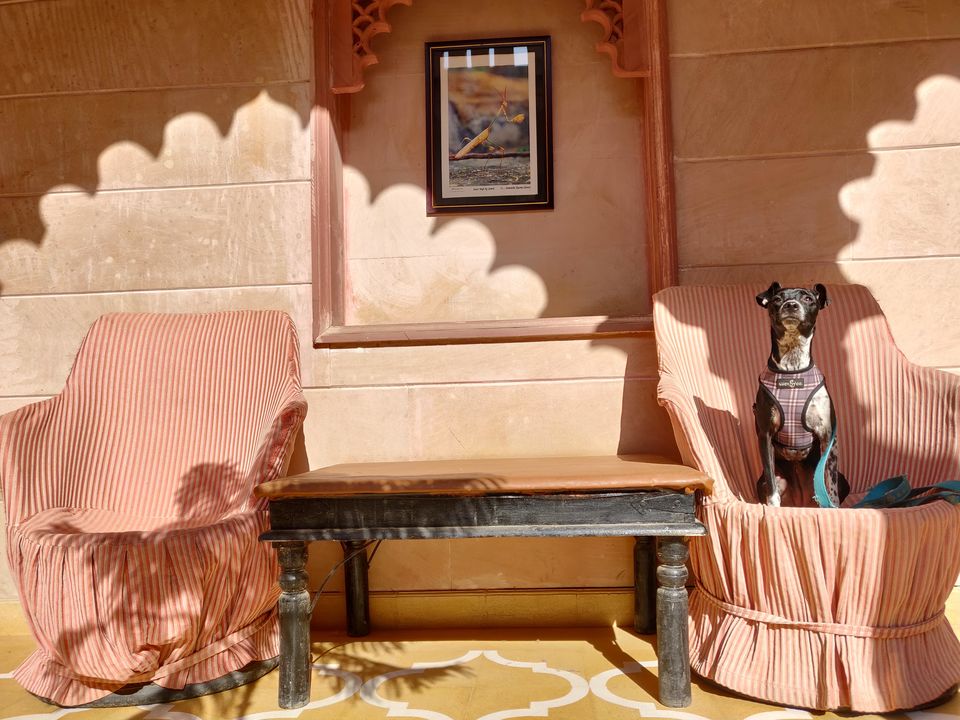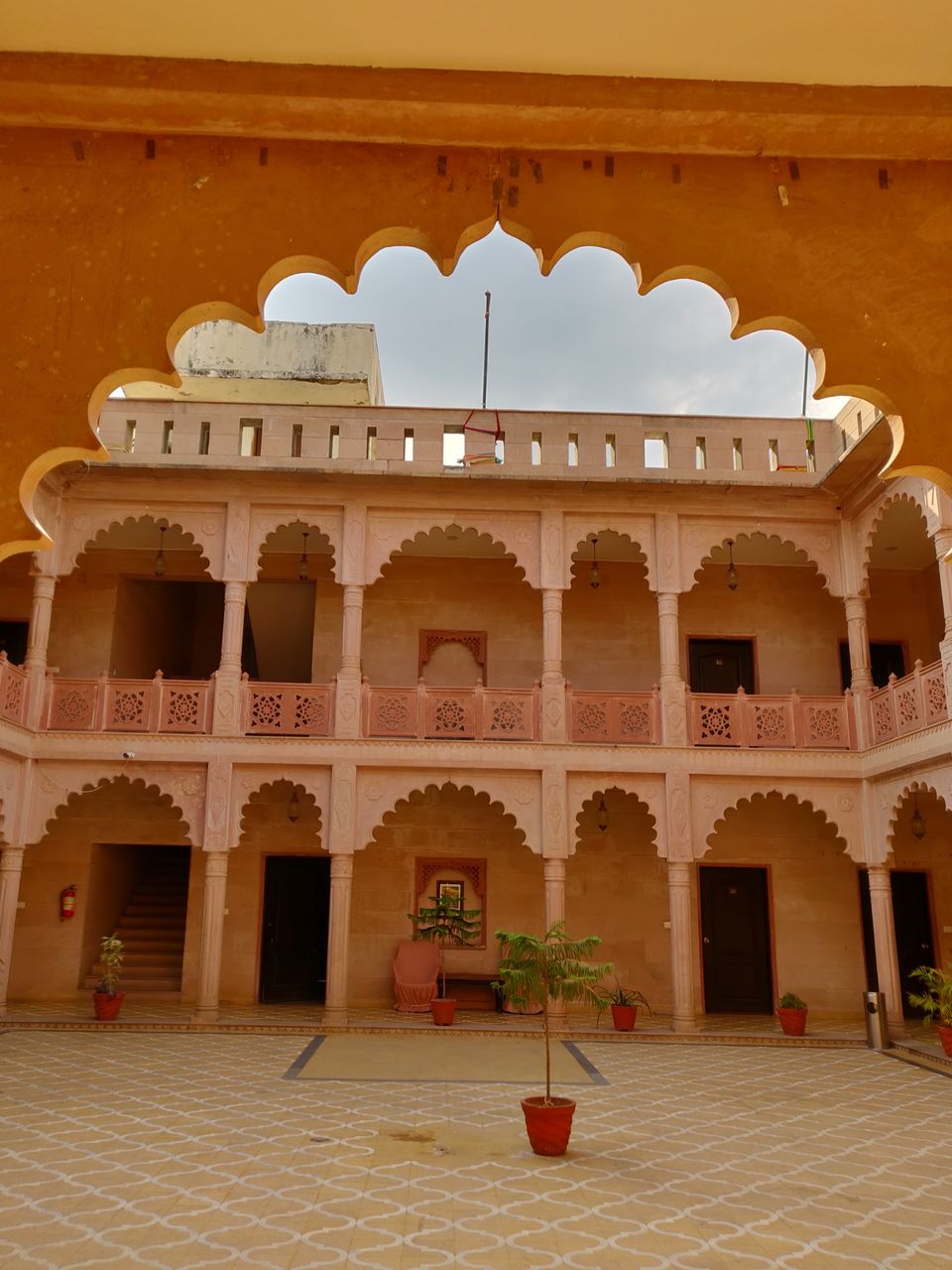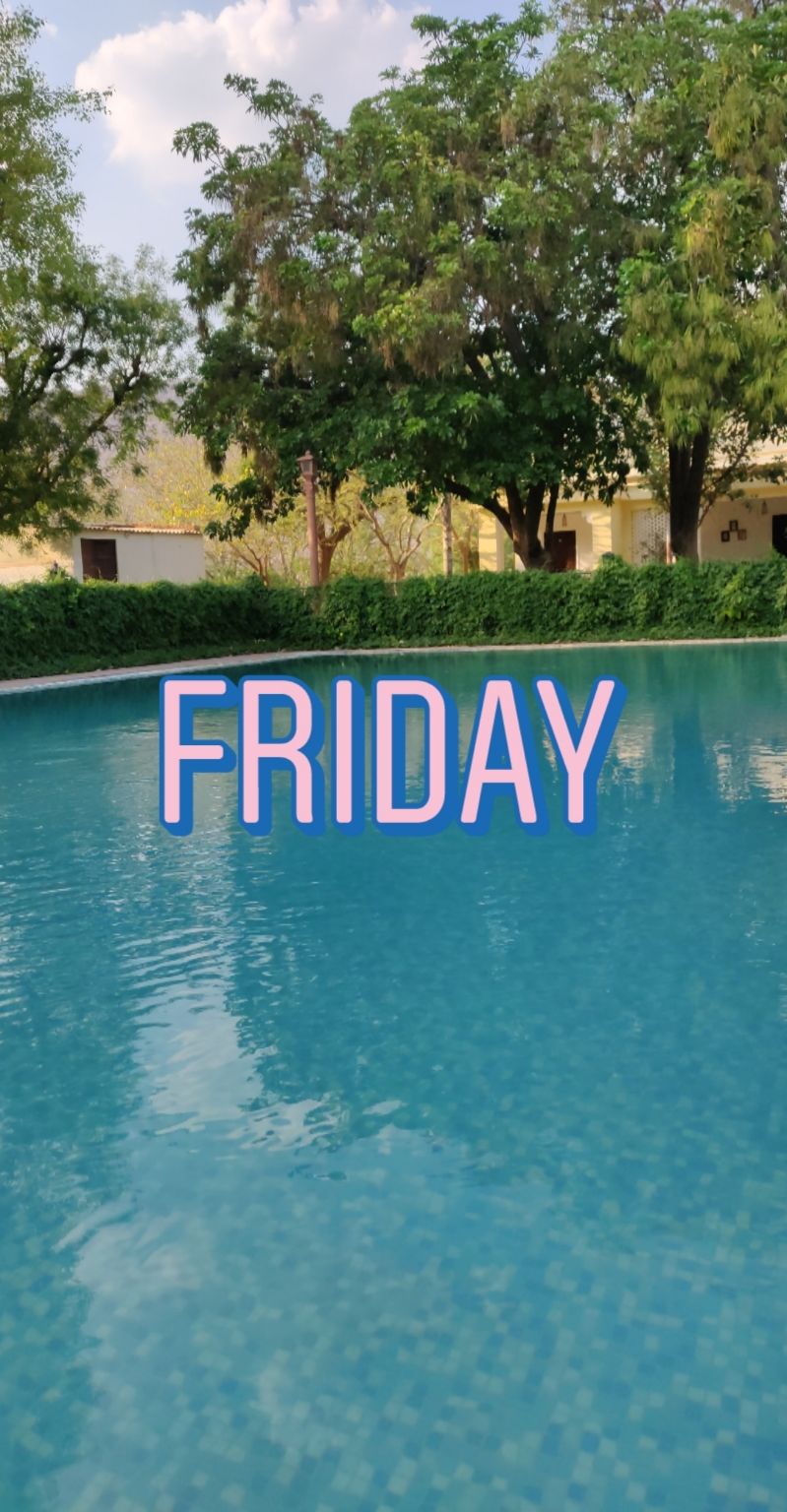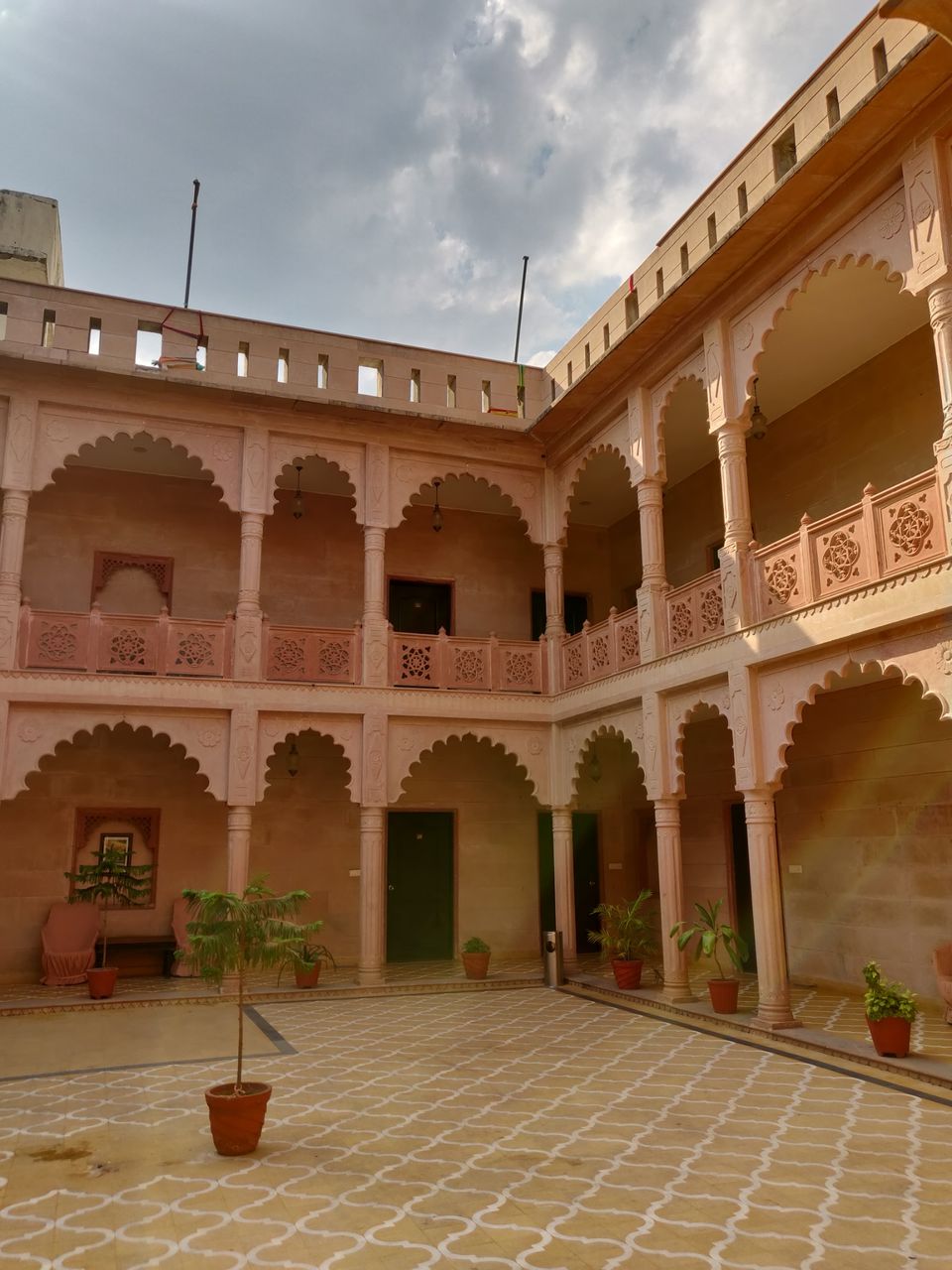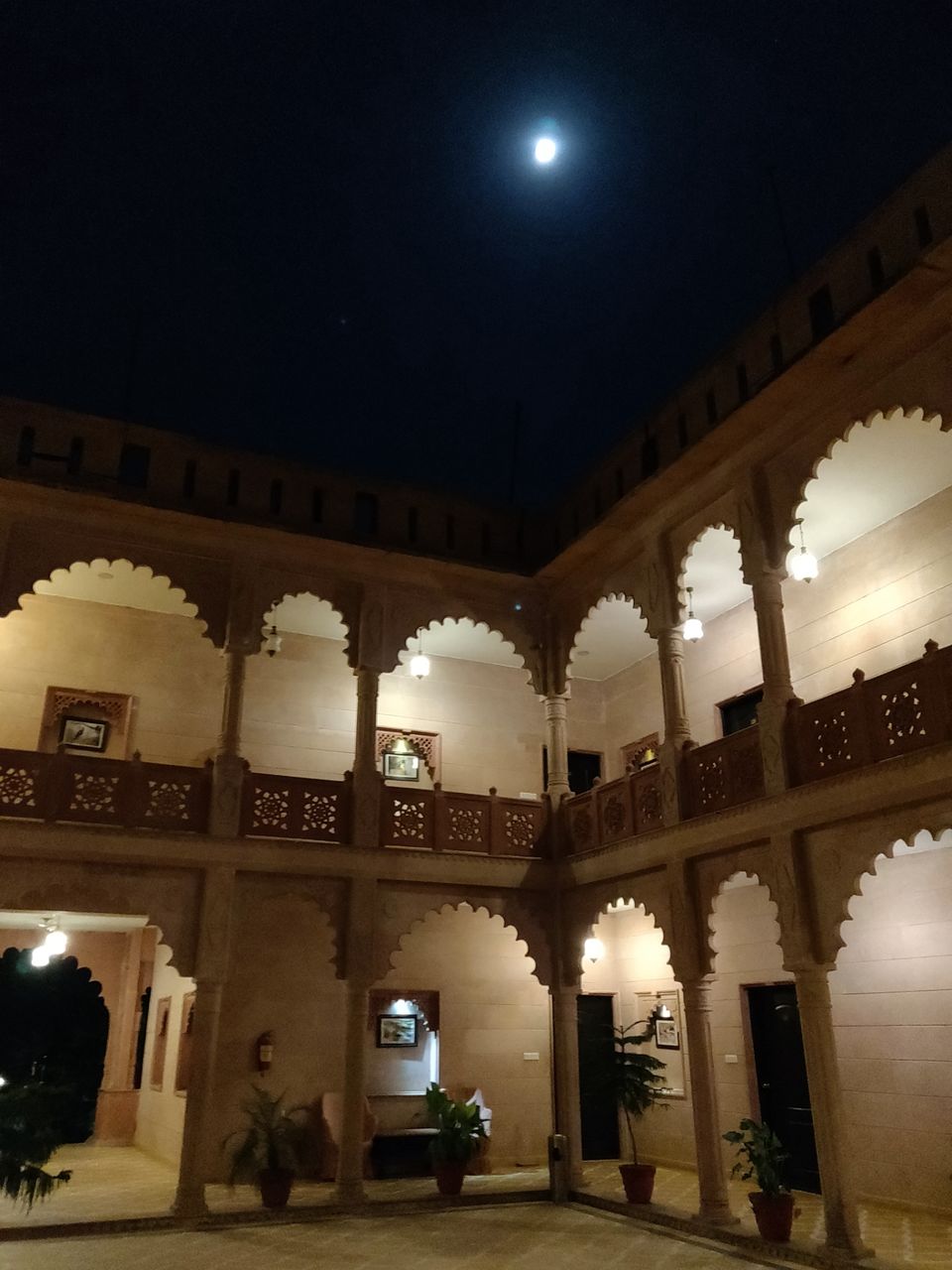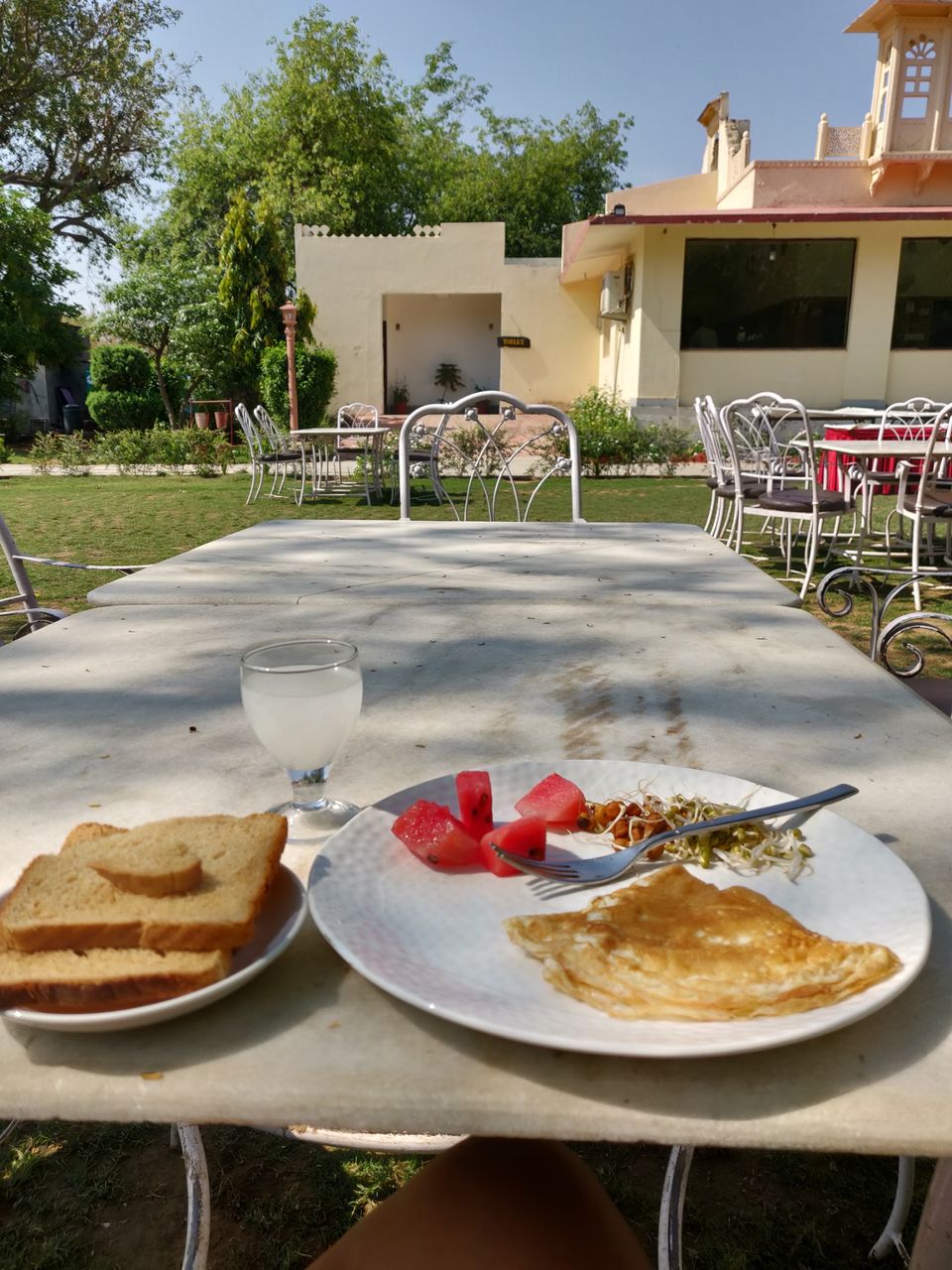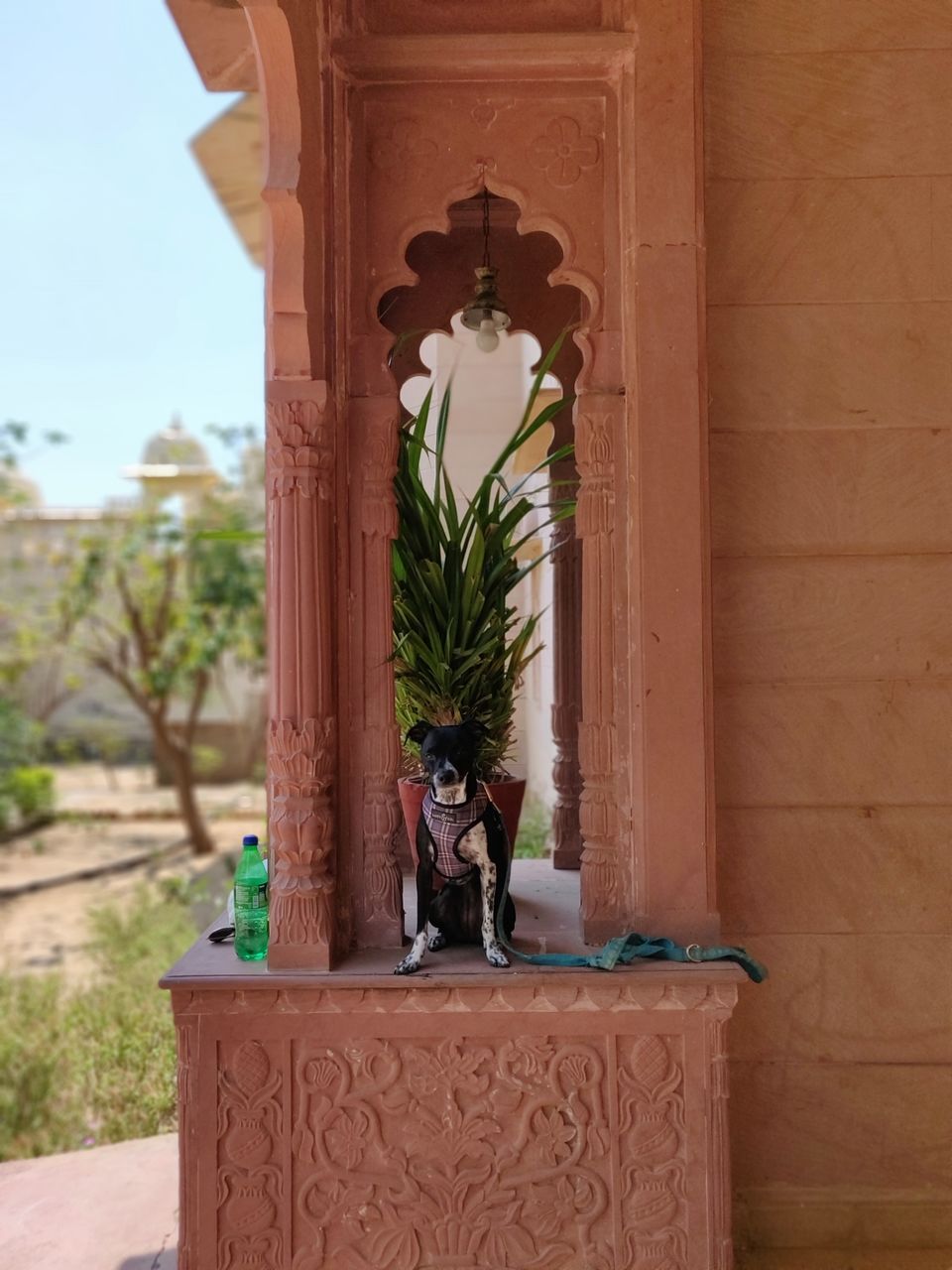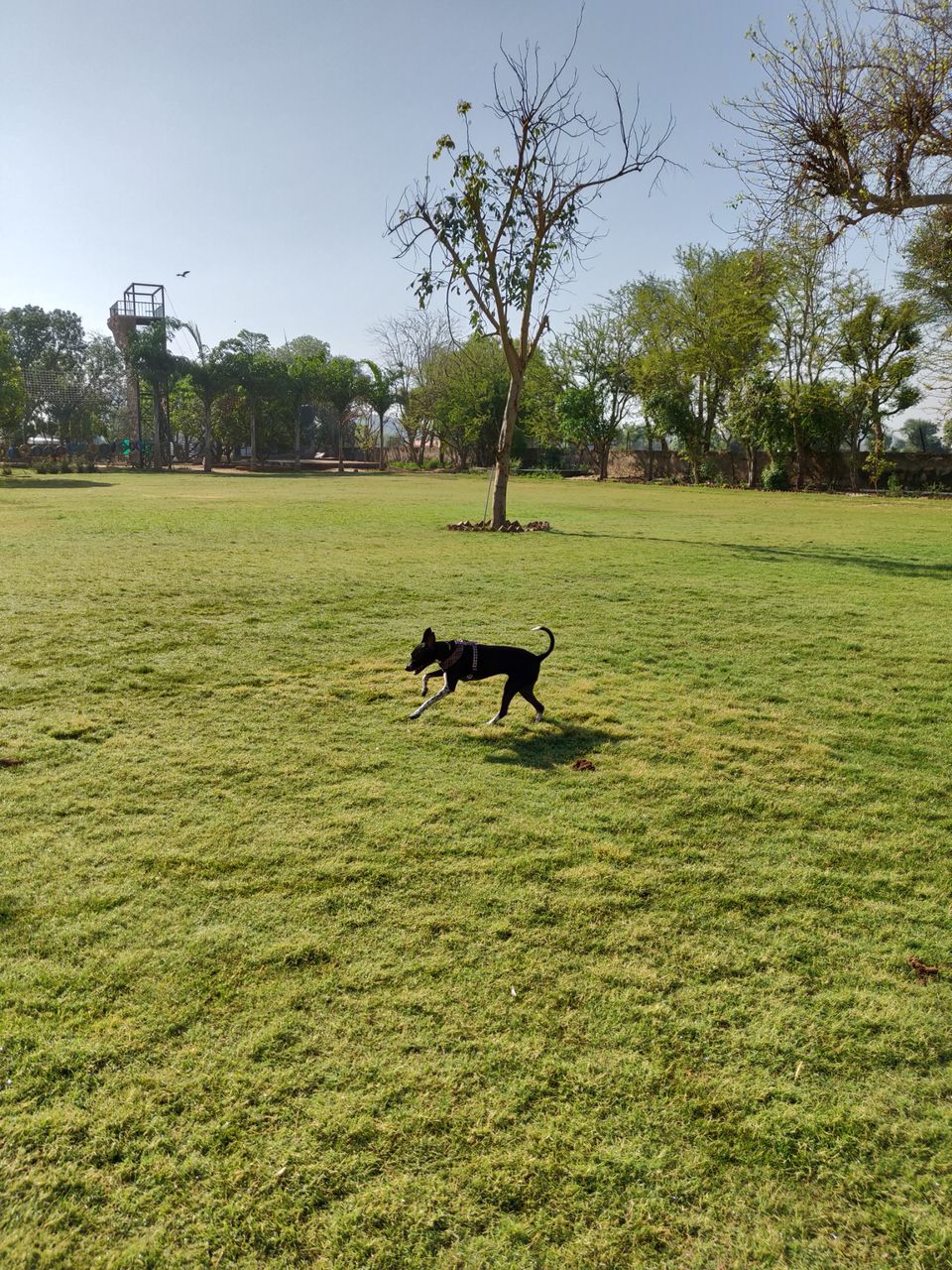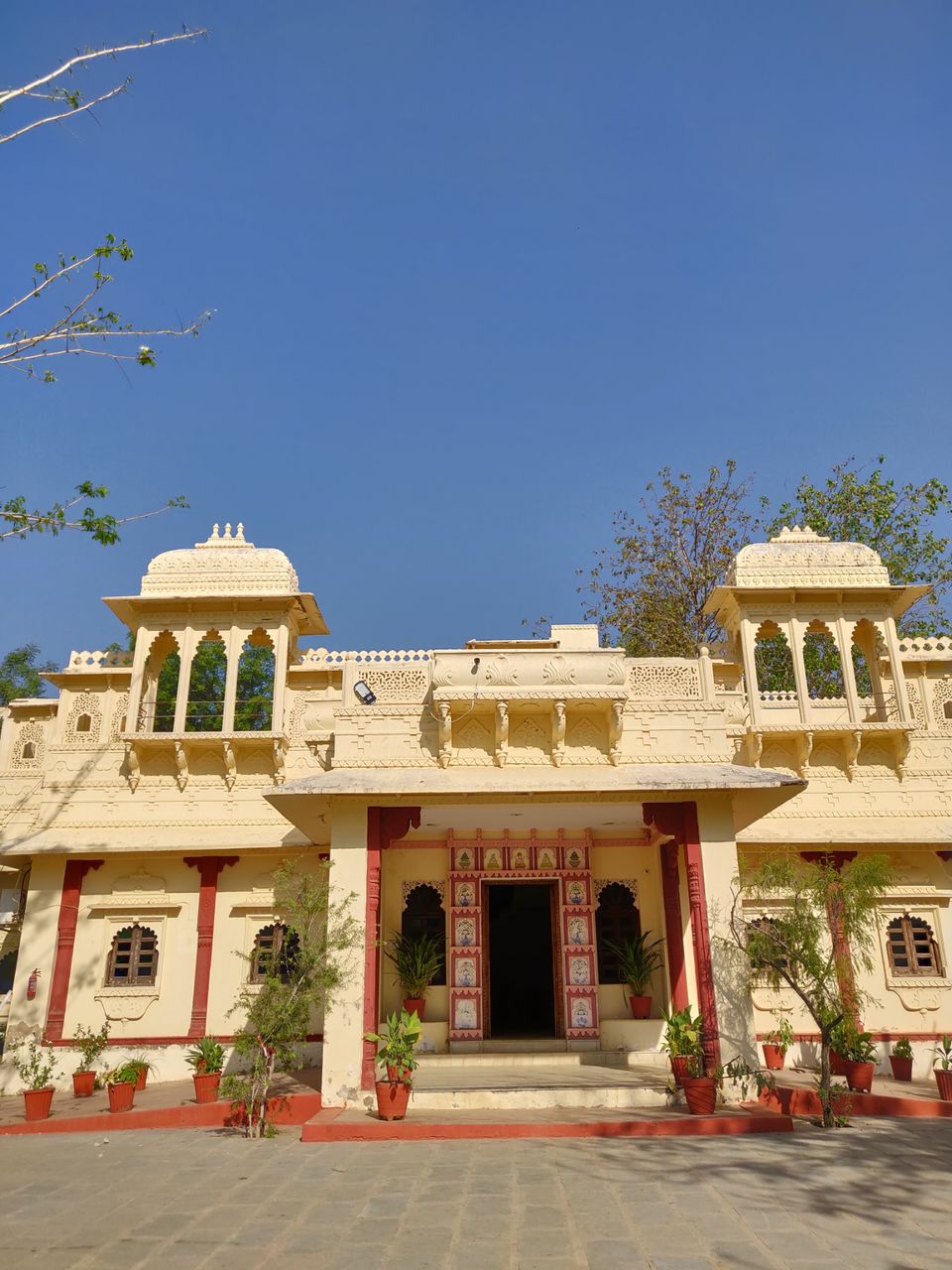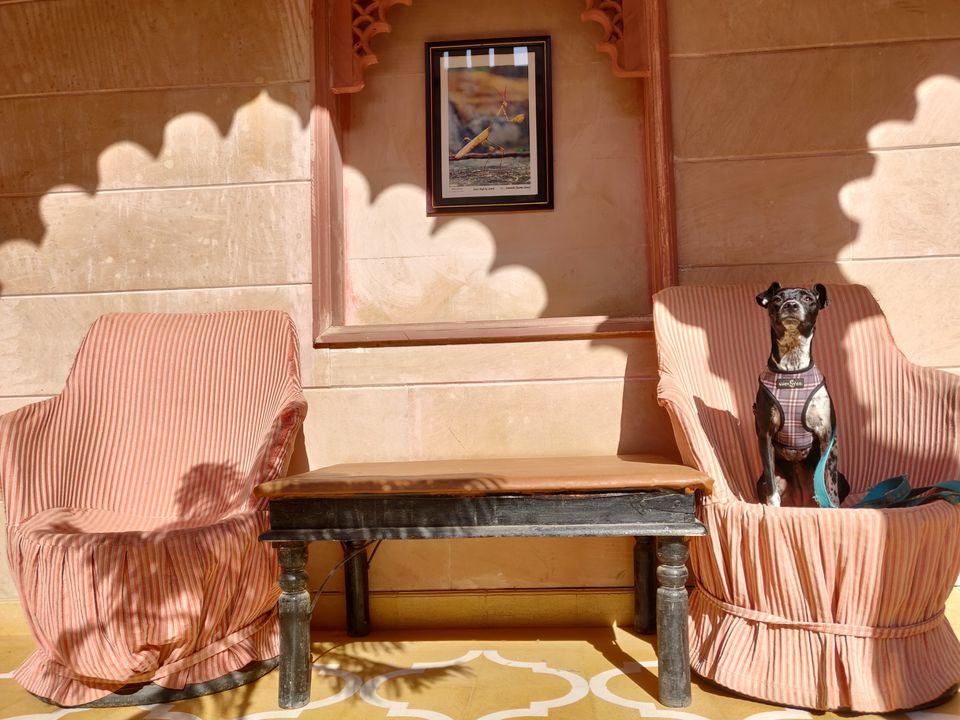 Although there isn't much to do in Alwar, families had poured in from neighboring cities to enjoy the extended weekend and check out from their busy daily lives and the city buzz.
Those interested in nearby attractions can plan: 
* a safari tour to the Sariska Tiger Sanctuary or 
* drive over to the Siliserh Lake for some magical views of the lake surrounded by the Aravalli's or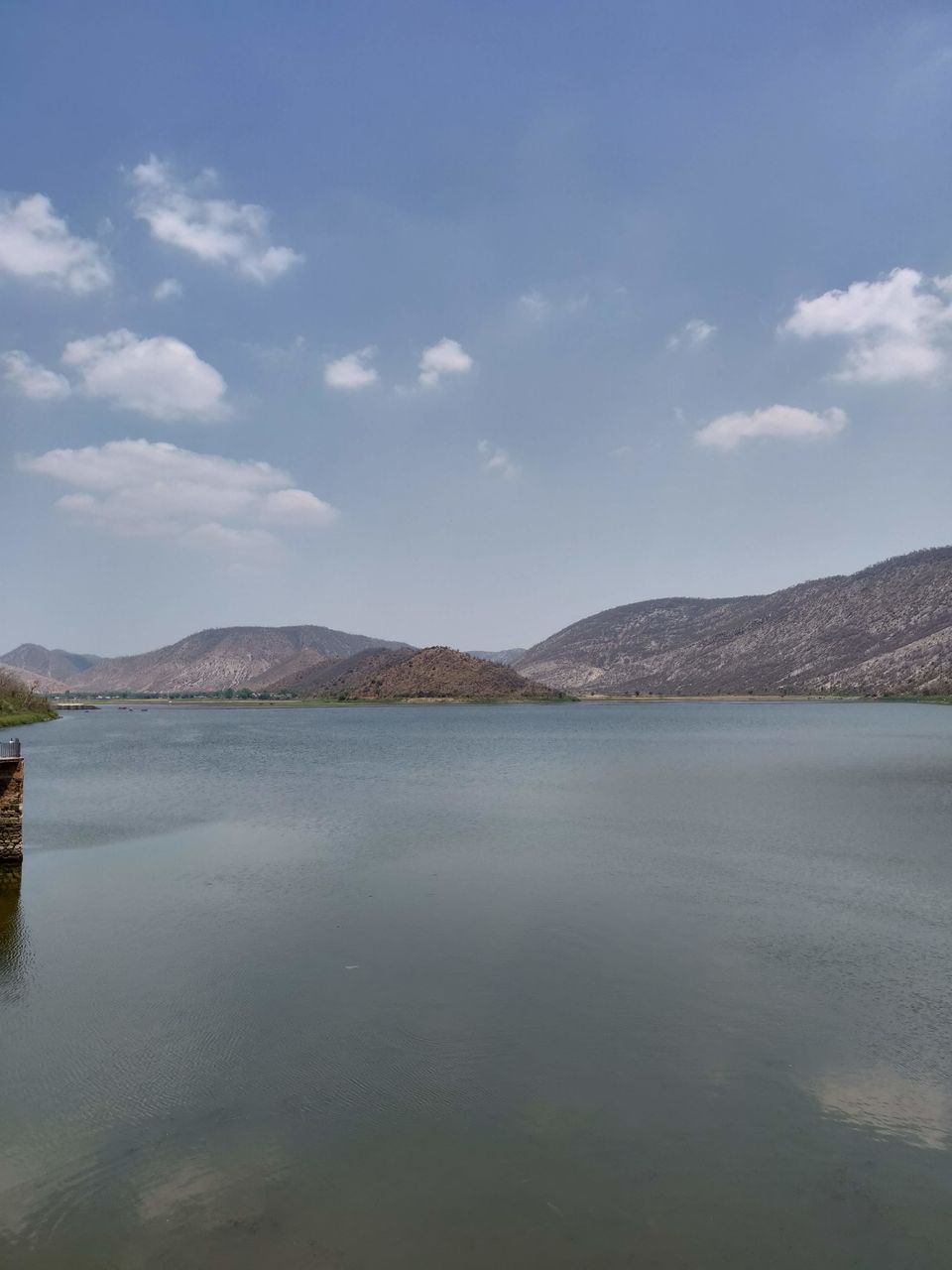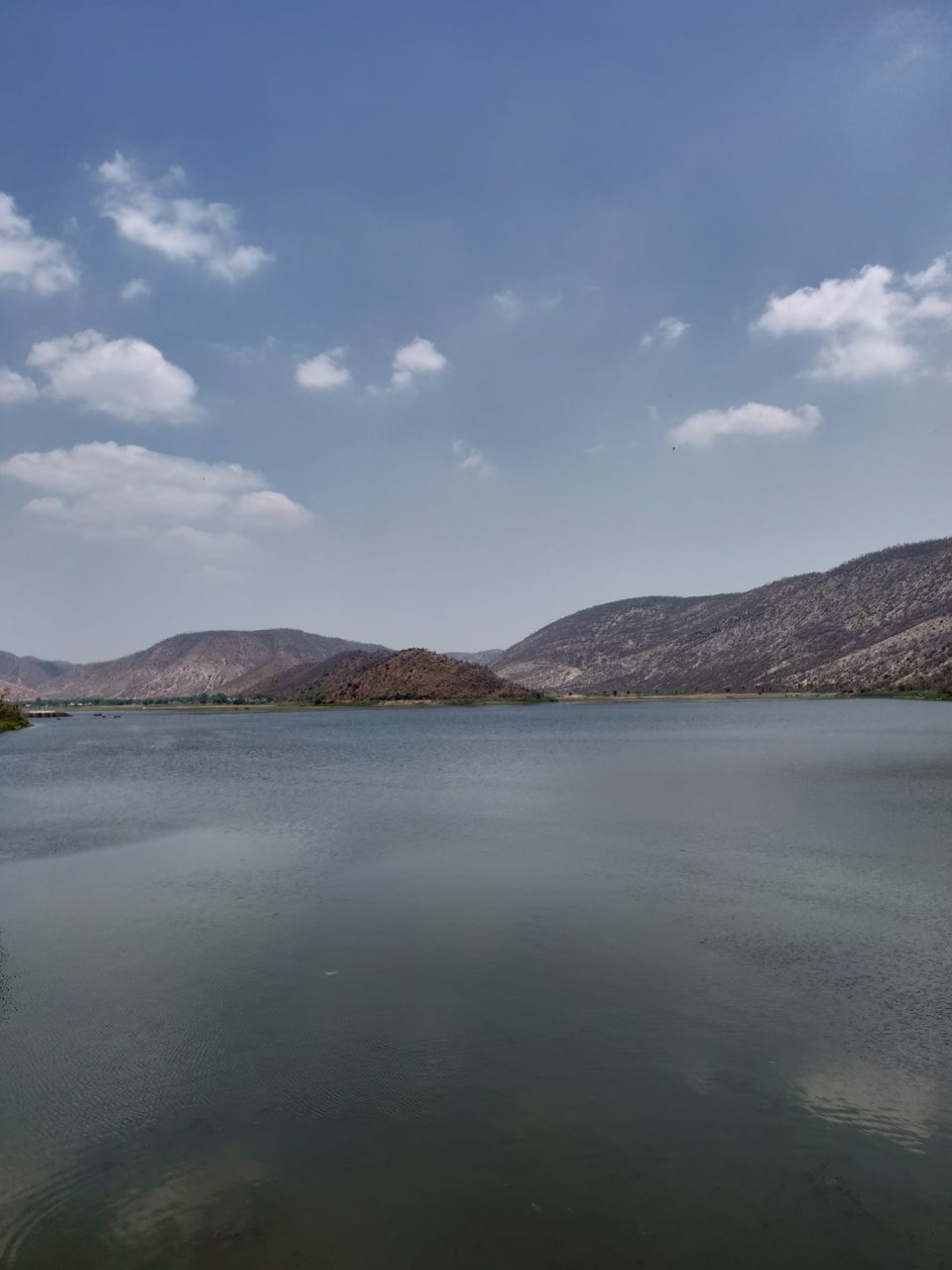 * take a drive up the hills to the Alwar Fort and get a view of the city and the Hanuman Temple.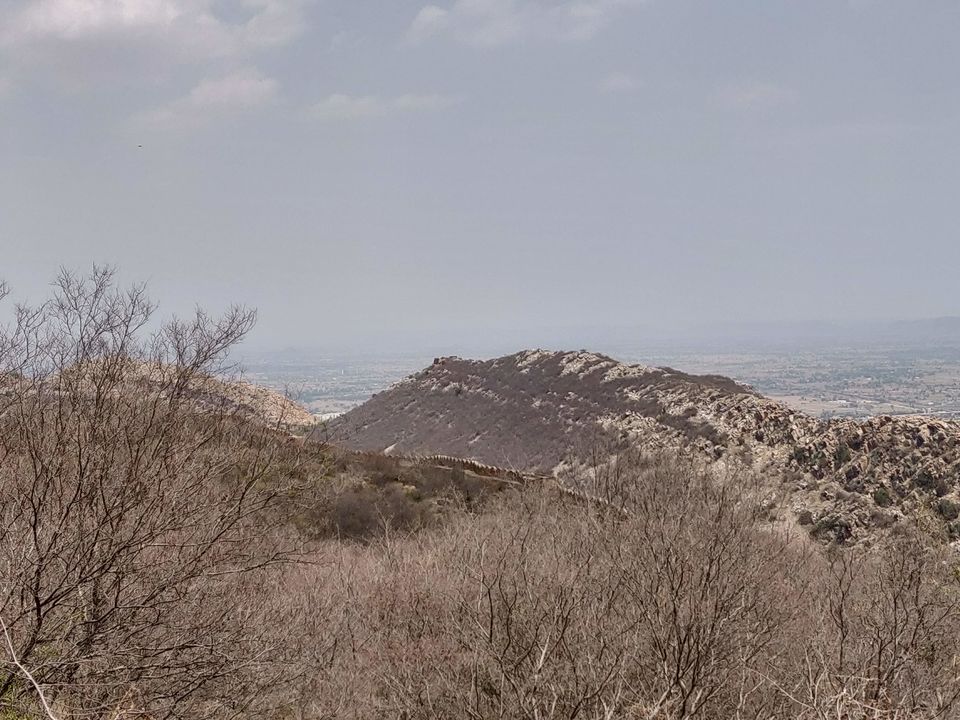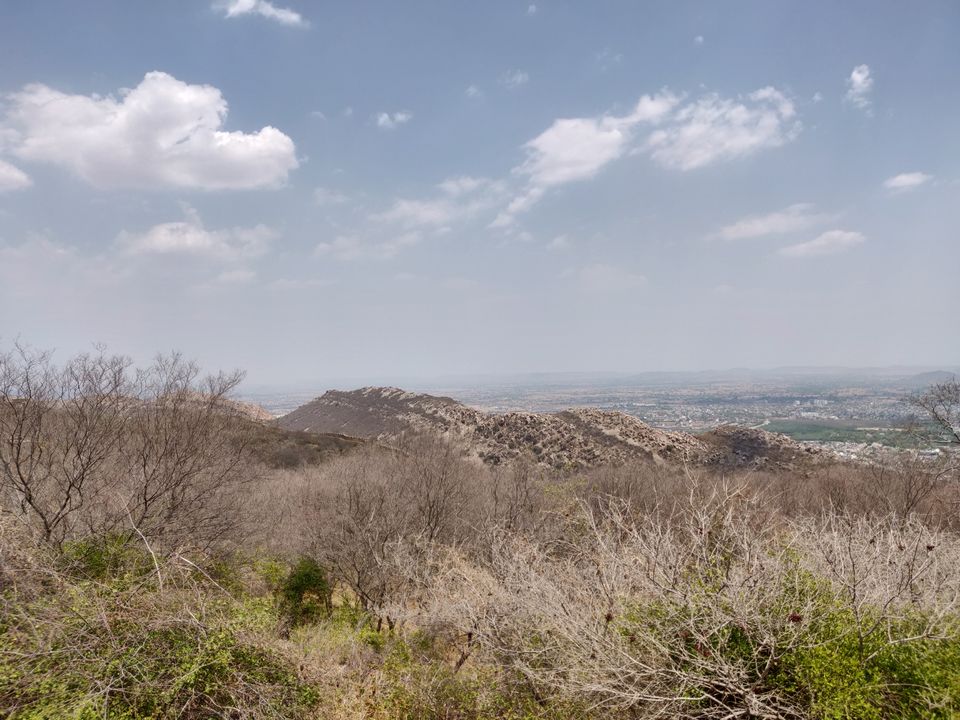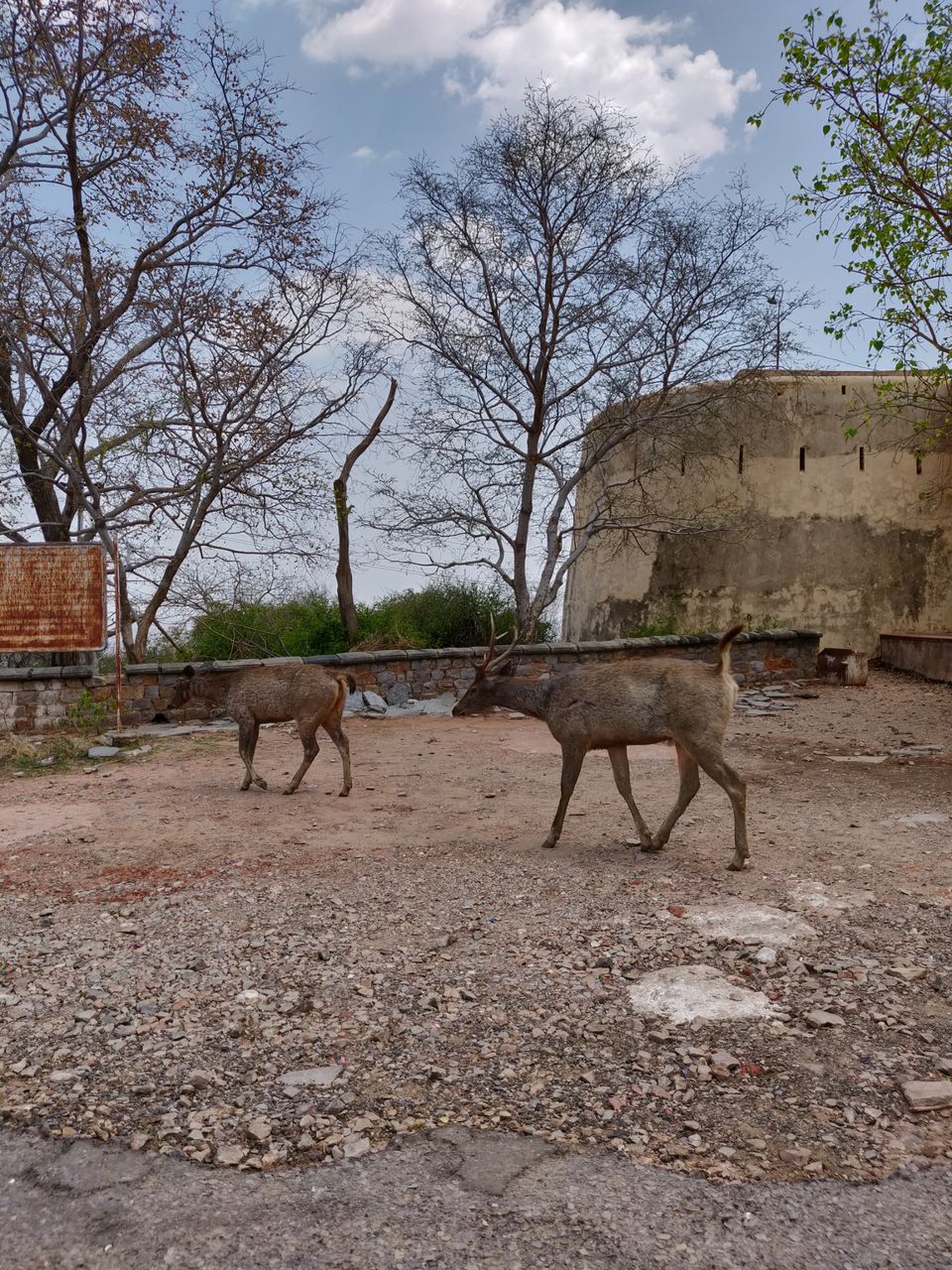 Driving back always leaves me with a sad remorse of getting back to reality and the bustling life. So, to combat that feeling I did what always makes me happy and excited, I started planning for my next trip, due in May!
Suggestions are always welcome.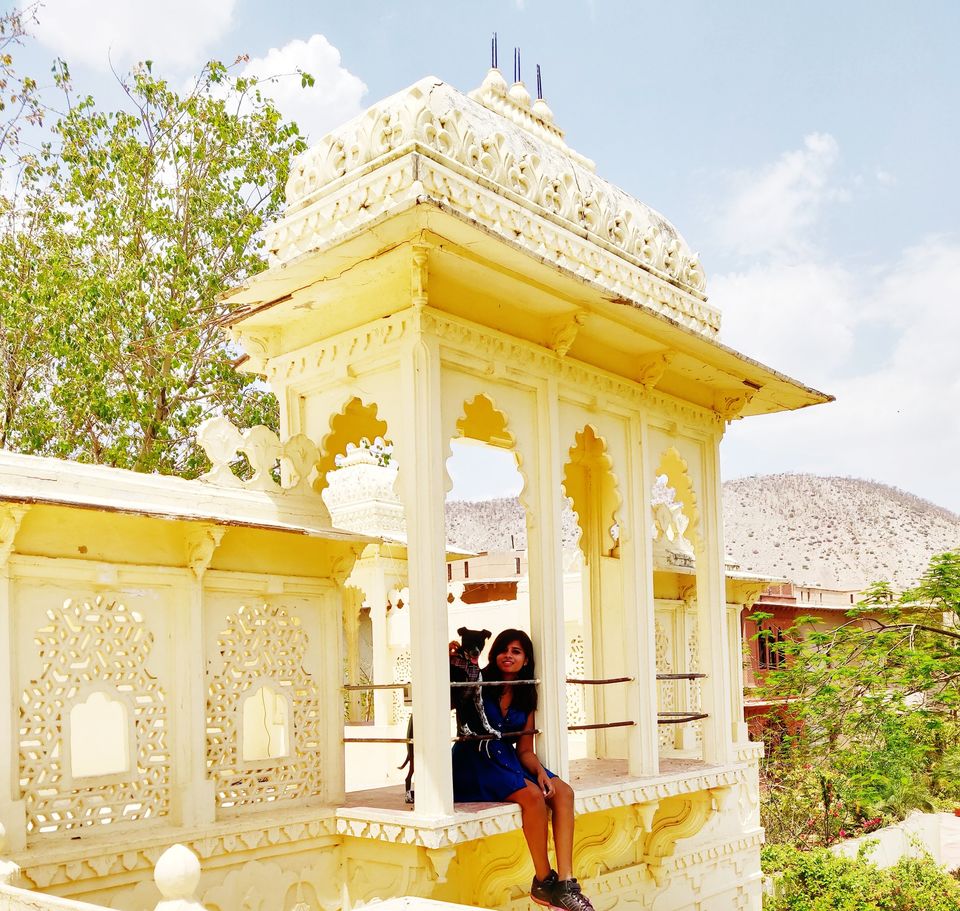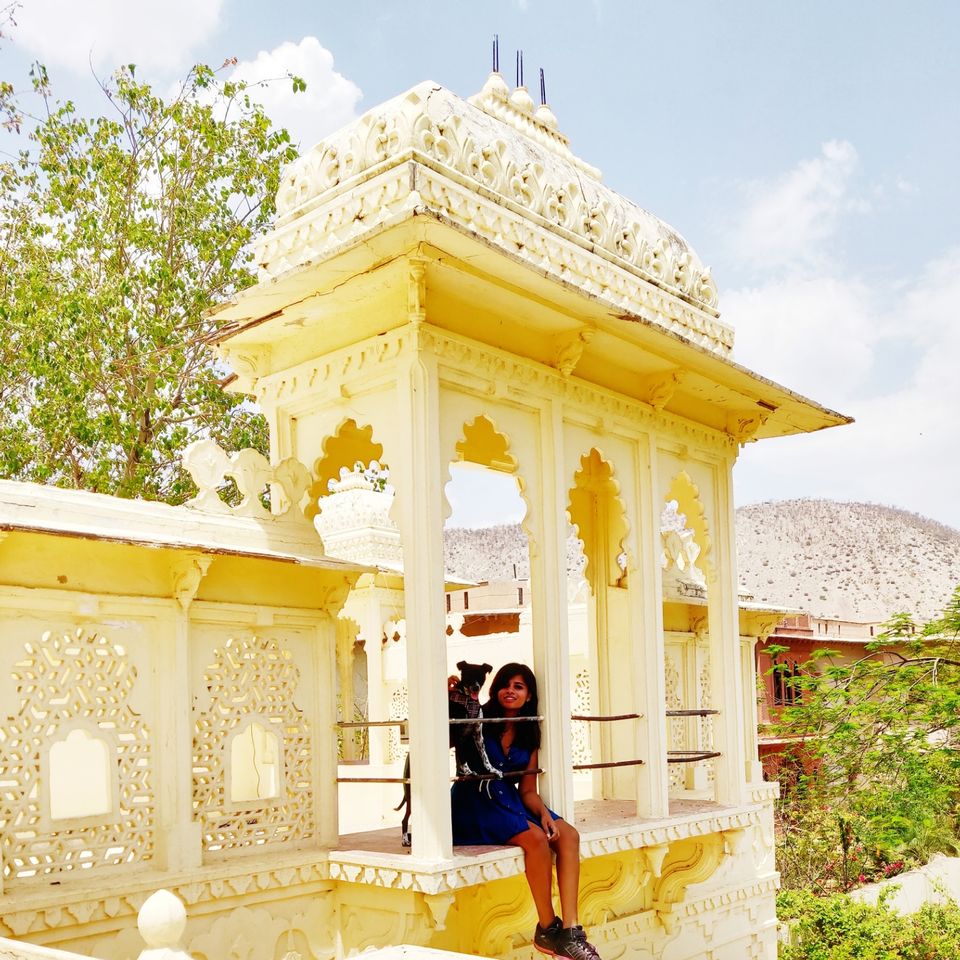 Suggestions are always welcome.