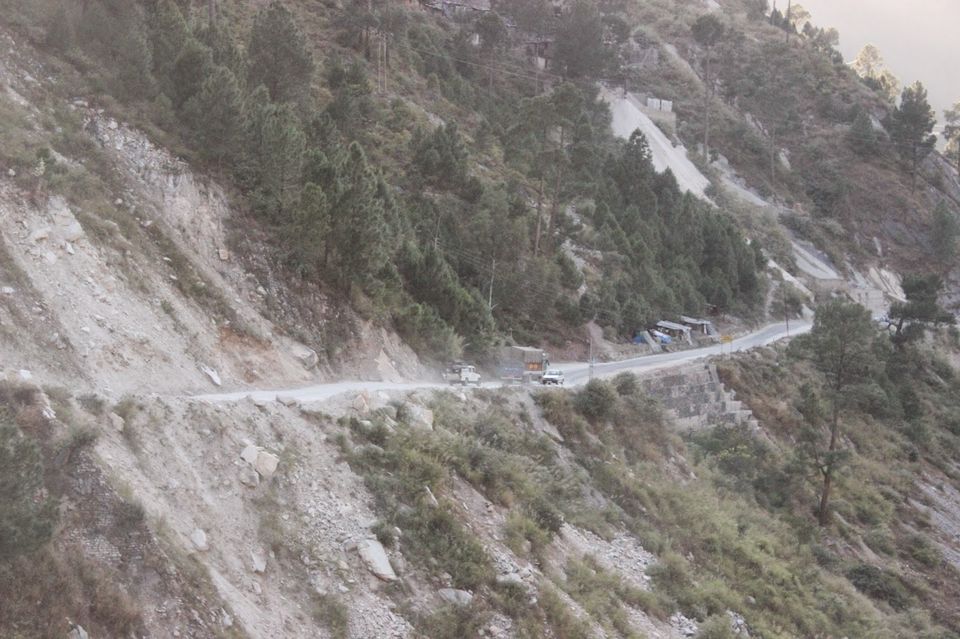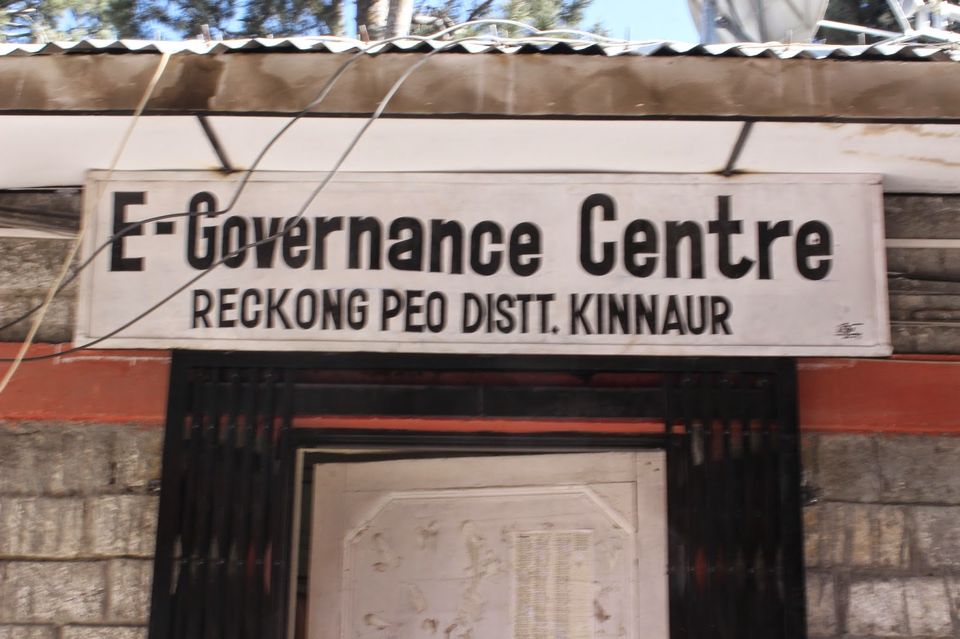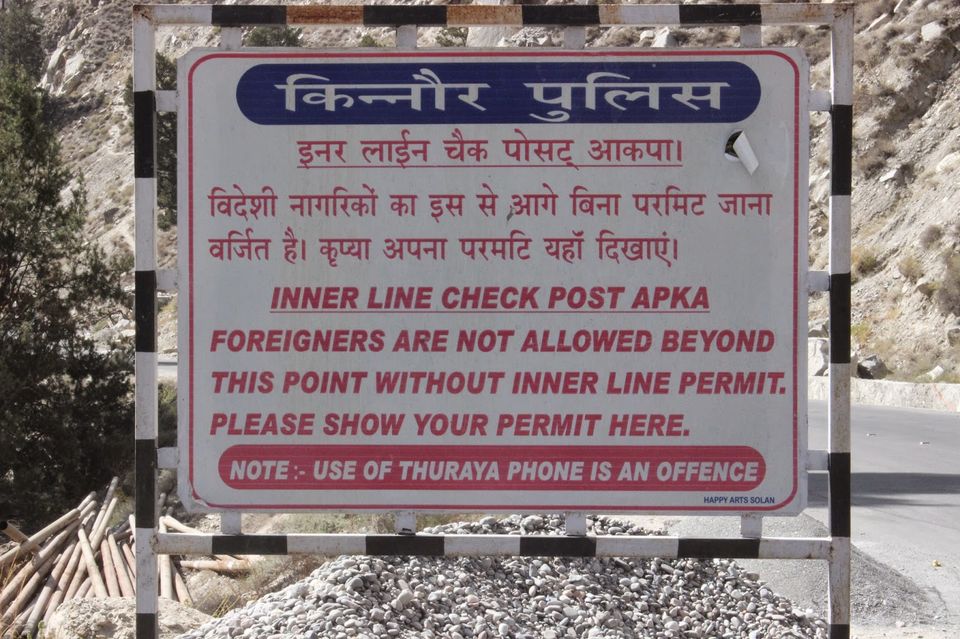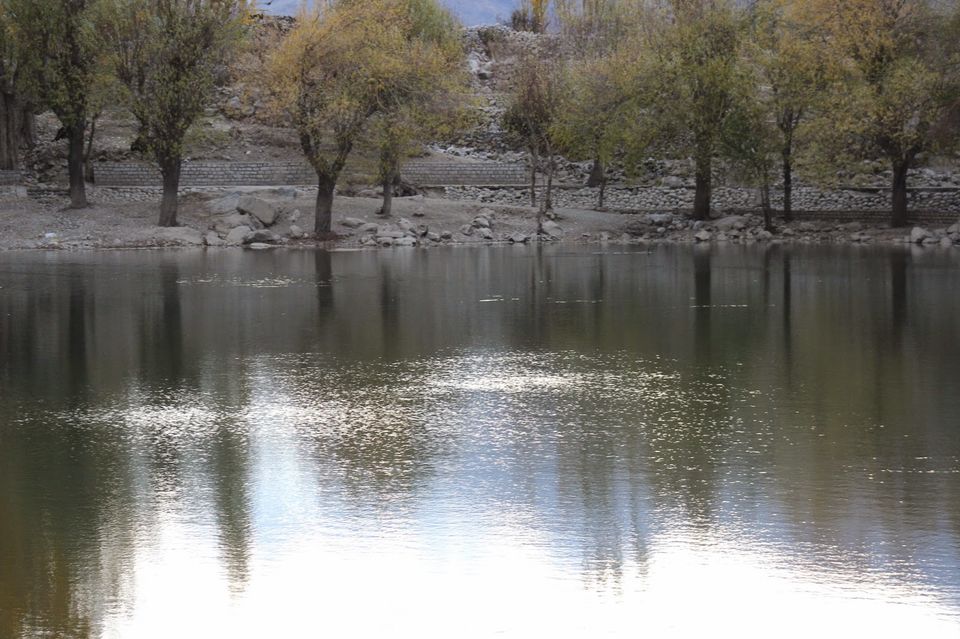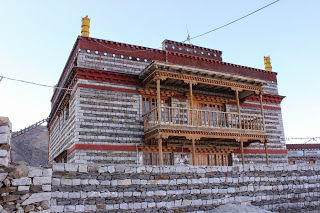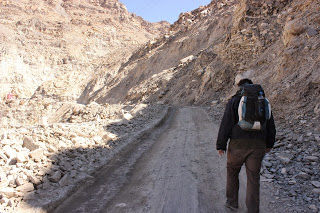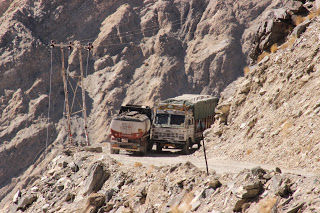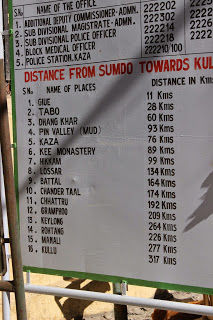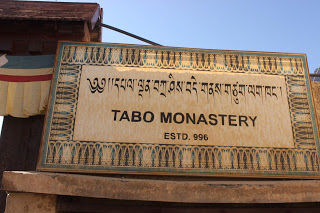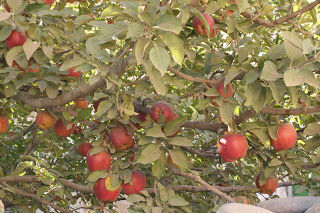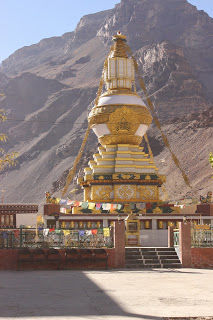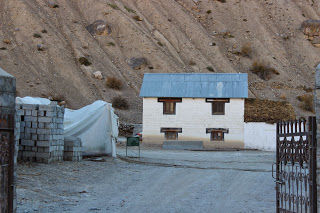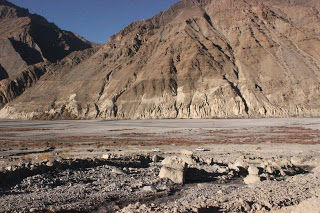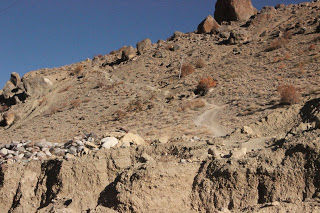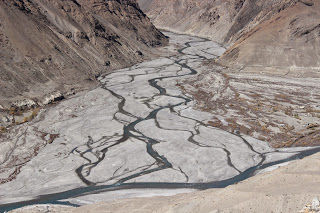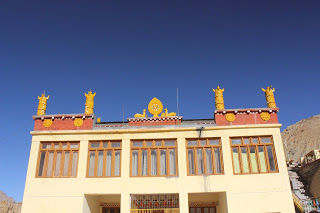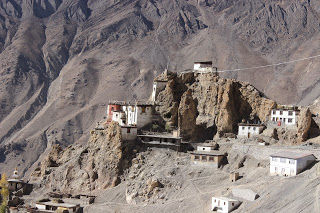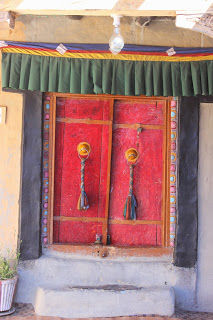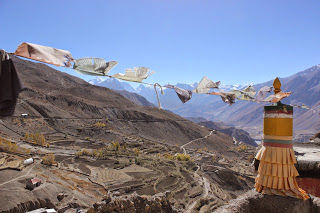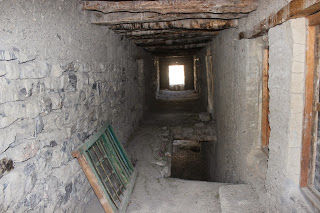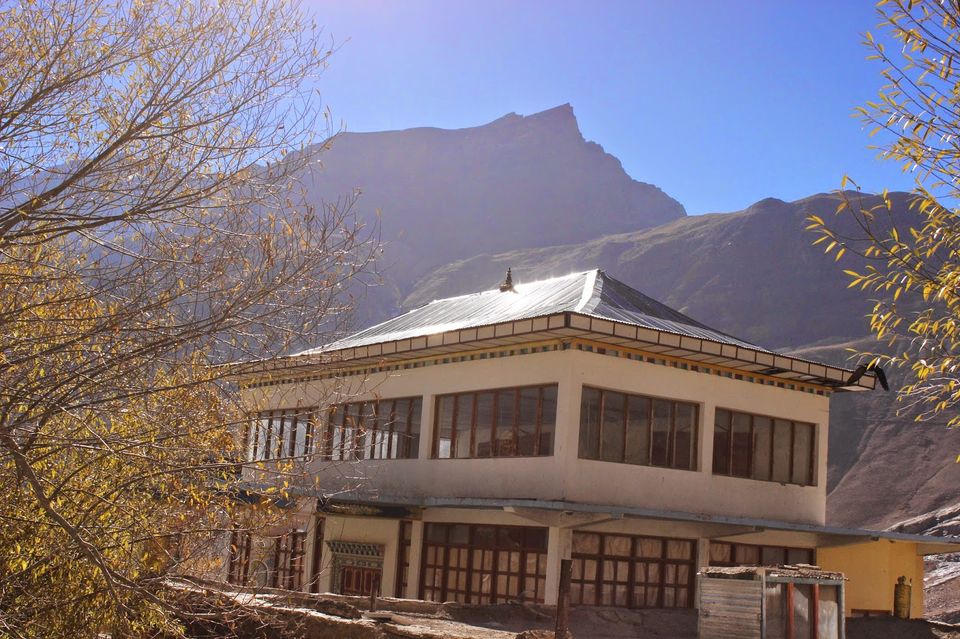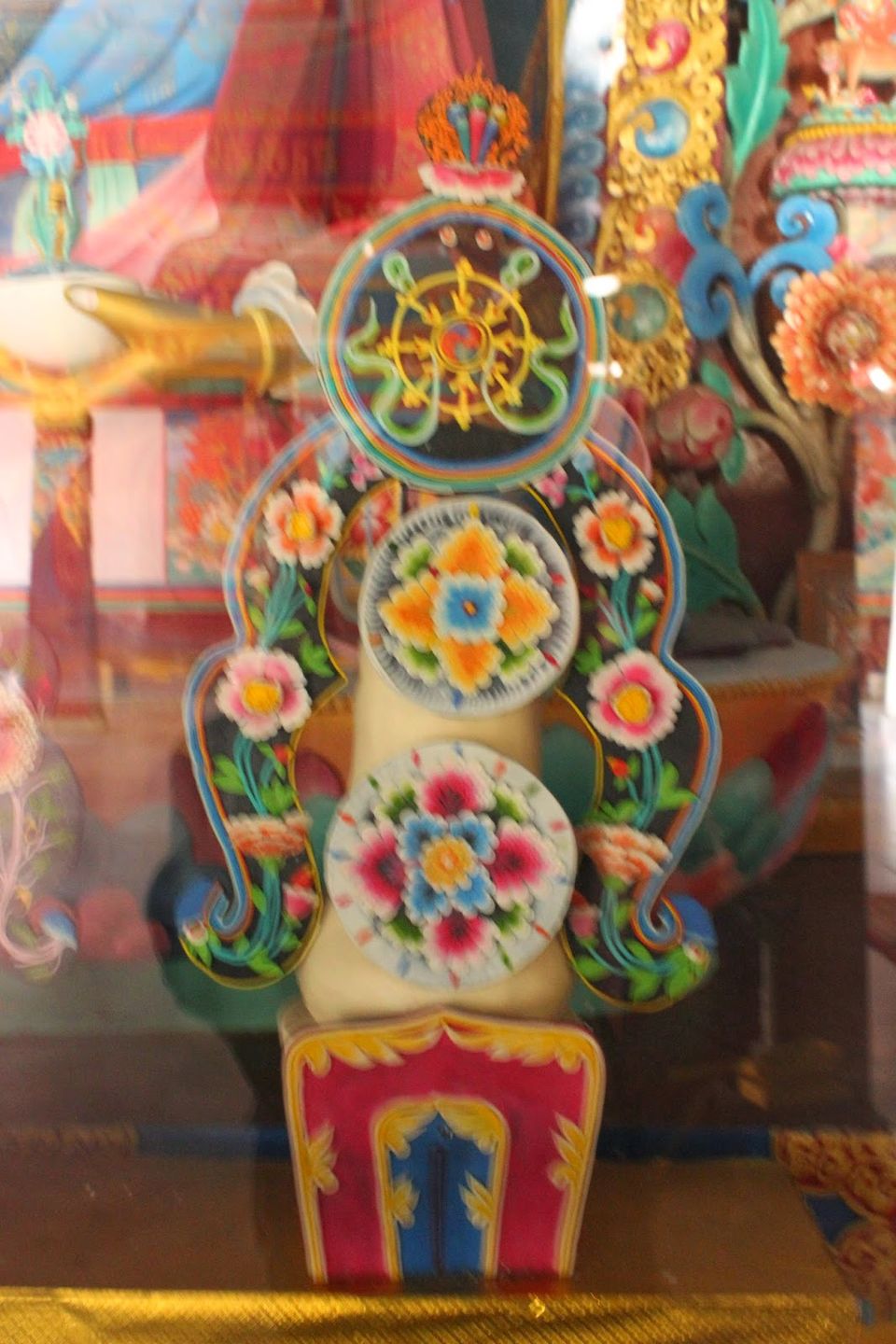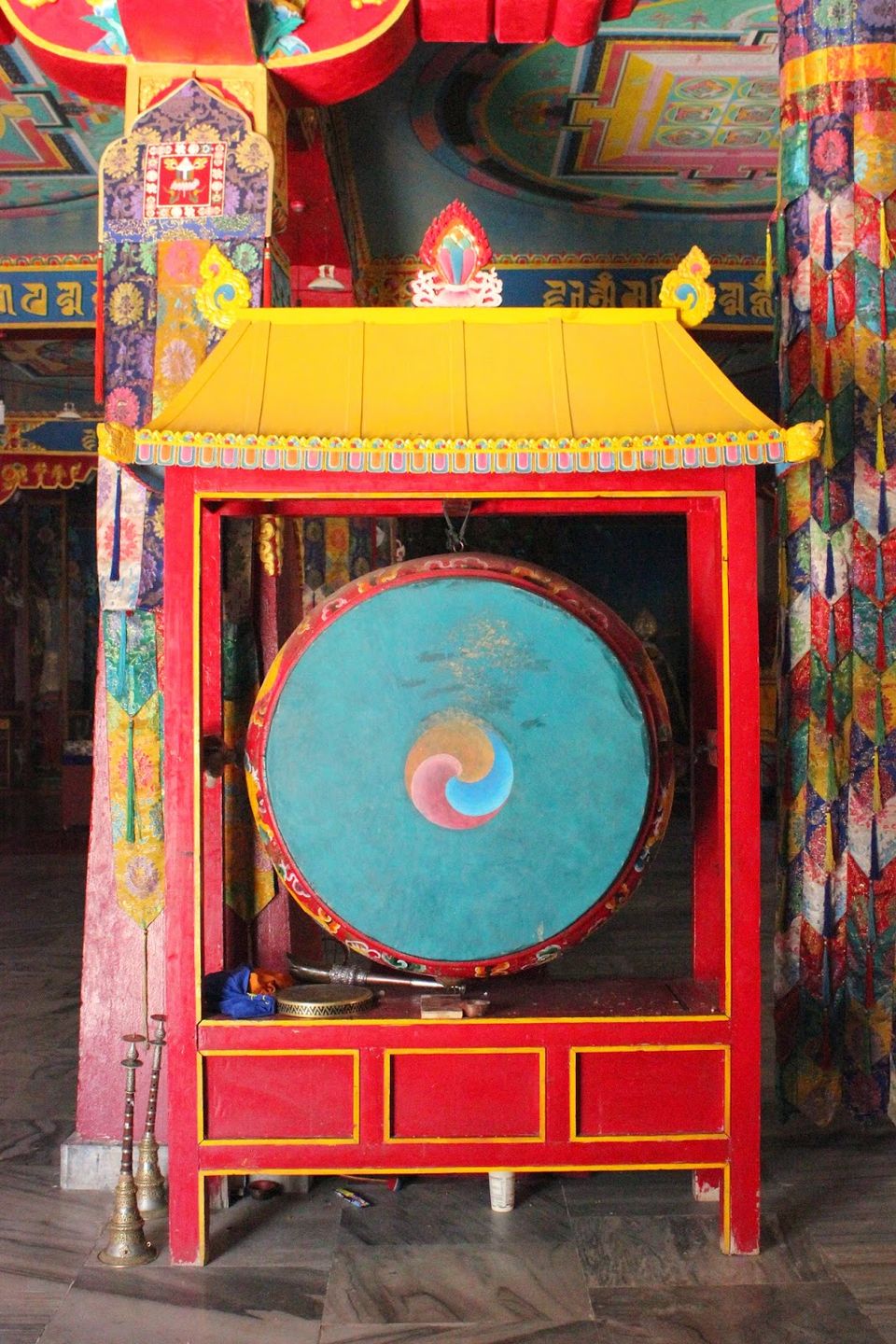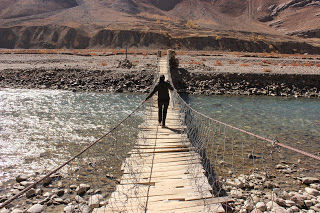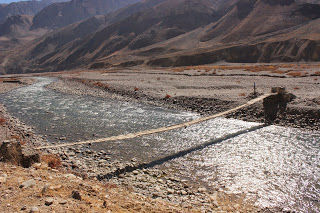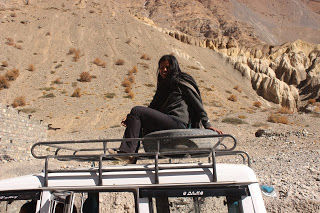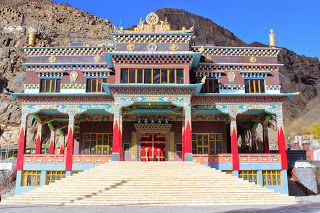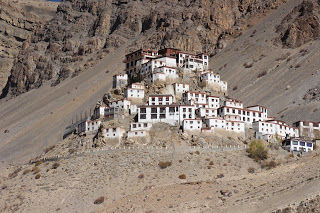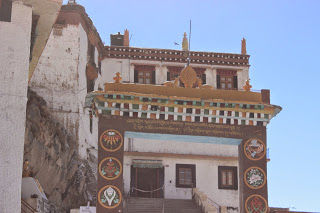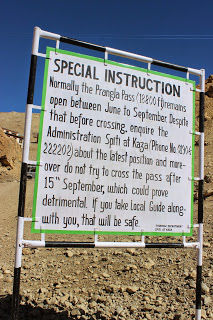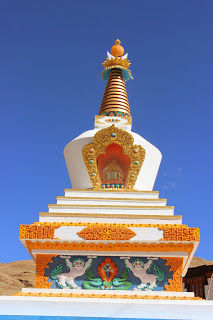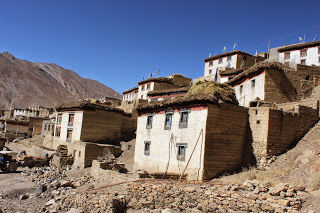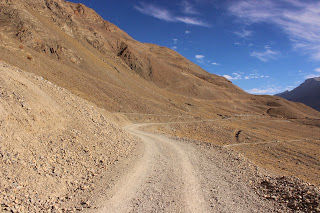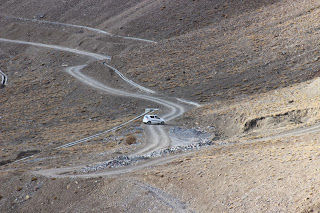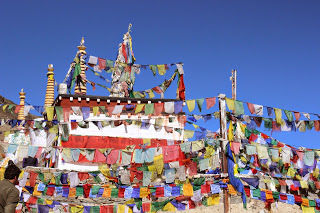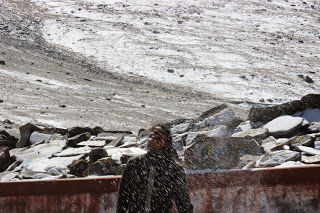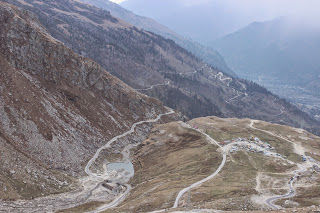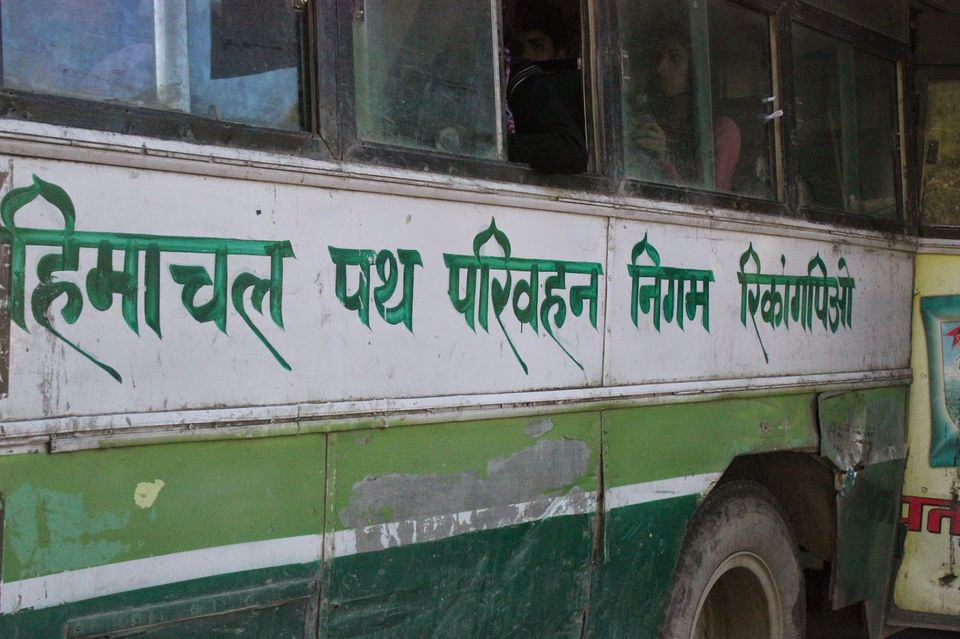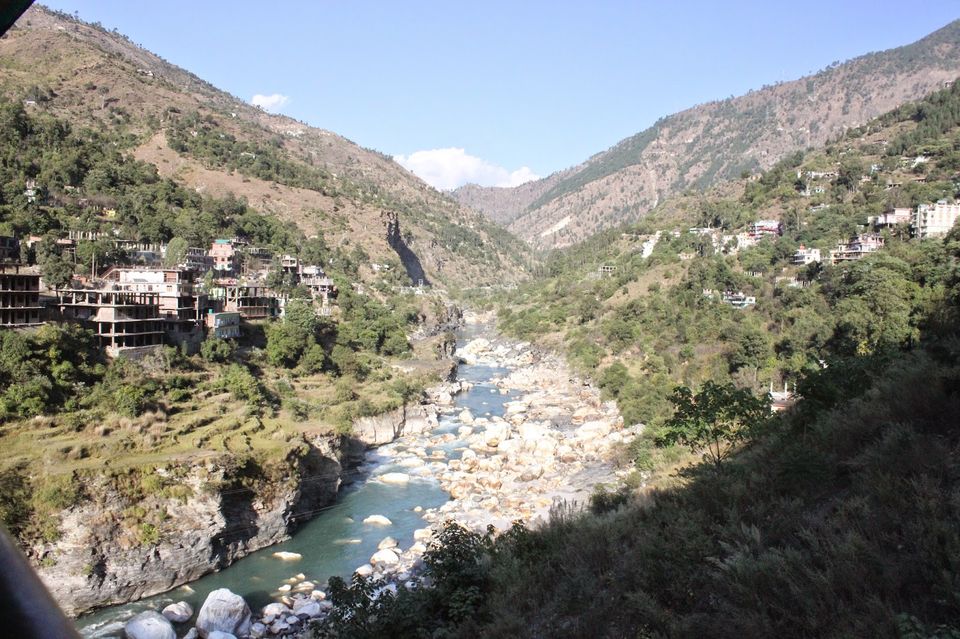 This title because if you are here you will see the stones at the verge of falling down and they are scary. Last year when I travelled to London, I saw the picture of a wooden bridge which said Mud, pin valley Lahaul and Spiti, India and the idea of crossing this bridge was planted in my head. And as universe conspired, one after the other things fell in place for me to finally go to Spiti. There are 3 districts Kinnaur , Spiti and Lahaul which comes in this order if you are travelling from Shimla side. Supra is the last village in Kinnaur. After this Spiti starts and Lossar is the last village in Spiti while going to Manali. Key long , Chandrataal are the places which falls in Lahaul district.
My Trip itinerary: Chandigarh – Shimla – Reckong Peo – Nako – Tabo – Sichling – Dhankar – Kaza – Kee Monastery – Kibber village – Kungri – Manali –Chandigarh
Alternate itinerary: Manali – Kaza – Kee Monastery – Kibber – Komic Monastery – Pin Valley – Kungri – Sagnam – Mud – Dhankar – Tabo – Nako – Giue –Reckong Peo – Kalpa – Shimla
There are 2 ways to go to Spiti:
1. Via Manali through Rohtang pass where buses closes down by 15th October or so as told by local people but there are shared taxis available for 1000 INR. You could also get independent taxis for 10,000 INR as well. This route closes down even for taxis from end of October sometime so before planning contact Himachal tourism/Localites and confirm about Rohtang pass being opened.
2. Via Shimla. There is a bus to Reckong Peo at 9:15 a.m. from the bus depot at Shimla. The bus reaches Rampur by 4 p.m. Here the bus and the driver is changed so better find the other bus sooner. As we didn't know about the change of bus, so we didn't get seats in the next stretch and had to sit on bus stairs for few hours. Finally, the bus reached Reckong peo at 10 p.m.
#Reckong Peo:

Foreigners have to take the inner line permit from e governance office located in down town at Reckong peo .The office opens at 10 a.m. First you have to go to tourist information centre where you fill an application form and then go to e governance office where a digital picture is taken and after signature from higher authorities you get your permit. The agent takes 350 INR for the same. The permit sometime could take longer and this may not let you execute your next plans as expected. The bus from Reckong Peo to Kaza is at 7 a.m. which can also drop you at Tabo , Dhankar etc. which are en route. As we got our permit only by 11 a.m. hence we couldn't take this bus and instead took a bus to Nako at 12 p.m.
#Stay:

There are many options to stay in Reckong peo if you get down from the bus at down town. As we got down at the bus stand and it was late in the night hence we couldn't find many options. After walking few meters we found apple resort. It was OK for a night stay but I wouldn't recommend it.
Apple resort - appleresort2008@gmail.com , Kesar thakur 09459960483. Double room for 600 RS.
#Food:

The bus, on the way , stops in a small village for lunch where there is a dhaba which serves fresh Rajma and chapati or a thali. At Apple Resort we were served Rajma , chapati , rice and omelette. Local food like Samosa , Jalebi and Milk tea are really yummy and by my standards, a must have.
#Places to go:

Reckong Monastery
Reckong Temple
As we spent quite a lot of time in getting permit, we didn't visit these places.
#Kalpa:

An old settlement ,13 km from Reckong peo is a small village which has some beautiful views. There are taxis from Reckong Peo for 1000 RS. to go to this village. You also have bus which goes in the morning. If nothing works then you could try hitch hiking. We couldn't go to Kalpa as we spent lot of time in getting the permit.
#Nako:

Nako is a small village in Kinnaur for which you get bus from Reckong Peo at 12 p.m. The bus reaches at around 4 p.m. at Nako village. On the way near Jhangi, there is a check post where the inner line permit is checked. If need be you can let go of Nako as it doesn't offer anything too great.
#Stay:

Just at the beginning of the village is Lovon hotel and resorts which has clean rooms for 600 Rupees.
#Food:

Momos , thukpas, chowmein, aloo parantha , omelette , soupy maggi are some of the things you will get through out the village.
Amar home stay serves very nice ginger tea.
#Places to visit:

Nako lake : This was an OK lake.
Nako monastery open from 9:00 to 5:00 p.m.
#Tabo:
The bus from Nako to Kaza is at 11 a.m. But because we wanted to do hiking we decided to walk this stretch. We started at 9 a.m. And covered around 10 km in 3 hours as we had bags and the terrain is pretty tough. Till now the bus had not passed by so we decided to wait for the bus but when the bus didn't arrive we hitchhiked Which luckily was a shared taxi. The driver told us that it will drop us at Sumdo check post for 300 RS but later agreed to drop us at Tabo for 1000 RS. We reached Tabo at 3.
#Stay:

There is a government guest house for which you have to do booking on hp website. Otherwise there are many hotels , home stay and guest house available in a range of 500- 600 Rupees.

#Food:

There are many restaurants available which mostly serves Momos, thukpas or chowmein with awesome milk tea.
During off season you might find lesser options
#Places to visit:

Tabo monastery : open from 9 a.m. To 5 p.m.
#Sichling:
As we wanted to hike to Dhankar so we took a bus from Tabo to Sichling and stayed there over night. Generally the bus from Tabo is at 3 p.m. But as the bus had got late from Reckong peo itself hence the bus arrived Tabo at 5 p.m. Which was good for us as we finished our lunch and visiting Tabo monastery by that time.
#Stay:

Dolma guest house: 300 RS. Highly recommend for their very caring behaviour and homely food.
#Food:

Milan dhaba at bus stand for Momos, chowmein or thukpa.
Dolma guest house which served yummy dal, roti, potato vegetable, rice, salad and curd which was a delicacy after having eaten Momos and other usually available stuff for few days.
#Places to visit:

Sichling is a very small village with a population of mere 87 people. We stayed in this village for going to Dhankar otherwise this village has nothing in specific to offer to a traveller.
#Dhankar:
8 km by the road and around 6 km by short trail paths you can reach Dhankar. If you are looking for a trekking in this terrain , this stretch from Sichling to Dhankar is worth it as it's a trek of medium difficulty. The trek does unveil some beautiful landscapes.
#Stay:
There are many guest houses available but during off season be careful as not many options would be available.
#Food:

There are many restaurants but during off season they are mostly closed. A lady in Dhankar guest house close to old monastery, specially cooked aloo parantha for us even though they were closed.
#Places to visit:

Dhankar monastery: There is an old Monastery and a new one. The old monastery has beautiful wheel of life and many amazing Buddha statues.
Dhankar lake : 1 to 1.5 hours walk away is the beautiful Dhankar lake. As buses and taxis can't go there hence not many people go there and hence is inhibited and very beautiful.
Dhankar fort: I wouldn't really call it a fort because it looks like a old village house but it's roof top gives you an amazing view for some nice clicks.
#Pin valley:

Geographically Pin valley should be the next destination from Dhankar but the buses/ taxi to pin valley are only from Kaza at 3 p.m. in the evening. The bus back to Kaza from Mud is only in the morning at 7 a.m. There are taxis for different prices from Kaza to go to Kungri, Sagnam and Mud.You could also try your hands at hitch hiking as local people are really helpful and always stop.
#Food:

Ditto

#Stay:

Small guest houses and home stays are available in these villages but be careful about food and stay in the off season.
#Places to visit:

Again pin valley is a valley around which there are many villages but the 3 main village are Kungri, sagnam and Mud.
Kungri has one of the 5 monastery which Spiti has to offer. There is an old wooden bridge even in Kungri if you don't want to go all the way to Mud as Mud is just a small village which is the last village of Spiti.
Sagnam is a small village with not much significance.
Mud is the last village in Spiti. And from here you can do hiking to Kinnaur district via bhama pass. For the same the permits can be obtained from Kaza or Mud village itself. Also, this is the village where I found the wooden bridge that was mentioned in the London Bridge.
#Kaza:

From Dhankar there is a bus at 3:30-4 p.m. everyday for Kaza and you reach in an 1-1.5 hour. Kaza is a more central place as it provides more options to travel to other places in Spiti via taxi and buses.

#Food:

This place can offer some different food to your taste buds.
Raangyul cafe offers veg / non veg thali. Non veg in Spiti is always only Mutton but veg thali had yummy dal and different vegetables everytime.
Local sweet shops have some very tasty and fresh Indian sweets.

#Stay:

Nyingma guest house 9418556344 ; 9418981259; 9418154938 for 600 INR everyday
#Places to visit:

Kaza monastery: Few minutes away from the main market is the Kaza monastery which is one of the five monastery in Spiti
Key monastery : 13 km away from Kaza is another must visit Kee/key monastery. The monks here served us amazing tea. This place also allows you to stay in the monastery for mere 200 INR including 3 meals.
Kibber village: Kibber was the highest village in world. Now it's komic village though it is just 5 meter higher than Kibber. It's a small village which you might want to see just for the significance that it is the highest village. It also has a monastery on top which gives a beautiful view. Another interesting thing which this village offers is a trek to Ladakh from Spiti via Prangla pass. This trek is allowed only from June till September after taking permits from Kaza
Komic monastery: Located 15 km from Kaza, this is the monastery located in komic village. The road to this monastery is not at all a tar road. This is also a good stretch if one wants to trek but keep water and food as there is nothing on the way.
If you also want to cover few places in Lahaul like Keylong, Chandra taal etc. then you have to go to Lossar and take buses or take shared/private taxi's from Manali as there is nothing available from Kaza.
As the buses to Manali from Kaza had closed down in mid October, we took a shared taxi for 1000 INR per person.Luckily when we passed by on 25th October the route was still open though there was heavy snow in kunzum pass.
If this route is closed then you have to go all the way back to Reckong peo for which the bus from Kaza starts at 7 a.m. And reaches only late in the evening and then you will have to stay a day in Reckong Peo and take the bus next day morning to Shimla.
Few Points for travellers:

1) Airtel, vodafone etc. doesn't work in Spiti, Lahaul and even Reckong Peo in Kinnaur Only BSNL works but until and unless you have a Himachal pradesh Id card, you can't get a new SIM hence it's better to get a BSNL SIM in your home city and use it there.
This trip was originally published on Joey-my travels for your ease.