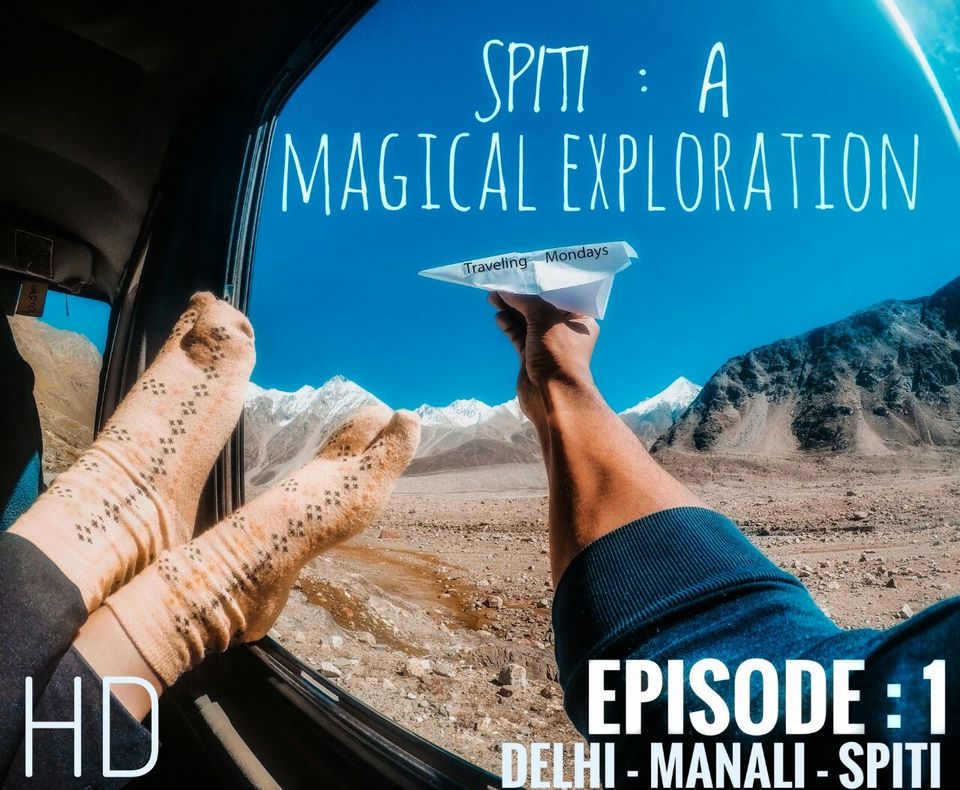 Spiti is still a dream for many. But we managed to live this dream.
We went to Spiti in the first week of October and were stunned by the beauty of this place..Brought back innumerable memories with us, which my friend Shakti, a travel vlogger is framing into travel films..
We started our journey from Delhi in the evening, boarded a Volvo from Majnu ka Tilla. It was 15 hours long comfortable journey. Next morning, when we opened our eyes, we had reached Mandi and we were really excited to find ourselves in the fresh mountain air. We reached Manali bus stand at around 11 am.
We thought of chilling at the bus stand first, as we had found a water stream running at the back side of the bus stand known locally as khadd.
After almost 2 hours, we hired a cab from bus stand and went to mall road, where we had booked our hotel.
Then, we ahead to old Manali, the most happening place of Manali. Explored markets and some Cafes, which Old Manali is famous for.
Next morning at 7 am, we left for Spiti in a traveler. The road from Manali till Spiti is full of surprises. From vegetation to landscape everything kept on changing.
We stopped at the famous Chacha-Chachi Chandra Dhaba for lunch at Batal. Our next stoppage was Kunzum pass. There is a temple called Kunzum Devi Temple where everyone stops to seek the blessings of Kunzum Devi. By 6 in the evening we reached Kaza.
It was already dark. We strolled around in the streets of Kaza and then dozed off.
This was episode 1. Stay tuned for the 2nd episode of Spiti- Magical Exploration which will be about Kaza, Ki and Kibber.
Subscribe to his amazing channel.