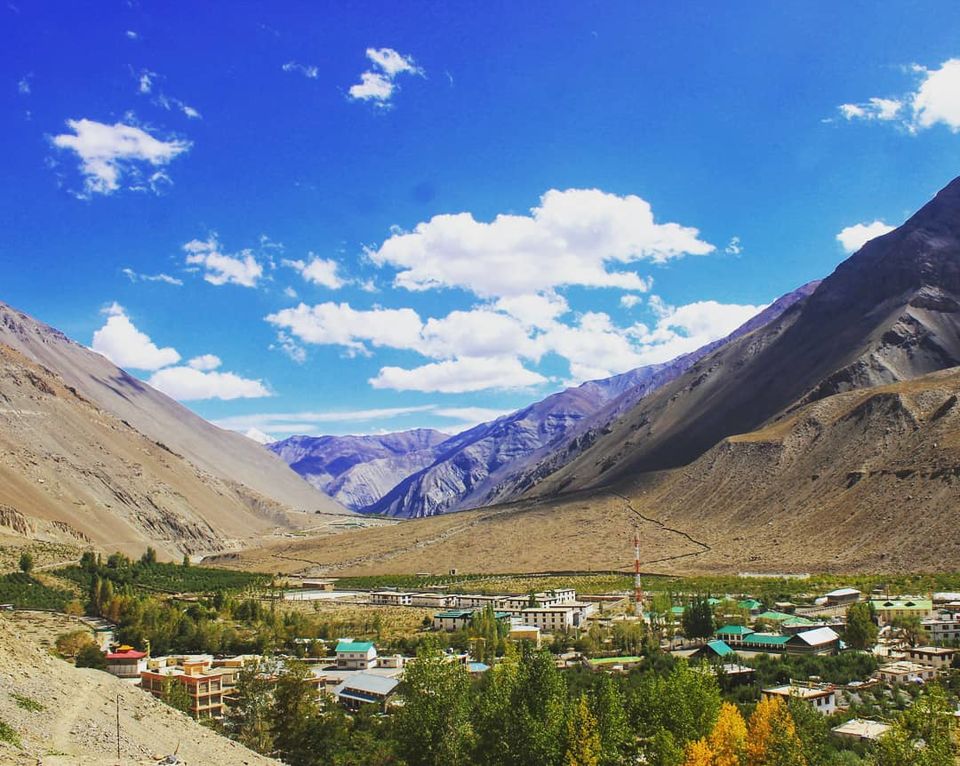 Journey to Spiti Valley Part 1
After spending an evening in Delhi, journey started towards the mystical Spiti valley.
Took a morning HRTC bus to Chandigarh from Delhi and then to Recong peo. The bus for Recong peo was at 7 in the evening. It's an ordinary bus of HRTC which takes around 14 hours to reach peo.
It reached Peo around 9 in the morning. It was too tiring after 20-22 hours of bus journey. After checking in Hotel Shivling view which was 200 metres from the bus stand, we headed to Kalpa.
To reach Kalpa one needs to take the local bus. The bus takes around 20-25 minutes to cover the 8 km hilly road.
It was cold and raining so we got down from the bus and entered Cafe The Cafeteria Roof for coffee.
The view from the cafe windows were breathtaking. It was cloudy so was unlucky to have a clear view of the beautiful mountains.
The photograph below is of Hu-Ba-Lan-Kar monastery taken from inside the cafe. The reflection of the monastery is on the water collected from rain on the roof of a building. This small and beautiful monastery is believed to be founded by Richen Zangpo (950-1055 A.D) The monastery has a chorten in the centre which is shown in the second photograph. The monastery also has rows of prayer wheels all around. It takes a 10 minutes walk through the Kalpa village to reach the monastery. The monastery is small but beautiful.
There's a temple named Narayan Nagini Temple which is around 5 minutes walk from the monastery. It was still raining and the fear of getting the camera wet stopped me to click enough photographs. The temple has a beautiful architecture carved in wood. The view from the temple's backyard is awesome.
You can see the beautiful lush green hills, terrace farming, Apple orchards, and the wooden huts. The clouds and fog prevented us to have a clear view of the Himalayas but still, it was worth it. Every weather is beautiful in its own way and one should enjoy it.
To be continued...