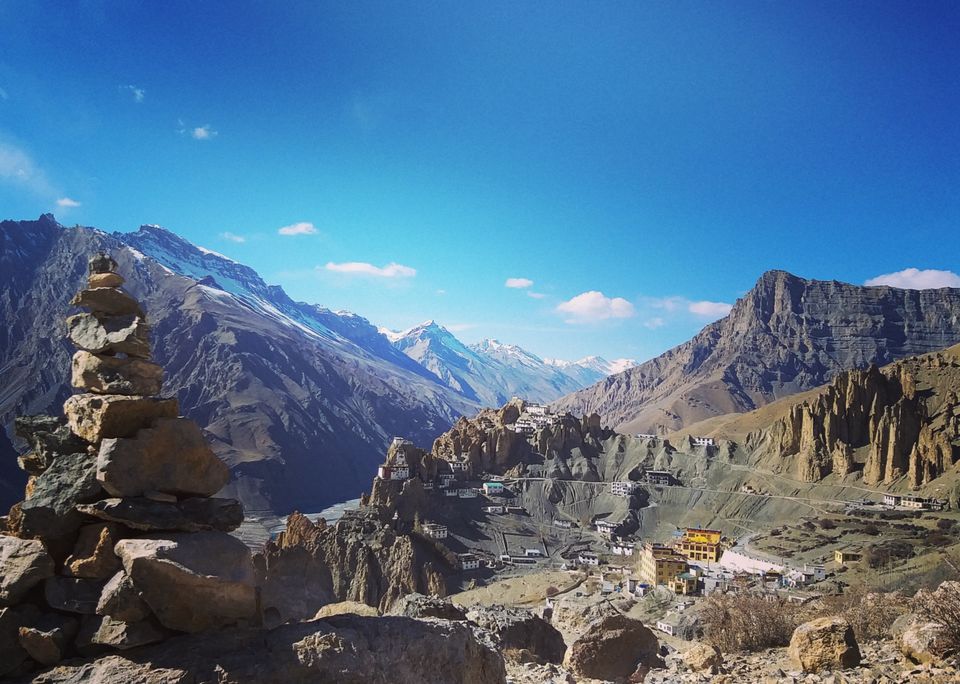 Date : 19/10/2018
Location chennai airport @ 9pm
We were group of 8 people decided to go Spiti valley from 19 oct to 29 oct 2018
Our flight was @ 11pm from Chennai so we reached Delhi by 2am
We booked 2 innova cabs from here and the driver came at 3am.
Boarded with our luggage and we started off to Chandigarh( 244km)
We had a stoppage at Murthal @ Garam Dharam for pre morning tea around 4am
To my surprise this place was full of people even at this time😂
Coming from Chennai where the temp soars around 35 degree in Oct, this place was cold, it was around 18 at that time.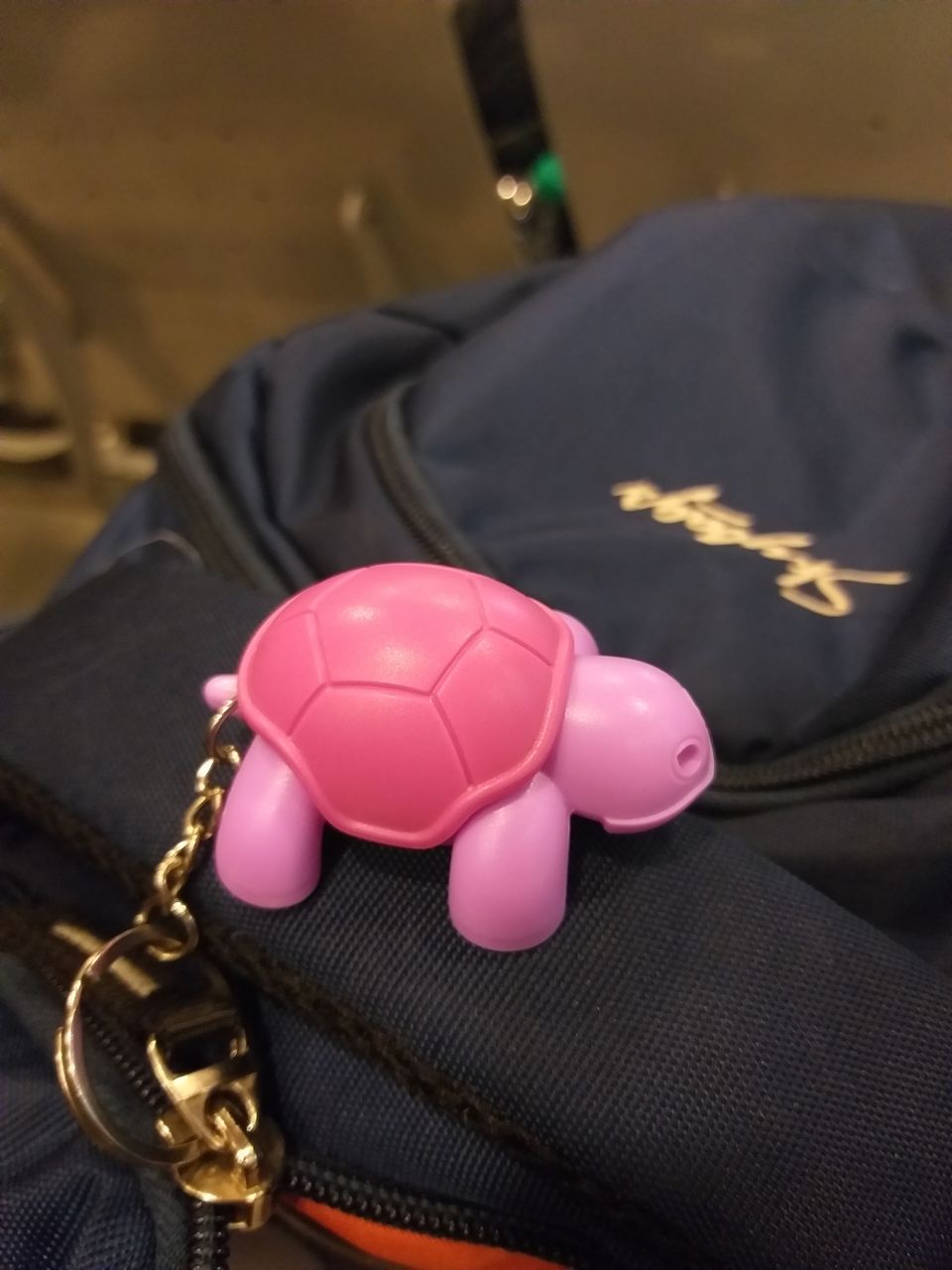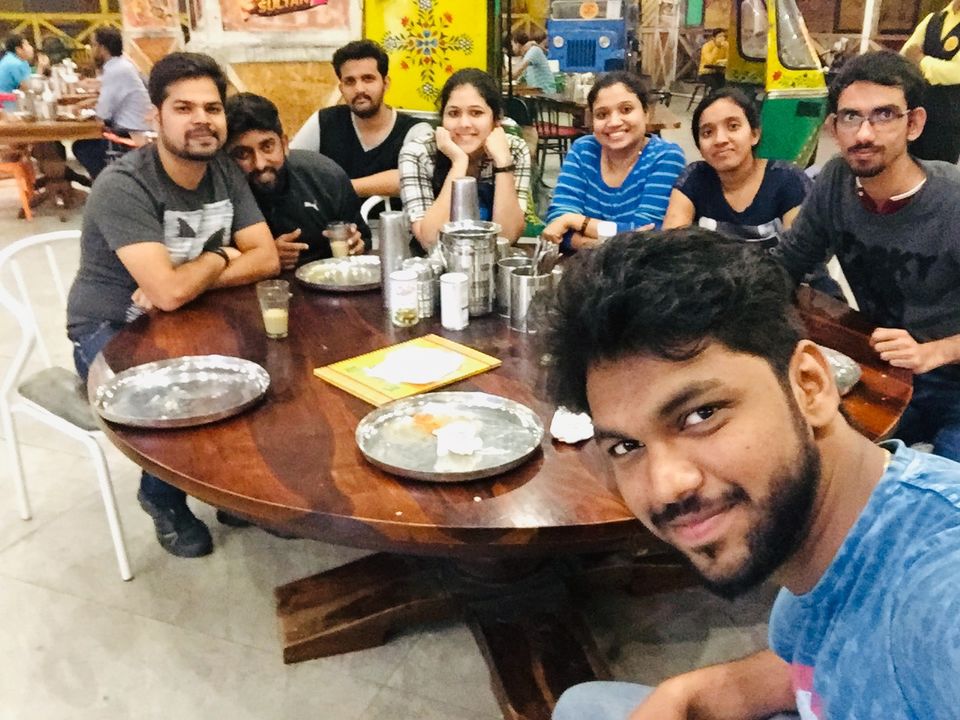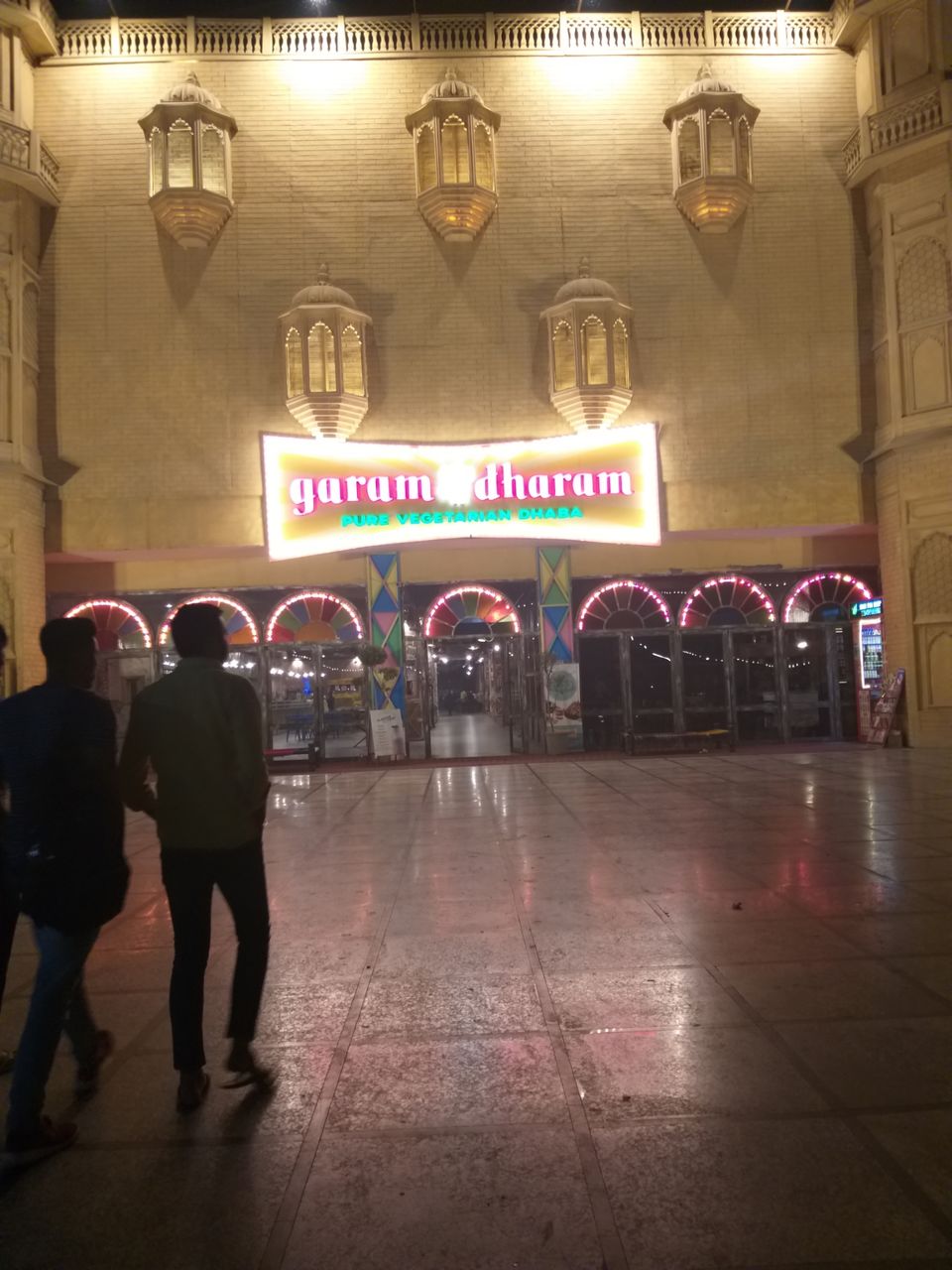 Date 20/10/2018
Location : Chandigarh @ 9am
Chandigarh to Narkanda 2730m (175km)
We rested for some 3 hours in chandigarh (local hotel) as a temporary resting place and after refeshment and breakfast we started to Narkanda at 1pm
At 3.30pm we stopped at Haveli restaurant in Solan
And this restaurant will cost you around 800 rs for two people
We had a tea break at 7pm at Kufri and it was very cold outside the car, the temp was around 8 degrees.
We got tire Puncture and at that time we were 40km before Narkanda.
It took 20 mins to fix it and we reached hotel Shyam regency at 9.15pm
10pm - the temperature was down around 8 and we all were feeling very cold, we ate the best chicken here and were off to bed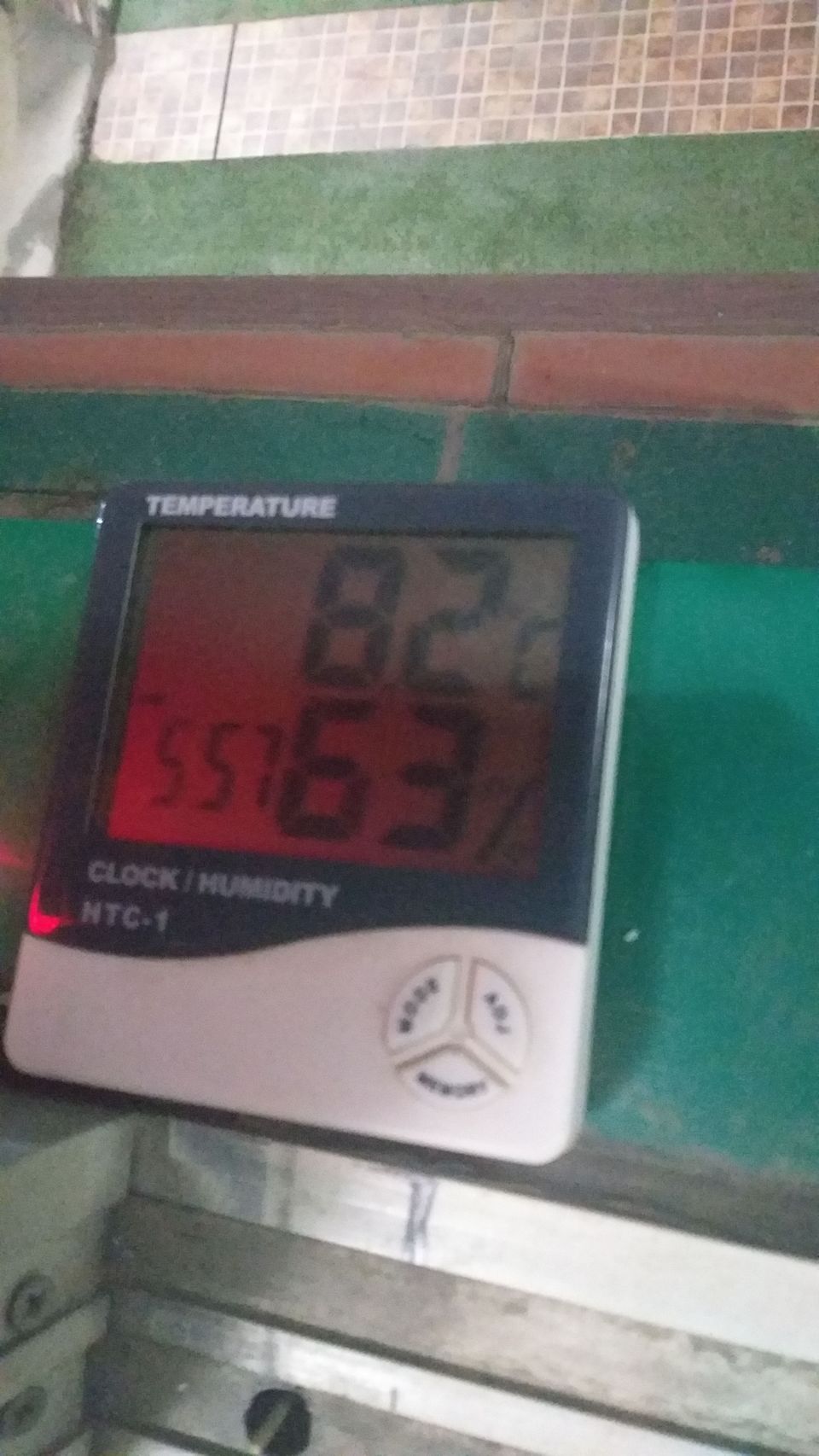 Date 21/10/2018
Place : Narkanda 2760m
Temp : 6.2 degree
Plan : Narkanda to Sangla (2700m)-(165km)
So we planned to go to Hatu peak in early morning at 7am from our hotel we didn't had our breakfast.
Hatu peak was around 7km from our hotel and it is the highest mountain in Narkanda with altitude of 3300m.
We reached peak by 8am visited Hatu mata temple and had a awesome view of the mighty Himalayas. It was soul satisfying for us to see the rising sun and snow clad mountains.
Note :-
This time their was no traffic and we were the only one's there..
Since the road to the peak is narrow, try to come as early as possible to avoid getting stuck in traffic.
We came to hotel by 9.30am and we all started to move to Sangla by 11am
  Lunch was taken at Rampur Bushahr and the view was awesome.
The day temp was 25 degrees.
We reached Sangla by evening 6.00pm and it was very cold (though we had jackets) it was way too windy. The sun had gone down and we checked in hotel lakeview sangla(itz on main road itself).
Hotel building and room was not up to the mark and i will gice 2 stars out of 5. But the staff was helpful.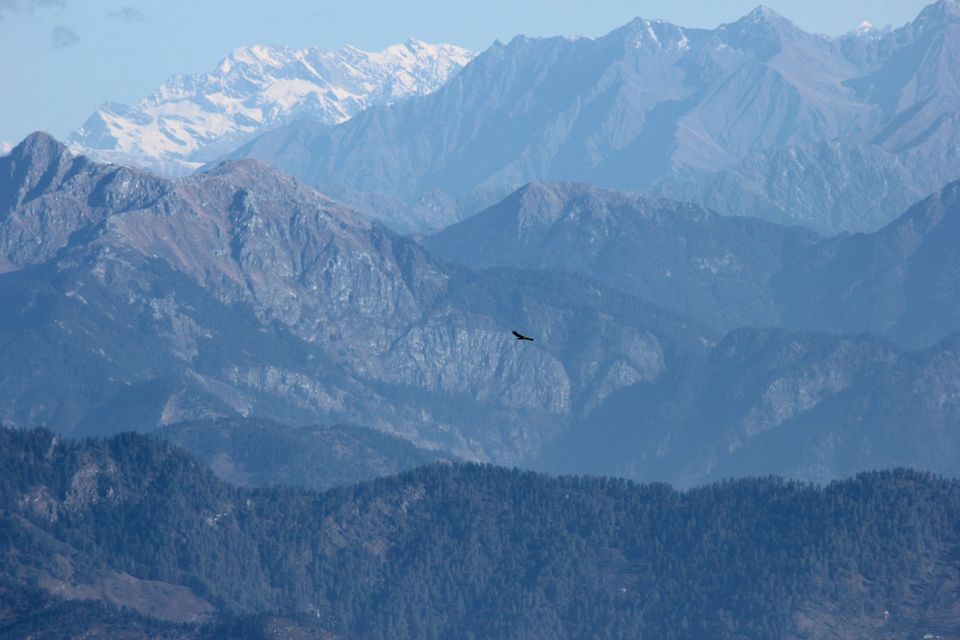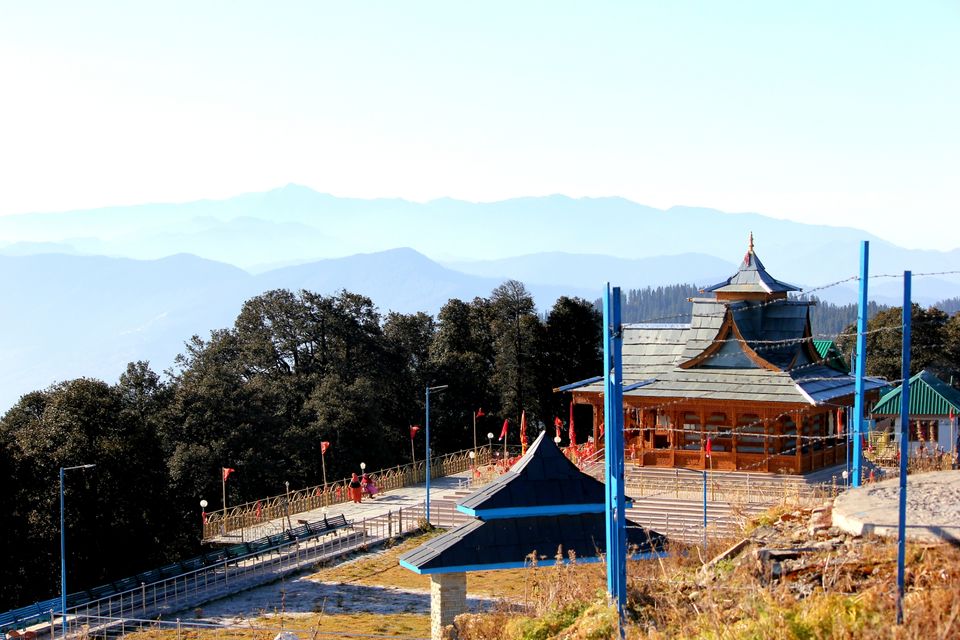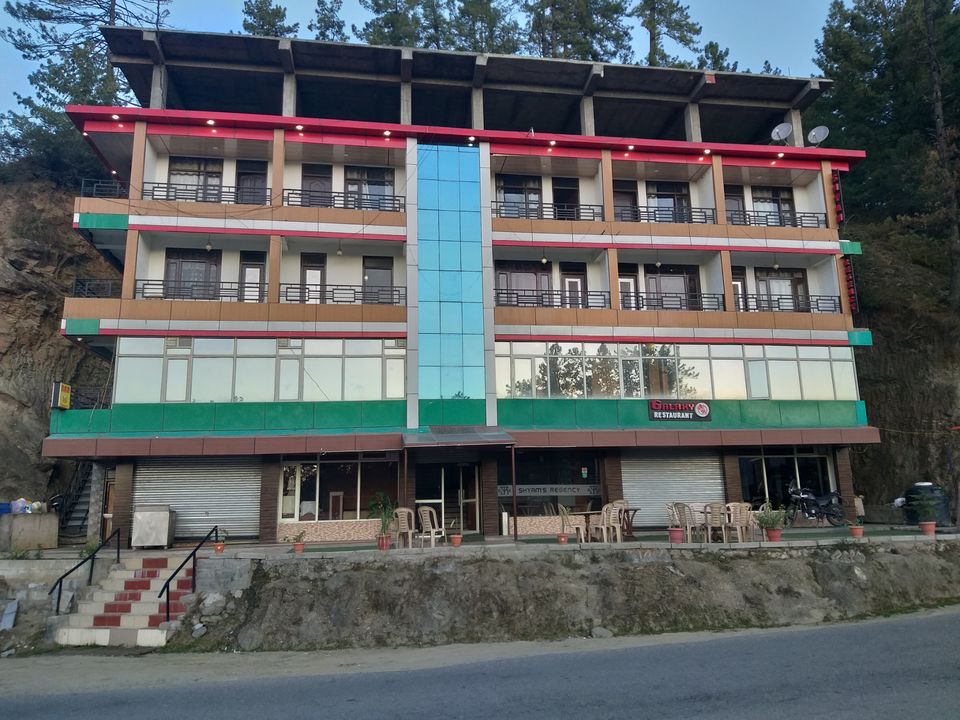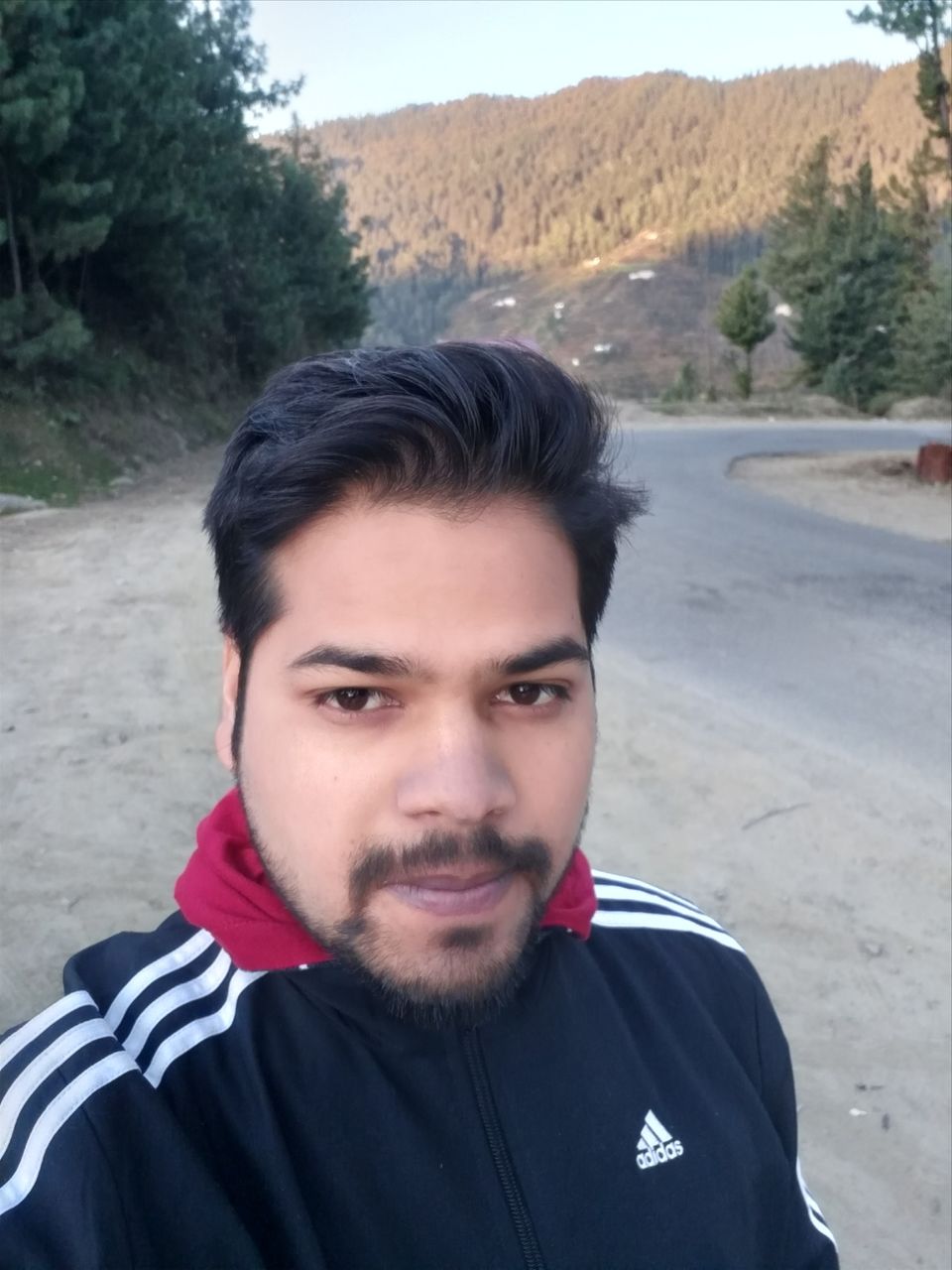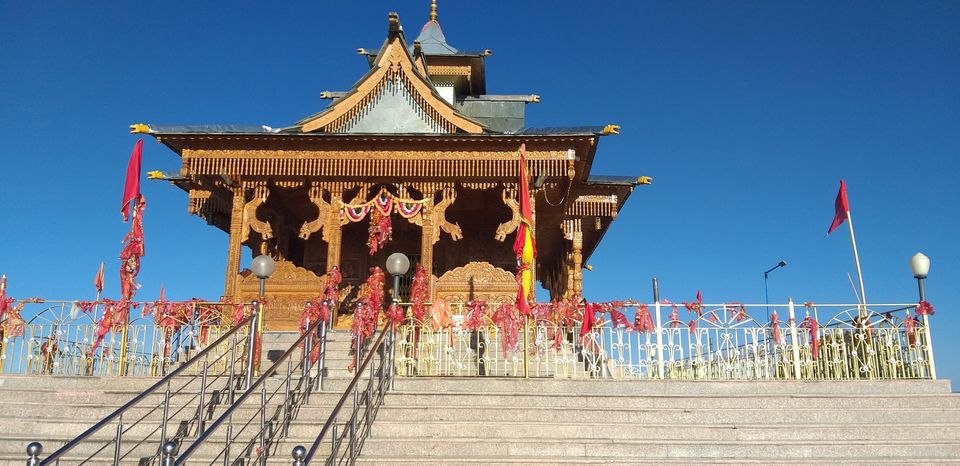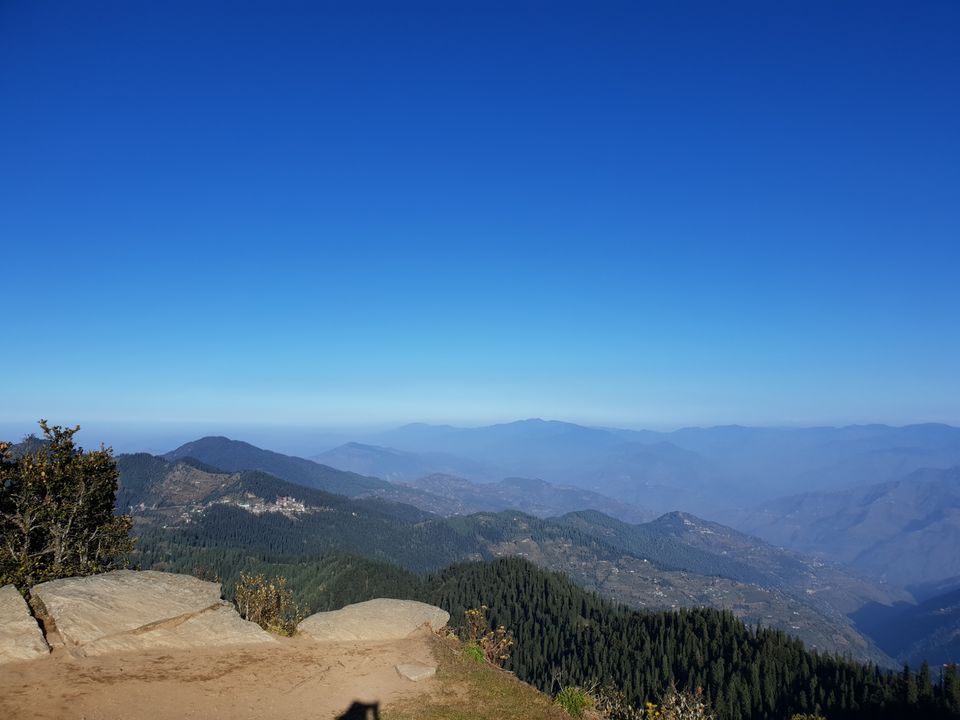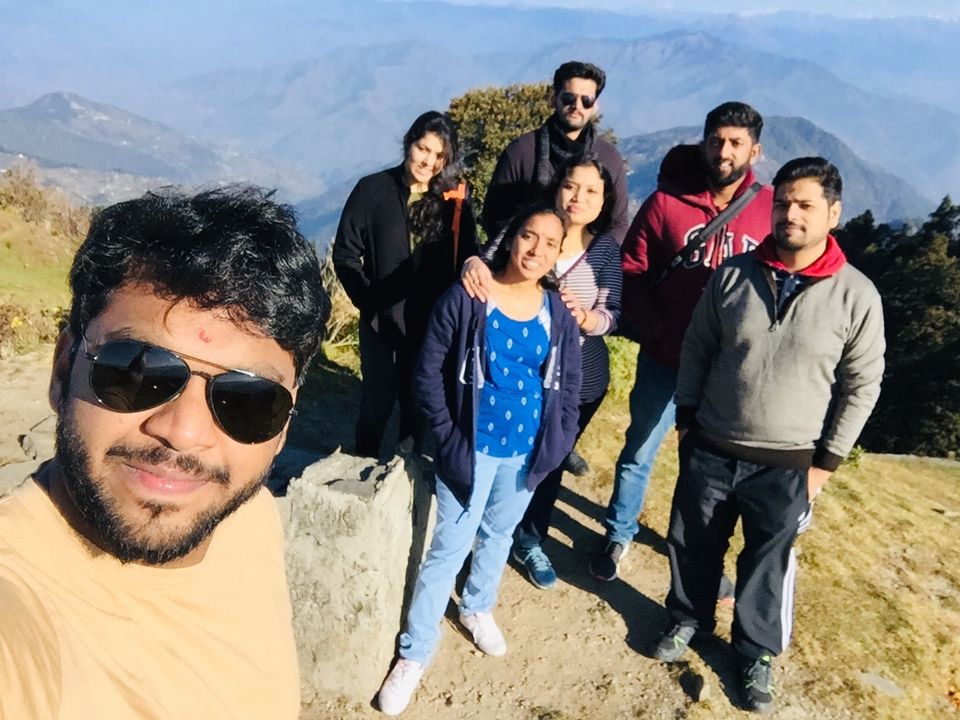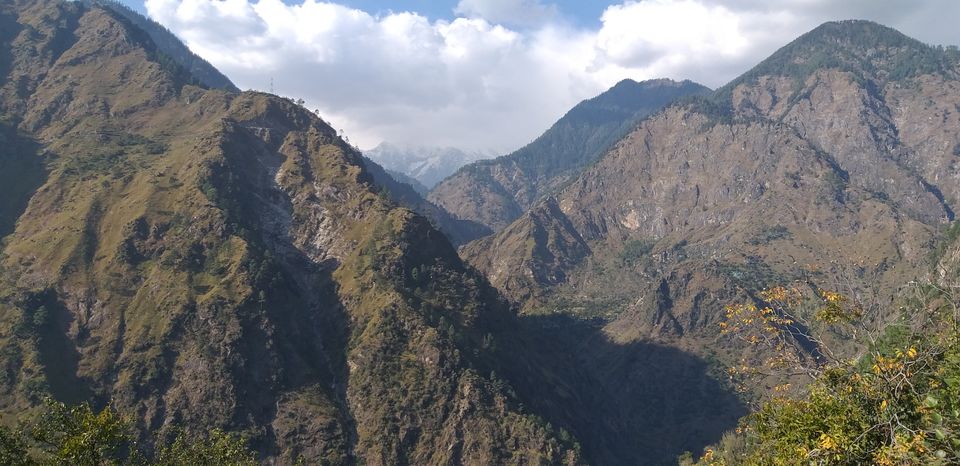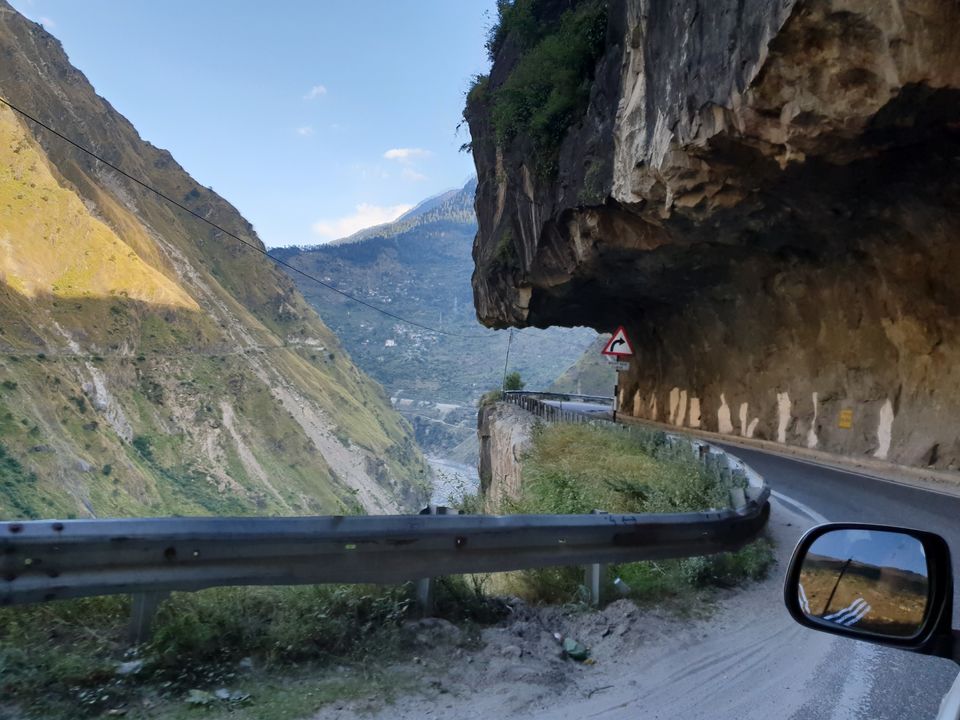 Date : 22/10/2018
Place : Sangla (2700m)
Temp : -1.5 degree celcius @ 8am
Plan : Sangla - Chitkul - Kalpa
We checkout from hotel around 10am to chitkul and spend 3 to 4 hours in chitkul( the last indian village)
This place is very beautiful. If you get hotel rooms here please take it without giving a second thought. We didn't find any so had to stay in sangla.
Baspa river , snow clad mountain, beautiful scenery and cold winds and india's last village before China border  makes this place special.
Note :- cell phone network are very less in this region prefer BSNL.
At 3pm we started to move to Kalpa. We had maggi n bread omlet in chitkul itself.
There was huge traffic on d way to kalpa, and we  reached 9pm to our hotel Apple pie. ( we did shopping in Reckong peo from 7.30pm to 8.30pm)
It was drizzling in kalpa.
The night view of kinnaur kailash mountain under the moon light was my best moment of the entire trip. I stood for 30 mins in 2 degree in my balcony to see this beauty.
The hotel was good for view points but food was not good. Rating 4/5 for view of mountains . Food 1/5.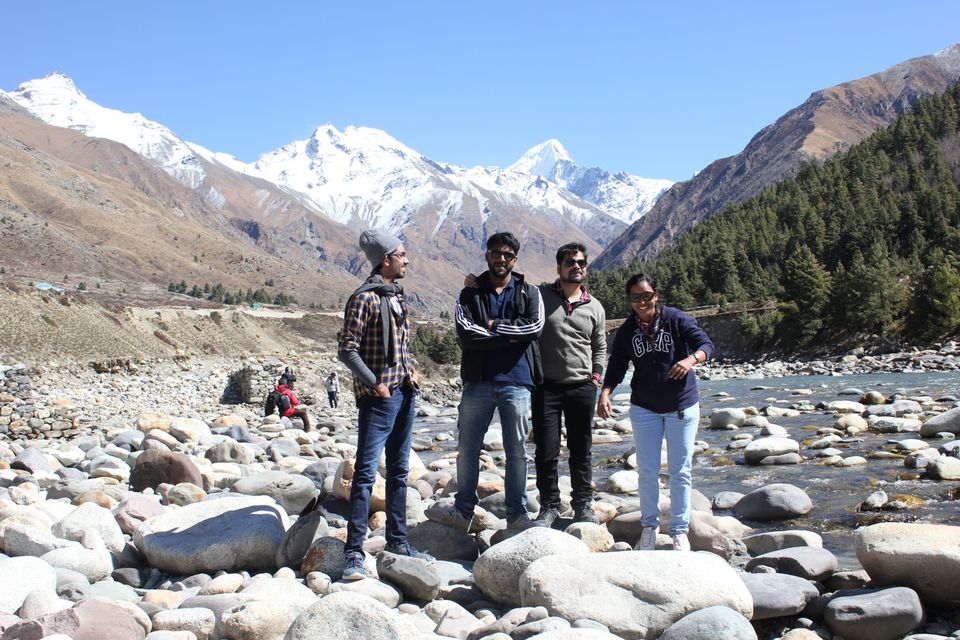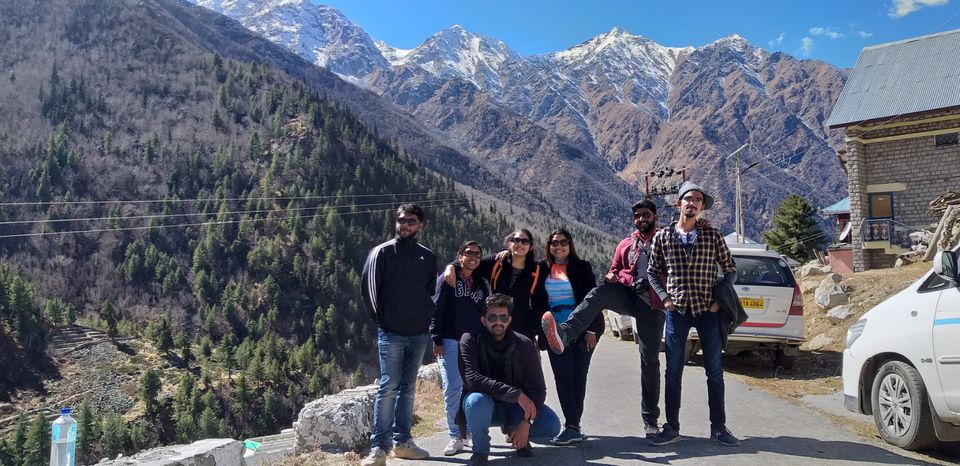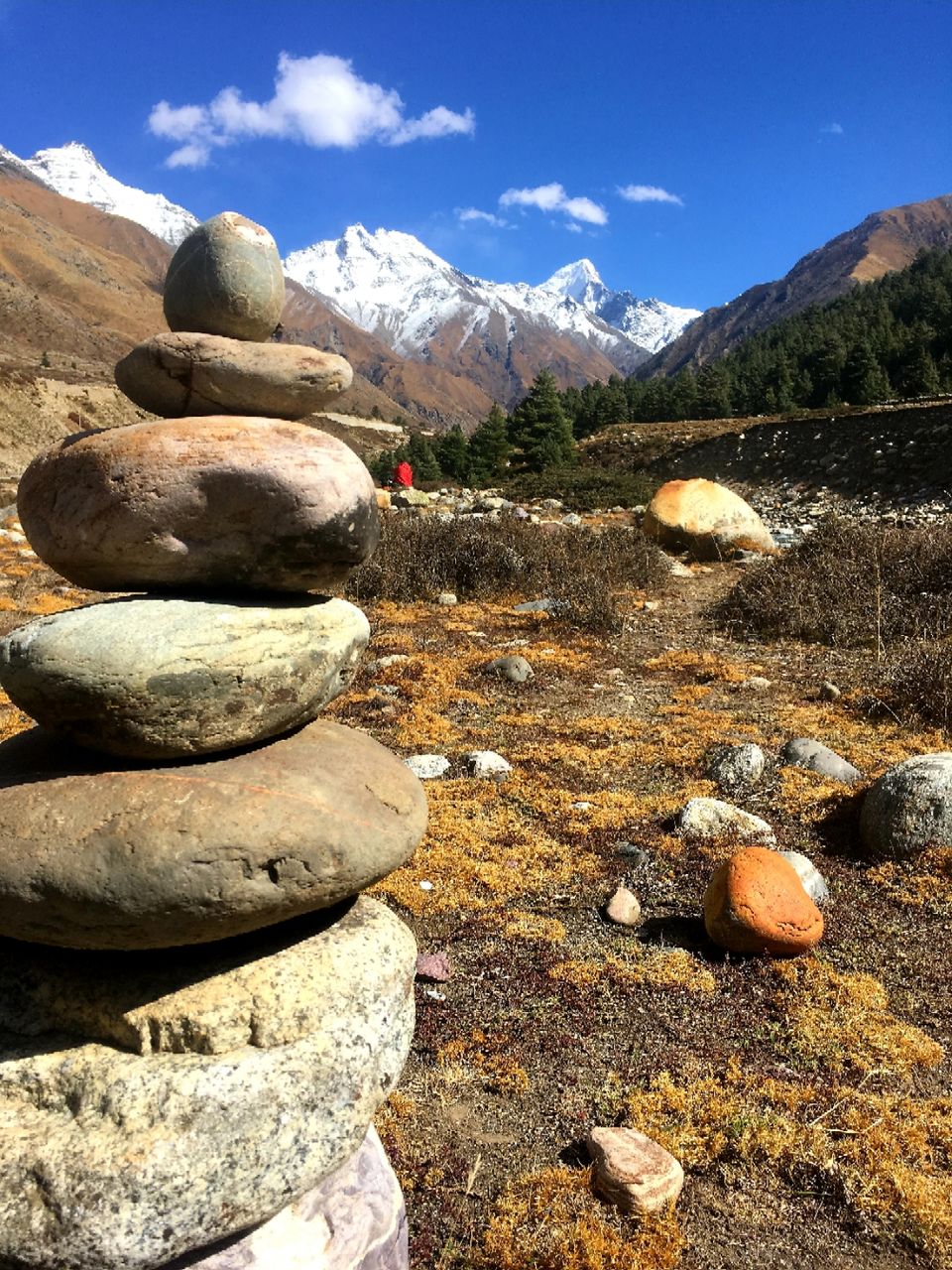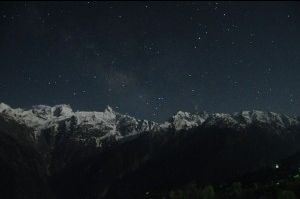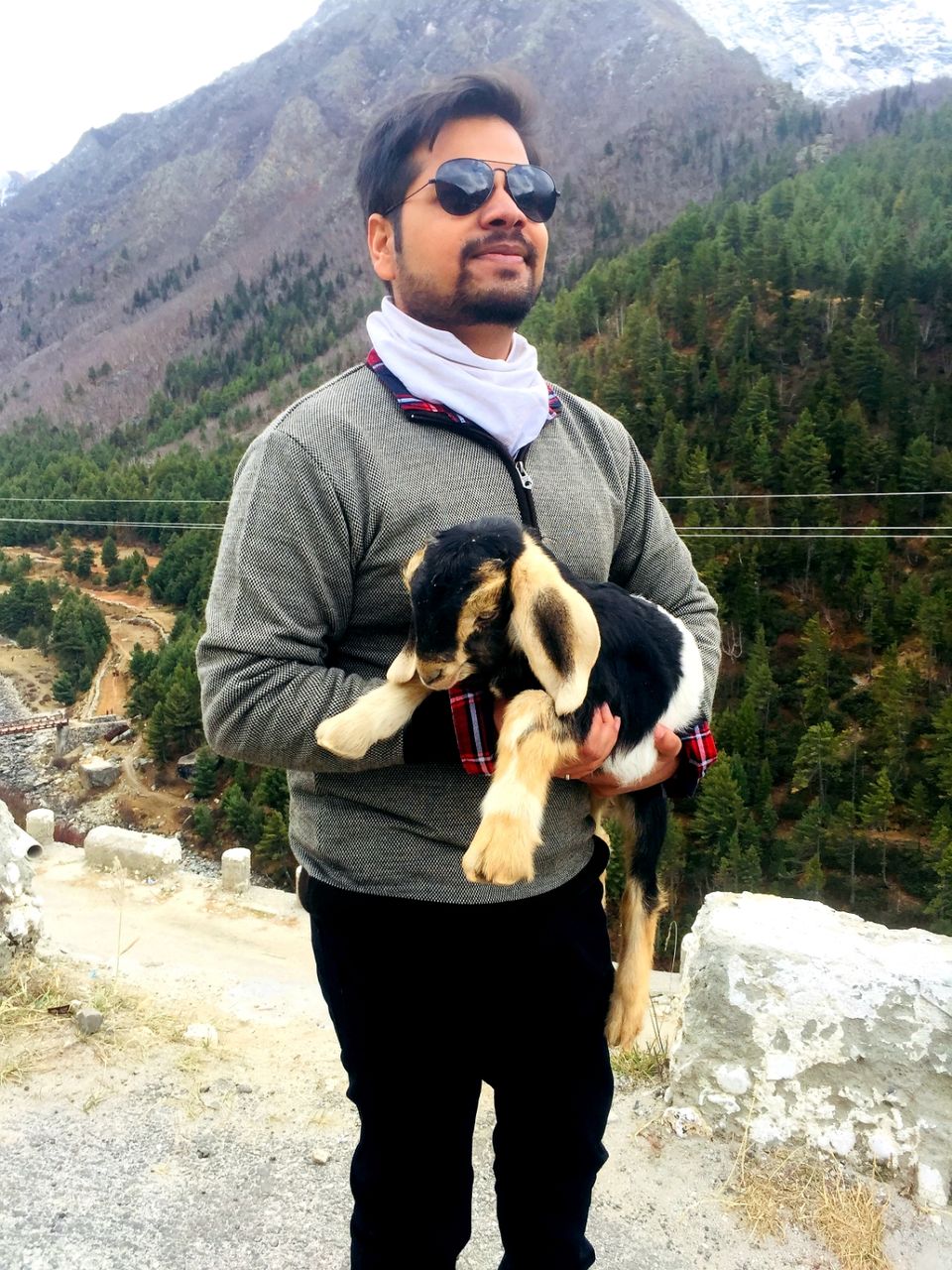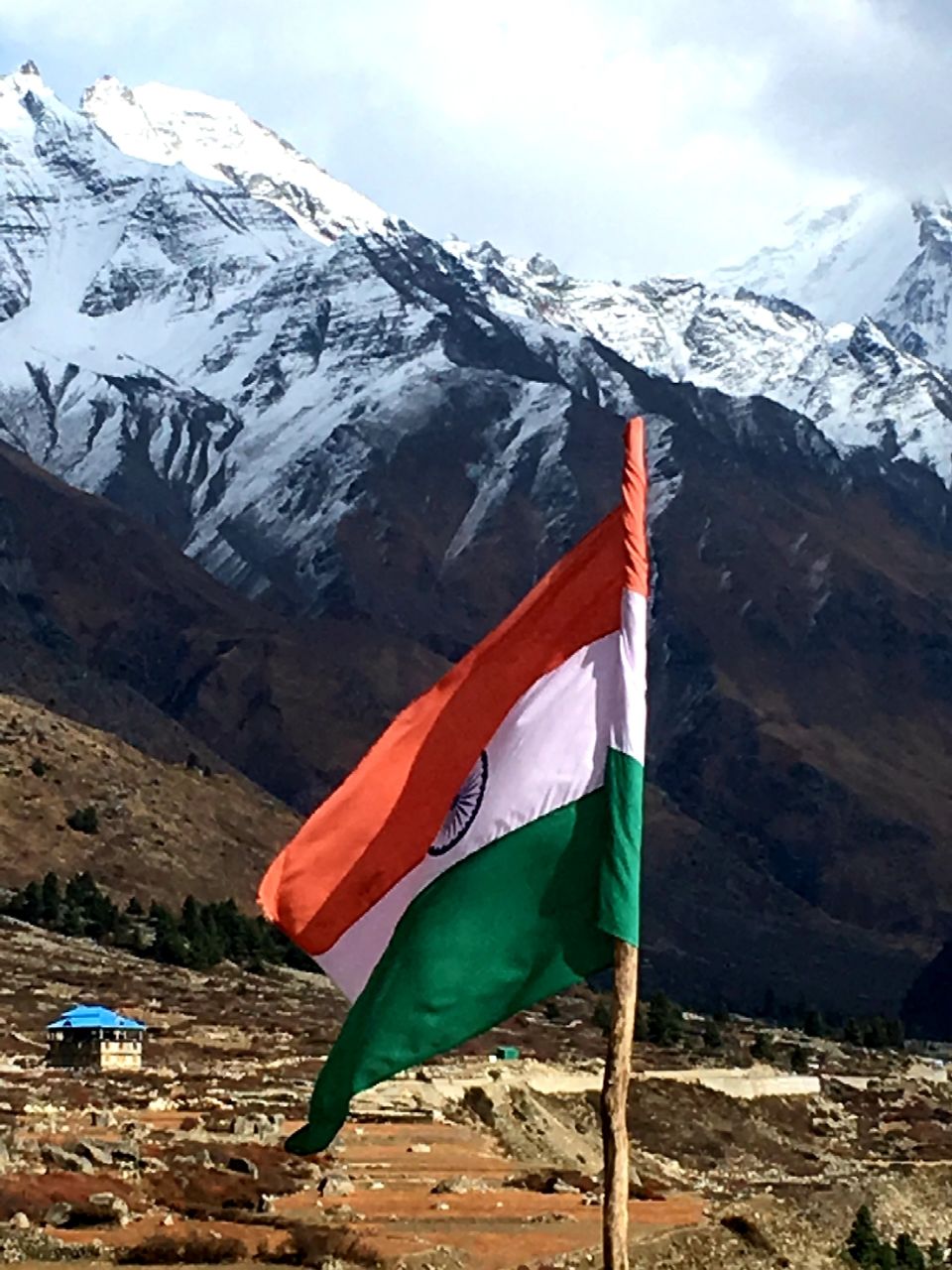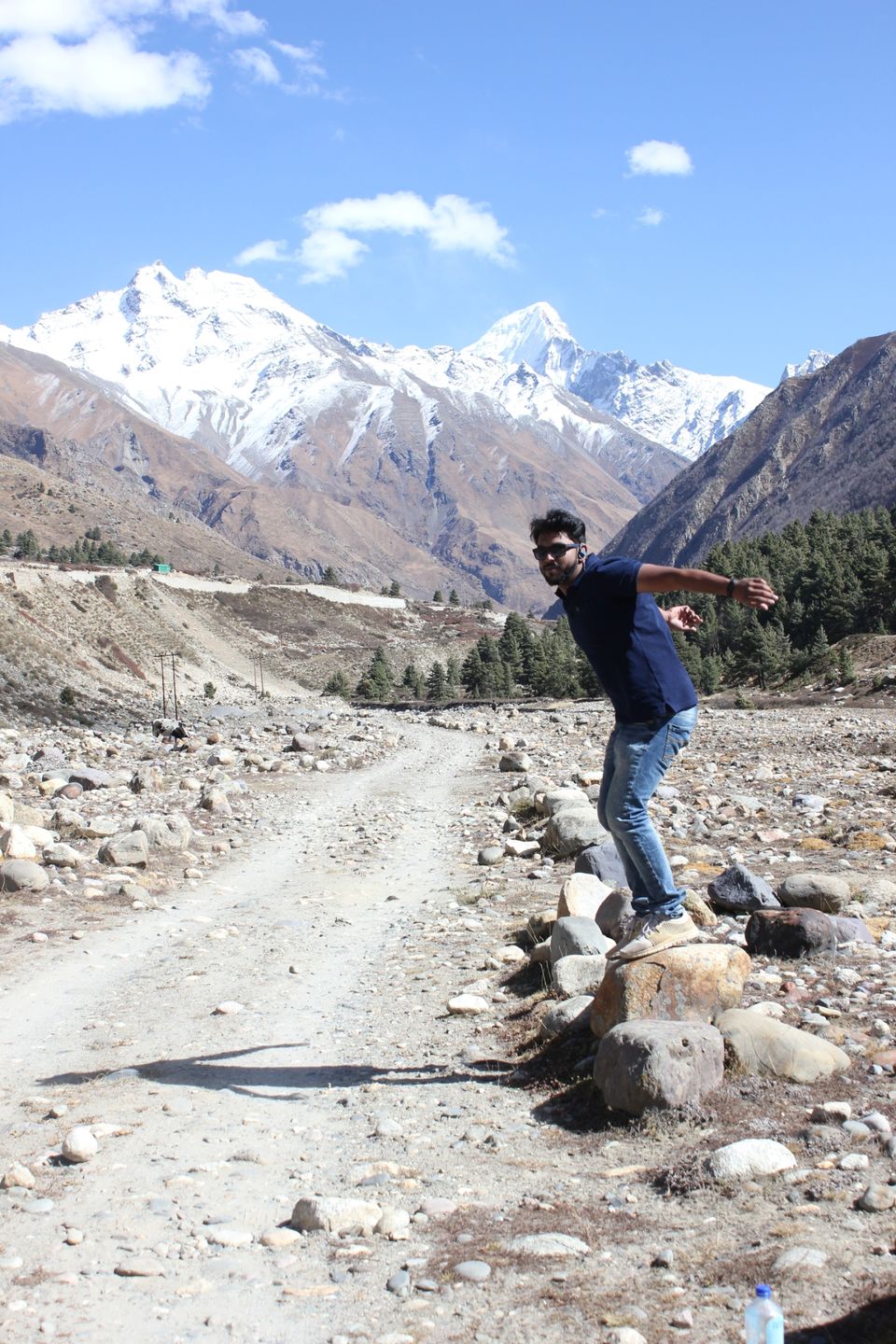 Date : 23/10/2018
Place : Kalpa 2900m
Temp : -2.5 @ 6.30am
Plan : kalpa to kaza (200km)
We originally had a plan to start at 8am to kaza, but we started only by 11.00am after our cars were fully checked and tank was filled.
This route was most treacherous of the entire tour with full of road construction, dust, falling stones, blasting zone.
We  stopped in spillow as one of the car had a puncture again( 2nd puncture)
We reached Nako by 3.30pm and had maggi and tea and after 30 min break we started to Kaza.
The driver showed excellent skills and we reached kaza at 7.30pm
We stayed in hotel Mandala. And as soon as we reached we told in kitchen to prepare food for us which will take 1 hour more.
@9.10pm we came down to dining area (shivering) with jacket, glove, woollen cap, and wollen socks.
We all were feeling very cold. After dinner we went to our rooms and slept.( though we planned to many things, but because of cold it was not possible)
Note:- carry a lot of snacks if u r doing kalpa kaza in a day
Start early by 7am from kalpa and their might be chances people may feel dizzy as kaza is 3600m above and it crosses Nako and maling nala(4200m).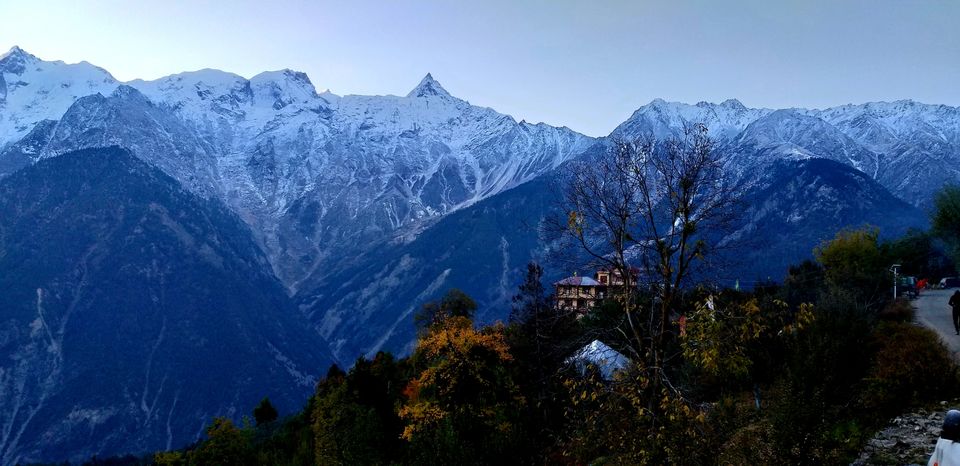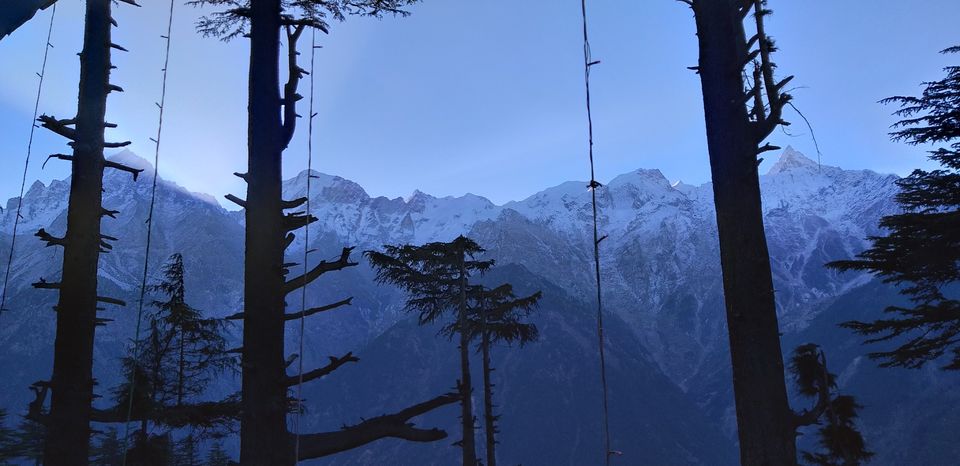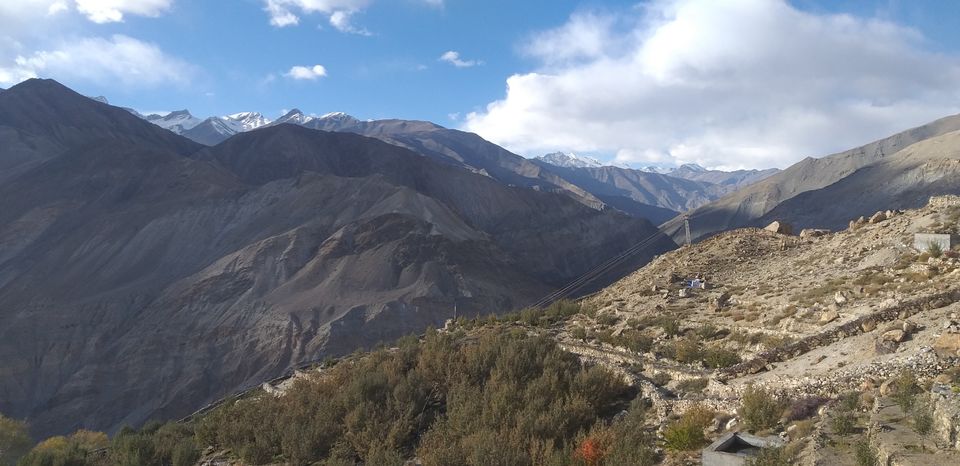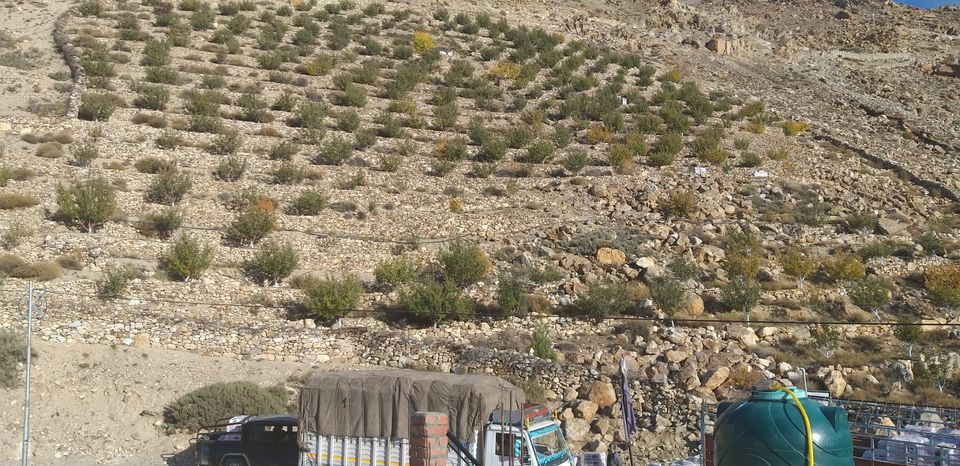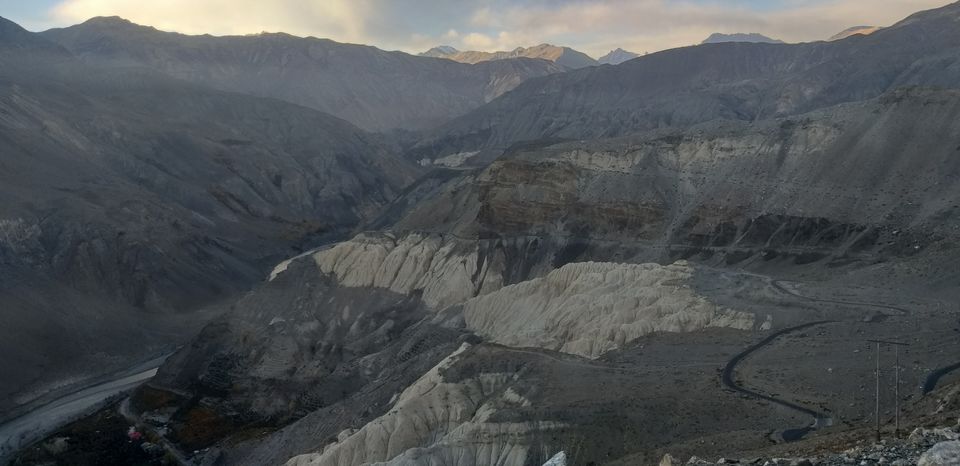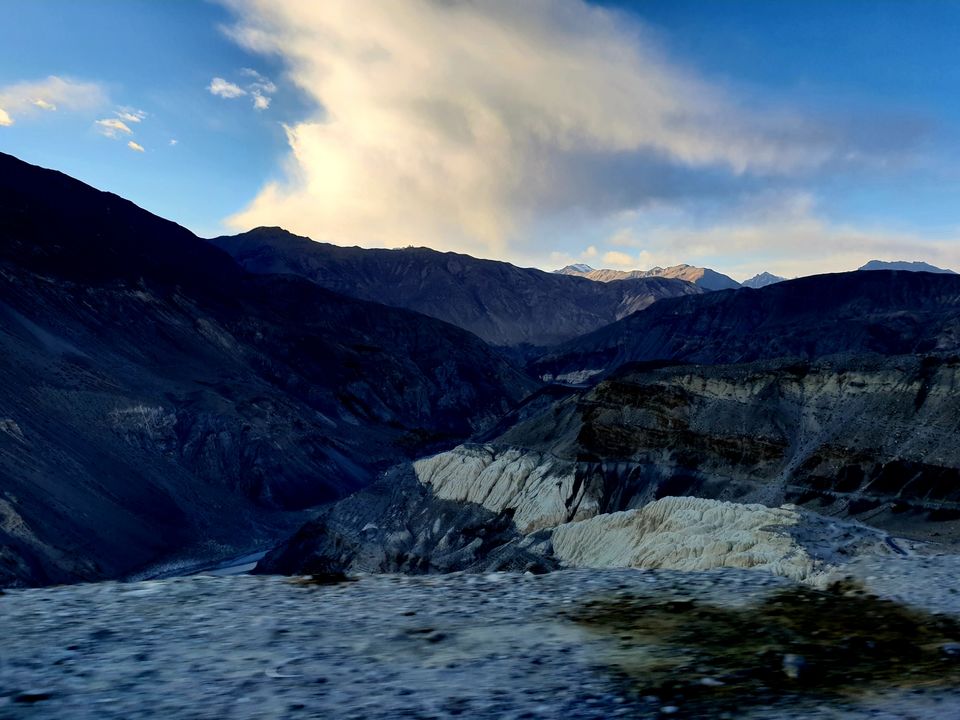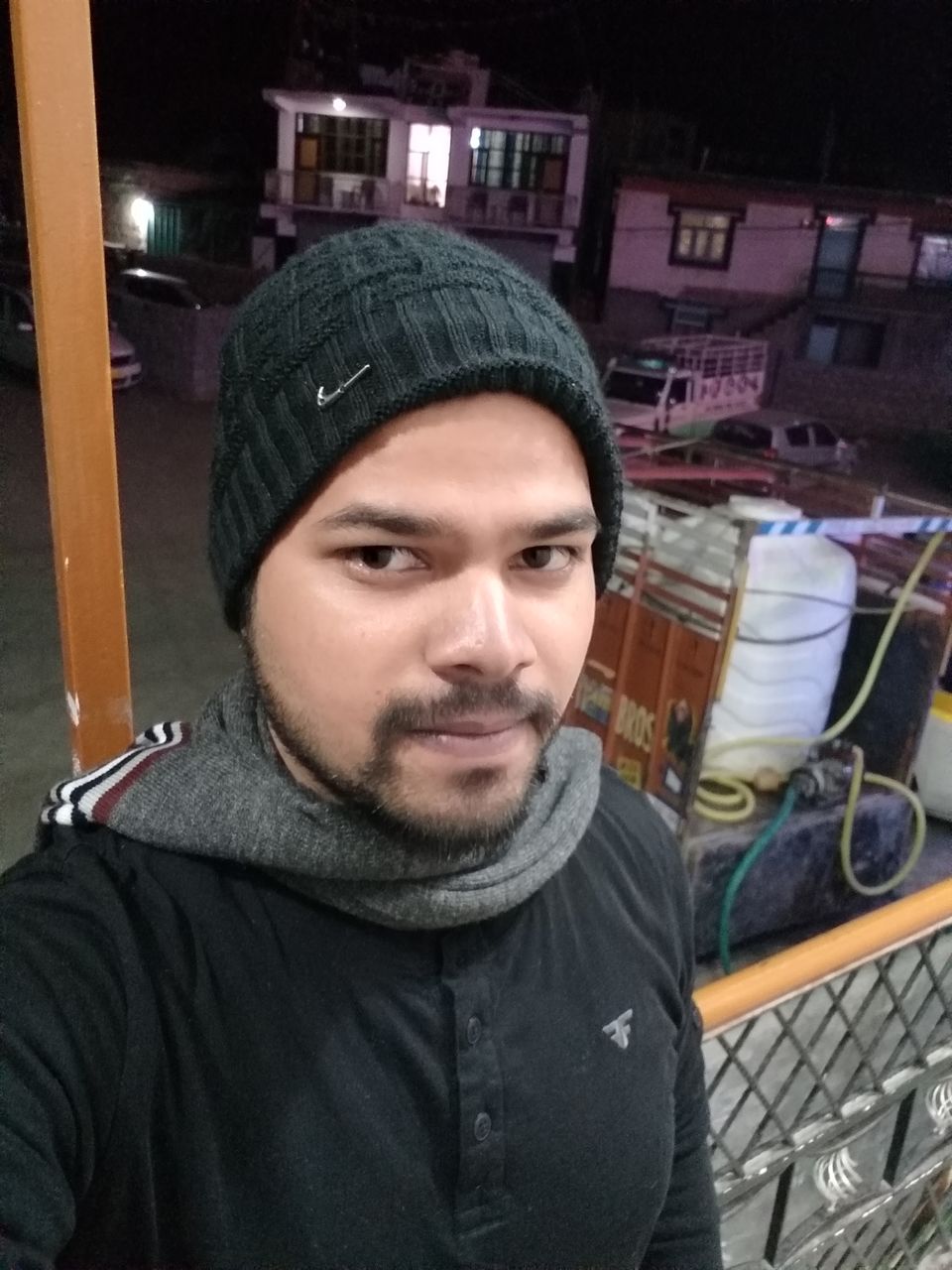 Date : 24/10/2018
Place : Kaza(3600m)
Temp : outside -4.5 degee @ 7.30am room temp 5 deg
Plan : key monestry, langza, hikkim, kaza
Morning again we came to know the tire of the car was punctured again( 3rd punture) and driver went to fix it.
We started by 10.30am to key monestry(4200m), its a beautiful monestry , a senior monk saw us and took initiative to guide us through the history of the monestry.
We did meditation and gone through the info of the various lama and religious leaders.
The monk also offered us tea and biscuits after taking us into his room.
Then we started directly to langza(4400m) which took 1 hour from here.
Langza has d tallest budha statue and it is offers the best view of the valley.
From here we can go to hikkim and komic.
Hikkim is 4400m where we have worlds highest post office. We can post poat cards from here to our dear ones.
Post cards are available at rs 30 and rs 40.
Komic is the highest village in world connected by motorable road. It is 4600m and 117 people live here.
The winds were very cold here. Temp at 4pm was 5 degree.
Note: have snacks with you. Wont get anything to eat here on this route.
Also share your snacks with children you see in these  villages.
Buy fossils from hikkim.
We came back to kaza by 6pm and went to have hot jalebi and samosa and tea.
Samosa is very tasty here because of the organic potatoes grown here.
We had a group talk in night in a common room and slept around 11pm after dinner.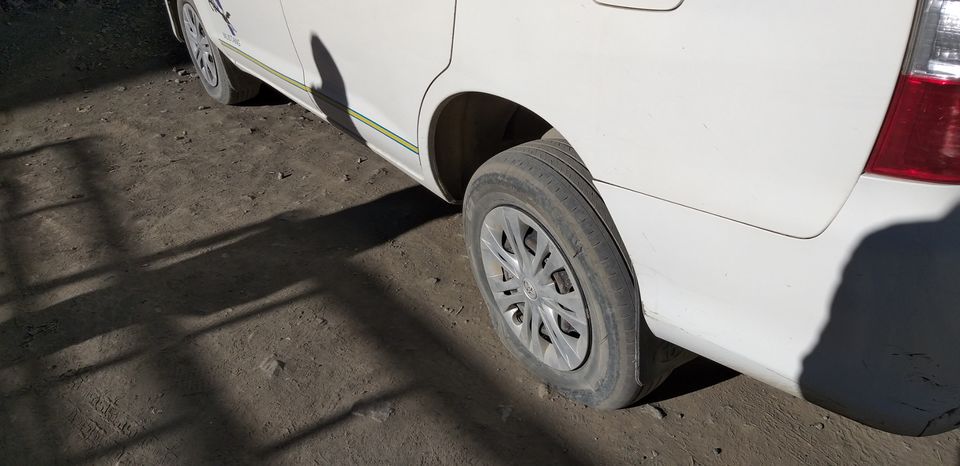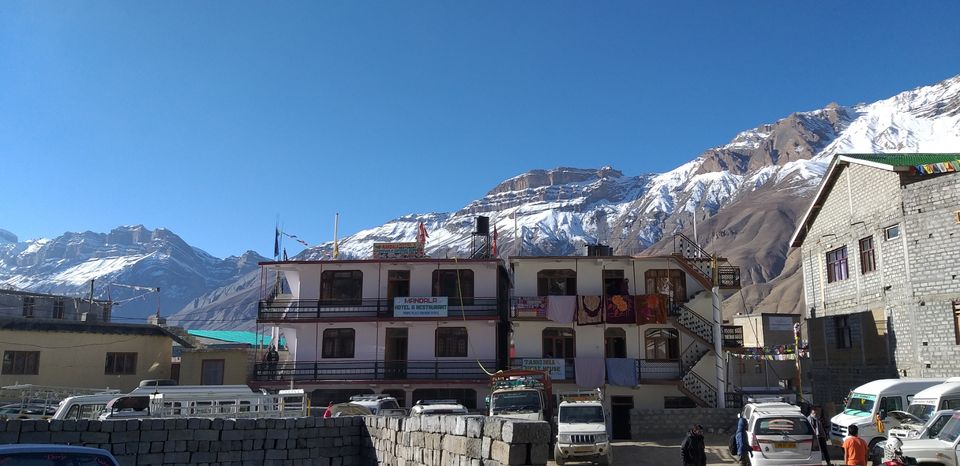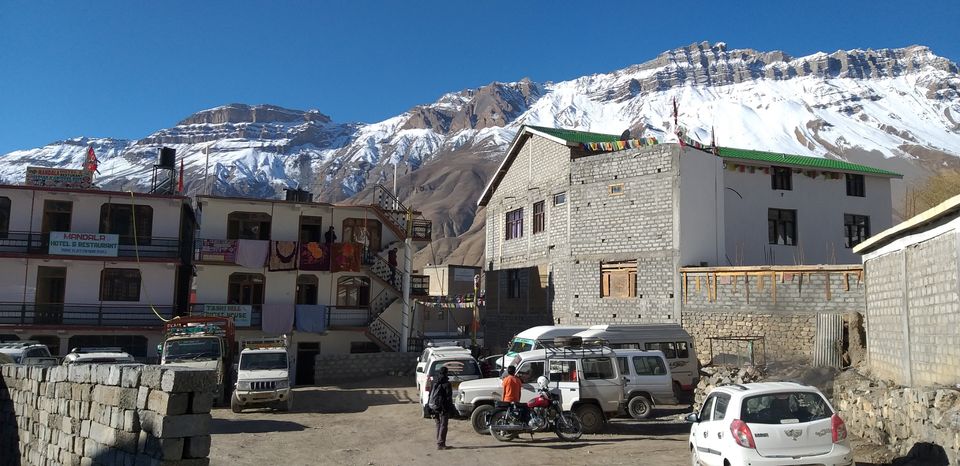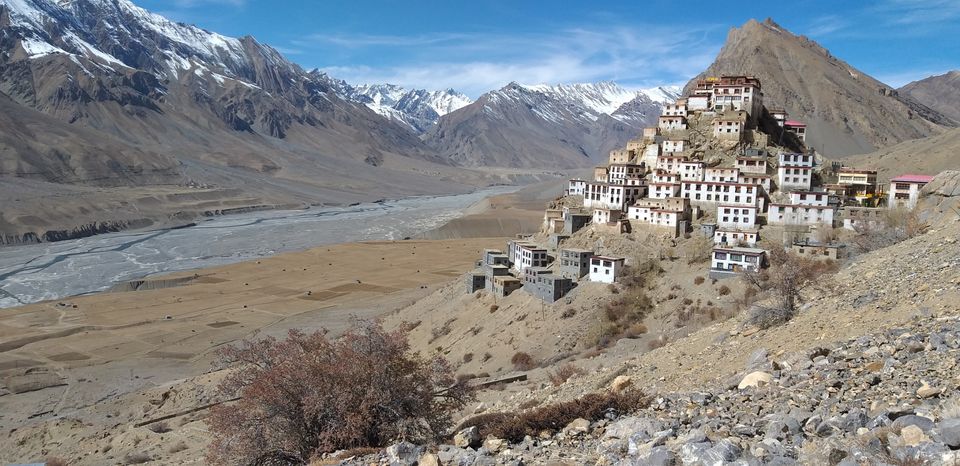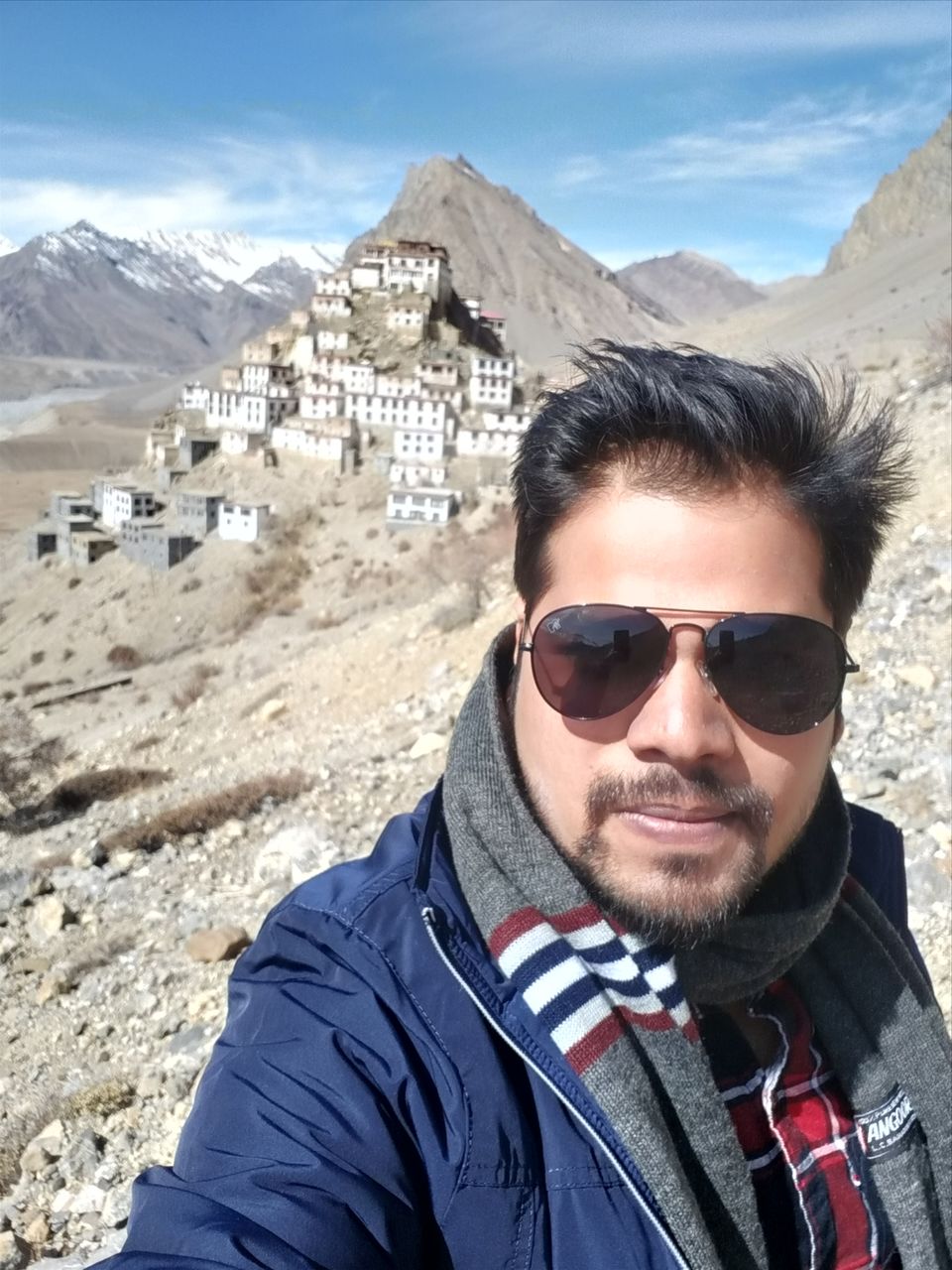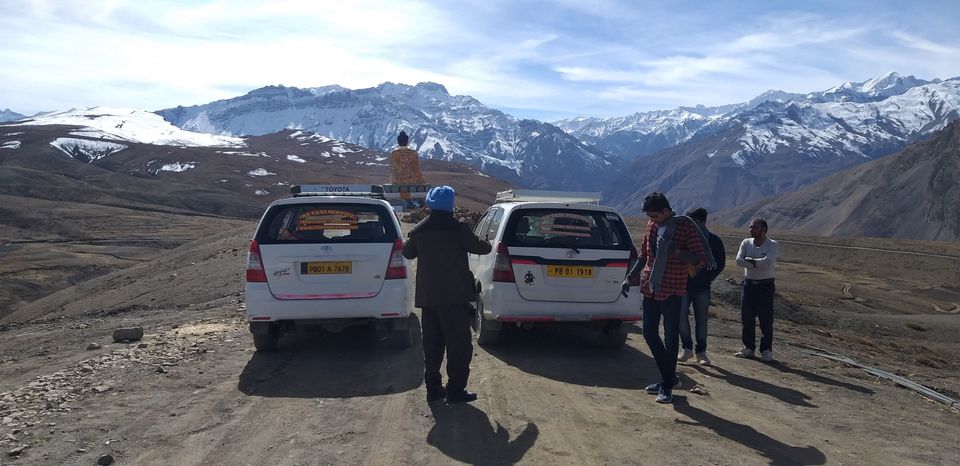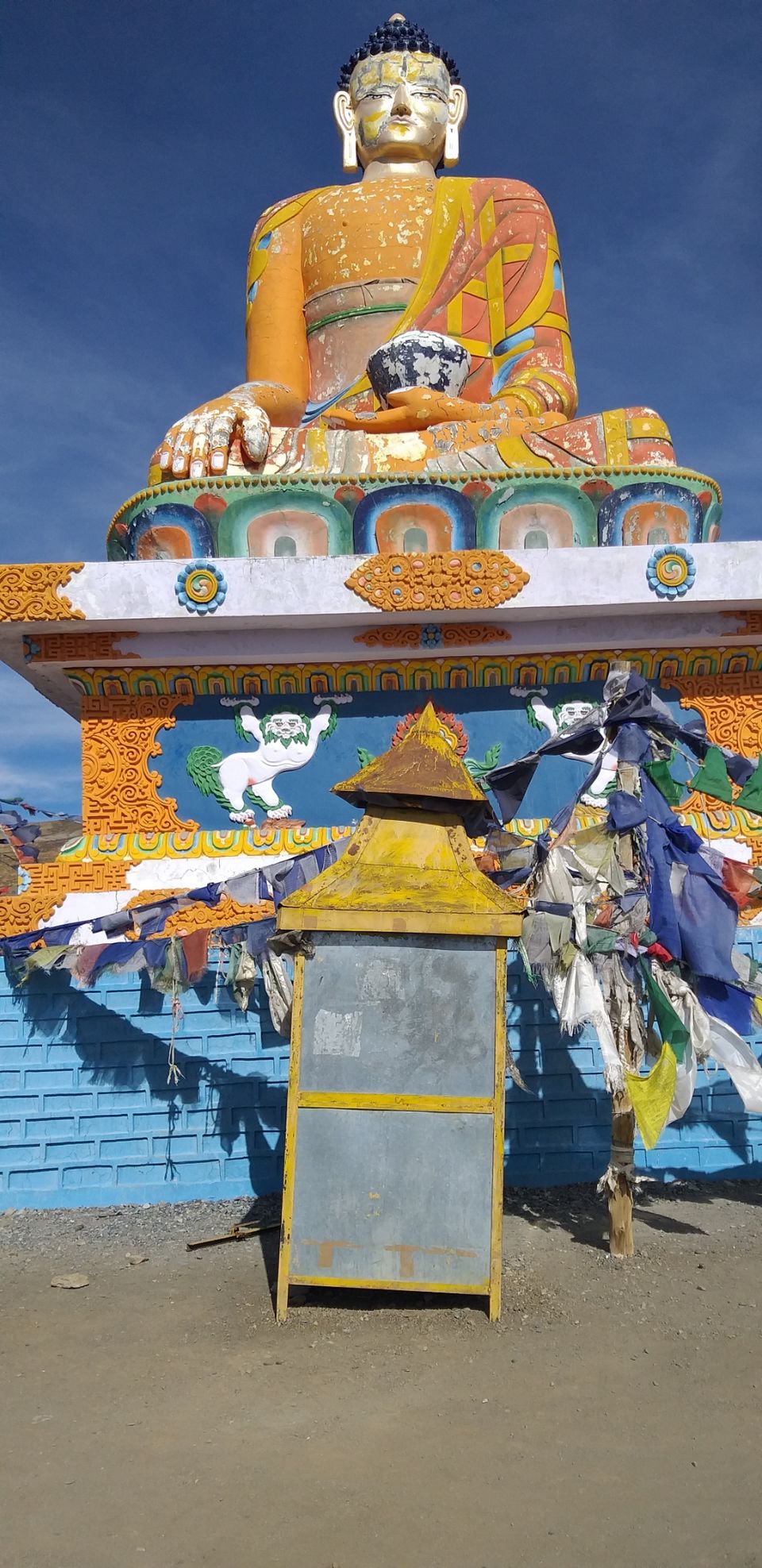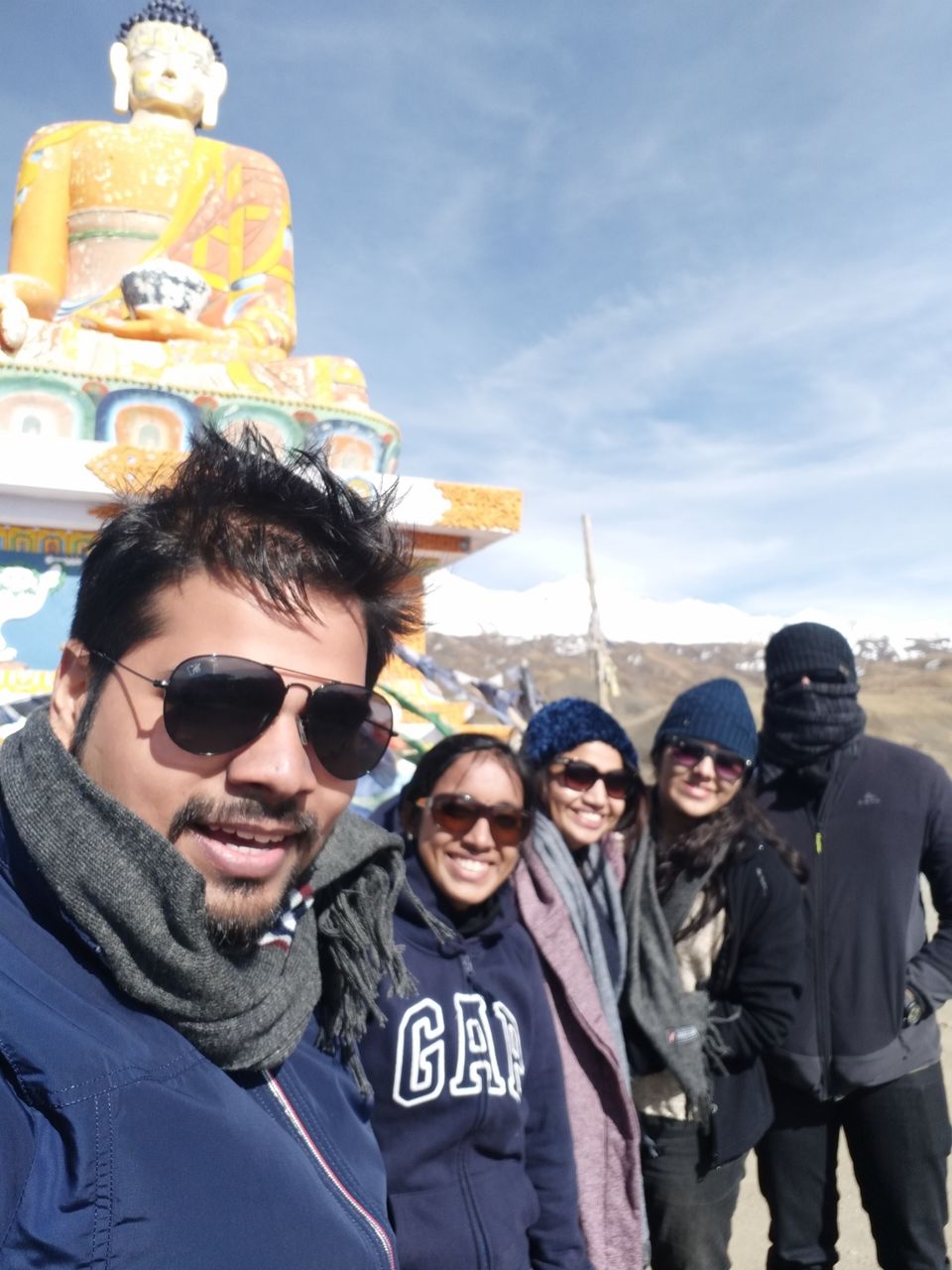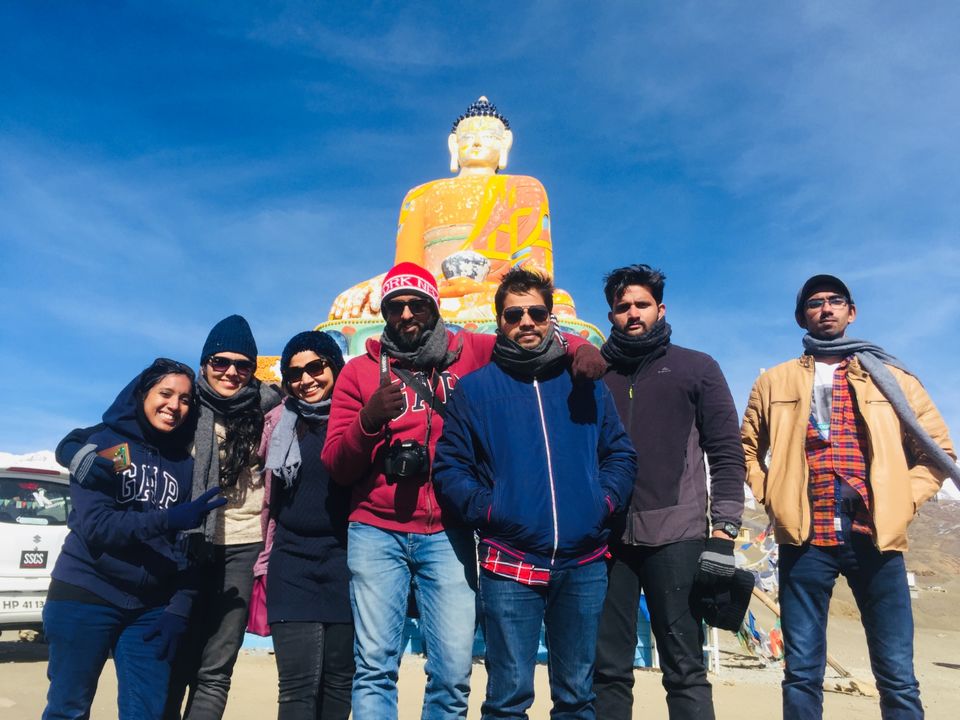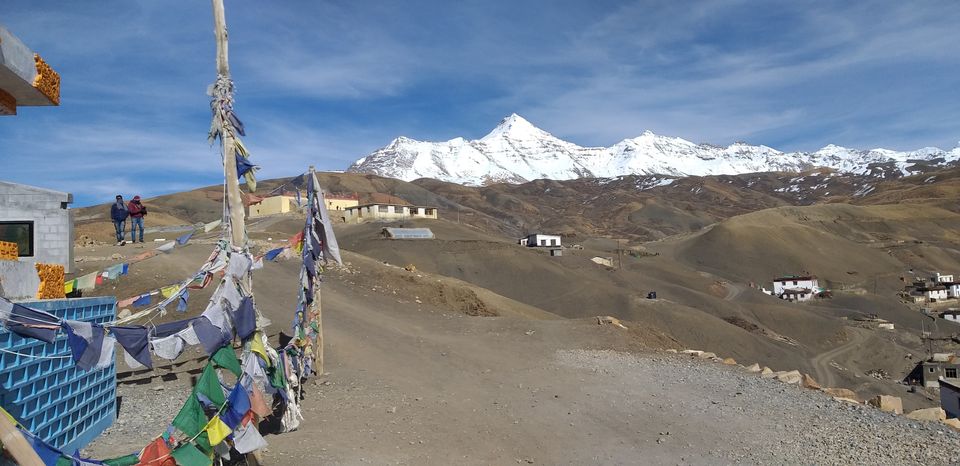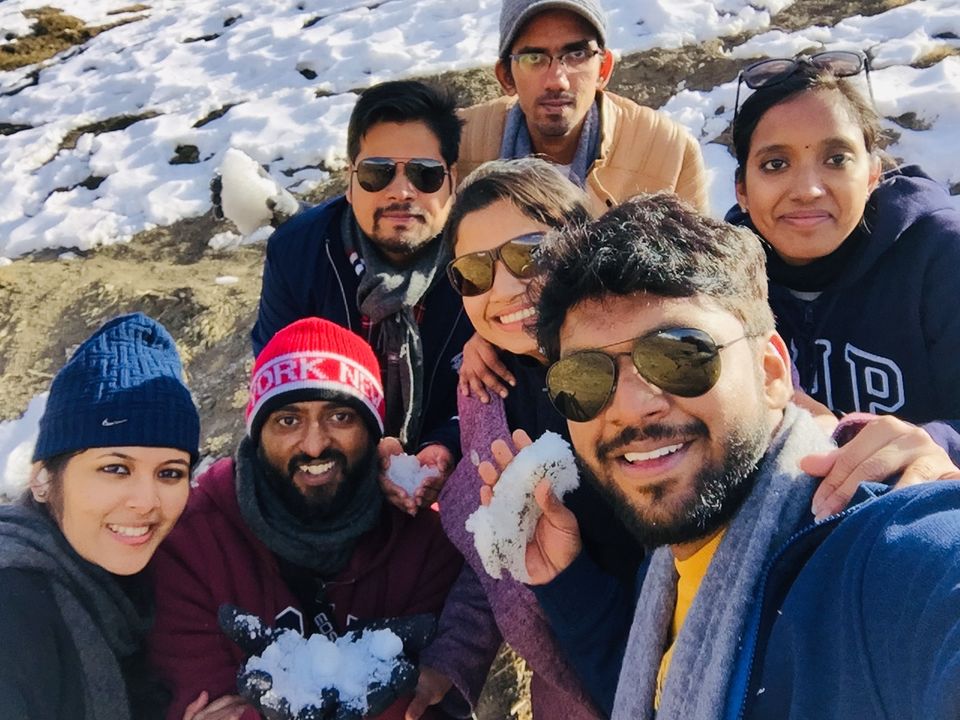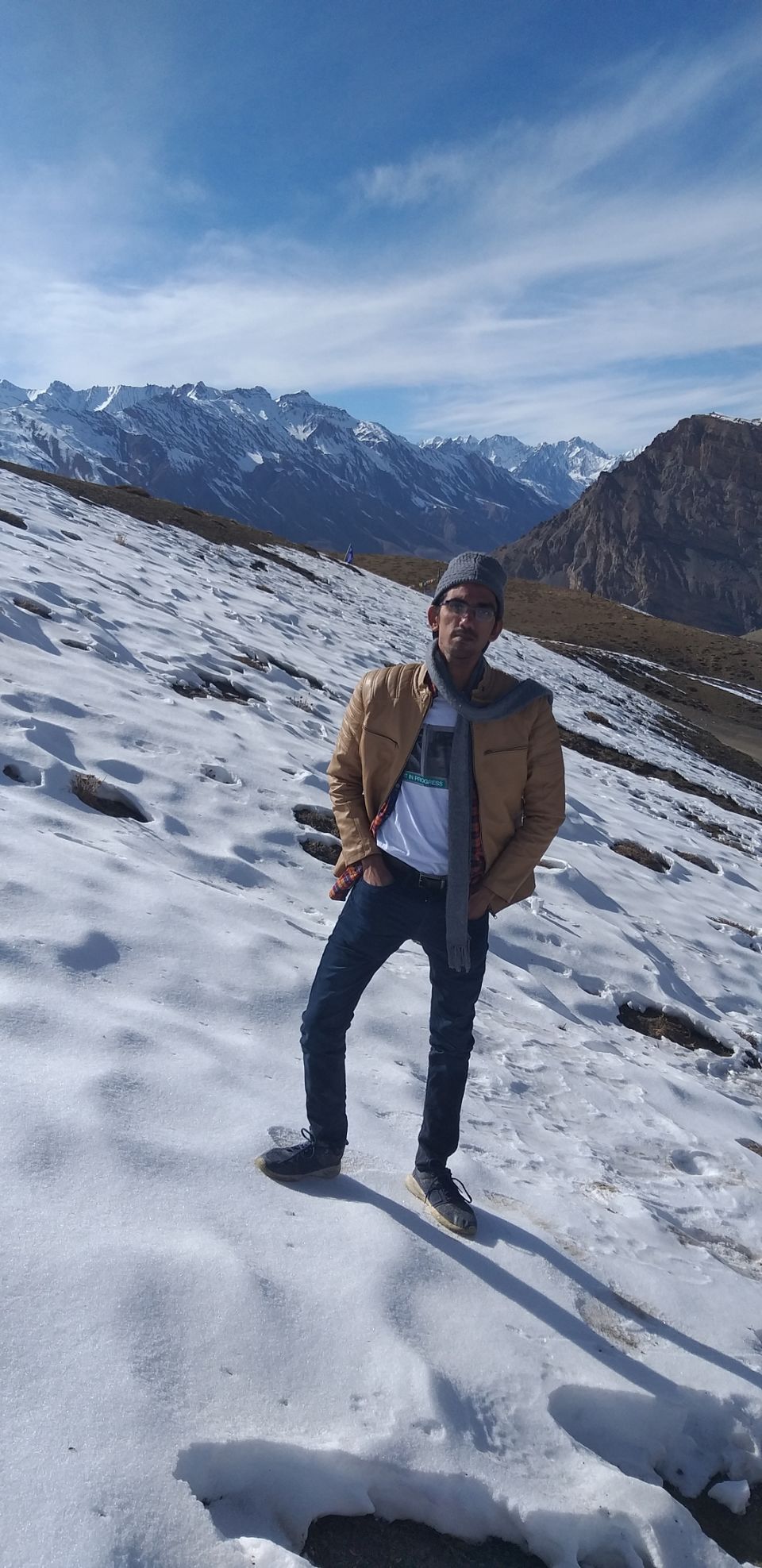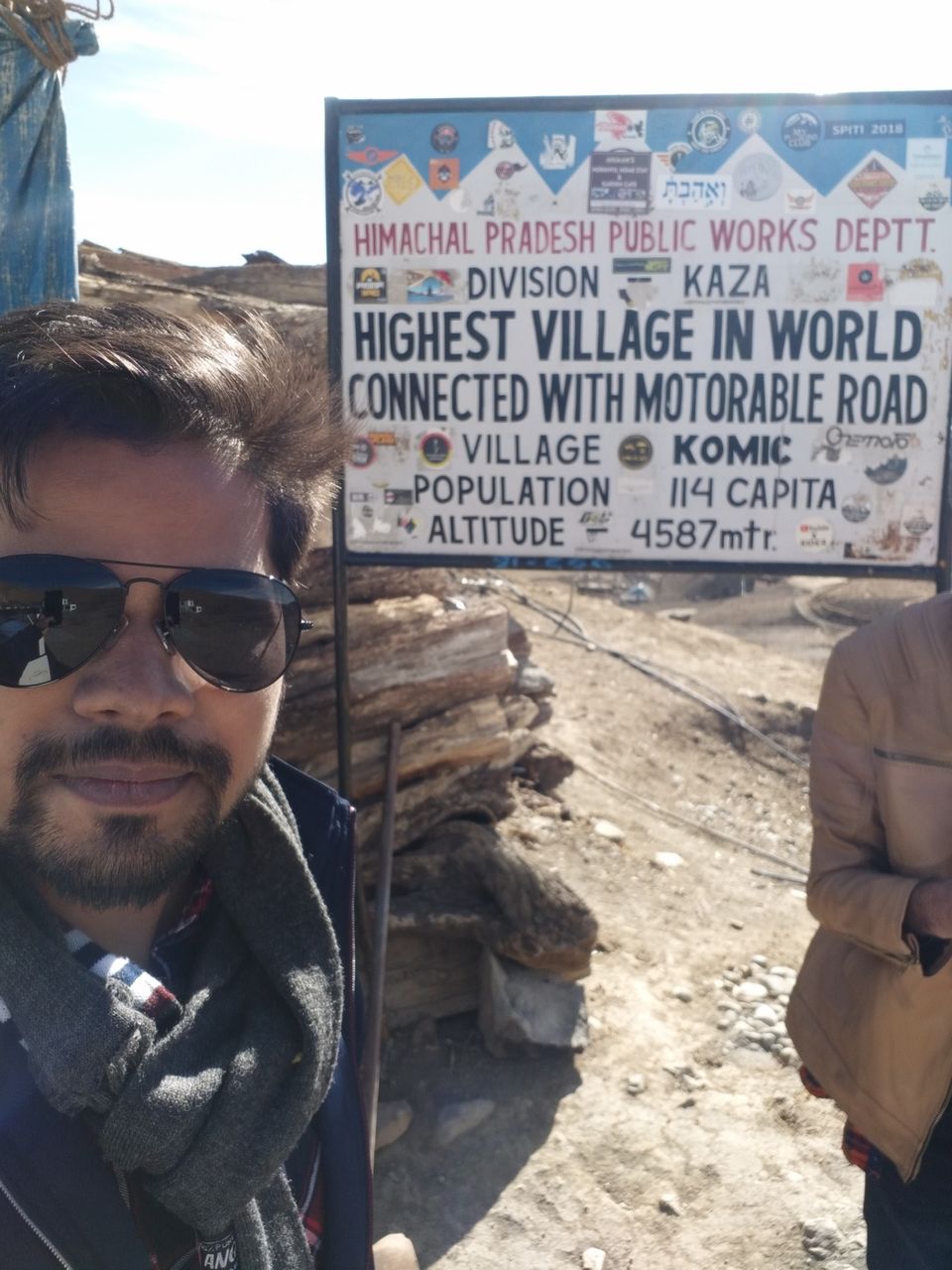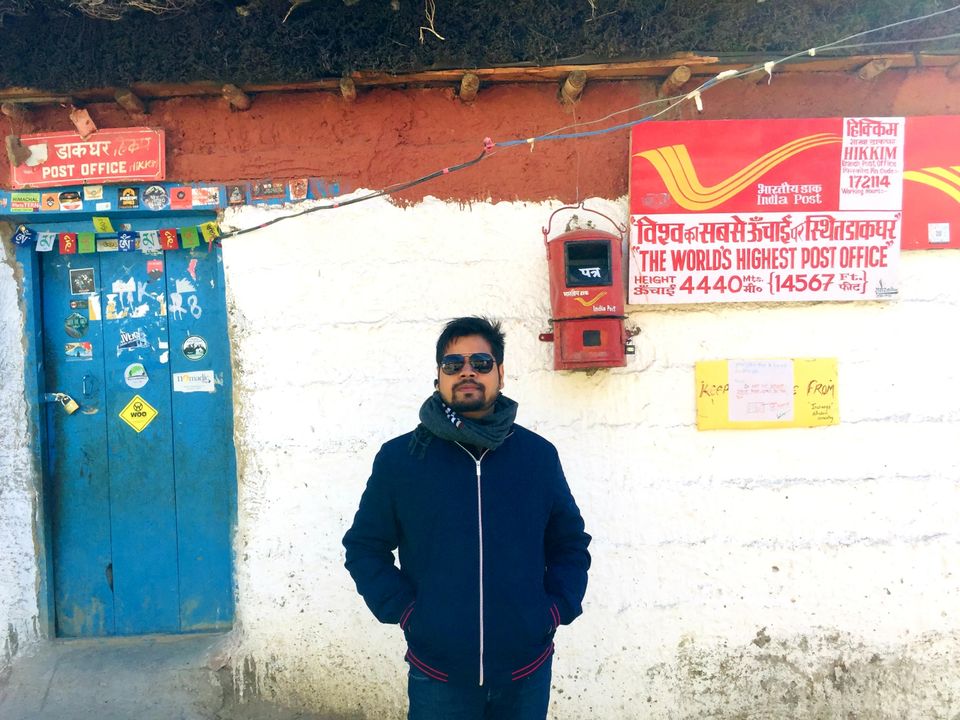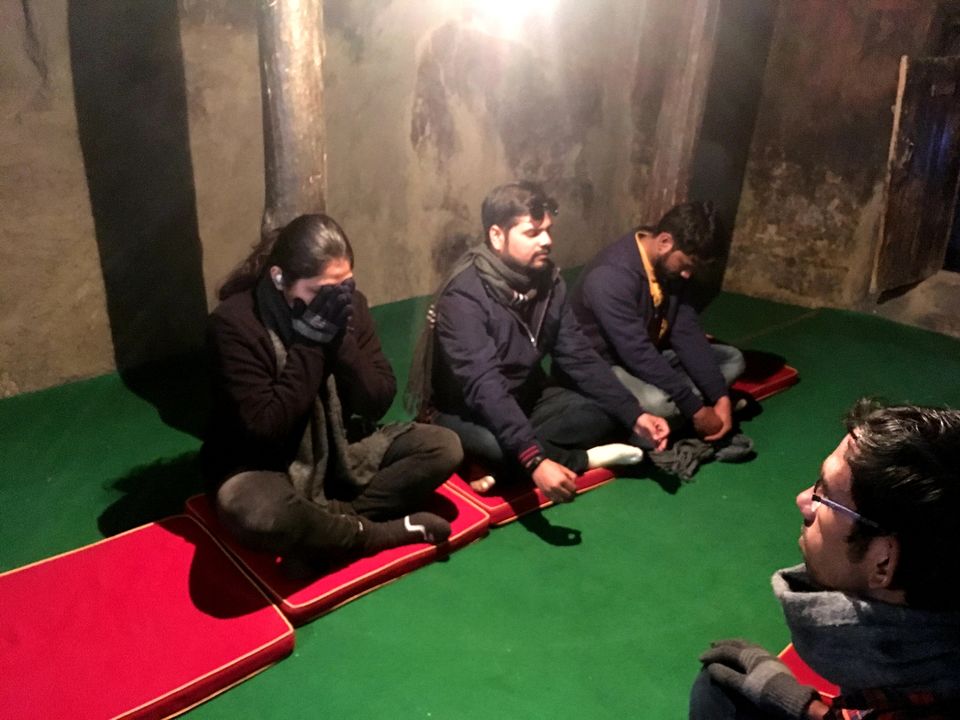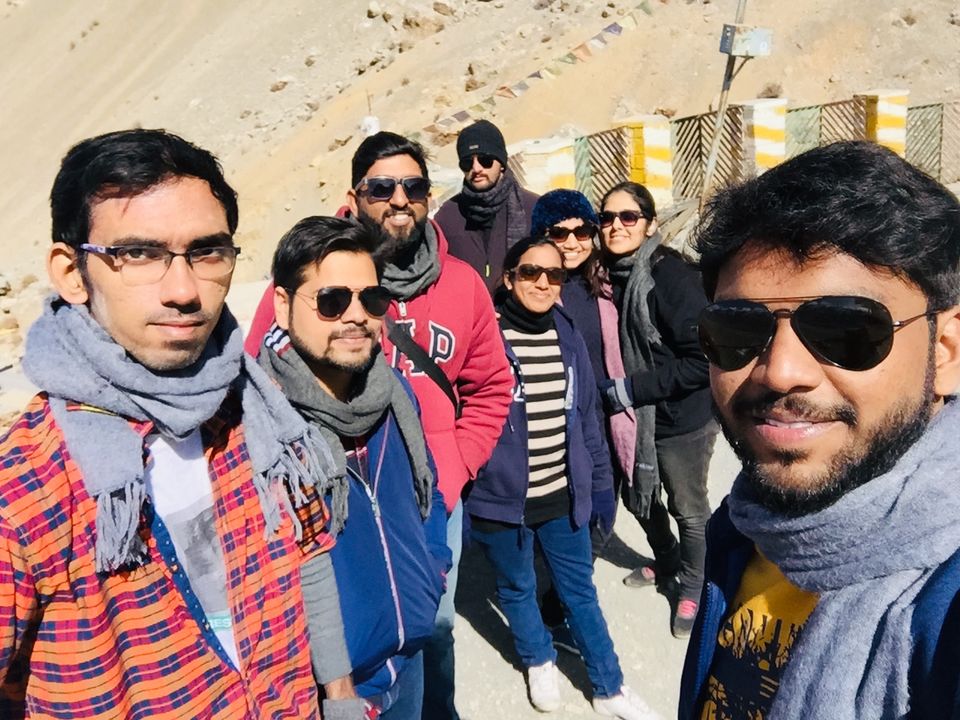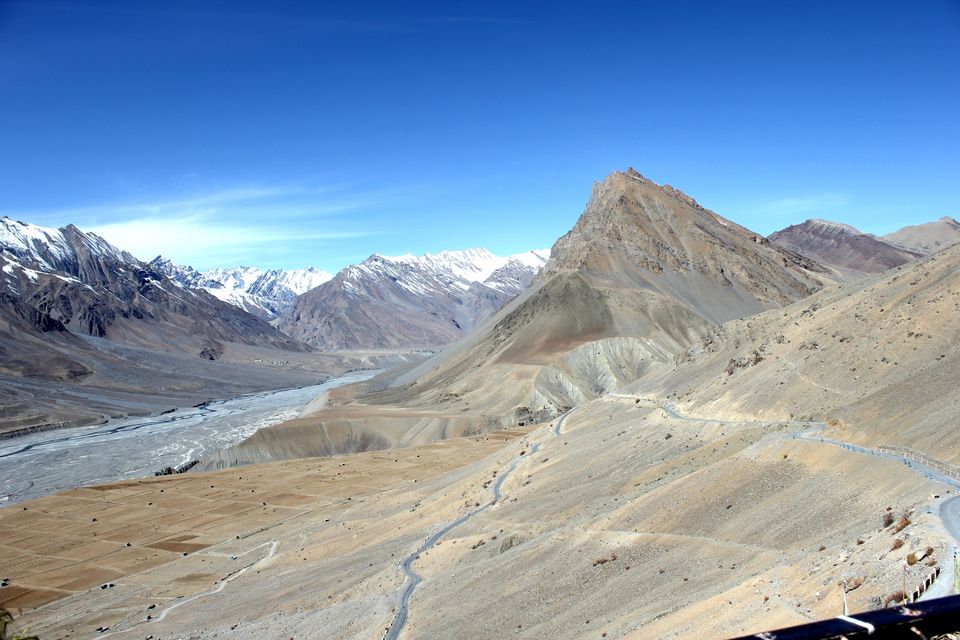 Date : 25/10/2018
Place : kaza (3600m)
Temp : -4.0 cel
Plan : kaza to Nako village(3700m) 100 km
We didn't book our hotel in nako so we need to reach early there to find any available hotels.
We started by 10am and stopped at dhankar monestry. From here we trekked for around 2km uphill to reach dhankar lake (4400m).
This is not an easy trek.. it is very straight and you need to climb from 3800m to 4400m.if you plan to do so carry alot of water and cover your face, don't rush.
It will.take 2 hours to complete this trek, but itz worth going to see sacred lake. 
We then stopped in tabo to see tabo monastery . Tabo monastry is the oldest monestry with 1000 years old monastry. We reached around 3pm to tabo and stayed for 1 hour and started to nako.
We reached nako by 7pm and we need to find hotel for staying.
We tried asking reo purgril and few others but  all were full and their was no electricity and water in these hotels.
Water in Nako gets frozen in pipes and hence you dont get water after checking in the hotel. Finally we reached nehru home stay and the owner helped us a lot, in his home stay their was no room available but on request he took us to Tashi home stay and the lady owner said their is no water in the rooms.
We told if there is any way we can get water, she told she can fetch 3 buckets from near by running tap.
After seeing the point, me n my friends went with buckets and filled for themselves. The temperature was 0 degree Celsius, but we were happy that we got 3 rooms for sleeping in these cold conditions.
We had dinner by 9.30pm and slept. This night was the coldest night of the trip where the room temp was 1.3 degree at 5 am and i was not able to sleep.
When measured outside it was -8 degree Celsius.
Note :-  bsnl 2g signal comes in kaza and 3g  in nako vodafone  2g comes in kaza
From spillow the signal starts to come for all major networks.
Always book your stay in Nako in prior.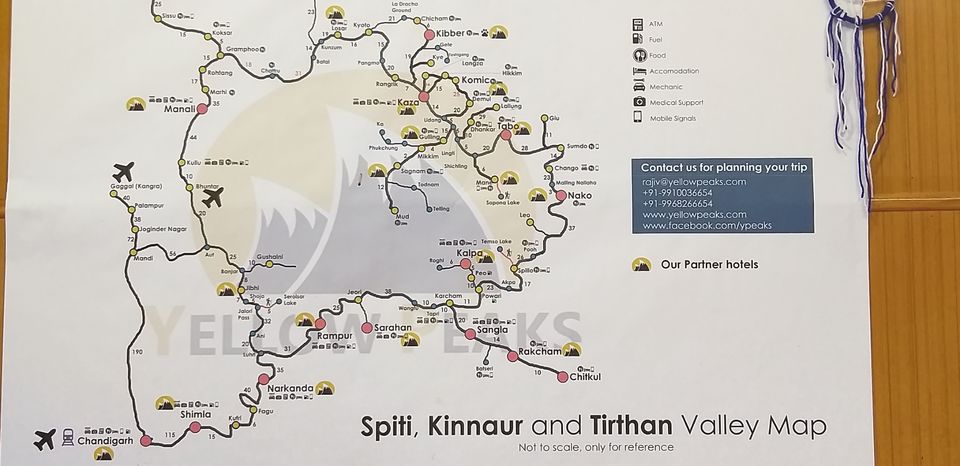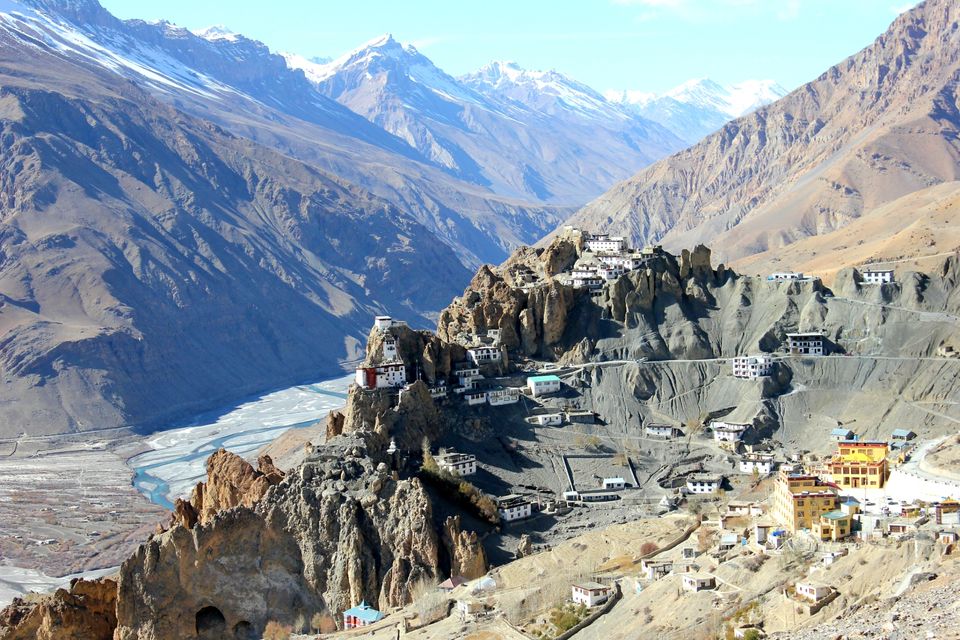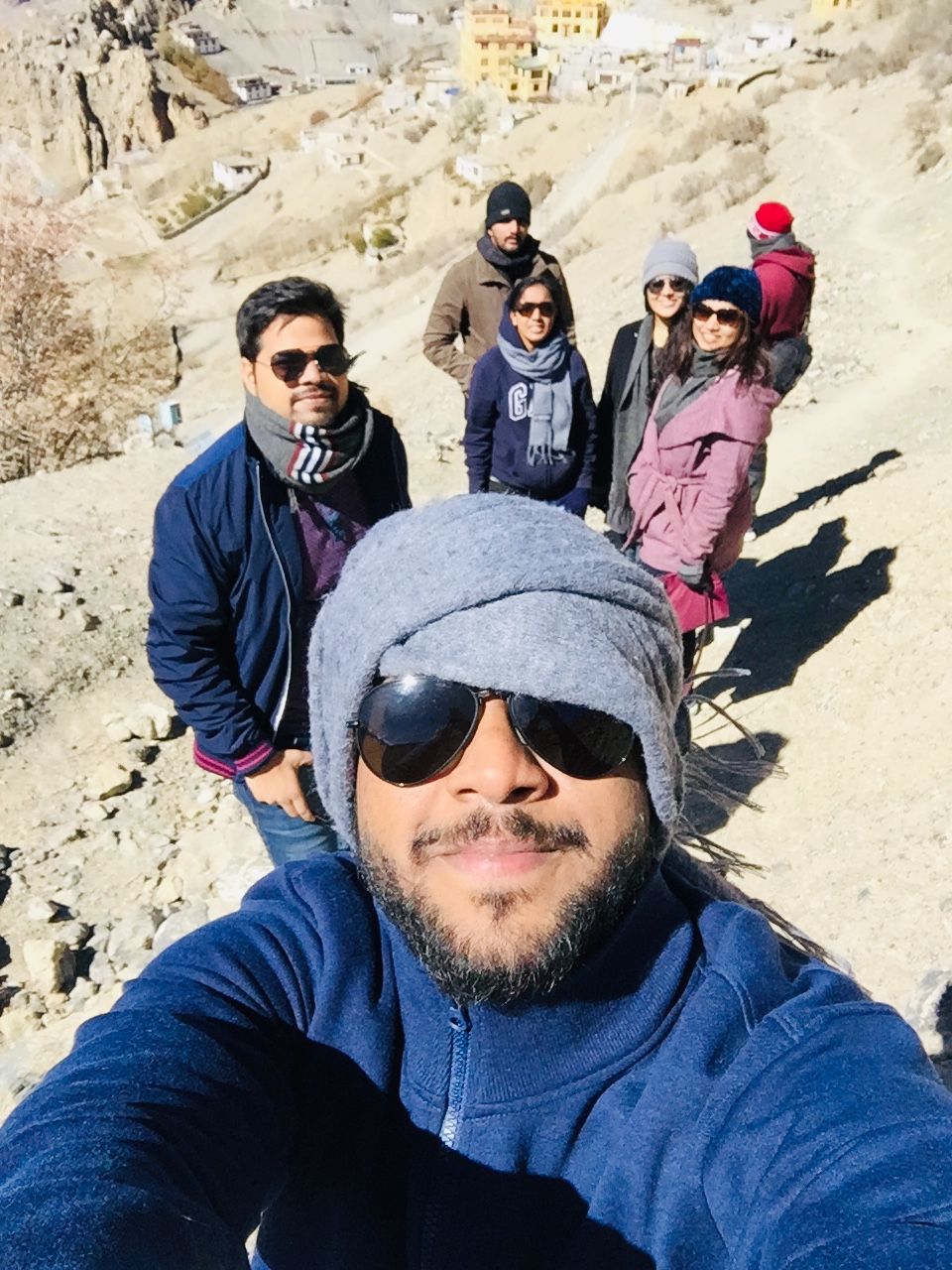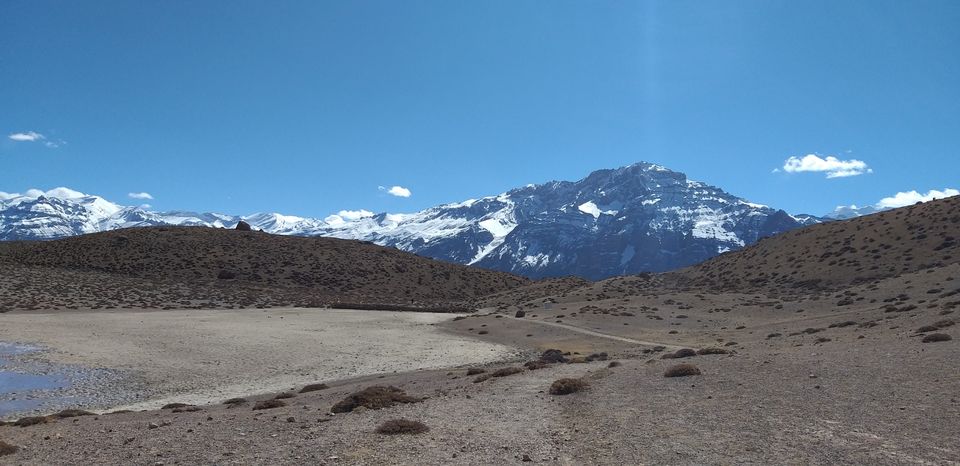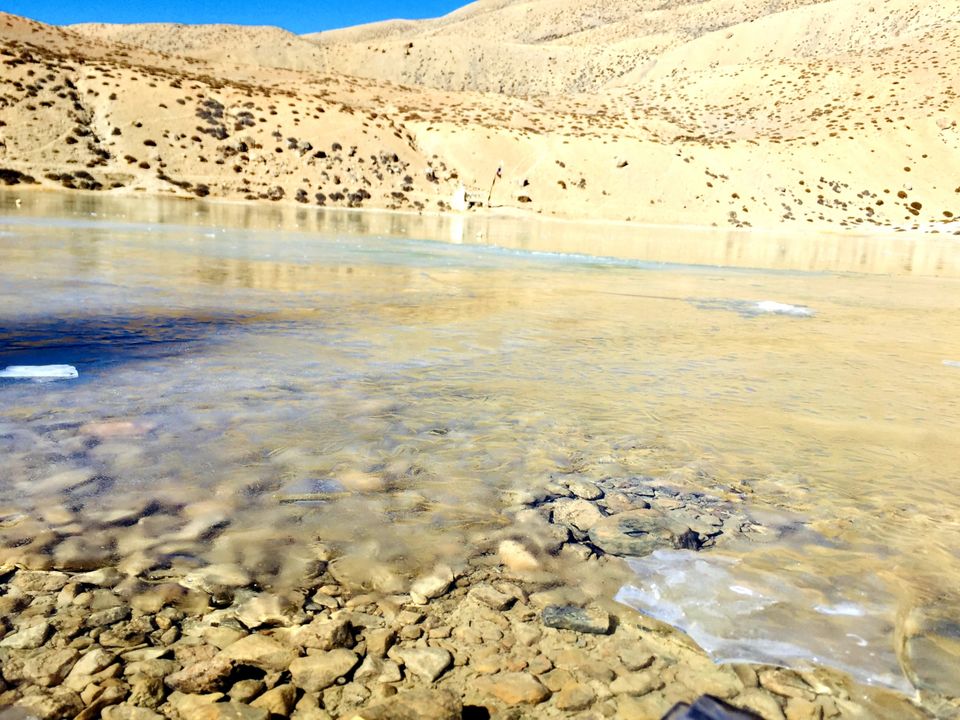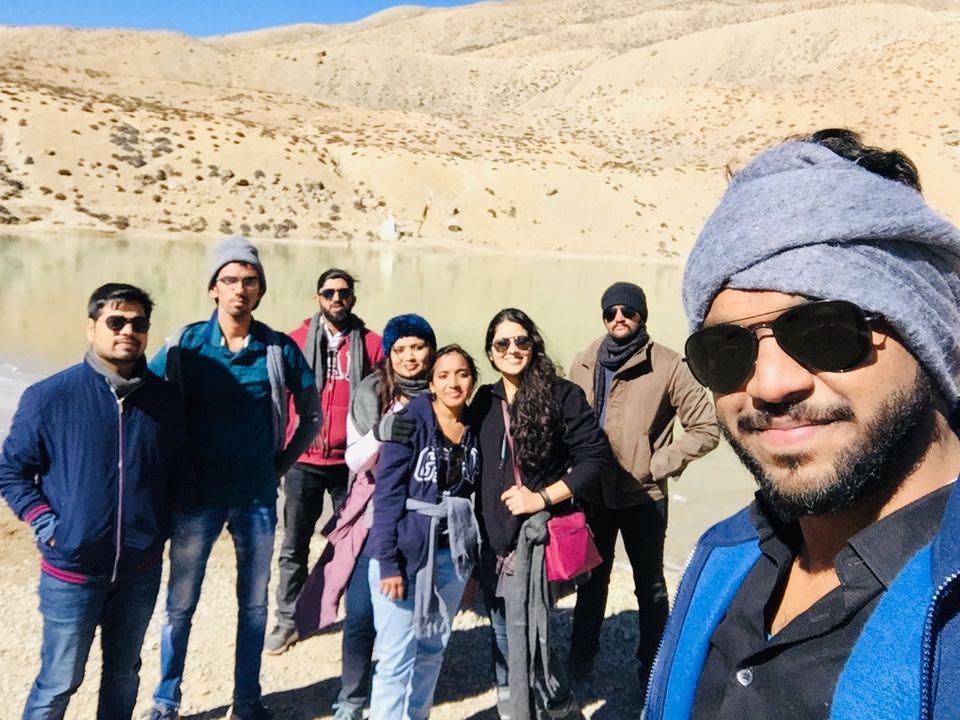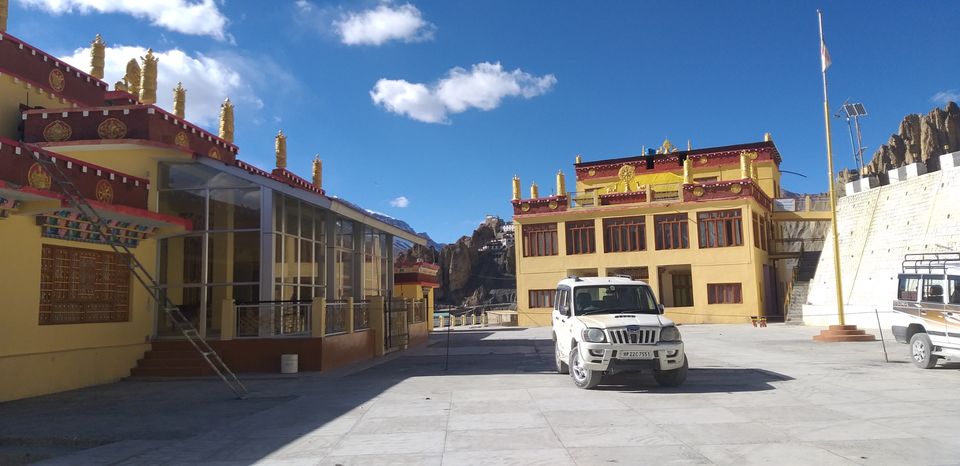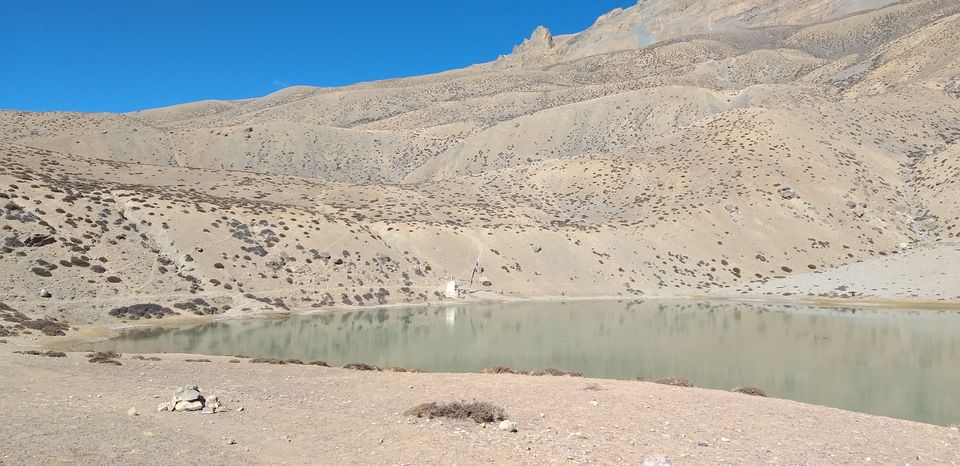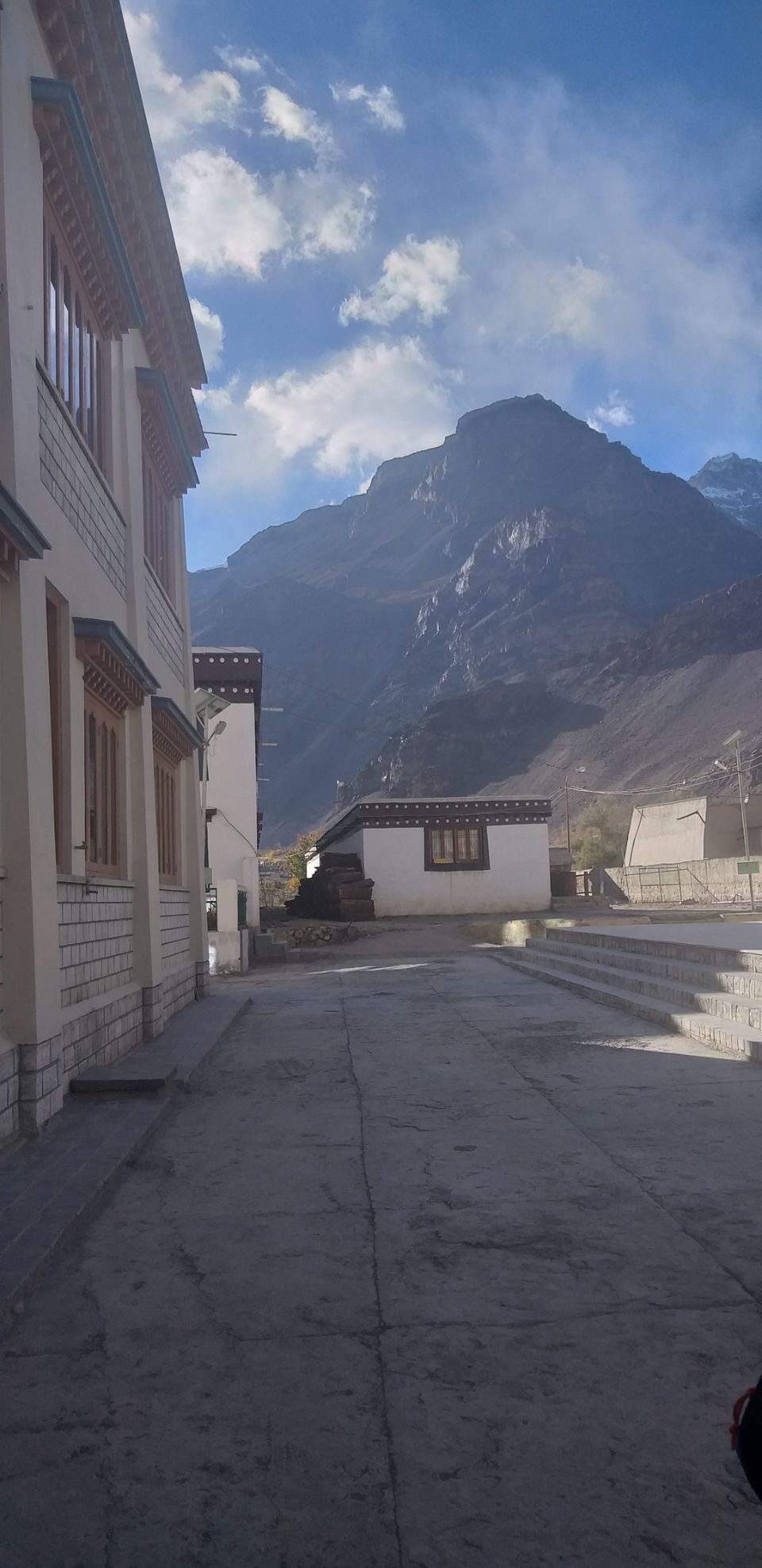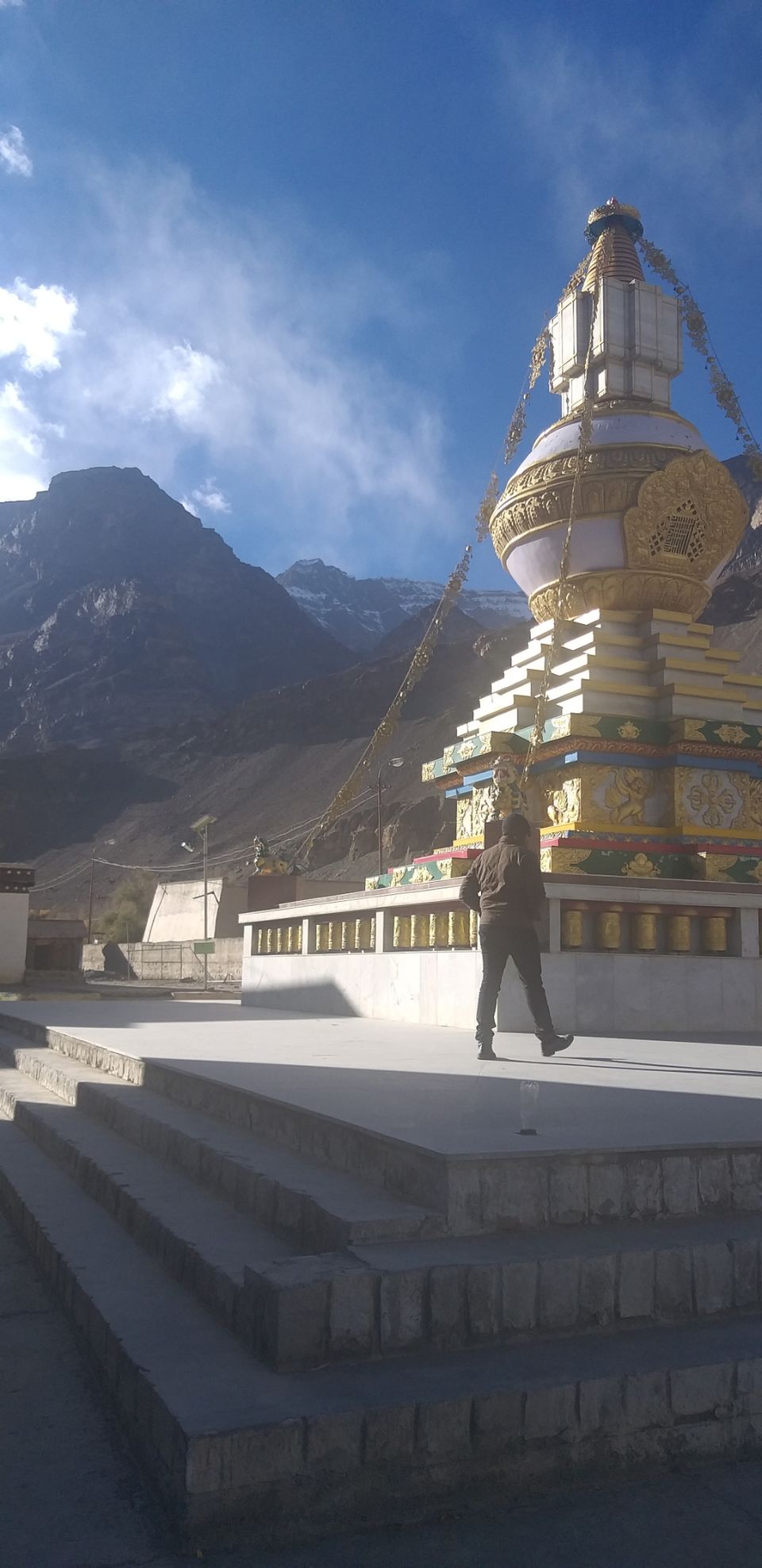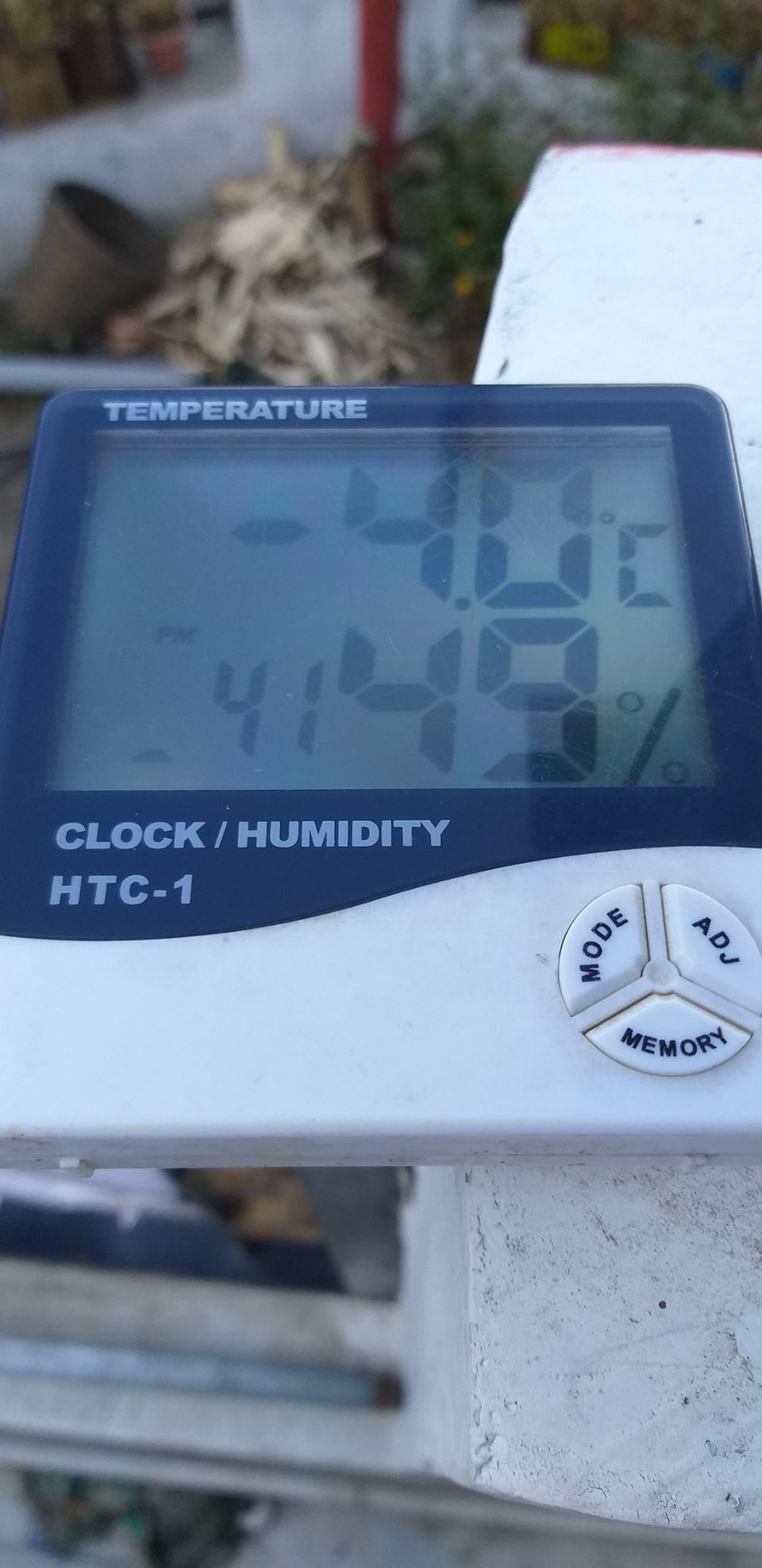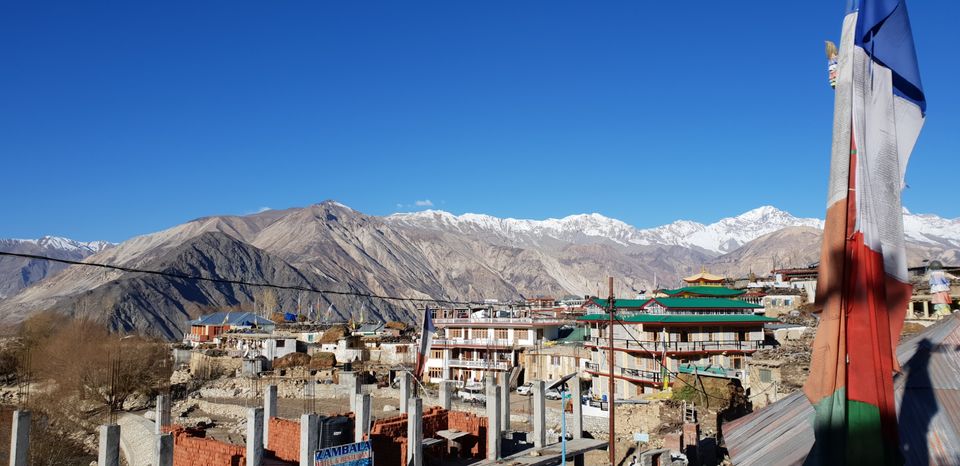 Date : 26/10/2018
Place : nako 3700m
Temp : -8.0 degree
Plan : Nako to kalpa(2900m)
We started by 9am and stopped at spillow for our breakfast/lunch.
We were hungry and hece we stopped for 1 hour and we reached kalpa by 2pm
We refreshed and went to reckong peo city at 5pm for snacks ,shopping,food.
We all felt happy to be back in city and we can use our network and seeing people around was lovely😎.
We had tandoori in peo city and samosa , jalebi, and chai😍.
It was very relaxing to see temperature at 5 degree and we all felt comfortable for the 1st time in last 3 or 4 days.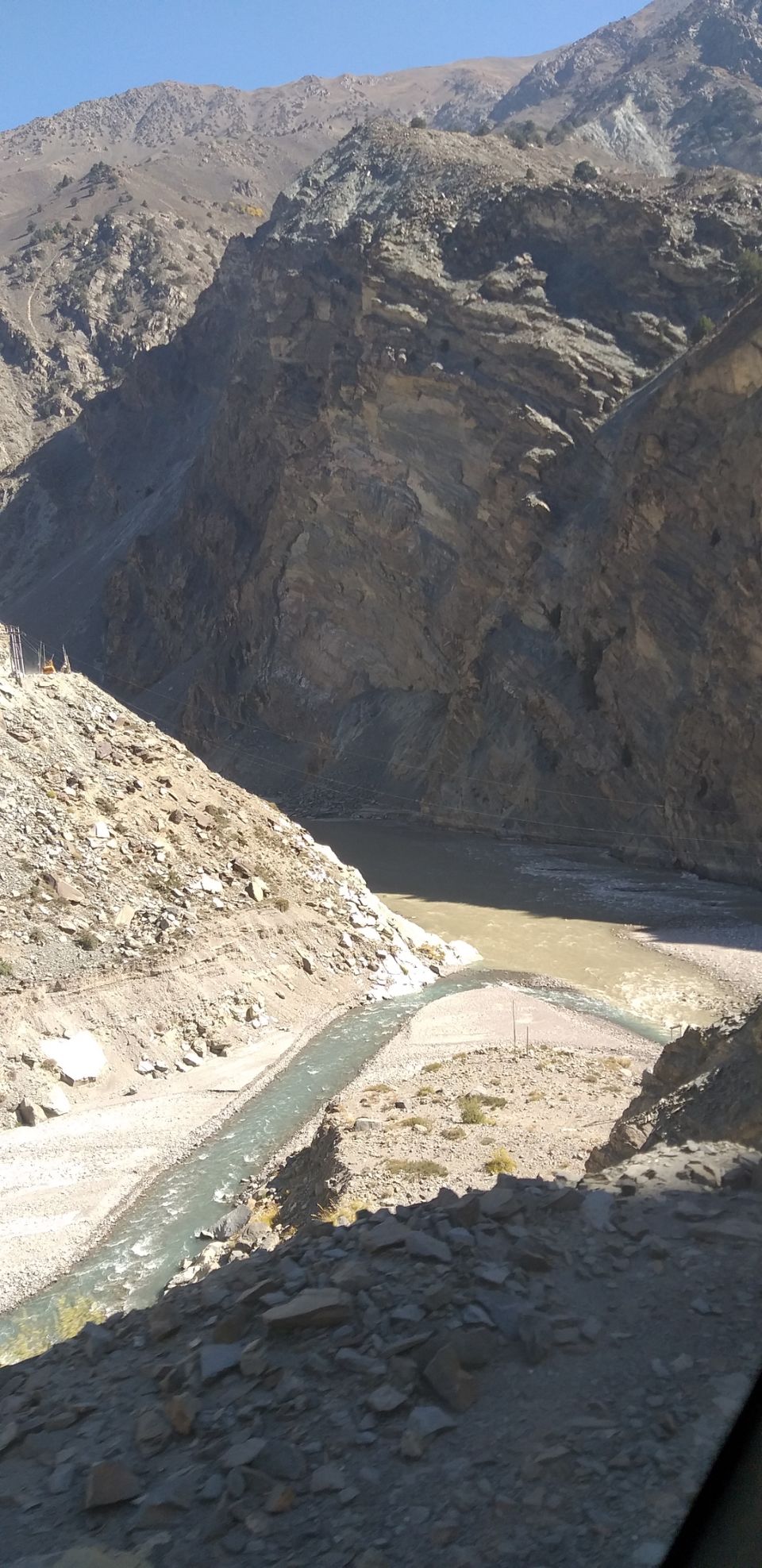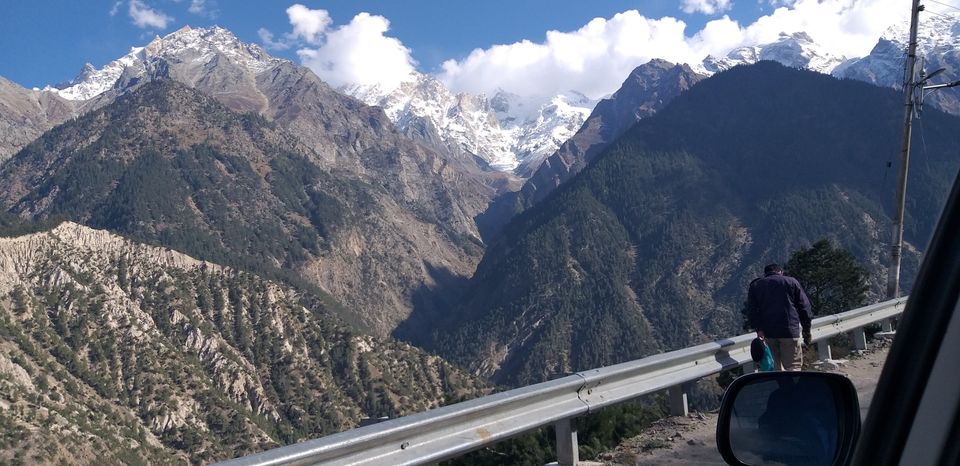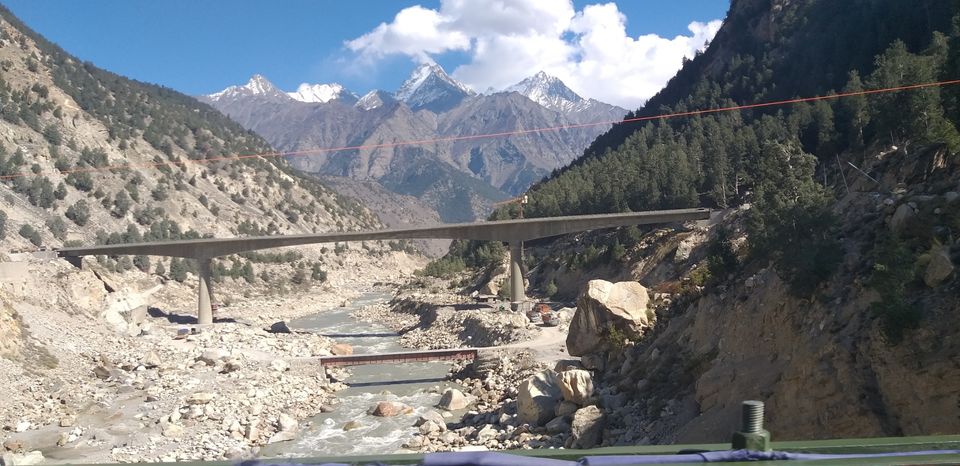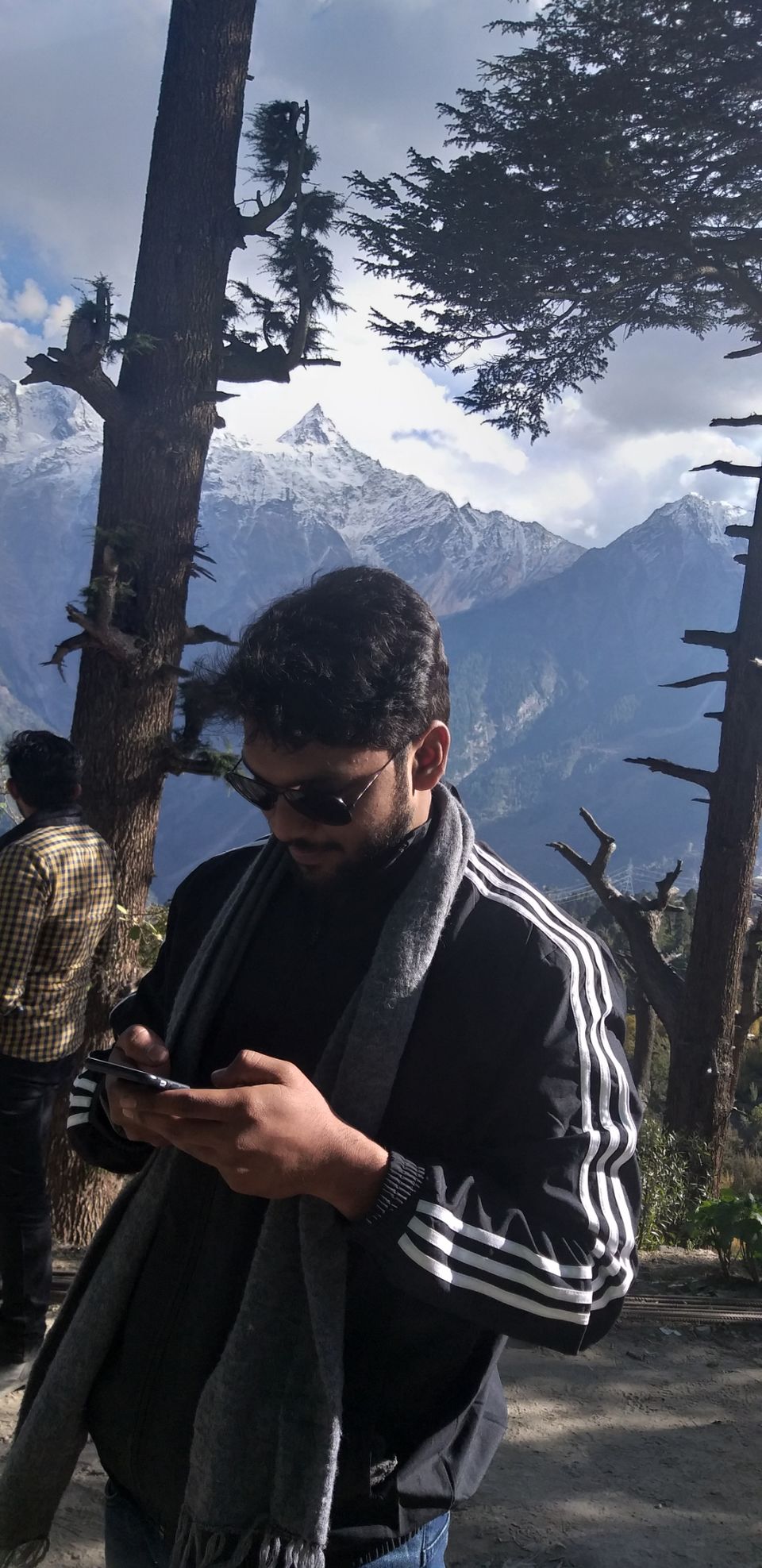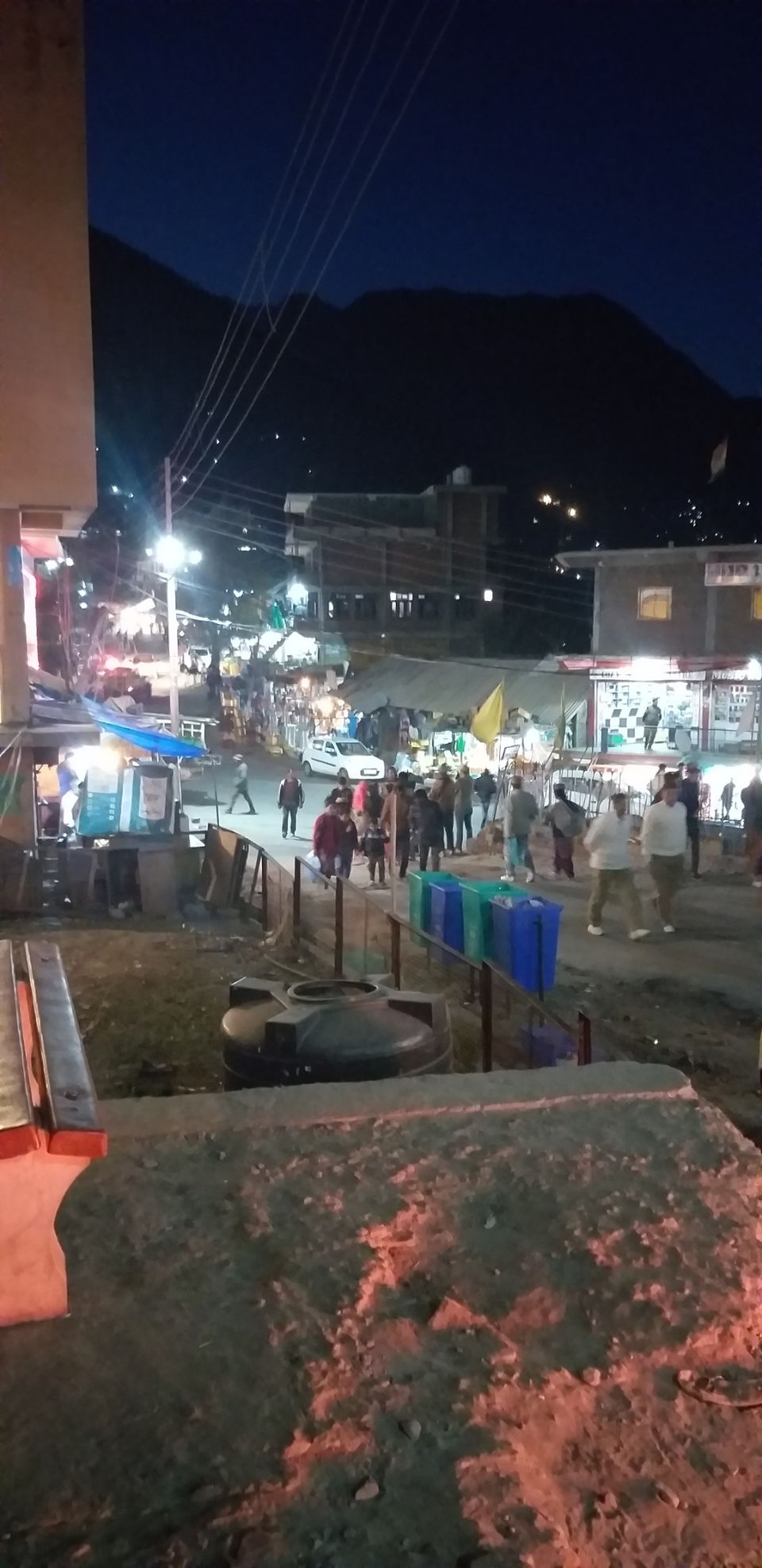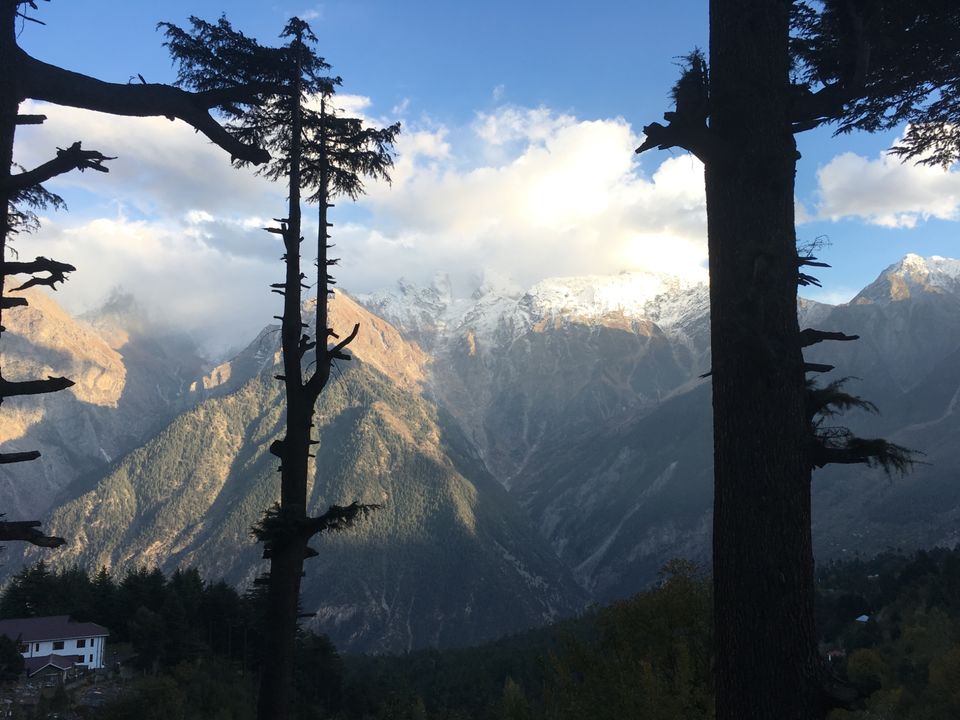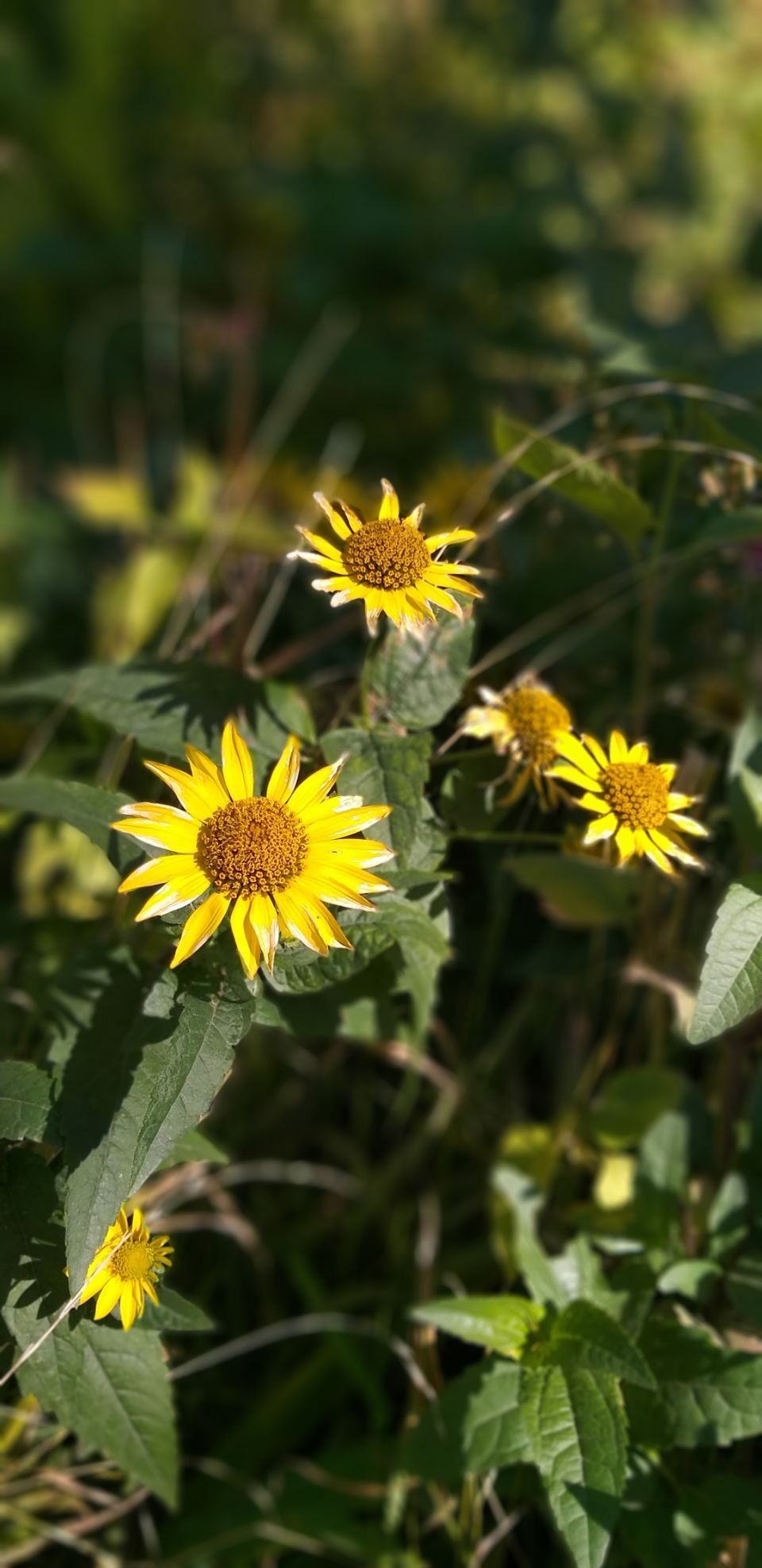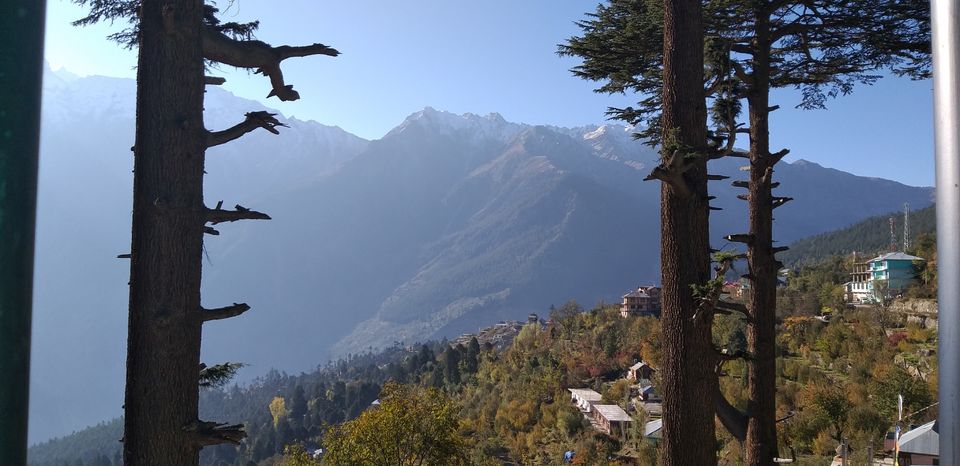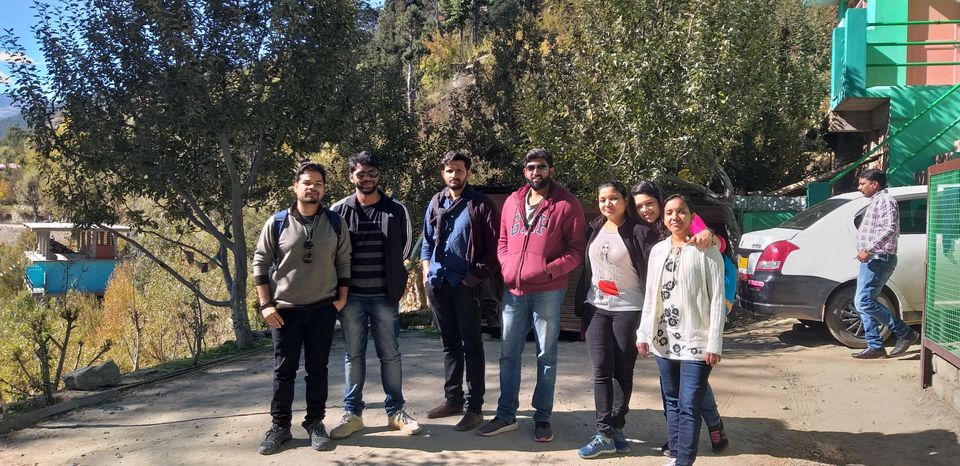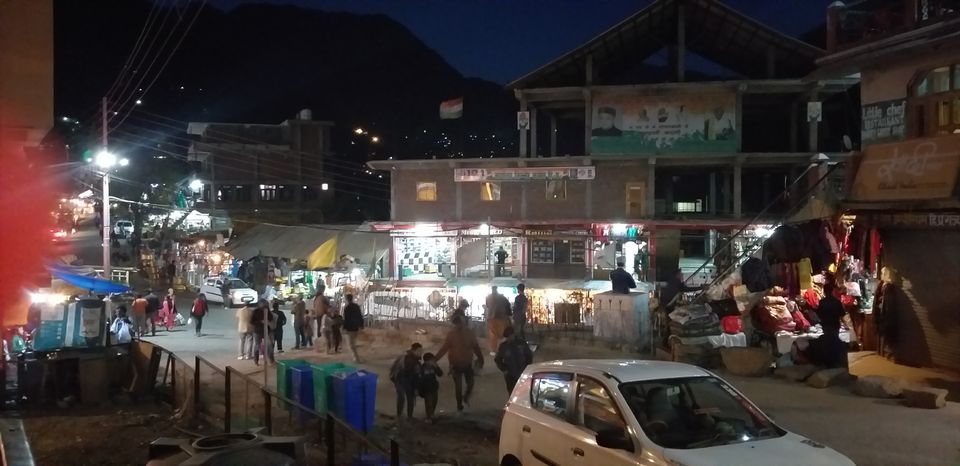 Date : 27/10/2018
Place : kalpa 2900m
Temp : - 1 degree
Plan - kalpa to shimla(2200m)
This day we planned to go to shimla, so we started early from kalpa
We started by 8am and had our lunch in Rampur and tea at narkanda(same hotel we stayed).
We reached snow valley resort in shimla by 8pm
This hotel is awesome i will rate it 4.5/5.
Driver accommodation is not available here.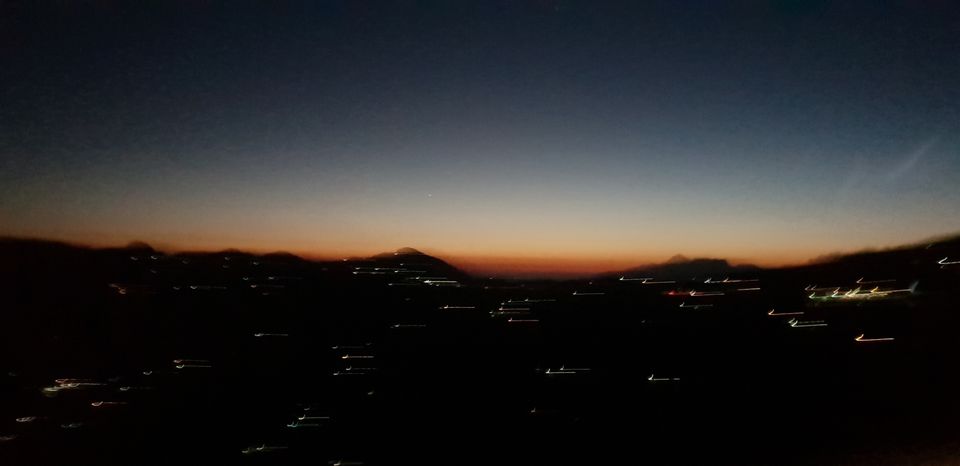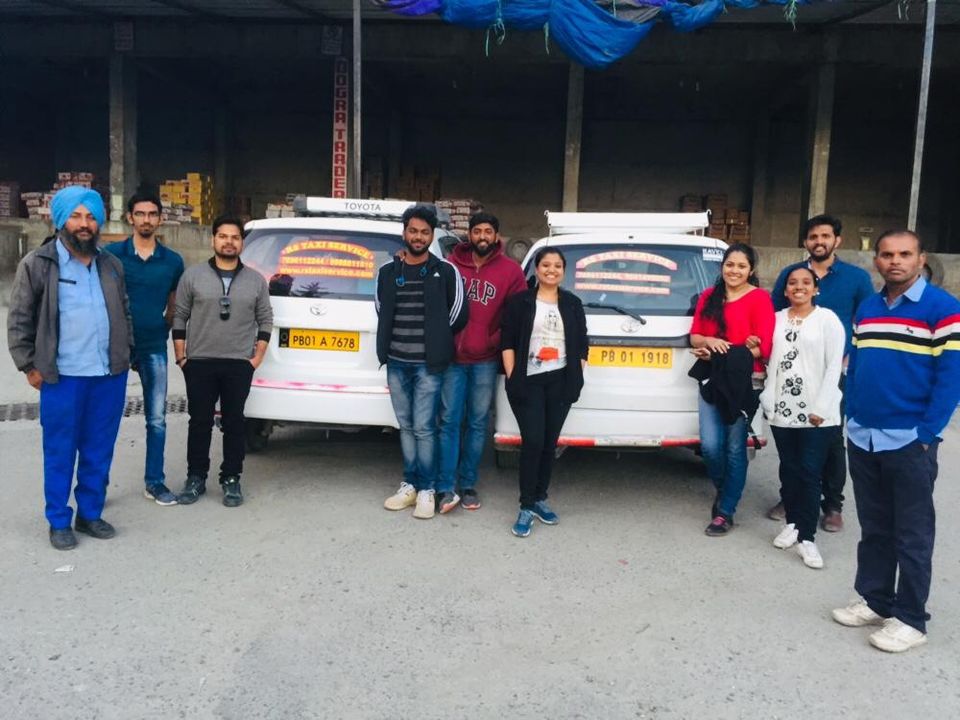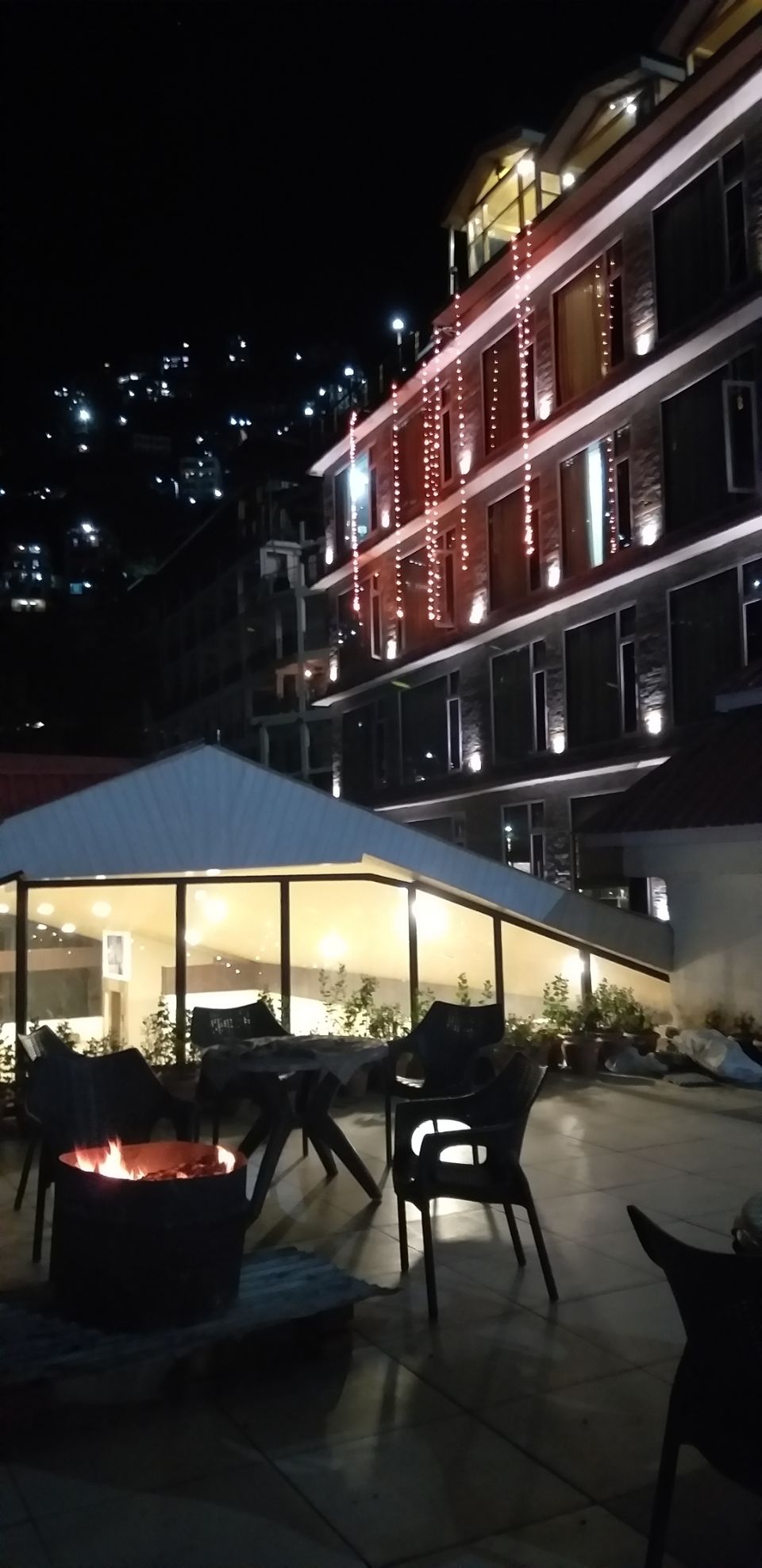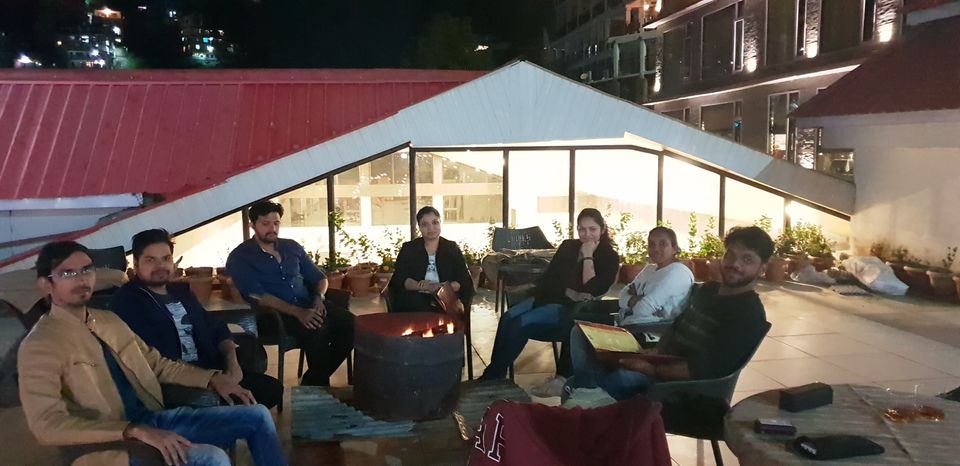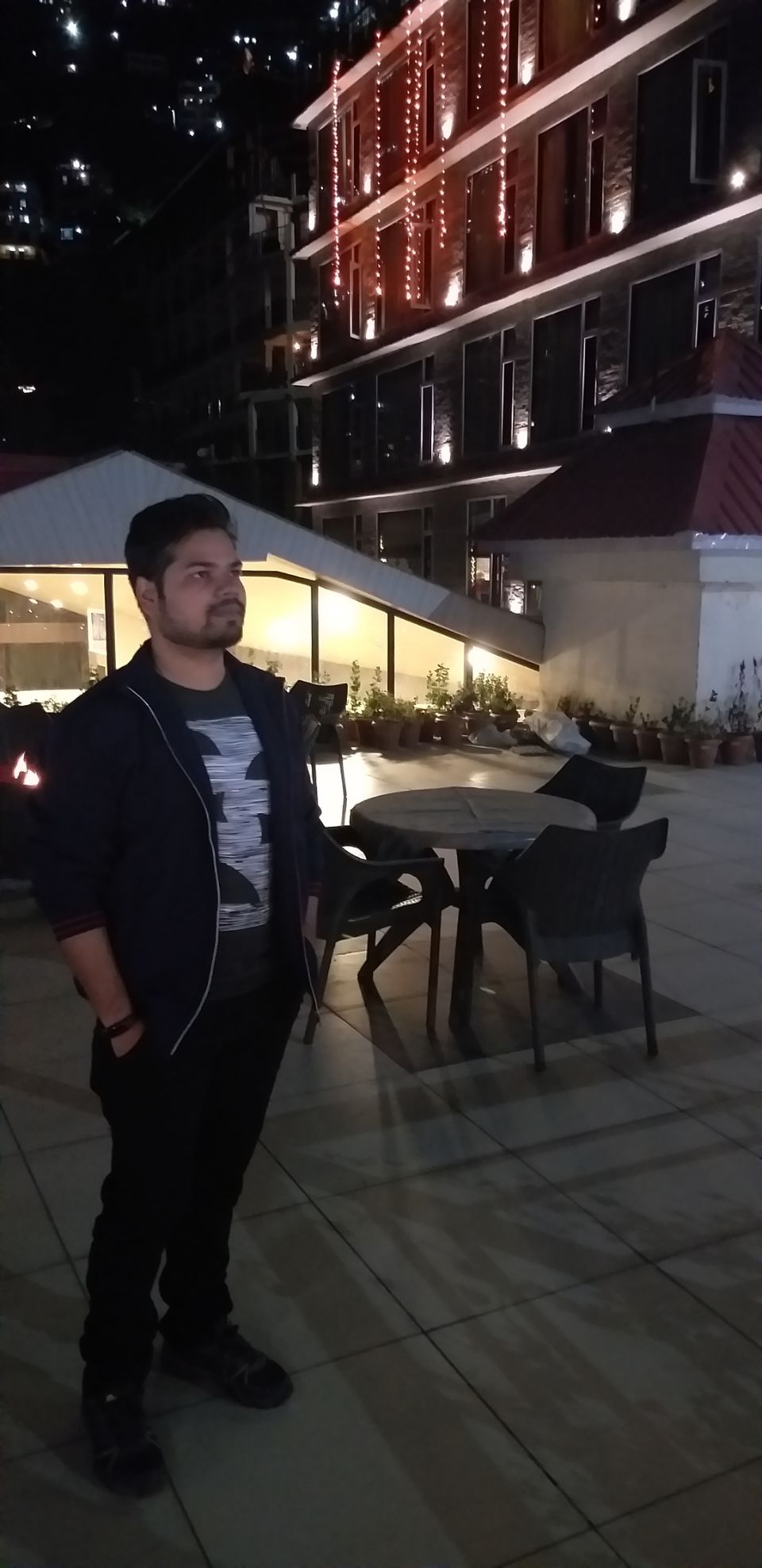 Date : 28/10/2018
Place : shimla (2200m)
Temp : 5 degree
Plan : shimla to delhi and flight to chennai
We all were relaxed and went to mall road shimla and did some shopping and took some excellent pics.no one felt cold 😁.
We checkout from hotel by 1.30pm ( the manager allowed us extra time) and stopped at 4 pm at solan for lunch.
We reached Chandigarh by 6pm and delhi by 12am
Our flight was at 2am and we reached chennai by 5am.  
Note : - plan your trip as per the members in group.
Avoid night journeys in mountains
Always carry heavy woollen jackets to spiti
Local people in spiti will ask for lift so please help them.
Have BSNL sim card in your group
Choose hotels of best view points
Camera used : galaxy j8, dslr
Youtube : https://youtu.be/HDPAEMf04XU
Please visit my YouTube  channel.
Instagram : shhim55