Life has its strange ways of taking you to places.. Time can bring you down to your knees.. Nature does that too makes you humble..Spiti does that to everyone..
There is a time for everything, however much you may try to change it. With my backpack set to reach Spiti I was waiting for a few days ready to board a bus. As destiny would have it, I ended up getting a ride with folks set to Spiti in a 4 by 4 drive. Going to Spiti in a public transport means you are restricted to a few jeeps/tempos which run not so frequently through the valley so I was happy to get the ride. Leaving the plains and the heat behind we reached Narkanda, breathing fresh air with rain pouring in making the forest smell fresher. Narkanda is an orchard belt, housing the richest farmers of the county growing the best apples.We intended to stay at Tethys, as it was full, we ended up staying at a small guest house.
Next day we started our drive further crossing Kauri, Rampur and Karcham. There is a diversion either you take the road to Sangla Valley and Chitkul or you head towards Kalpa. We were in a hurry to reach Spiti so headed towards Kalpa..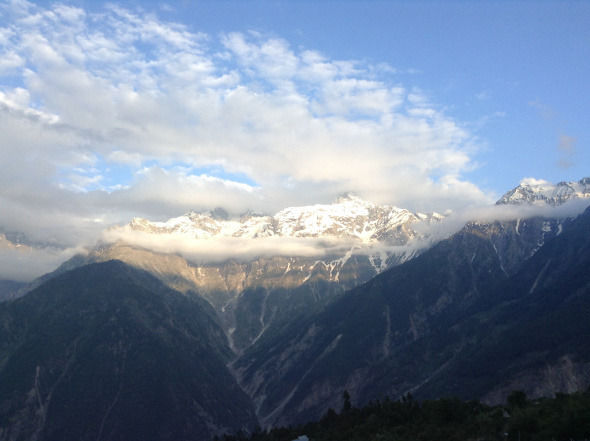 Entering Kalpa the skies get bluer and the peak Kinner Kailash mightily invites you to get closer. The beautiful mountains and the sky make the trip already worth the long drive. Kalpa is a beautiful little town with quite a few budget guest houses overlooking the beautiful Kinner Kailash.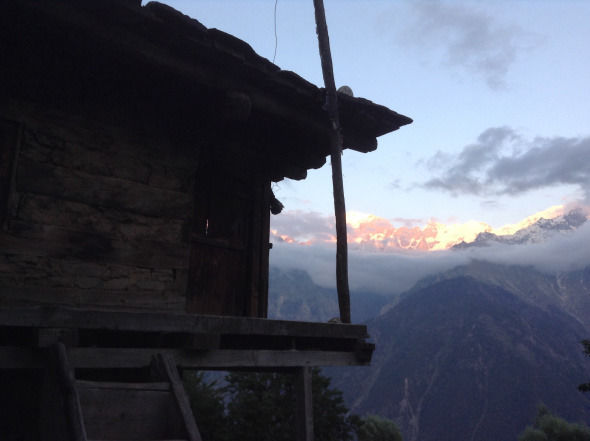 We walked around the town exploring the old wooden storehouses. Walking on small green paths, leading to fields with wildflowers. Who wouldn't get ecstatic with air as pure as pure can be. We took a walk under the beautiful night sky which was blanketed with millions of Stars making the Valley look ravishing. While walking back to our resort we came across a broken earthen pot some Jadoo tona (black magic) stuff lying in the middle of a crossroad. The hills and it's people are orthodox and believe in ghosts and spirits. One look and I ran back to my room. I'm mad enough don't want to be possessed by a Himachali Spirit)) Give me any other spirit1 I will welcome it.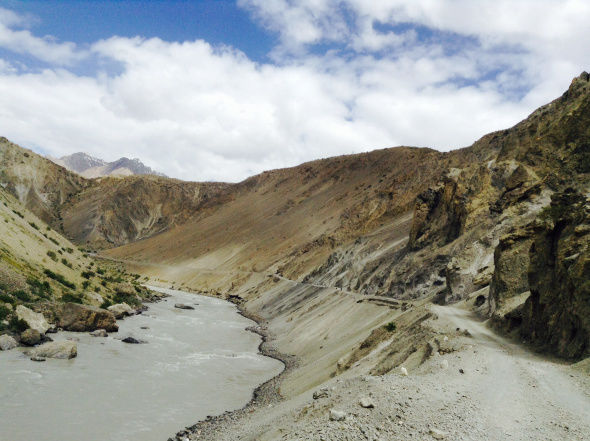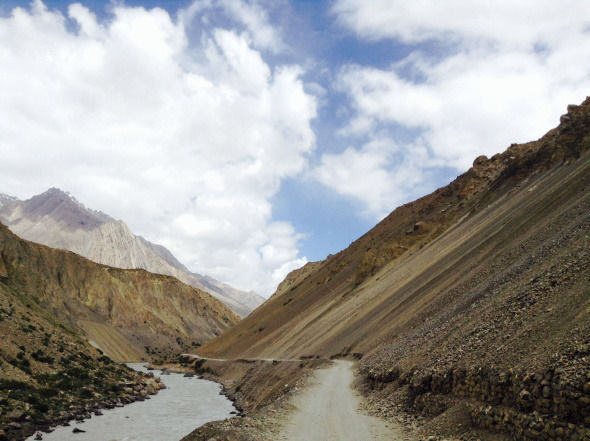 Next day we started our journey towards our destination. Mountains larger than large, towering over your head covering the ever blue sky. Satluj gushing downhill, screaming for attention.. The gold streaked mountains shimmering with beautiful gold stripes running wildly adorning, it's beautiful body is the beginning of the journey into Spiti.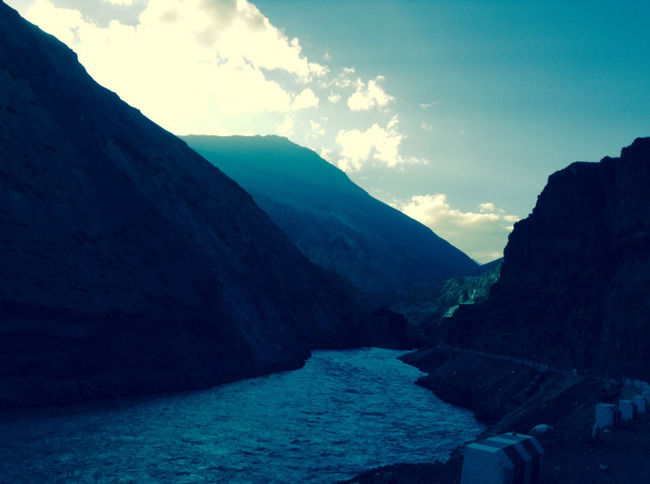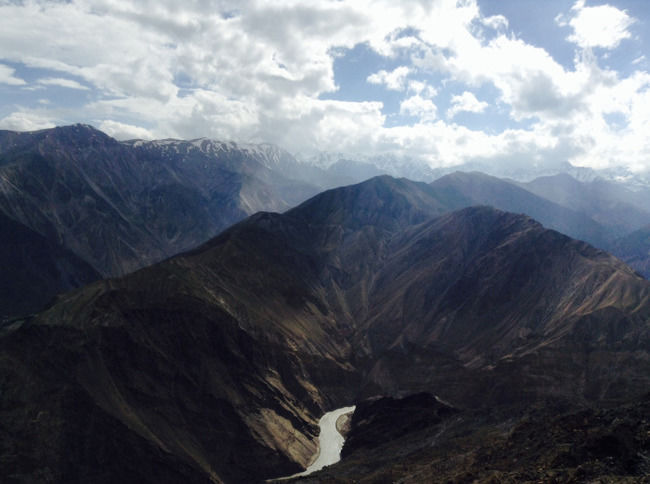 BRO (border road organisation) needs a special thanks for making Spiti accessible to mere mortals like us. They keep u entertained with funny signboards all the way. There are unimaginable views with lovely roads and lots of time to soak in and get lost in its dirt tracks, manoeuvring the high Himalayas..
NAKO:
The first town enroute Spiti was Nako. A quaint little town, with not to many people around. We had food at an Israeli Joint and then were led for an interesting walk in the stone village by a school boy walking along the lake. Walked through the quiet monastery and continued to the next town Tabo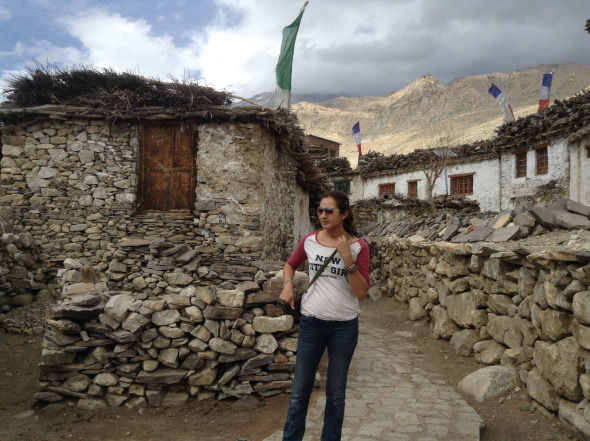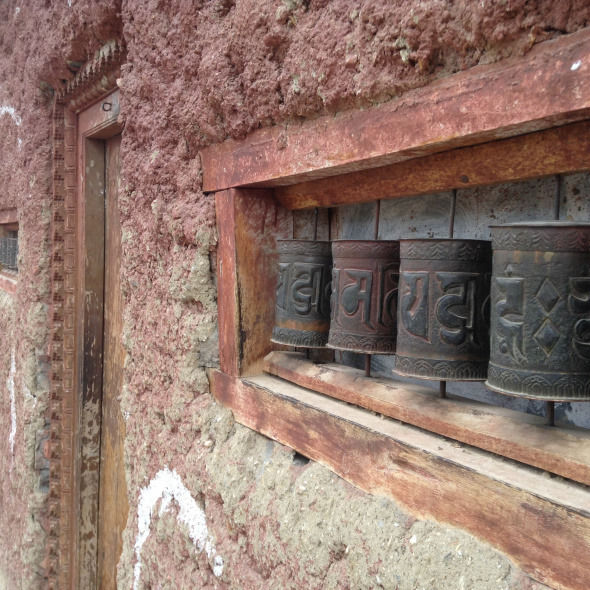 Nako to Tabo was a tranquil drive into the noman's land. With barren mountains and nothing else. Just vastness of nature in its seclusion and your thoughts running wild, realising how cut off u were from your near and dear ones, with no phone connection. On the flip side away from responsibilities, is no doubt liberating. Heading towards Tabo crossing the treacherous roads makes Spiti accessible thanks to BRO, there are miles and miles of road which is not tarred, there are small shooting stones, tumbling down the mountain every now and then.
TABO
Tabo was our next stop. We reached there by evening, walked in the small village, ate some momos in the monasteries restaurant and came back to our guest house went on to the terrace to enjoy a drink , under the million star studded sky to mark end of another beautiful day. Next day I went into the old monastery at Tabo, it was calming to hear the monks practise their chants. After absorbing in the serenity we drove off to Dhankar, gave lift to a teacher who was going to teach in the school at Dhankar. With infrequent local transport the locals save time if they get lift from people in private cars. Please offer as many rides on the way.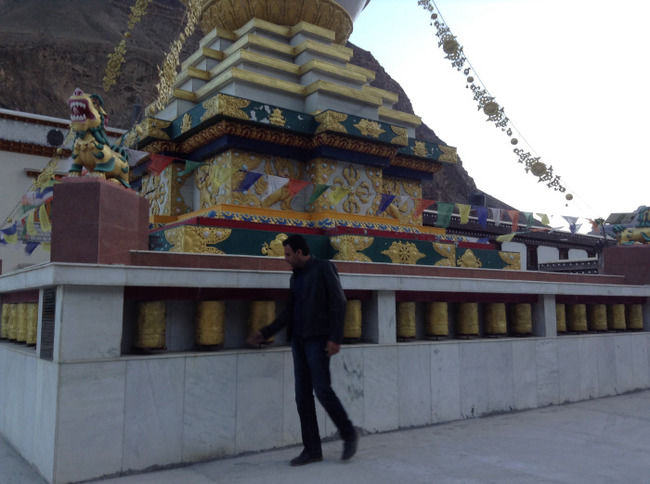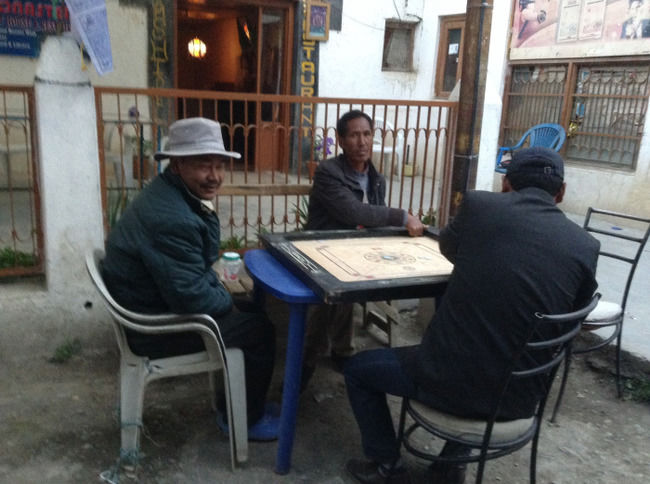 Dhankar Monastery perched over the Dhankar village, was one of my favourite, built over a 1000 feet spur, overlooking the confluence of The Spiti and The Pin river. Not only does it have breathtaking views but it is also one of the most serene places you can visit. With ancient murals and thangkas, I sat there trying to get a moment with myself. There is a lovely lake there, which requires an hours trek. We decided to drive ahead to Pin Valley before reaching Kaza.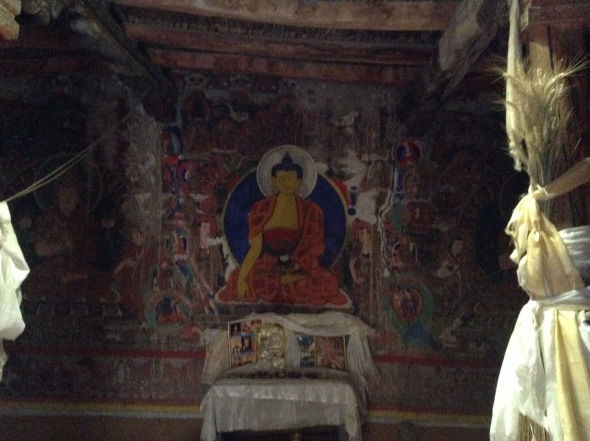 Pin Valley is declared a National Park is spread over 9000 sq km. It has some beautiful treks the most famous being the Pin Parbati . We crossed the picturesque village of Gulling, met the friendly ex Sarpanch and proceeded up to the monastery, which had marvelous views of the snow clad mountains and was bursting with energy of little monks. I walked around the fields outside helped some village ladies take out some weed and left the valley to reach our destination Kaza by evening, crossing the Pin river.
KAZA
The commercial capital of Spiti, and the largest township Kaza, is a town which has a Bank, Medical Institute, ATM, Phone booths, Internet in the valley and the highest Petrol pump. The market with souvenir shops and travel offices, which arrange tours and vehicles to travel in Spiti offers great deals to travellers and is a big hub for backpackers. We spent a peaceful night in a guesthouse 4 kms away from the city. The next day we started our day by visiting the popular Key Monastery and then drove up to Kibber, Lachang and komic world's highest motorable villages.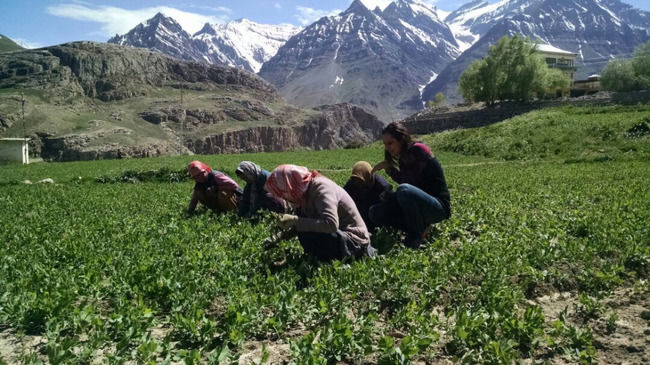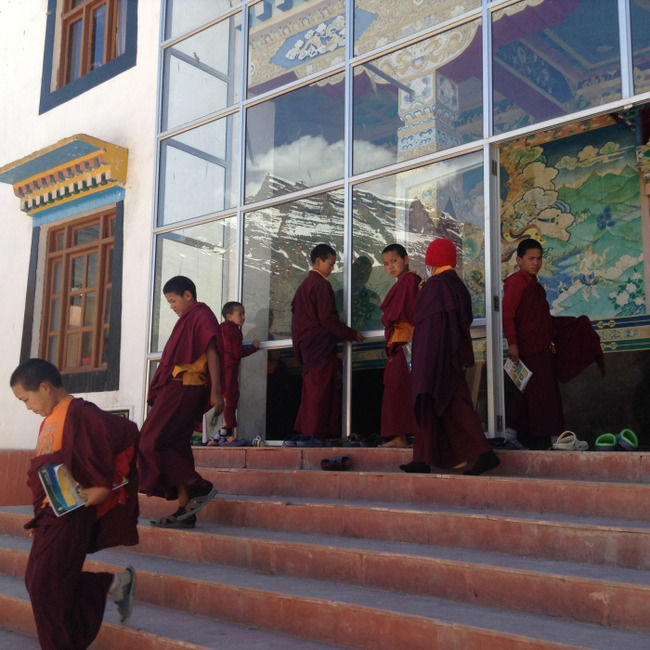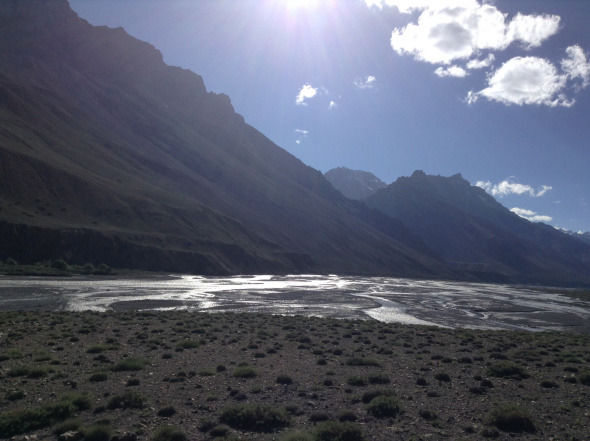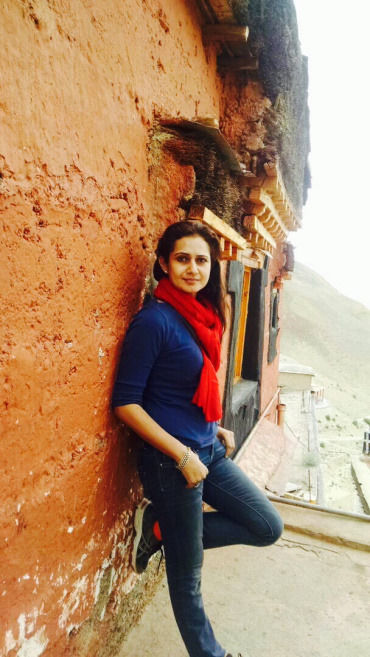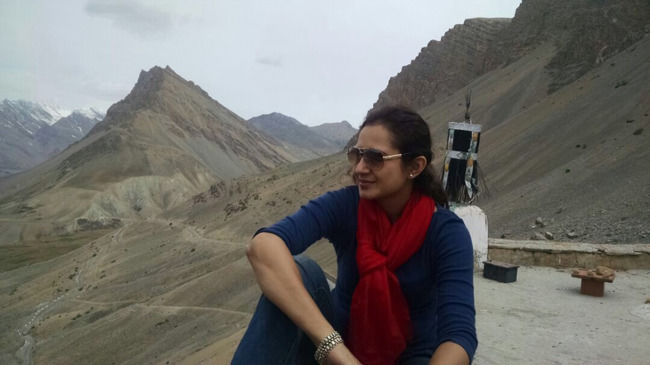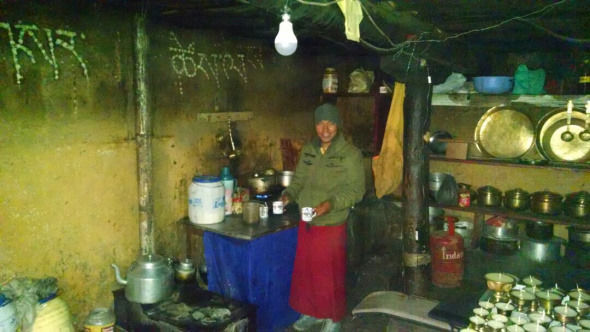 I can't begin to describe how beautiful Spiti is! With amazing weather and sights, you can soak in nature in its purest form and fill up your senses. We stopped a few times to take pictures, chatted with the locals who are very kind. The sun shines bright and burns intensely at that height. There are homestays at these villages and I really recommend you stay there for a day in the most beautiful place you would, have ever seen and then come back the next day. After visiting the highest monastery and eating a meal at the highest village we headed towards Lohsar as we intended to do the Chandratal Lake Trek before we ended our journey.
LOHSAR
Driving through beautiful valleys and villages, we headed towards Lohsar. We had decided to go and stay at Nomads Cottage which is a hub for Motorist and Expeditioners at Semkit.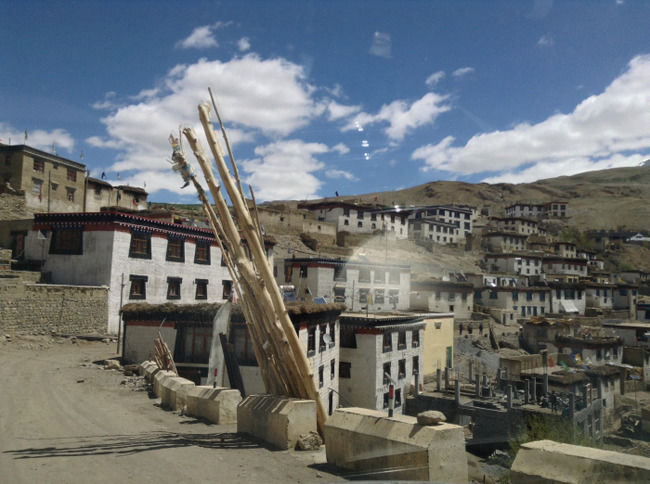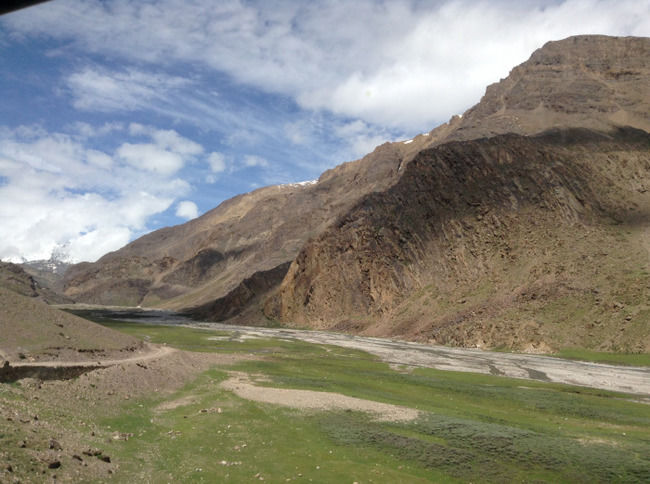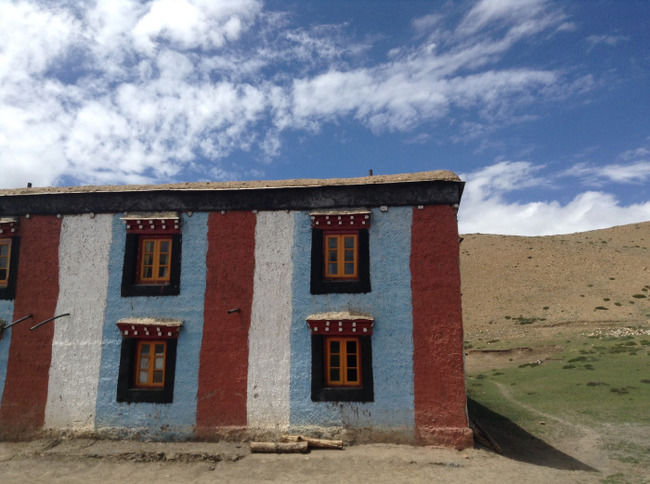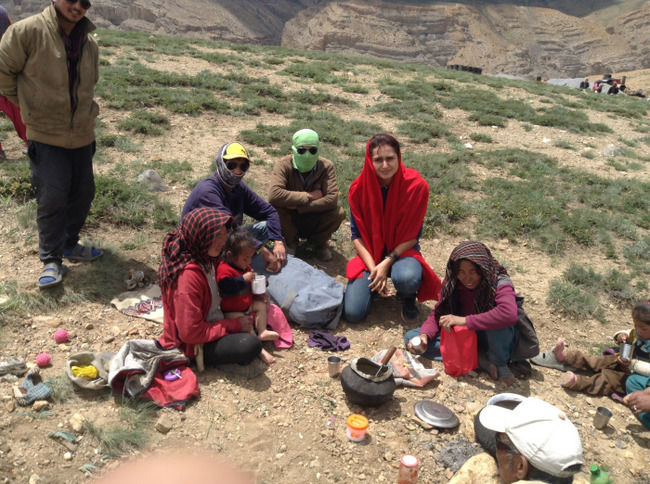 The next day we went on The Chandratal Trek which I had been dreaming for a while. Please read about my on Chandratal-The Moon River trek.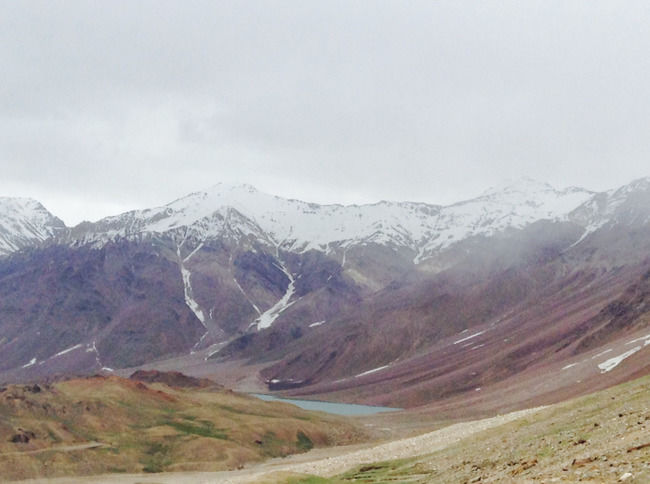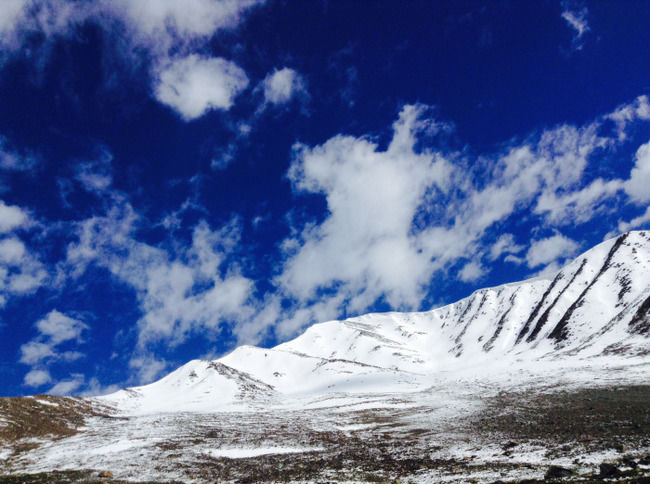 After the Trek we ended up resting for another night in the lovely Lohsar region which is so beautiful, with clear skies, met some interesting people who had come on their road expeditions and then we headed towards Manali, driving through snow cut roads. The road from Lohsar to Manali only opens around June end, which is a shorter way back home. We ended up making some friends from Israel, who wanted a ride back to Manali, it was awesome to have our car full of energy and happiness,singing, listening to some lovely music, sharing cultures and crossing into the green valleys of Manali where the topography changes into lush green away from the baroness, with horses and cattle grazing on grass, into the intoxicating hustle bustle of human settlements and crowds thronging The Rohtang Pass.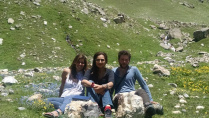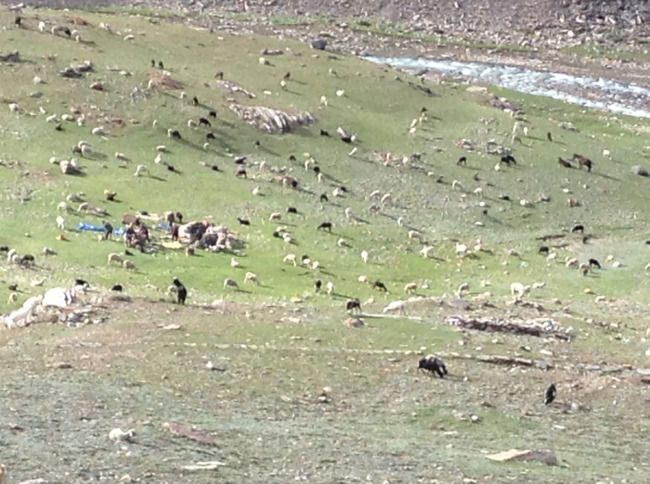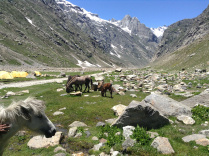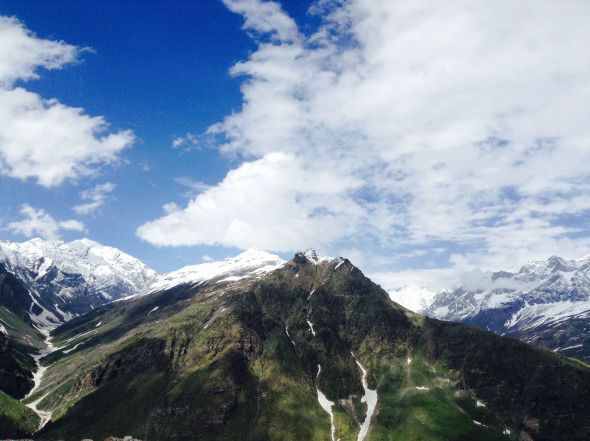 You marvel at the serendipity left behind and return back into the routine called life. Spiti had the most calming impact on us, carrying back such beautiful experiences, Surreal views of the mountains, blue skies, fields set for perfect picnic spots, with no one around just nature. Time brings you down to your knees.. Nature does it too.. Makes you humble..
Trip first published on parulbalichopra