In June 2017, I convinced 8 friends to travel with me to Spiti Vallley. Little did we know that all of us will be creating lifetime memories on that trip. Since all of us were studying that time, we made it a budget trip and to our surprise, we completed the Spiti circuit in just Rs 8000 per person from Delhi and back to Delhi!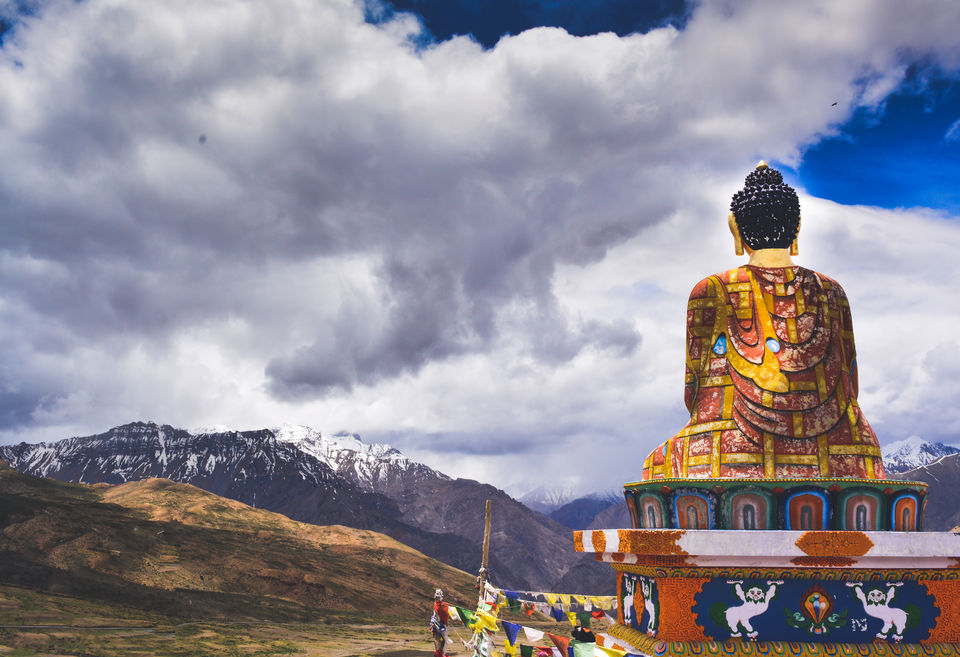 The Route
I will just write a short route here as we are talking about everything else in the video that I have posted at the end of this article.
We started our journey from Delhi in a Volvo and got down at Rampur. From there, we took a HRTC bus to Sangla. We took a share taxi from Sangla to reach Chitkul, our destination for Day 1. We had our tents with us , so we camped next to the river here.
We waited for the bus for 4 hours in Chitkul but since the first one had some failure, we had to wait for the second bus. We left for Reckong Peo in a bus going to Chandigarh, got down near a dam and took another bus which took us to Peo. If you have enough time, better option is to go to Kalpa.
From Reckong Peo, we took another HRTC bus which took some 5 hours to reach Nako, our destination for Day 3. We camped here as well and this time on a Helipad surrounded by mountains on all sides.
The next day we left for Kaza and reached there in the evening. We were planning to visit Tabo monastery as well, but all of us decided to spend one day in Kaza in a guest house or something.
On day 5, we took a traveller on hire from Kaza and covered Hikkim, Langza, Komic. These villages were really beautiful and the route from Kaza to Komic was extra ordinarily scenic. We reached Key in the evening to stay there for the rest of the day.
After visiting the monastery early in the morning, we left for Chandertal lake in the same traveller and stayed in the camps there for the night.
On Day 7, we reached back to Manali and baorded our bus to Delhi.
Costs (All costs are per person)
Rs 2300 - Volvo (Delhi to Rampur and Manali to Delhi)
Rs 1500 - Traveller (The Traveller took 13000 from Kaza to Manali for 9 of us) covering Komic, Key, Hikkim and Langza
Rs 2800 - Average Rs 400 per day on food. (You wont spend more than this in the villages)
Rs 650 - Stay in Kaza(300), Peo(200) and Key(150)
Rs 500 - While traveling local HRTC buses.
Rs 250 - Miscellaneous Costs
The Video: SPITI - Indian Summer
I have always been a huge fan of the idea of visual storytelling. This isn't one of those fancy highly post processed and aesthetically beautiful videos with crazy transitions. This is exactly how I wanted it to be, full of emotions, expressions and stories. I just hope that you feel you are on this journey while watching the video and if I am able to do even 25% of that, I would be glad!
If you like it, please share this with your friends!
Thank you!