I was discussing with a travel friend about my desire to go to Ladakh and he suggested me to try Spiti Valley instead. And in July-2015, I was on my way to Spiti and with the benefit of hindsight, I can say it was one of my best trips ever.
We were 5 people and it was a fun experience to travel in a small group and our blue print for the trip was amazing because each place was unique in its features and beauty and for me each day got progressively better. There was no mobile network all over Spiti Valley and we all relished that freedom, cut of from the everyday hassles of the regular world.
As we drove from Kinnaur to Spiti the landscapes changed from lush green to arid and dry and in a way the lack of greenery and only mountains was kind of amazing. You realize how small you are when surrounded by the vast expanse of mountains. We were like ants crawling over huge anthills slowly moving from one place to another.
The last place in Kinnaur before Spiti was Nako and it was a charming village. The mazy lanes and stone houses gave a very rustic feel to the place. The highlight was the very beautiful lake, a perfect spot to chill. From there we headed to Tabo, the second oldest monastery in the world. I was stunned by the calm and serenity in the place and the food and stay at the monastery guesthouse was too good to be true!
Next stop was at Dhankar and that is where I saw one of the most beautiful night skies ever, even a few shooting stars, for the first time in my life. There was a lake, which was a 45-minute hike away and at that altitude it was one of most challenging hikes ever. There are lots of foreigners all over Spiti Valley and sometimes I envy that they were spending so many more days at such beautiful places.
From Dhankar we tried to go to Mud, one of the remotest villages in the valley. The roads betrayed us for the first time in this journey and we couldn't reach our destination. It started to rain and the ride back, to Kaza, was a thrilling one with the threat of falling rocks.
Kaza is a bustling transit stop for travelers around Spiti Valley. A nice place to shop and one thing I noticed by now is that there are monasteries all over Spiti Valley and each one is unique in its construction, beauty and history.
After Kaza we went to the famous Kee Monastery and Khibber village. At Kee monastery we were given a camphor tea which was supposed makes us younger. The lamas were very friendly. Khibber village was supposed to be the highest village with a motorable road until they built roads leading upto Komic. We headed there after finishing our look-around at Khibber.
The mere thought of staying in such a place, cut off from the rest of the world, was unnerving. We slowly drove down to Hikkim, the place with the highest post office, and sent a few postcards from there. The day's stop was at Langzha, one of the most beautiful and windy villages I have ever seen. The home stay there was really good and the homemade food served there reminded me of home again. We saw some very old and amazing fossils over there.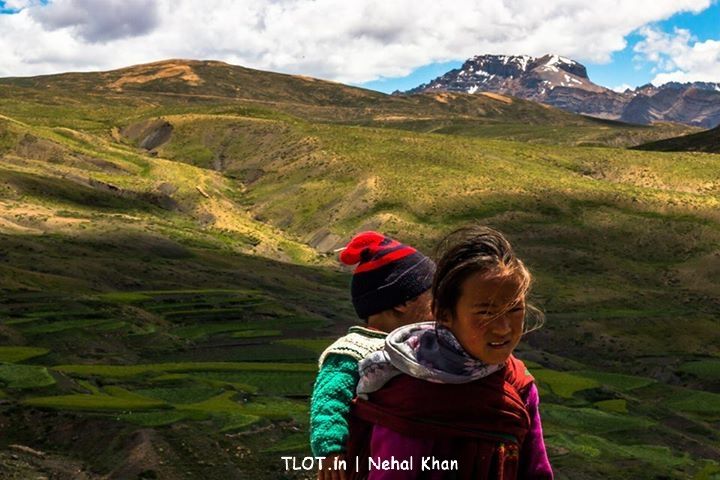 With just two days of our trip remaining we headed to Lossar. One cannot get enough of the breathtaking beauty seen on the road trip between the villages. I felt I was lost in an art gallery with the most picturesque paintings of nature!
Last night of the trip was camping at Chander Tal Lake. The lake is about an hour's hike away from the campsite and it was a pleasant and beautiful hike. We had to climb a final small hillock after which we got the first glimpse of the lake. And the colour of the lake simply stunned everyone! So blue and pure! This was the perfect last place for the Spiti trip.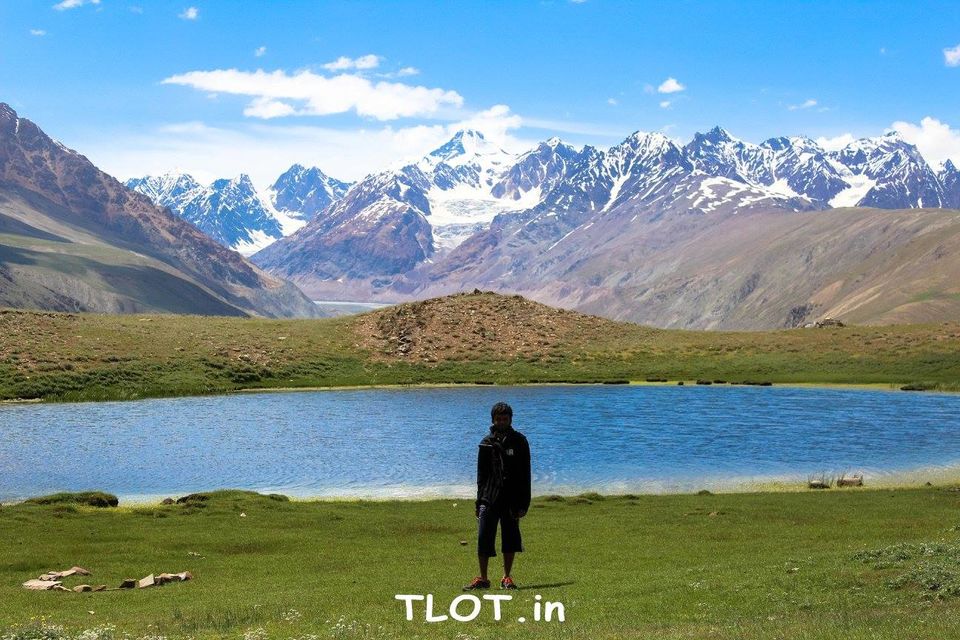 Despite the ruggedness of the trip I thoroughly enjoyed it and this was a kind of beauty I had never before seen in my life. Spiti Valley is a heaven on earth one has to visit at least once in a lifetime.
Trip Credits:- The land out there (TLOT)/The land of wanderlust
Photo credits:- TLOT, Nehal Khan- https://www.facebook.com/nehal.khan.56
Video Credits:- Nehal Khan
#spiti valley #spiti #roadtrip #rugged #monastery