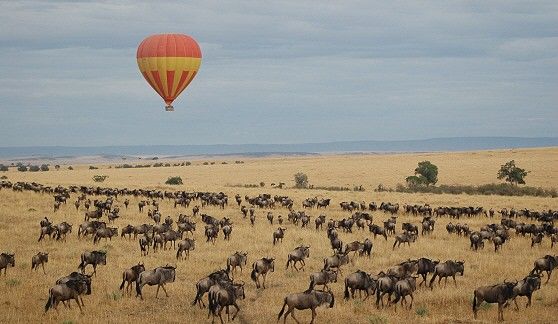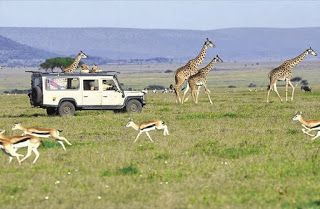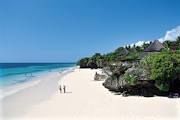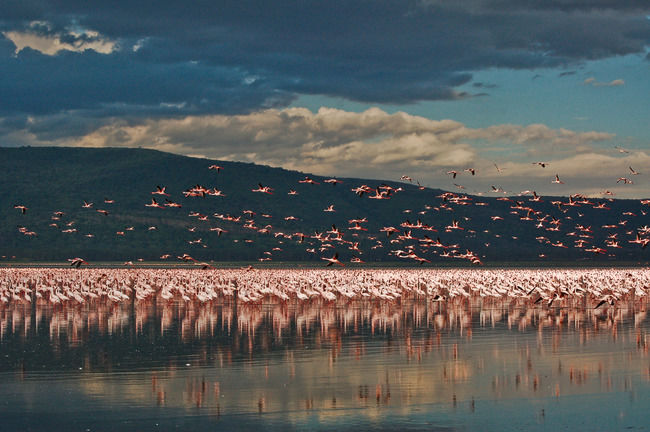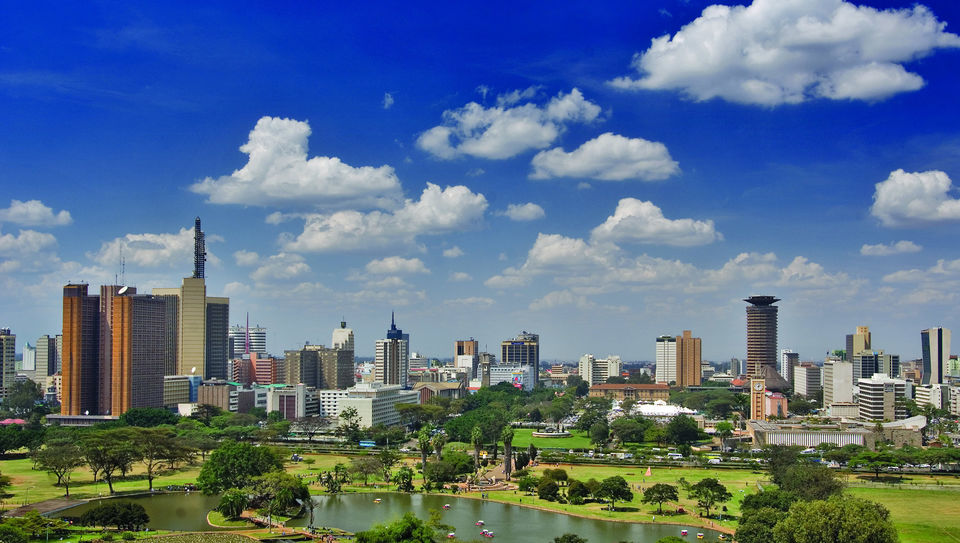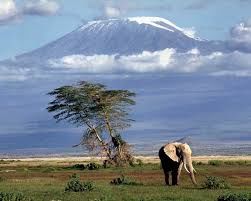 14 Days Splendours of Kenya Holidays Safaris
Safari Highlights!
Spectacular views of Mt. Kilimanjaro on clear days at Amboseli park
Night observation of animals as they frequent the waterholes. ,
Visits to the local villages; the vibrant culture of Samburu and Maasai people,
Hot-air balloon rides over the plains and bush breakfasts
SAFARI ITINERARY.

Day 1: Nairobi -Tsavo West park: 285 Km 3 hrs (L.D)
An early morning departure from Nairobi to Tsavo West. This huge park is home to a wide variety of animals including many elephant and plains game. Entering via Mtito Andei Gate, we game drive en route –passing Shetani lava flows to Kilaguni lodge for lunch. Lunch is followed by an afternoon game drive in this vast park.
Located on a ridge that commands magnificent sweeping views of the Chyulu Hills at the foot of Mount Kilimanjaro, Kilaguni was the first safari lodge ever to be built in a national park and has long been a favourite of international tourists. It was opened in 1962 and has been under Serena management since December 1999. Taking its name from a Kamba-community word meaning 'young rhino', the lodge is located in the middle of the world renowned Tsavo National Park: an area covering 20,720 square kilometers that boasts a huge population of elephants. Dinner and an overnight in a lodge/camp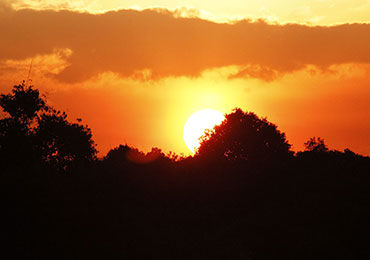 Day 2: Tsavo West-Amboseli. 105 Kms, 1 ¼ hrs
After breakfast at the lodge, drive through magnificent scenery and herds of wild animals to Amboseli national park. The park lies at the base of snow-capped Mt. Kilimanjaro and is renowned for its large population of elephant. Amboseli is in the centre of Maasai land, and during your drive you will pass Maasai warriors and herdsmen who continue with their nomadic life, apparently oblivious to the modern world. Lunch will be served at Amboseli Serena. An evening game drive is followed by dinner and an overnight stay at the Amboseli Serena lodge.
Day 3: Amboseli Full day
Breakfast at Amboseli Serena Lodge. After breakfast, proceed for a morning game viewing drive. Return to the lodge for lunch. After lunch, it's a further evening game drive in search of herds of elephants, plains game and the several bird species that are resident in this park. Dinner and overnight at Amboseli Serena Lodge/ or similar.
Nestled in the foothills of Kilimanjaro, hidden beneath a copse of giant acacia trees and beside a gently flowing natural spring lies Amboseli Serena Safari Lodge. With Kilimanjaro 6,000-meter-high snow-capped peaks rising behind the lodge and presiding over the landscape, which boasts more big game than almost anywhere else in Africa, the setting is nothing short of magnificent.
Inspired by local Masai architecture, the design of the lodge is in total harmony with the environment. Each guest room conveys a distinctive Maasai ''Manyatta'' (village) and is furnished with authentic African murals painted by a local artist.

Day 4: Amboseli Park – Nairobi – Nanyuki (Sweetwater's)
After breakfast, depart for morning game drive for a chance to observe more animals and to enjoy the unusual birdlife. The evocative spectacle of Mt. Kilimanjaro towering above flat topped acacia trees and herds of elephant is a memory to treasure. Proceed to Sweetwater's via Nairobi for lunch before heading north through lush agricultural farmlands passing the Equator to Nanyuki's Sweetwater's Luxury Tented camp. En-route evening game drive to your tented camp.
A sheltered oasis, clustered around a waterhole and set in the pristine calm of its own private reserve, Sweetwaters Tented Camp is in a class of its own. Abounding with wildlife, and designed to offer a charming blend of under canvas ambiance and uncompromising luxury, it has long been the preferred retreat of wilderness and safari lovers alike.
One of only four private game reserves in Kenya, Sweetwater's excels in the provision of privileged seclusion and private game viewing including chimpanzee sanctuary. Thanks to its private status it also allows such unforgettable pleasures as night game drives, guided bush walks and both horse or camel riding across its game-teaming plains. Dinner and overnight at Sweetwaters Tented camp:
Day 5: Sweetwaters –Samburu Game Reserve.
Breakfast at the Sweetwater's Tented Camp, another morning game drive, followed by a farewell drive further north to Samburu game reserve. Check in at Samburu Serena lodge, followed by an early lunch. It's a siesta before an introductory afternoon game drive. Late afternoon and early evening game drive. Dinner and overnight at Samburu Serena Lodge/ or similar.
Situated on the fertile banks of the Ewaso Nyiro River, in the centre of the Samburu Game Reserve in Kenya's rugged, semi-arid Northern Province, Samburu Serena Safari Lodge echoes the robust rhythms of riverfront life. This beautiful and serene lodge was inspired by the architecture of the indigenous Samburu tribe and blends into the verdant environment by making full use of native materials. Thatched cabins built using exotic African woods create an escapist atmosphere. The lodge has a spacious swimming pool for cooling down in the heat of the day and a special game-viewing verandah.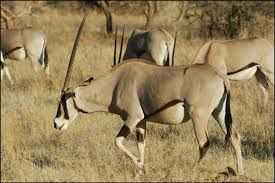 Day 6: Samburu Game Reserve
Breakfast at the lodge. Today, you have a full day to explore this ruggedly beautiful nature reserve. A morning and afternoon game drive in the reserve should reveal the unique wildlife found only in this northern frontier reserve.
Samburu and Shaba National Reserves are hot and dry, a classic example of arid habitat - a semi desert region of scattered scrub vegetation traversed by rivers, which are often little more than a wide sand bed. Only the Ewaso Nyiro River provides a year round source of water and it is here that the game eventually gathers into concentrations that make good game viewing. Gravy's zebras, Gerenuk, Oryx, and reticulated giraffes are the unique species here. Elephants, buffaloes, lions, leopards, and cheetah are also available here in abundance.

Day 7: Samburu Game Reserve - Mountain Lodge/ Aberdares
Breakfast at the Samburu Serena. We game drive as we exit Samburu Reserve further south to reach Serena Mountain Lodge in time for lunch. The balance of the day is spent at leisure, after days of thrilling game viewing drives. Here, you view game as they come to quench their thirst from the lodge's water hole, from a specially constructed bunker. Overnight at Serena Mt. Lodge/or similar.
Located at 2,194 meters on the slopes of Mount Kenya, Serena Mountain Lodge is surrounded by a dense rainforest that comes alive at dusk with a myriad of sounds that make the African bush so special and exhilarating. Considered the most spectacular forest waterhole in the Aberdares, the lodge's waterhole presents a constant ballet of wildlife.
This stunning area is towered over by the rocky peaks of Mount Kenya and prides itself in having one of the most consistently high records of big game 'visits' and sightings. Elephant, buffalo, rhino and waterbuck are regular sights on the evening and day game drives.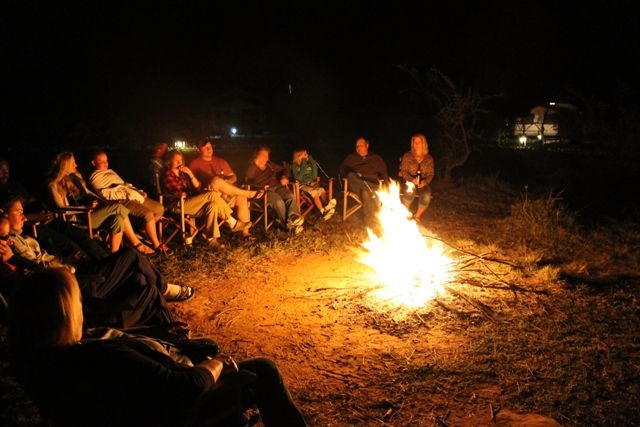 At any other time of the day you can spot game in the specially-constructed viewing bunker that is connected to the lodge by a short tunnel. Here you will get spectacularly close to the animals that feed at the waterhole. A spacious verandah also overlooks the waterhole where there is never a dull moment.
Arrangements can be made for forest walks that are a unique experience with their on-foot sightings of game and bird life. These walks can even be prolonged to the top of Mount Kenya for the very daring and sporty.
Day 8: Mountain Lodge – Lake Nakuru National Park
Depart after breakfast to Lake Nakuru park and drive south via Thompson Falls for lunch. We descend the Great Rift Valley which was formed millions of years ago stretching some 5,000 miles (6500-km) from Jordan to Mozambique, it's the largest Rift on Earth. In Kenya, the rift gave rise to many lakes that have become a habitat for diverse wildlife. One such lake is Lake Nakuru- alkaline-lake. Famously Lake Nakuru attracts vast numbers of fabulously colored pink flamingos to its shallow waters. Hippo, various animals, black rhinos, giraffe, lion, leopards and a profusion of birds are also present at the lake. Enjoy an afternoon game drive today. Dinner and overnight at Lake Nakuru Lodge/ or similar.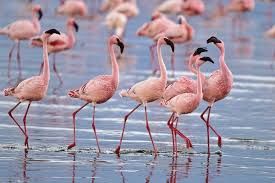 Day 9: Lake Nakuru Park – Lakes Baringo / Bogoria
After breakfast in the lodge, spend the morning enjoying a game drive in Lake Nakuru National Park where you will be able to view the wild animals and birds. In the afternoon, proceed to Lake Baringo National Park with en-route game drive, and nature walk in the park. Dinner and overnight in Lake Baringo Lodge/ or similar.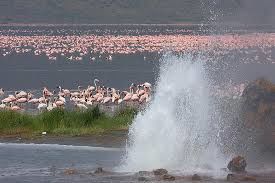 Day 10: Lake Bogoria – Lake Naivasha
We embark on a morning game drive in Lake Bogoria and Baringo before traveling south to Lake Naivasha. The longest of all the Rift Valley lakes, Lake Naivasha is a beautiful shallow freshwater lake fringed by thick papyrus reeds. The waters of the lake draw great array of bird life to its shoreline. Buffalo wallow in the swamps, whilst the large hippo population laze their days in the shallows. Giraffe wander among the acacia, whilst the Colobus monkeys swing from the green canopies above. From here, you can visit Elsamere, Crescent Island game sanctuary or Hells Gate National Park. Dinner and overnight at Lake Naivasha Sopa Lodge/ or similar.

Day 11: Lake Naivasha - Masai Mara Game Reserve
Descending the Great Rift Valley floor, we reach arguably Kenya's most celebrated natural attraction-The Masai Mara game reserve. A 1,500 sq. km slab of open Savannah dotted with acacia trees-the Kenyan section of the wildly beautiful Serengeti plains, teems with wildlife. Being in the Mara has been described by some authorities as '' being in the New York of the natural world'' You will spend the next 3 nights here to explore, experience and discover the MAGIC of Masai Mara.
The Mara offers wildlife in such variety and abundance that it is difficult to believe: over 450 species of animals have been recorded here. It is in the Mara that perhaps the most spectacular event of the natural world takes place. This is the annual migration of millions of wildebeest and zebra from the Serengeti (Tanzania) in search of water and pasture. Following on their heels are the predators of the savanna- lion, cheetah, wild dog, jackal, hyena and vultures. Dinner and overnight at Mara Sopa Lodge/or similar.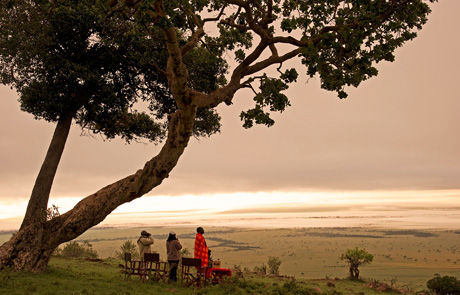 Days 12-13: Exploring the MAGIC of Masai Mara
Morning and afternoon game drive/ full day game drive with picnic lunches, explore the reserves' amazingly high concentration of game. This game reserve is Kenya's finest wildlife sanctuary. Although from July, August, September and October are the months when the Savannah-grassland Mara plains are filled with migrating wildebeest and zebra and the big-five, there is also resident wildlife year round. The famous Maasai tribesmen live within the dispersal area of the game reserve. Dinner and overnight at Mara Sopa Lodge/or similar.
Day 14: Masai Mara -Nairobi
Breakfast at the lodge followed by departure drive to Nairobi. Arrive Nairobi in the early afternoon for lunch and day-room at Panafric hotel/ or similar.
Included in safari package cost
Personal meet and greet services at the Airport
Private Transfers as indicated
The services of our knowledgeable English speaking driver/guide
Full board accommodation in the lodges/hotels + Meals while on Safari
Picnics lunches as indicated in the itinerary
All the game-viewing-drives as per itinerary
All the Park entry fees and Government Taxe
Safari transport in a Toyota 4 x 4 Wheel-Drive with a 'pop-up' to enable easy viewing and photography
guaranteed window/and comfortable seats
14 days/ 13 nights on full board while on safari
bottled mineral water throughout the safari
Unlimited game viewing drives per day whilst on safar
Excluded
Soft drinks, juices, alcoholic and other beverages taken with lunch/dinner
Tribal village visit e.g. Maasai village $30 pp, Boat ride in Lake Naivasha $30 pp,
Hot-Air Ballon safari in Masai Mara $ 450 pp-bookable before departure.
Tip to driver guide
For bookings and reservations on our safari packages kindly contact us:
Mr. Ben Owino
Adventure safari specialist
Splendours of Africa Tours
Uganda House 1st Floor suite no 20 Kenyatta Avenue
Mobile:+254- 724- 978- 975 / +254-711-444-295.
P.O.Box 13906 - 00100 GPO, Nairobi-Kenya
E-mail: info@splendoursofafricatours.com
www.splendoursofafricatours.com