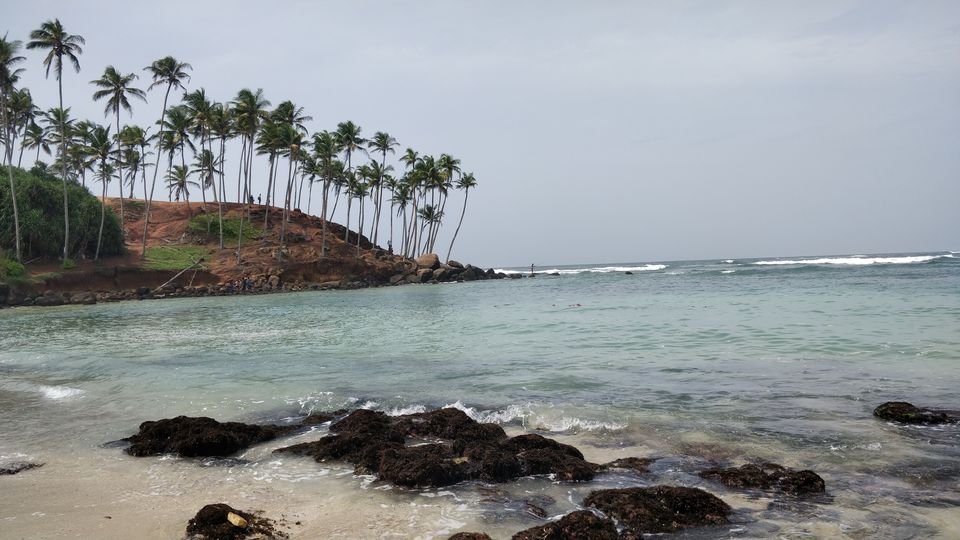 "Just four days?! What's wrong with you? " , was the reaction I got when I suggested a trip so short ( obvious leave constraints while working for a startup) to Sri Lanka. But, I used the free visa on arrival as bait to eventually convince the sceptical friends of mine.

We reached the Bandaranaike International airport by around 9am and right away took a bus to Colombo. It felt a lot like India, except the fancy looking Toyotas and vibrantly coloured Tuk Tuk's on the road.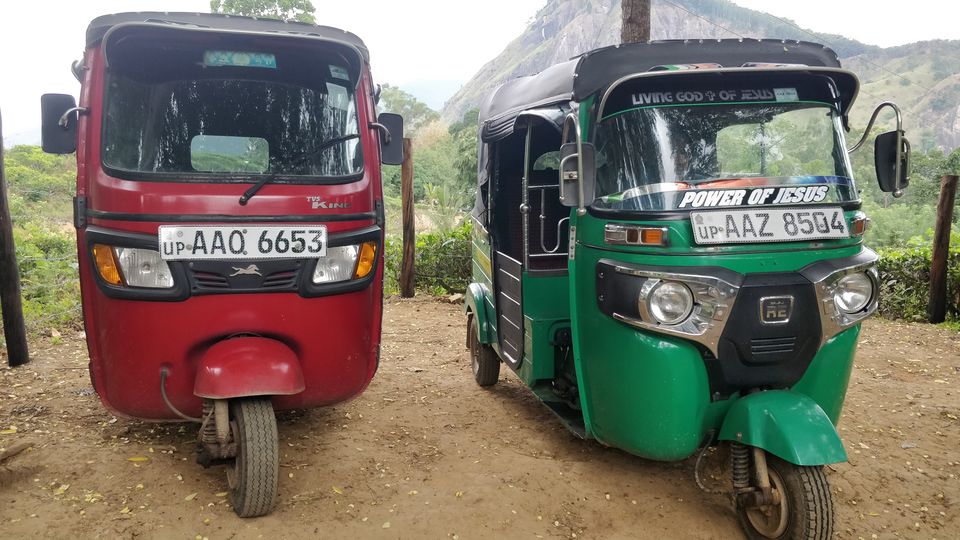 Once in Colombo, we headed to a small restaurant next to the bus station. This was when the language barrier hit us for the first time. It was a challenge letting the waiter know what we wanted. We asked for 3 plates of Idiyappam ( string hoppers), but we got a huge plate with at least 20 Idiyappams , on our table instead. We tried asking the waiter about this, but the only reaction we could elicit out of him was a smile and "Idiyappam, Sir!". We ate what we could ( stuffed a bit extra as we didn't want to waste food ) only to later realise that it was a pay-for-what-you-take model. All that stuffing for no reason, Dayum!
Post the eventful breakfast, we headed to the Colombo Fort railway station and left for our stop for the night, Kandy.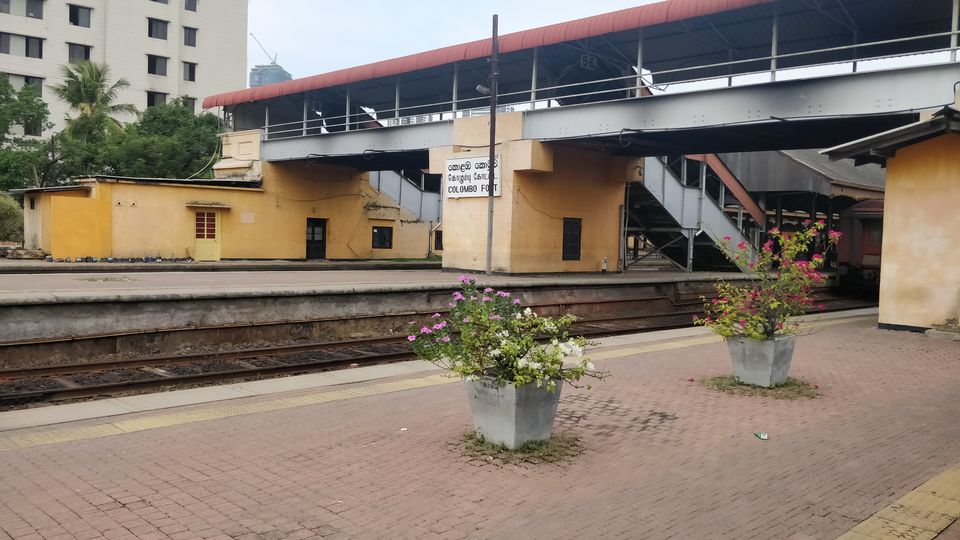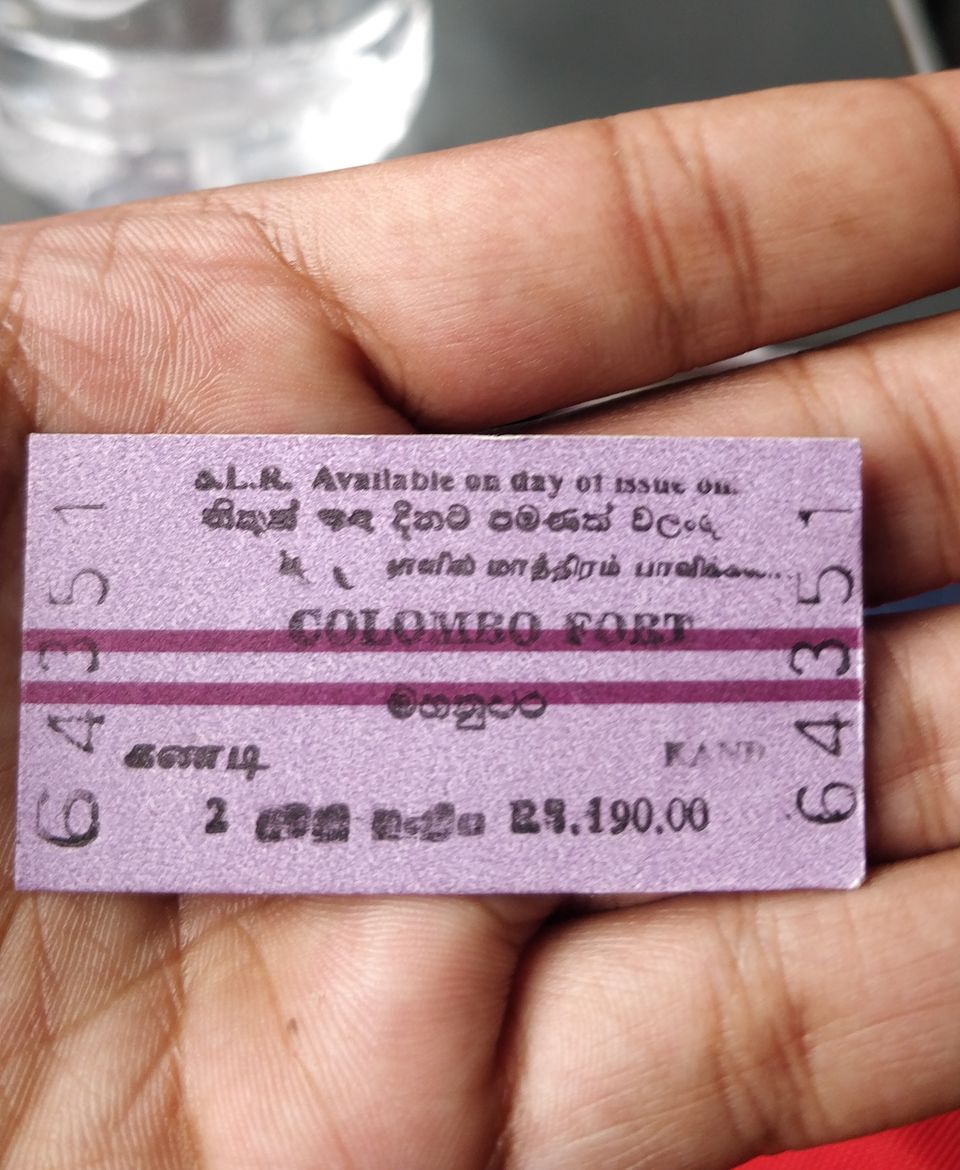 We had plans of going to Sigriya but later realised that we miscalculated the journey time. The train would reach Kandy only by 1:30pm and it did not make sense for us to take this detour. So we decided to just laze around in Kandy.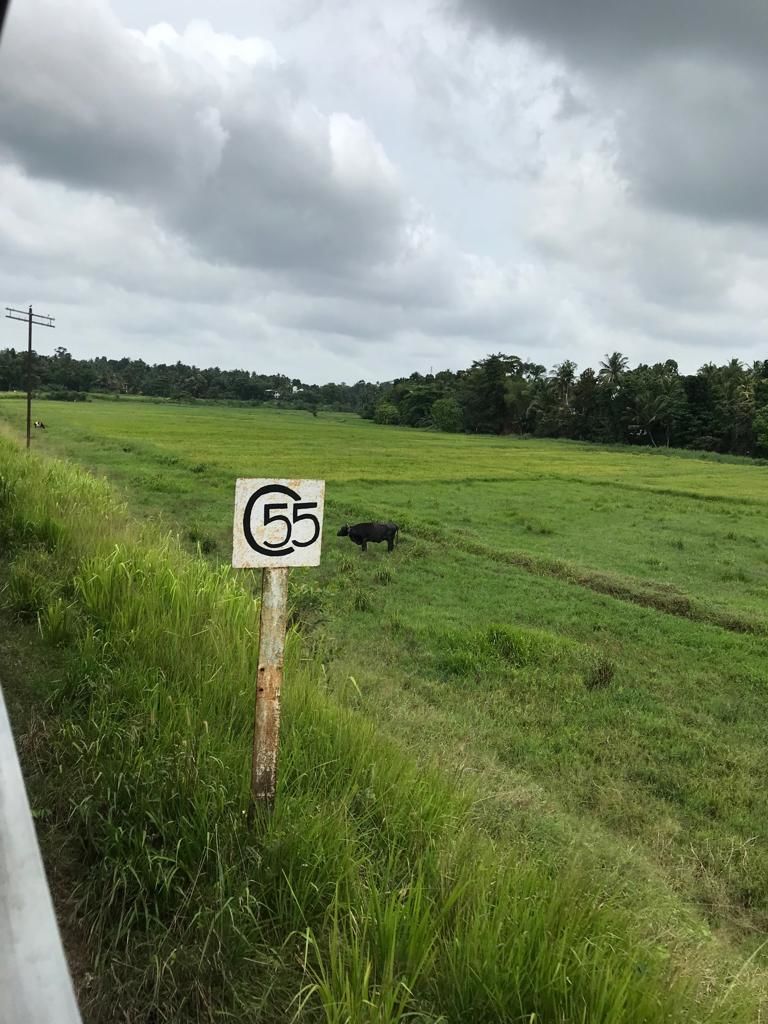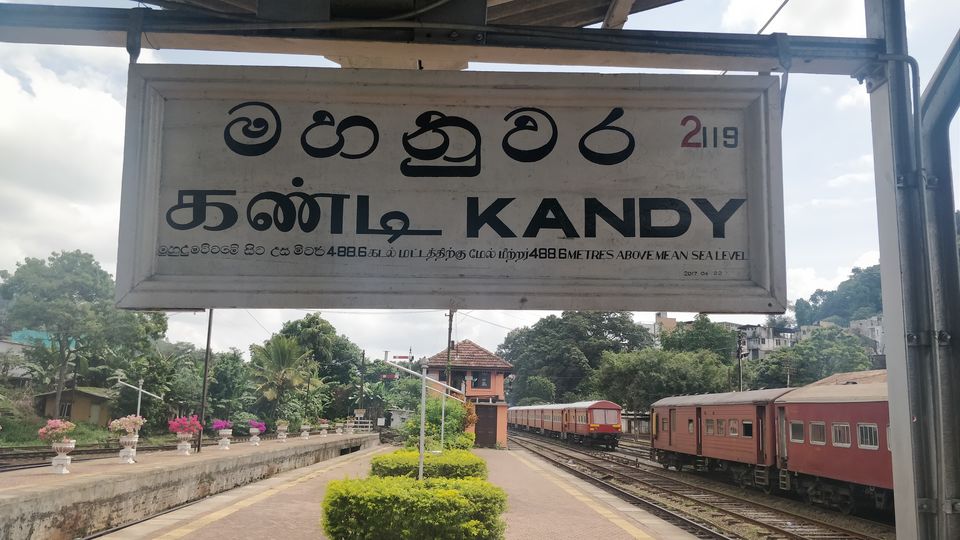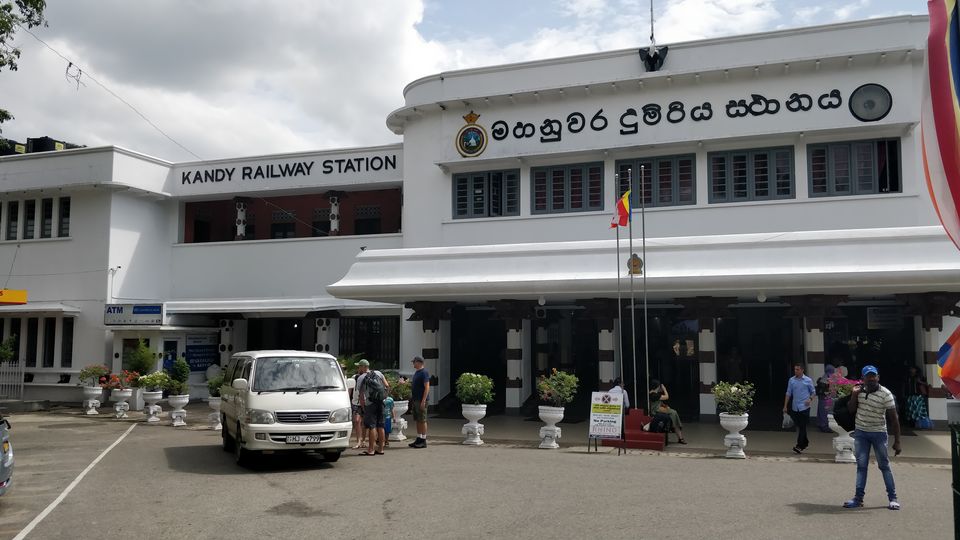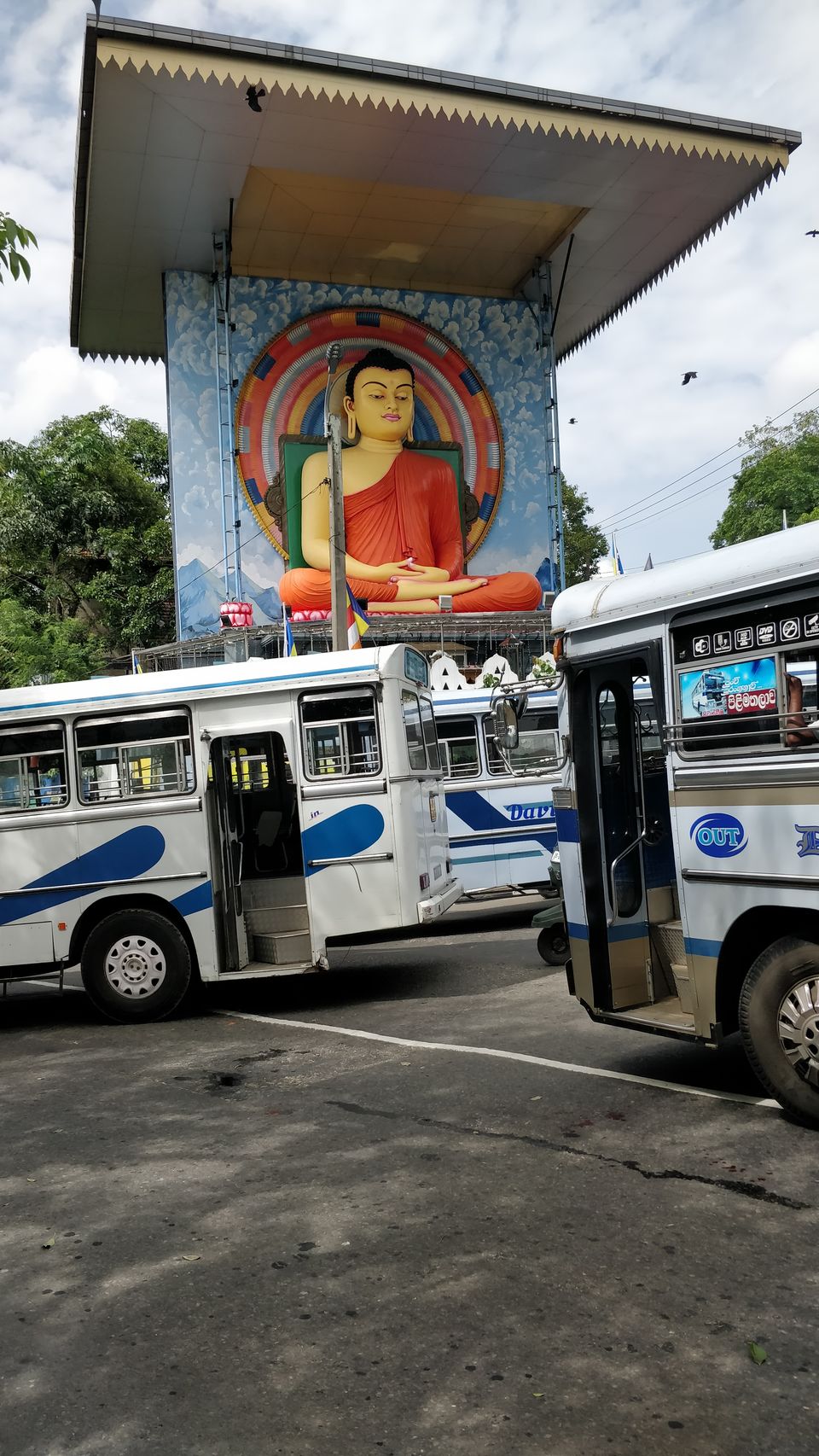 The day we got to Kandy, was the last day of Esala Perahera (a historical procession held annually to pay homage to the Sacred Tooth Relic of Lord Buddha) . The place was crowded and the roads were choked!
For lunch, we had Kothu ( a Sri Lankan dish made from godhamba roti and vegetables, egg and/or meat, and spices). I wouldn't mind going back to Sri Lanka, just to have Kothu. It is that yummy!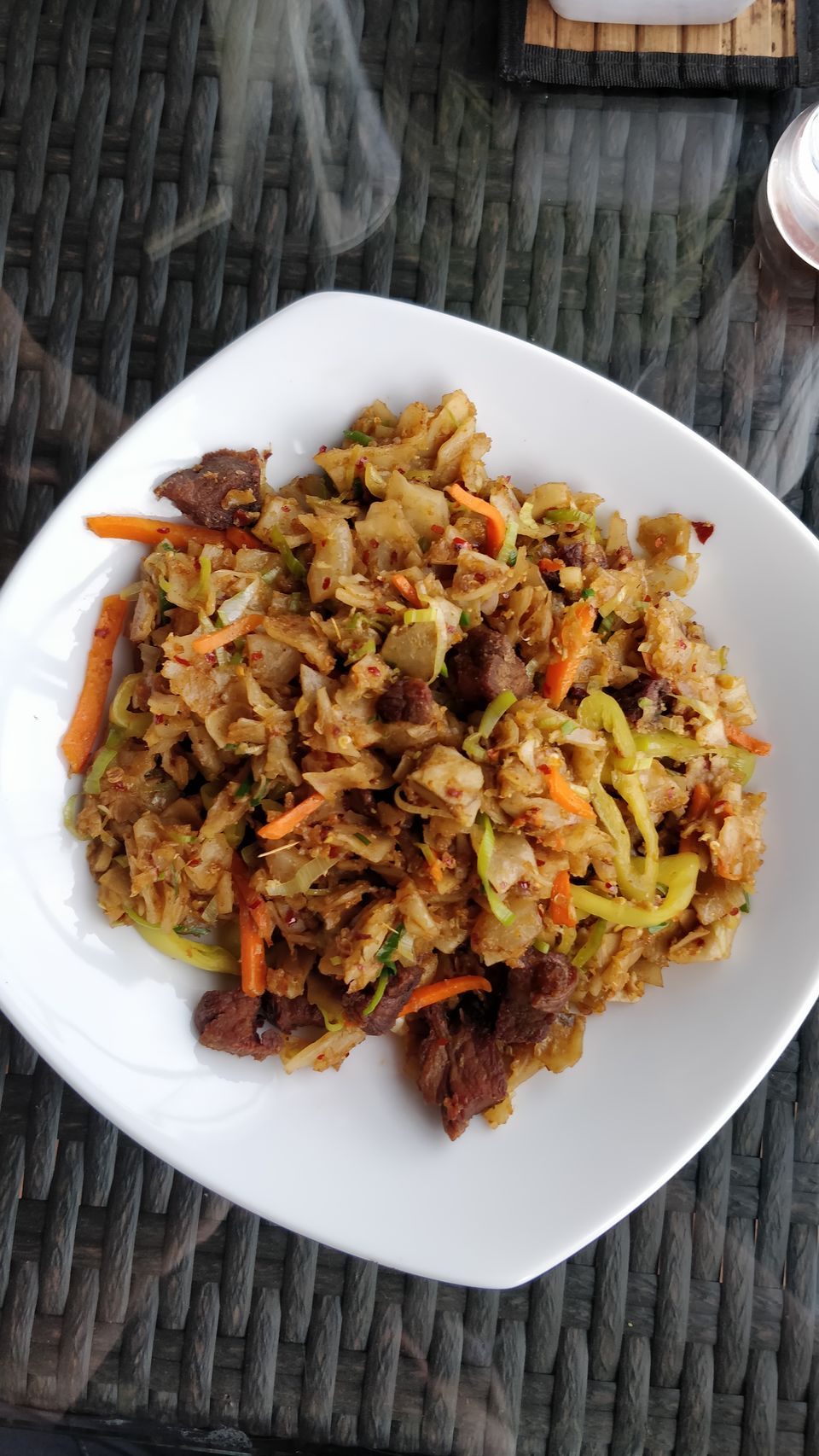 Post lunch, we wanted to visit the Temple of the Sacred Tooth Relic, but was not allowed inside as we were all in shorts ( who goes to a temple in shorts?! ). We walked outside the temple instead and got to see few elephants enjoying their evening bath, after the festival procession.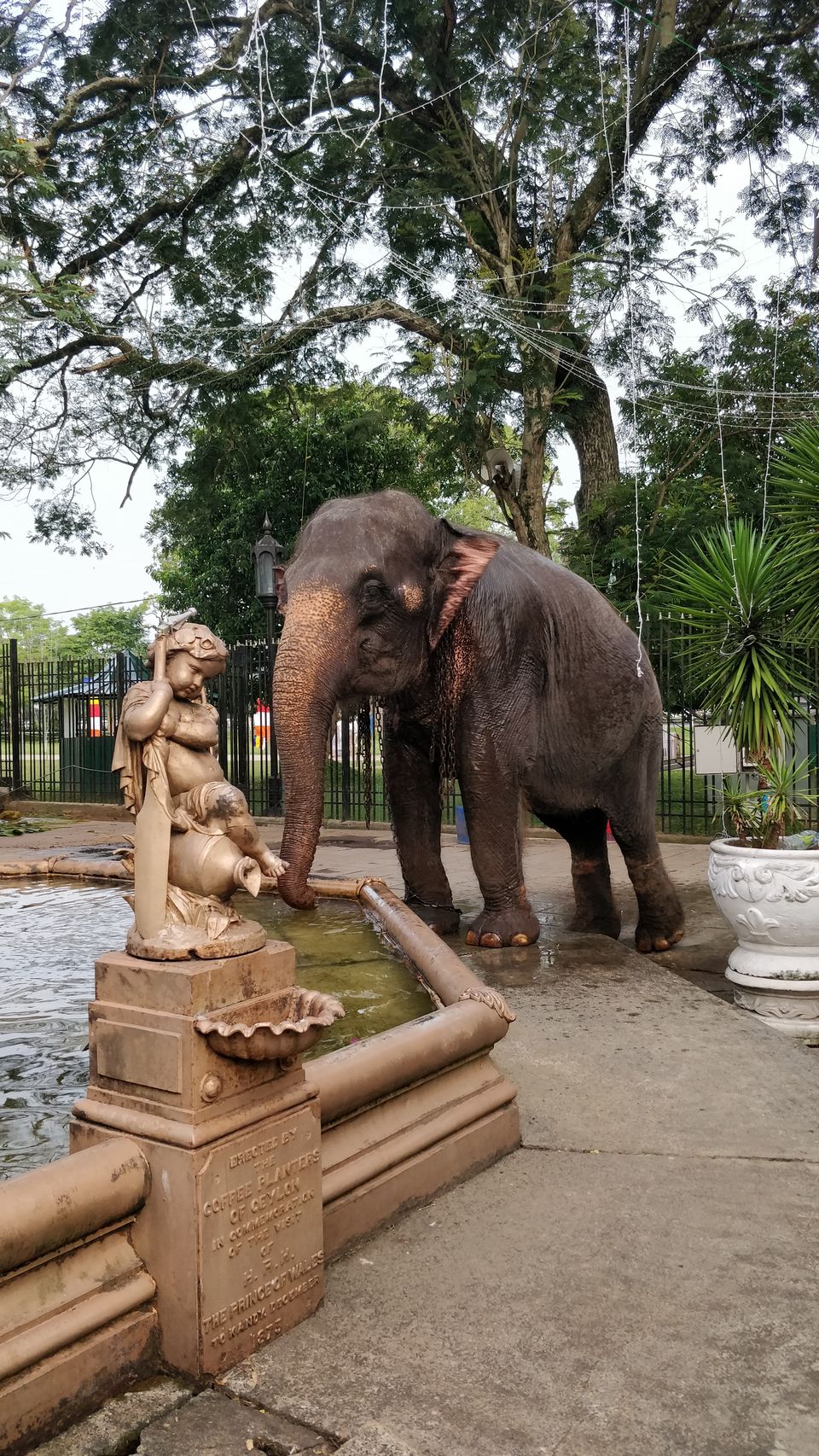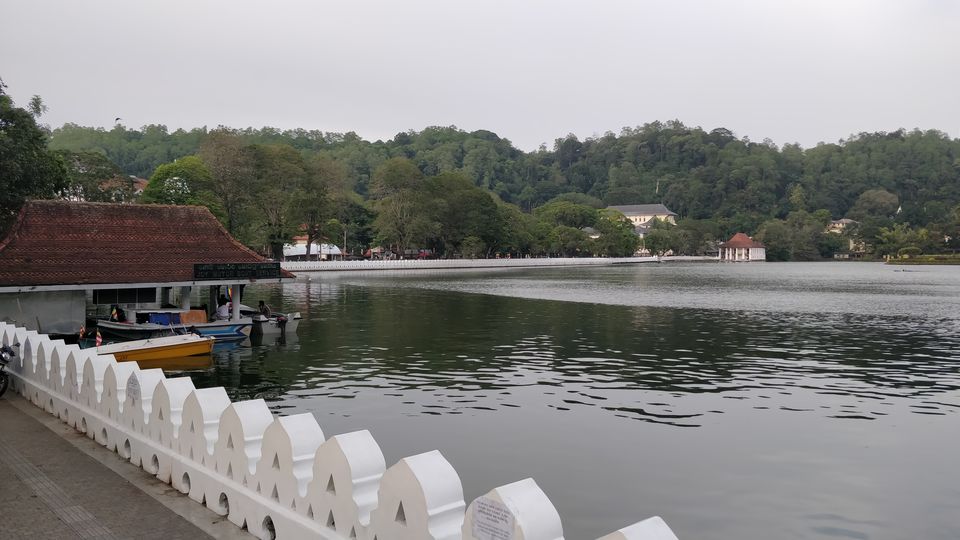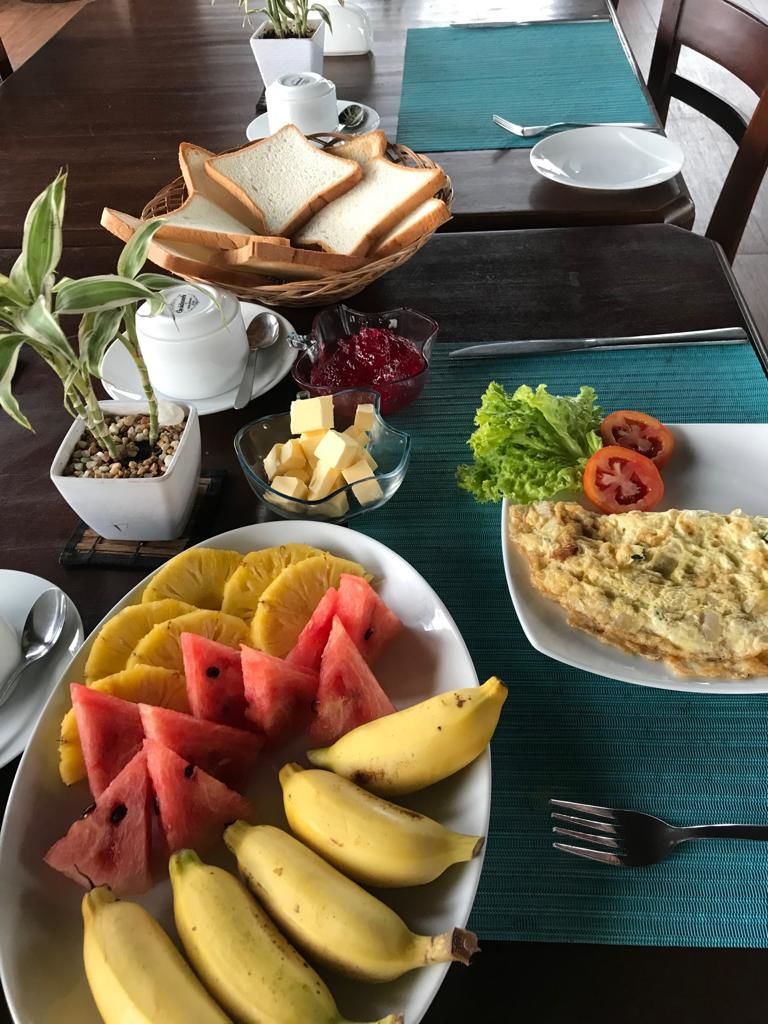 The following day, we were to travel from Kandy to Ella, by train. The journey takes you through tea plantations and lush green mountains with many small waterfalls as well. We couldn't get time to pre book the tickets and ended up standing almost the entire journey (nah, not much, just over 6 hours). It was definitely tiring, but the terrific views and the lovely conversations with fellow travellers kept us entertained throughout the journey.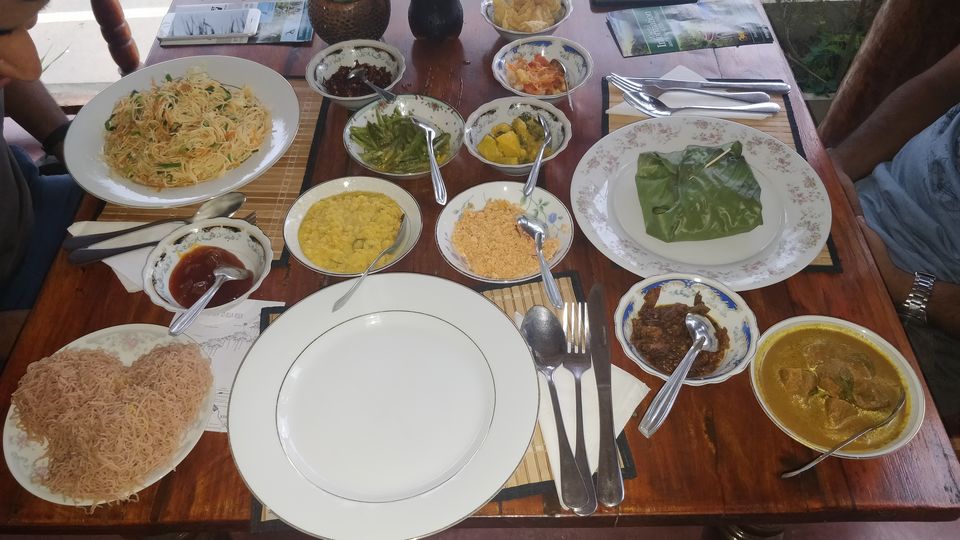 Ella is part of the hill country. It was pretty cold by the time we got there. It amazed me how the weather changed so drastically in a matter of hours. From the hot, humid and a bit chaotic Colombo and Kandy to cool, calm and peaceful Ella.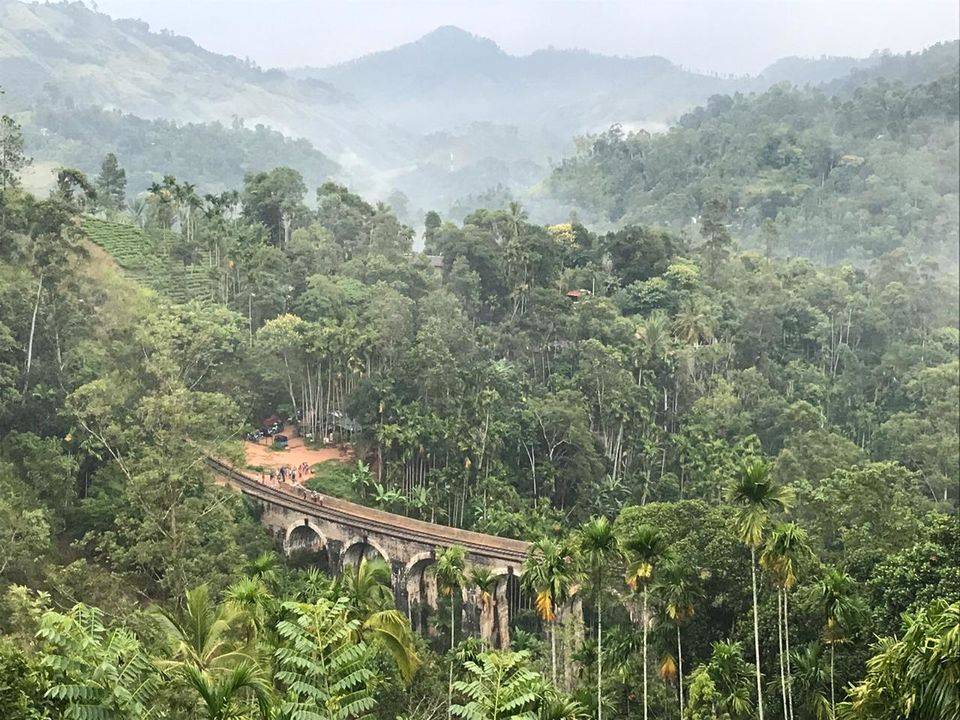 I would definitely recommend staying at Nine Arch lodge. The place offers a stunning view of the Nine Arch bridge. The only noises you hear are of chirruping birds and the occasional passing of the train through the bridge. We just sat there for the rest of the evening, enjoying the peace and calm of this beautiful place.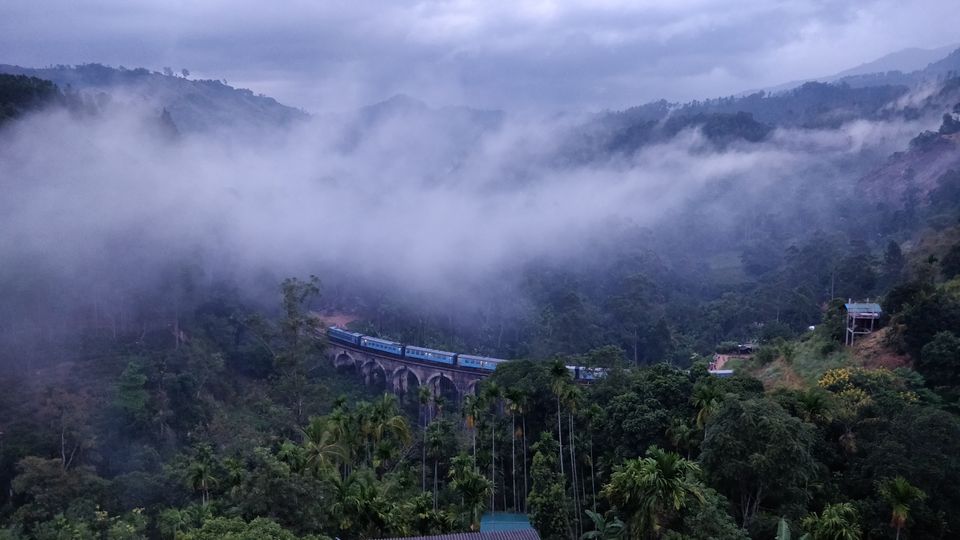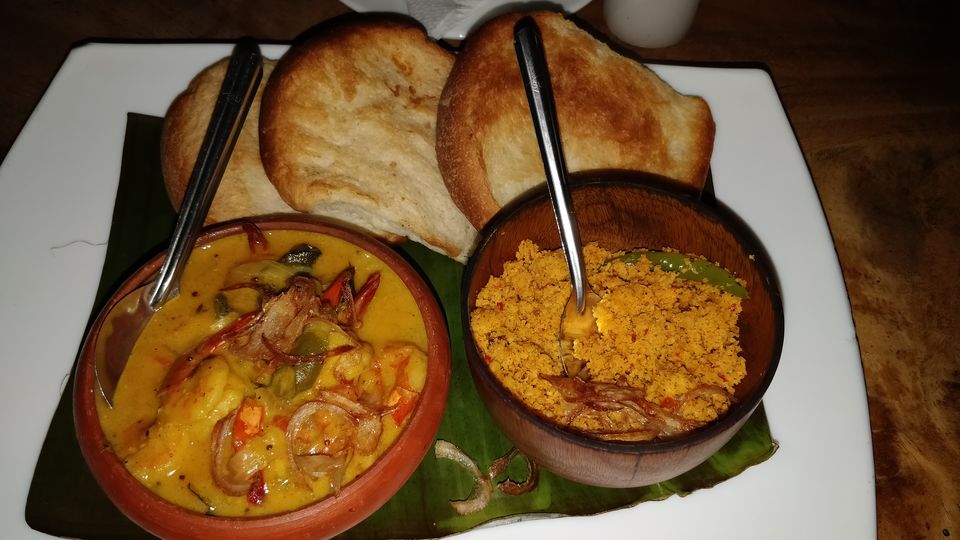 With a good night's sleep and renewed vigour, we set out a bit early and went to Little Adam's peak for sunrise. It's a small trek which offers a lovely view from the top.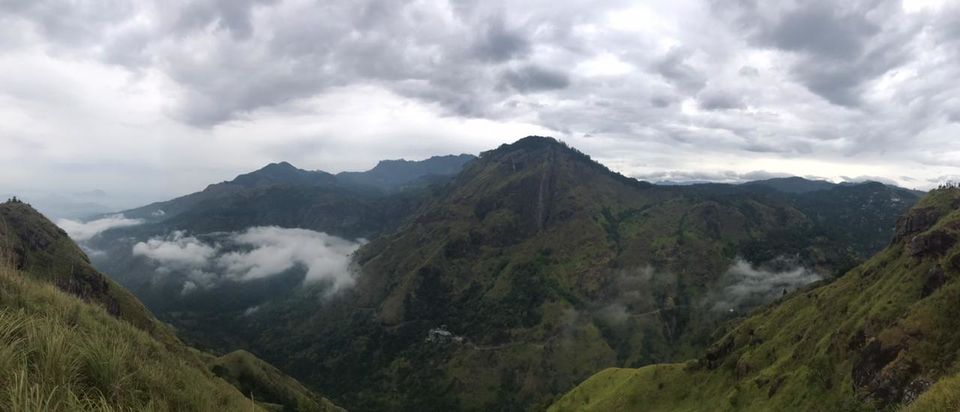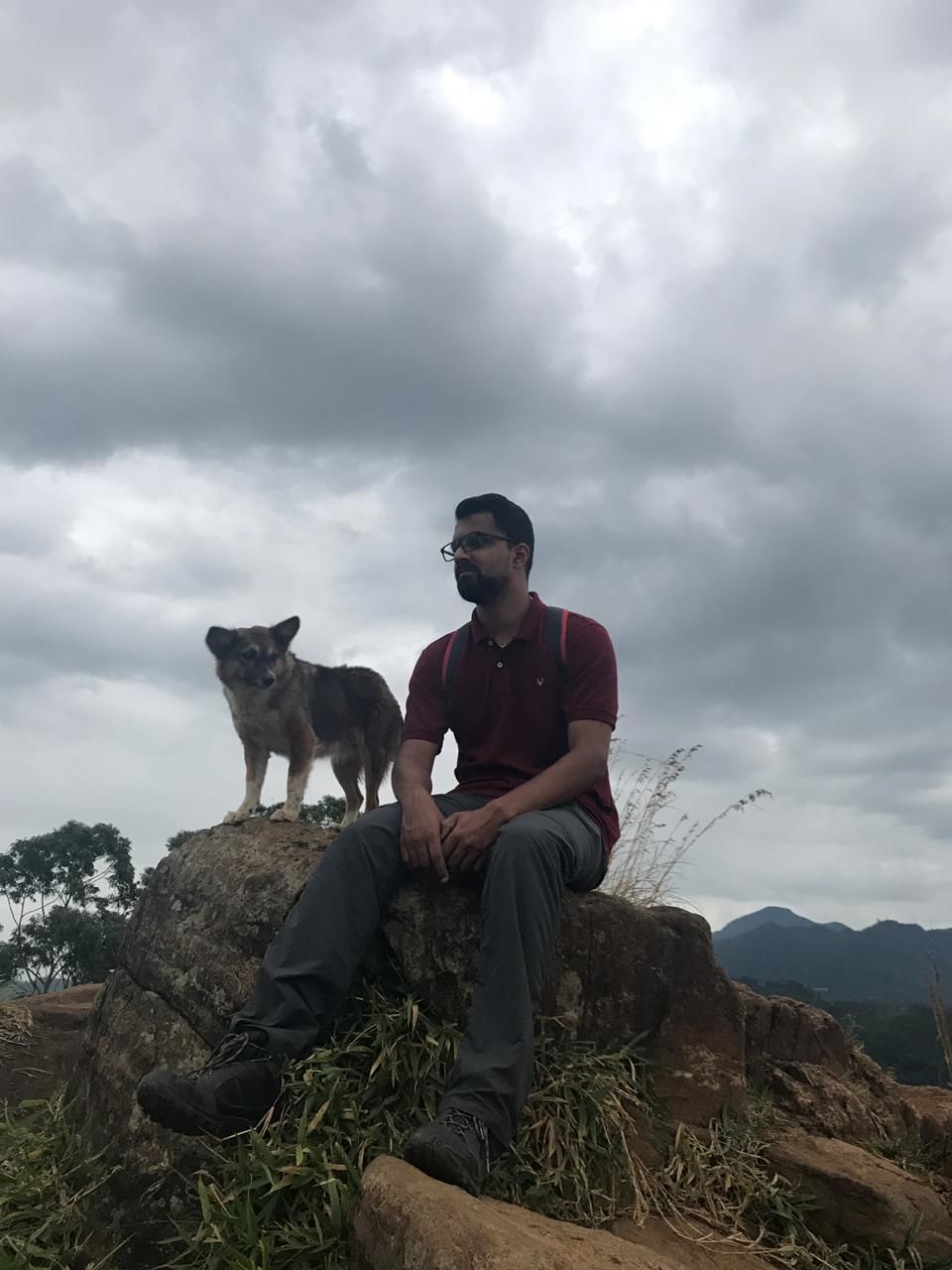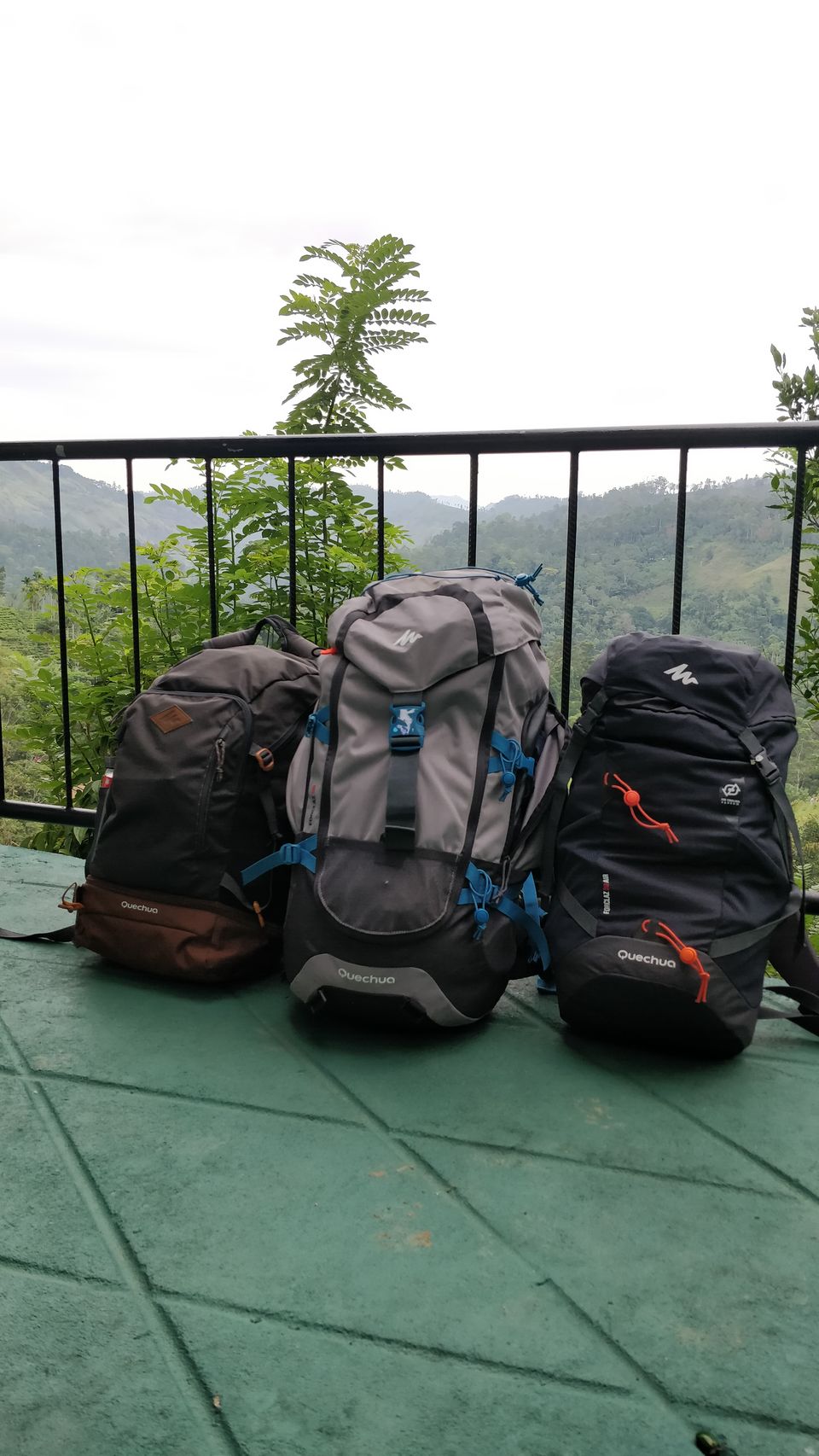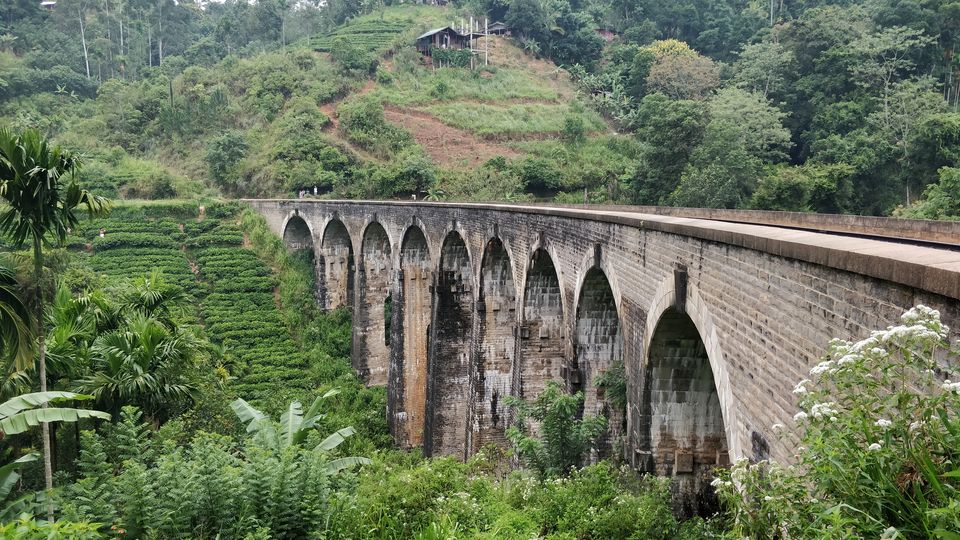 Our next stop was Mirissa, a small beach town at the southern tip of the country. Ella to Mirissa is a 6 hour journey by road. With every passing kilometer, the air around got hotter and more humid. A lot of twists and turns and some crazy driving later, we reached Mirissa. We were all looking forward to seeing the blue waters, but was quite disappointed to be honest. Later found that it's mostly got to do with the time of the year. Monsoons were just getting over, and the waters were grey.
Mirissa wore a deserted look. Most of the shacks were empty. No parties or bachanal. It was clearly evident that the tourism in the country had taken a big hit after the recent terrorist attacks.
The next morning, we walked up to the famous Instagram spot, the Coconut Tree Hill. The hues of blue were now quite clear from the sun hitting the water.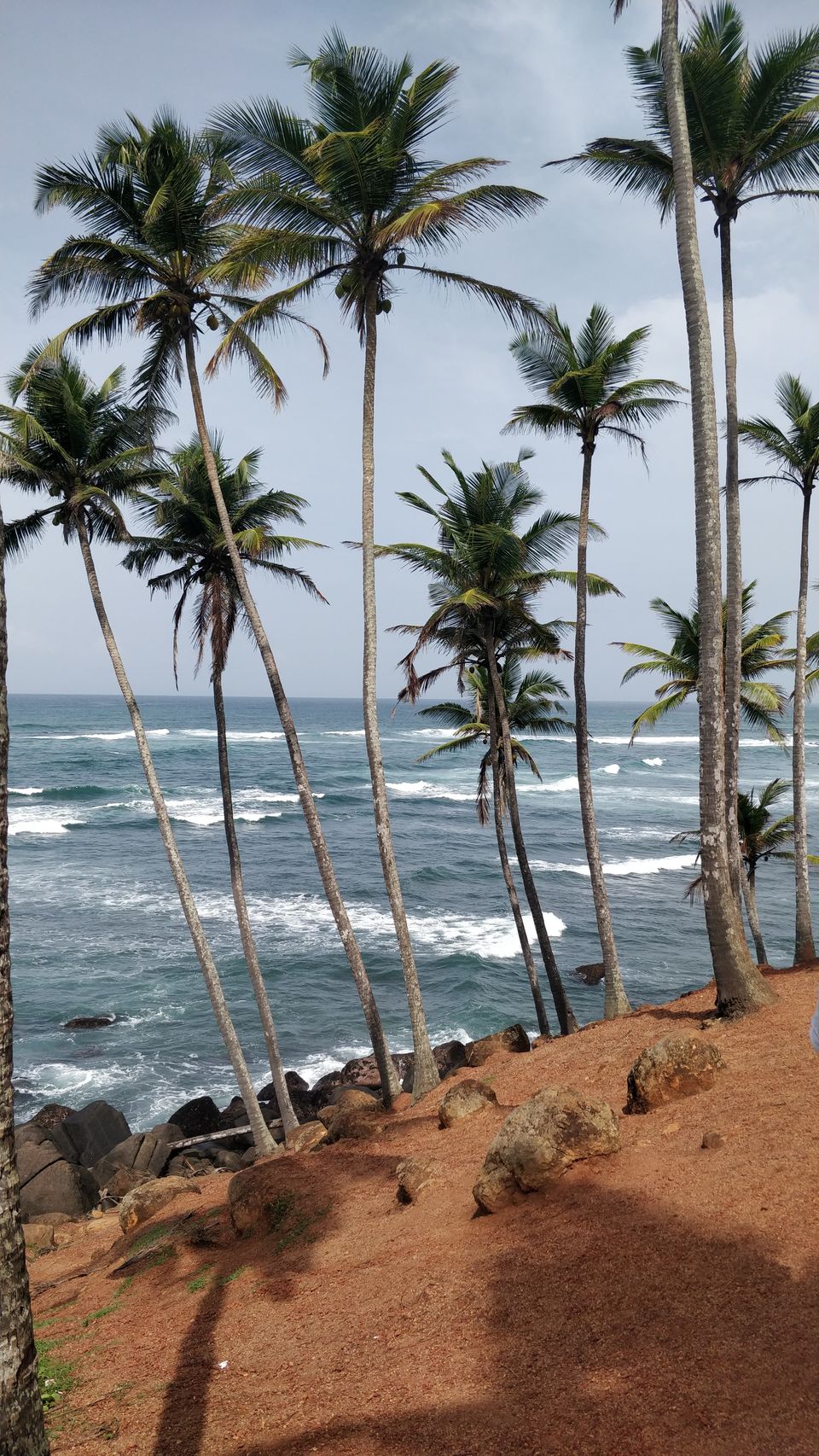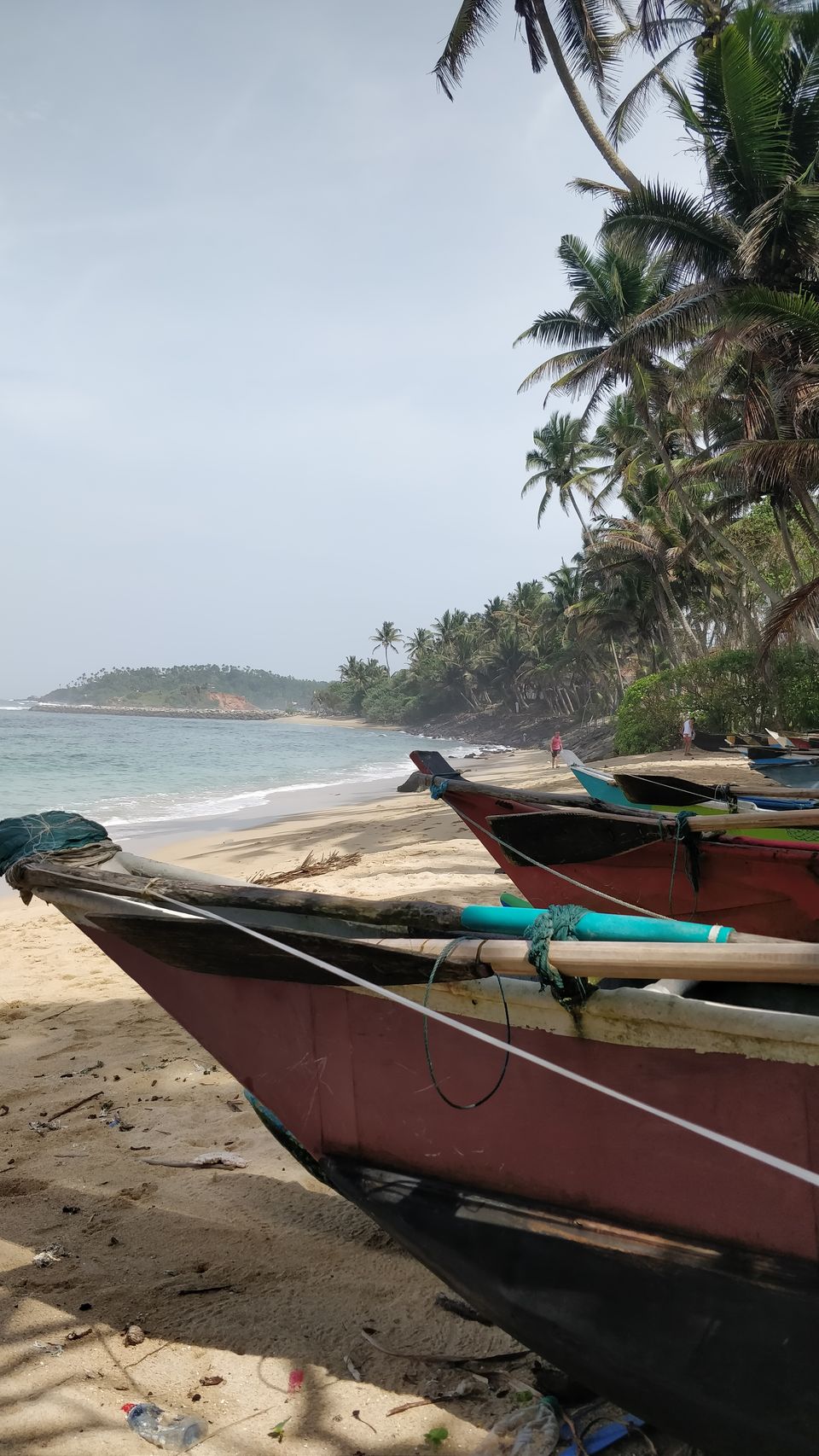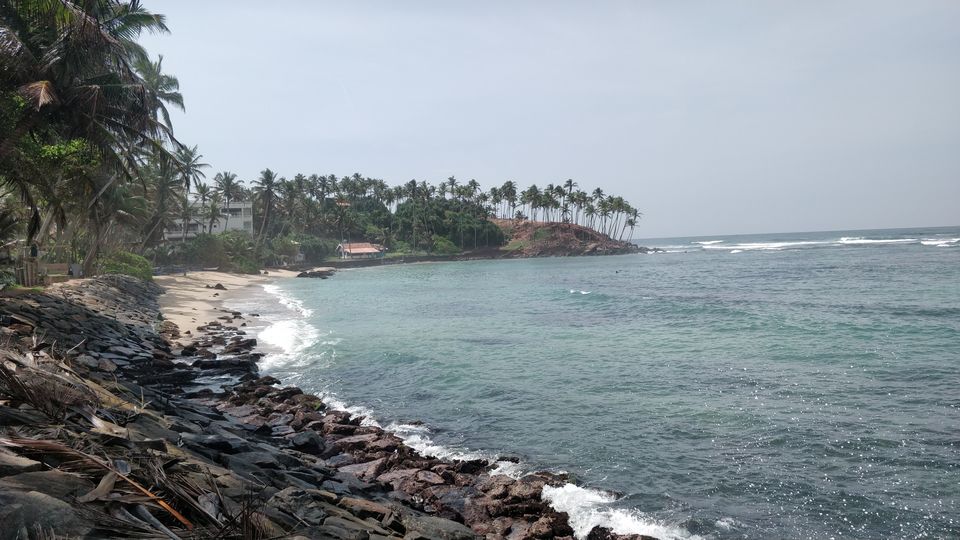 On our way back to Colombo, we took a quick stop over at Galle. It is one of the very few living forts in the world. Portuguese and Dutch style of architecture and pretty little streets is what you see once inside the fort. If you want to do some blue sapphire shopping, Galle is a place you must visit.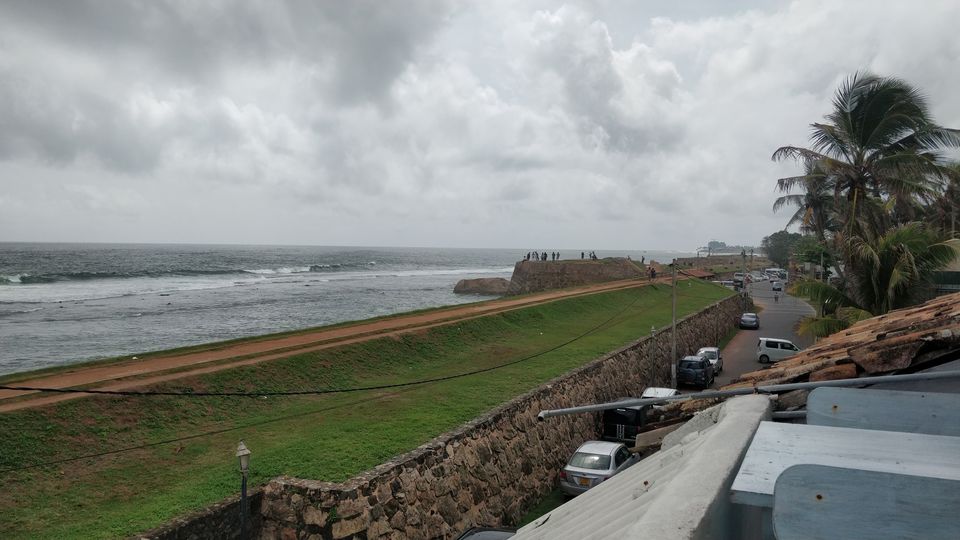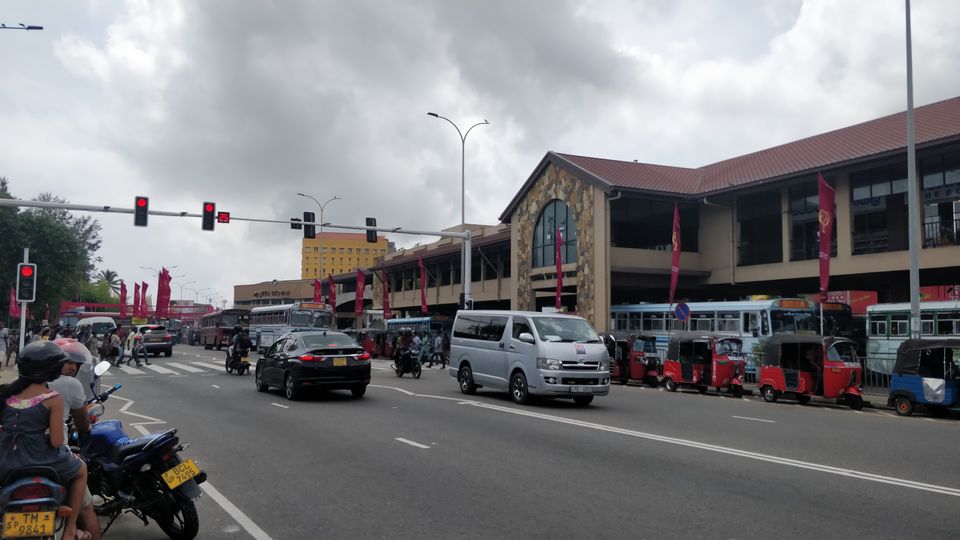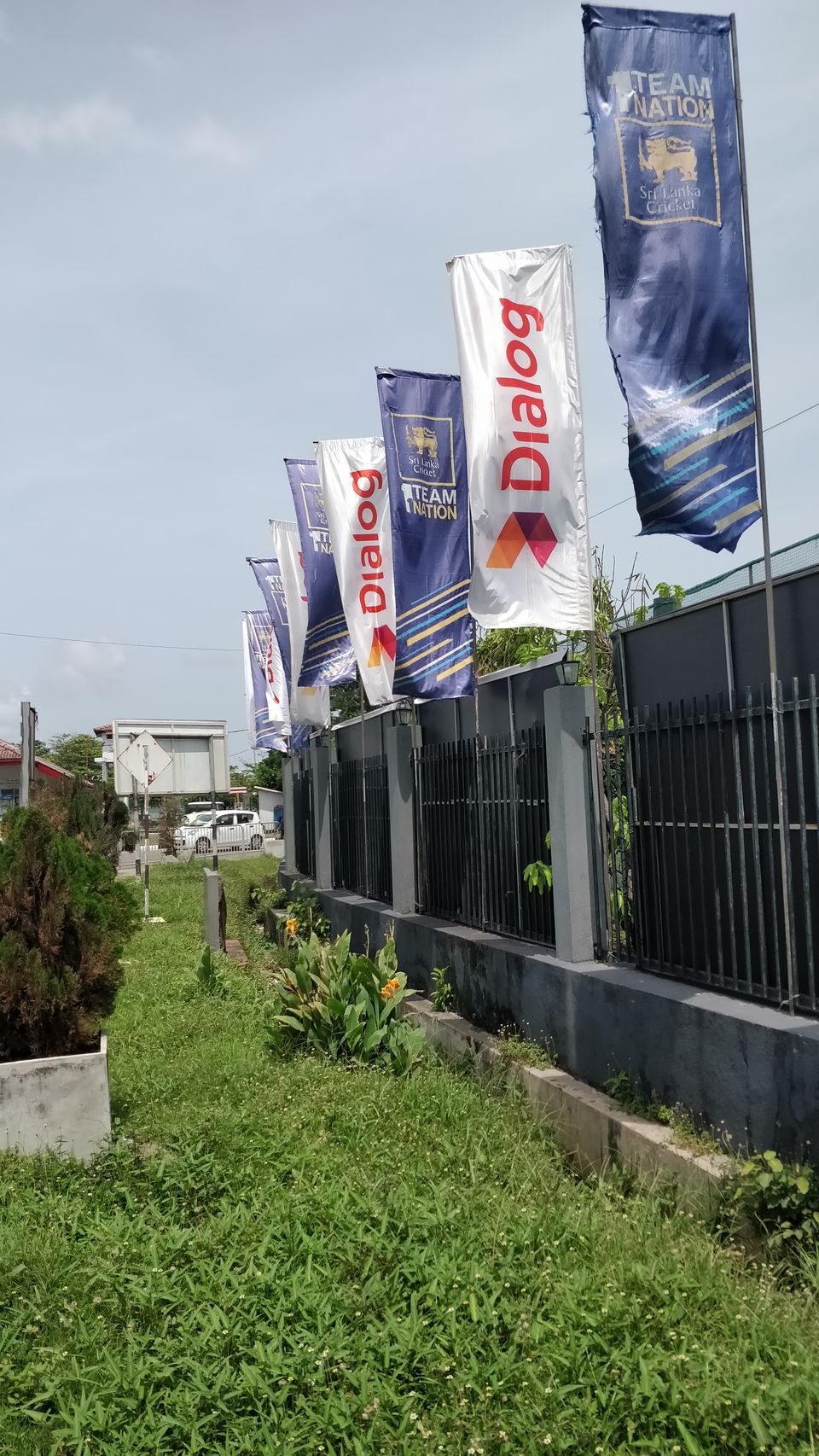 I came to Sri Lanka thinking the country was all about it's beaches. But I was wrong. The hill country stole my heart. You can easily do a 1 week trip to Ella alone! A meagre four days is definitely not enough, to explore this diverse country ( but we knew that already, didn't we ).
It is hurting to see what a terrorist attack can do to an otherwise peaceful and happy country. I really hope Sri Lanka goes back to it's glory days soon.
Some takeaways:
1. Wherever possible, opt for the train journey as it is faster and much more comfortable.
2. If you are planning to do the Ella to Kandy train journey, pre book your tickets. You can get them here.
3. If you are travelling by bus from Galle to Colombo, take the highway bus if you are running short on time ( it takes 3 hours lesser ). But the route through the coast-line is very scenic! So the choice is yours.