#TripotoCyclesToGoa
Sitting in my law firm office chair (a great place to procrastinate) I thought about the Srinagar – Leh Highway. I had been to this 450 km stretch of tarmac back in 2013 in non-descript taxi-cab that was returning to Srinagar from Leh empty. The driver was gracious enough to let me and my friend ride on it for a pittance. Throughout the 10 hour drive out of Leh my eyes were wide open just taking in the scenery. I frequently poked my head out of the window to look back at the passing scenery. The views were breath-taking but so was the driver's speed. I wished to have spent longer time on that highway. Sitting in that office chair I longed to be on the Srinagar - Leh Highway again. This time on the vehicle of my choice - solo - on my bicycle.
It would be hard I thought, I'd done approx. 2000 kms of touring in Rajasthan back in college but they were on flat desert roads. I was used to the climate and I was close to home. This was different – an average elevation of 3000 metres the entire length of the Highway coupled with cold dry winds of the cold desert. High Altitude cycling wasn't really my forte. I thought – I had been cycling and working out on and off in the past one year perhaps I can do it. I just had to overhaul my bike a bit Maybe it would not break my back. Maybe I could die of AMS. Maybe I would make it maybe I would not. I had to give it a try. I had enough of the 'maybes'. Right then in a flash I booked the cheapest flight tickets available for Srinagar (I couldn't afford Leh!).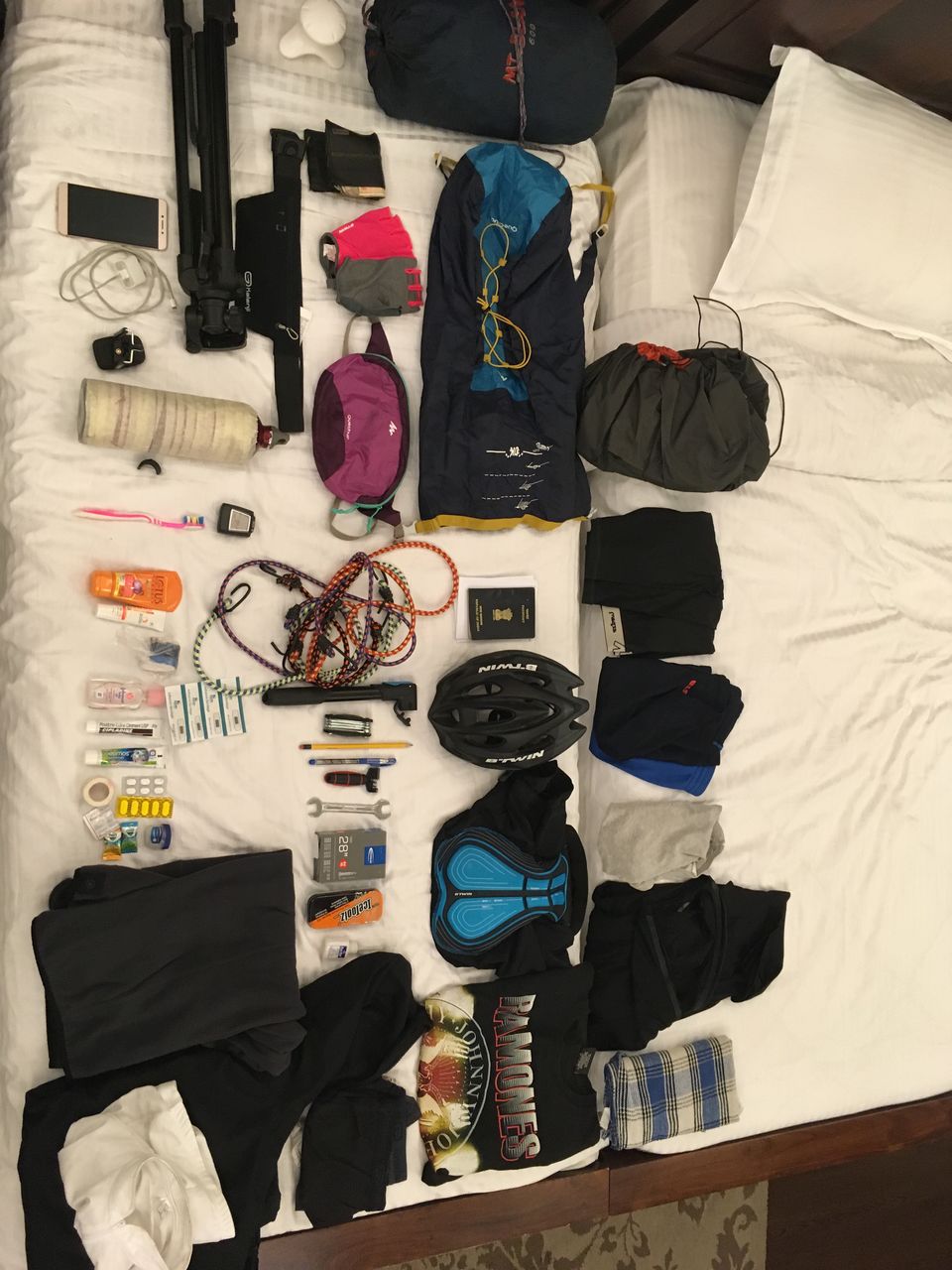 Stuff I took for the Trip. I wanted to keep my load as light as possible! A total of 9 kgs of load on the bike + 82 Kgs of me. Good to Go!