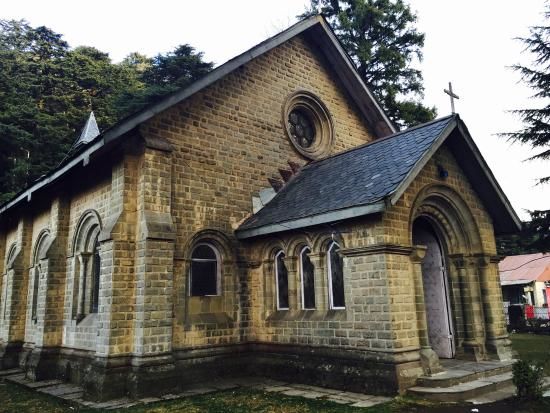 The churches of Dalhousie are a heady blend of beauty and history, yet for some strange reason, they are seldom explored. St. John's Church is one of them, and it has historical significance as the first church built here. The church is Dalhousie's most remarkable feature, situated amid lush green landscapes and pine slopes.
The chapel's proper construction was erected in 1863, after which it was a wooden structure. When Rev. John H. Pratt arrived at Dalhousie in 1863, he had the idea to create a stone tower for the chapel. He influenced the tourist Christian Protestant missionaries to construct a permanent church structure here. The church's architecture is identical to that of the Roman Catholic Church of England; the main difference is that St. John's Church is a Protestant congregation.
This Protestant Church in Dalhousie is a symbol of the Victorian era and is laden with memories of the British government. If the tourists are art lovers, nature enthusiasts, or avid readers, this is the place to be. The chapel is dedicated to St. John and is serene and composed. There are striking glass paintings of St. John and St. Peter inside the chapel. There is also a library within the church structure, with an extensive collection of rare books and photographs. All of the publications and pictures show Dalhousie's history and culture.