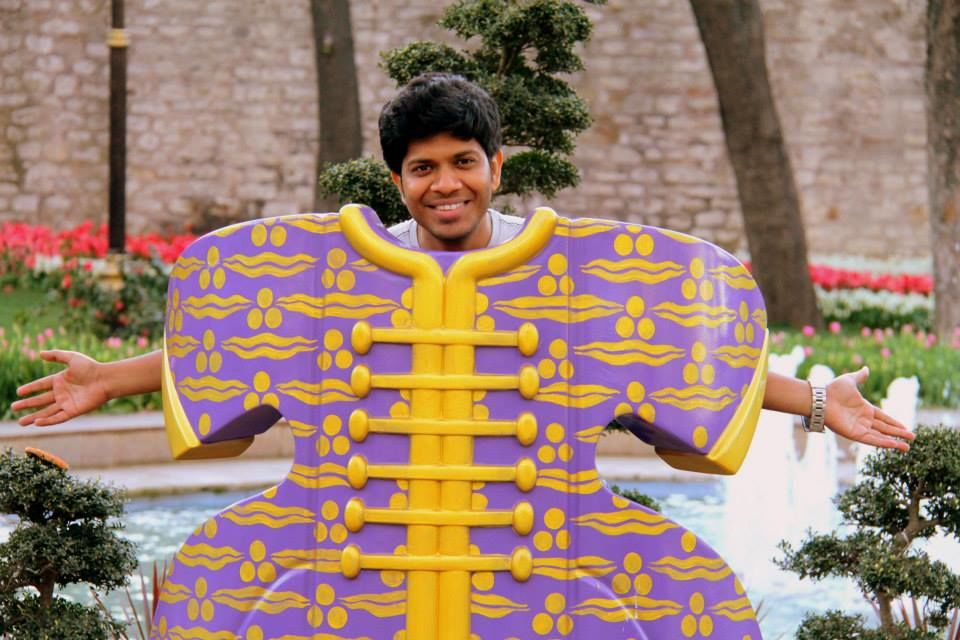 Istanbul is a labyrinth, a riddle whose solution is a further riddle.

There are cities that have served as the hotbed of the greatest events in history, cities which boast of the finest architecture that changed the face of the earth, ones that have cradled the most glorious empires that ever ruled, cities garlanded with enchanting blossoms that take your breath away, others which offer a plethora of street food and the most delectable cuisines like none other and ones where the waterways are a poetry on their own....
and then, there is Istanbul.....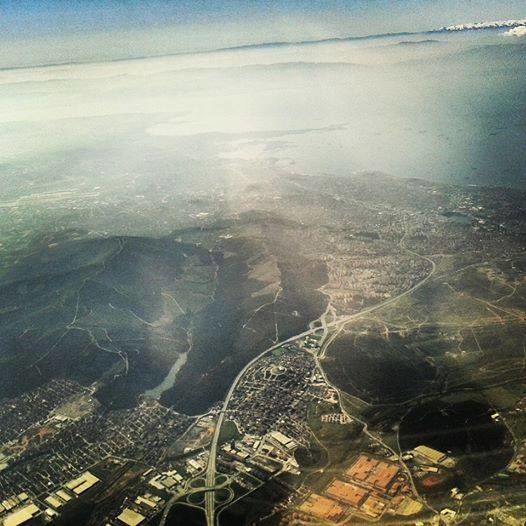 Ever since that magical month of April 2014, I have always wanted to put my memoirs in black and white. Friends know. Life can only be understood backwards; but it must be lived forwards.

So I did. Those two shamanistic weeks in Turkey were not only an excursion measured in miles.
Istanbul. The only transcontinental city in the world, the largest European city, Istanbul has been the capital of four empires: the Roman Empire (330-395), the Byzantine Empire (395-1204), the Latin Empire (1204-1261), the Byzantine Empire (1261-1453) and the Ottoman Empire (1453-1922).Constantinopole. Byazantium. Emperor Justinian. Eastern Roman Empire. Hagia Sofia. Ottoman Turks. And the Bosphorus Strait. Images and names from history books that give you goosebumps.
For many of us Bengalis, the first memory of the Indian ocean is the vast expanse of water shimmering in sunshine as the bus takes a steep right turn at the beach, just in front of the Puri Hotel. It is vividly entrenched in my memories. A part of my childhood. A part of me. By the same token, the first glimpse of the Bosphorus will continue to remain an endearing image. It lay before us, pristine and blue, a blend of lapis lazuli (the famed bright blue metamorphic rock) and tourqoise (the very source of the name Turkey) as we got off the underground İstanbul Metrosu at Kabatas. Nothing, nothing at all, prepares you for the adrenaline surge of watching this historic strait. You have finally arrived at the hotbed of European history.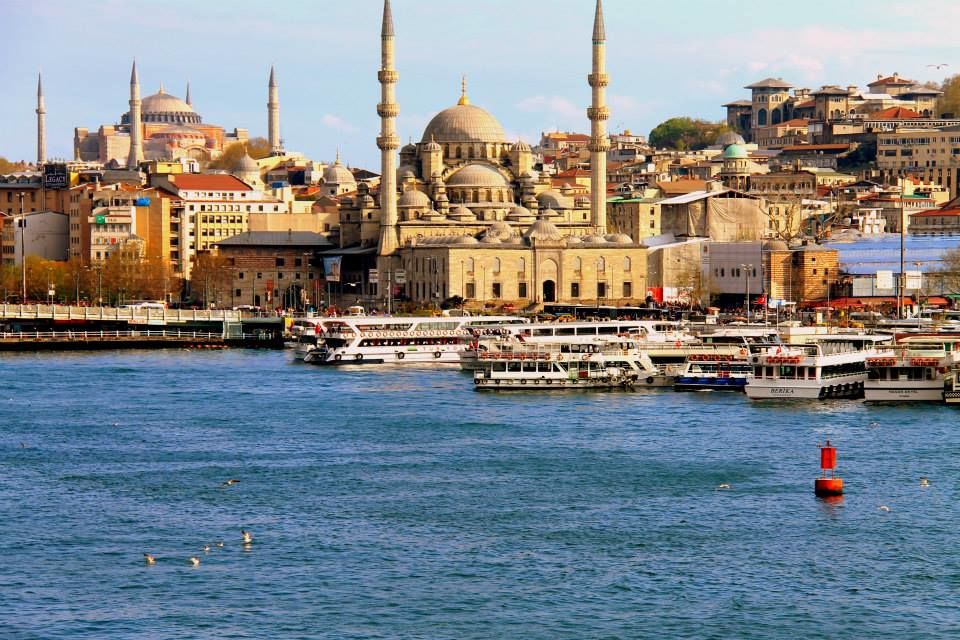 I was, of course, travelling with two senior endocrinologists (who could afford a rather expensive room at Raddison Blu) to the city center (Fatih or Sultanahmet), to search for the 'breakfast and bed' accomodation I had booked over the internet. At 10 USD a night, it seemed too good a bargain, and Sudip Sir and Anirban Sir were only to eager to accompany me to the hotel to inspect the place themselves for my safety.But first, the Blue Mosque. Built between 1606 and 1609, the blue mosque combines Byzantine Christian elements with traditional Islamic architecture. It is the only mosque in the world with 6 minarets (as seen), and even that was allowed only after the 7th was added to Masjid-al Haram at Mecca!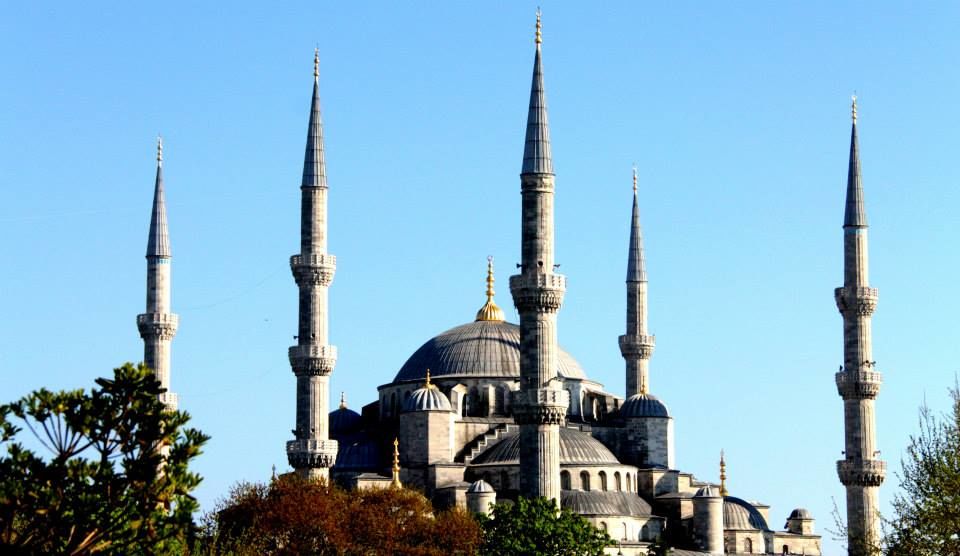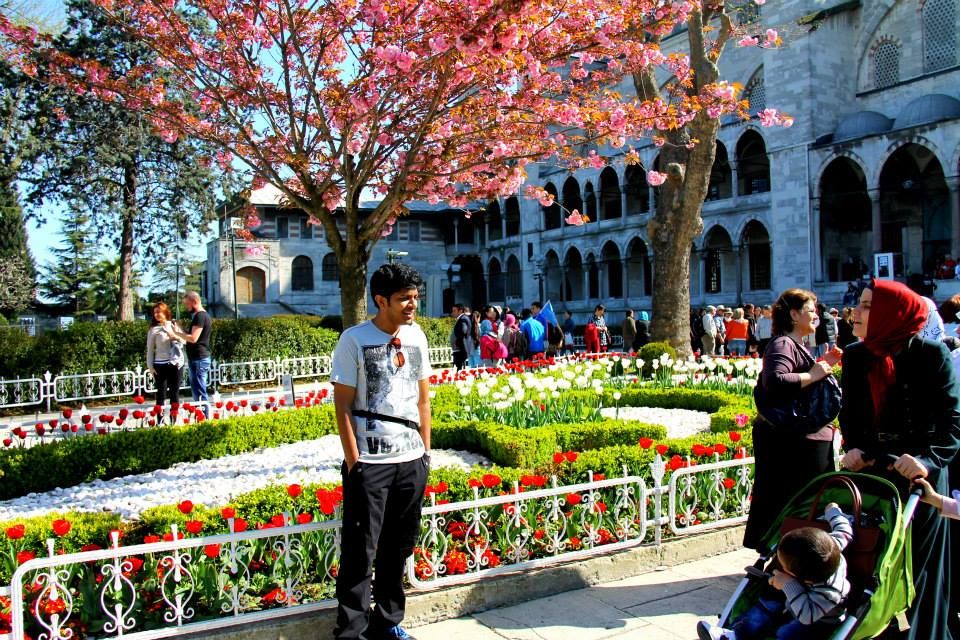 Just as we were crossing the road opposite the Camii, (three of us together) we saw an entourage of government vehicles. At least 20-25 cars, and there were 6 pedestrians crossing. The motorcade stopped around 50 feet away from us. It was so far away, I actually looked to the other side to check if a bigger one was coming from the opposite. Nope. A government cortege had actually been stopped by the police to allow six pedestrians to pass.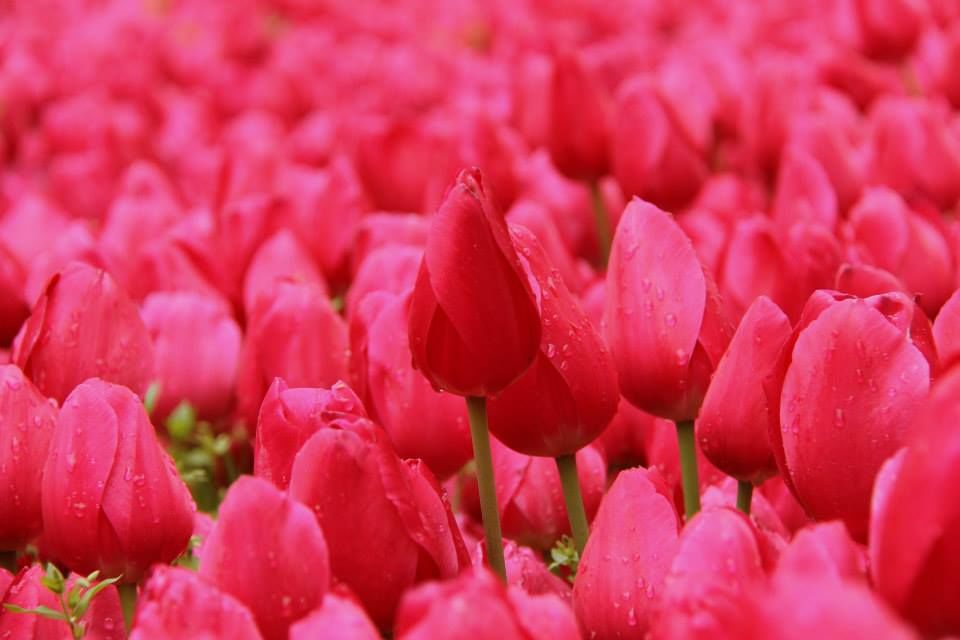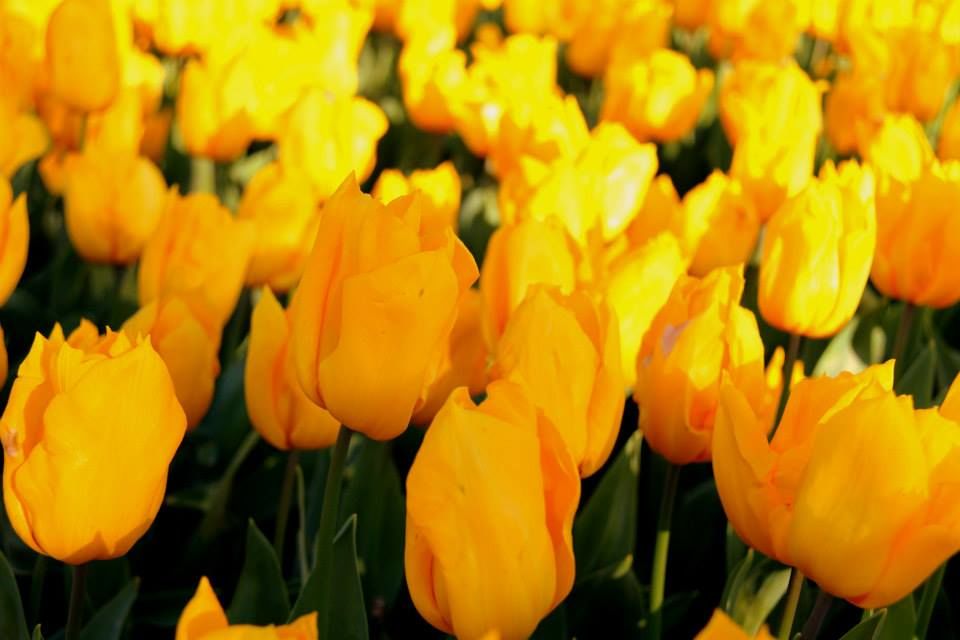 That was just the beginning.
And then we started the search for my hotel. About 4 minutes from the Blue Mosque, and lo behold, sharing its wall with an Indian restaurant called 'Swaad'! 'Looks like a decent place!' quipped Anirban Sir, looking visibly relieved. I walked in. "We'll wait" Sudip Sir said. "Try making it fast or we'll miss the Hagia Sofia!"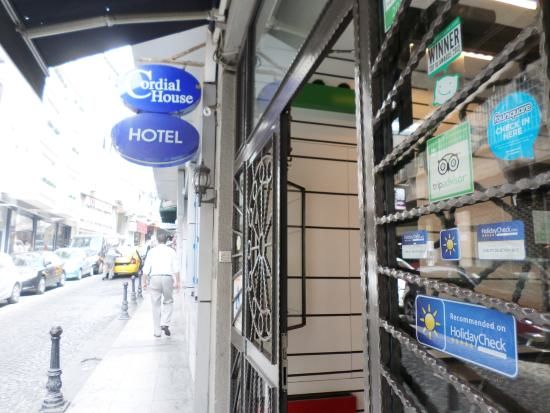 A man was talking on his mobile at the reception desk. He gave me half a glance and continued with the tête-à-tête. I loitered around. There was a stairway winding downstairs with impressive wood carvings.
The man kept talking on the phone. This went on for about, lets see, approximately 39 and a half seconds.
He looked up. "Do you need help with anything Sir?"
"Actually, yes! I have a booking under the name so and so tomorrow and..."
"I am sorry, Sir! Would you like to cancel your reservation?"
"Oh no! Why would I want to cancel? I have just come to check the place in person. Its nice."
"Excuse me, Sir, you mean you are not staying here now?"
"Nope! My reservation is from tomorrow."

Color drained from his face at once. "I..I..I..am so sorry Sir! I thought you were a guest going towards the dining area downstairs. I kept talking on the phone and kept you waiting. I am so sorry Sir."
"Its ok. Please check whether my reservation is in order or not."
"I am so sorry Sir. Please forgive us."
"Its fine. I didn't mind. Check my reservation."
"Sir, please make yourself comfortable. We'll arrange something at once."
"Seriously, its fine. Now..."
The poor fellow was already on phone, talking to someone in Turkish (I guess), frantic and exasperated. Within seconds, three others, including an elderly lady appeared.
"We are so sorry Aichuk (I guess I heard that correctly) kept you waiting Sir. We are ever so sorry!"
To an Indian, it was now bordering on the ridiculous.
"Really, its fine! Here is a copy of my passport. Let me know whether my booking is in order for tomorrow."
One of them scanned through the copy and the desktop. The three kept on apologizing.
"See, I accept your apology, although there's really nothing to apologize for, but my teachers are waiting outside, so...."
"Why don't you invite them inside? Meanwhile, we'll make arrangements at once!"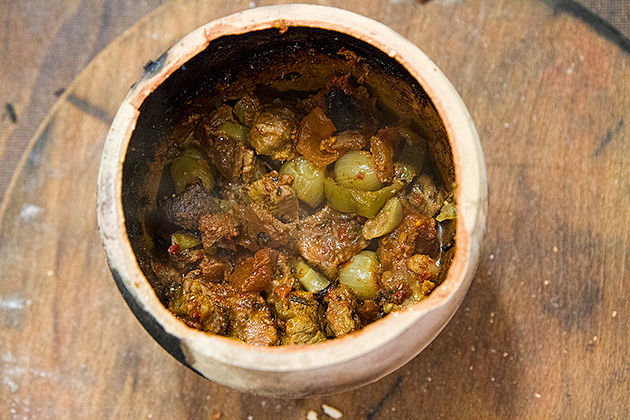 Enough said. One must have realised by now the bhalobasar atyachar we were subjected to. The dish was scrumptious. (Not the Anatolian wine, though!)
All because the receptionist took about 39 extra seconds. 39 and a half.
That, however, was not the first surprise of the day. We had entered a shop on our way from Sultanahmet square to ask our way. Sudip Sir and Anirban Sir immediately got busy asking the prices of the delicacies in the shop. The baklavas and dry fruits were, of course, well beyond my budget; and I walked up to the owner's desk and asked him the way to my hotel. "I dont know Sir. But my wife surely will. Wait, she won't be long." "Ok" "Meanwhile, please feel free to pick and taste our baklavas, Sir. They are the best in Fatih!" "Its ok. I dont intend to buy them. But thanks!" "Why Sir? I assure you they are of the highest quality!" "er, I don't have the money, will your wife be long?" "Sir, what a thing to say! You are guest to this country!" Minutes later I was being treated with the first quota of amazing hospitality this country was to offer me for weeks!

(and yes the baklavas and dry fruits were amazing!)
For the record, his wife did tell me the way!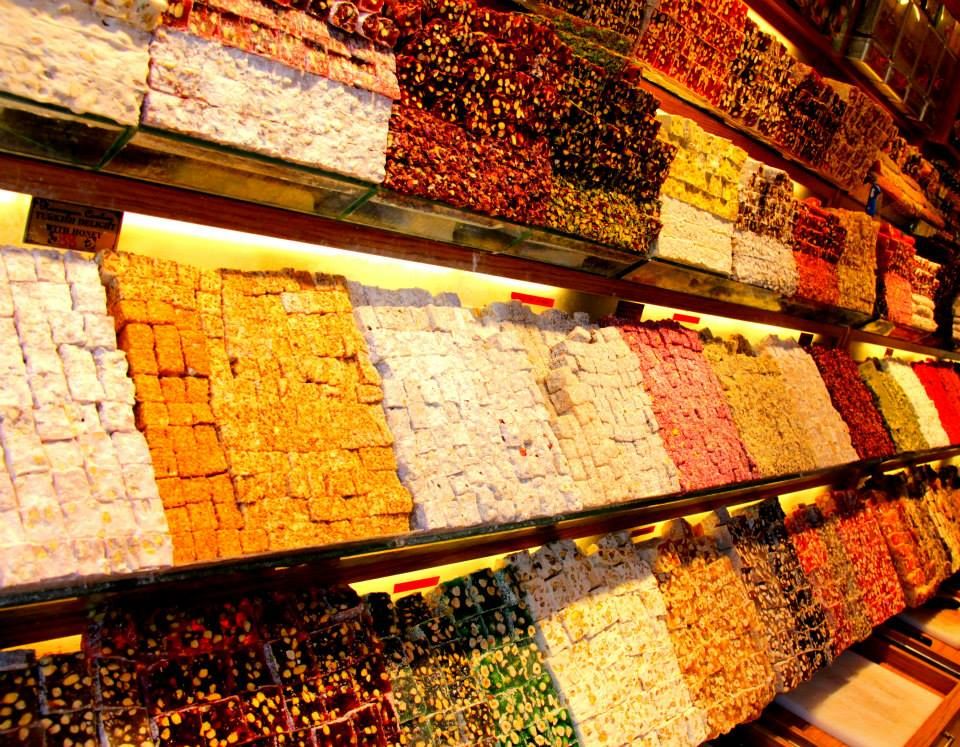 Later that night, I made plans to visit the Sultanahmet square for dinner. The day had been hectic and I had dozed off after bath, only to find it was already 10:30 when I woke up. A cousin of mine had warned me repeatedly to not go out after sunset. Now the sun sets really late in Istanbul, well after 8:30, and the twilight stays even longer. Even then, 10:30 was really late for a first time traveler. I went downstairs to the reception, and asked the manager whether it was safe. "Well of course, Sir! You will find police patrols everywhere. But don't wander into alleys. That's all!" (He never asked me why I preferred a dinner outside rather than his Hotel)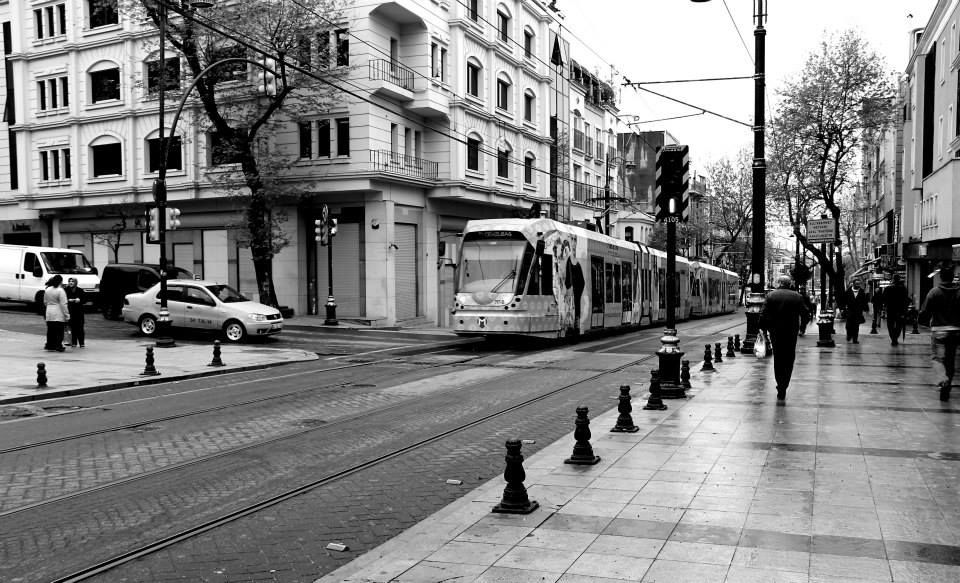 The weather was particularly pleasant, and I walked along the beautiful brick road, Sultanahmet Caddesi. (Caddesi is road in Turkish)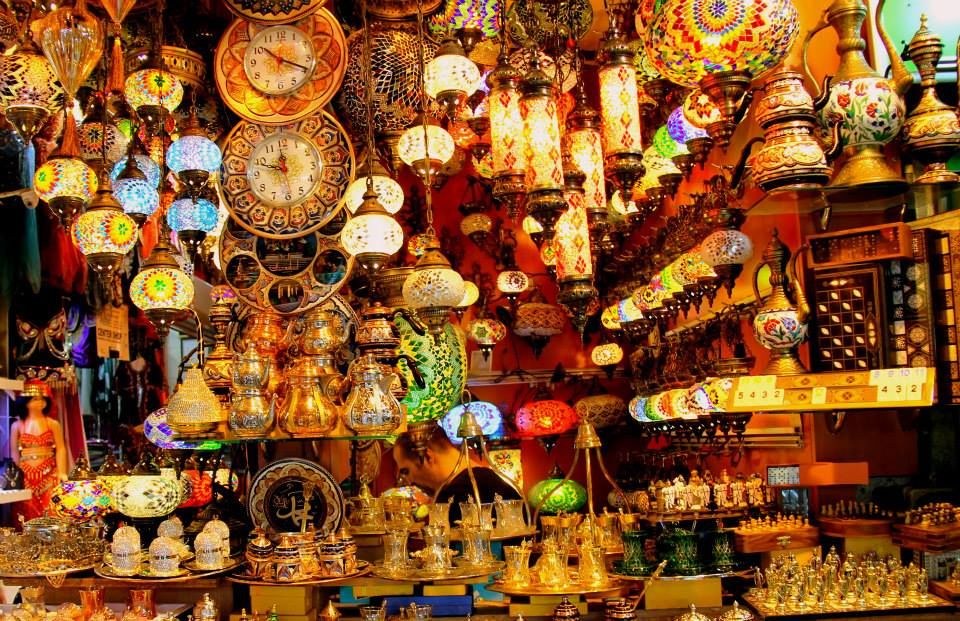 I kept scrutinizing the restaurants. Remember the scene in the movie Queen where the Italian chef Marcello (played by Marco Canadia) goes on and on about the day's menu? (handwritten on a cardboard on the pavement) That is exactly the way all roadside eateries function in Istanbul.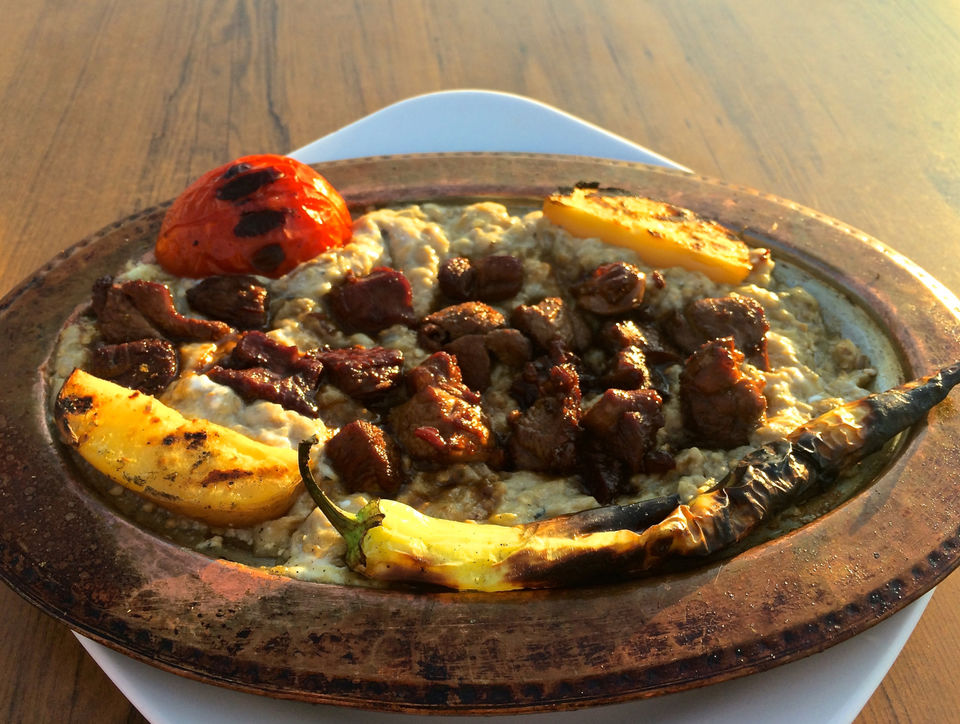 I went inside what seemed a really warm and cozy place named Sirevi Restaurant.
A young pathan-like (that is about the best racial profiling I can manage) man in his twenties was sitting in front of me. The waiter served us our respective dishes, and placed an assortment of breads on our table. I had ordered a meatball dish. I had never had one.
"Does the bread come with this?" I asked the waiter.
"No Sir, you need to order it separately. Like the gentleman in front of you."
The young man looked at me.
"Would you like some of the bread? There is way too much for one person."
"No, no. Actually this is the first time I am having meatballs, and I don't exactly know how to have it. Thanks."
He paused. "(from) Hindustan?" he asked.
"Yes, Indian."
"Fantastic state you guys have. No wars. No bullets. No missiles. No deaths."
"You?"
"I'm from Iraq."
"So you work in Turkey?"
"Oh no! I'm here for my American Visa."
I had (have) no idea about visa issues, so only displayed a blank expression.
"You are in Turkey for an American visa? What does that mean?" "Well, the US never really grants visas to Iraqis. Even if they do, prices are extremely steep, 15-20,000 US Dollars. Few Iraqis can afford that."
"Uh..ok."
"But I will get one next month."
"Great"
"Cuz I helped the marines track and kill Tahir."
"Ok"
"Tahir was my cousin."
After a while, he left.
I continued with my dinner. It was already midnight when chants of "Allahu Akbar" and "Allaahumma Innee As a Luka BI-Ismika"(my waiter helped me with that) began to be heard from the road. I looked out of the window. A huge procession emerged from the back of the Hagia Sofia. Atleast 10,000 people were marching. The chants became louder.
What a first day to have in a foreign country!
"What is it about?" I asked my waiter.
"Sir, people are demonstrating in support of trial for Gadaffi's sons and bureaucrats."
"Oh, ok. But now? At midnight?"
"But Sir, they have their jobs in the daytime!" (What a contrast!)
"Oh, right!"
"Is it safe to travel now? I'm staying at the Cordial House."
"Well of course, Sir!"
"But the roads would be filled with these people…"
"No Sir. Have a look yourself!"
He was right. It was the most organized protest I had seen in my life (along with the ones we organized for YFE in 2006). Almost 80% of the road had been kept clear to allow the public, the police were not less than one-third of the demonstrators. Almost everyone in the procession was in a formal suit.
Day one in Istanbul.
Istanbulla:5 Bengali:0