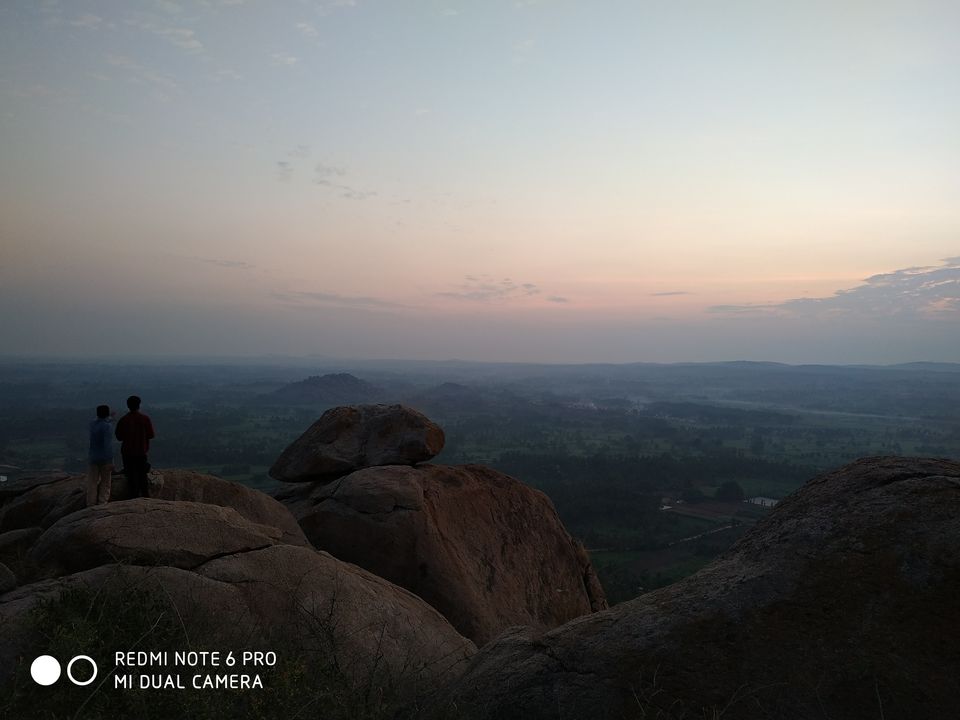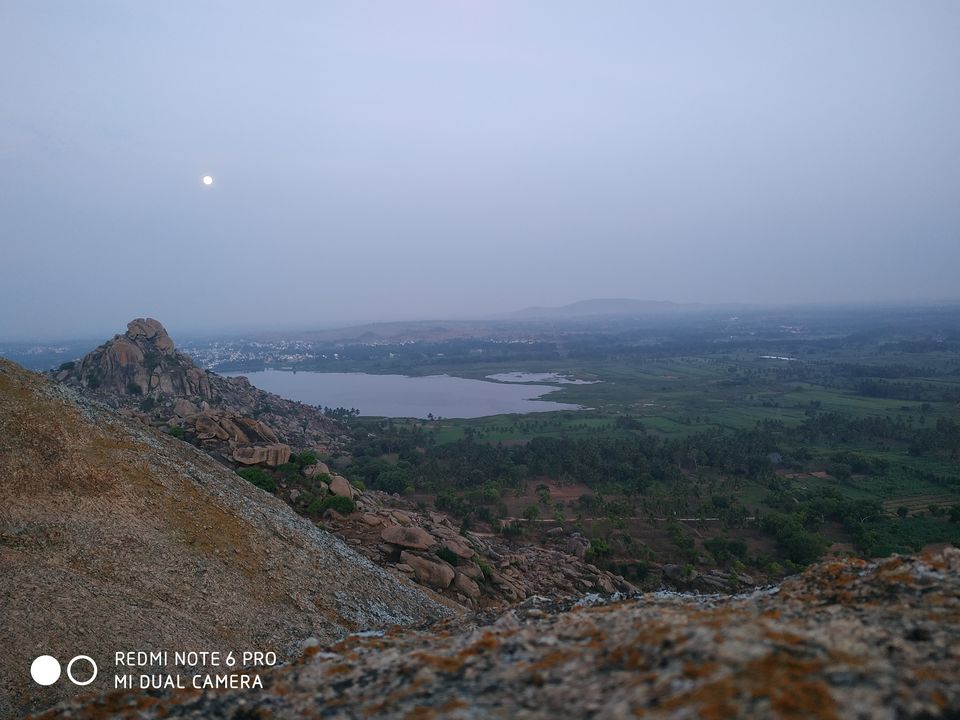 Mysore outskirts are crowded all around the year due to the cities present around it. My interest shifted towards north recently.
Kuntibetta is one such easily accessible destination , situated near pandavapura , many nearby places can covered during this visit.
Our group of two boarded a mysore train at 7pm from kengeri railway station on friday. Equipped with sleeping bag and few water bottles we estimated the 2 hour trek may take us to summit within 11pm.
We hired an rickshaw from pandavapura railway station to the starting point of the trek. There is a temple and a pond at the starting point . One can see two peaks from the entrance , and the peak situated at the right side is the one which we have to scale.The trek path starts after the pond. Its an easy one during day time, but its tricky to find the path during night.
At some point of time i was totally blank as there was no path visible due to darkness, we took the help of a travel blog(link attached below the post). Few twists and turns and we were finally able to see the peak from a distance.
We have to climb a initial peak to get a proper view of the final peak.It was a average incline climb up-to the last stretch. Sleep approached as soon as we reached summit.A team of 50 members reached after us. Campfire and Sunrise view is a must do experience at this place.We woke up early and had some fruits present in our bag.If one wants to go offbeat there is a second route through the lake which is quite difficult to scale,since there is no marked path. We decided to take the second one, since it was daytime(night trek through this path is totally risky) and after a lot of hard-work we found a path which leads to the lake bed and then reached the main road to railway station within 2 hours.
Link for trek route: https://www.getbeyondlimits.com/treks/kuntibetta
Few places around kuntibetta- Thonnur kere, balamuri falls, ranganathittu bird sanctuary, KRS dam, Chamundi hills, Srirangapatna.