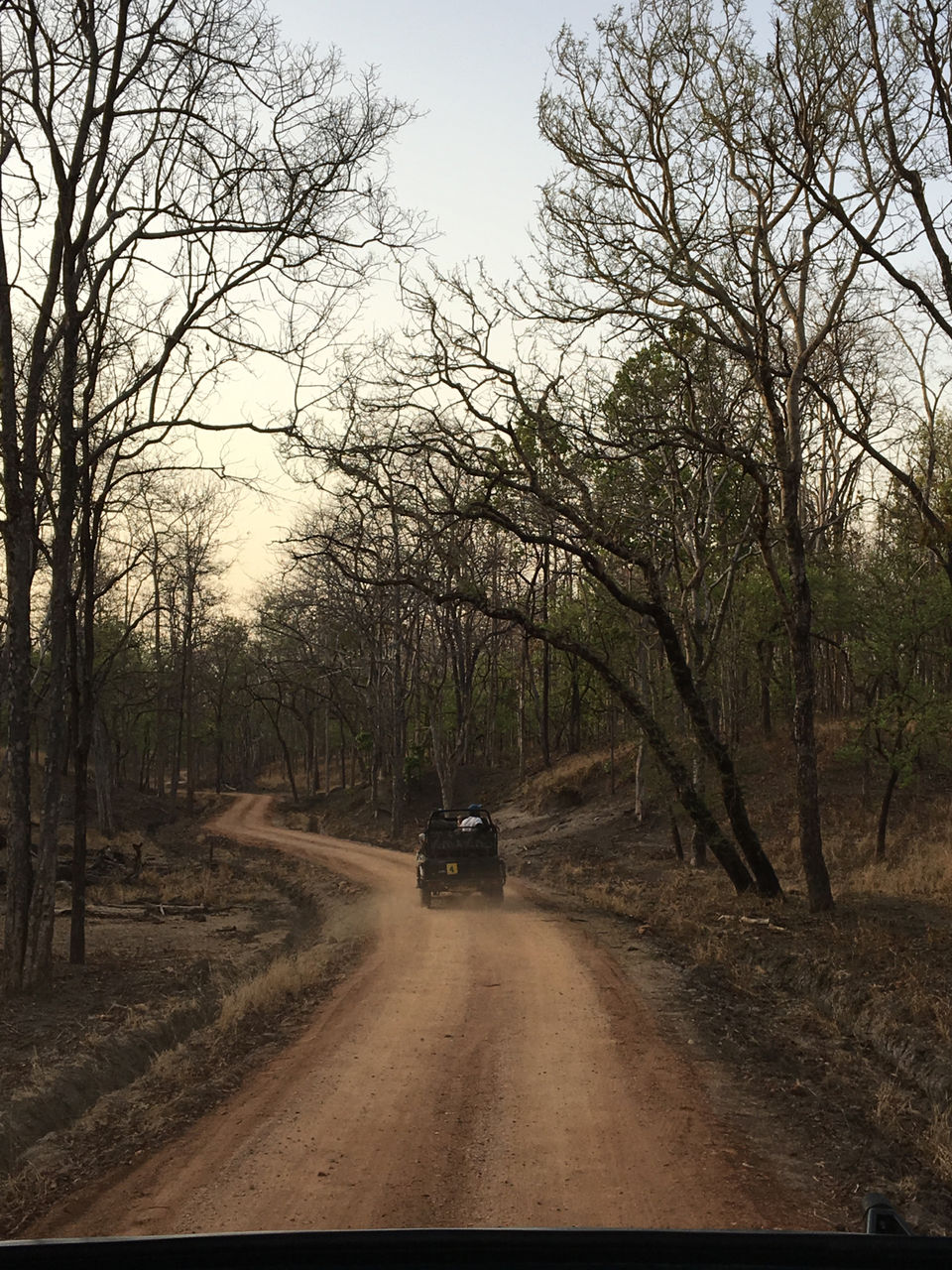 Summers phewwww!
So y'all might have already planned to watch Netflix and chill at home. But me and my sisters planned a little different than that idea.
Tiger safari and chill!
We had a good 3 days of holidaying at Pench Tiger Reserve.
Exploring the surrounding forests, walking forest trails, a candle light dinner in the middle of the forest but a protected area, breakfast in the middle of the forest, sitting by the pool in the midnight,star gazing, burst of golden rays into the lavender sky while watching a sunset, birds chirping into a meditating music to wake you up in the morning, all this which left a remarkable memory for life.
I came back with a satisfaction that I not just spotted adult Tigers but even two cubs who were the cherry on top for my amazing safari trip
So Here's a little information about Pench Reserve before I tell you how I planned my safari.
Pench Tiger Reserve is spread over Seoni and Chhindwara districts of Madhya Pradesh and Nagpur district of Maharashtra.
The need to protect the tigers in the terrain, led to the division of 449.39 sq. km of area as the Pench Wildlife Sanctuary and finally in 1983, it was declared a National Park and then a Tiger Reserve in 1992.
There are three gates to the park, which are the Turia Gate, the Karmajhiri Gate and the Jamtara Gate out of which Turia Gate is the most popular. This reserve is famously known as 'Mowgli's Land'.
I always had a thought that Nagpur was only for oranges But Pench's flora and fauna surprises you with it's beauty.
The forest not only Includes tigers and leopards which are on top of the food chain, but there are about thirty nine species of mammals found here.
The mega mammals are Gaur, Sambhar, Spotted deers, Nilgai, Barking deer, Indian Gazelle, Sloth bear, wild dogs, langurs, rhesus macaques etc.
The forest wasn't affected by summers much, infact looked beautiful everywhere around with dense trees or open field at the same time.
I wonder how winters in Pench would look like?
So let's get to the plan I followed
How did I reach here?
We took a train from Mumbai around 8:30 that reached Nagpur station in the morning. From Nagpur station, seoni, where our resort was booked was about 3-4 hours. One can also travel by Flight or by Road. But I feel, train would be very convenient if taken a night journey.
Where did I stay?
My stay was at Pench Jungle Camp Resort. I would give a very good rating for this one. From hospitality to quality time, everything was served well. They have very good gestures to make their guests happy.
From Luxury resorts to budget resorts, Pench has a lot to offer to every kind of traveller.
How to book safari tickets and permission?
Jungle Safari has its own pleasure. The safari tickets can be booked online through the website: mponline.gov.in. You can also book the tickets through the resort in which you have decided to stay.
My tickets for all the four safaris were already booked in my package.
The best time to visit Pench would be in winters, but summers , only if you are able to tolerate the heat, there could be a lot of chances to spot wild animals more.
I'm providing the contact details below which might help you to plan this trip.
Things will fall into place in an easy way if you book through this agent.
He goes out of the box to help and keeps your convenience with great safari experiences to hold on for life.
This is the link for the contact details.
https://www.facebook.com/SafariandCultureIndia/
Tips:
1. Book for atleast 4 safaris in your plan, so you get more chances to spot the wild!
2. Be calm, stay patient and alert throughout the time you're in the Jeep, while the safari.
3. Don't go against forest rules.
4. Spend less money on travel.
5. Communicate with your safari guide
to know territories of tigers belonging
and take up a brief history of the stories happened in the forest.
Sounds exciting?? I hope I come to a great help to you!
C'mon wait no more and plan a winter safari right now????
Follow my instagram page :
https://www.instagram.com/the_greedy_nomad