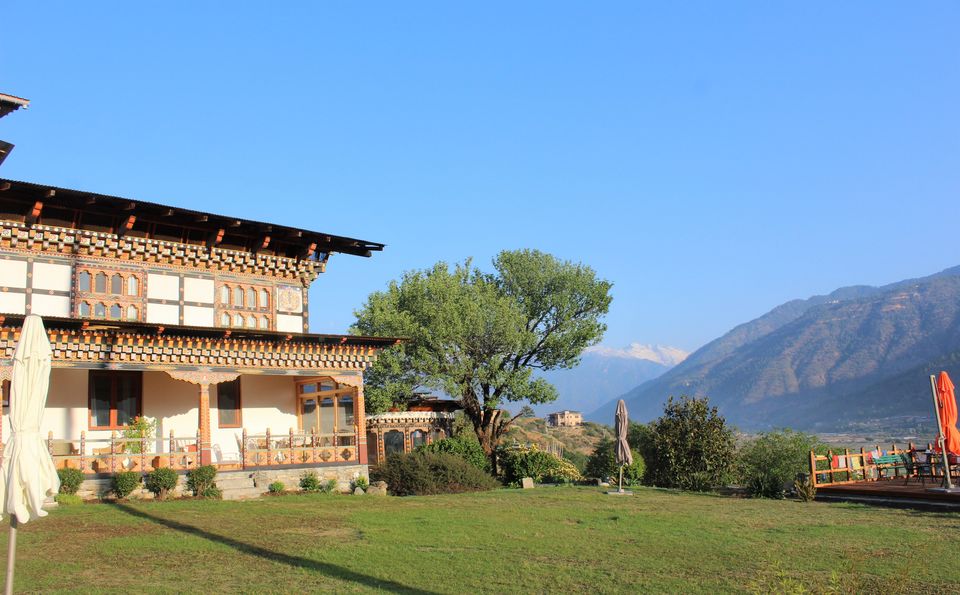 When I took my family to the Kingdom of Bhutan before summer would set in, I vowed to give them a royal experience! And I knew, one of the best ways to do that was to book our stay at a palace.
The very mention of Bhutan brings a smile to people's faces, as most know that this country measures its progress not in terms of GDP, but GNH (Gross National Happiness). It is hard not to be filled with joy when the streets are lined with rustic farms on each side, and the locals go out of their way to make you feel at home. Paro, especially, is charming as it is more of a village. One does not see the flurry of cars on the roads or the rush of tourists as in Thimphu.
Our car had to go all the way up a hillock beyond the Pacchu River to reach our traditional Bhutanese castle - Gangtey Palace.
The palace hotel has got a bit of a history and prominence to it. It was built in the late 1800's for the Penlops who governed the district. Many eminent political leaders have stayed in these royal premises, including the 3rd King of Bhutan (Jigme Dorji Wangchuck) and the 1st Prime Minister of India (Pundit Jawaharlal Nehru).
After our long road journey, we were elated to finally enter our rooms to escape the chilly winter and soak in some warmth.
Rooms That Feel Royal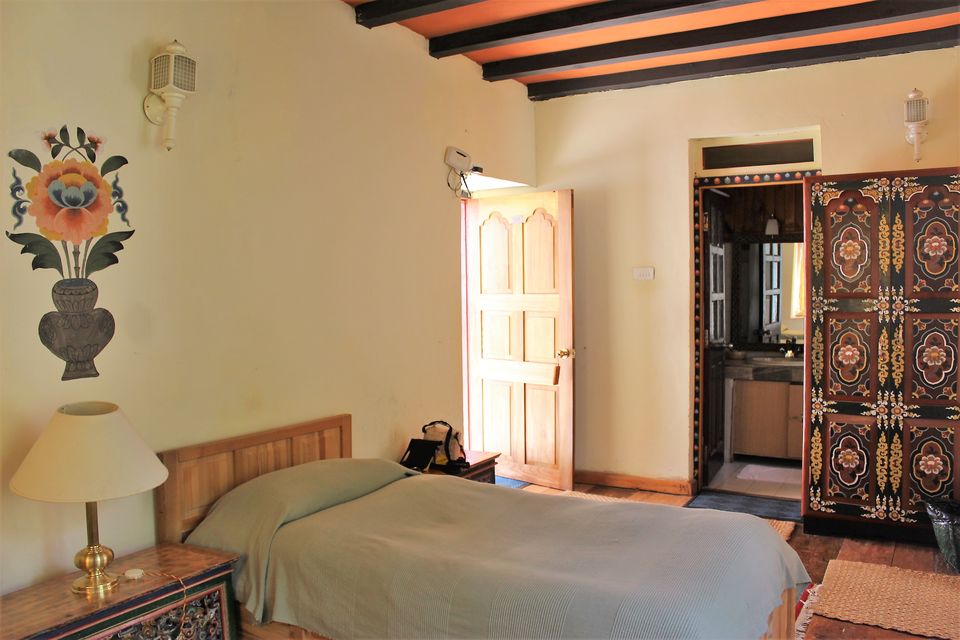 My sister and I checked into our twin bedroom which was very cosy with its wooden furnishings and flooring. Warm, fluffy rugs and carpets covered most of the wood-paneled floor. We switched on our room heater first thing, as we were freezing from the Himalayan winds. It was hard to believe our palace was from the 19th century as our ensuite bathroom had modern bath fittings, complete with a bathtub! :-)
The palace is an ideal getaway for a digital detox. There are no TVs in the rooms. However, there's free wi-fi, for those who cannot stop themselves from Instagramming the enchanting pictures of the property.
Just across the river, sits the Rinpung Dzong, a fortress and Buddhist monastery constructed in the quintessential Bhutanese way, with white walls, rectangular grilled windows and bright red sloping roofs. The fortress complex looks stunning at night when it is all lit up. I was able to watch all of this right from the palace garden!
Kitchen From Another Century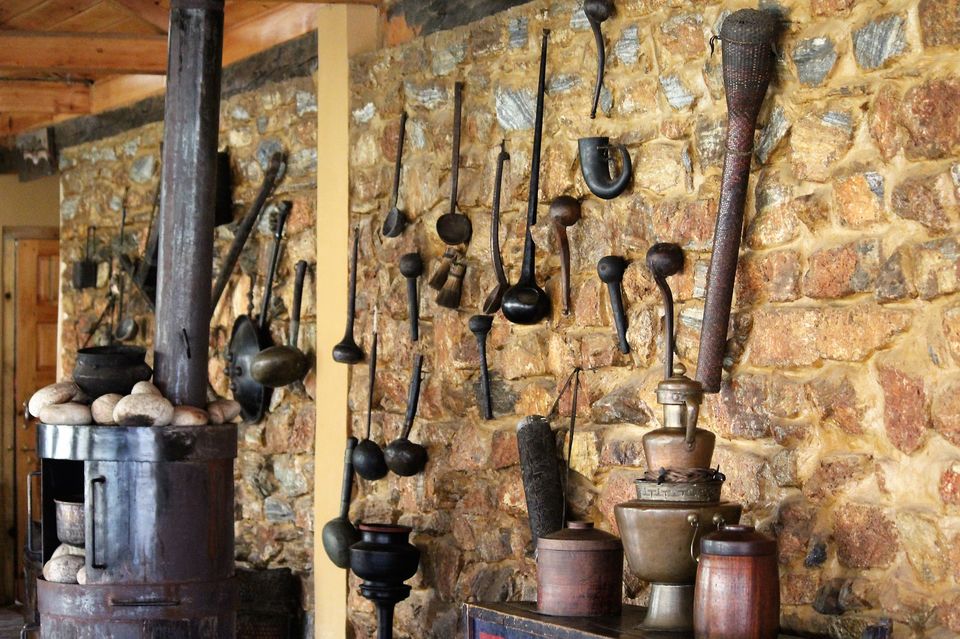 Hotel Gangtey Palace is not just a luxury property, but also an interactive museum. The large dining hall has a wall which showcases pots and pans from another era. In many Bhutanese homes, food is still prepared in the traditional fashion. Many of these instruments are also used to brew their local alcohol.
Eat With Your Eyes Before You Eat With Your Mouth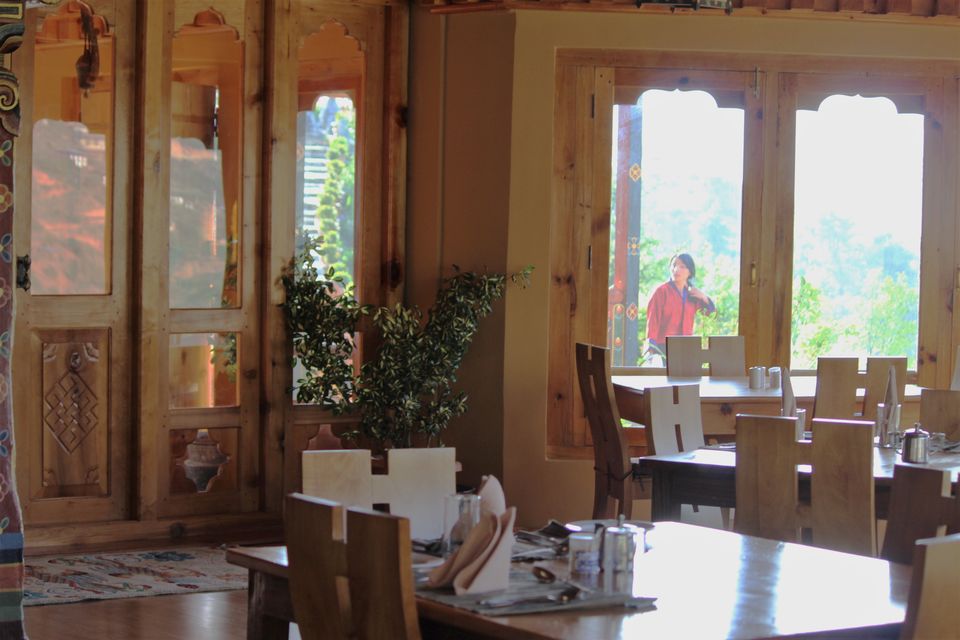 This palace hotel has a dedicated building for dining and cooking. The moment you sit at a table, you lose yourself in the vastness of the mountains and the depths of the valley laid out in front of you. Views aside, the restaurant serves delectable Bhutanese food (and also Indian, Italian and continental cuisines). I made the most of their menu and helped myself to some local red rice, egg maroo, ema datshi and bathub veg. I also recommend trying their salted butter tea - suja.
The Palace Has A Bar And A Cafe!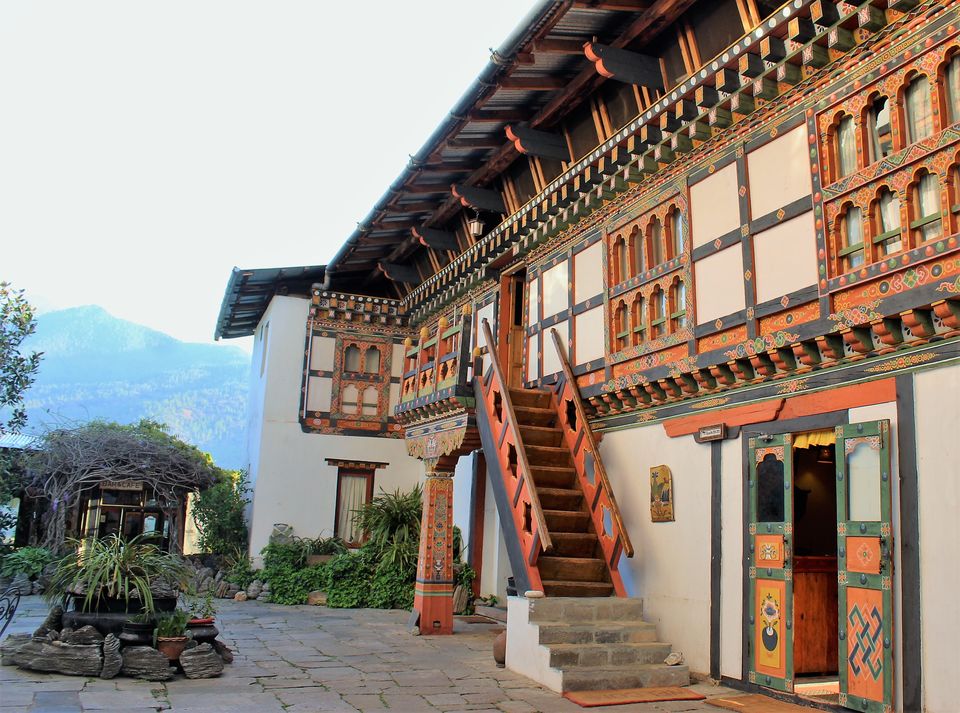 The Bhutanese have some interesting brews also. Try the Druk beer, or better still, their rice wine - ara or peach wine - zumzin. Another exotic alcohol is the changkey - fermented rice, optionally with egg.
I recommend Gangtey's bar more for the stupefying views it offers. Leave the air conditioned confines of the cafe and sit on the wooden benches on the roofed ledge outside the building. The chilly winds will add reason for you to warm your blood with a hot cup of suja tea.
Hot Stone Bath - A Royal Way To Relax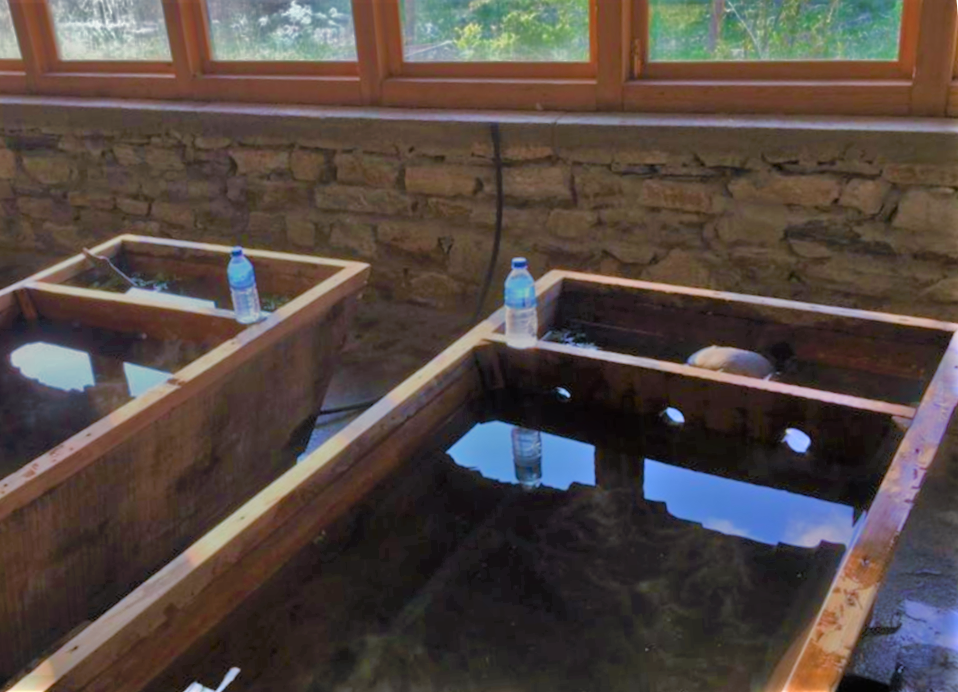 Gangtey Palace is one of the few places in Bhutan where one can enjoy a hot stone bath with the soothing views of the mountains. This therapy is unique to Bhutan and is said to have medicinal properties. Large river stones, the size of a human head, are boiled in hot water and placed in a wooden bath tub to heat the bath water and release river-minerals into it. You are certain to enjoy soaking in this hot tub when it's cold outside!
Indulge In Nature-Watching From Your Wooden Deck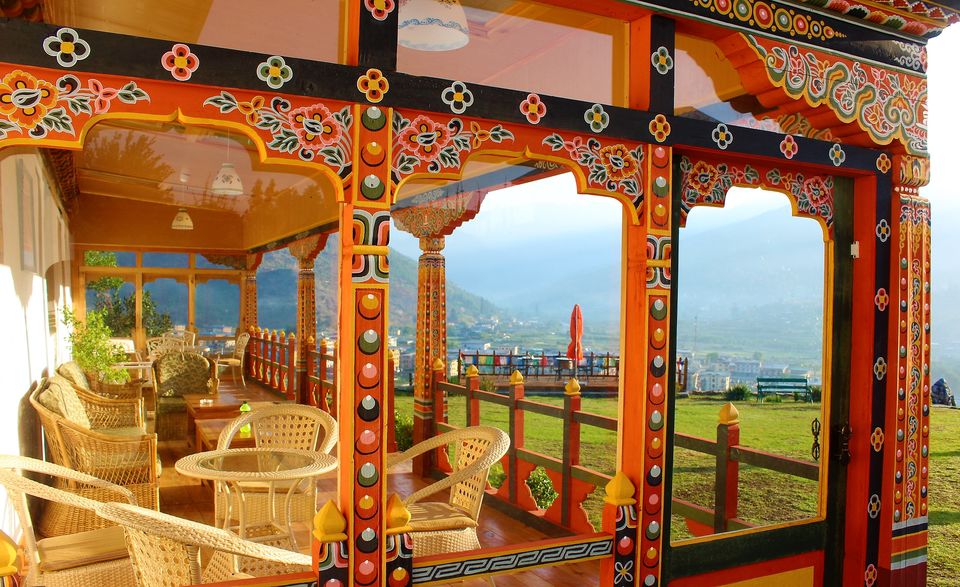 The sunset in Paro is best enjoyed with a mug of coffee and some momos. Hotel Gangtey Palace ensures your quiet time is not spoilt by an untimely rain by arranging for a wooden panoramic deck covered with glass. The cane chairs are perfect for one to sit back and enjoy the sun go down.
If you love the winds, head out to the open-air deck and hold on to the railings as the Himalayas blow your mind (and hair ;-) )!
Things To Do Around Gangtey Palace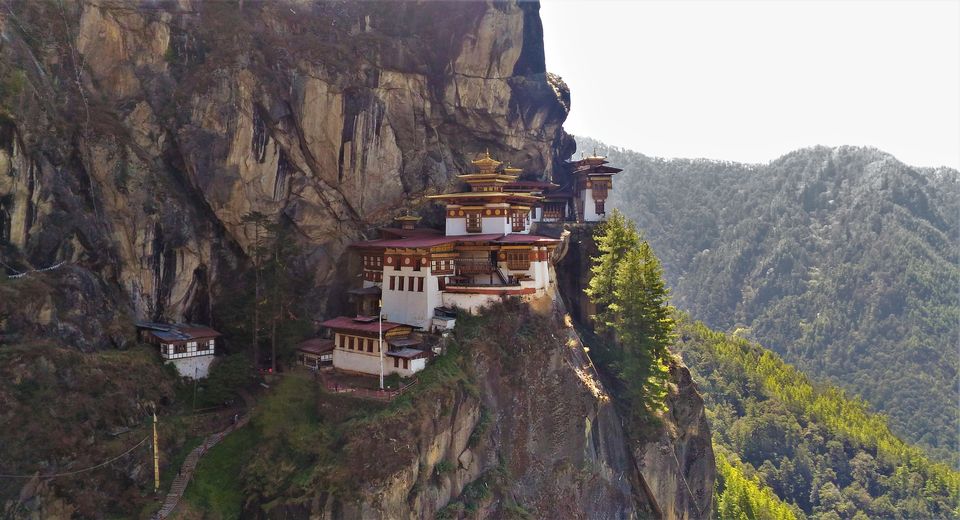 The feeling of royalty extends beyond this palace as you have the option to walk around the local market at the base of the hill on which Gangtey Palace is built. Take back mementos from Bhutan to remind you of its intriguing culture - gho & kira (traditional costume), Buddhist prayer wheels, handwoven scarves, jewelry and more.
If you are into hiking, do the Tiger's Nest trek to reach Bhutan's most loved temple - Taktsang. This takes a full day if you're a first time hiker.
How To Get There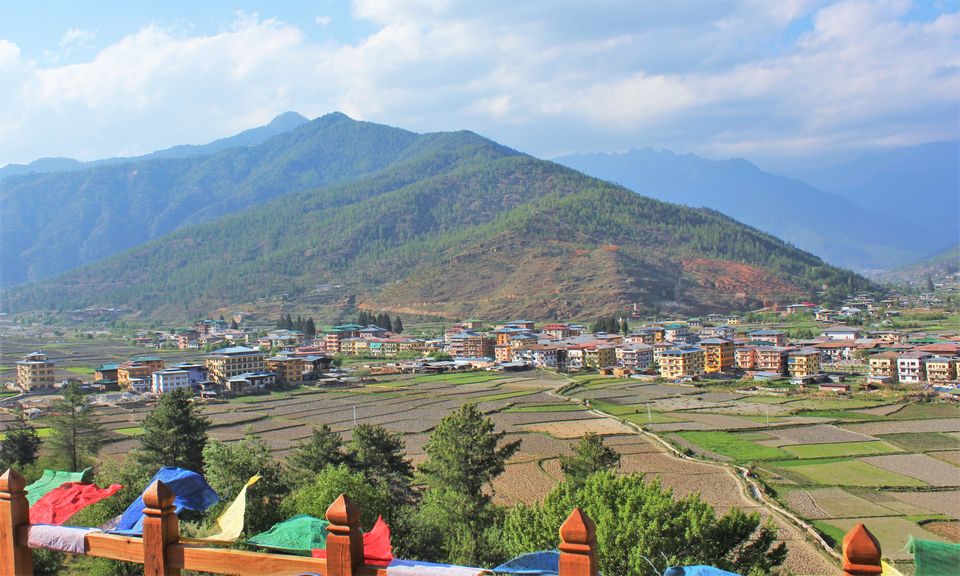 By Air
Fly to Paro and take a car to the hotel, which is only 7.2 kilometers from the airport (15-minute drive).
By Road
If arriving from Bhutan's capital - Thimphu, allow for an hour and a half for the 50 kilometer journey.
Tariffs
The rates vary from Nu. 4300 to Nu. 5070 for the standard rooms. The palace has 19 guest rooms in all.
(1 Ngultrum = 1 Indian Rupee)
Read more about such luxury properties on my travel blog - Oindrila Goes Footloose. I also share photos on Instagram, Twitter and Facebook.