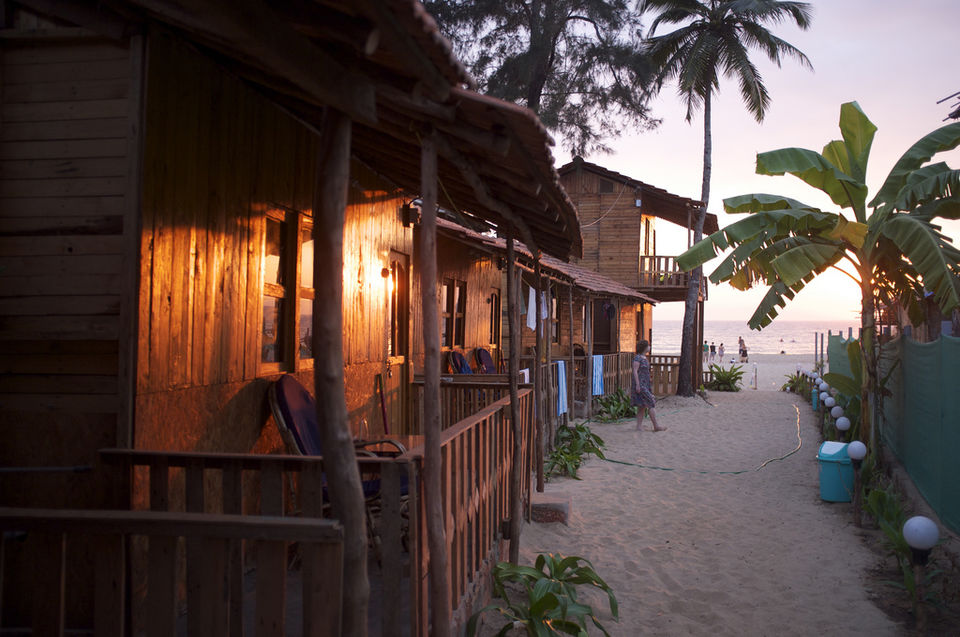 Festivities are in the air and it's that time of the year when spirits are meant to run high! New Year's is just around the corner and what better way to bring in 2018 than by travelling to your favourite destination, letting your hair loose and partying like there's no tomorrow?
Heading off to the Party Capital of India, Goa for a crazy New Year's Eve sounds like just the perfect plan, doesn't it? But before you take that flight and end up facing the wrath of overpriced hotels, here are some cool Airbnb properties you can check out instead to bring in 2018 on a budget!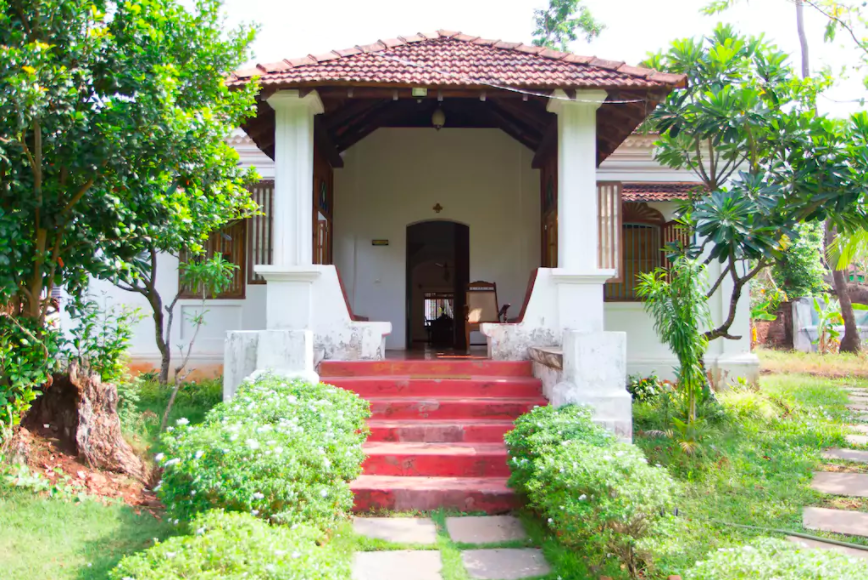 Where: Ranoi, Aldona, Goa

Made for: The property will appeal to couples looking for a romantic and comfortable stay while soaking in the old-world charm of Goa.
What's so special: The property is originally a colonial villa that has been renovated into a property with all modern facilities while keeping in mind the heritage of the place. Spread across an area of 18,000 sq. ft, the property has a master bedroom, a heritage bedroom and an olive bedroom, all of which are extremely spacious, clean and open into a lush green private outdoor seating area.
Accommodates: A maximum of two guests are allowed per room along with infants under 2 years of age.
Price: A room for two costs ₹2,747 inclusive of taxes. The price also includes a lovely breakfast for two.
What's nearby: Visit the St. Thomas Church; explore the Corjuem Fort and watch the sun set at Aldona's backwaters.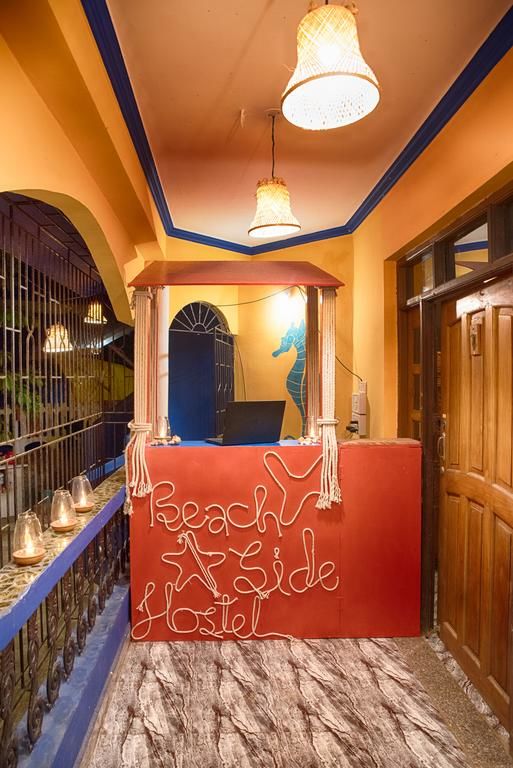 Where: Ashvem Beach Road, Velha, Goa
Made for: Beachside is a great option to put up for solo backpackers travelling on an extremely tight budget.
What's so special: Located in the heart of Goa's very own hippie paradise, Ashvem, Beachside by Bombay Backpackers is every backpacker's dream come true. The pocket-friendly hostel offers really clean and well-maintained shared accommodation options and has an extremely chilled out common lounge area which is a great spot to make new friends to ring in the New Year's with.
Accommodates: Each room in the hostel has three bunk beds and accommodates a maximum of six guests.
Price: There are several accommodation options available at the hostel. While a bed in the mixed dormitory starts at ₹499, a private room for two starts at ₹2,000. 
What's nearby: Learn surfing at the Banana Surf School, go shack-hopping and laze around on the white sands of Ashvem beach.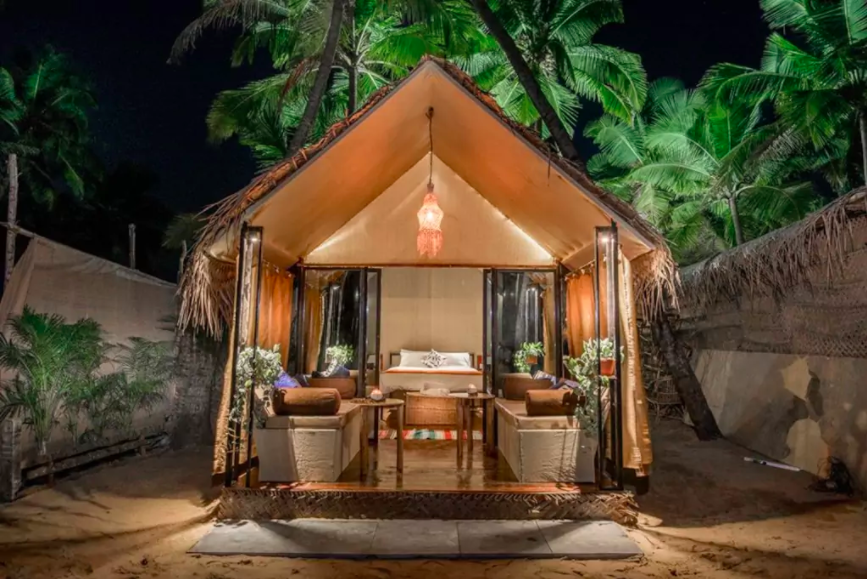 Where: Divanbag, Agonda, Goa
Made for: The property is ideal for couples looking to spend some time in solace.
What's so special: Just a stone's throw away from the picturesque Agonda beach, Indah Desa is a restaurant with five luxury tents that offer a luxurious stay right in the middle of where all the action is. Each of the five tents come with comfortable king-sized beds, private bathrooms, wardrobes, outdoor seating area and 24-hour room service.
Accommodates: Each of the luxury tents at Indah Desa can accommodate a maximum of two guests.
Price: A stay for two in the luxury tent will cost you around ₹5,000 per night (breakfast included).
What's nearby: Agonda is best known for its amazing eateries. Head to these restaurants, namely the Blue Planet Cafe, La Dolce Vita and Fatima's Corner for some heartwarming meals.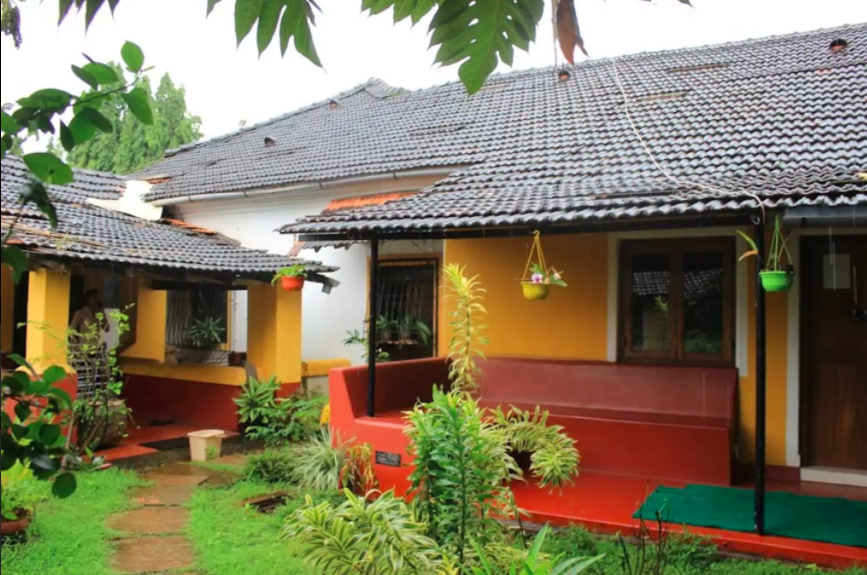 Where: Comba, Margao, Goa
Made for: The homestay is ideal for families looking to put up close to South Goa's several tourist attractions.
What's so special: Located in close proximity to some of the most famous churches and palaces of Goa, the Nativefolks Comba Homestay has 3 fully-furnished bedrooms, a hall and a well-stocked kitchen. Constructed using traditional Portuguese architectural techniques, the child-friendly property also offers ayurvedic spa treatments and yoga sessions on demand.
Accommodates: Each room accommodates a maximum of two guests plus infants.
Price: A stay for two at this beautiful homestay will cost you ₹4,728 (inclusive of taxes). The price does not include any meals.
What's nearby: Visit Goa's most famous bookstore, Golden Heart Emporium; offer prayers at the Church of Holy Spirit and buy souvenirs for your loved ones from Margao's MMC New Market.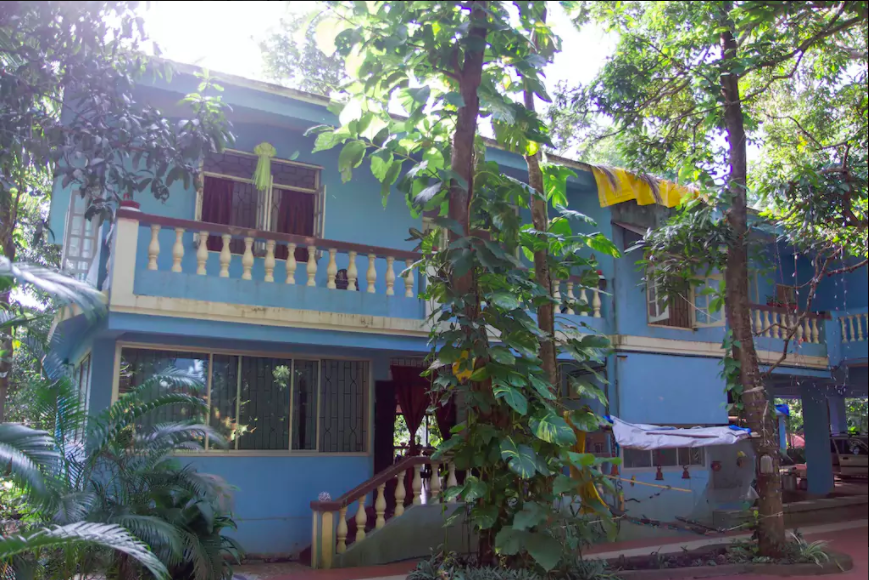 Where: Verna, Goa
Made for: Solo travellers and couples looking to ditch the party hubs and put up in a traditional Goan village.
What's so special: Property of an extremely warm and hospitable retired army officer, El Paradiso is a homestay that is bound to become your home away from home. The quaint villa is tucked away in the peaceful village of Verna and the lush green surroundings make for a peaceful and relaxing stay. This homestay is a delight for dog lovers as the owner also has two lovely dogs on the property!
Accommodates: The homestay allows a maximum of two guests.
Price: A stay for two will cost you ₹3,872 inclusive of taxes and a wholesome, healthy breakfast.
What's nearby: Take a walk around the village; meet and interact with the villagers to know all about the history of Verna and visit the famous Mahalasa Narayani Temple.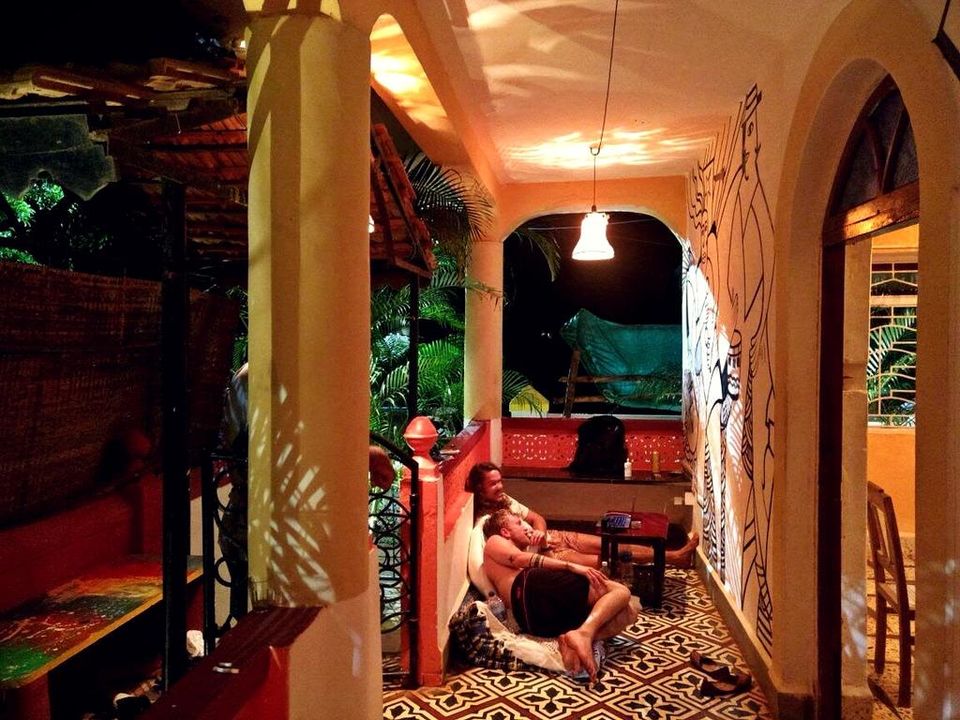 Where: Anjuna, Goa
Made for: Solo travellers and couples looking to explore Goa's famous hippie culture.
What's so special: Hygge Hostel is a 25 year old Goan house that has been restored into a warm and comfortable hostel. The hostel is situated at a distance of less than 500m from Anjuna's flea market and is also in close proximity to the Anjuna beach. The rooms in the hostel comes with beautiful mountain views and private bathrooms.
Accommodates: Each room in the hostel has three bunk beds and accommodates a maximum of six guests.
Price: A stay at the Hygge Hostel will cost you around ₹1,000 per person per night including breakfast and free Wi-Fi.
What's nearby: Visit the iconic Chapora fort; shop at the Anjuna Fflea market and explore the hippie cafes on the rocky beach of Anjuna.
Get down to booking before these steal deals run out! Share your crazy New Year's stories by writing in to Tripoto here!