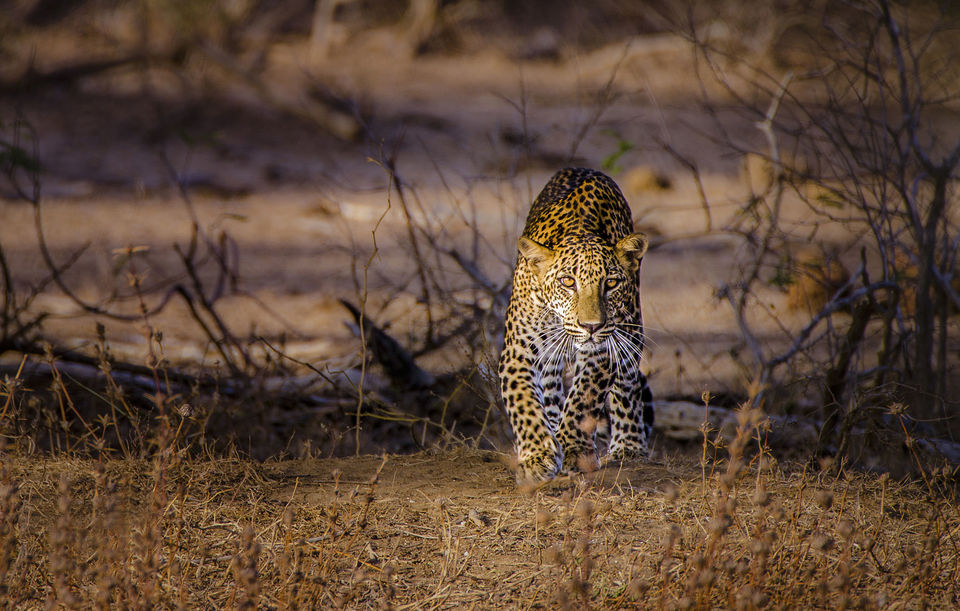 The Wilpattu National Park is often over looked for the more popular Yala National Park. But not visiting Wilpattu with its diverse range of animals is to do yourself no favours. It is a must visit when holidaying in Sri Lanka. Added to the park's appeal is the fact that Wilpattu National Park Accommodation is of top quality, in keeping with the surroundings and maintaining that warm Sri Lankan hospitality. You will be able to with ease find Wilpattu hotels, camps and bungalows that suit your needs and budget.
After being closed for decades Wilpattu now offers visitors an opportunity to see such wildlife delights as leopards, sloth beat, crocodiles, birds and big game animals in their natural habitat. Better still Wilpattu is definitely less crowded than Yala, so you will not be vying with hoards of other people to see the animals or battling crowds of jeeps rushing to one spot. This national park is completely natural and gives you a real safari experience where it is just you and the wildlife.
Wilpattu is home to numerous lakes. In fact the name Wilpattu means 'lakes 'in Sinhala. Owing to these lakes there are many varieties of birds to be seen in the park which is perfect for the avid and even the novice bird watcher; just you, nature, your binoculars and the birds. When you stay in a Wilpattu hotel you can be sure of an early start to your safari so that you will manage to see the wildlife and birds before the midday heat becomes too unbearable. You will also be able to make use of the cooler evenings to see even more animals as they come out to quench their thirst and graze. After that it is just a simple drive to your Wilpattu accommodation where you can rest, relax and enjoy a good meal.
From the fact that at any given time there are only a handful of jeeps and that Wilpattu's natural surroundings are water and dry forest, Wilpattu is a visit and an experience that will help you appreciate nature. It will help you take time from daily life to appreciate the true beauty and wonder of nature.