So here goes - we give you the choicest, most precious places for you to get your hot chocolate fix in Delhi!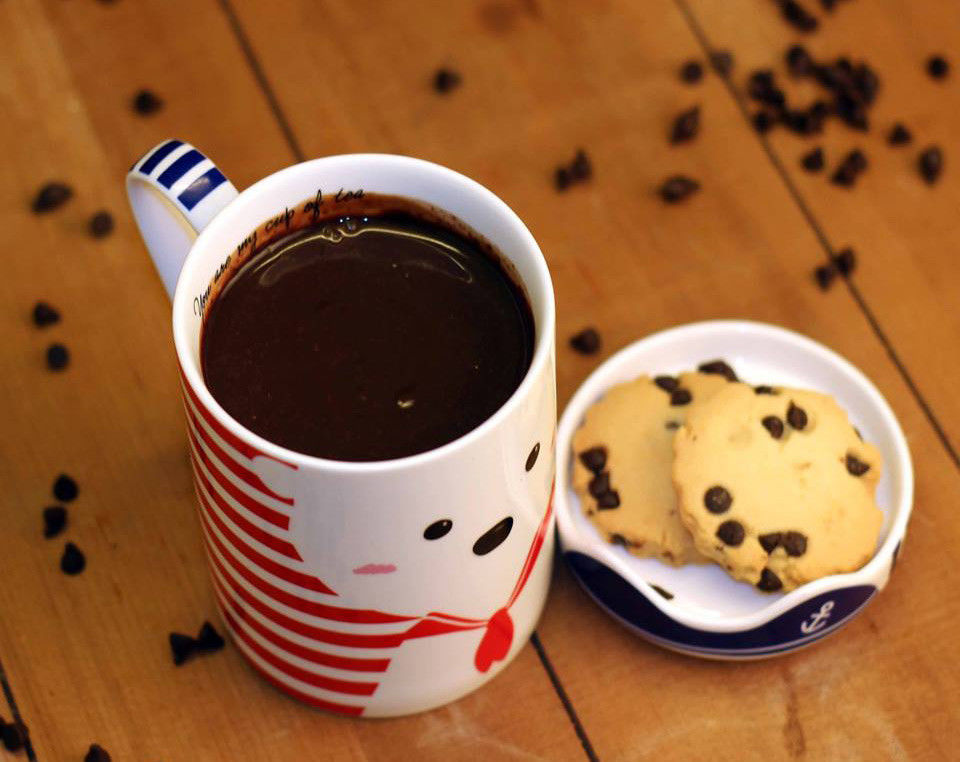 Nothing can beat the joy of sipping a warm, comforting, soothing cup of delicious hot chocolate on a frosty winter day. The best hot chocolate is made from an intelligent but subtle mix of cocoa powder, milk and sugar - it's an art really! So here goes - we give you the choicest, most precious places for you to get your hot chocolate fix in Delhi.
Choko La has mouthwatering and premium chocolates. Their boutiques across Delhi offer a range of hot chocolate blends in hazelnut, cinnamon, classic milk, and white vanilla flavour. Their signature Hot Chocolate as well as Choko la Milk is a must try when here!
Locations | Khan Market, DLF Promenade, Vasant Kunj & Other Outlets
Price | Rs 175
Cafe Delhi Heights is a quirky Delhi-themed restaurant, with a welcoming ambience serving Continental-American cuisine. While it's famous for its munchies and burgers, their Moscow Hot Chocolate - European styled Belgian Hot Chocolate with Vanilla and Amaretto liqueur is no less of a wonder in itself! Go try.
Locations | DLF Place Mall, Saket & DLF Cyber Hub, Gurgaon
Price | Rs 375
Di Ghent is a beautiful European themed cafe serving a vast range of Belgian dishes that you're not likely to find anywhere else. The restaurant is bound to catch your attention for its warm interiors and leave you enchanted with it's delicious and sinful Hot Chocolate that you must try when here!
Location | Cross Point Mall, Phase IV, Gurgaon
Price | Rs 130
Chocolateria San Churro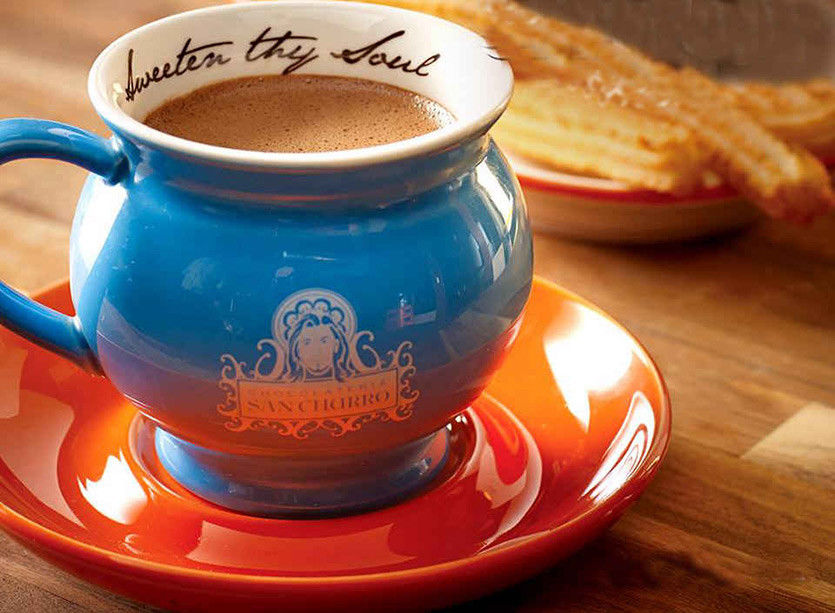 This chocolate-themed Spanish cuisine cafe is undeniably amongst the best chocolate houses in Delhi. Chocolateria San Churro delights us with six different varieties of Spanish hot chocolate variants. Their engrossing Avellana and Azteca hot chocolates are simply awesome you guys!
Location | M Block Market, GK II
Price | Rs 150
Theo's is amongst the best bakeries around town and is known for their range of cakes, pastries, macarons, chocolates and smoothies, all of which are simply delectable. But what you might not know of is their tempting Signature Hot Chocolate made of chocolate and truffles with an added option of coffee, or you could go in for the Hazelnut Hot Chocolate - you decide!
Location | Aggahpur, Sector 41, Noida
Price | Rs 98 / 140
The Mad Teapot - The Wishing Chair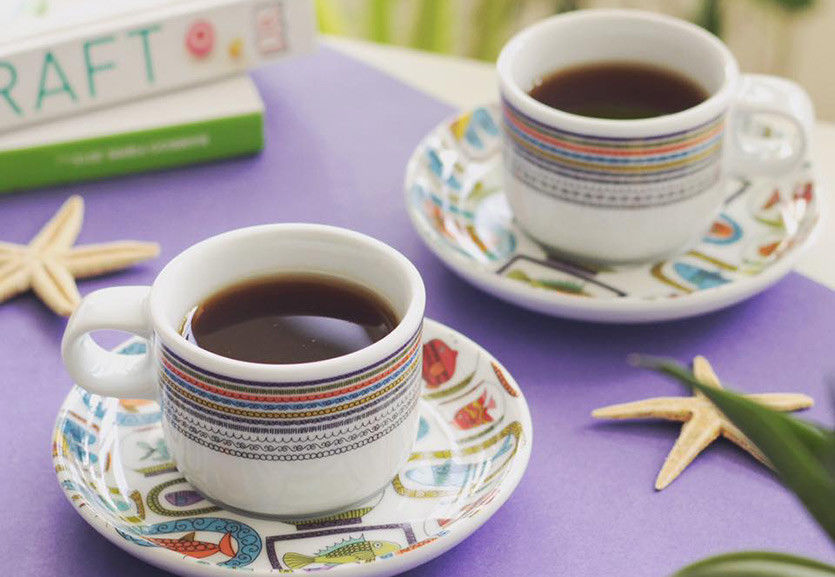 The place is designed to transport you to a fairy land that Enid Blyton's Wishing Chair series so rightfully described - it's a place where youngsters and adults can escape to when the going gets tough! Their nutmeg, cinnamon and chocochips infused Hot Chocolate is simply decadent food for the soul!
Location | 86 A, Shahpur Jat
Price | Rs 150
This coffeehouse giant might be known for its smorgasbord of coffee varieties but their Signature Hot Chocolate topped with frothy whipped cream (optional) is no less than any relishing Starbucks coffee itself! A must try when here, you can couple it with their delectable muffins *already drooling here*.
Locations | Select Citywalk, Saket, CP, Sector 29, Gurgaon & Other Outlets
Price | Rs 120 Onwards
While Dunkin' Donuts is essentially famous for its darling donuts selection and their burgers, it is their Original Hot Chocolate which caught our attention and has made it to this list! A scrumptious and sinfully tasty drink, you can couple it with a donut and you'll find yourself in the best of sweet company.
Locations | CP, DLF Cyber Hub, Gurgaon, DLF Place, Saket & Other Outlets
Price | Rs 120 Onwards
Maison Des Desserts is a tiny cafe in HKV that's got everything from cakes to good coffee and sandwiches. But the best thing on their menu is undoubtedly their Adult's Hot Chocolate! It's a decadent and rich cup of simple chocolate goodness! Choco lovers, this is one guilty indulgence that you wouldn't mind indulging in!
Location | T-49, Hauz Khas Village
Price | Rs 195
Au Bon Pain has a deliciously rich Dark Hot Chocolate that every chocolate lover's going to adore! It's got a toasty and dark chocolate taste to it which makes it slightly different from the one's available everywhere else, so all you hot chocolate lovers who wait for winter simply to indulge in this yummy beverage - head on over right now!
Location | DLF Cyber Hub, Gurgaon, MGF Mega City Mall & Other Outlets
Price | Rs 129
A lovesome, colourful and laid-back Continental, Italian & Lebanese-themed cafe, this one's a brilliant place if you want to just read a book, unwind and warm yourself up with a big nourishing cup of whole milk that is really chocolaty and frothy - hot chocolate at its best people - just waiting for you!
Location | Shop 23, Khan Market
Price | Rs 185
Elma's Brasserie is a modest little beautiful cafe loved by many for its quaint ambience, wonderful dessert selection and comforting, warm drinks. Amongst all this lies Elma's lush Hot Chocolate that is the perfect blend of sweetness and is served with marshmallows (omg!). Come on over!
Locations | 73, Meherchand Market & HKV
Price | Rs 250
Already craving a hot, warm cuppa to soothe your troubled soul? Just pick one place off our list and get cracking!
So Delhi's your very own pocket recommendation portal that helps you pick out weekend haunts, plan excursions and loads more fun stuff!
Check Out Our Website | http://so.city/#!/
Download The App On |
iOS - http://d.so.city/2fUu1ic
Android - http://d.so.city/2gR4QRa