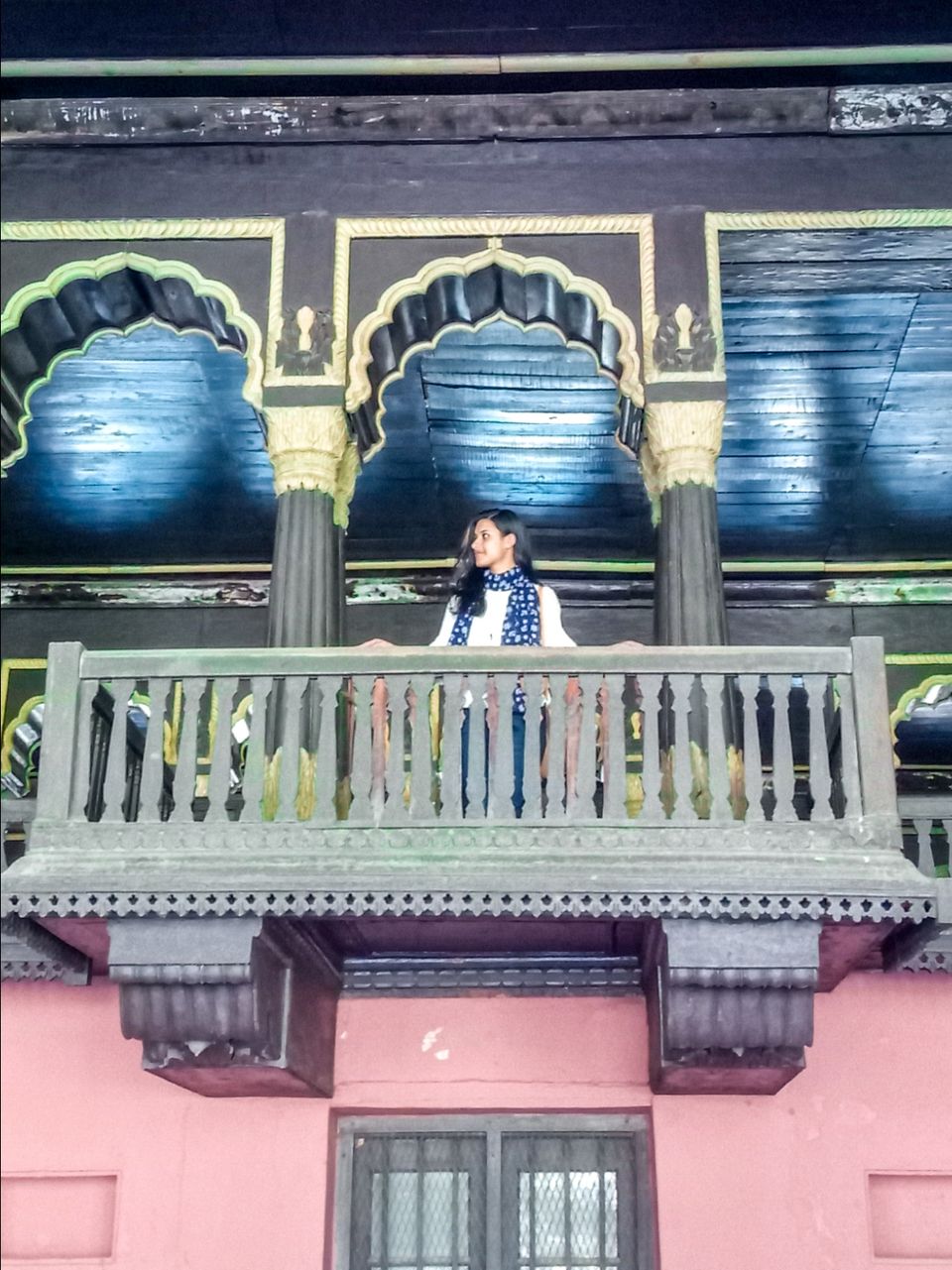 Tipu Sultan's Summer Palace is the best kept secret of KR Market in Bangalore. This palace was built by Hyder Ali and was the summer palace of the ruler of Mysore, Tipu Sultan. The palace is entirely built with teak wood and has many beautiful balconies, arches and pillars all painted with dark brown and gold theme. There are a few rooms with historical paintings and floral motifs. Tipu Sultan's Summer Palace is quite a rustic, old palace but I never fails to amaze the visitors.
The staircases and some pillars have become gradually weak, and there are some parts of the walls covered by glass that are not permissible to touch. Karnataka Tourism has a major role in preserving this architectural masterpiece.
Enjoy in the vintage vibes offered by the palace and clicking photos. (The Indo-Islamic architecture is really Instagrammable!)
WHEN TO VISIT: The palace becomes crowded with people from 10:30 onwards where tourist buses park with loads of people. Since it remains open from 8:30 am to 6 pm, try to visit the palace during early hours if you want to have this palace all to yourself.
CHARGES: The basic entry fee for an Indian is Rs.5 while it's Rs.100 for foreigners. You won't be charged for carrying cameras but video cameras are charged Rs.25.