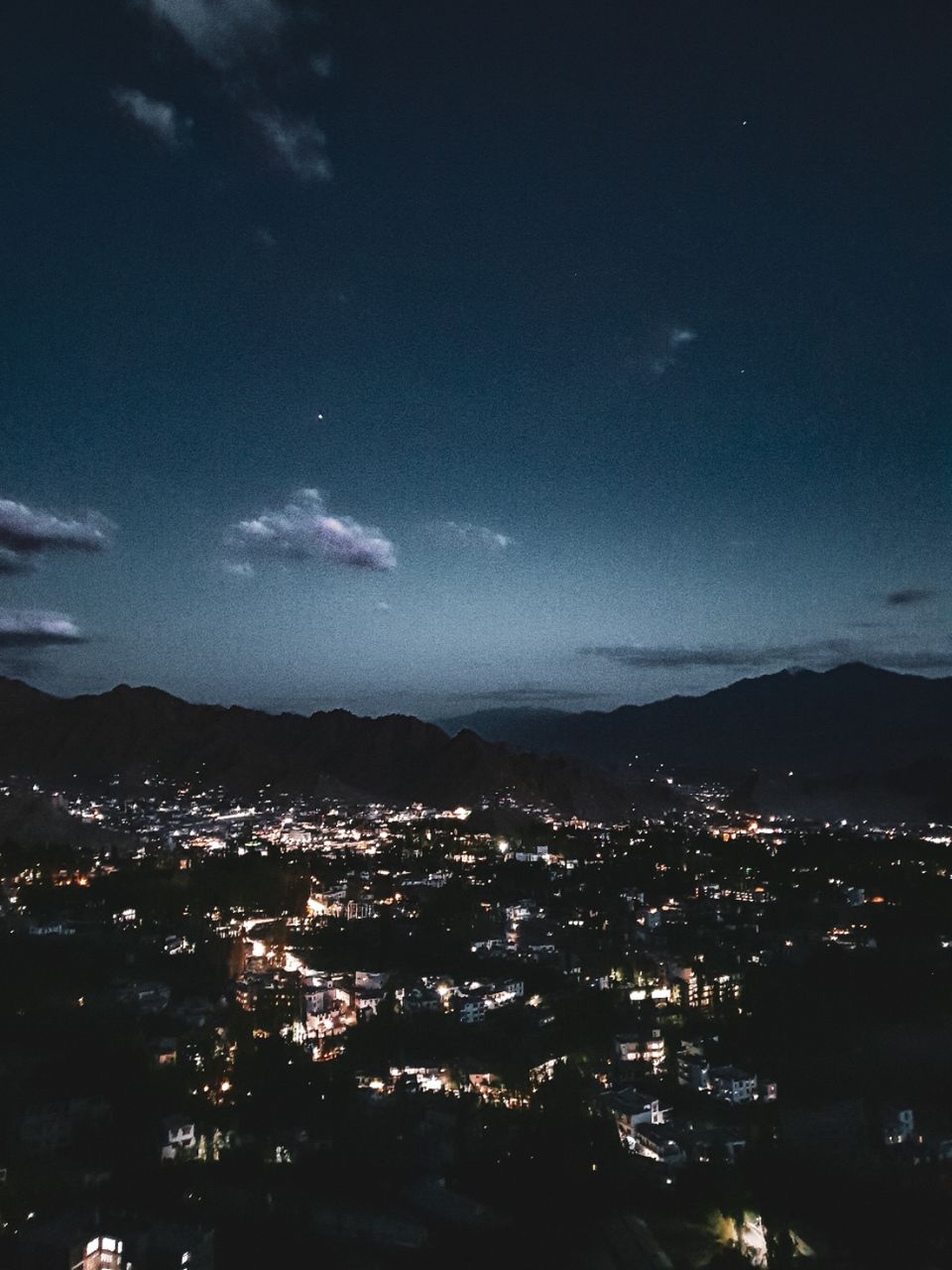 When you are traveling from Delhi to Leh via Flight, it is suggested to take rest for two consecutive days before you leave for the high altitude. I rested the whole day, went to local market and than again came back to Hotel to Sleep.
I reached Leh in the morning at 9, since than I preferred resting until I was hungry.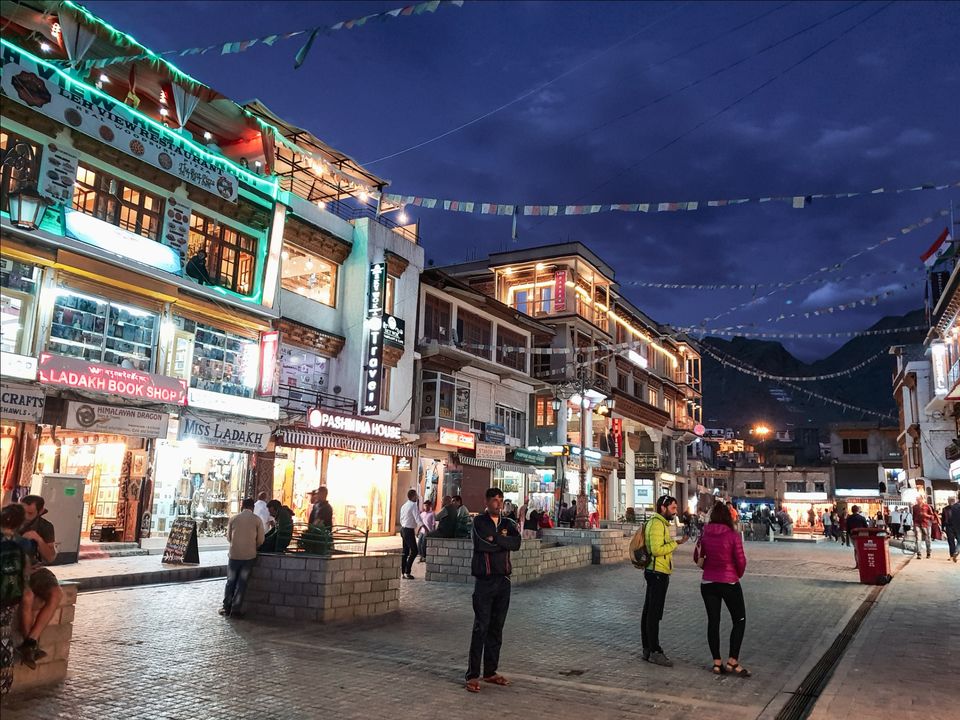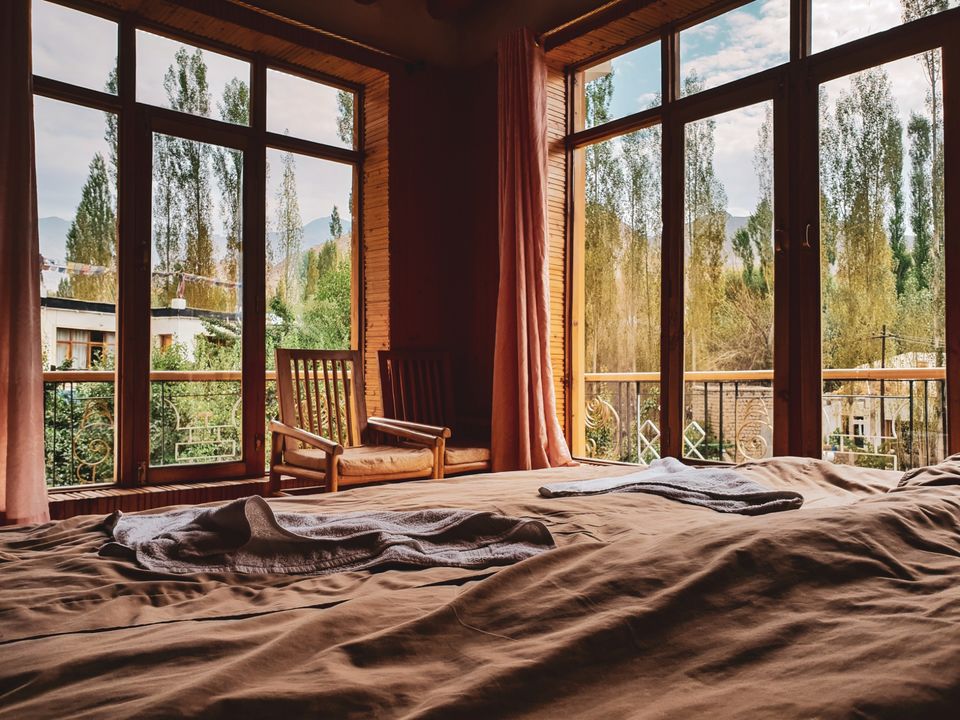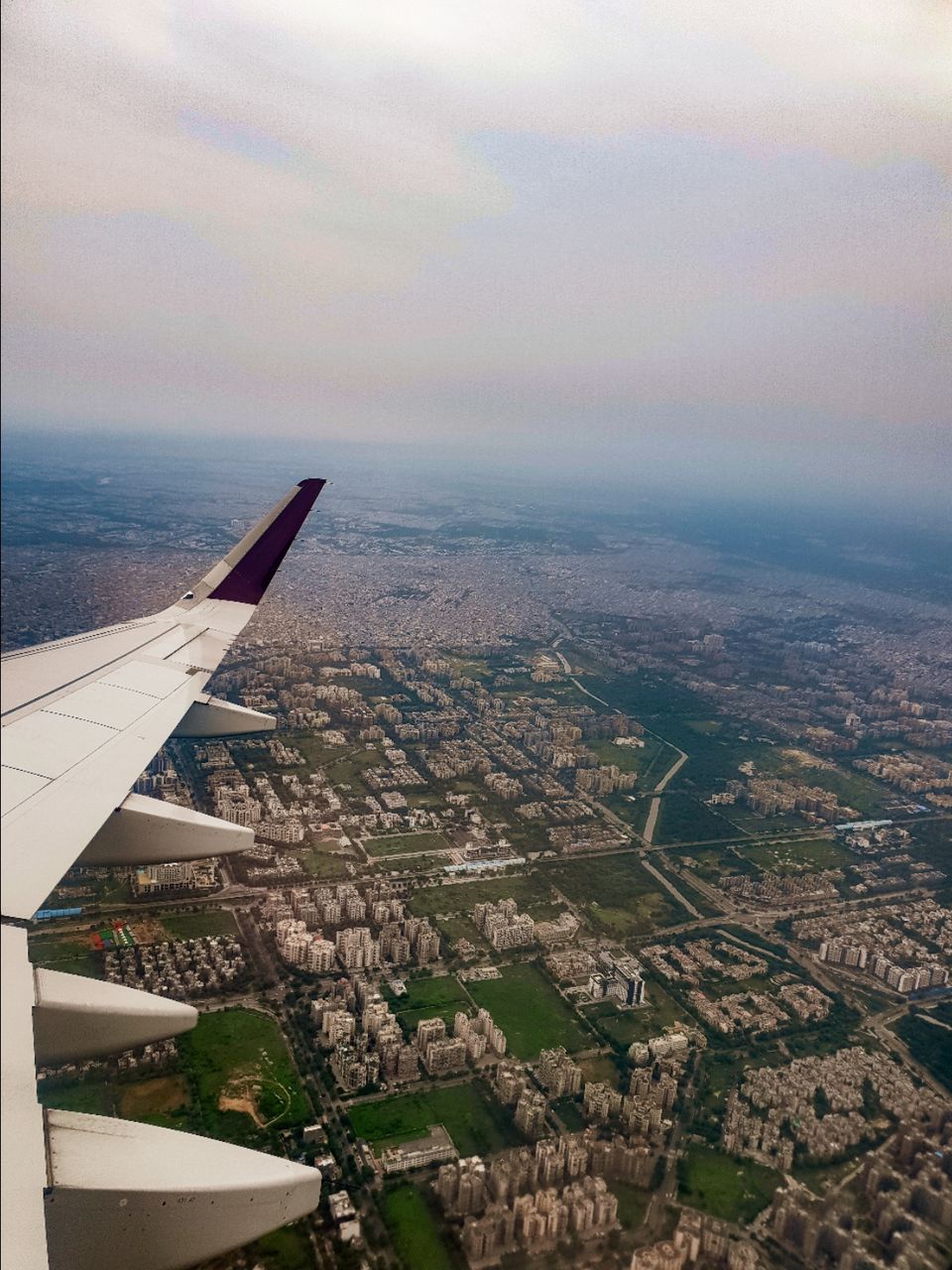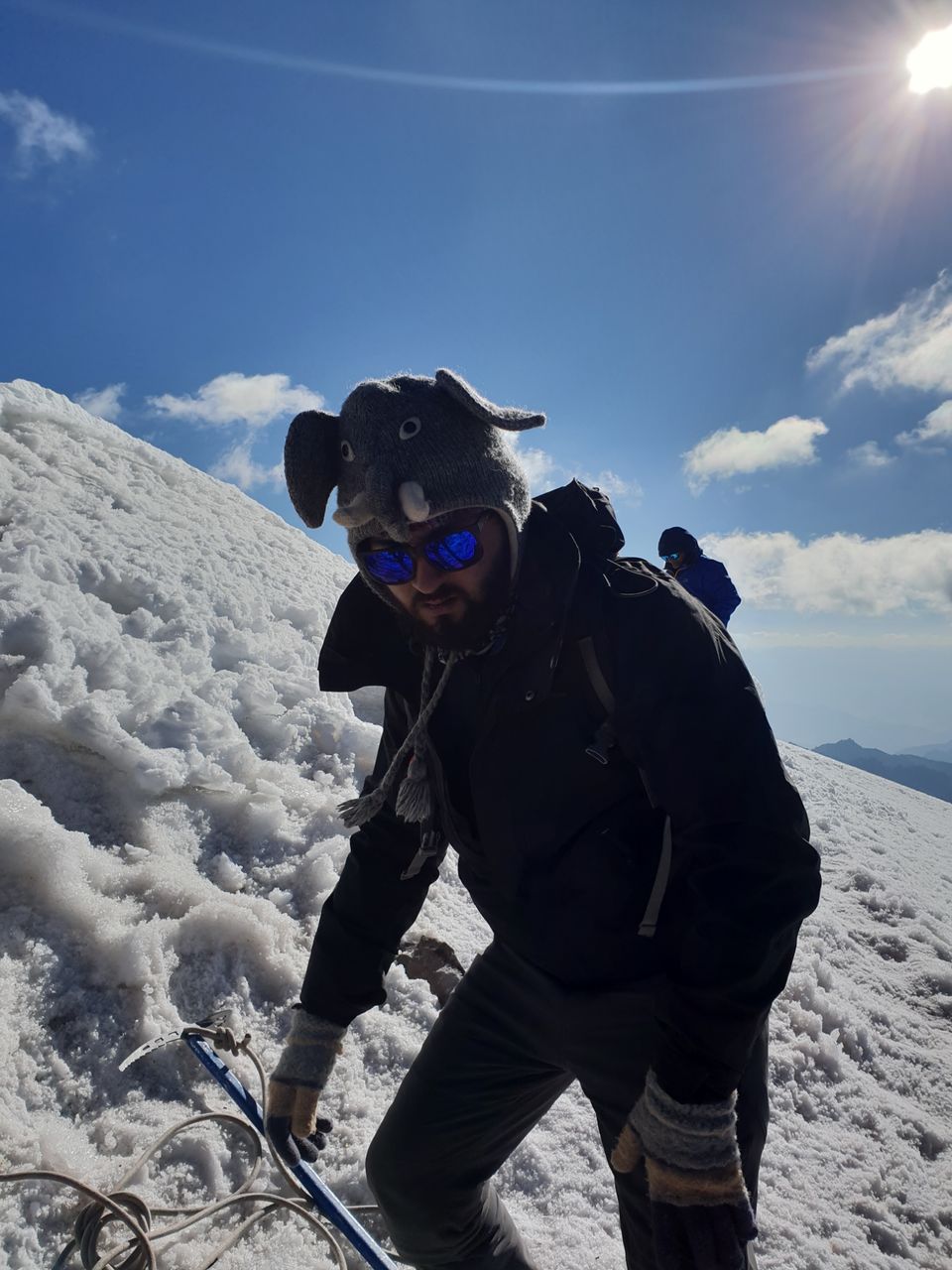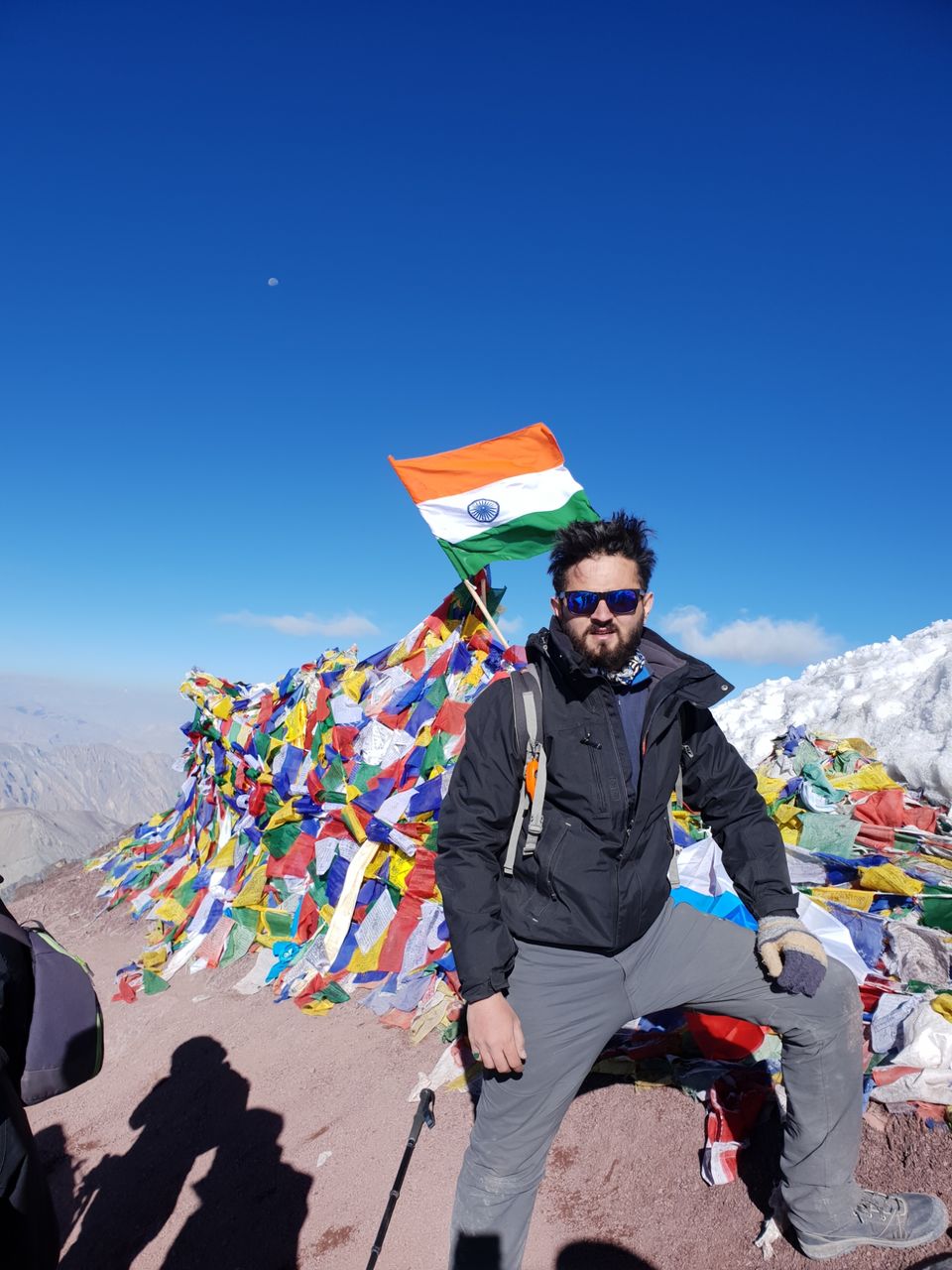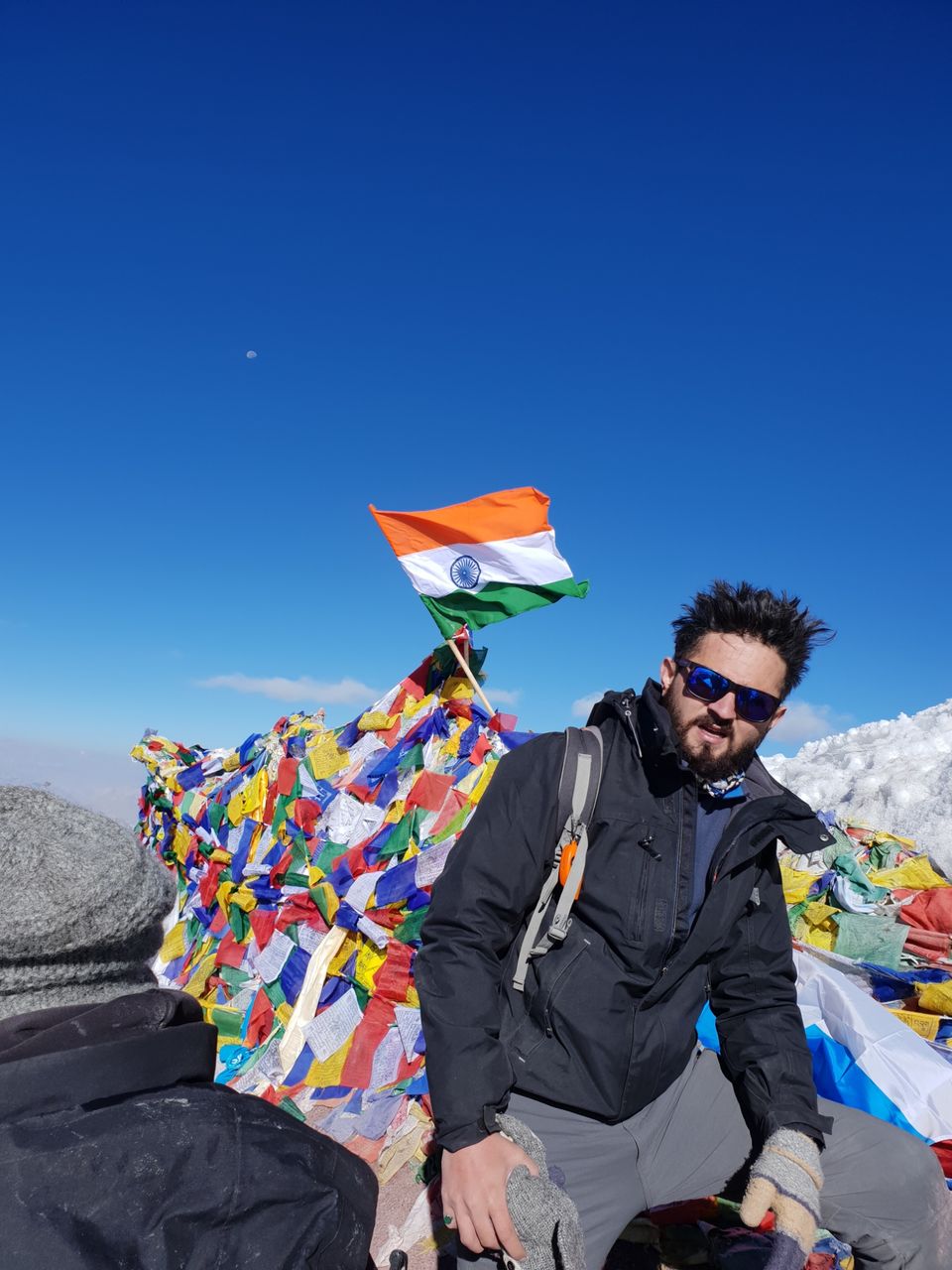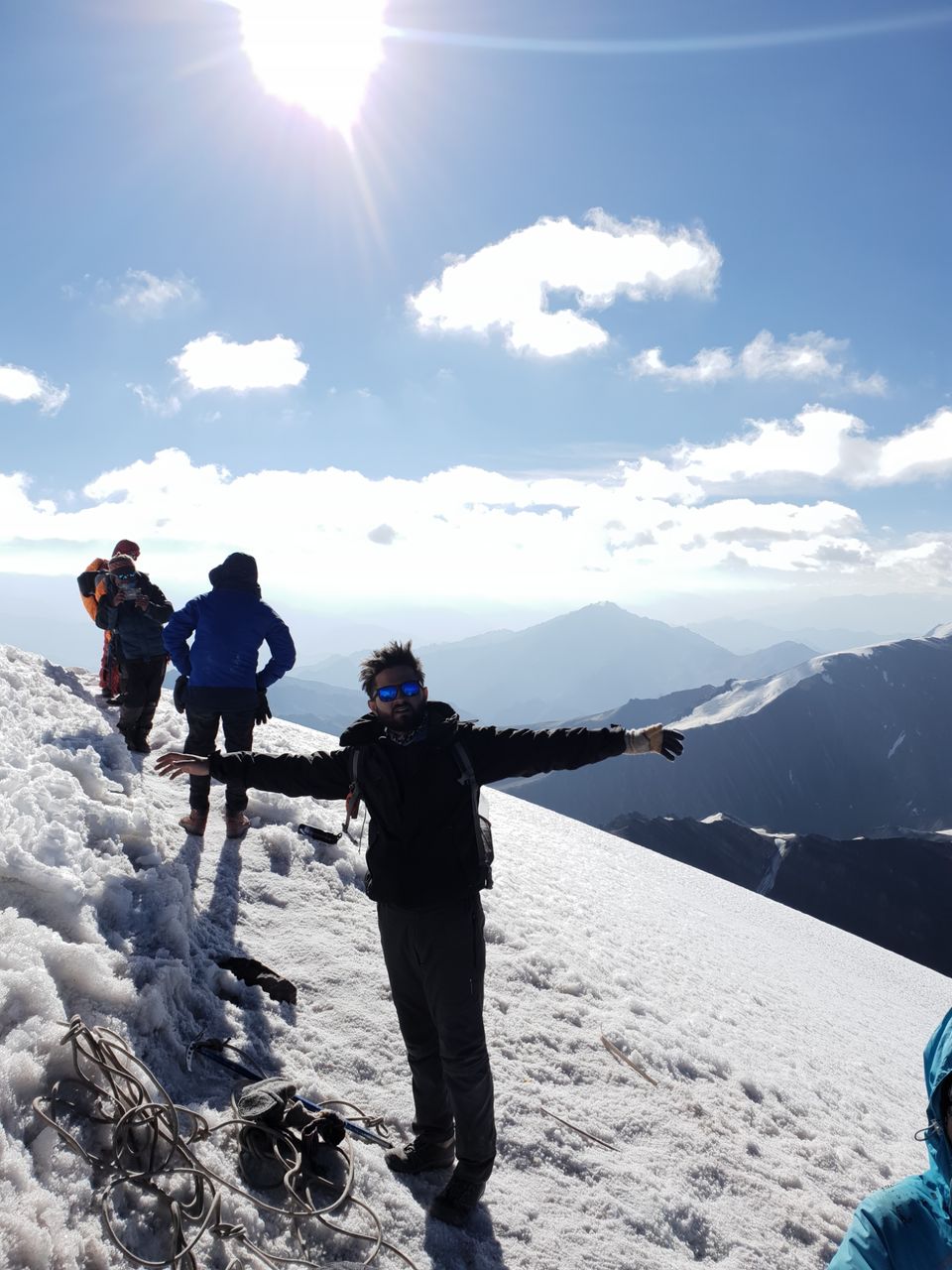 Acclimatization Day - Leh
It was the second day of my trek, and our trek leader visited us to brief about the plan and the conditions up on the mountain.
All the team members were introduced and we all had breakfast together. To remove the differences we also had a introduction session, detailing about what made you do this trek?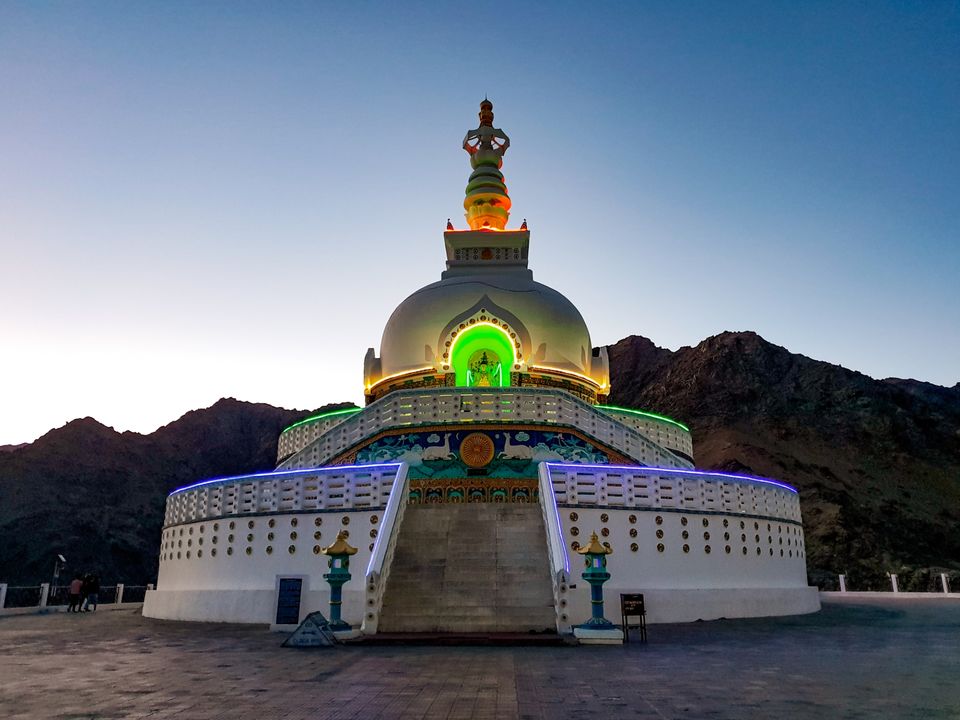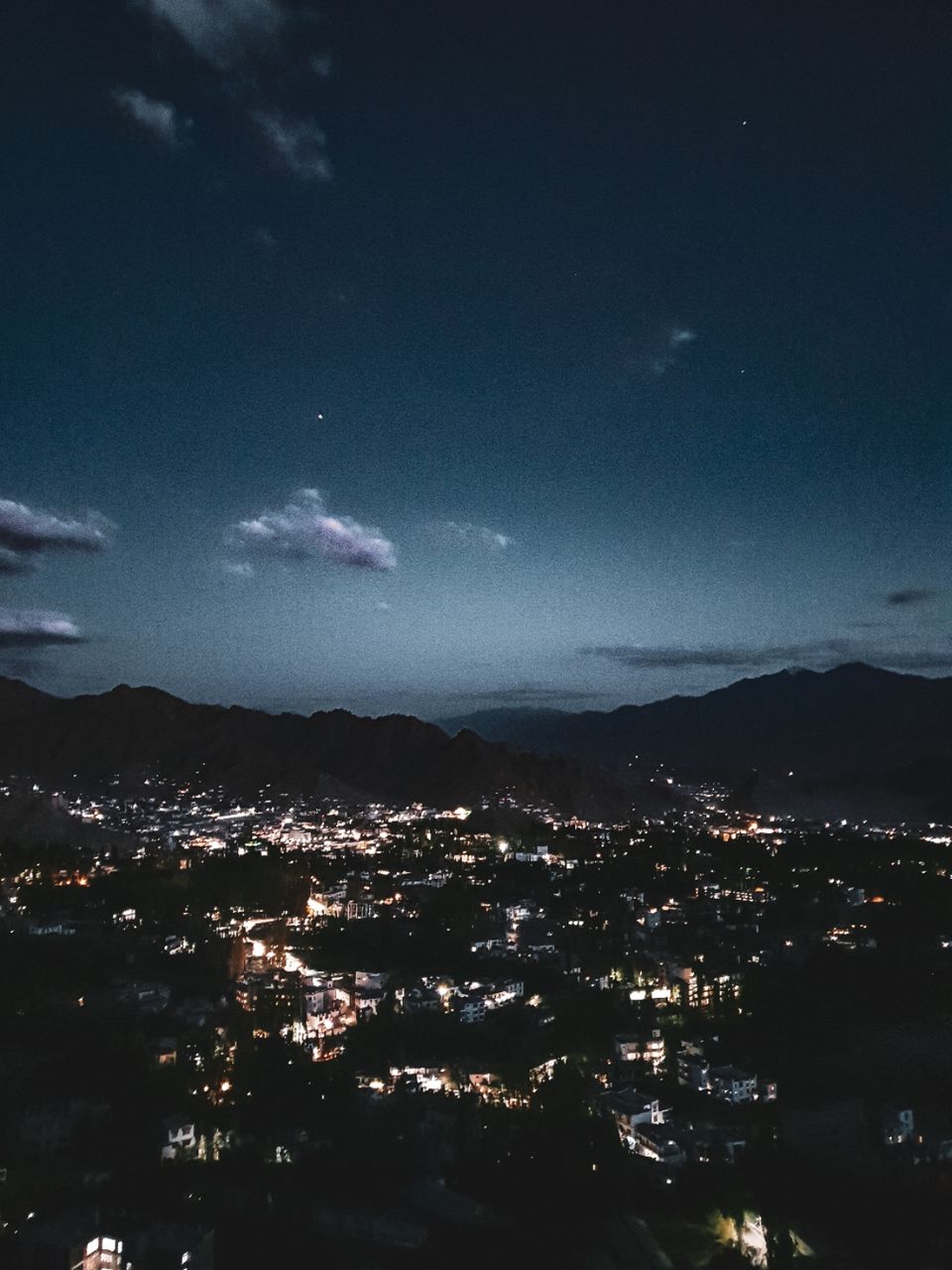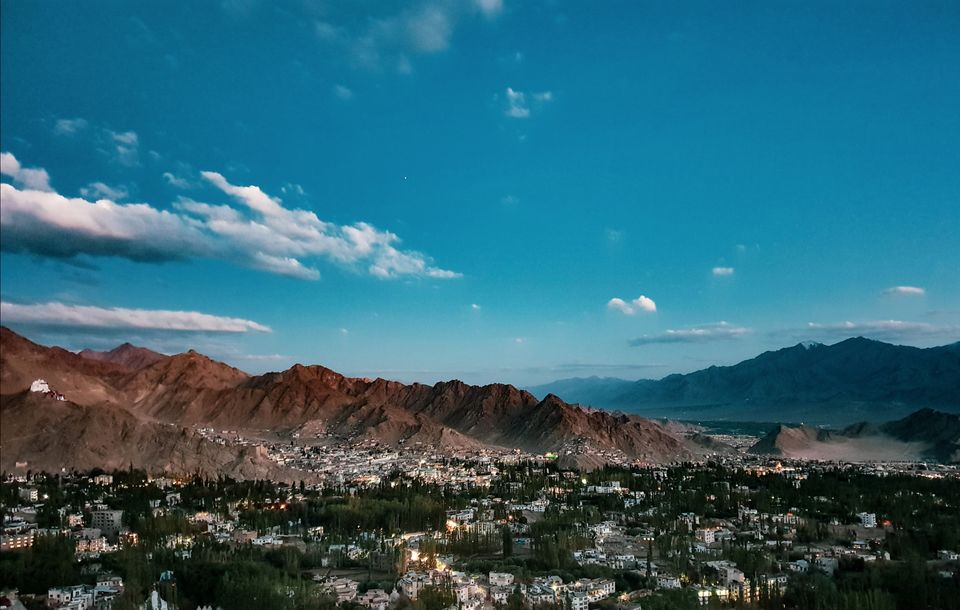 We started from Matho Village to walk towards our dream Mountain Stok Kangri which is of 6153 mtrs altitude.
First day of trek had 14 kms to walk and 5 rivers to cross, we had been given packed lunches, it was an amazing day with all the trekking team and team members.
The way was so beautiful that we could not stop ourselves from taking frequent breaks to appreciate the nature's beauty.
We pitched our tents at an height of 4200m and slept after eating amazing dinner.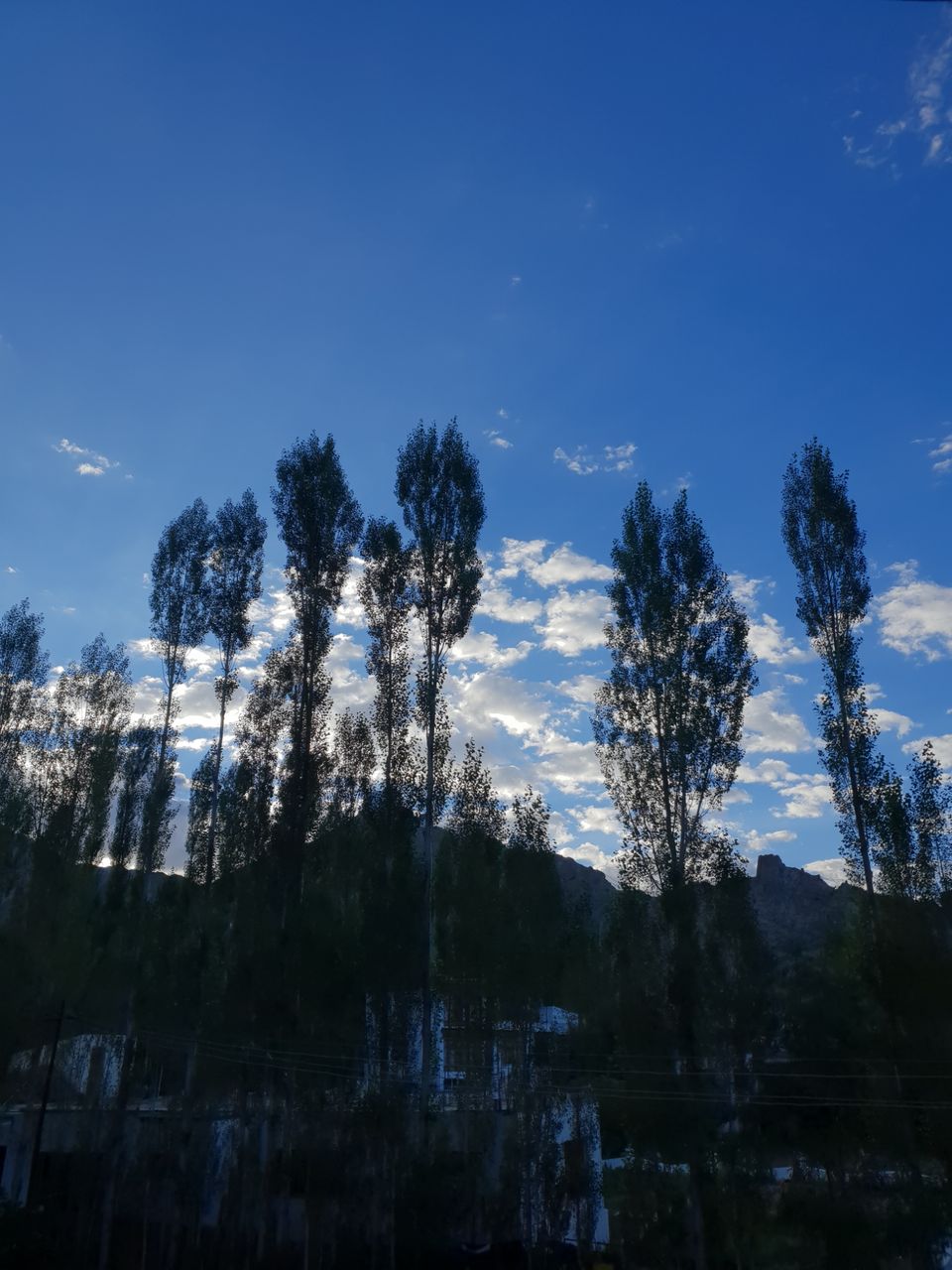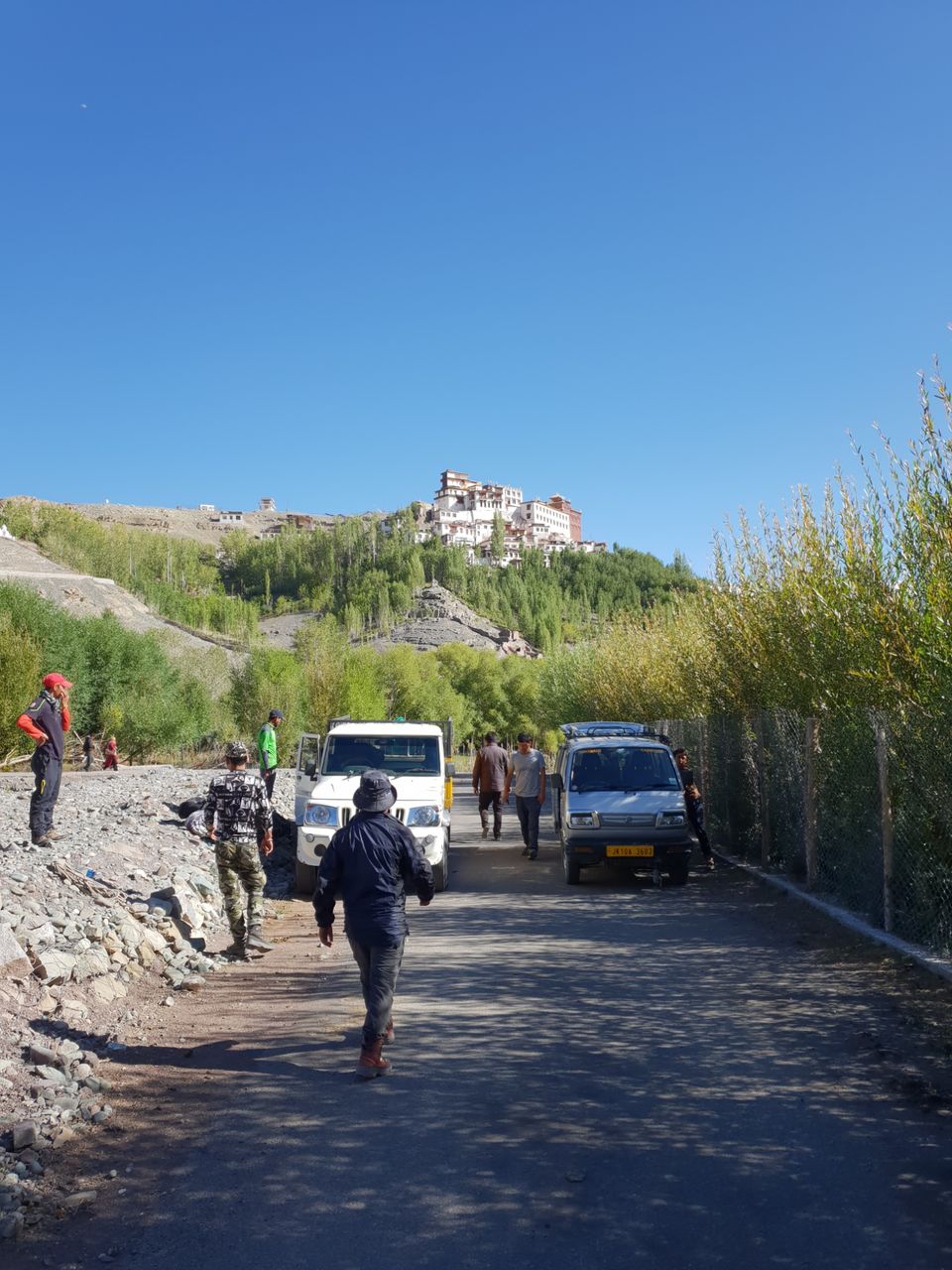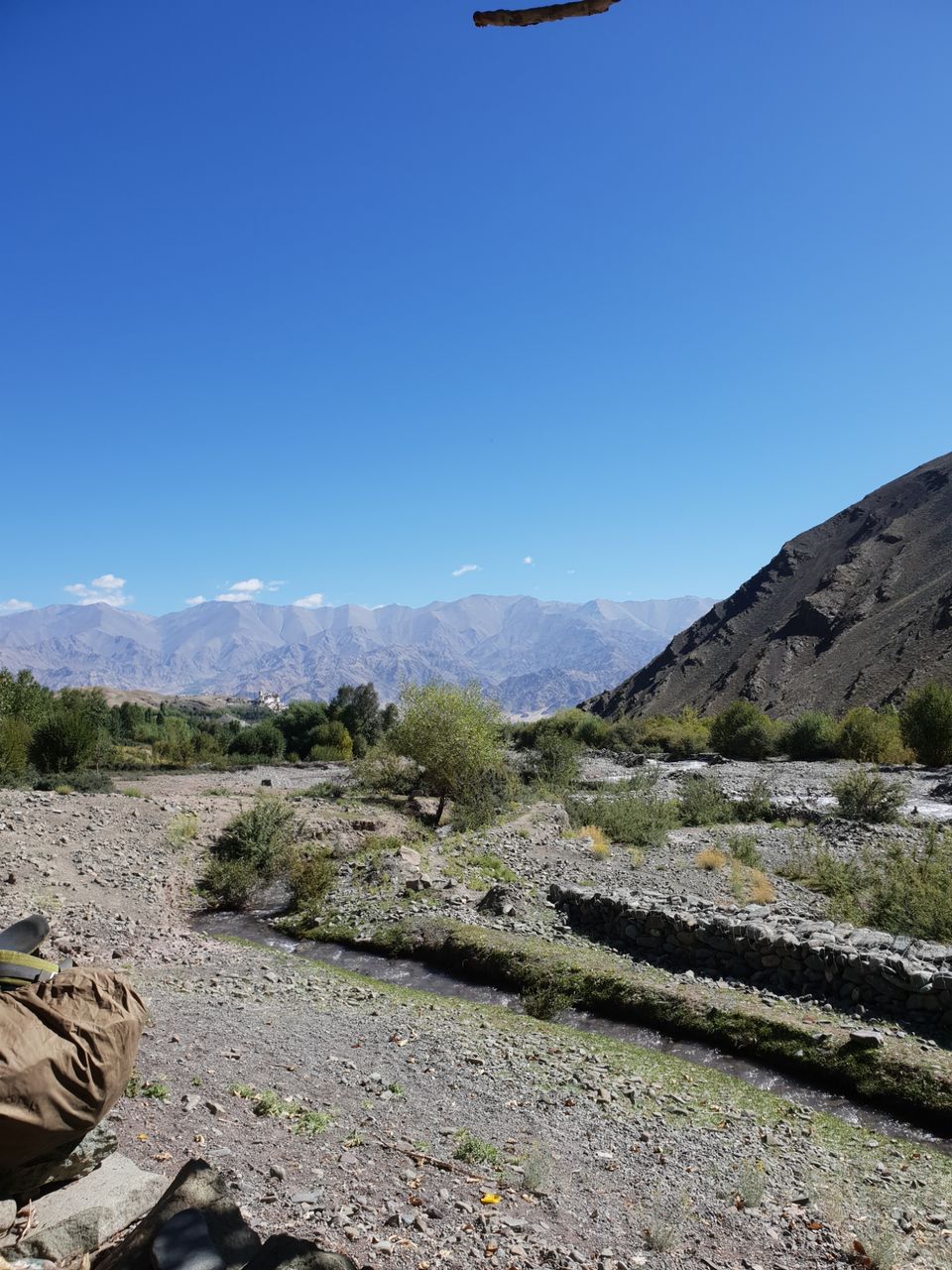 7 kms walk to cross Matho La and reach Mankorma Campsite.
This day was suppose to be the easiest though which turned out to be a little tiring. We had to climb almost 700m to reach Matho Pass which is at 5000m and we managed to be there and get the first glimpses of our dream mountain.
After the Matho La we only had to descend and reach our campsite at Mankorma which we did in 2 hours crom the Pass.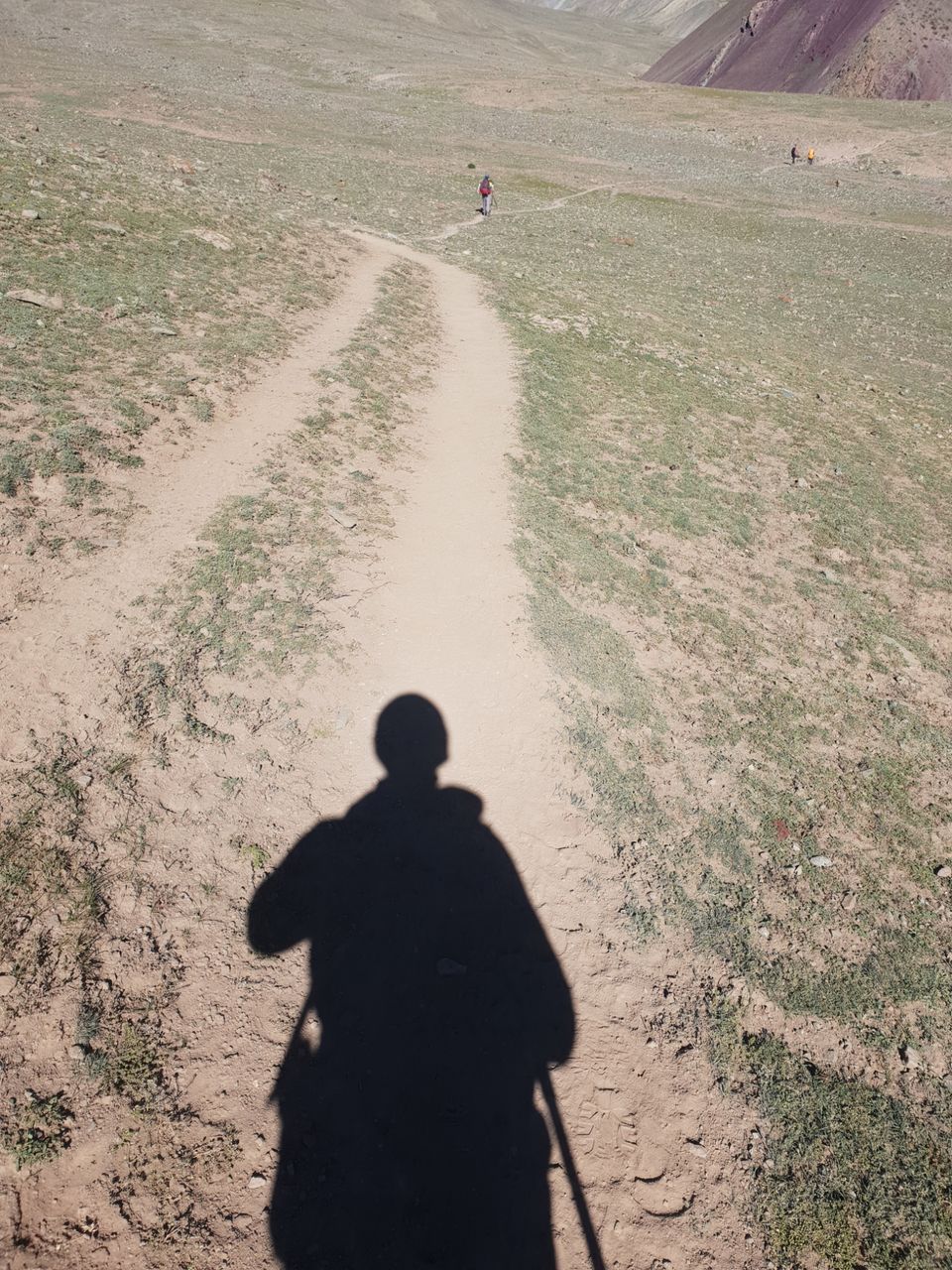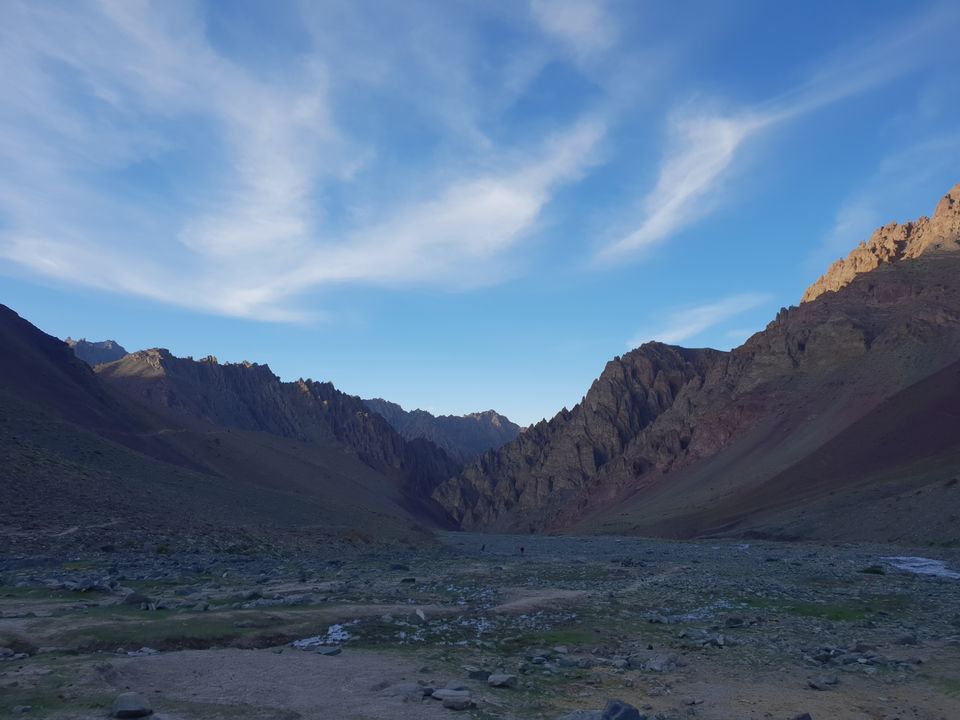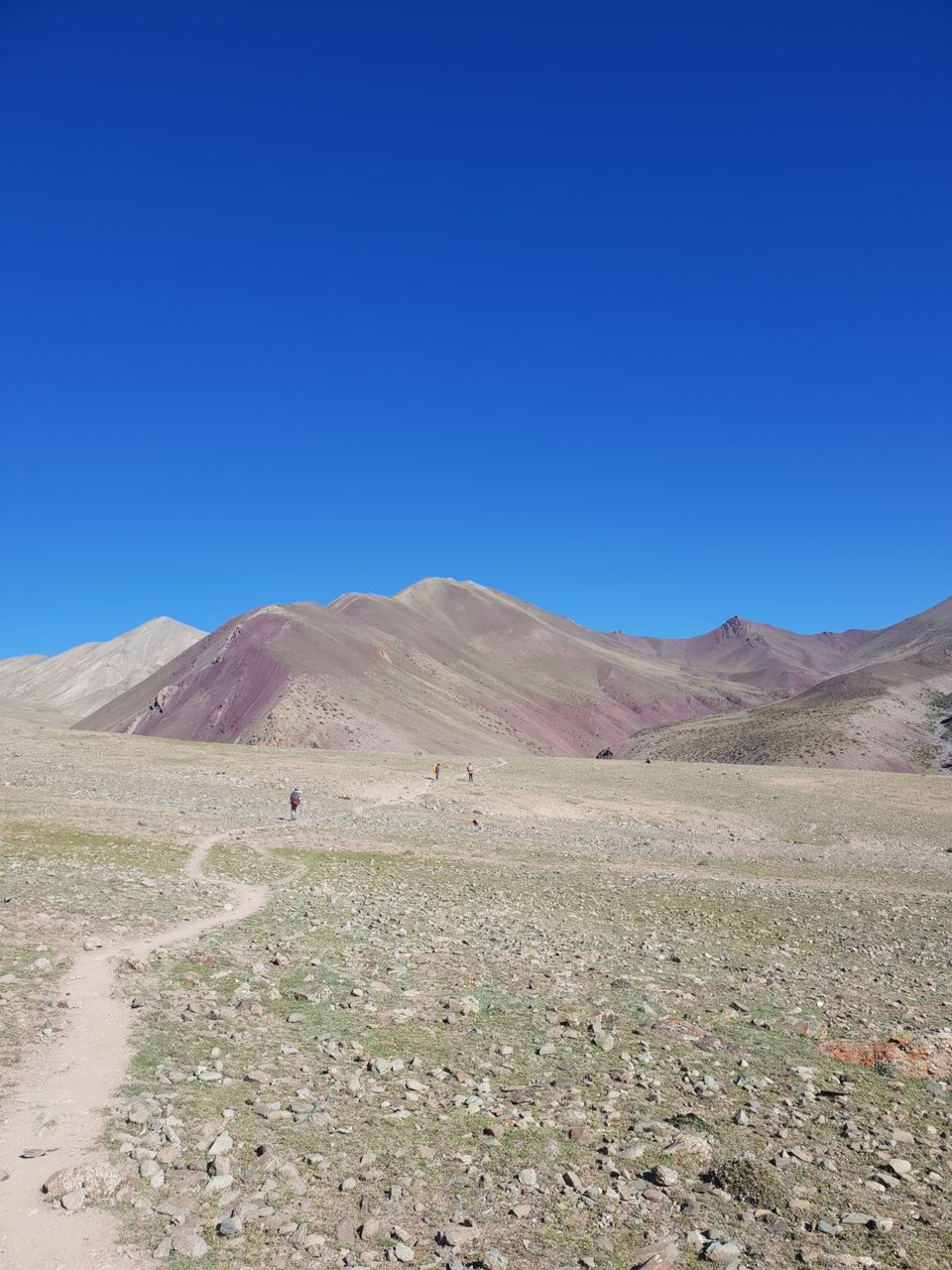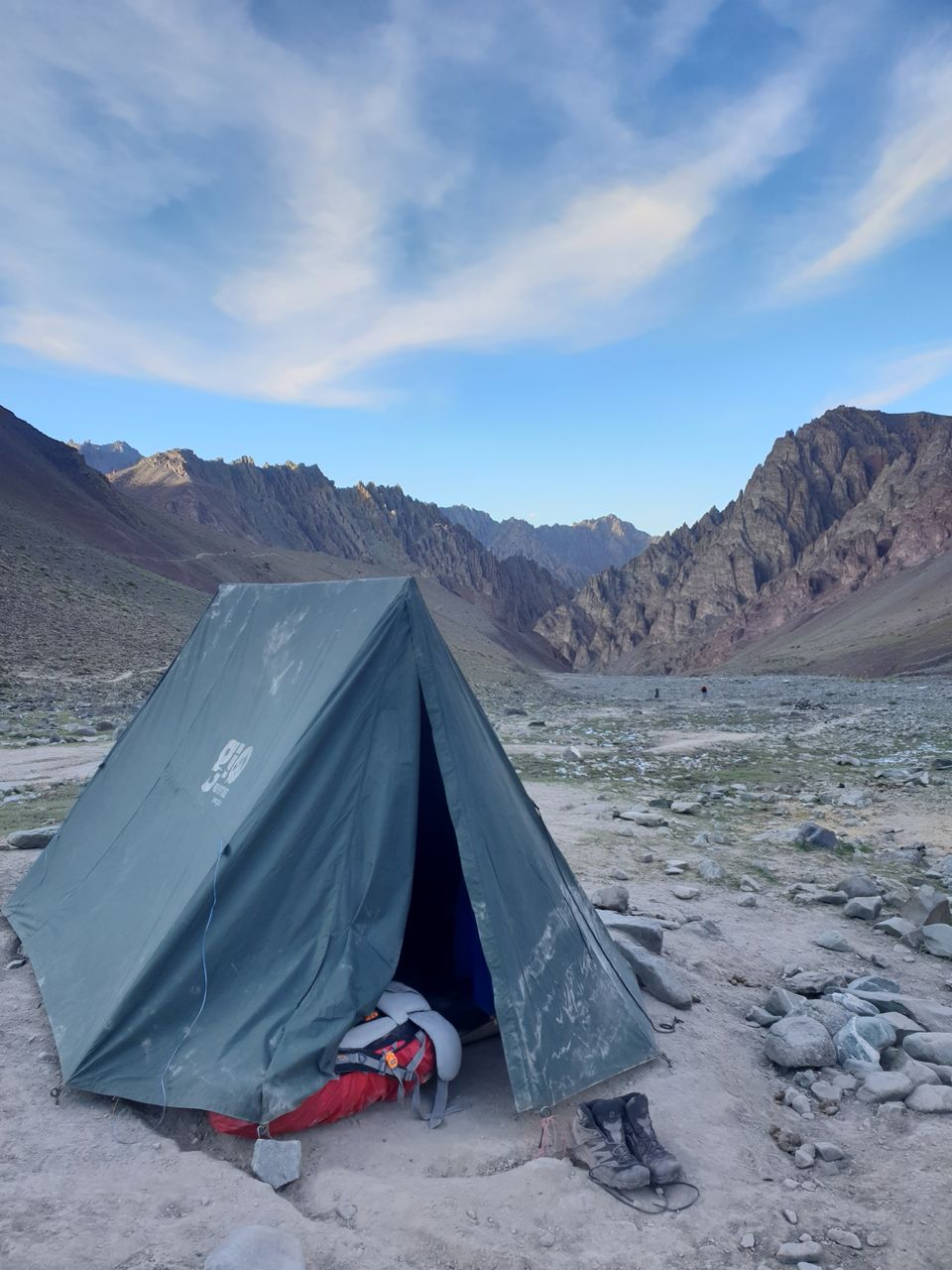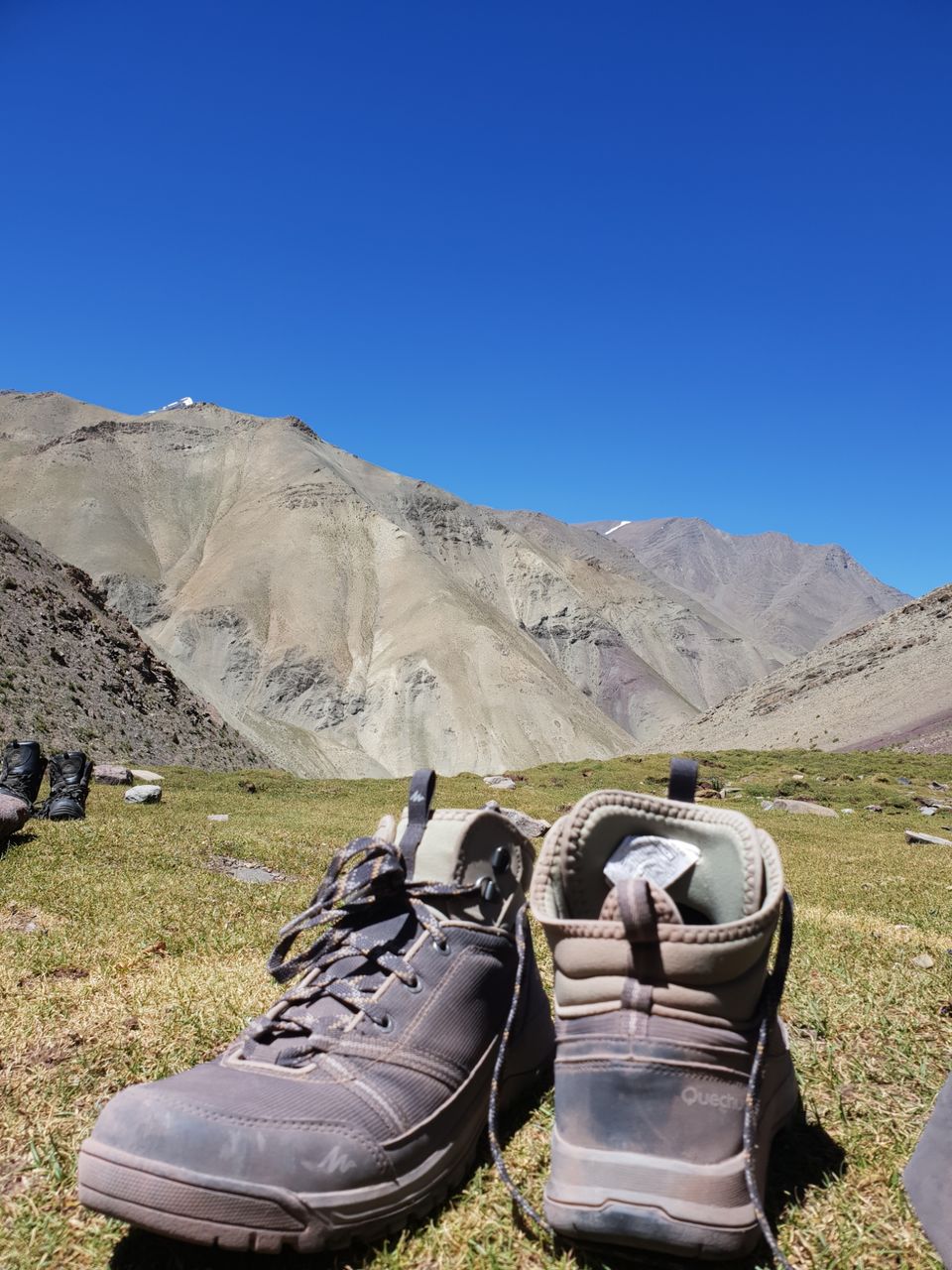 Day to reach Base Camp at 5000m above.
We started this day esrly to reach base camp esrly  so we can practise  short hikes and enjoy ourselves.
The view from the base was awesome becsusevof all white mountains all around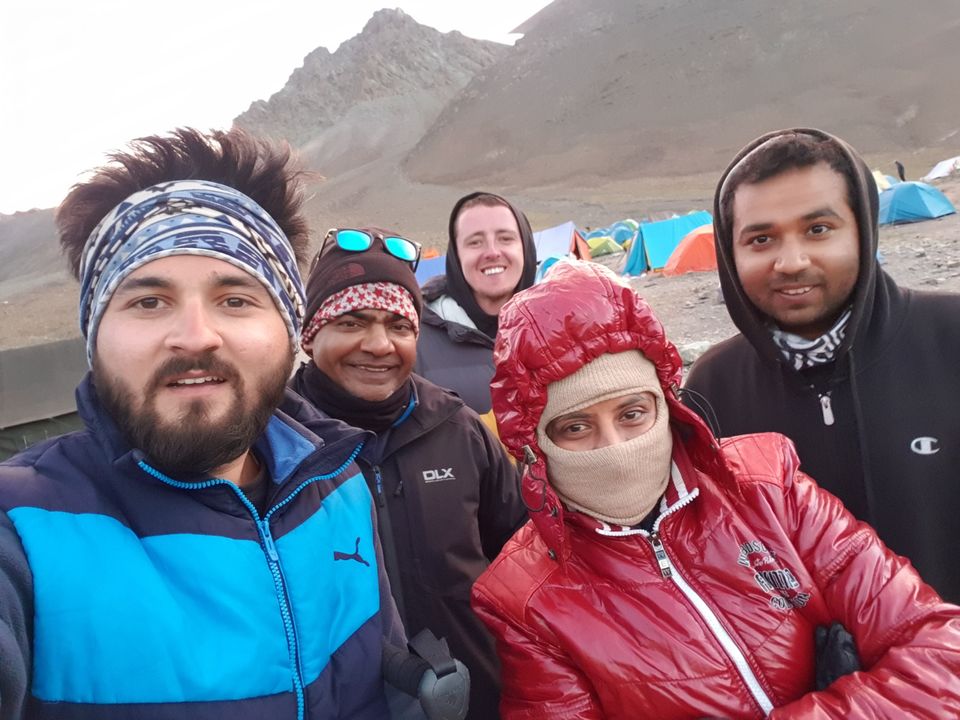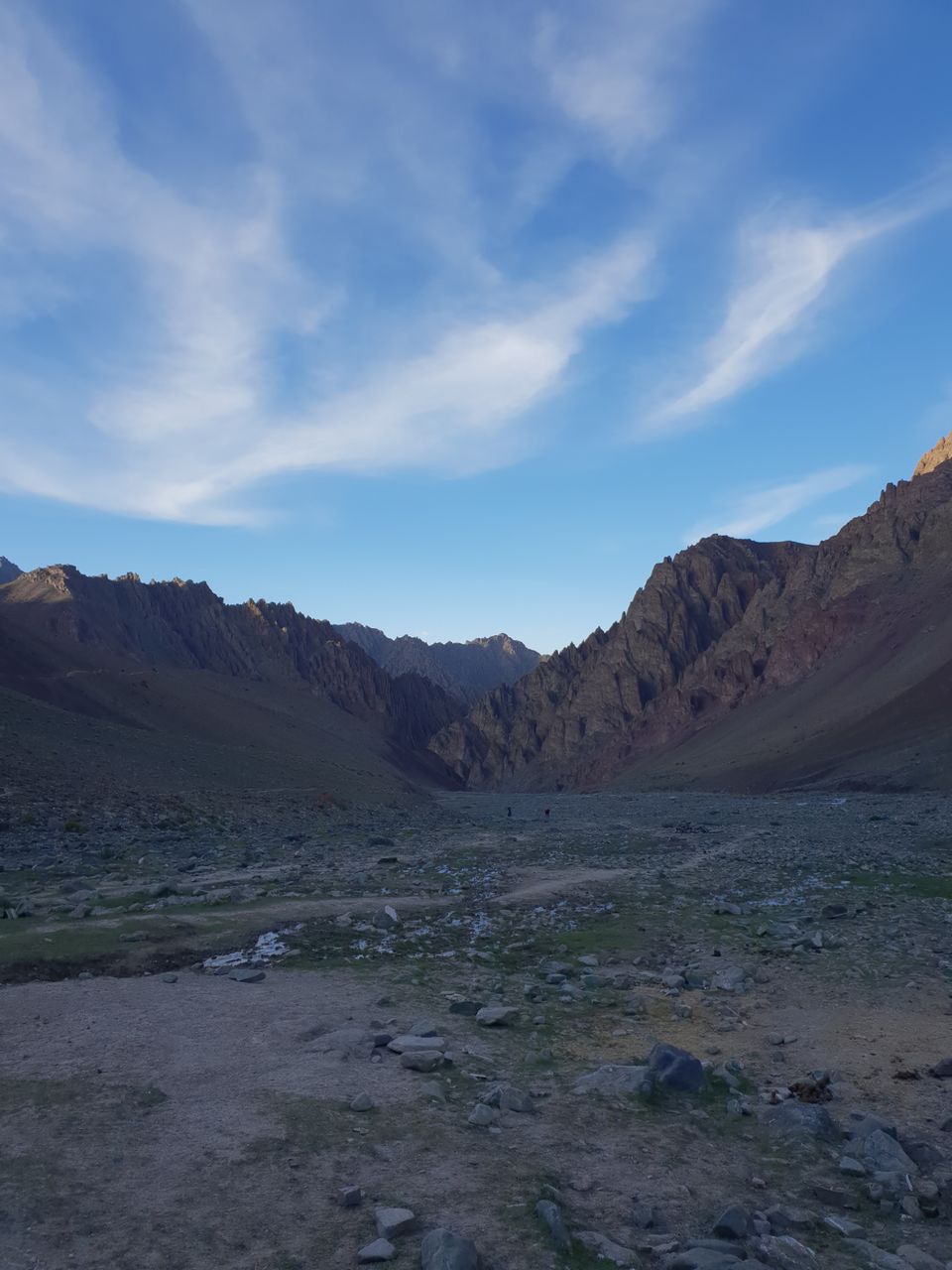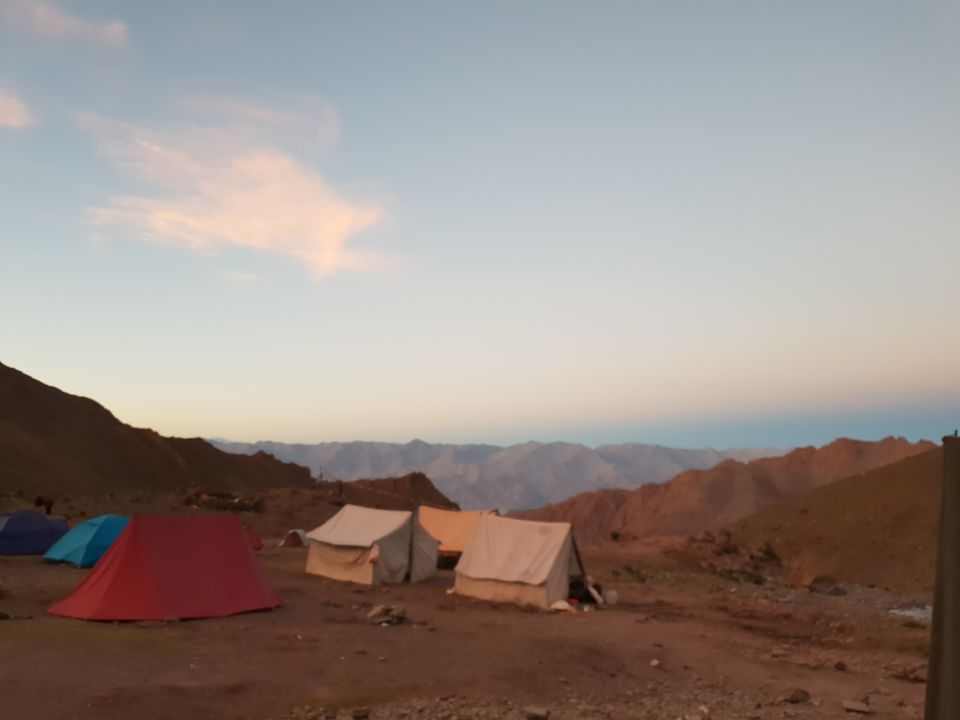 Again a rest day at Base Camp, we had been given a buffer time to leave house in sometime.
Though we had to go and practice our Rope up custom and walk to small hike near to besure abour techniq.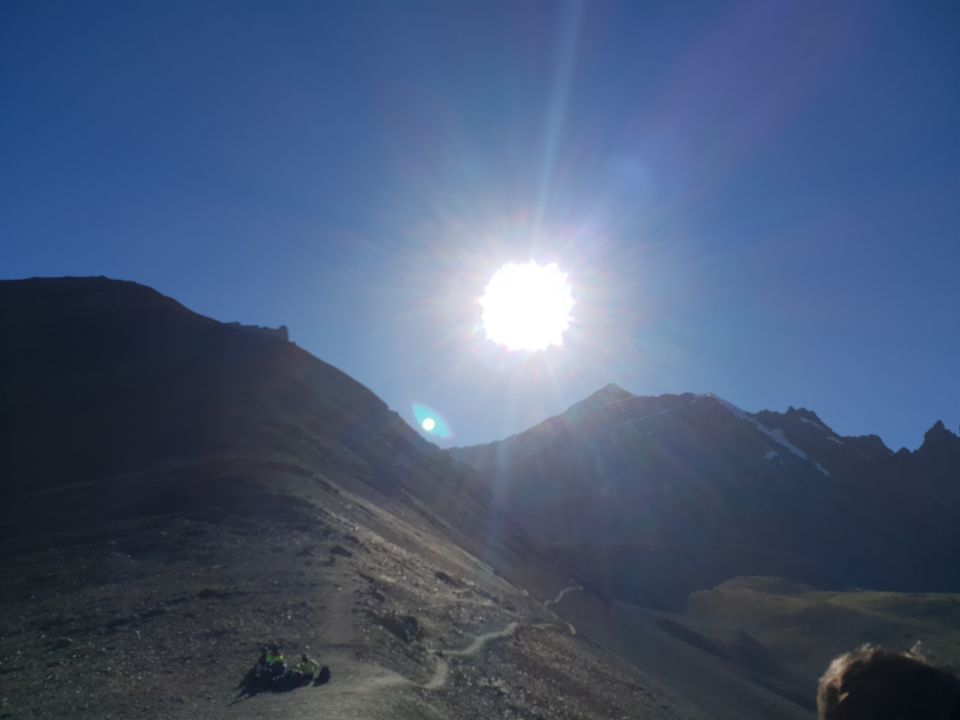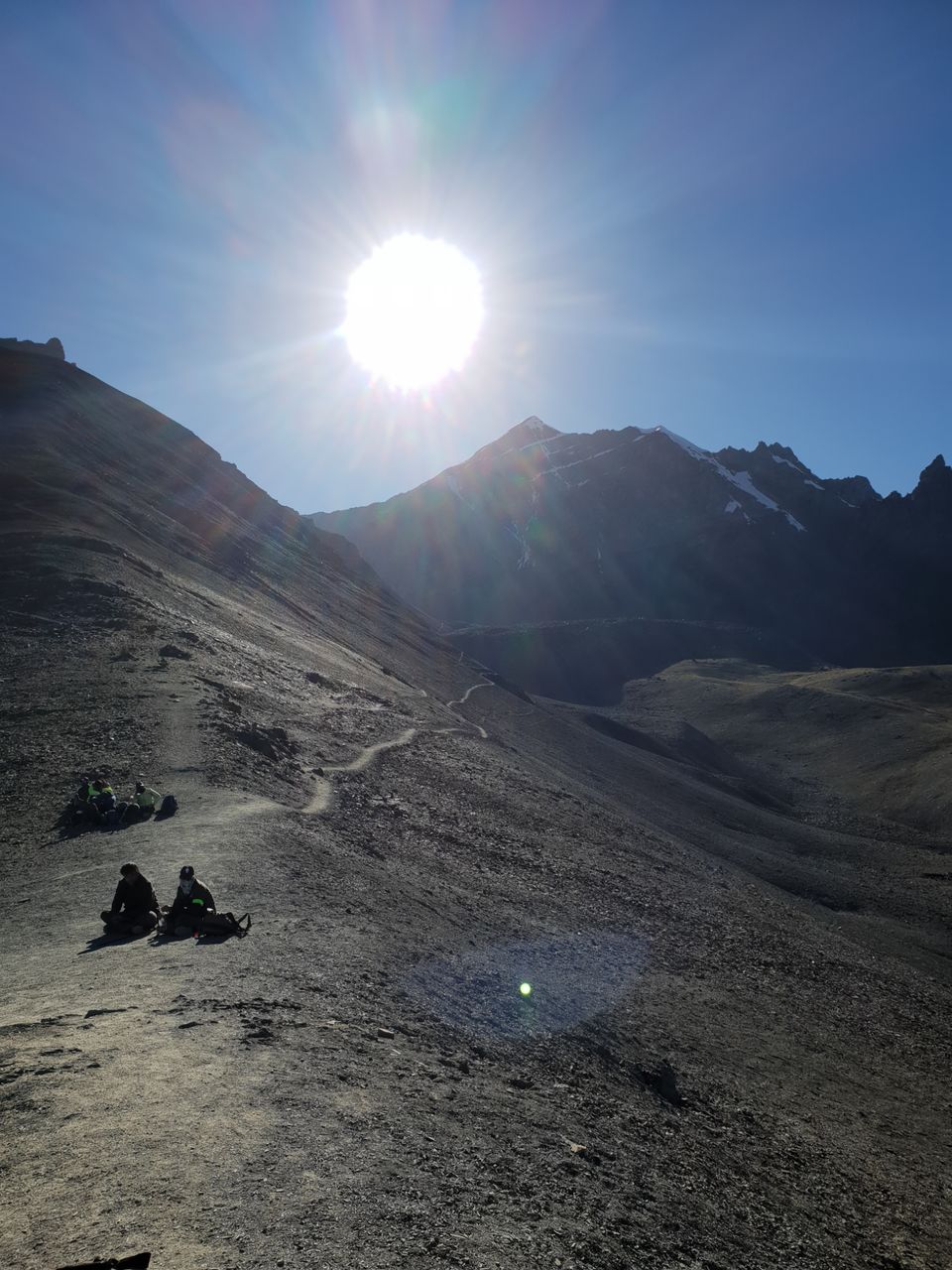 We had to leave early in the morning around 12 AM, and we all were ready to test our nody and see if all of us could climb thst mountain.
It was pitch dark, was only able to see Stars from nakes eyes, which was the best thing ever.I felt sleepy while Ibwas climbing uphill with help of headlamp, torch. The Glacier is massive and dengerous.
It was amazing to reach shoulder before sunrise and sit there peacefully to watch sun rise from the top. It was an amazing trip.