"Please let's take a short break yaar. It has been so long!"
It was an end to one of those innumerable fights and we both were exhausted! In this world of constant shifts, we are two human beings struggling to survive a long distance relationship. States apart, continually battling final year pressures and frequent nervous breakdowns are just a part of the long list of obstructions we regularly overcome. And anybody who's been in a LDR will accept that video chats and phone calls no more work after the threshold. You need the touch. You need the smell. It was time for a timeout!
Perhaps that's why tickets were booked minutes after I saw her text. We decided to take the weekend off, and scrapped out the Monday from the weekdays. It was one of those passionate emotions where affection overpowered work, and we were going to Puri. The destination is very common for a Bengali (like us) but the companion was different! This was our first (somehow) big trip, and we were excited; a little apprehensive because this trip had to be anonymous, but we had to take the leap. A booking app gave us amazing discount at a beach side guest house, and we were sorted. Then began the wait.
I was never fascinated in planning (as my trips always are just a backpack) but I realized there is a special charm to post-trip plans! Especially when your girlfriend does them, and you get to listen to all her elaborate plans, and questions about what would we wear, and (most importantly) what would we eat! Blessed am I because she is a stoner as well, and she successfully maintained the hype with all her plans and apprehensions! We discussed the places we were to visit, where to try good seafood, as well as minor details like what I should pack. It had been two complete years we have known each other, and there was no room for any mishap! The journey hadn't yet commenced, but memories already started coming in!
Come the day, and I was boarding the evening train to her place from where we would proceed to our destination. I arrived next morning, picked her up and had a tea at a roadside stall before taking the bus to Puri. Getting to Puri is pretty easy, it is well connected by train to the entire country, and it is a pleasant two hours of drive from the nearest airport at Bhubaneswar. One generally gets a plethora of hotels and resorts to pick from once they arrive, but I prefer doing my reservations prior to arrival (specially when I am travelling with someone); it's neater for me that way.
Having got to the temple town of Puri, we were greeted by the white foamy waves of the sea; the guest house was a beach facing one, and the location was ideal for a lazy weekend gateway. I was looking forward to a quiet reconnecting time with my significant other, and (tired as we were) we checked into the hotel, only to be happy by the decent room we were given. The crushing sounds of the waves were audible, and that only added to the charm. We were happy to have been located out of the main jostle; the main factor in staying incognito was to go unnoticed, and Puri is exceptionally regular a destination to bump into a known face by chance. Just a small tip to the readers, please try to stay away from your phones while on escapades like this; the exclusive company of your partner is what you need and what you should want here. Any distraction always spoils the fun!
A lot of our time in Puri was spent languidly strolling around the beach, and relaxing. The rough granular texture of the sand was crushing against my feet, giving me a strange sense of pleasure; it felt as if it were massaging my feet, relaxing all the weariness and rejuvenating the nerves! The sand was drawing us into the sea, one step a time. She was sitting beside me, her hairs flying into my face and I allowed the tantalizing smell to take over. I was calmly staring into the invisible horizon, and as I put my arms around her, I felt a strong connection with the surrounding darkness. Few people were spending time on the beach, and all we could hear was the rushing sound of the waves. The scene was right out of the romantic ones we see onscreen! We were lucky to have planned our trip on a full moon incidentally, and the moon was shining bright. The white waves came crashing onto the shore struggling as long as they could, only to be consumed by the ever thirsty sand. It was a monochrome set, with tinges of blue on the background. It was exceedingly calm, and I decided to share the beautiful silence with her as the sand continued its careful pedicure.
The problem with a stoner couple reuniting after long is that they are bound to spend a major share of the time getting stoned together. Getting high with the sea roaring in front of you is quiet different an experience, something we do not get to enjoy every day, especially if it is with your partner. Our plans of getting out into the city and visiting some of the famous place was gladly over ruled by the prospective of comfortably cuddling inside the blanket, and spending time with each other. The city was quiet known to both of us, and we were reluctant to let go of the laziness we much deserved. And that is how our plans changed! All the elaborate plans of visiting places were cancelled, and in the remaining time, we decided to spend the maximum time with each other.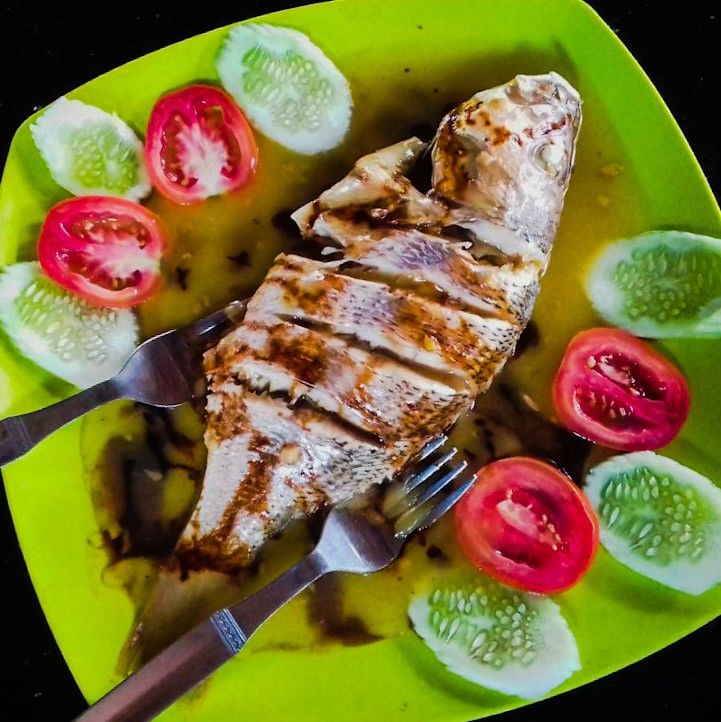 Being food enthusiasts, we had decided to experiment with seafood during our stay. And we did. Remember those shady beach shacks selling seafood which our parents avoided on the grounds of health and hygiene? They are not formidably bad for your health, and are definitely worth a try. A plate of hot & spicy fried crab followed by a whole cooked Pomphret seems to be the perfect snack for two high people enjoying the restlessness of the sea! You wouldn't get exquisite octopuses and squids in there, but you can fulfill your thirst for seafood with a variety of prawns, crabs, shrimps, and sea fish freshly angled out of the sea by the morning fishermen. My pick of restaurants in Puri would be the Pink House (which incidentally was steps away from our guest house) as well as WildGrass Restaurant. A nice evening date at Pink House with Golden Fried Prawn as a starter is a rewarding idea for prawn lovers. While there are quite a few kinds of fish delicacies to choose from, Mayam Pukum would be a traditional dish worth a try. Typically a medium sized King Fish steamed and served with lemon soya sauce, this dish churns your taste buds and gives you a soothing taste of the sea.
Wildgrass restaurant has a variety of options to choose from ranging from Chinese to Tandoors; and one can enjoy the pleasant ambiance of the place. The prawn sizzler is a dish worth giving a try, and the crabs here is tasty. Pair up a plate of fried rice with a masala crab, and that will be happy dining for you.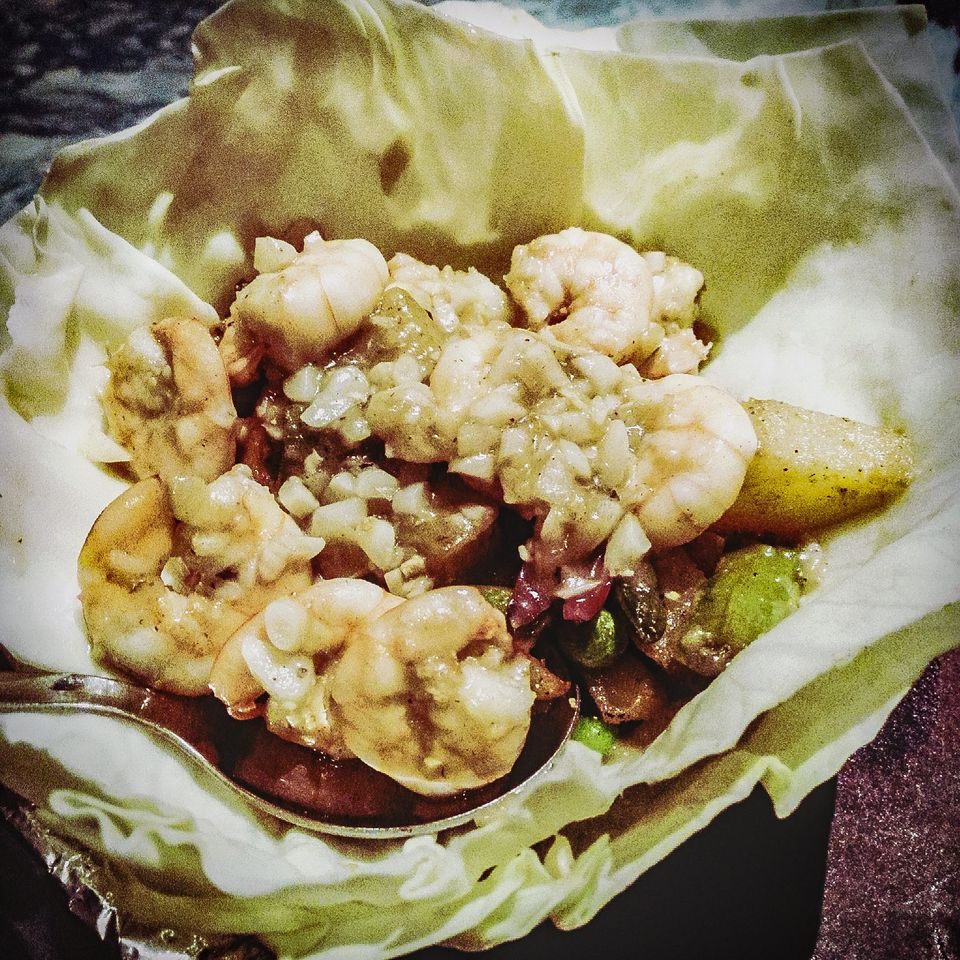 The icing on the cake was complimentary breakfast provided by the guest house. It had a pool facility, but who needs a pool when you have a sea to jump into! We spent a snug and close weekend, and though we weren't in any mood to leave, the vacation was getting over. Weekends disappear fast; this one simply sprinted off to the finish line! It was Monday afternoon, and time for check out. We walked towards the sea for one last time with sad and slow steps, and promised to meet sooner than we would expect! This was nothing close to the thrill and adventure we all look forward to whenever on a trip. This was a calm and laid back tour; ticking places off wasn't exactly the motive; we were glad we could rejuvenate the connection and reignite the spirit of being in love so madly that distance hardly becomes the obstacle!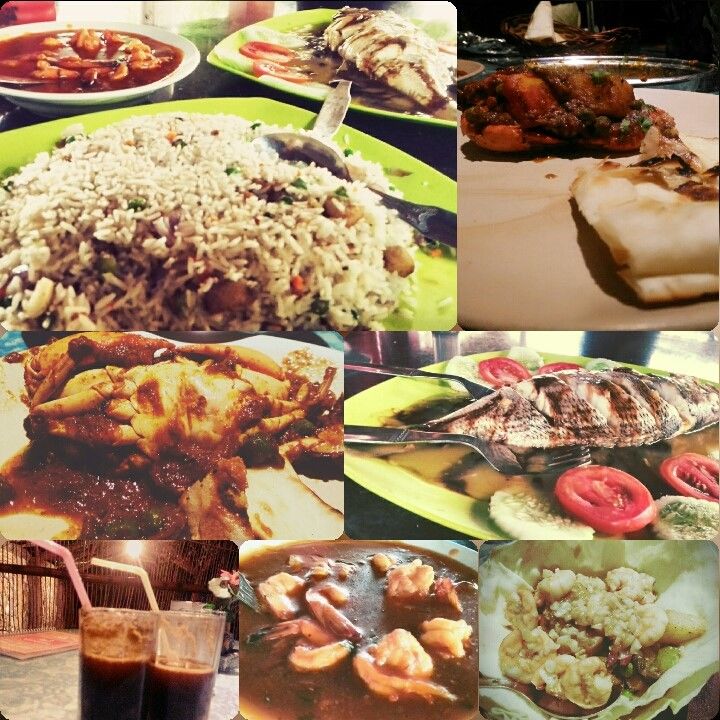 In this world of fast paced careers and layers of responsibility, we often forget to refuel ourselves so that we can function smoothly! Travelling is one of those ways to bring yourself back on the track. It is a medicine which heals, and strengthens the healed! For many, it is passionate thrill, or a vacation sport, and yet for many others, it is just a tick off the list. For me, it has been the wild enjoyment of an unplanned backpacking safari or the scheduled itinerary of an educational trip. It has been the silent medicine to heartbreak, and the means of rejuvenating the love between two humans! I have baked myself in the assurance of a family trip and have anxiously undergone the tension of an incognito escapade (like this one). Two humans staying apart and busy with their own lives resort to taking a break and travel to a destination to spend some quality time together; it may be a secret trip, and there may be many places of getting wired, however with the right bit of planning, it is definitely worth a shot!
As I was boarding my train back on Monday night, I felt a strong melancholy for having to go away again, but was forced to accept the fate. As the train started inching away, a hand waved at me, and I felt the impulse to run back; however this wasn't a film, and I wasn't any hero. I had to go. With every passing minute, as the distance started increasing, the memories etched stronger inside; they were the basis of our survival till the next one, and had to be kept properly and safe. Puri was nowhere thrilling, but is extremely close to my heart, for the person I share the memories with is for a lifetime!!!
A small tip for those who are planning to go on escapades like this, do not be too apprehensive of what might happen. You will never know where you are going if you do not take a step. Things go wrong all the time, but with the right bit of planning, every minute problem can be easily averted. Shutting down all means of communication is best if you want to go off the grid. However, this is not always advisable; in case you want to stay low profile, make sure you disable location services in your phone. I would request all of you to minimize your device usage for these days. Turning off the internet is the safest option. Don't upload these pictures; these are your private memories, and are best enjoyed in confidence! In case things go haywire, improvise intelligently! Hop on the train and surprise your loved ones by taking them on a romantic escapade, I am sure this will paint the colours back!
Cheers!