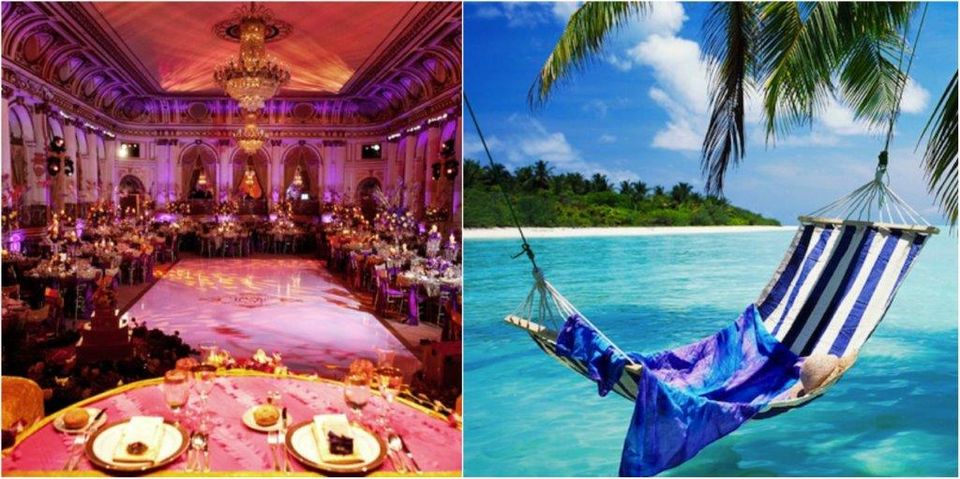 Previously, I wrote about how to plan a perfect honeymoon. Only I forgot that it can never occur in India. For most of the Indians, it's a myth. It's not because we have less money to spend, but we spend so much on our weddings that at the end we left with pennies.
One time I was babbling to my friend from South Korea and we were discussing culture in our land. It was a healthy discourse and at last, she said she wanted to go to an Indian marriage. Not because of all the rituals, but to realize that where you guys spend so much of money. She was having many Indian friends and had heard many stories about this. Then the conversation moved from Wedding to the honeymoon. She told me, she went to Paris- "One of the most Romantic places on earth", on her honeymoon. In turn, she asked me where people in India go for Honeymoon and since I told her I planned HM's, she was curious to know the result.
I was speechless because I don't want to tell her the truth. I told her- since India has such a huge population, and then you will find here different class and category of people with changed ideas and feeling. Hence, it's difficult to decide where Indians go for Honeymoon. As far as my clients are concerned- First, I guide them about all the different places and then they decide. But no-one wants to do experiments with the destinations. Likewise, we Indians are so tight to our food that sometimes the destination loses the conflict when it comes to food. She was stupefied to discover that. She was not able to digest this fact, even though the place is the beautiful place on earth, but if that place doesn't have Indian food, Indians will not go. I also told her that in that respect are some class of people who are not prone to food so that class of people is ready to try out.
The other cause that bars people from traveling to some of the exotic locations is the budget. It doesn't mean that they don't have money. They have but almost 90% spent on Big Fat Wedding so at the end what left is a centime. Hence, that is why most of the people cannot spend on their Honeymoon. Besides, people here considered HM as a subaltern.
Besides, we hold a concept of the Late honeymoon. She began laughing when she found out the word- Late Honeymoon. She immediately said- "Then it's no longer a honeymoon, it's a holiday."
Thus, this conversation was ongoing and at last, she told me- Gautam, you necessitate to take a change and spread the awareness. The honeymoon is very important for newlywed and it should be well planned so it serve the purpose.
Finally, I will conclude this by saying: What you want to be more memorable-
"One day or One year"- It's time to think.