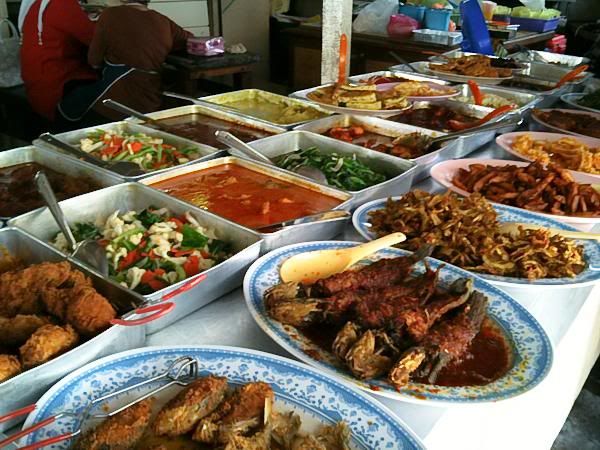 It has been rightly said that Malaysia is a food heaven. Malay, Chinese and Indian cuisine are absolutely mesmerizing in Malaysia. Have you tried curries over banana leaves? Try it once and you will always ask for more. Below are some dishes, ranked according to their popularity in Malaysia.
Travel Suggestion: Arrive in Malaysia by booking an express bus ticket online from redbus and letting the roads bring you close to these beauties. The online bus booking option creates huge convenience in terms of money and time. Moreover, you get to choose from a wide range of buses and seating arrangements.
BakKutTeh
Bak KutTeh aka meat bone tea is a unique meat dish quite popular on the streets of Malaysia and Singapore. It is a combination of Non Vegetarian food alongside natural herbs infused together to make one sumptuous finger licking dish. Thanks to the herbs, this dish has an earthy flavor. Served in a clay pot, this dish makes the perfect option for breakfast.
Pro tip: Having it for lunch with plain rice is a complete yes too!!
Chee Cheong Fun
A quick snack on a long day is something we all would relish. How about a rice noodle roll? Chee Cheong fun is just that!! Rice noodles with customizable fillings ranging from vegetables, shrimpsto pork and you'll surely go bananas over this delicious dish.
Clay Pot Loh Shu Fun
Ever had rat noodles? If not, you should definitely give Clay Pot Loh Shu Fun a try!! Fret not, it has got nothing to do with rats. It is just one of the names given to this dish apart from silver needle noodles. Prepared in a clay pot in order to retain the heat, some stall vendors optionally add vegetables and meat as toppings.
Pro tip: Add some Dark soy sauce!!
NasiLemak
NasiLemak is the nationaldish of Malaysia. Generally consumed for breakfast the dish is made by mixing coconut oil with pandan leaf. Dried anchovies gives the rice dish a floral smell. Sambal is the secret condiment added to the dish. Have it while it is hot to savor the taste.
Satay
One of the most popular dishes on Malaysian streets, Satay, is made from grilled and seasoned meat. Meat may consist of goat, chicken, mutton, beef, fish or even pork. Served with sauces made from dried peanuts, the dish tastes absolutely delicious. The dish has become so famous among tourists that is now found on almost all corners of the streets.