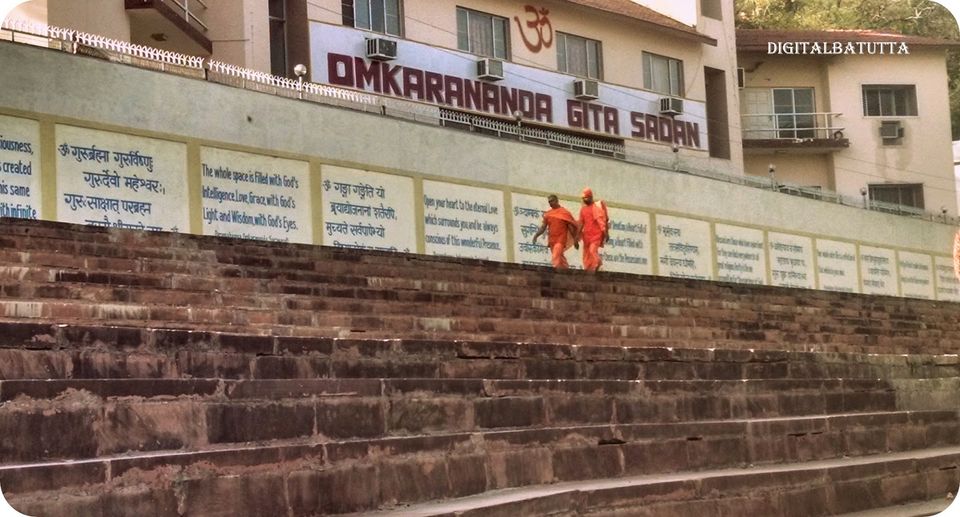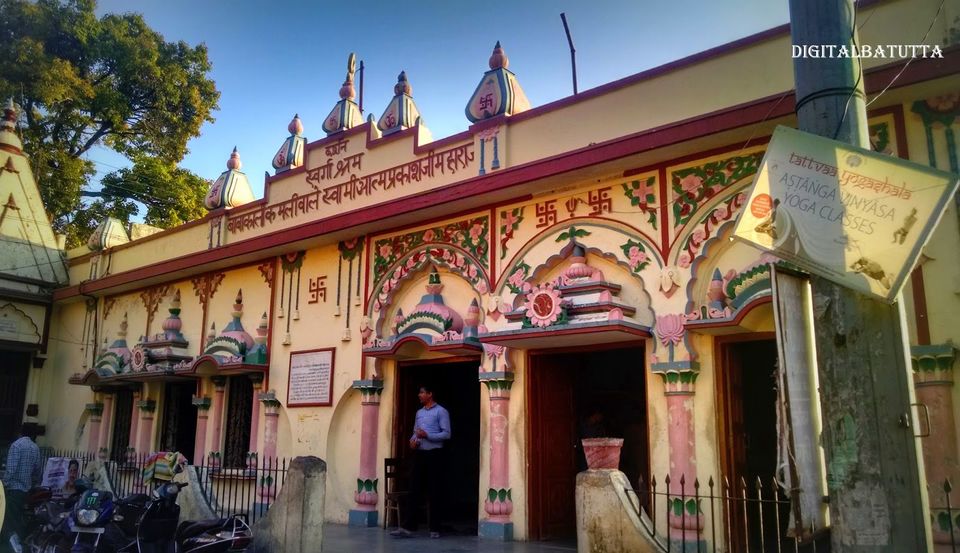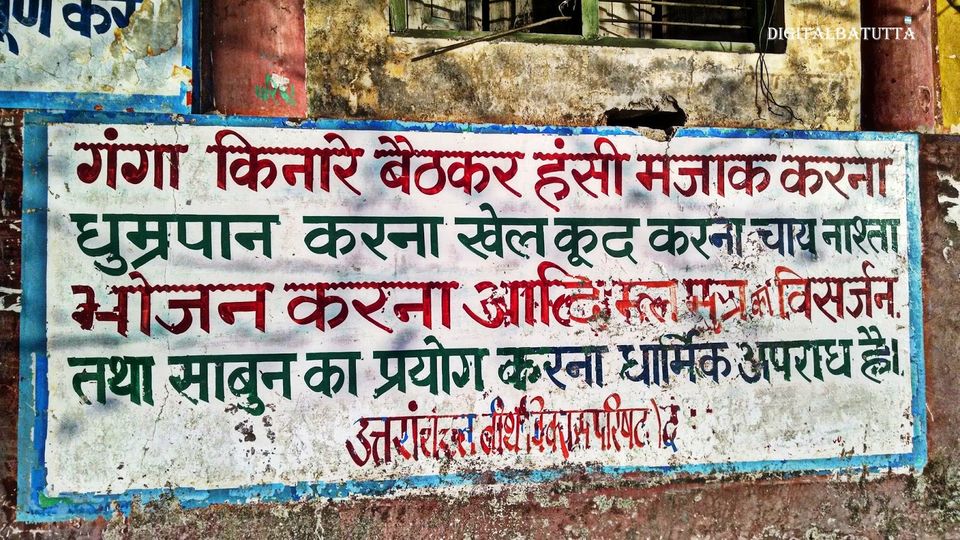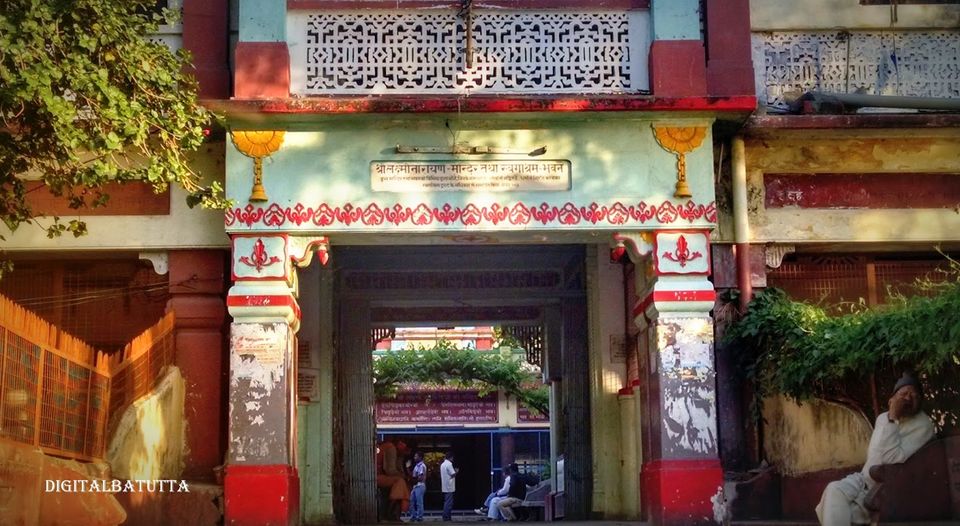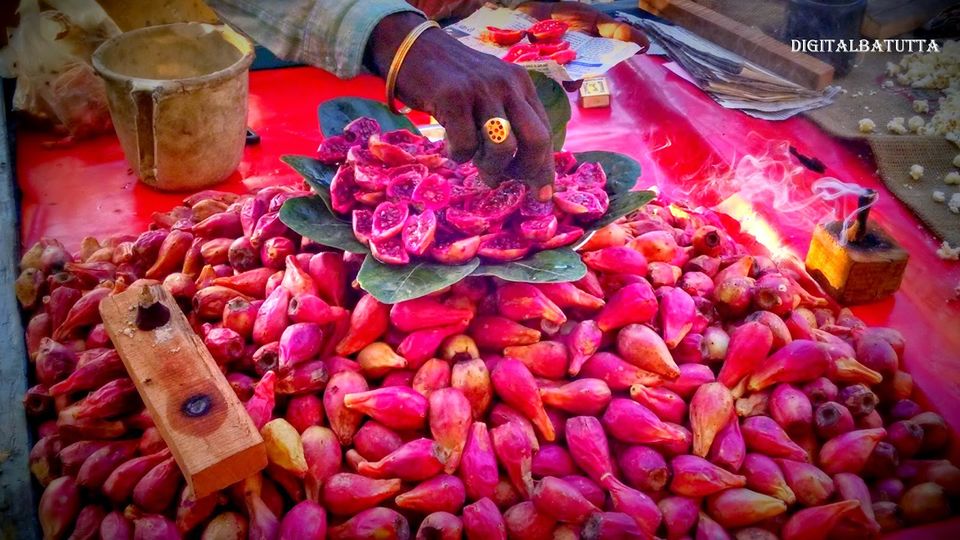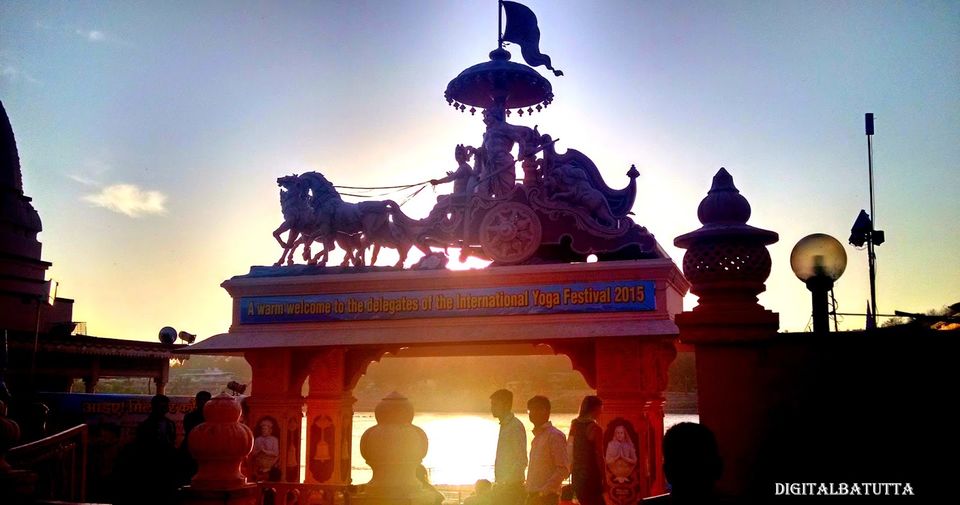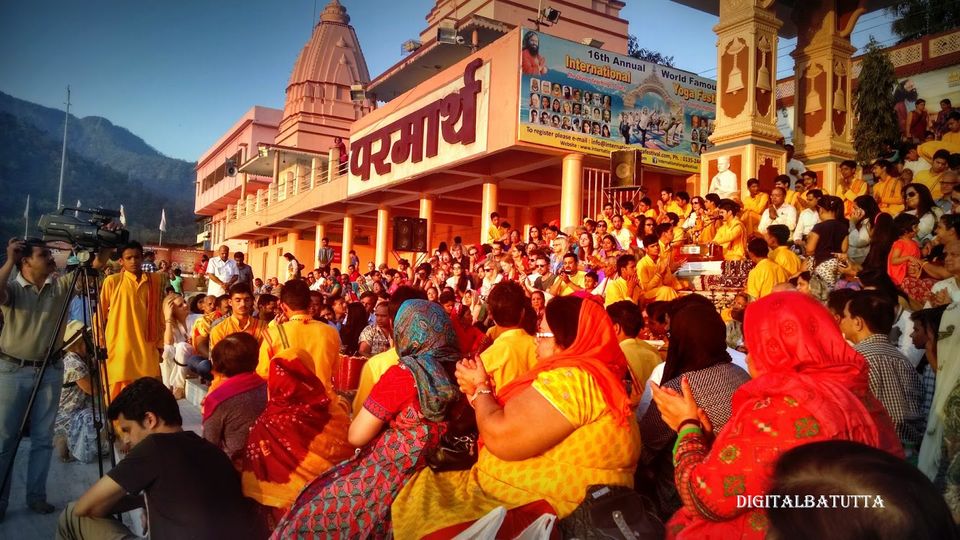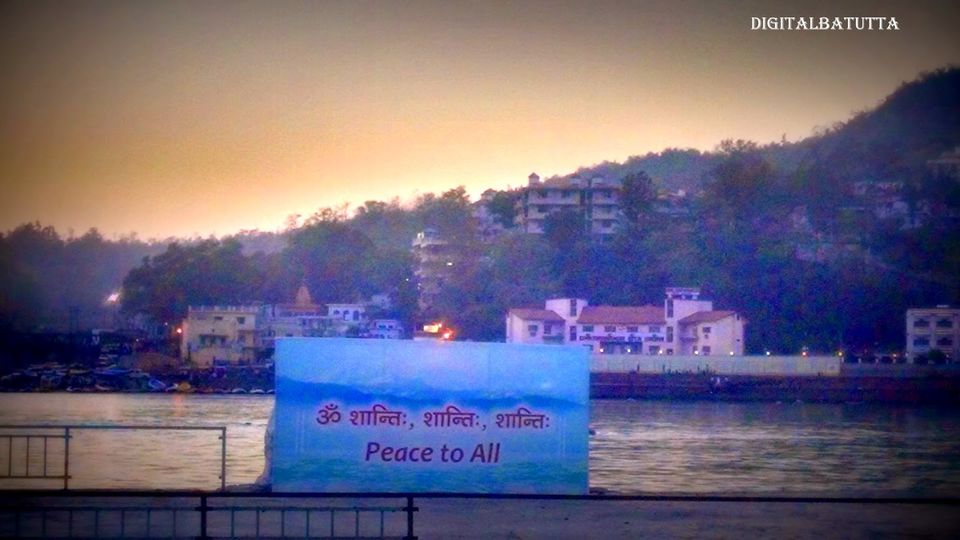 We left home at 8PM on Friday, after I vomited my stomach out for 2 hours, due to minor food poisoning caused by a dreadful pizza I inadvertently picked on my way back home from office. I will spare you the ugly details and start from the point when my sister literally dragged me to a metro station and we boarded the 8:30 train towards VISHWAVIDHYALA. Well, there were fatal repercussions, but I just can't bring myself to bail on my weekend plans, just can't, and no amount of vomits or blinding stomachaches can stop me!!(also I already paid for the hotel and the buffet wasn't complimentary).
We walked to our left for 500 meters till the Ghats disappeared and the river banks were covered with emerald sand. Bathing here was prohibited, yet we saw a few taking their evening dip in the Holiness of Ganga- the river that Forgives all the sinners and renders Salvation. We sat there for a while and at around 5:30PM left for Parmarth Ashram evening Aarti. En route we saw people, Sages, saints, fruit vendors, devotees, temples and shops- all blend together like a brilliant canvas.
We reached Parmarth Ashram and sat on the stairs, carefully measuring the distance between the ceremony stage and anticipated mob. As the Aarti began, people started pouring in and all our carefully crafted space was gone within seconds. We clapped at the sound of Shlokas(Sanskrit chants) and participated in the Bhajanas(hymns) and everything fell in complete harmony. After 90 minutes of euphoria (we took the smoke coming out of the burning lamps and blessed our foreheads with it, a symbol of respect and faith) we left the Ashram premises and began walking towards the Lakshman Jhula.
The route wasn't well defined and apart from a few landmarks, we majorly depended on the locals for directions. Few of them even told us, it was far and offered us to hire a taxi, but GPS told us it wasn't anything more than a Kilometer and let's face it, who wouldn't trust technology better than a bunch of strangers. Walking ahead, we crossed a few ashrams, it was past 8 and already dark. We heard the occasional mewing of peacocks and there were fewer people on the road.
We lazed around at Ganga Café and ordered Iced Choco latte with Garden salad. As the time passed by, the mystical air became colder, music outside eventually stopped- we picked up our baggage and brought it back to where we started. We had the most amazing night in our river facing room at Hotel Grand Ganga- and that was Saturday :)
P.S- 2nd biggest mistake was not carrying a better quality camera.